Part 182: The End of Law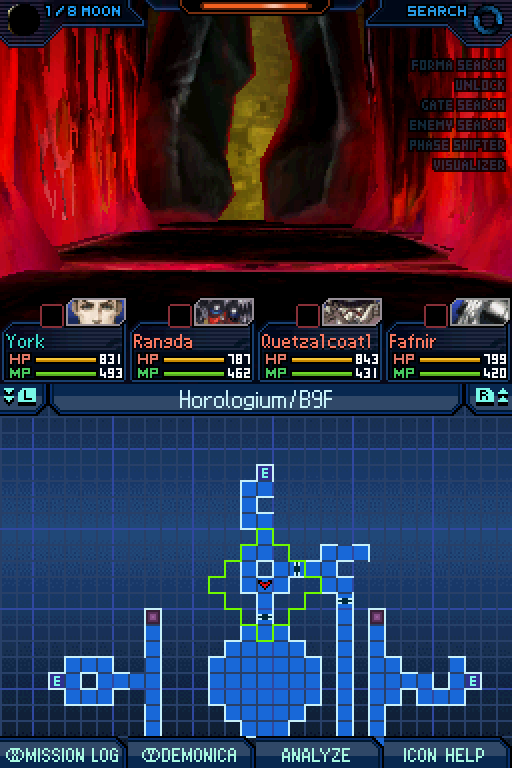 Moving on ahead.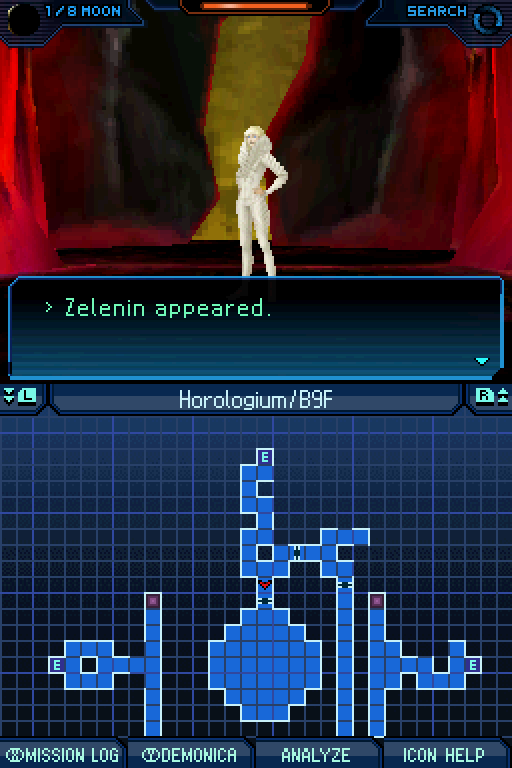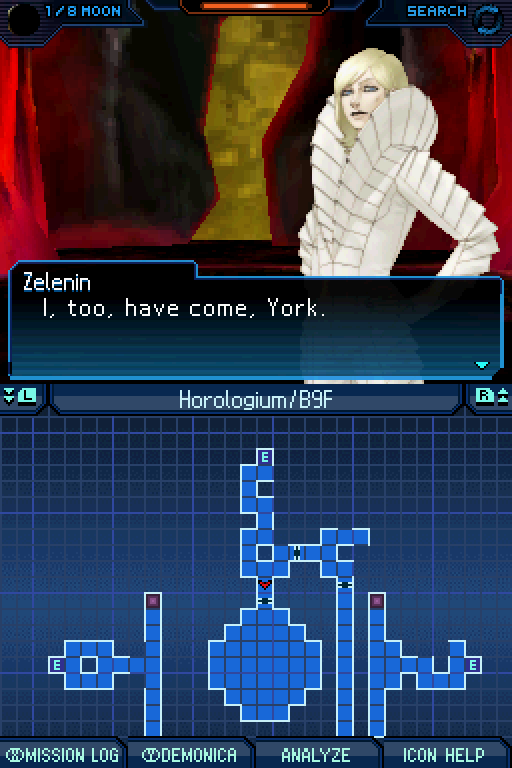 That is good. After York cleared the whole path. Yes.
Fucking elevator never got fucking fixed.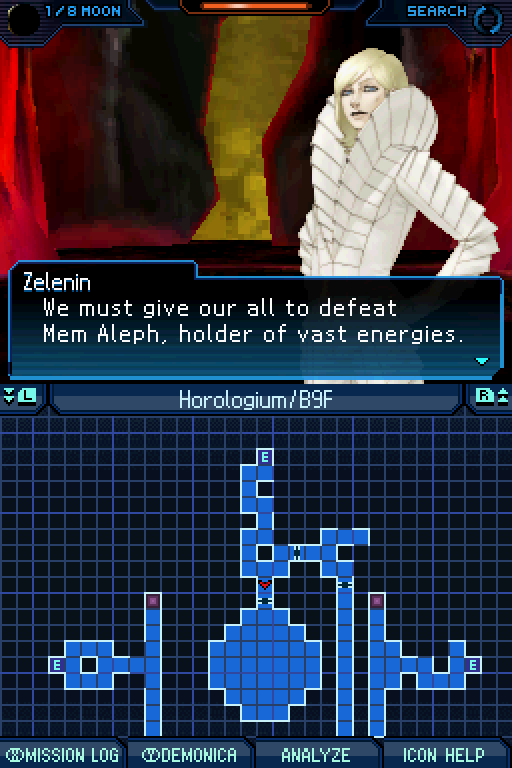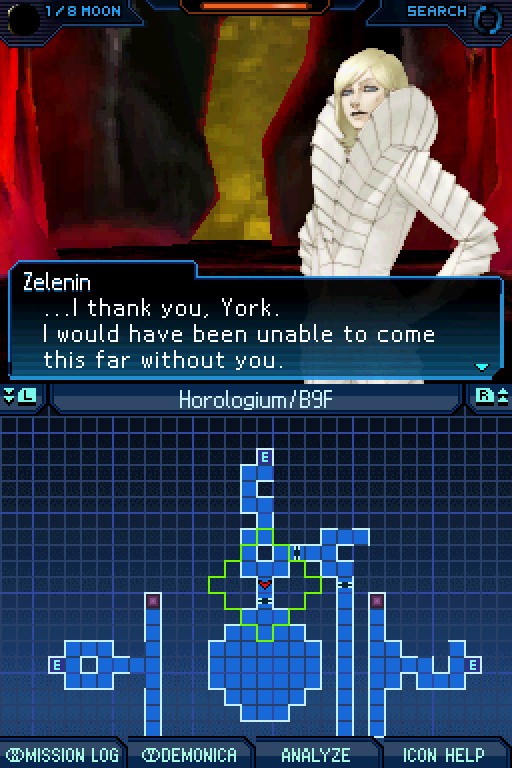 Yes. York did all the heavy lifting, dangit.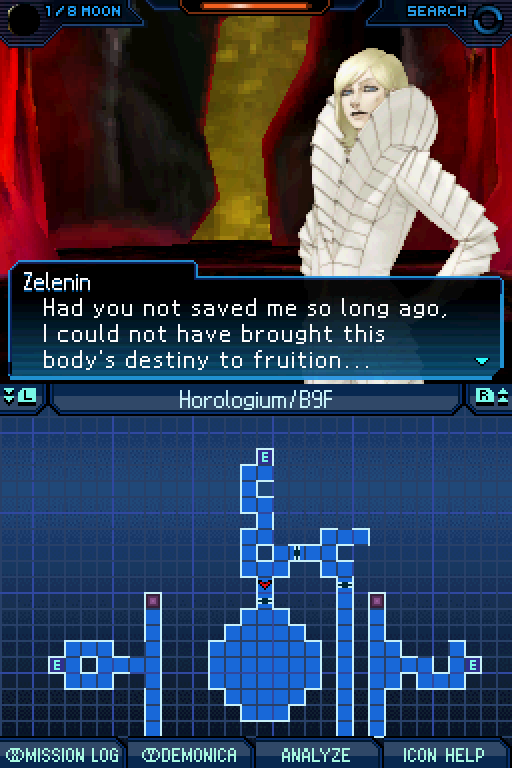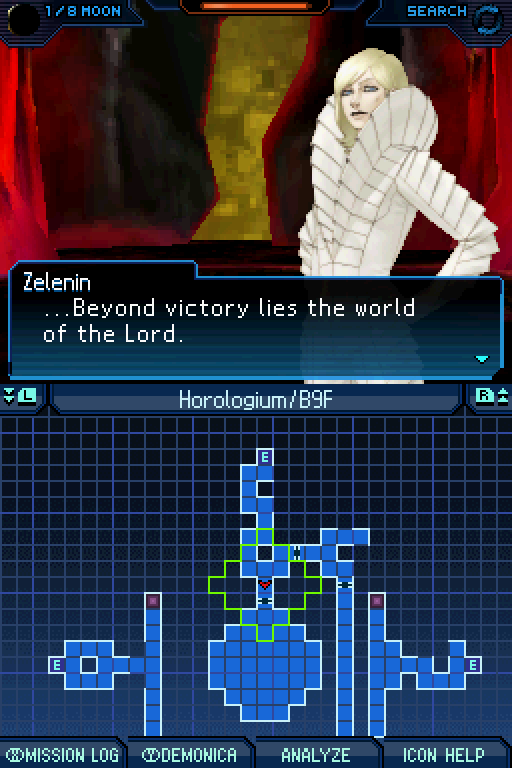 Yeah let's get on with it. I am getting antsy.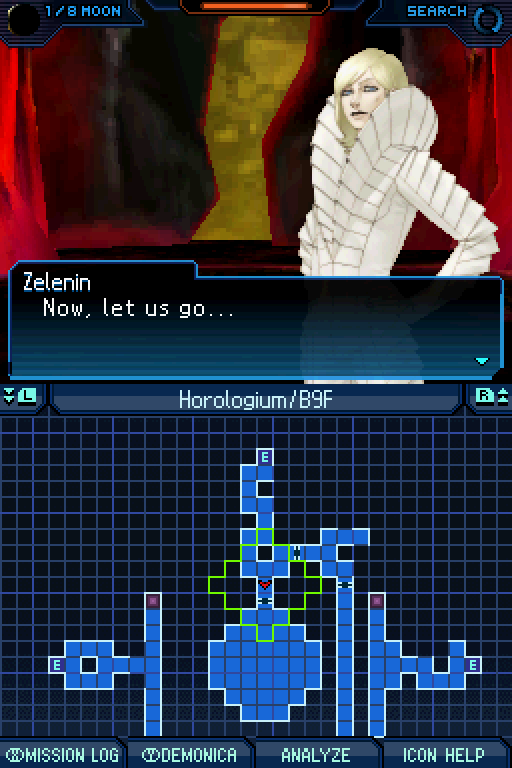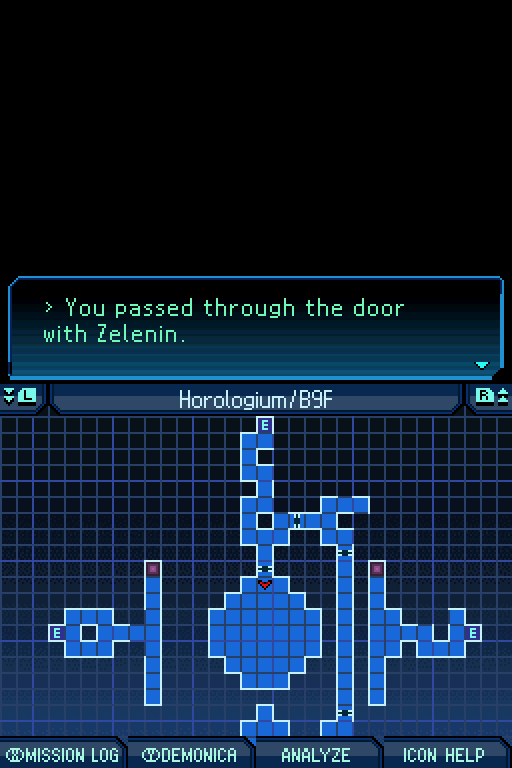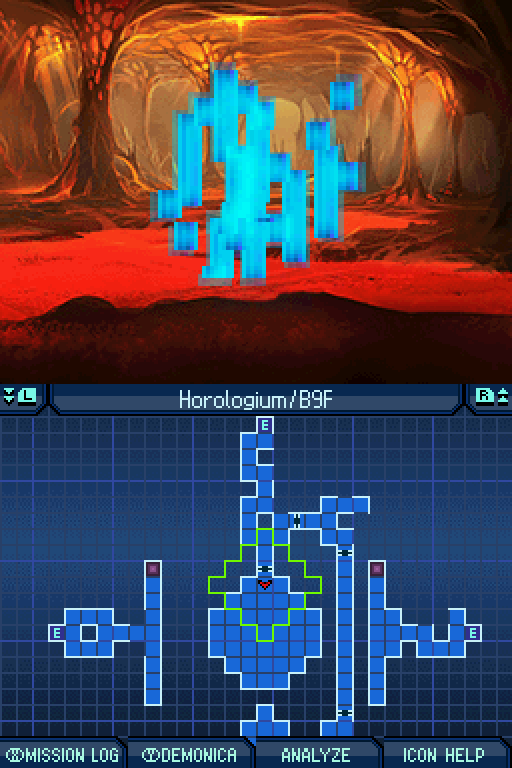 Mem Aleph is incomprehensible.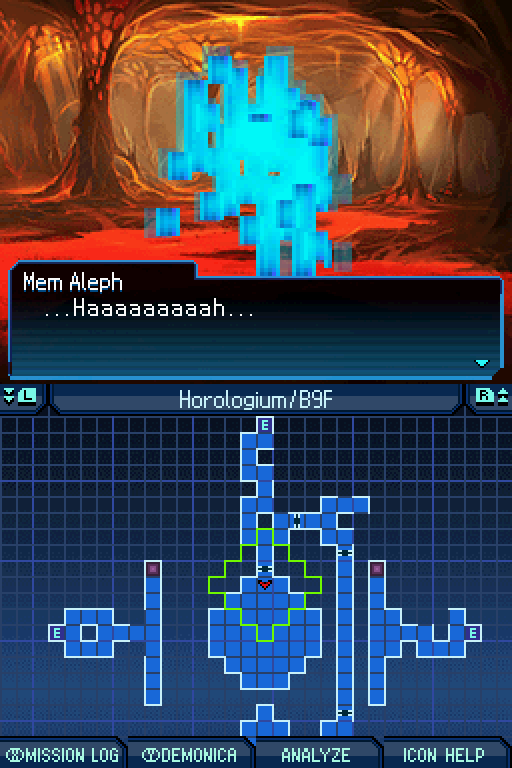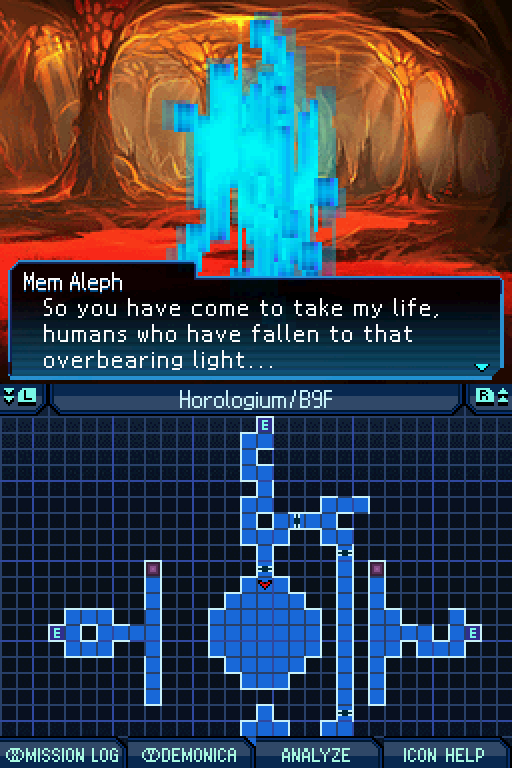 Yes, very much so. Less prattle, more battle.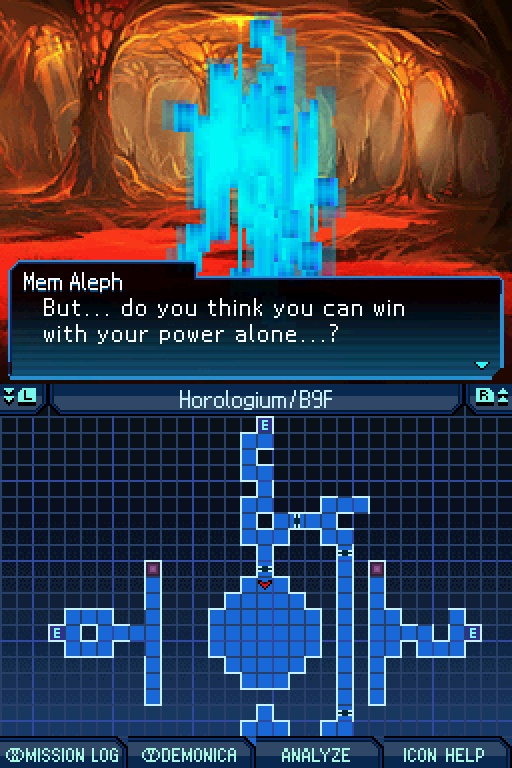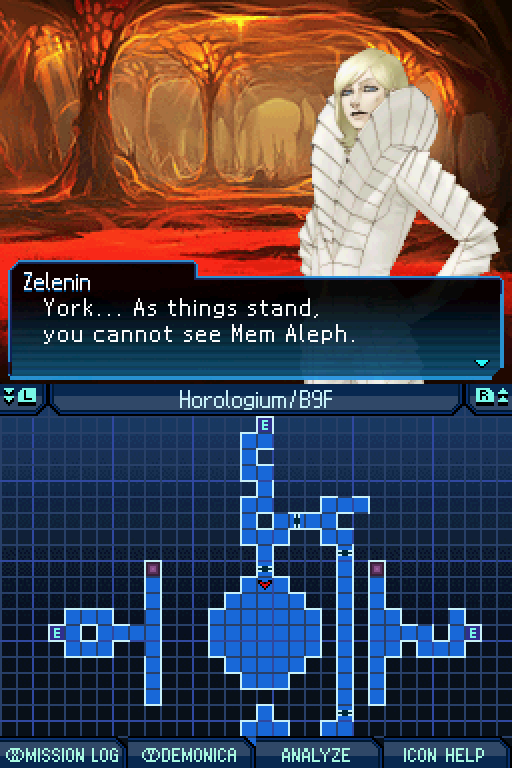 Yes, York is neither enlightened or powered up. He is still damn strong though.
Or the Demonica is.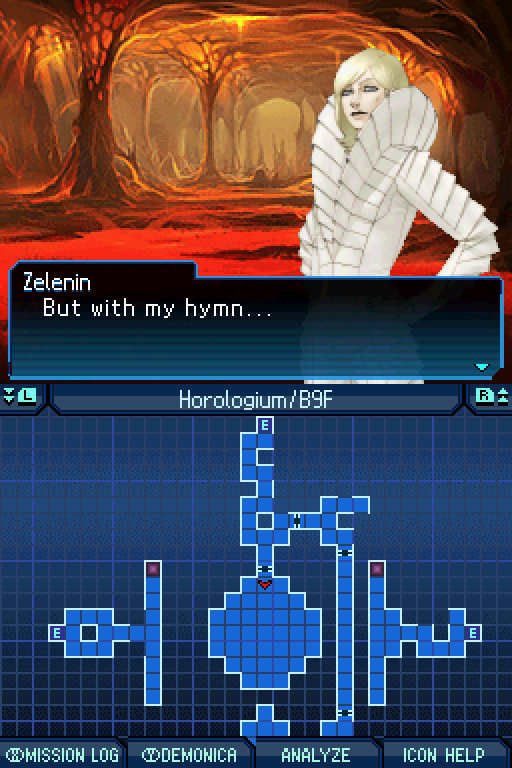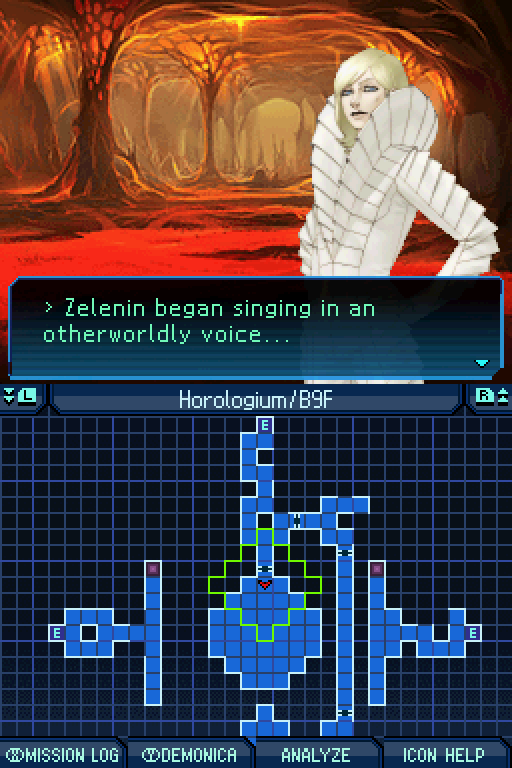 SONG!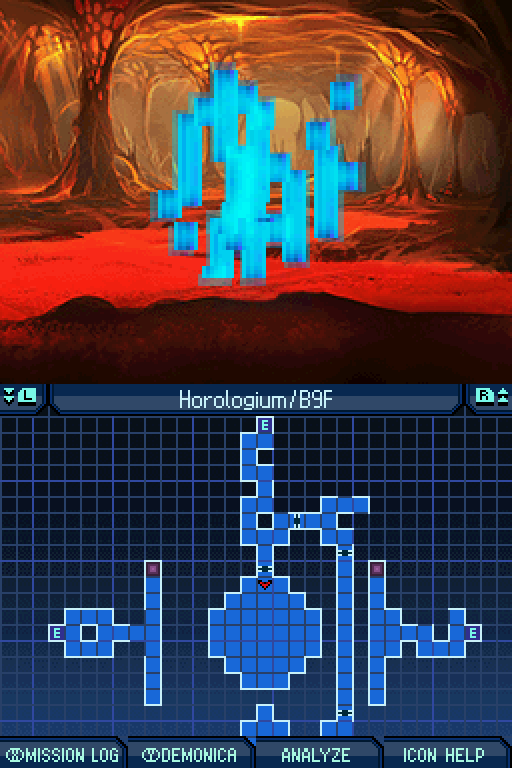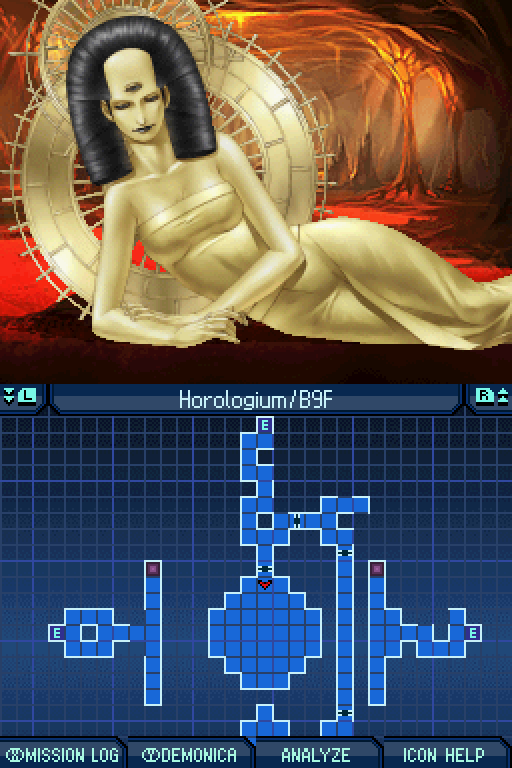 So, did it power up York, power down Mem Aleph, or both?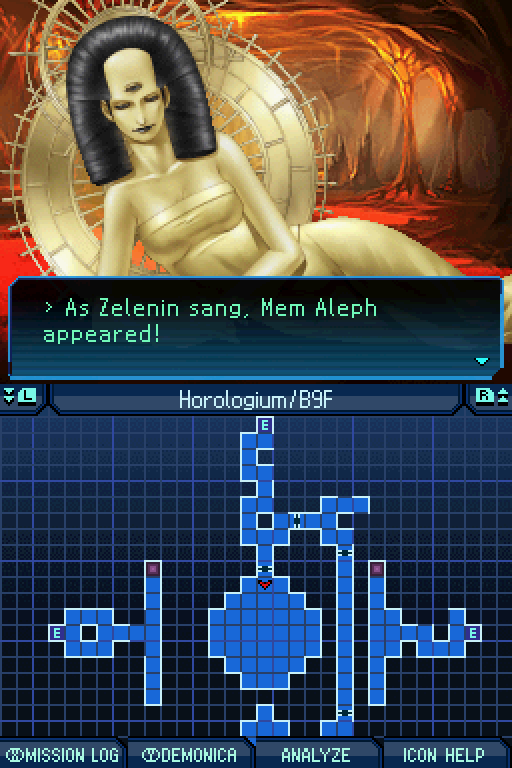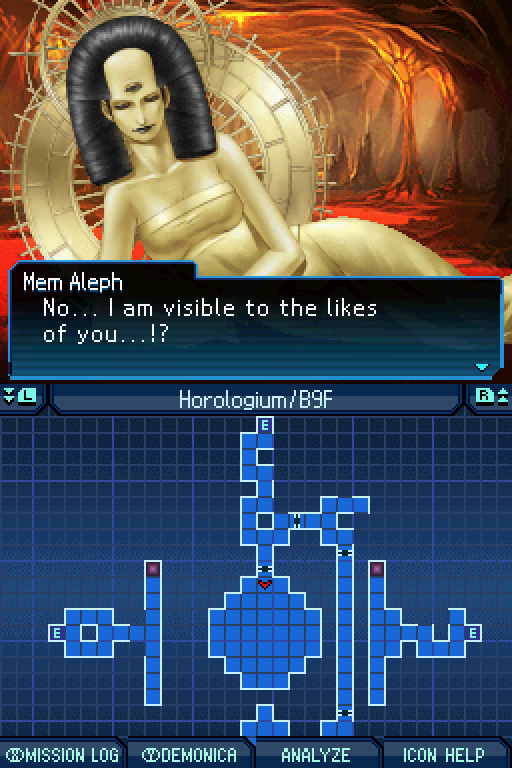 Yes.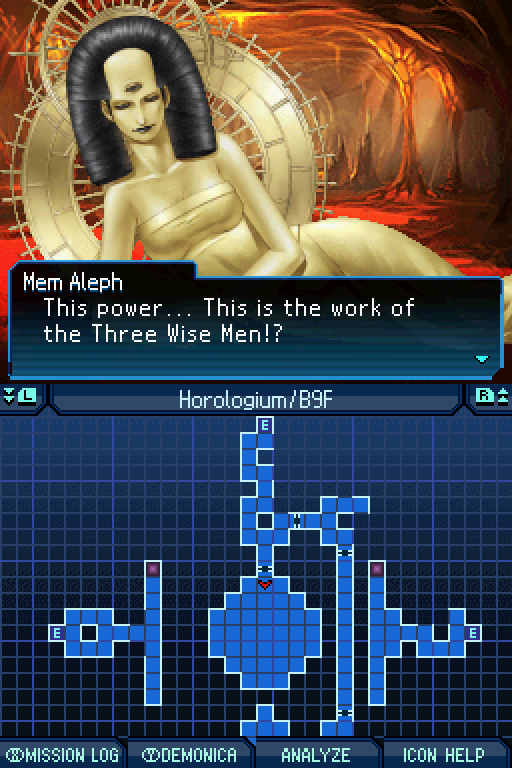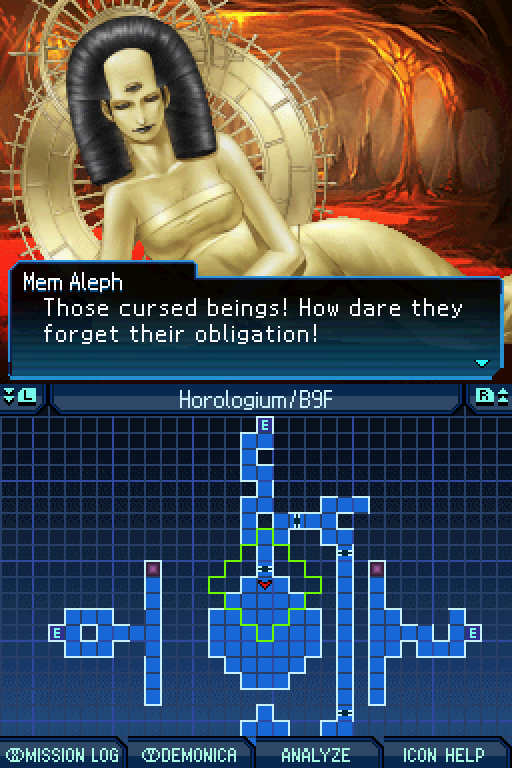 What was their obligation? They seemed to be pretty lawfully focused...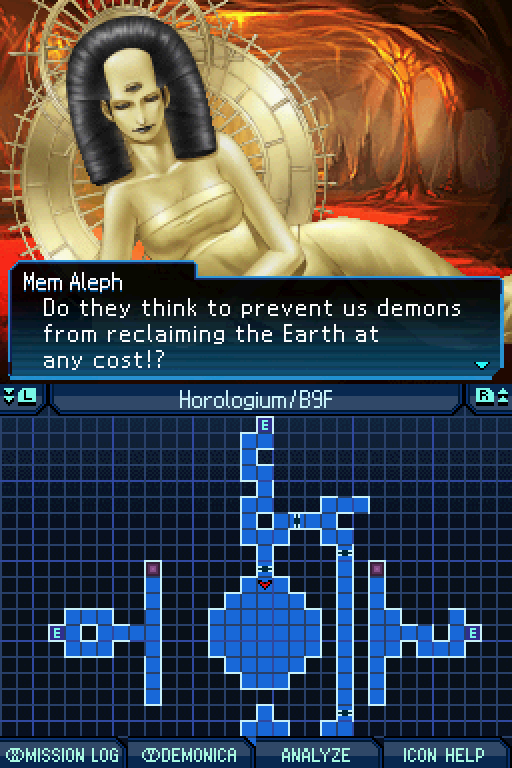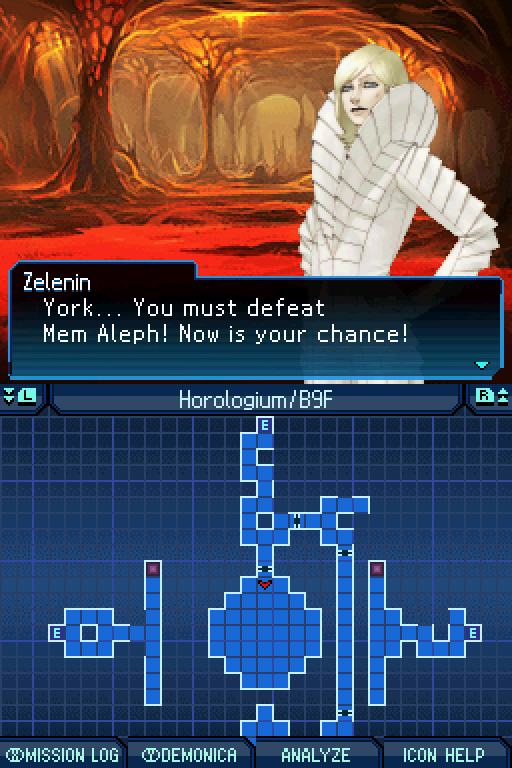 Yes!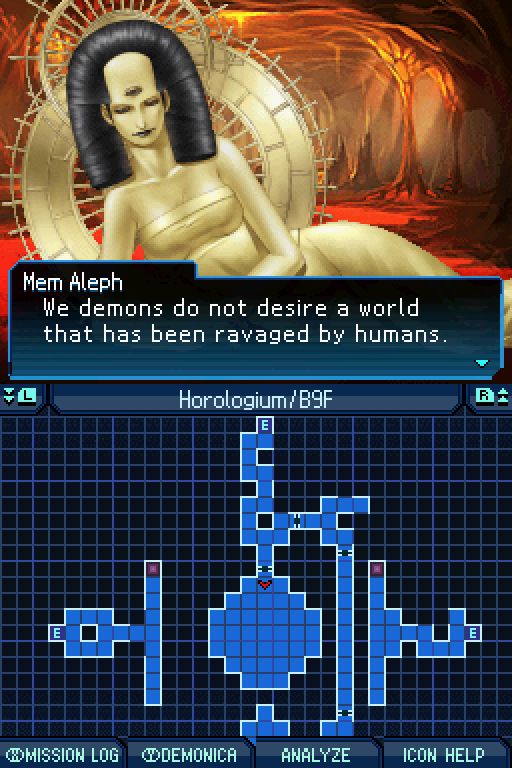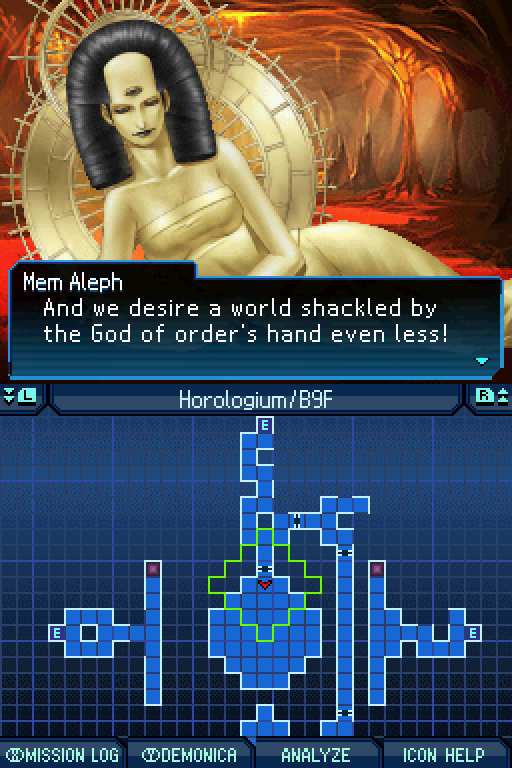 Well fuck you, lady.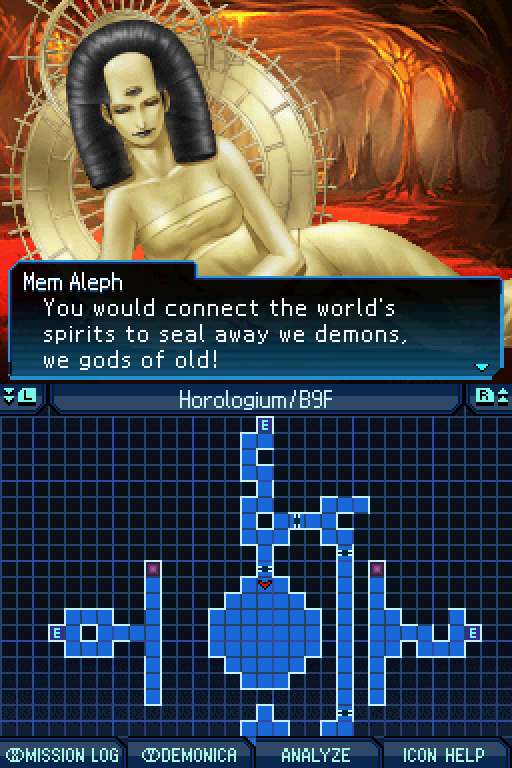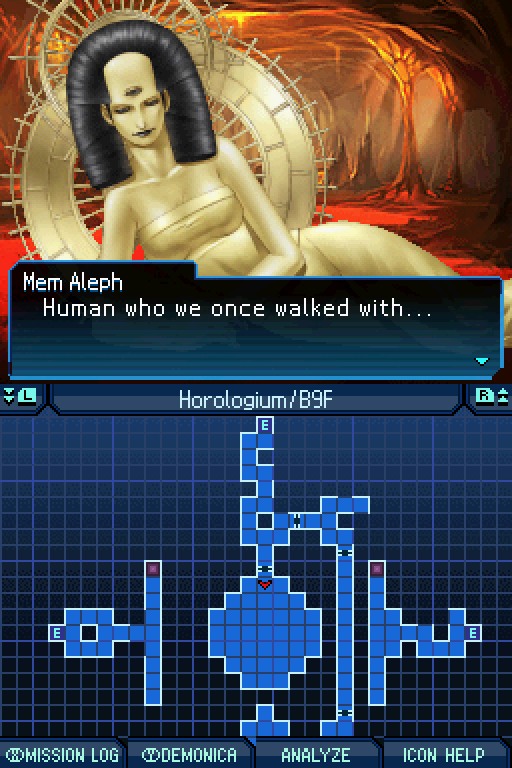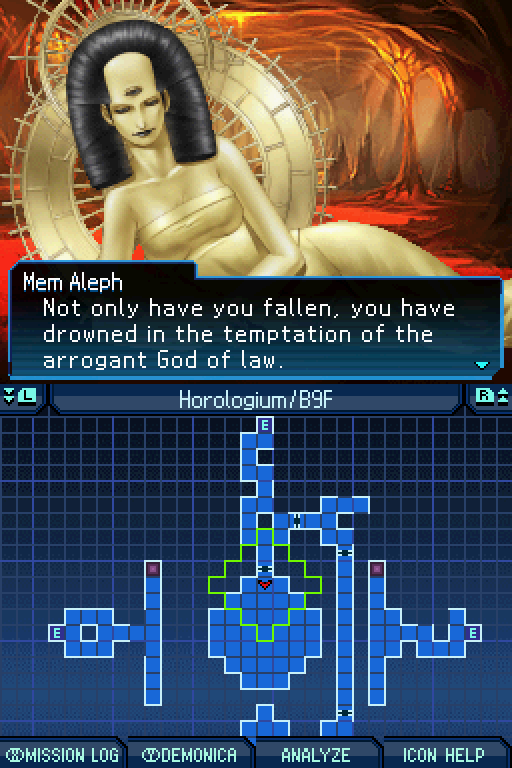 Yeah yeah yeah. You mad. I get it.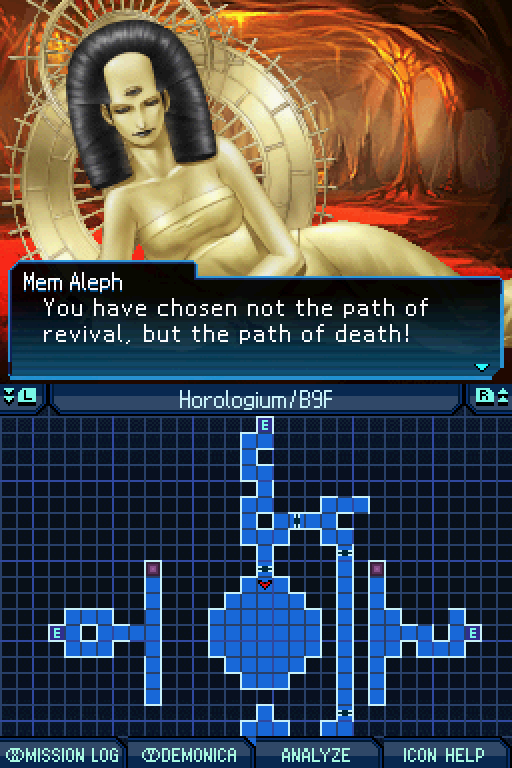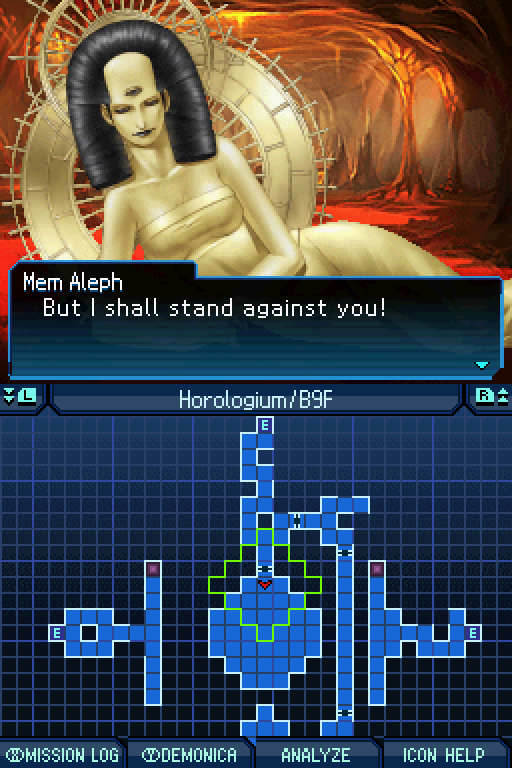 She never stands.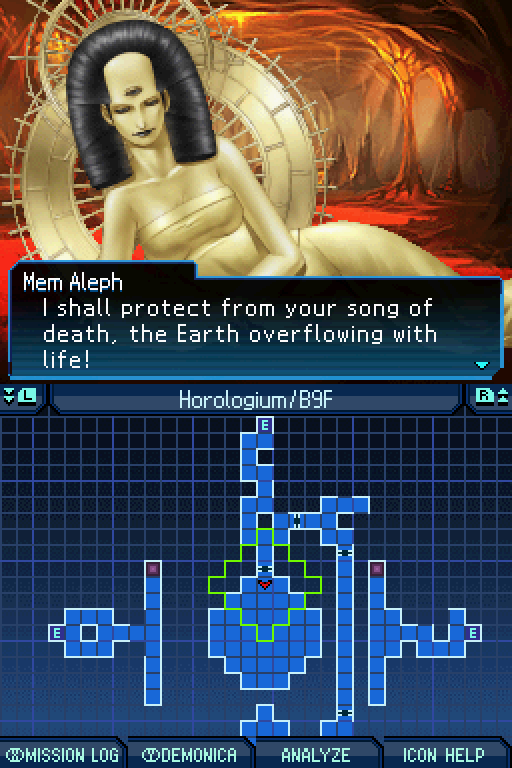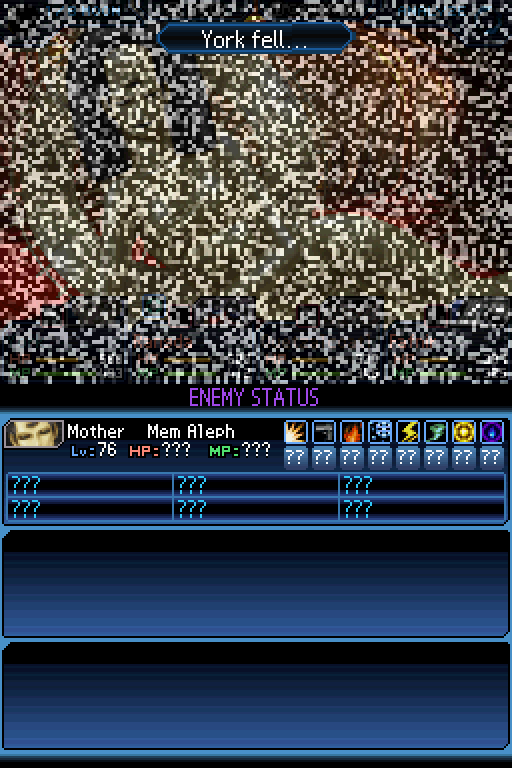 MOTHERFUCKING STONE. Let's try again.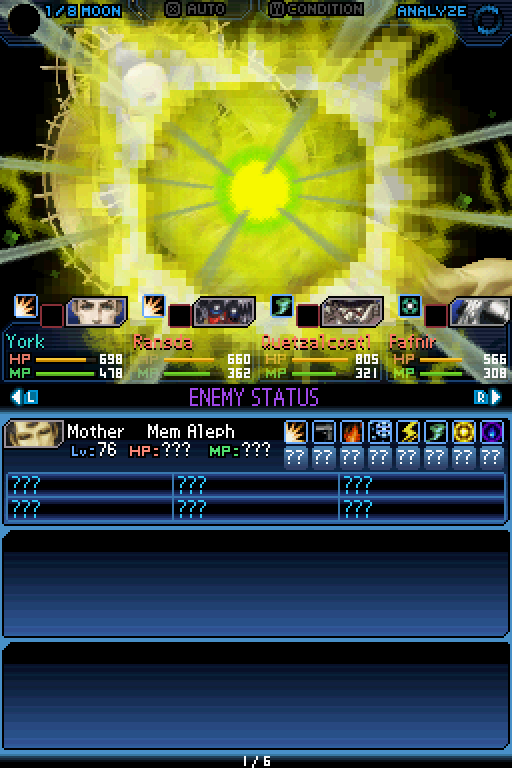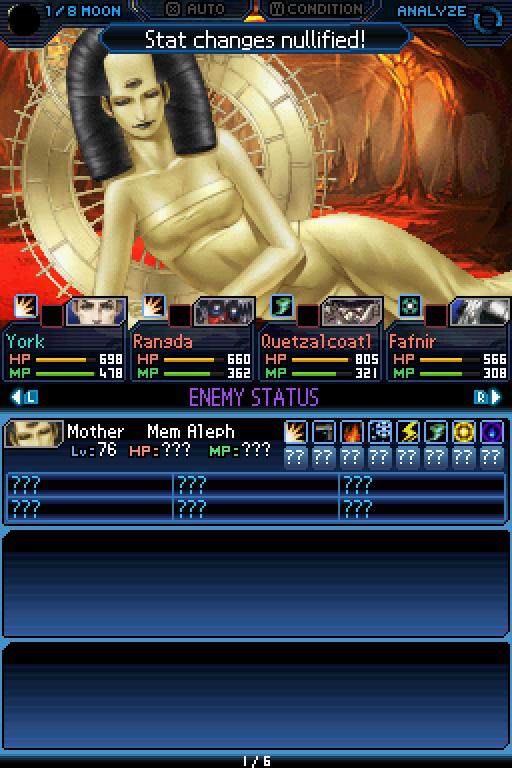 That also heals her. It is annoying.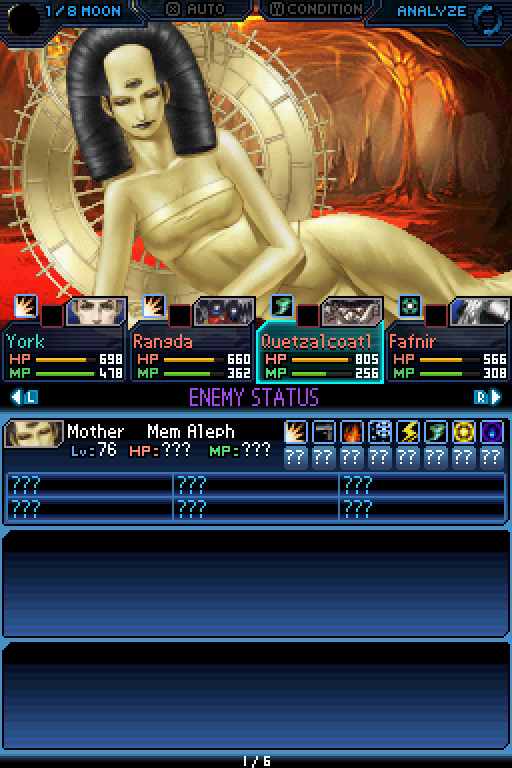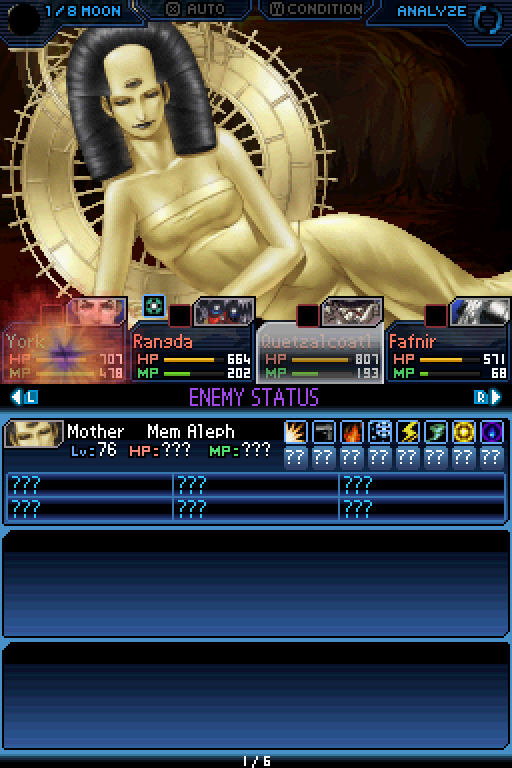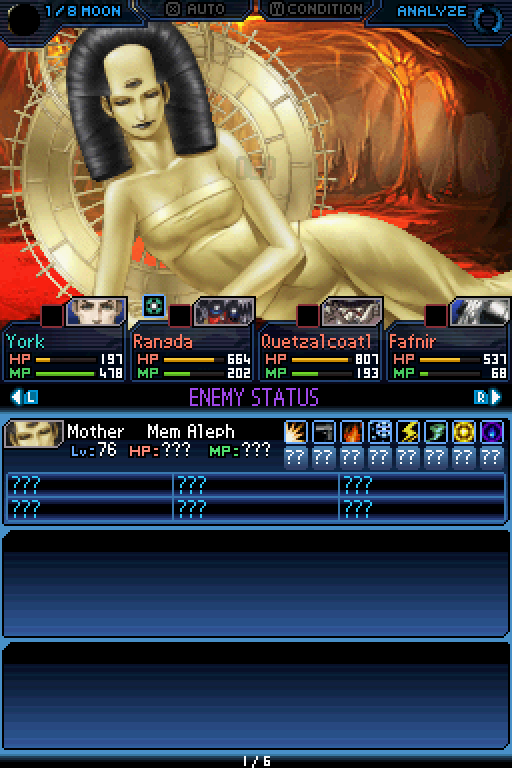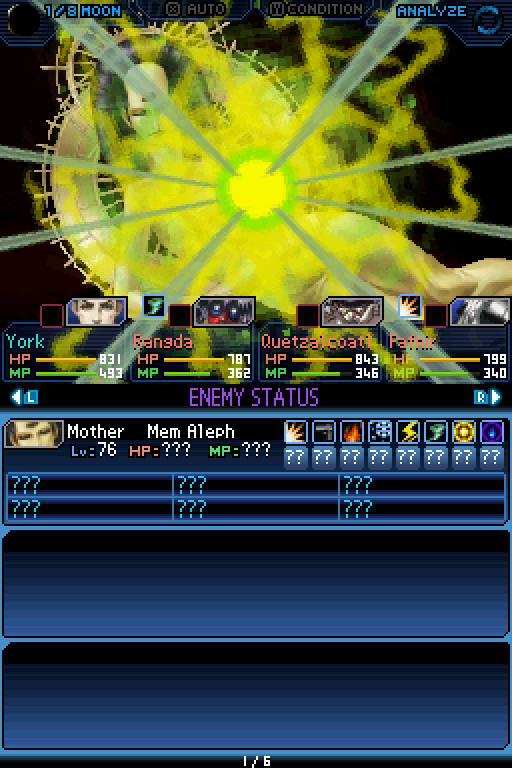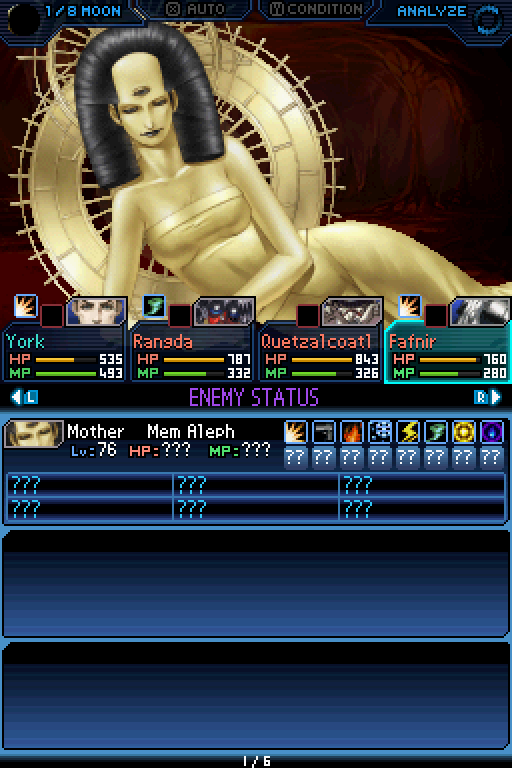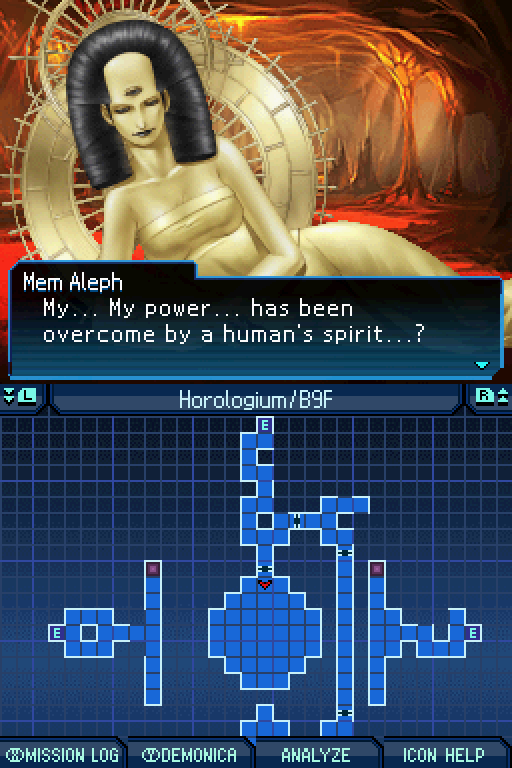 Yes. Divinely inspired.
Also by human powered human spirit.
And demonically fueled.
What I am saying is that Mem Aleph ain't shit.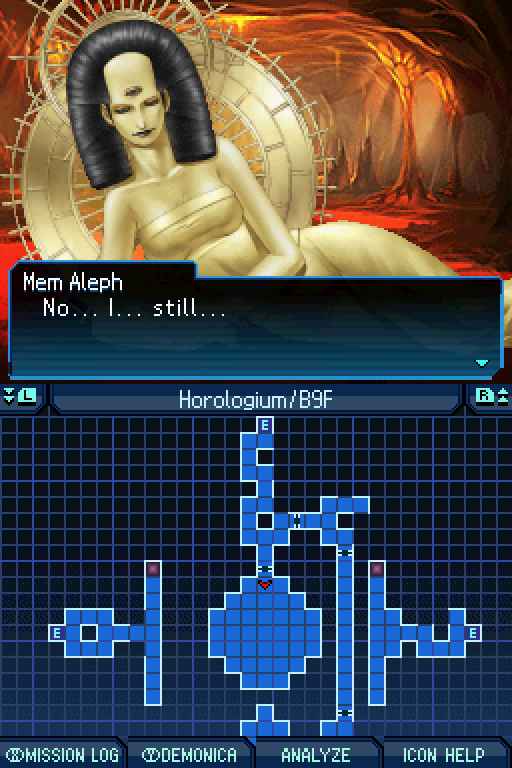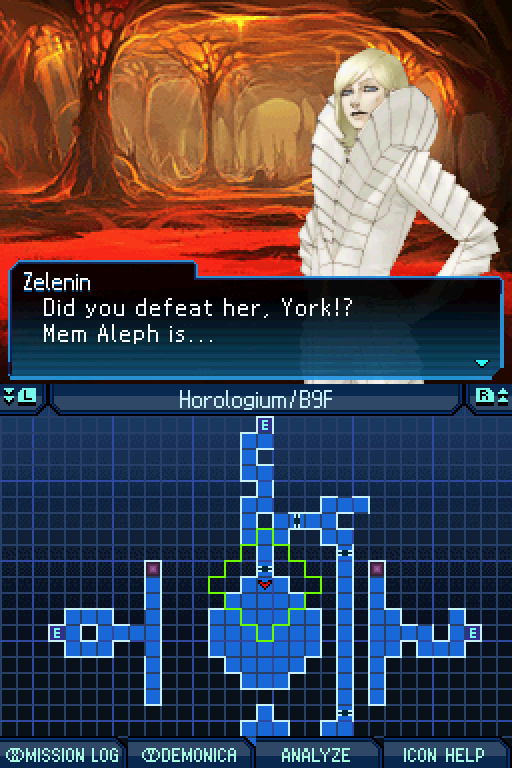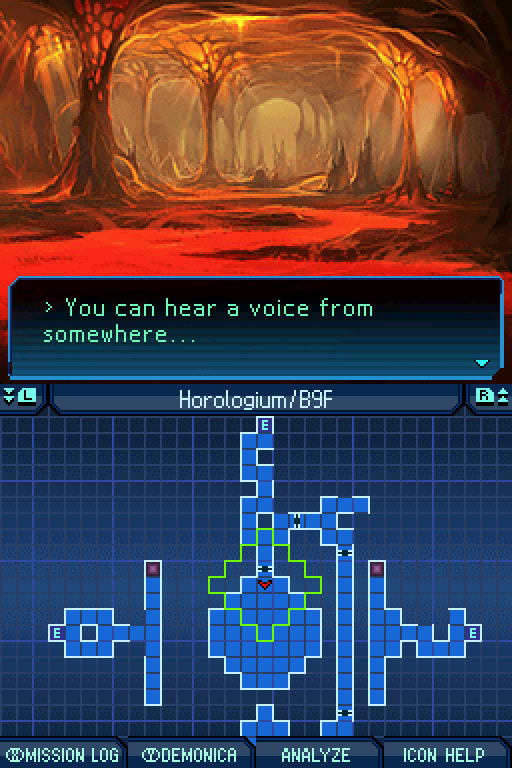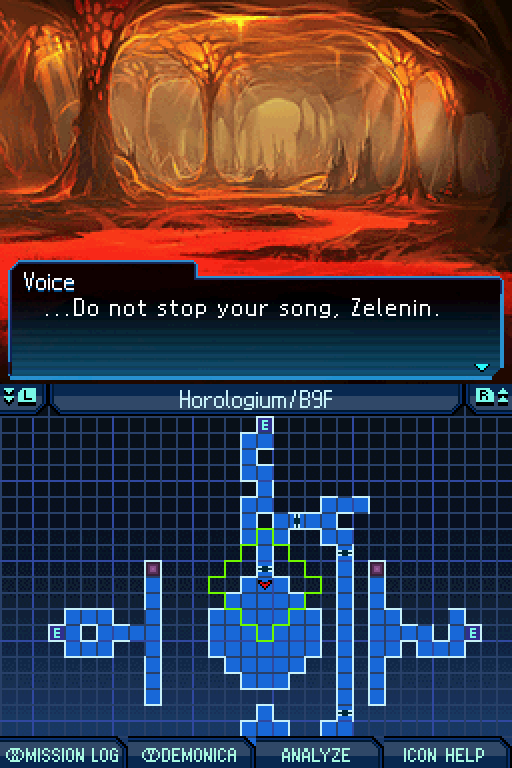 A mysterious voice!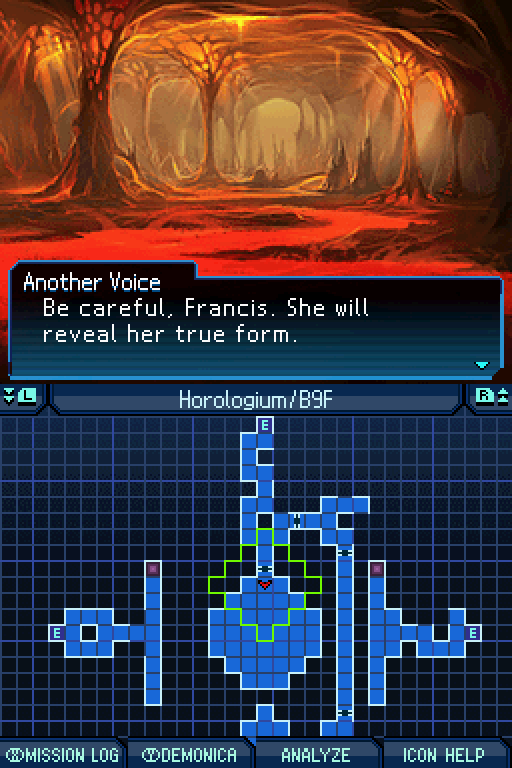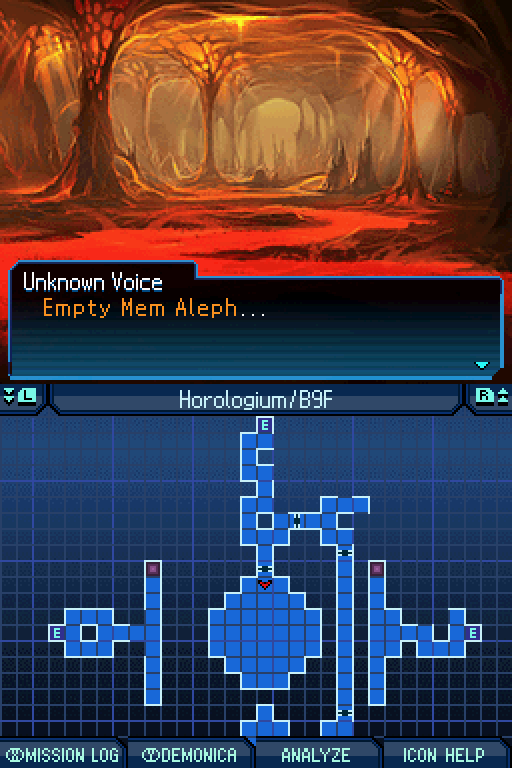 GASP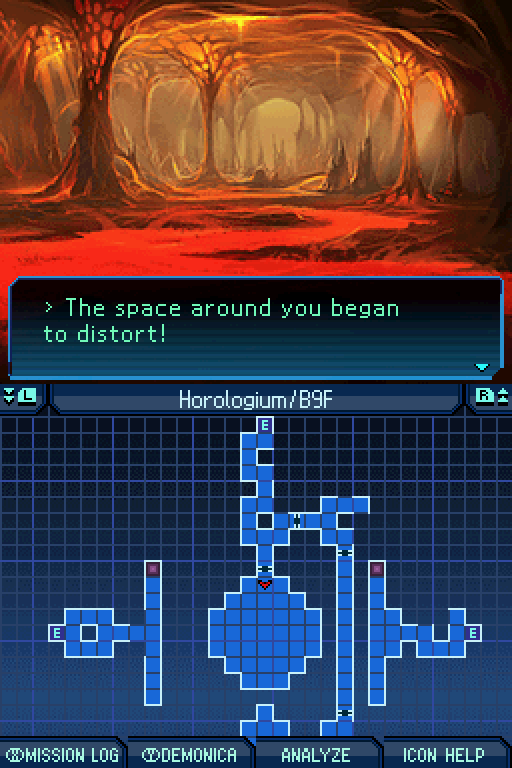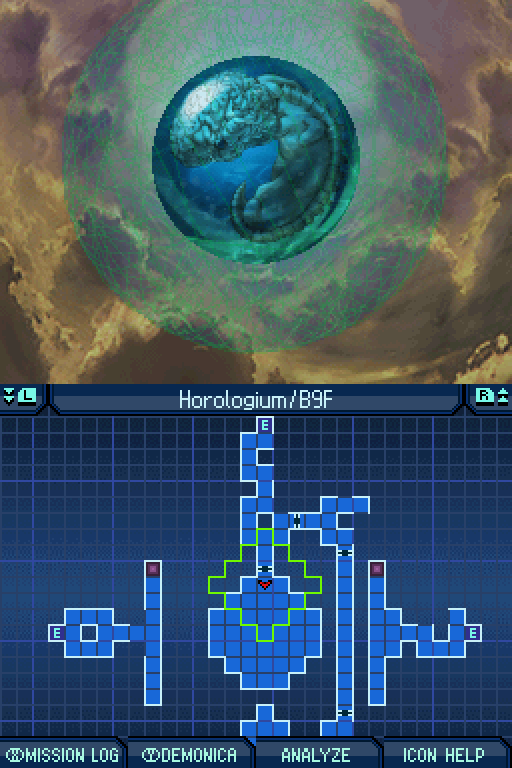 So mad.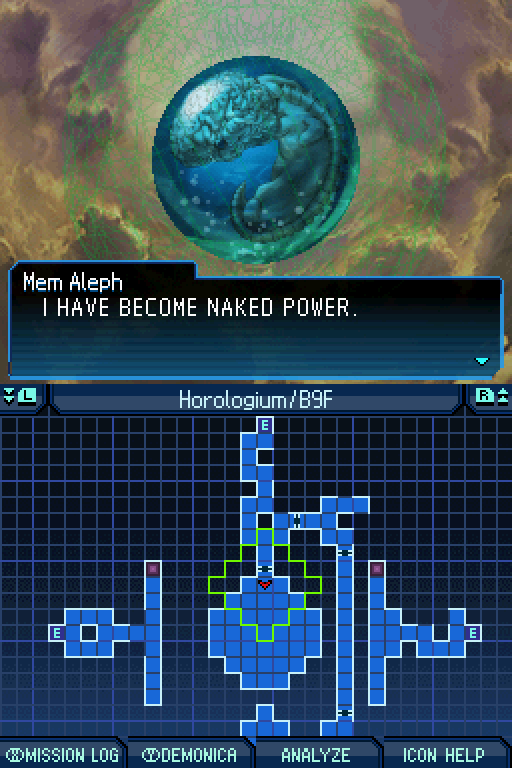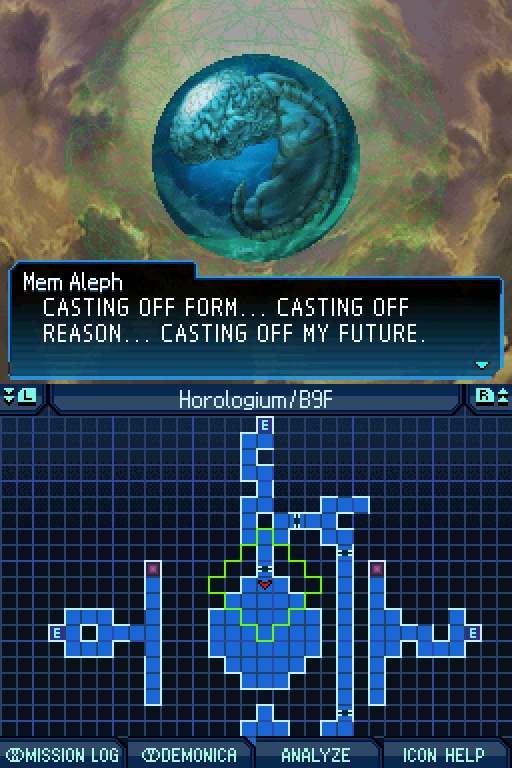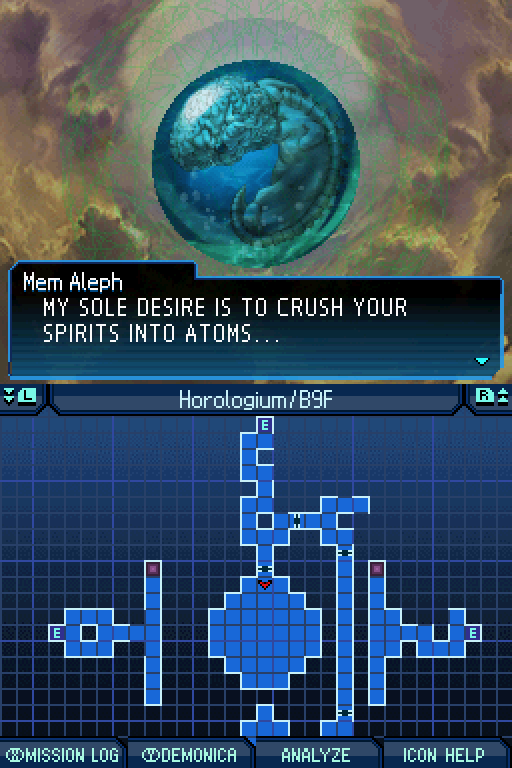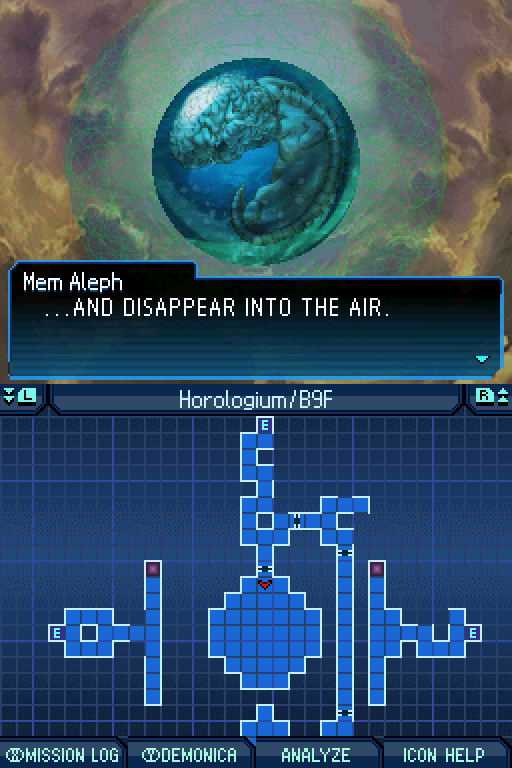 Suicidally mad. Not even like Gyigas, supreme mindless power.
Mem Aleph becomes a 100% self destructive entity.
That will dissipate once defeated, or once victorious.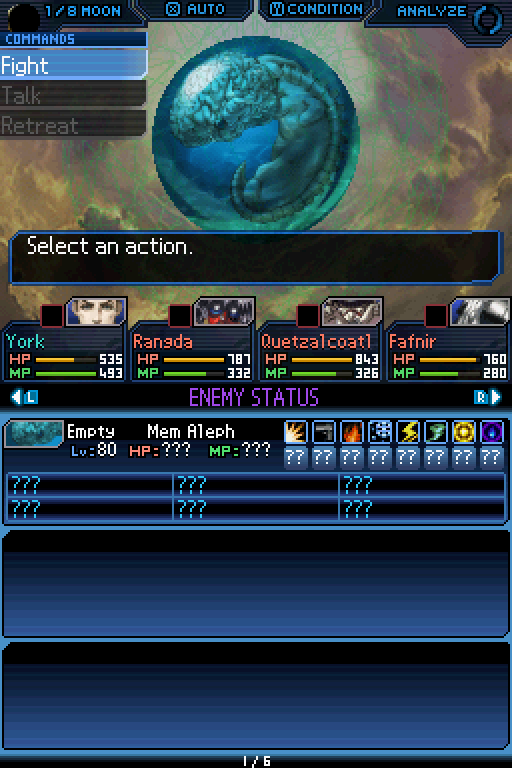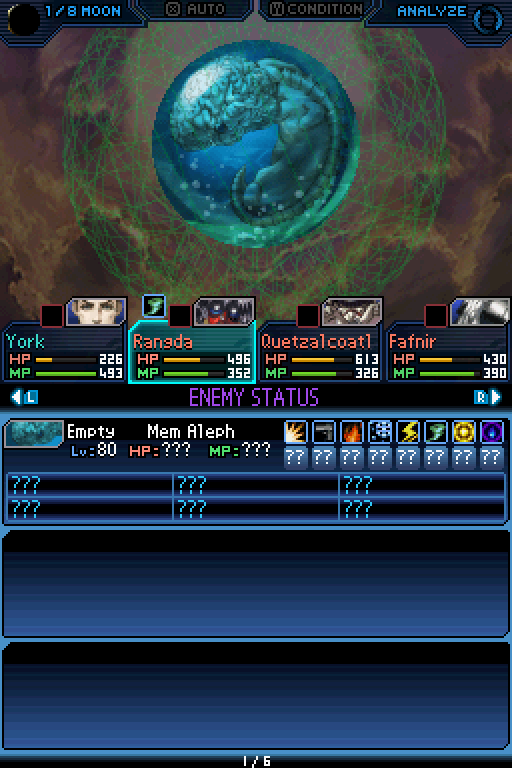 The fight happens.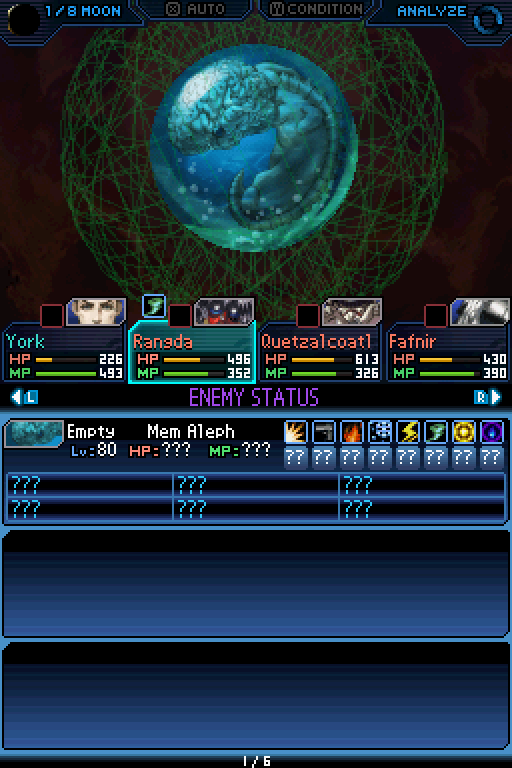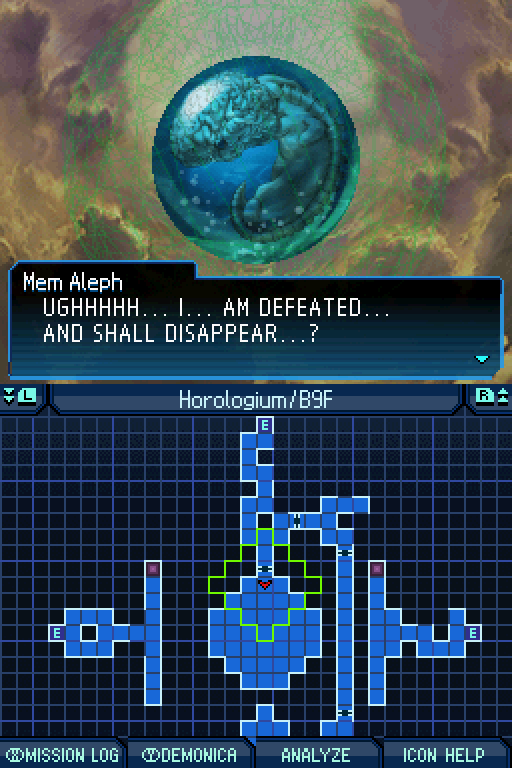 But victory is achieved.
ACHIEVED.
https://www.youtube.com/watch?v=0soHpKm6dUM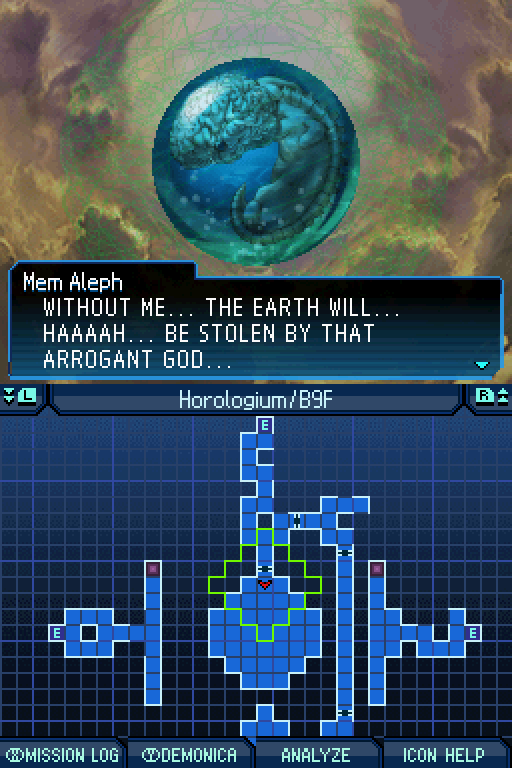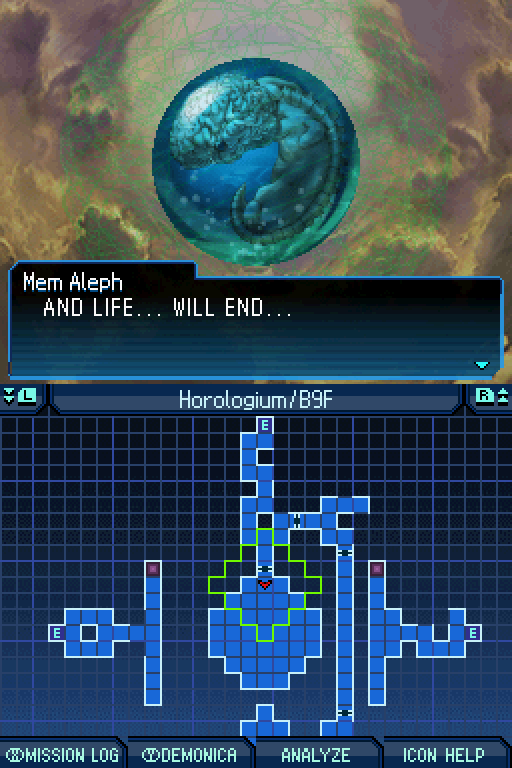 Yeah you lost. Shut the fuck up. Dissipate.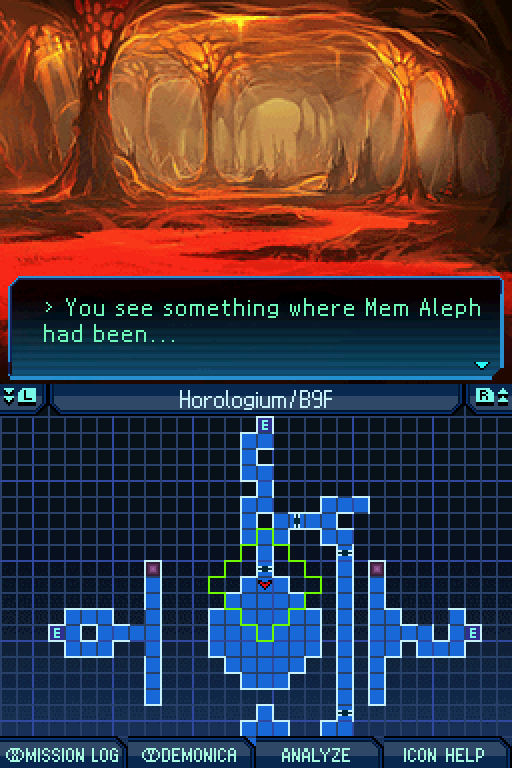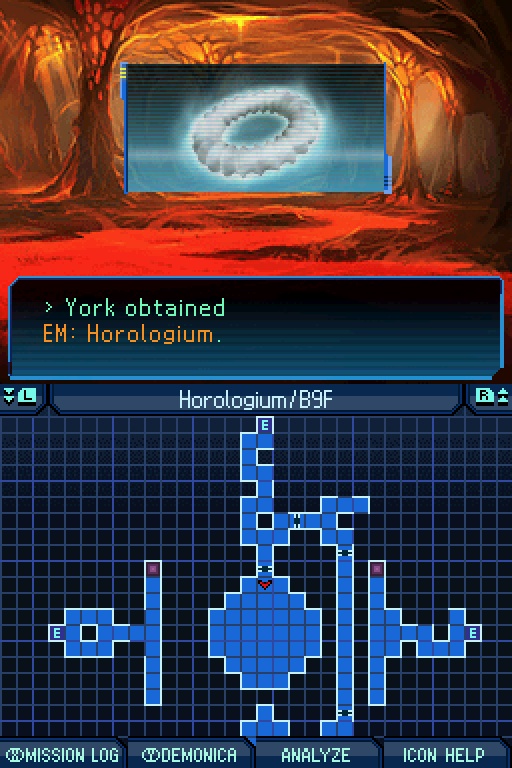 About time!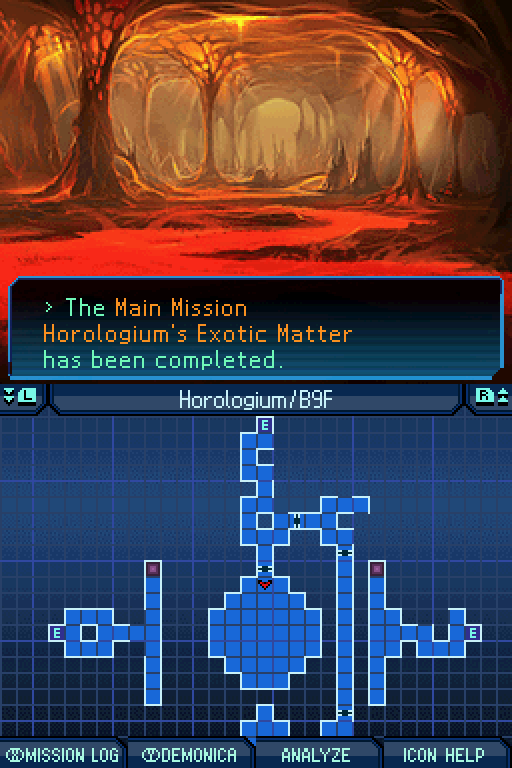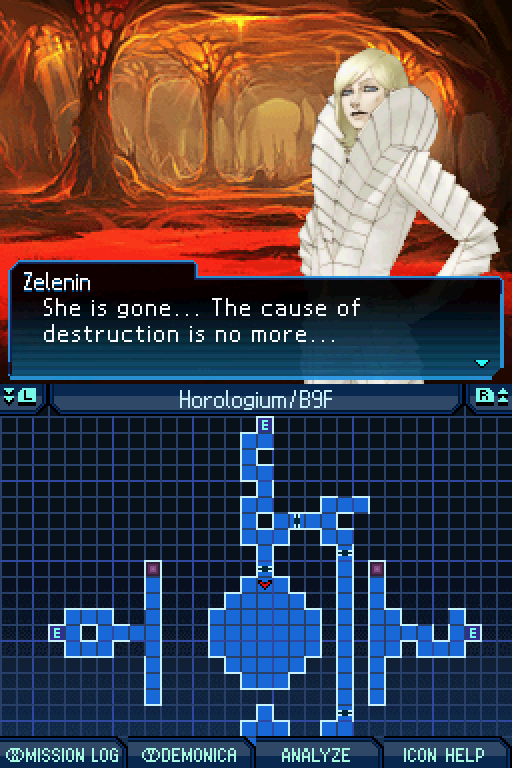 And good riddance.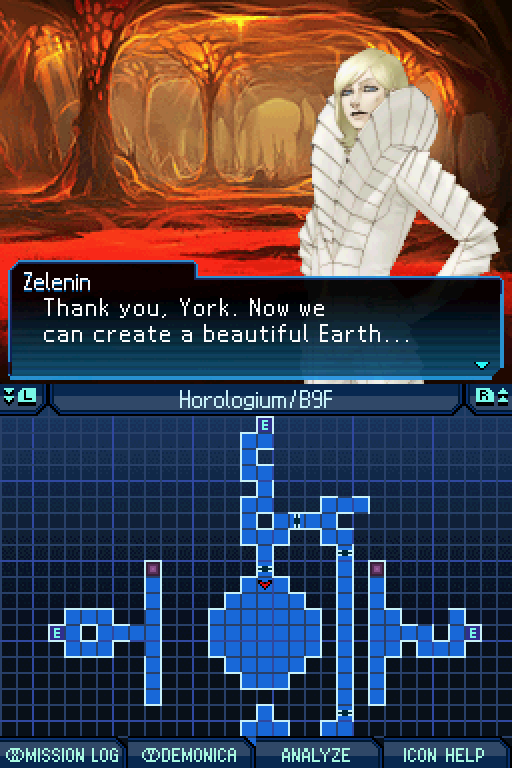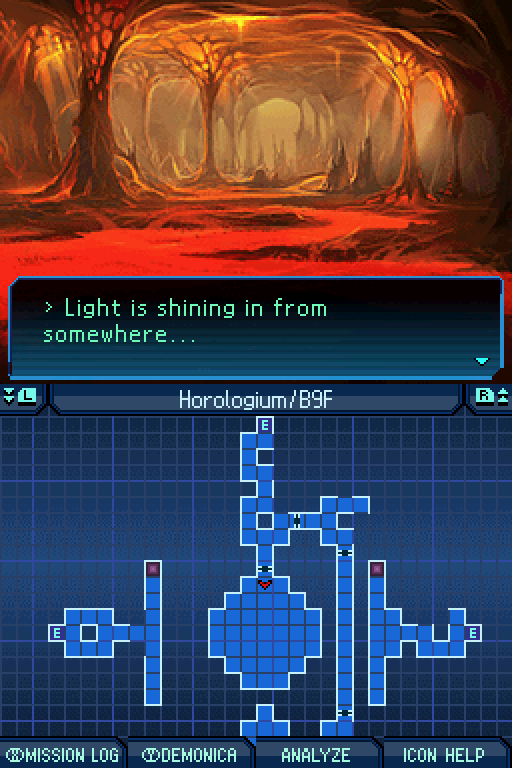 Fiat Lux, it is appropriate.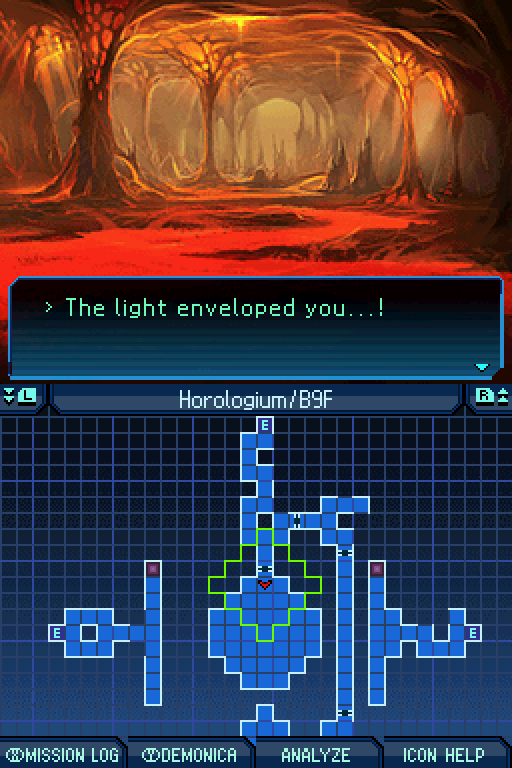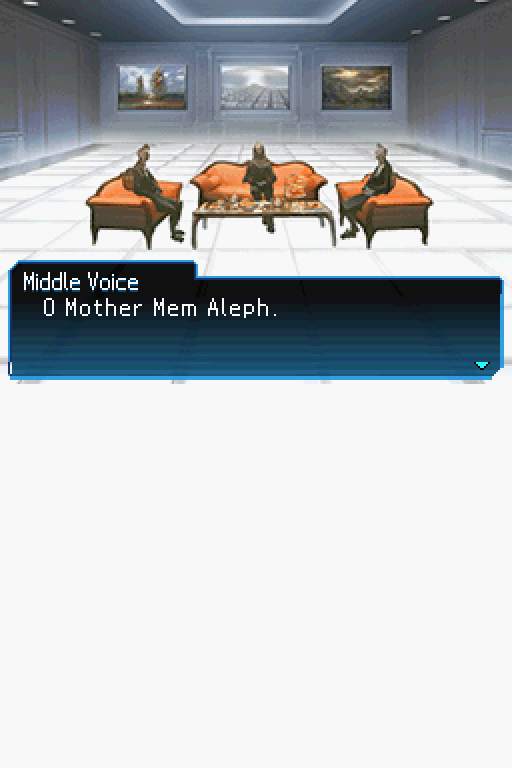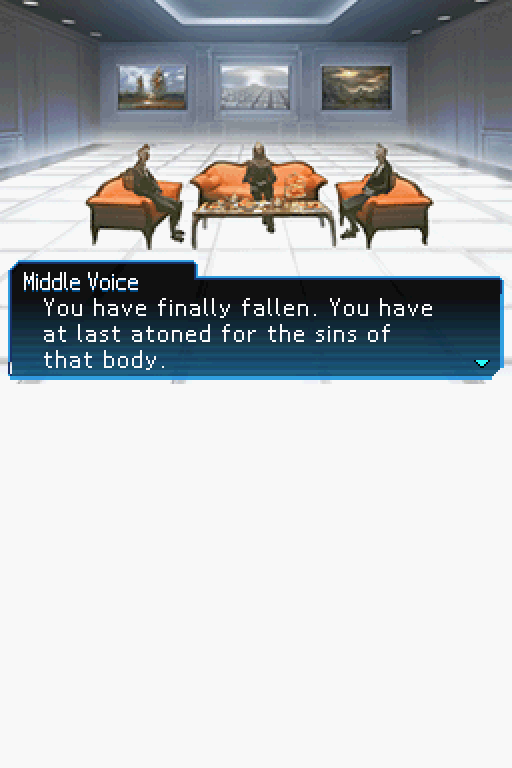 Good.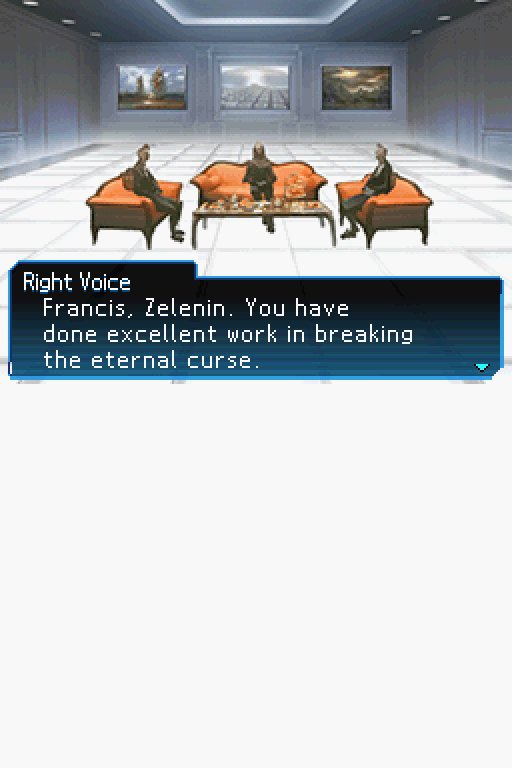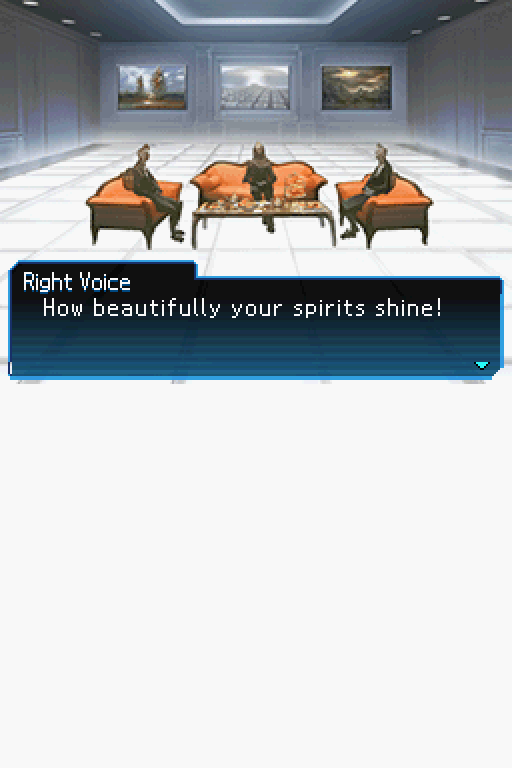 Shiny!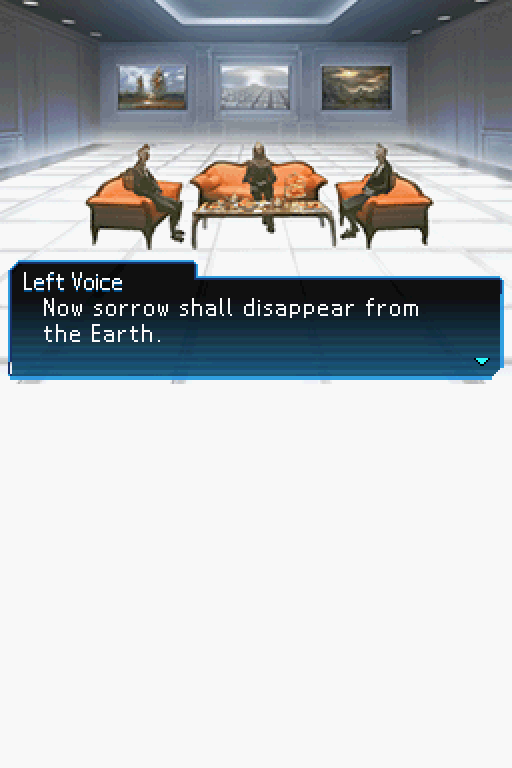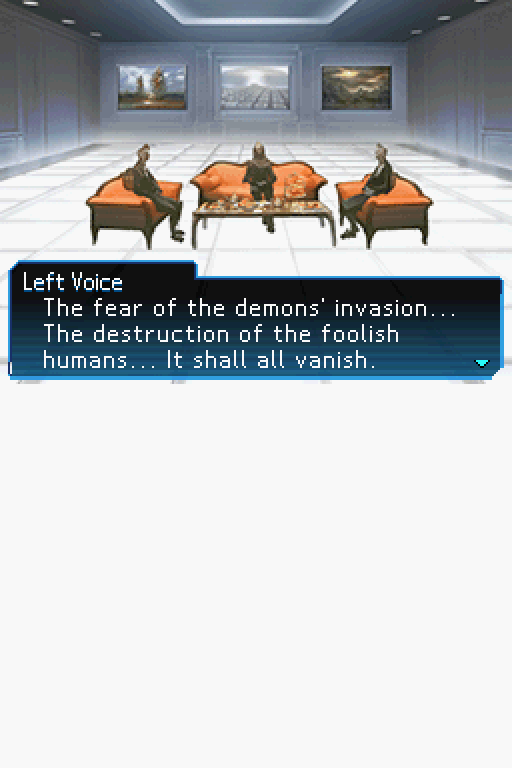 Harmony and peace.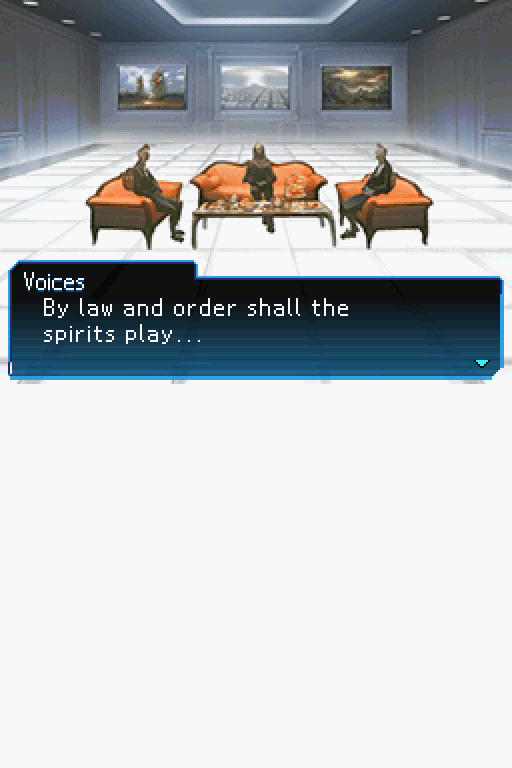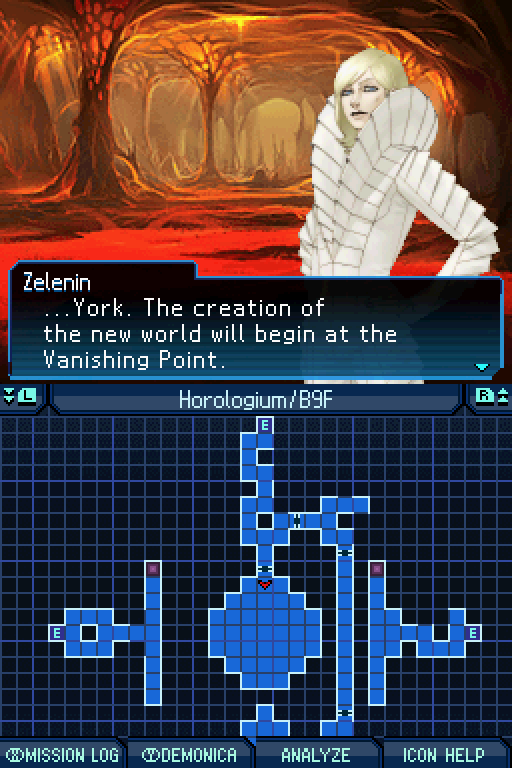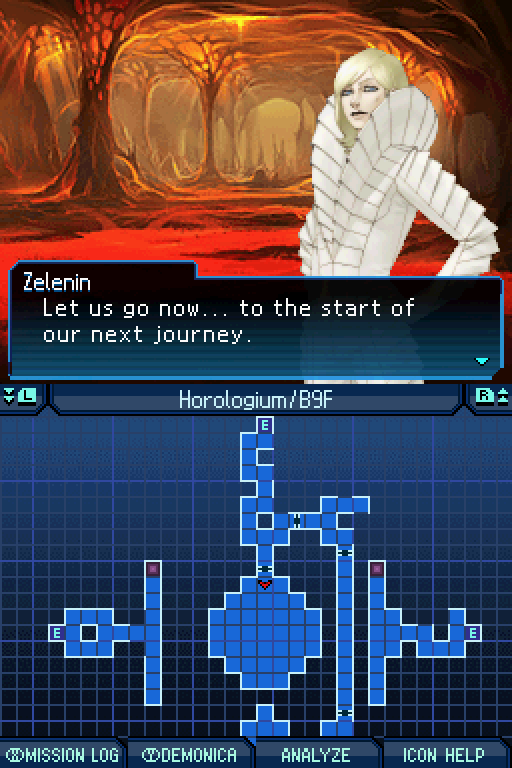 Yes. Yes-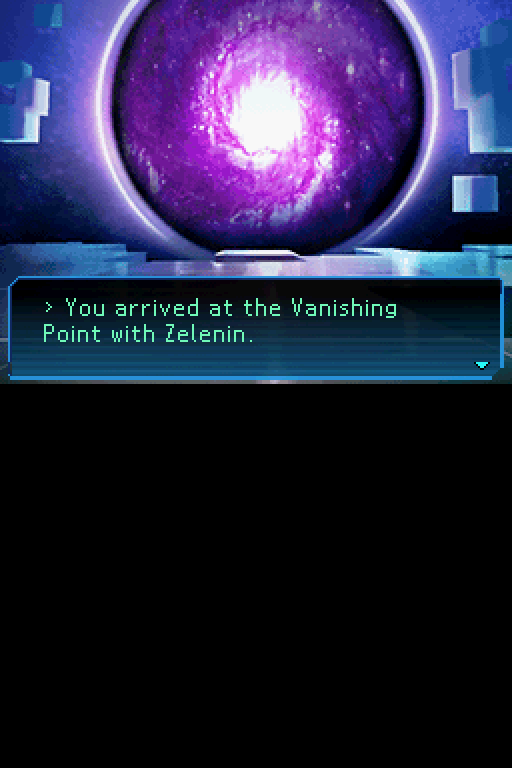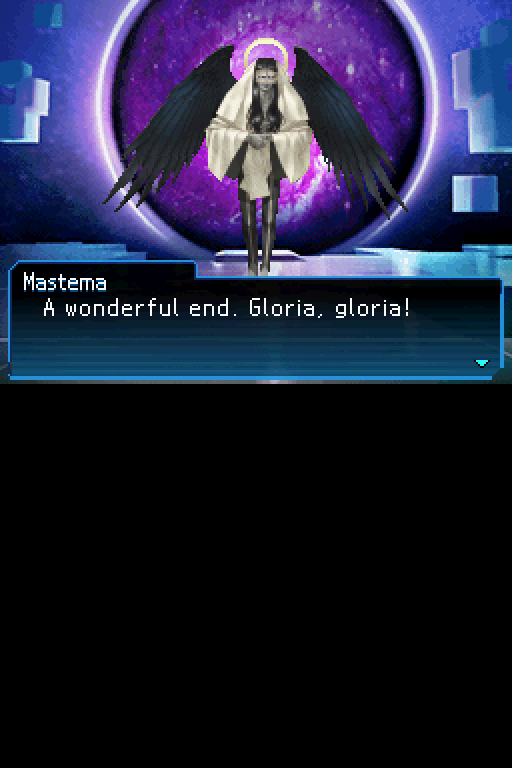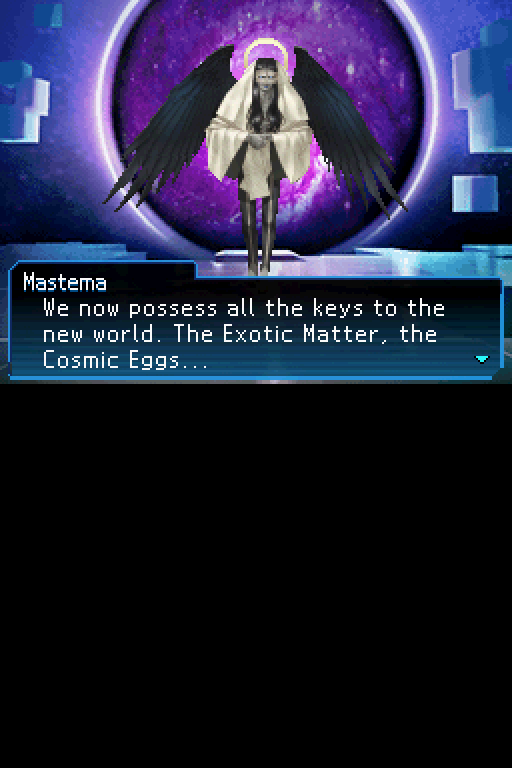 Yes.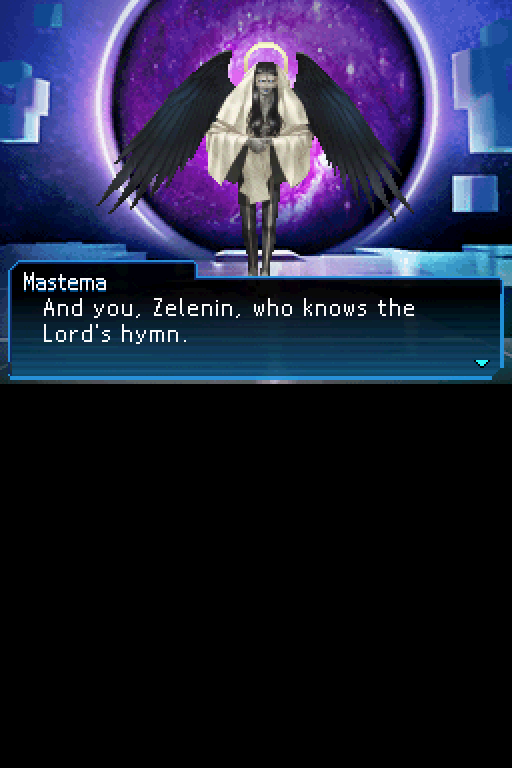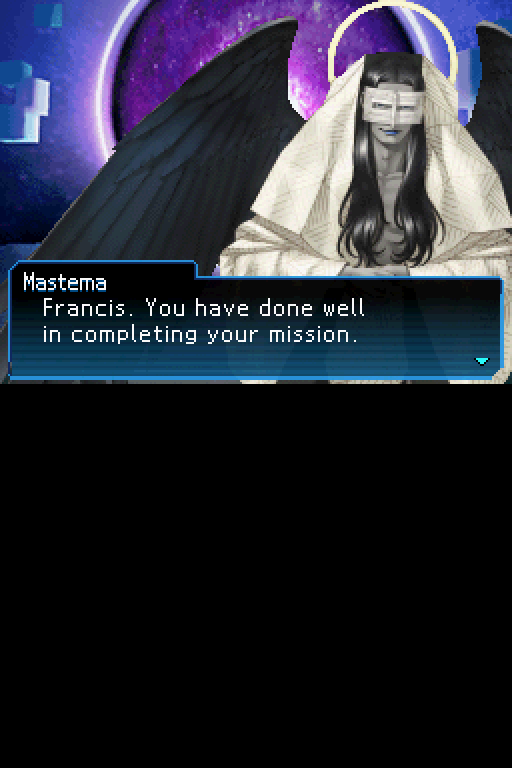 It took a while.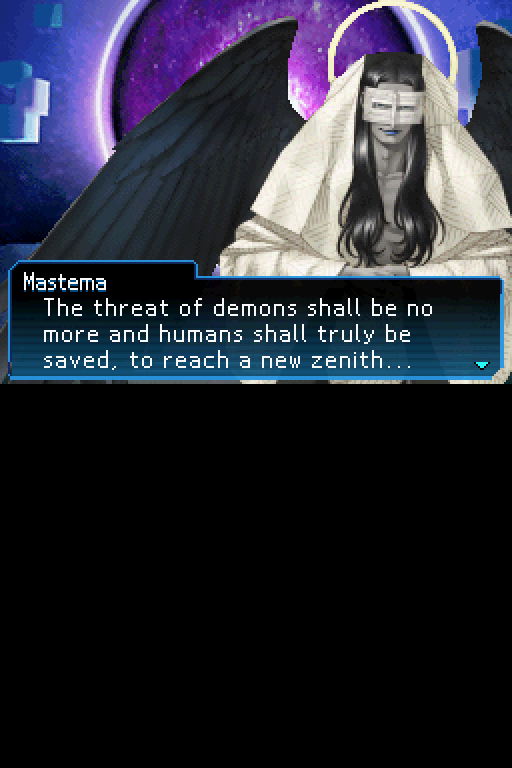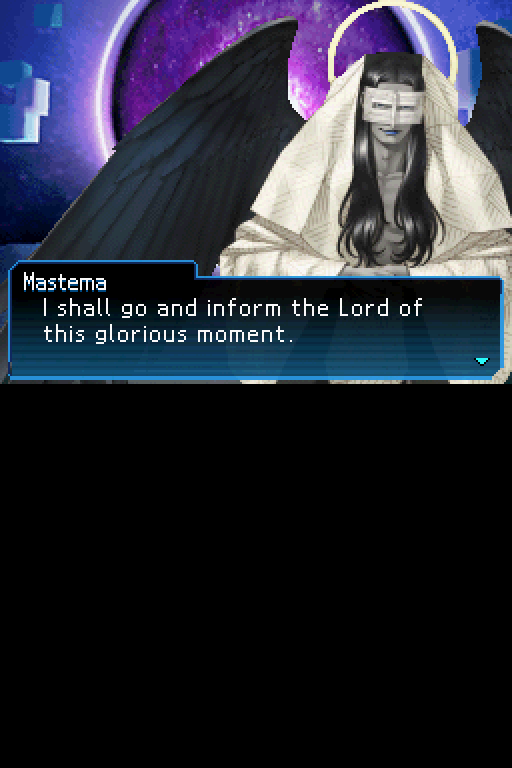 Shouldn't god already know? Omniscient and all.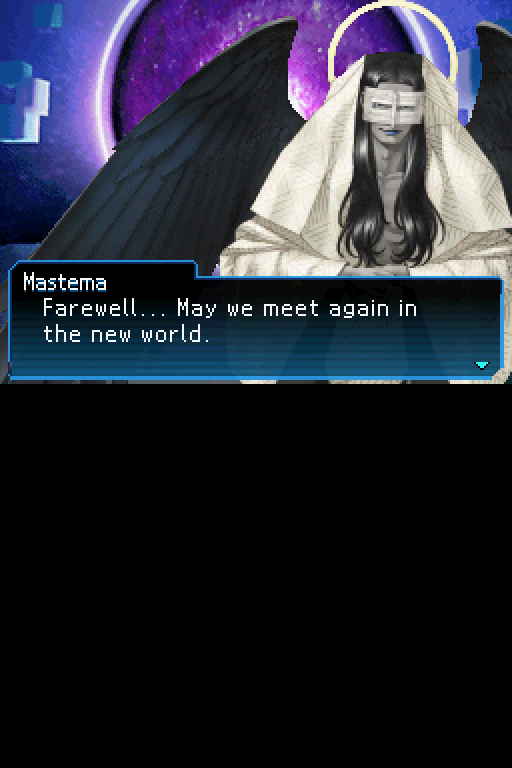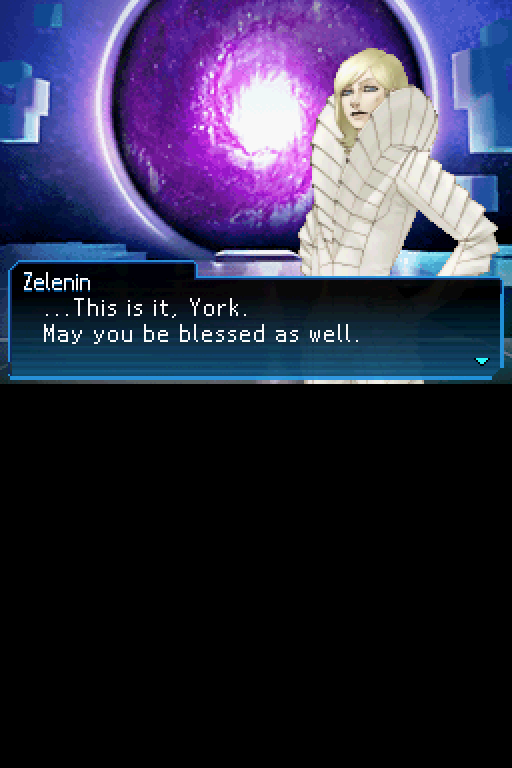 Yes.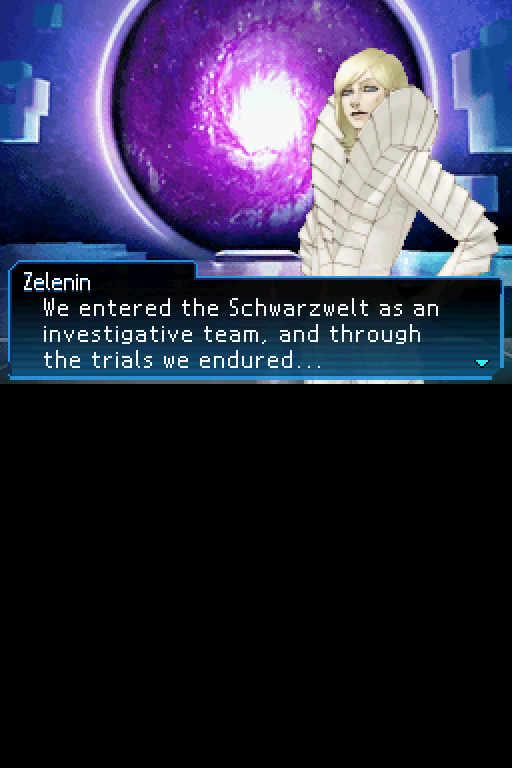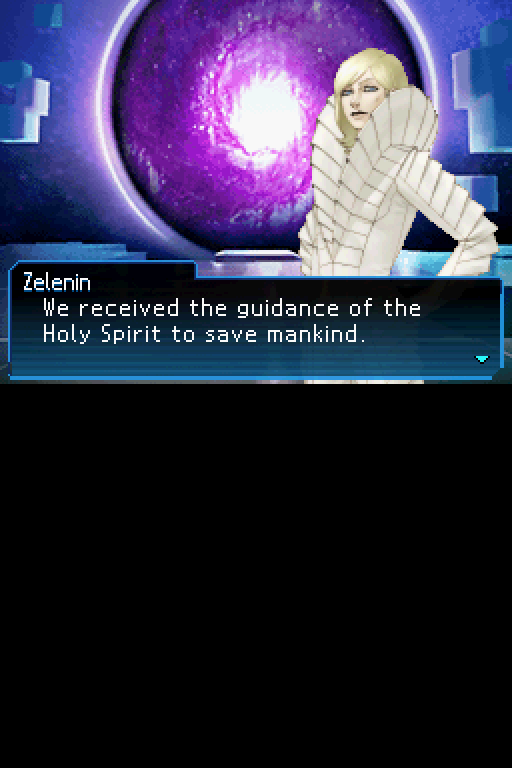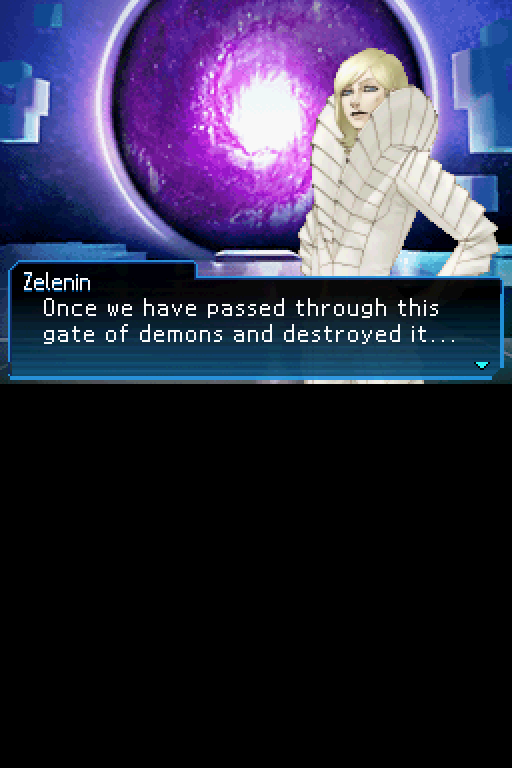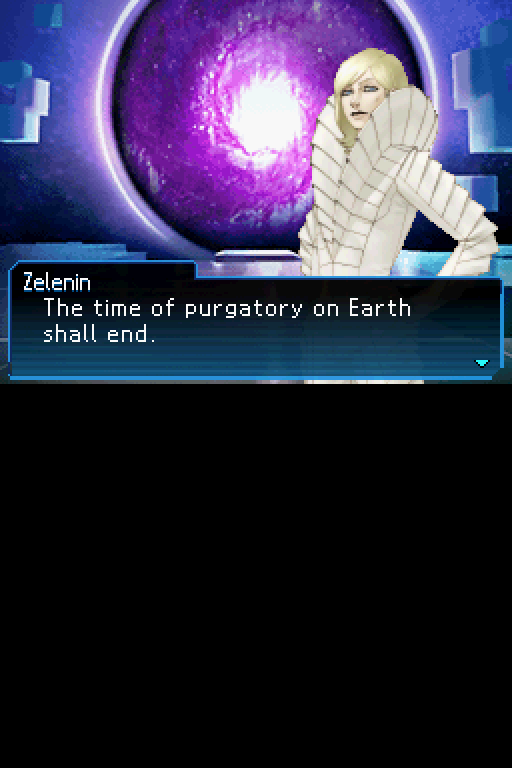 And everywhere will be peaceful.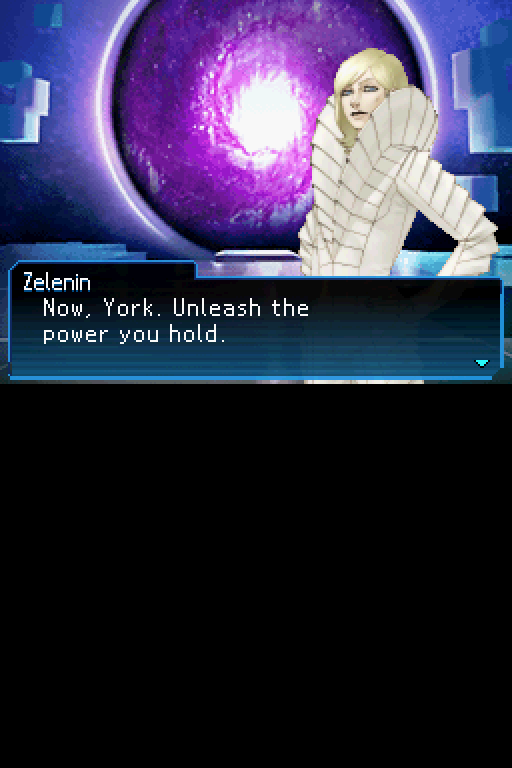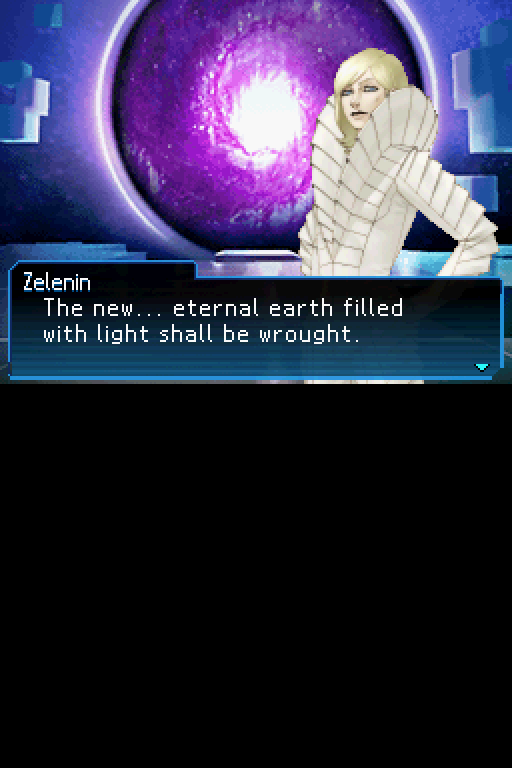 This will be over.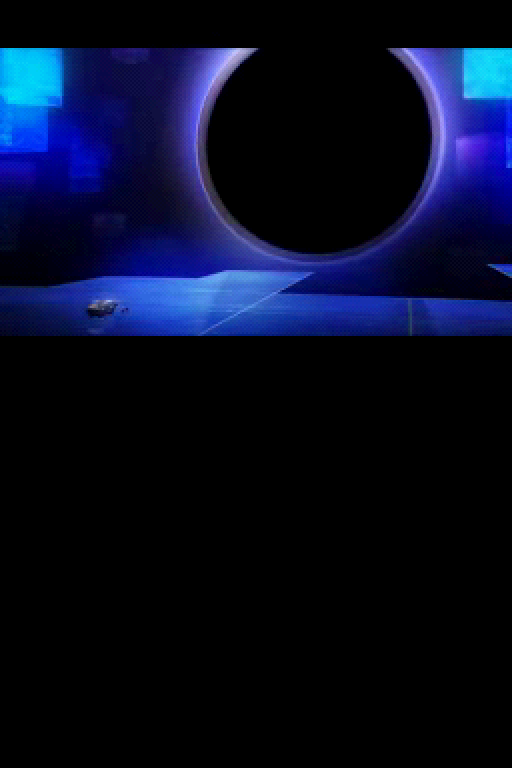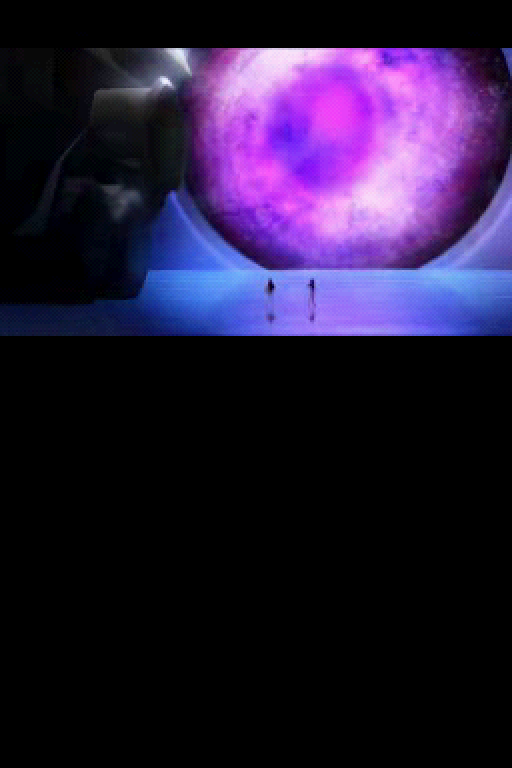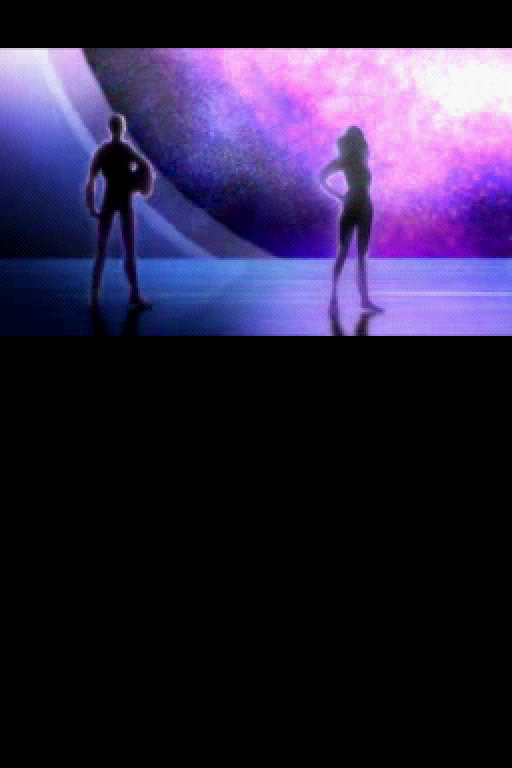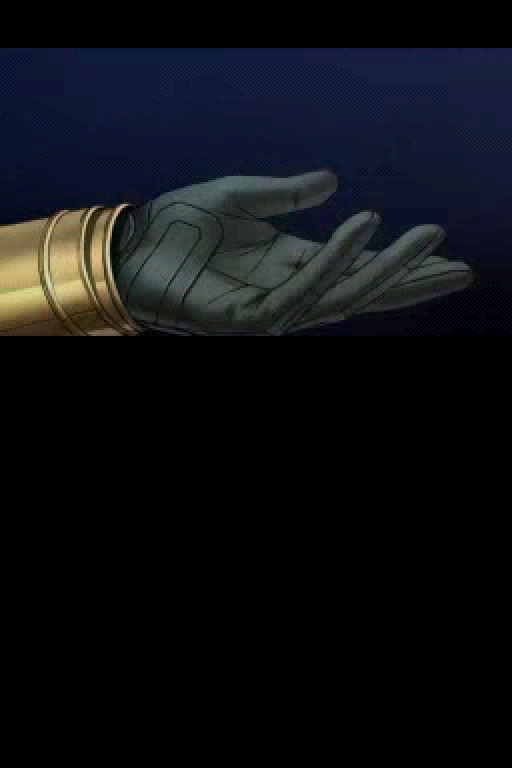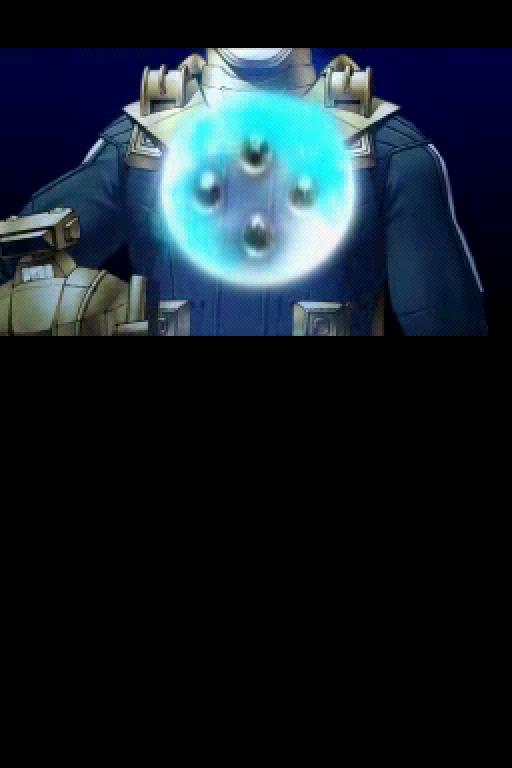 The eggs are honestly rather small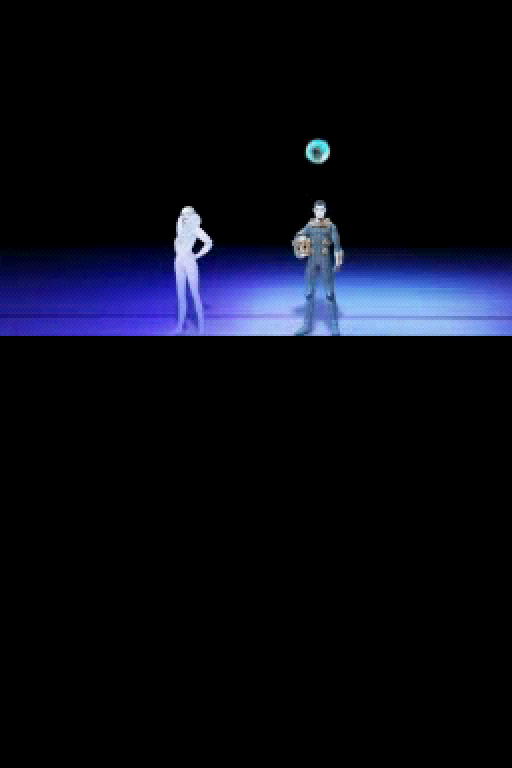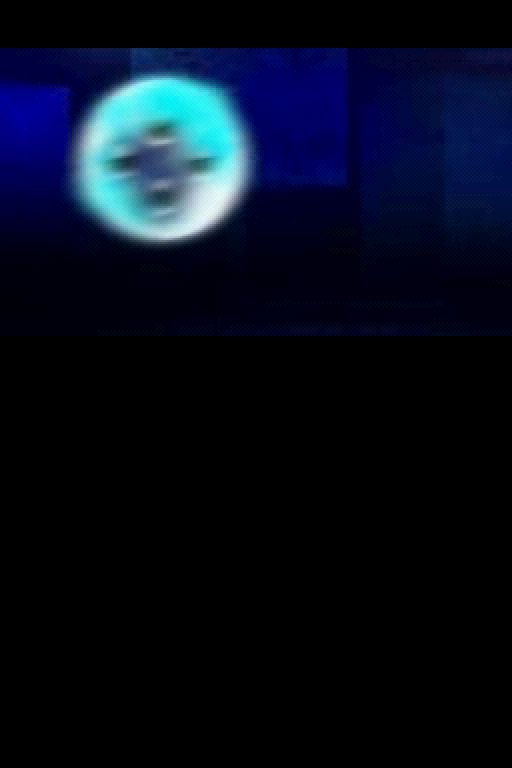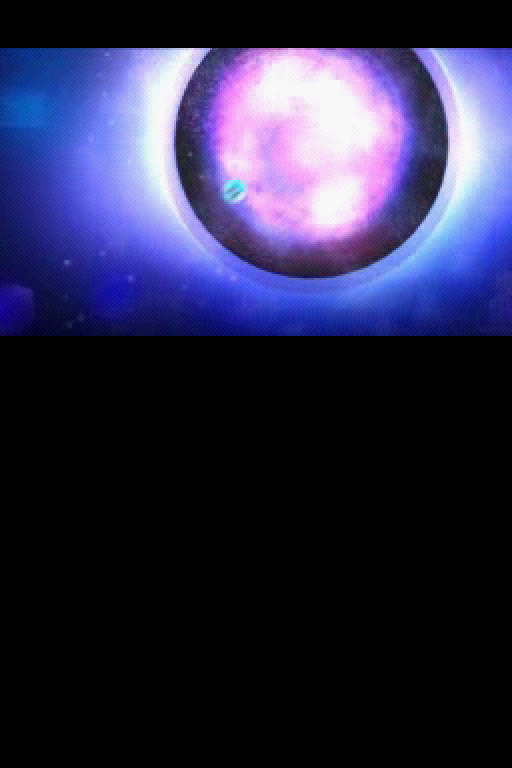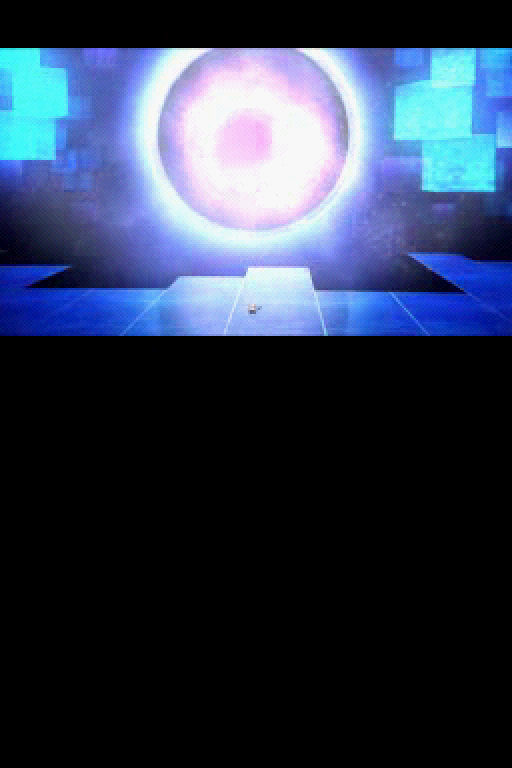 Boom.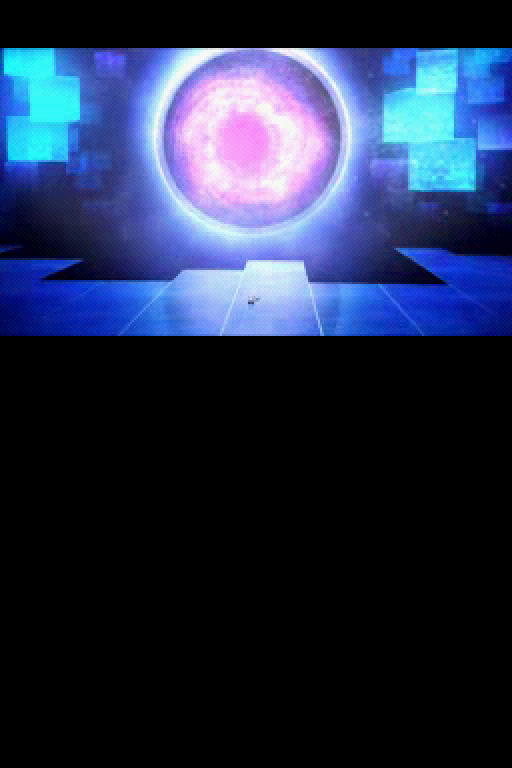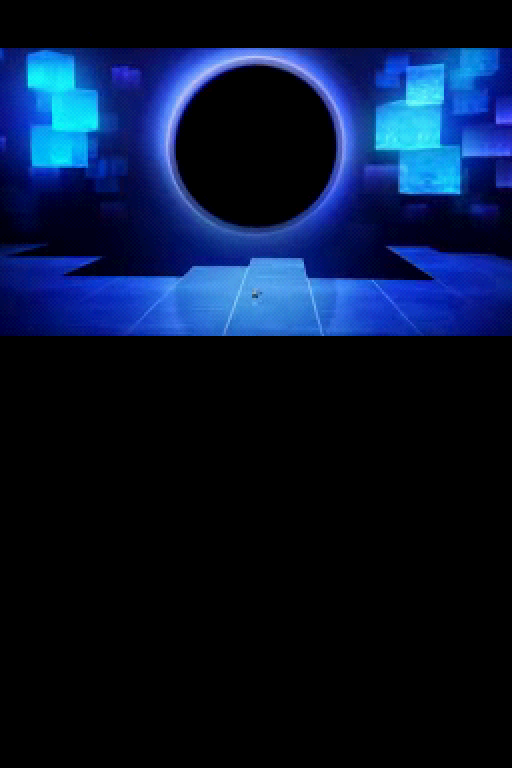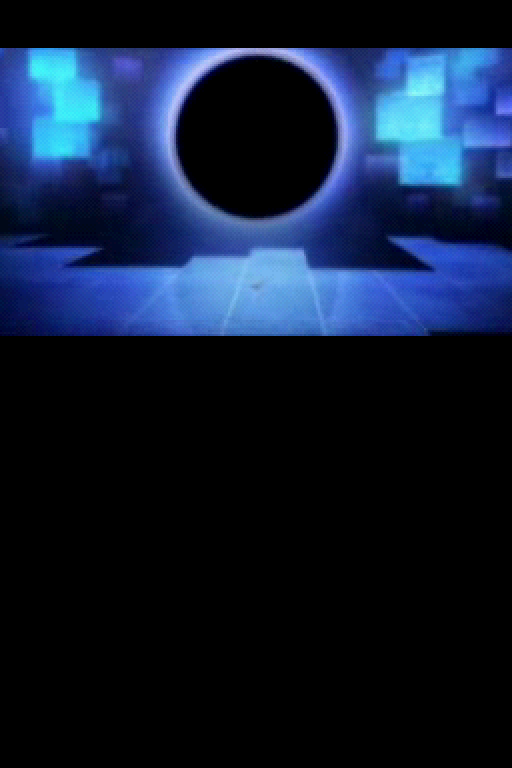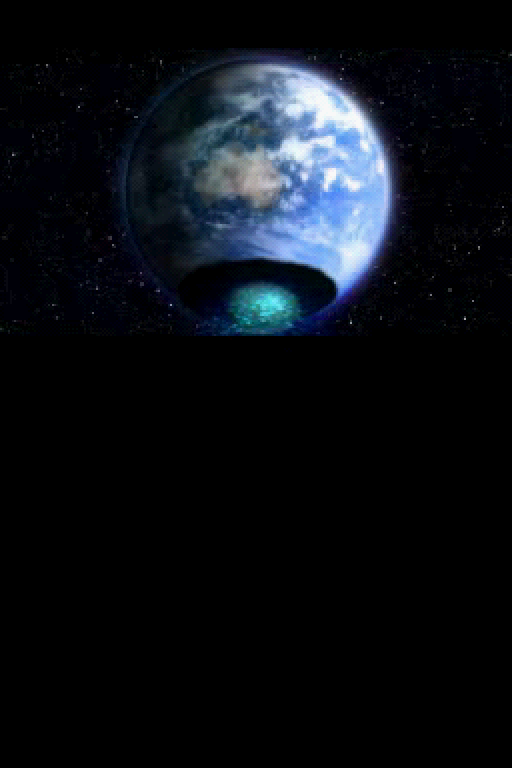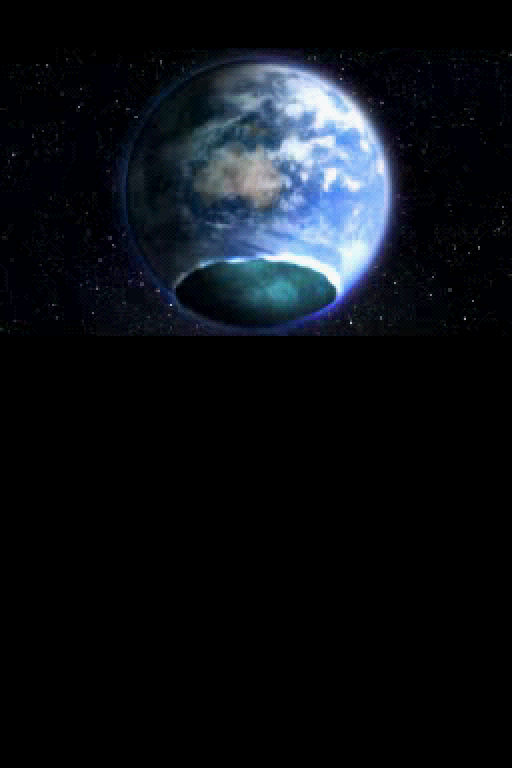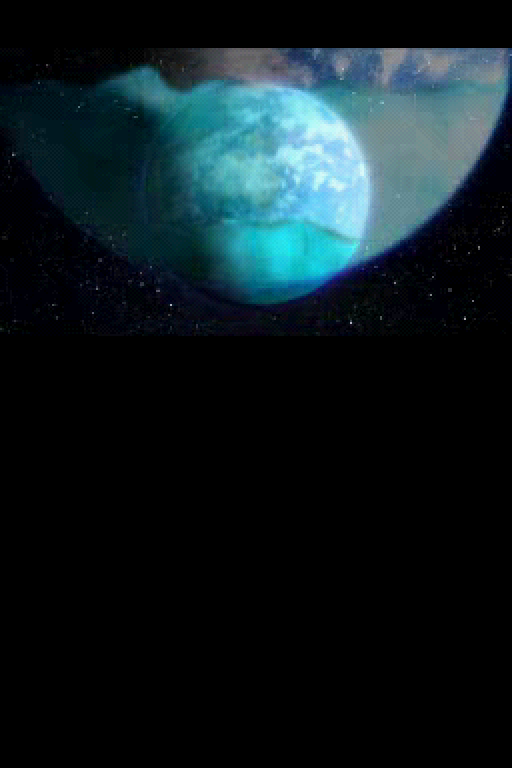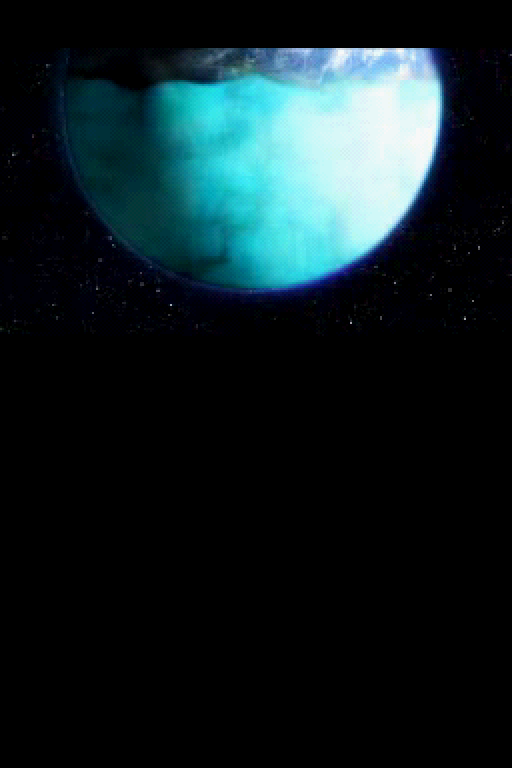 It covers the earth.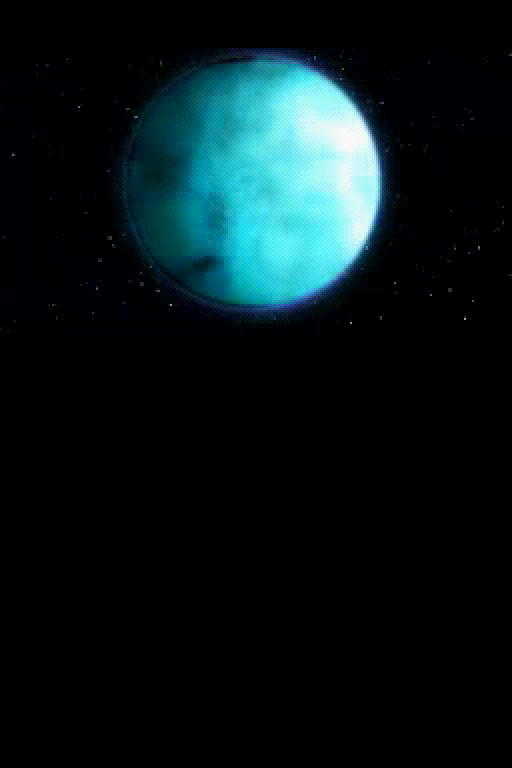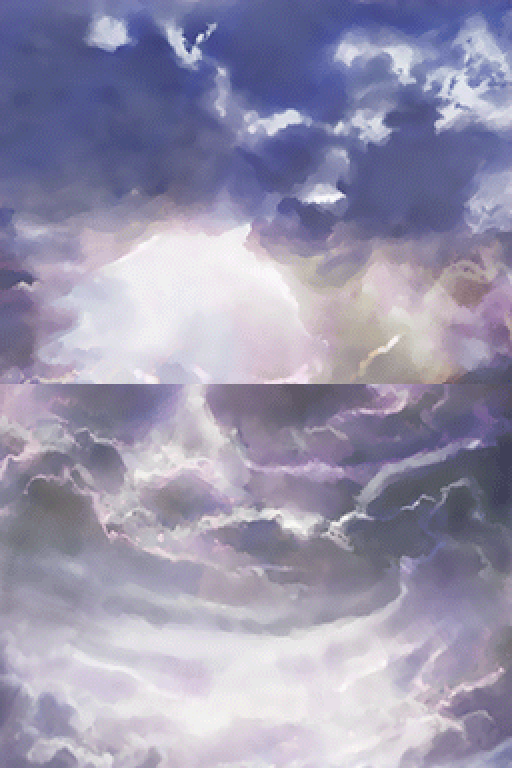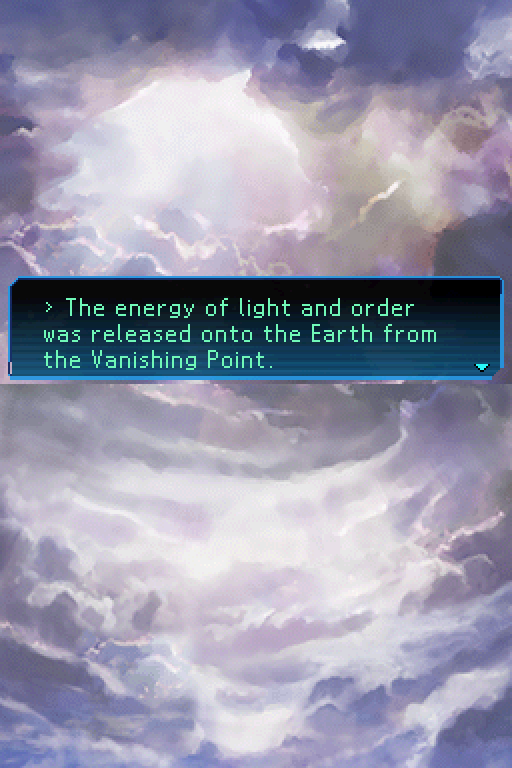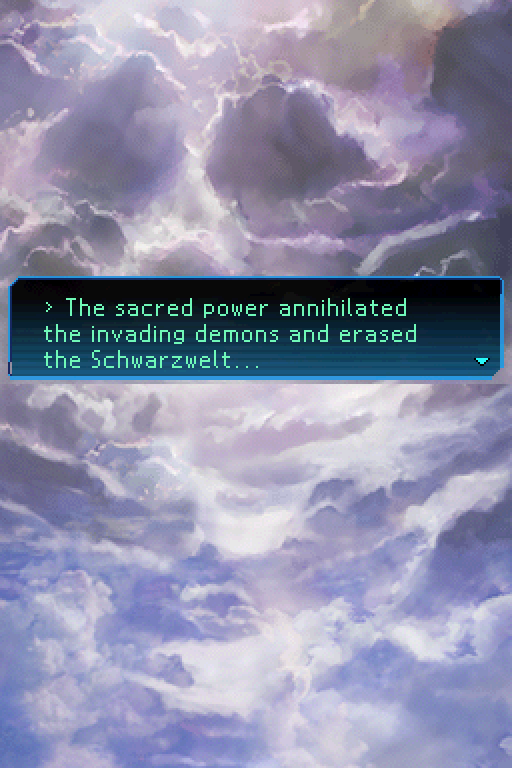 They are gone.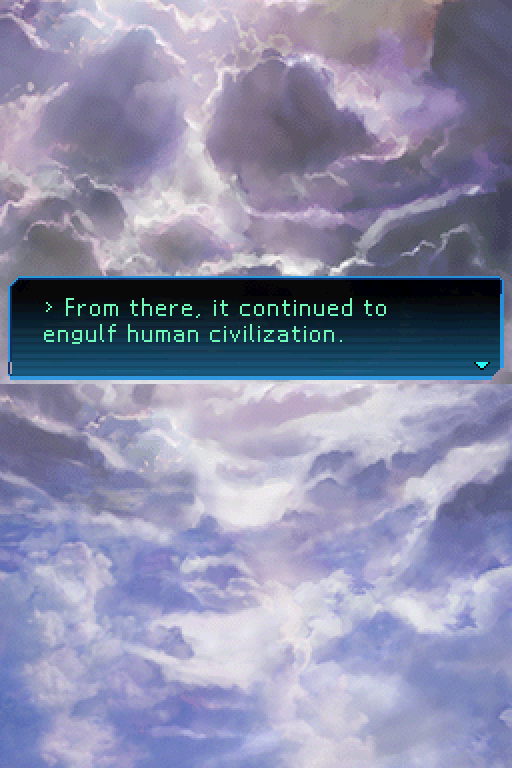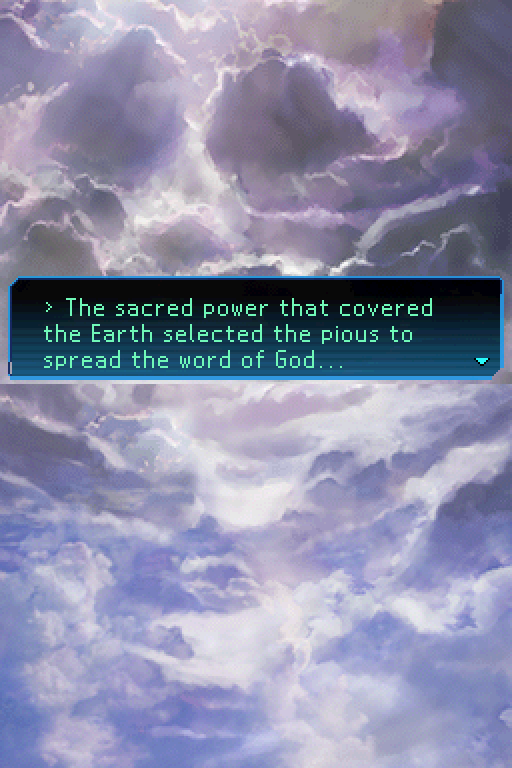 The few survivors preaching to the other survivors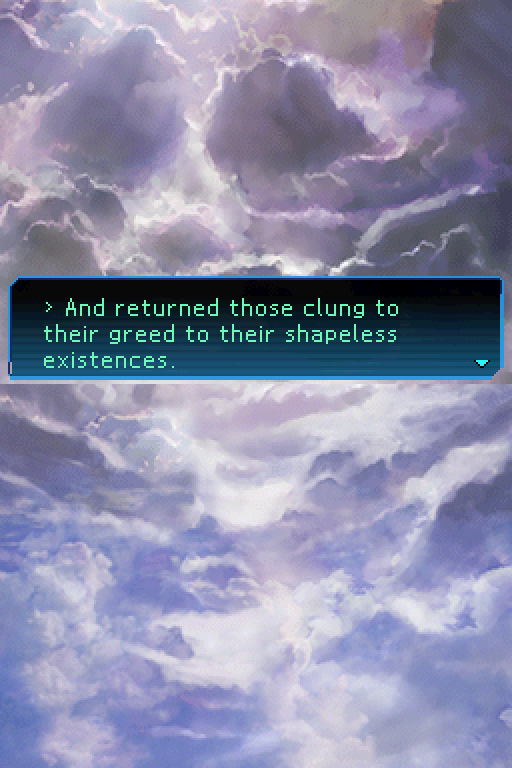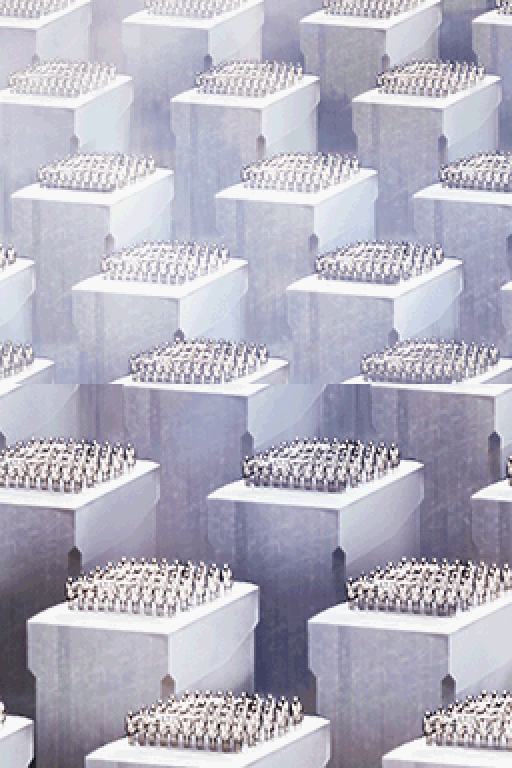 Hm.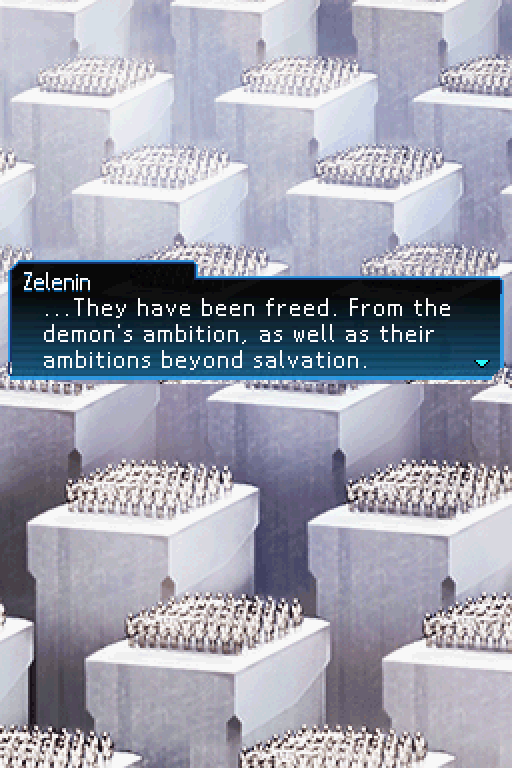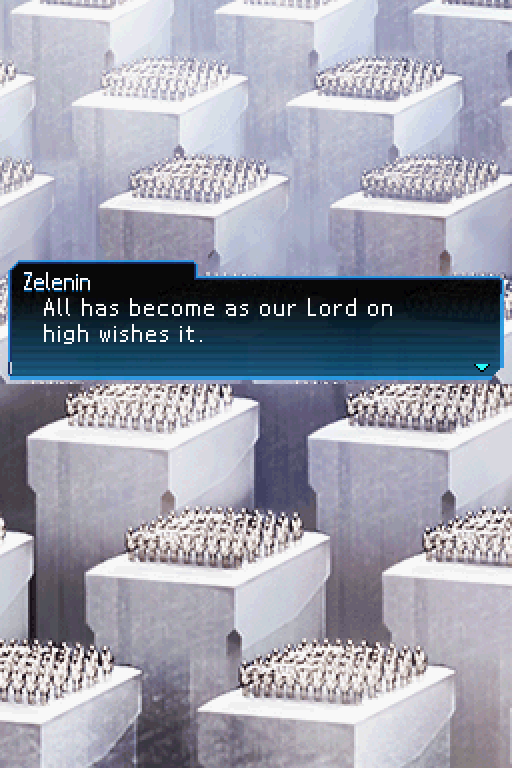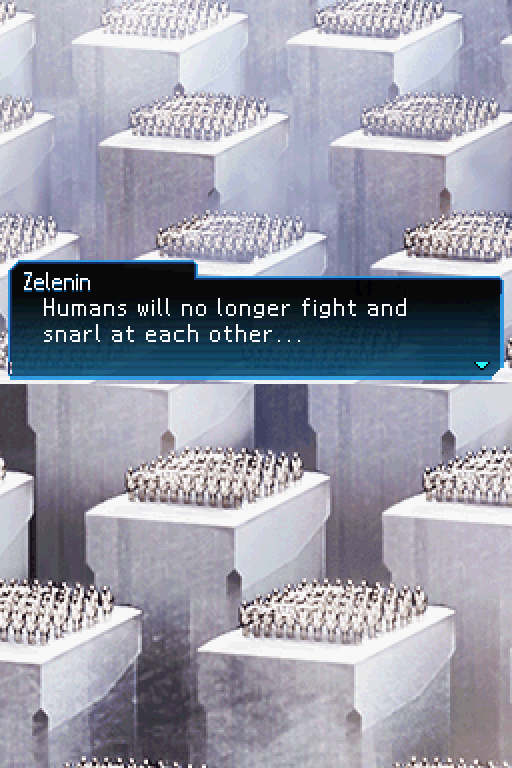 There is Peace on Earth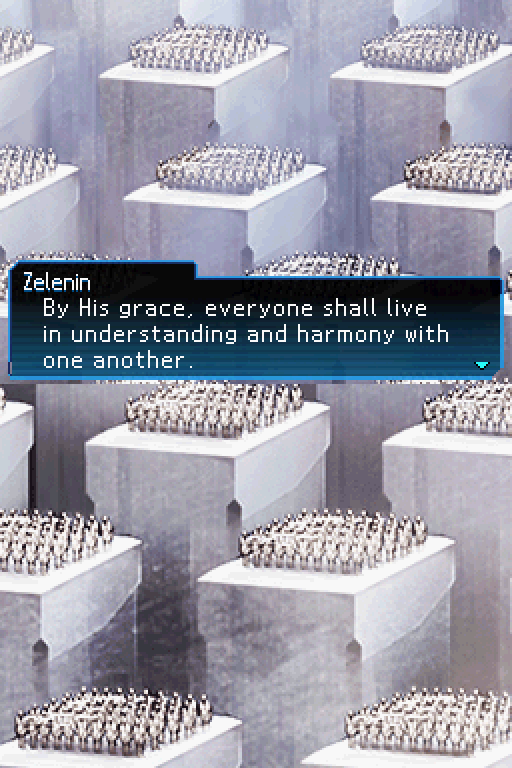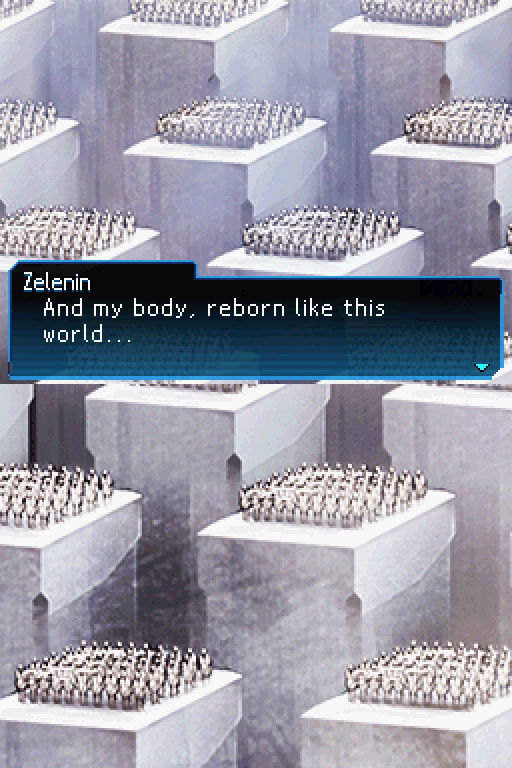 Hmm?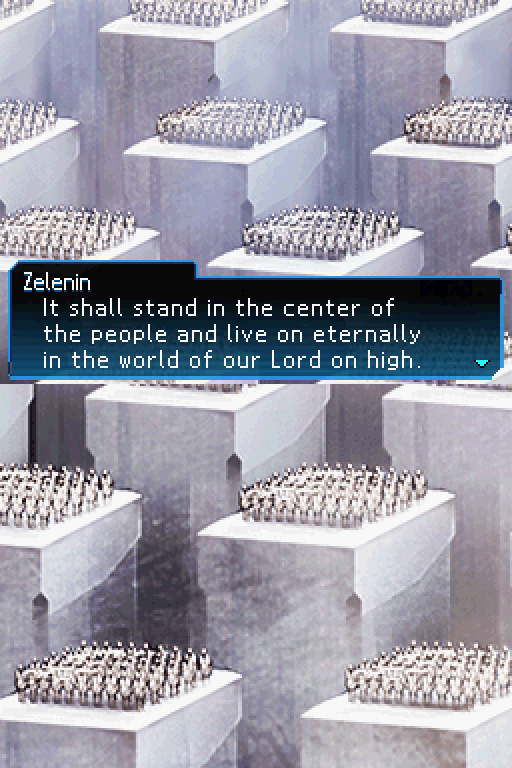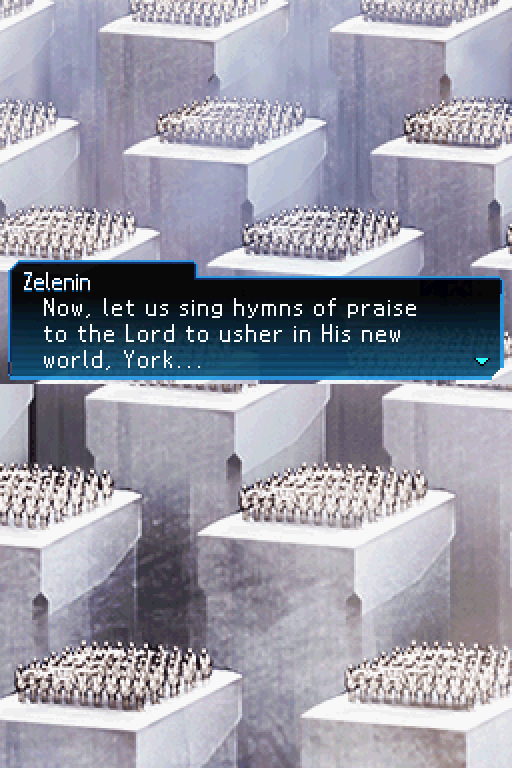 Forever.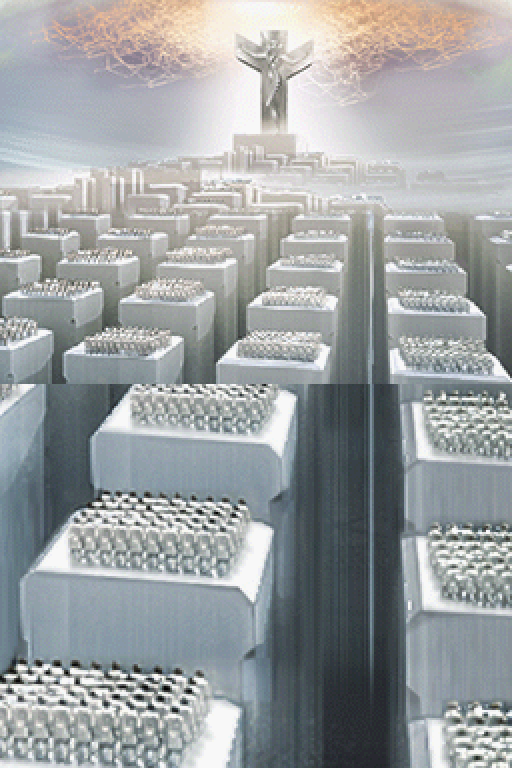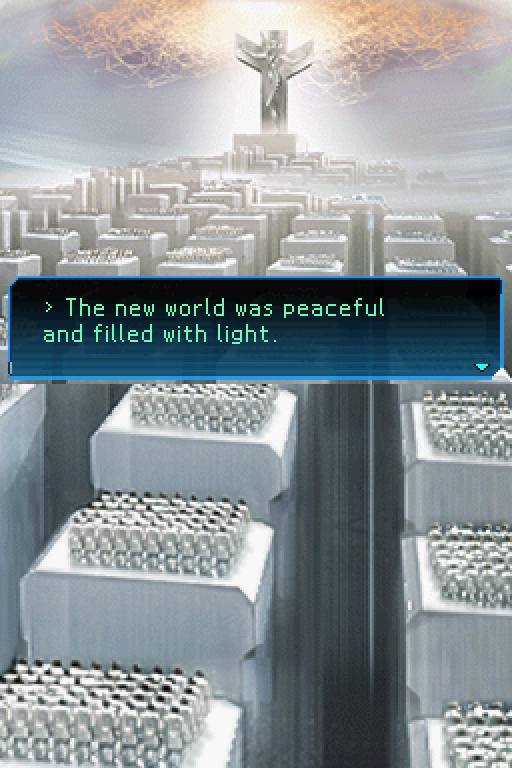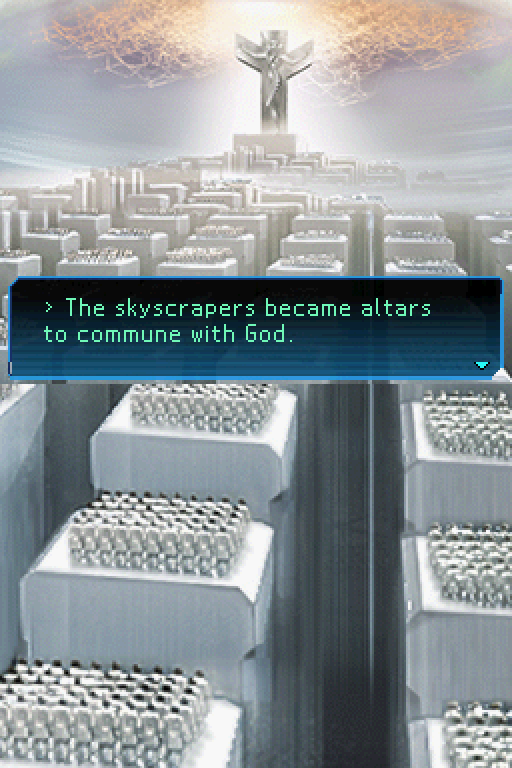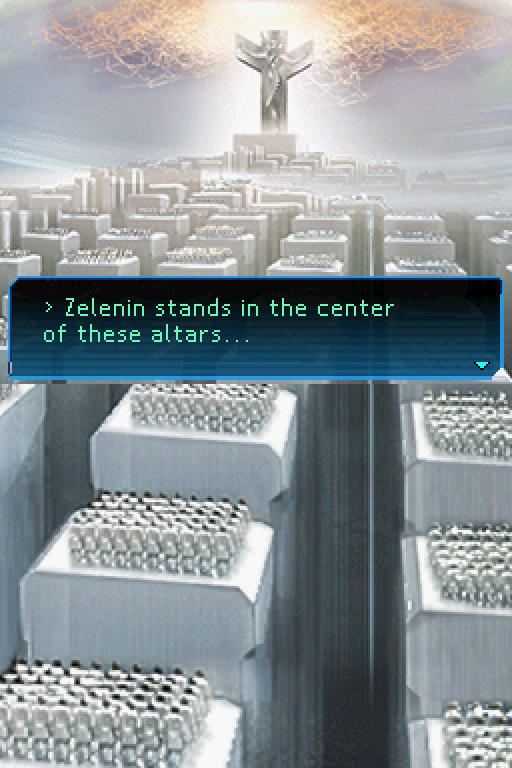 Forever.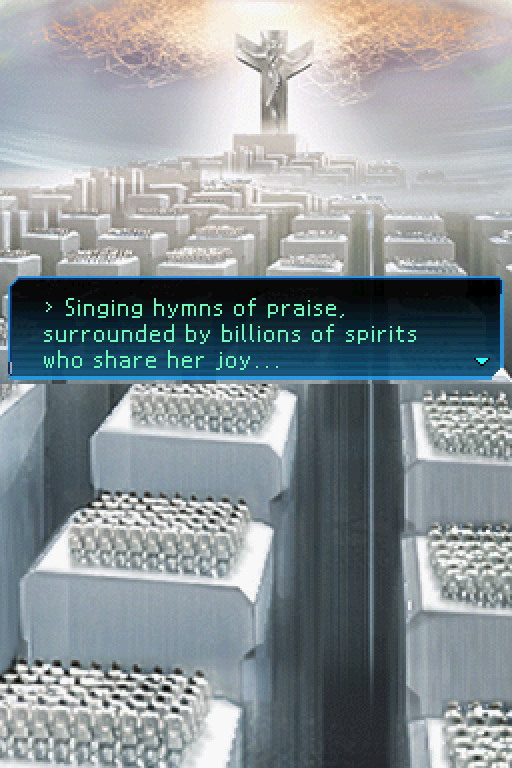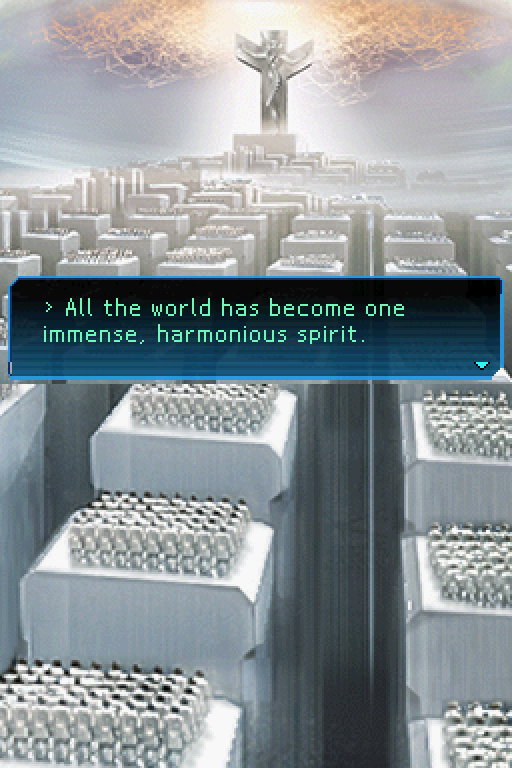 Unified.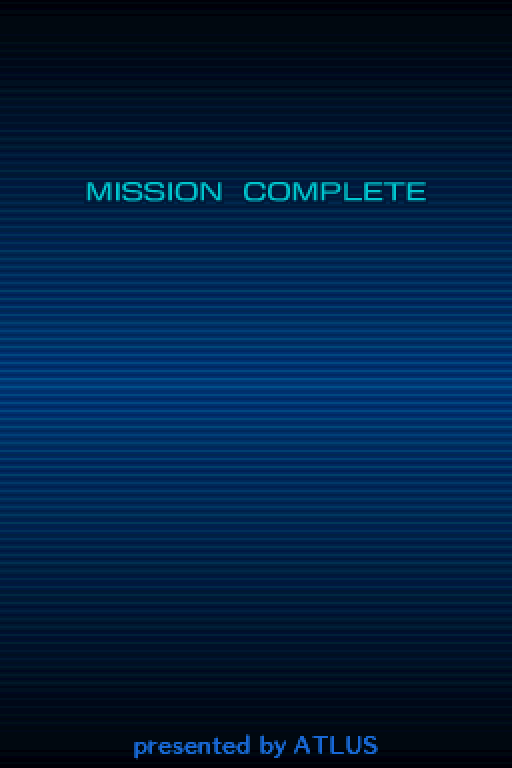 Yes.