Part 95: Avoiding going back to Eridanus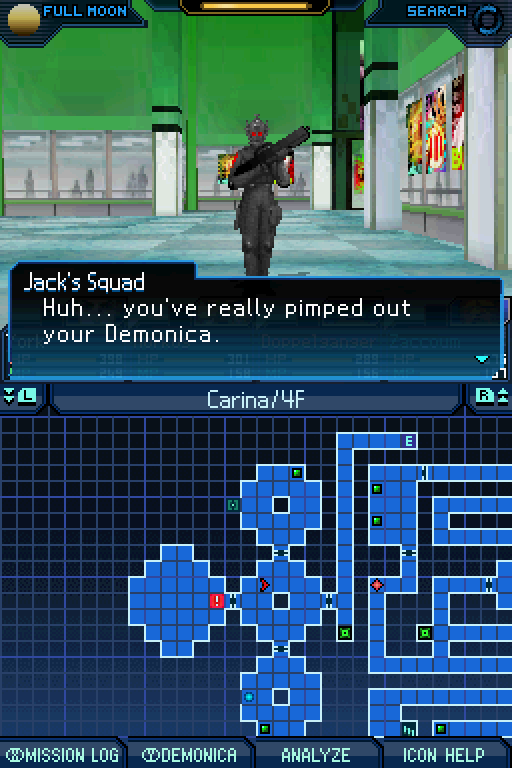 Jack's Squad
: "But don't go acting all superior just because you got to the Schwarzwelt first. Our equipment, technology and facilities are all mroe advanced than yours. It's only a matter of time before our demonicas are too."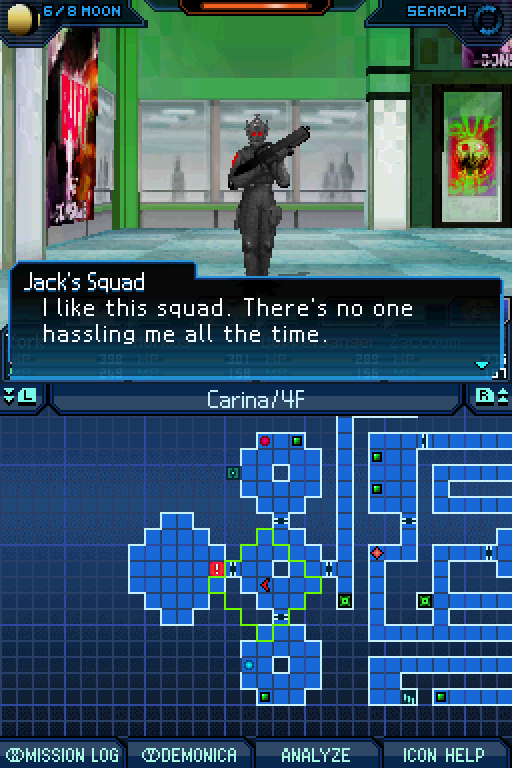 Jack's Squad
: "You get results, and no one complains. There's not even any reprimands for hardly anything. The money's good, too. Best job I ever had, man."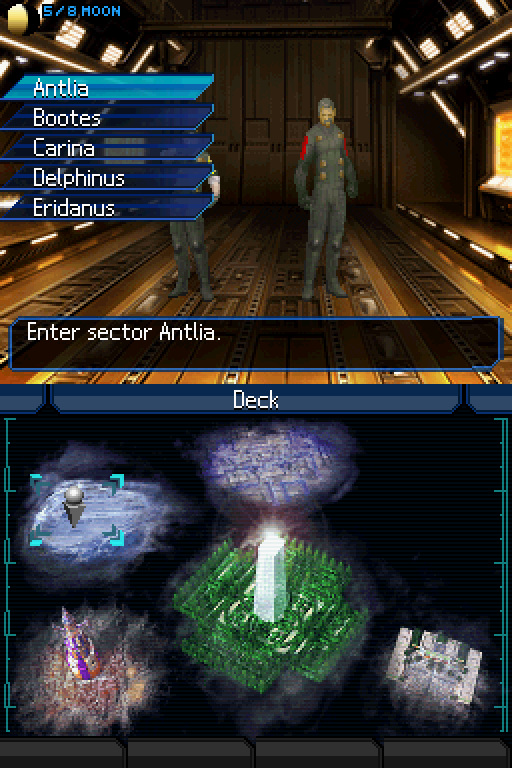 Well, let's clear up other shit because HONESTLY, fuck Jack's request.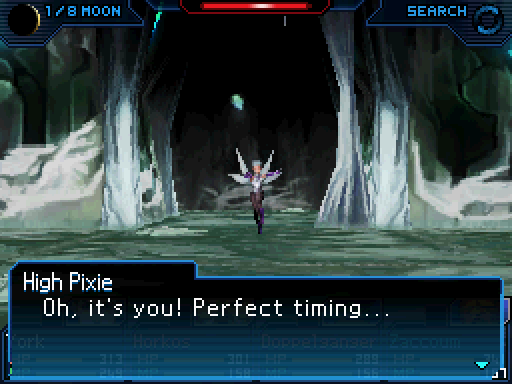 High Pixie
: "I wanted to ask you a favor. I heard that Silky is interested in my town. Could you bring Silky here? Pretty please?"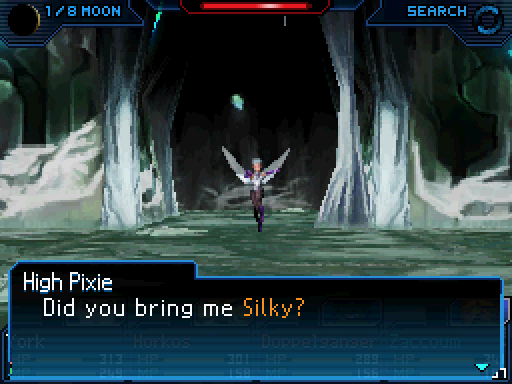 So let's summon Silky and give it to the High Pixie. Bah.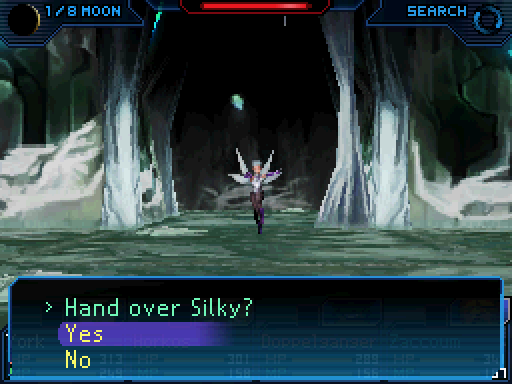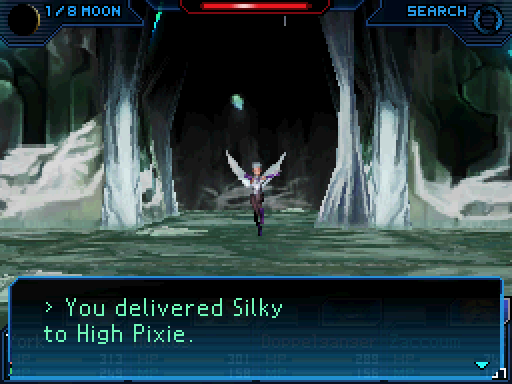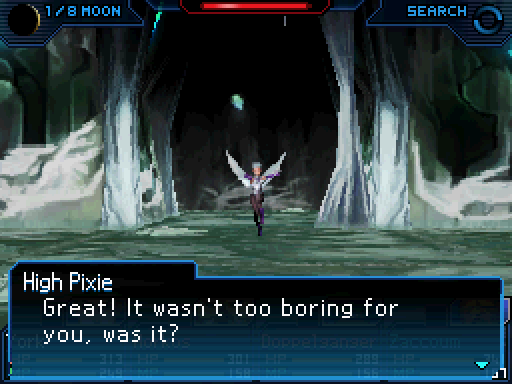 High Pixie
: "Take this as thanks."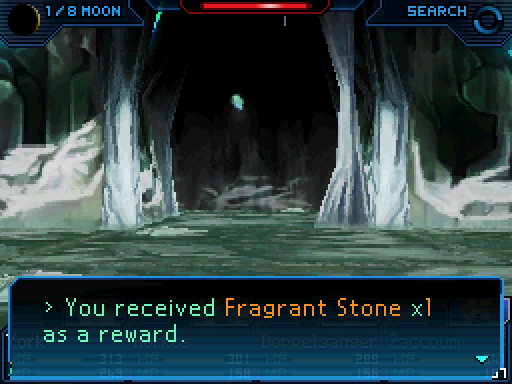 Great, a stinky stone. We'll see what that does later.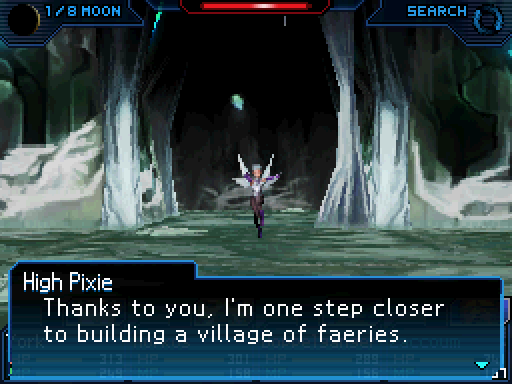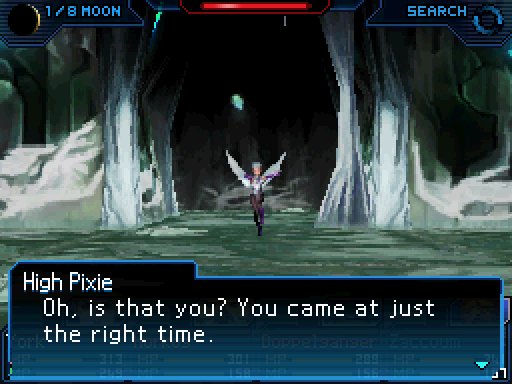 High Pixie
: "There's something I wanted to ask you... Can you bring me Pyro Jack and Jack Frost? I was thinking what this village needs is a mascot. But not a weak one! I want out mascot to be a demon with experience and a history in his field. So please... Can you bring me Pyro Jack and Jack Frost?"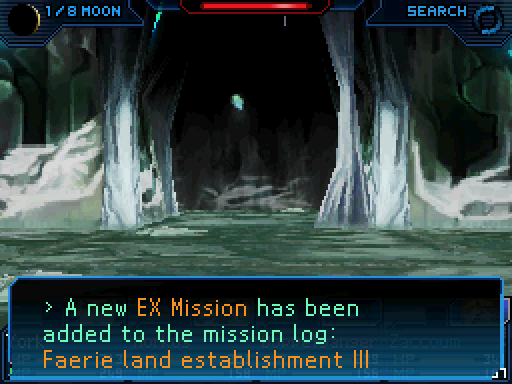 Well, Jacks eh?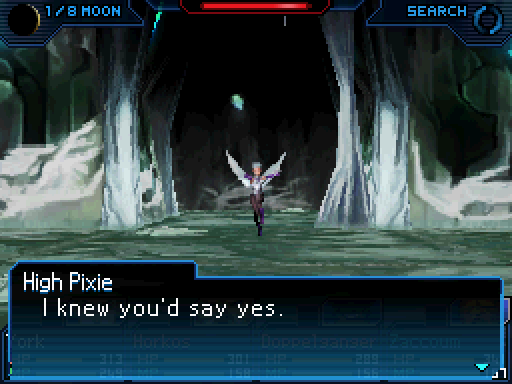 High Pixie
: "I know you won't let me down! "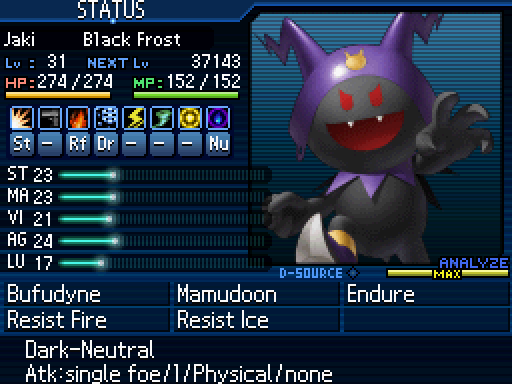 Well, we already got the Jacks. But they are all fused into Black Frost. Eh.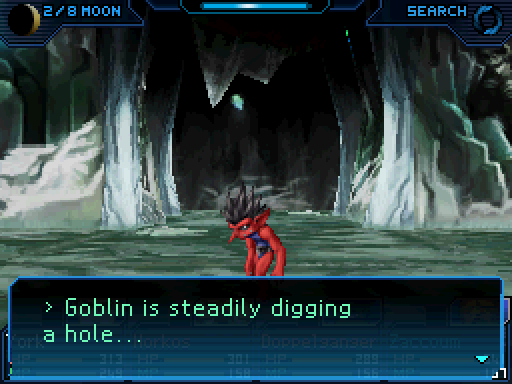 He does that. A couple of times. Gives items. I fucked up and did not get them. Oh well.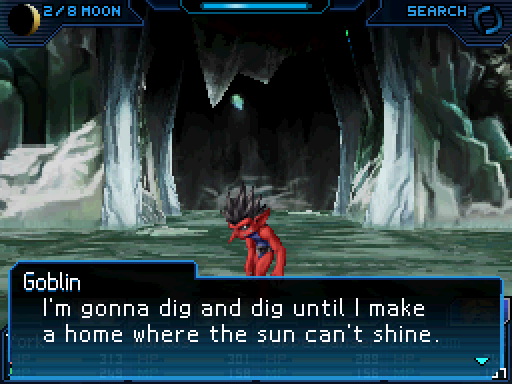 yEAH whatever.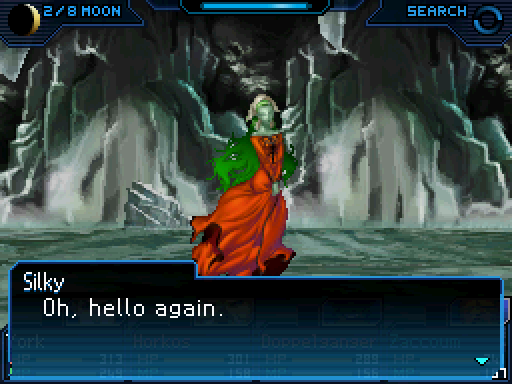 Silky
: "This is a fairly large town... Which makes it all the more delightful!"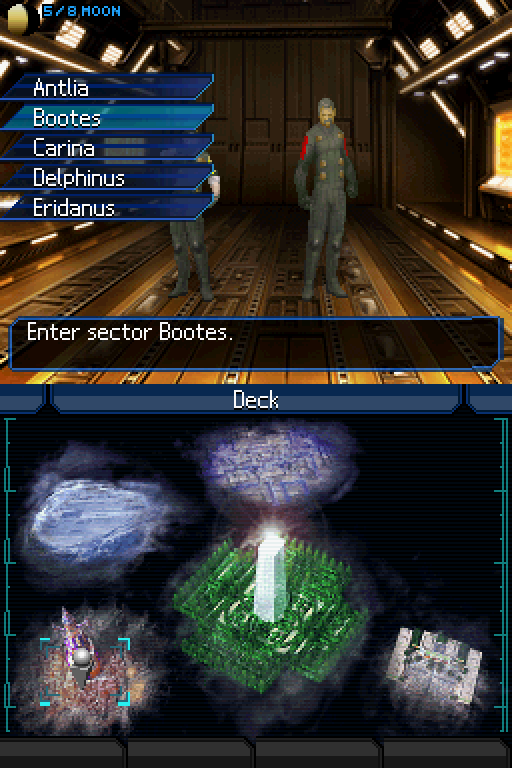 Yeah yeah whatever, let's go to Bootes now.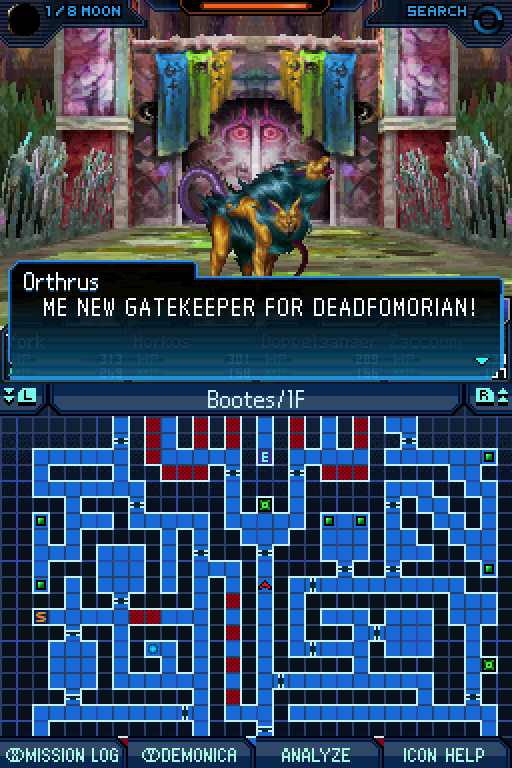 This is new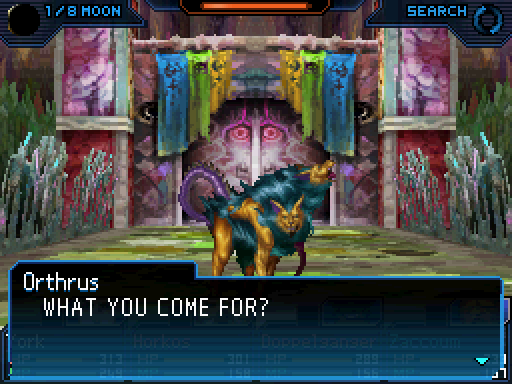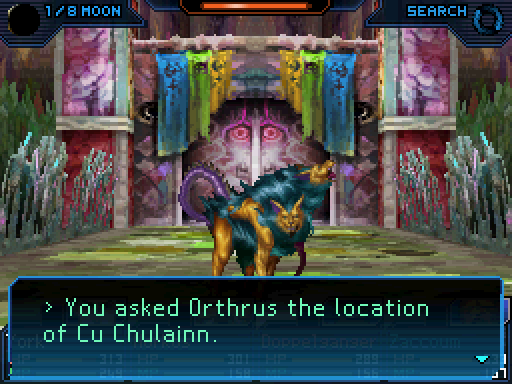 Orthrus
: "CU CHULAINN? OOH, HE GREAT MAN! ME KNOW HIM! HE SAID HE A GOOD GUARD. WATCHED GATE UNTIL ME GET HERE."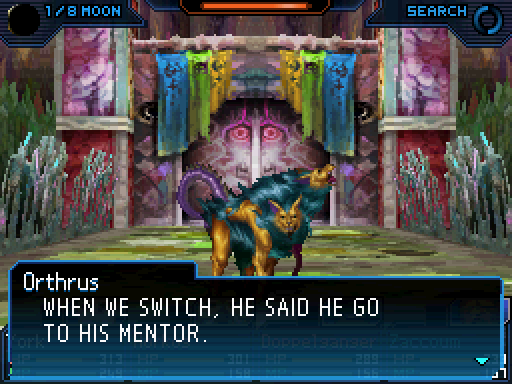 Have we yet seen Scathach?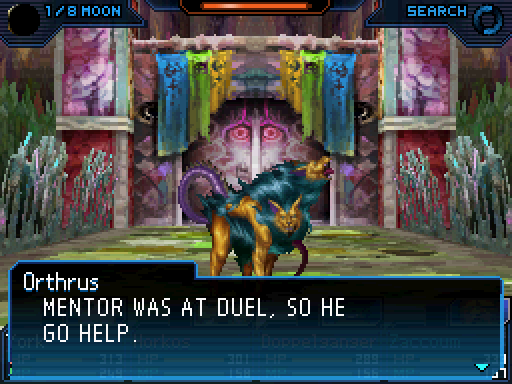 Orthrus
: "SAID IT WAS AT PLACE FIT FOR BATTLE. MUST BE BURNING LAND WITH NEVERENDING WAR. THAT ALL ME KNOW."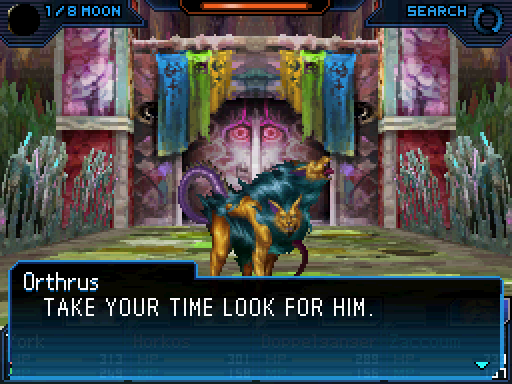 That sounds like lower Antlia.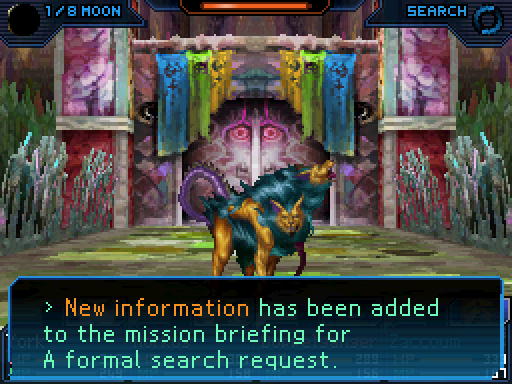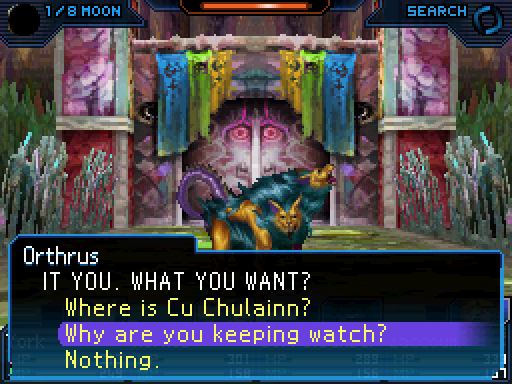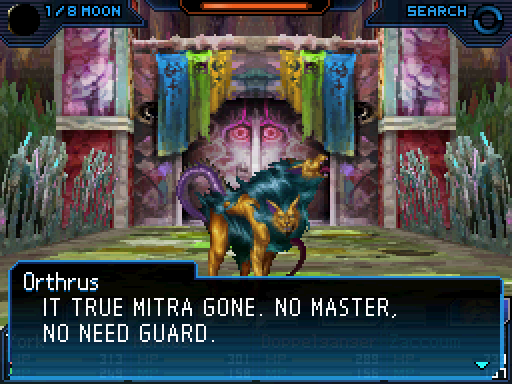 Orthrus
: "BUT DEMONS HERE NEED GATEKEEPER, NOT MASTER. THEY NO WANT BE DISTURBED. THAT WHY ME NEEDED."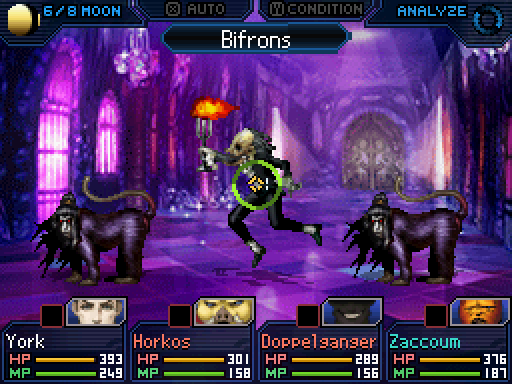 After a little bit of walking, Bootes' main prey for the moment appears.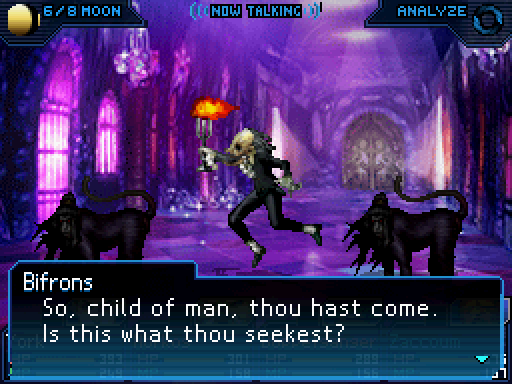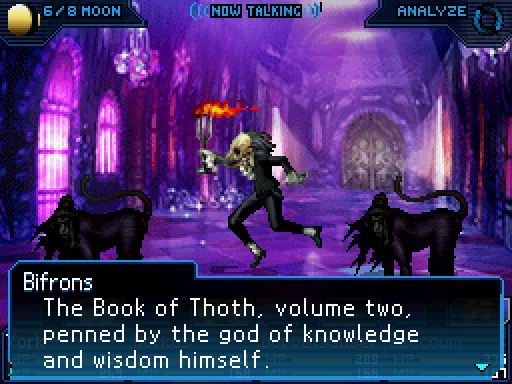 Yup. Knew it.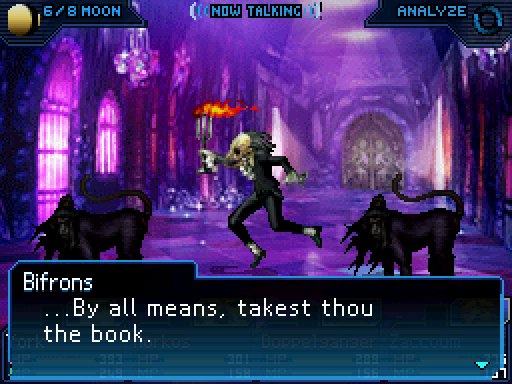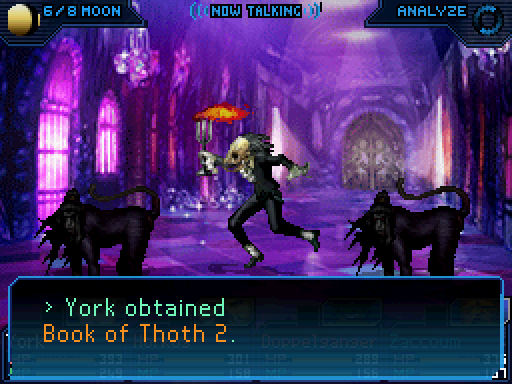 Well that took less time than finding the plotergeist.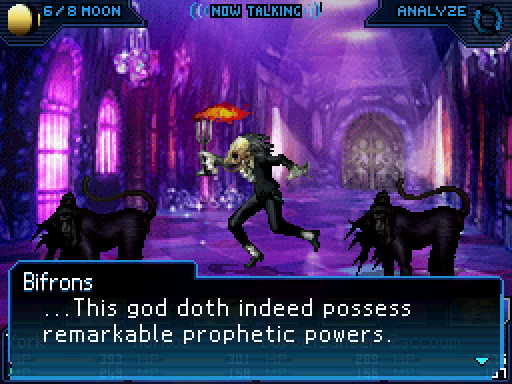 Bifrons
: "He foresaw thy coming, as though it had happened already. I doubt very much that even I could accomplish such a feat... But I'd never have thought that a son of man could challenge that supremely wise god... Ohohoho... I shall be most interested to learn the outcome."
Well, that was less difficult than expected.