Introduction

Chip: "I feel like I'm looking at a promotional poster for a Harry Potter movie."
Snark: "Harry Potter: All Growed Up."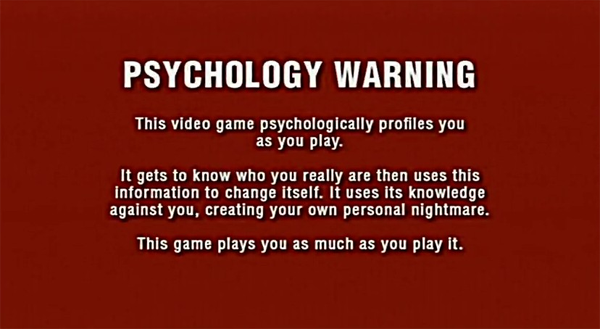 not really.
Silent Hill: Shattered Memories (which shall henceforth be called "ShatMemz") is a
horror-themed adventure game
"survival horror" video game and is a reimagining of the first game in the Silent Hill series. It was released on December 9th, 2009 for the Wii, PS2 and PSP. The advertising for the game emphasized the horror (amplified by the lack of combat) and the story which was (seemingly) very strongly influenced by "psychological factors" which the game takes into account while you play.
The game follows Harry Mason, writer and professional funny-face maker, as he struggles to search for his missing daughter in Silent Hill while being endlessly distracted by shiny objects, things that make a lot of noise, and his irrational urge to prank call every phone number he sees.
Well, rather, we're in therapy, recounting the story to our douchebag doctor, Dr. K, who I assume has been hired to help us overcome our addiction to prank-calling. It's a choose-your-own-adventure story except the story isn't… actually… really… "affected" at all by your choices, just the ending.
I did a blind run. And I recorded it in a most impressively awful way. So, along with cruddy audio and pretty damn irritating commentary due to being an excited little sperg to play this game, it made for a heinously ugly, shitty LP. So I made a good LP too, which shows off as much as possible within reason/sanity and is recorded like someone who actually knows what they're doing. As a result of it being a blind-run, I didn't know when to cut off the episodes, so the blind run and good run episodes will not be "synced" in regards to game progress.
The Blind Run was a "terrible dad" run, and the Good Run is a "start off a sex-crazed jerk to get a certain character, then try undo it and see if we can get a good guy ending" run. Let's see if it works!