Part 6: Detective's Room
Another short one.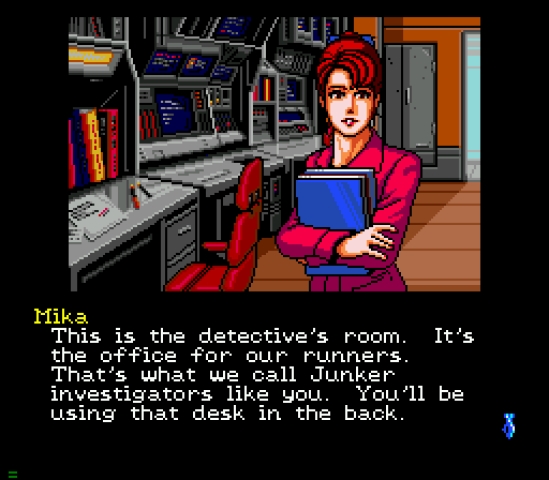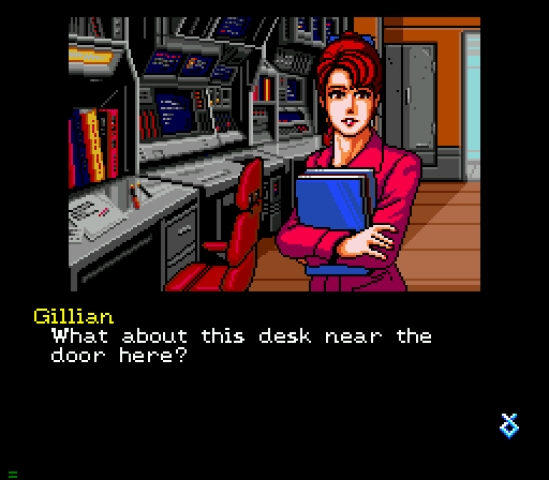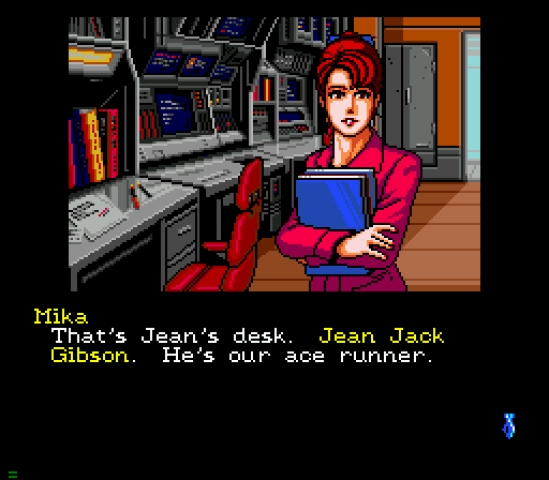 LOOK > MIKA'S FACE repeats the joke from earlier, and LOOK > MONITOR repeats the same thing from the Chief's office.
LOOK > NEAR DESK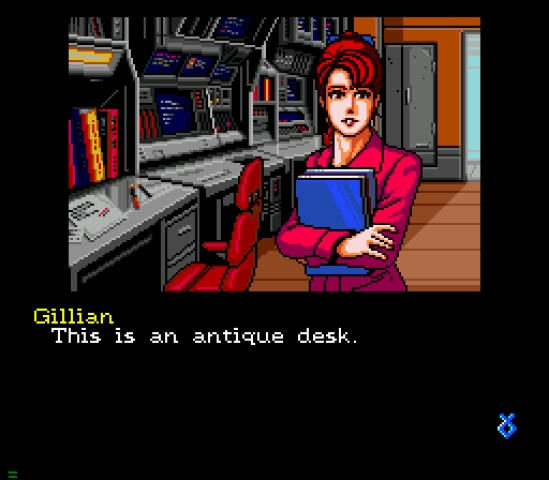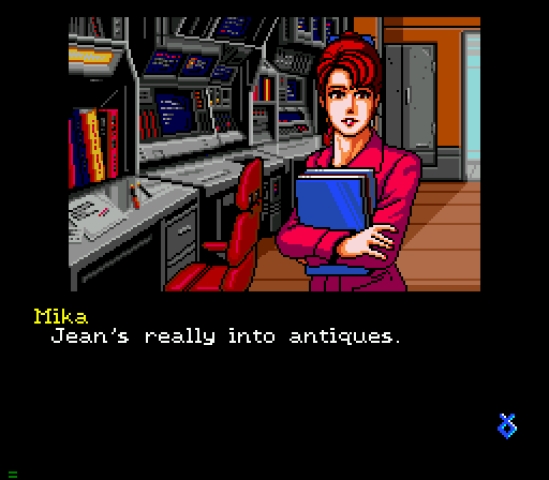 LOOK > FAR DESK
l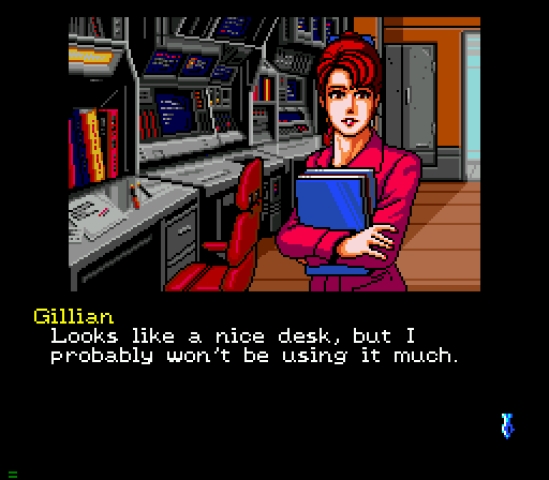 LOOK > AREA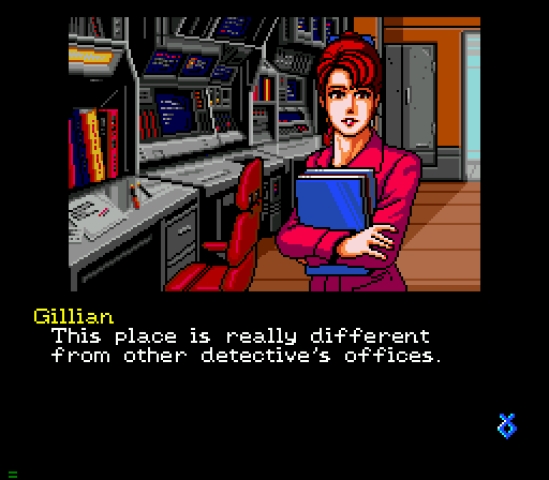 And so ends this area.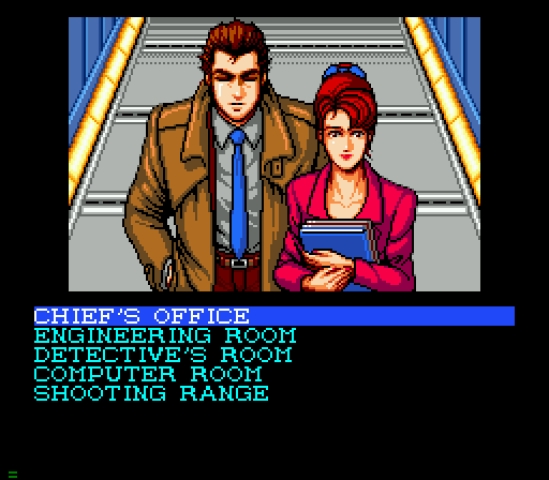 Sigh... off to the computer room...