Introduction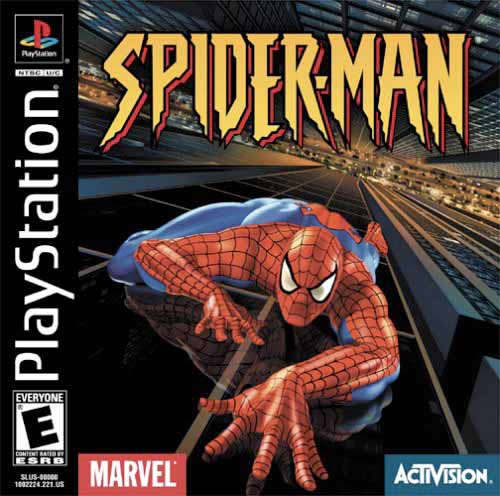 Spider-Man was released in the year 2000 for both the Playstation and the N64. Developed by Neversoft, the game is a well received beat 'em up that later went on to have a sequel. The game was ported a year later to the PC and Dreamcast. The game also has a 2D counterpart on the Gameboy Color.
General Ironicus and myself are playing the N64 version. There are a few differences between the N64 and Playstation versions. The full-motion cutscenes used in the PSX version were removed from the N64 version and replaced with slide shows, as it could not be fit on the small cartridge. Since the cutscenes are so awesome/hilarious/awkward, this LP will use these cutscenes.
The biggest difference between the two versions is a thing called "What If? mode". What If? mode is based on the Marvel comic series of the same name that looked at alternate takes of events in the Marvel Universe. This mode has the same story as normal mode, but has subtle differences throughout the game. Some changes include dialogue between characters, other Marvel character cameos, a new level, cheat codes scattered throughout the levels, and different pictures and props.
Depending on how things go, we may do a What If? run after beating the game.
Videos
Spider-Man #1: HEY BLACK CAT
C&I
Spider-Man #2: JAMESOOOON
C&I
Spider-Man #3: Pork n' Donuts
C&I
Spider-Man #4: WE CAN'T BEAT THE SUBWAY
C&I
Spider-Man #5: MY WEAKNESS IS WATER AND FORGETTING
C&I
Spider-Man #6: Backtracking and SEWERS
C&I
Spider-Man #7: The Innernette
C&I
Spider-Man #8: Uuuggggh
C&I
Spider-Man #9: Ass = Toffee
C&I
Spider-Man #10: FOG
C&I
Spider-Man #11: Ry H-Ming C. Poon
C&I
Spider-Man #12: Starring BRUCE WILLIS
C&I
Spider-Man #13: What If? Part 1
C&I
Spider-Man #14: SO MANY THE MATRIX REFERENCES
C&I
Gamevee mirrors usually come up an hour or so after Viddler mirrors are posted.
Updates should be fairly regular, but every once in a while there may be a few gaps in between videos just because of work/college/etc.