Introduction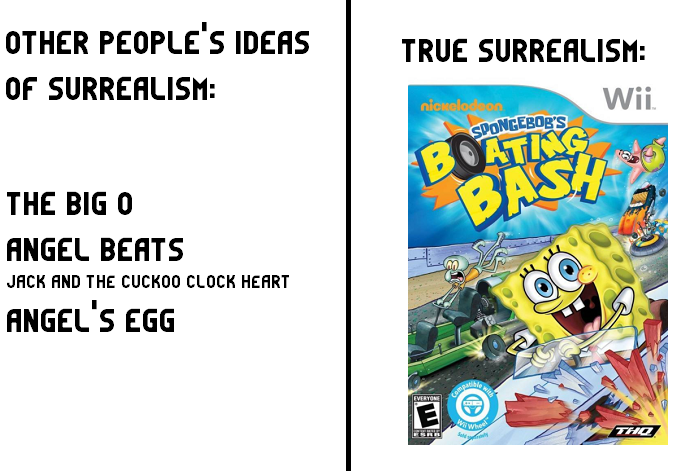 Let's Play "Spongebob's Boating Bash"
Spongebob's Boating Bash is a budget vehicular combat videogame centered around Spongebob and his woes as he attempts to obtain his driver's license. I've been told it's comparable to the likes of Test Drive: Eve of Destruction, but I haven't played that myself. What I
do
know, though, is that even though Boating Bash claims to be a party game, it has a story mode, and that's what we're looking at here.
About the Let's Play
I'll be joined by a co-commentator this time: a dear friend named Powerdork. I will be subjecting Powerdork to ceaseless prodding and questions along our journey. The only thing I ask is that everyone avoid gameplay and story spoilers where possible.
Videos