Part 43: Season 6. Rolling Thunder - A Classic Vespa (A-4B)
Season 6. Rolling Thunder - A Classic Vespa (A-4B)

We go back to the grim days of narrow rear aspect missiles and unguided bombs, but we miss out on 1965, because the A-4B is late to the party.
Our pilot is Wilbur "A Great Santini" Meechum, because The Great Santini was flying an F-4, and, most importantly, because "The Great Santini" is a letter too long for the game's callsign field. The Great Santini was also the murderer in one of the classic episodes of Columbo.
S06E01: 1966 (Turning With the Best)
1966.04.01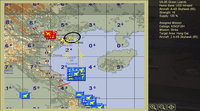 Another day, another warehouse. They should, probably, stop storing their warez in the open


The loadout screen offers many fun opportunities, although most of them are not immediately obvious.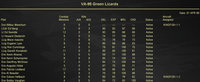 The roster includes a possible relative of our Crusader pilot. Also, nobody trusts Ed.
The mission video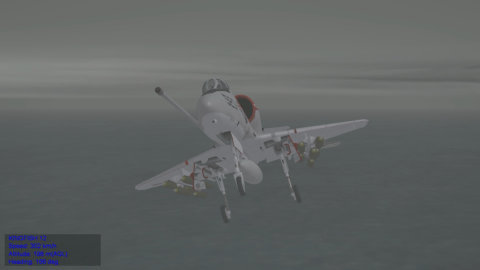 In which we reach the heights of accuracy

Still had a quarter of ammo to spare

The two hits with bombs? The first one did not hit anything, but the second one somehow got credited with hitting a warehouse twice.
After watching, can anyone come up with a sane explanation, how the damage sustained by the MiG could've been caused by one hit?