Part 41: This Far, No Further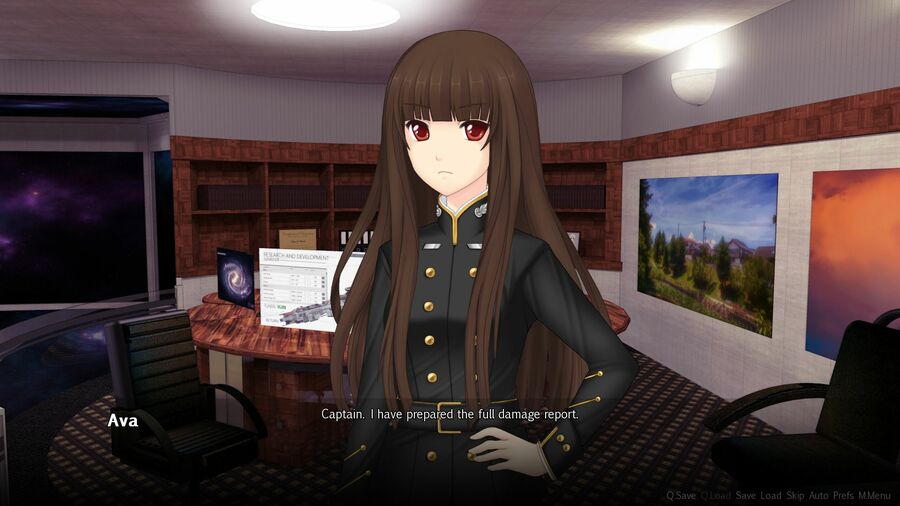 Let me see. Don't mind the mess.

...

Push all our repair drones to their limit. I want the crew working around the clock. Get this ship operational again. Once the Alliance fleet gets here, we'll hit the
Legion
with everything we have. We're going to end it this time. Once and for all.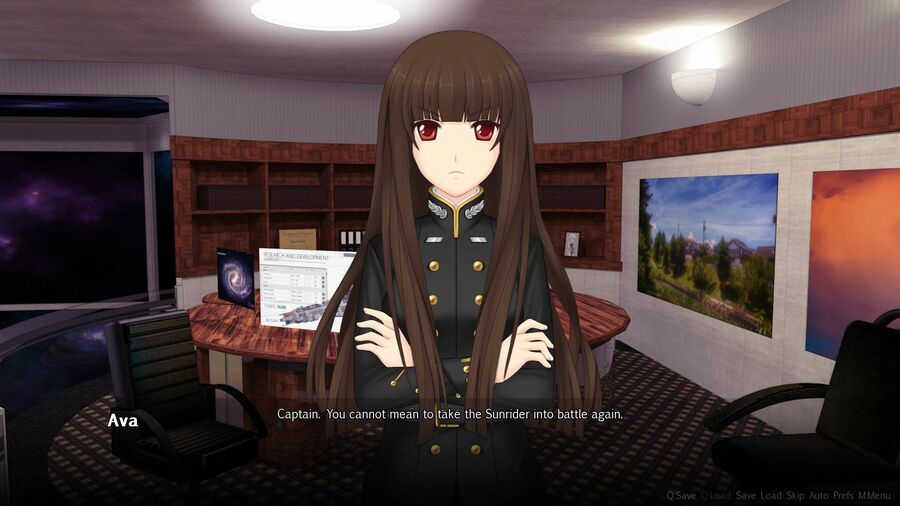 This ship is no condition to fight. We can sit this one out. Let the Alliance handle it.

No. We destroy that ship.

Captain.

That is a direct order, commander. We. Destroy. That. Ship. I want it done.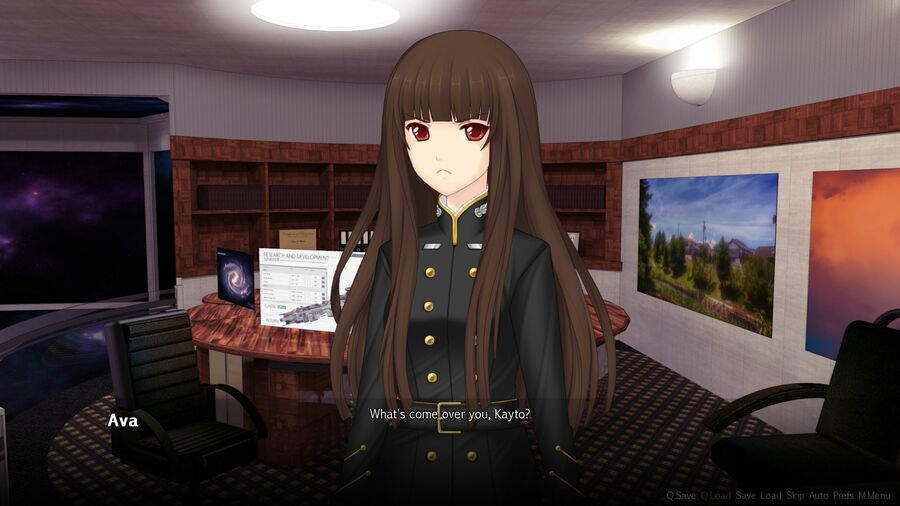 This isn't like you.

… Every time. When it destroyed Cera City, we retreated. When it appeared at Ryuvia Prime, we retreated. When it appeared at Far Port, we let it go. I ... have had it. We will not retreat one more time! That ship ... killed millions of our people! Destroyed our entire fleet! Destroyed our world! NO MORE. Even if it costs our lives, we WILL destroy it! It has taken everything from me! And I will not let it take any more!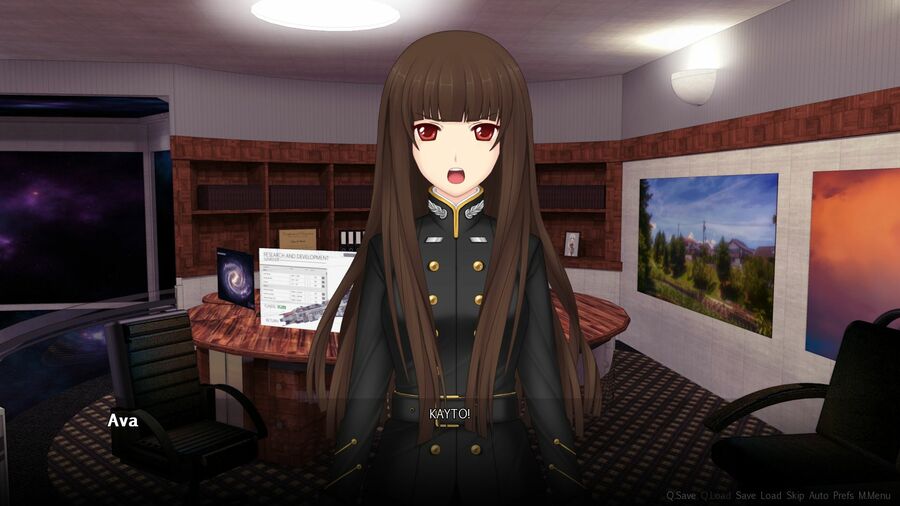 ...

...

... I'm sorry. I was wrong. It hasn't taken everything.

...

Because ... I still have you … Don't I?

...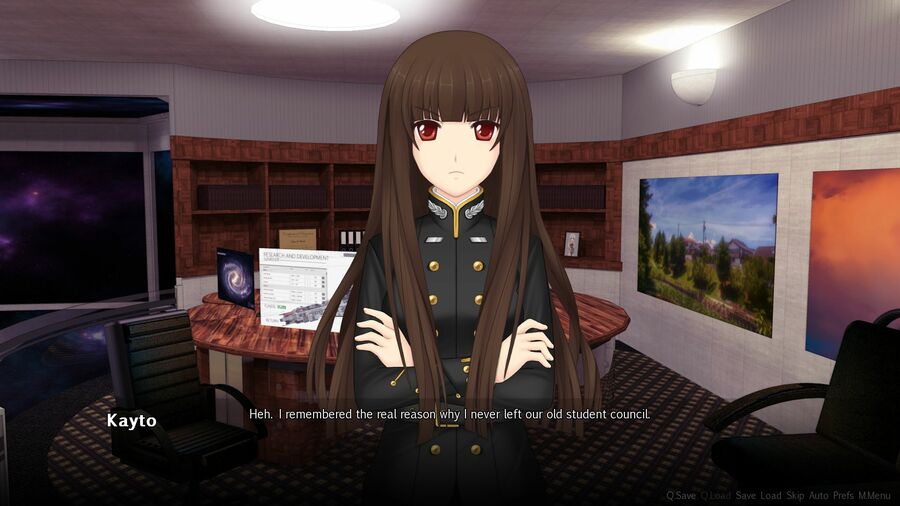 It wasn't because of something stupid like wanting to help the student body or to get better uniforms. It was ... because I couldn't stand the thought of being away from you.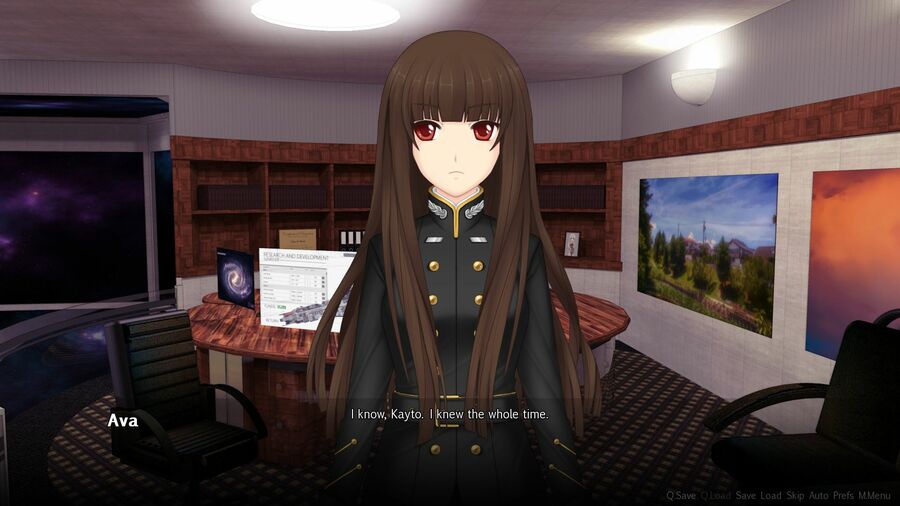 And here we are again. Side by side. Once again fighting a hopeless cause. You are the only family I have left.

Stop it. You're the captain of this ship! You can't afford to let your emotions control you! We have a duty! The preservation of this ship!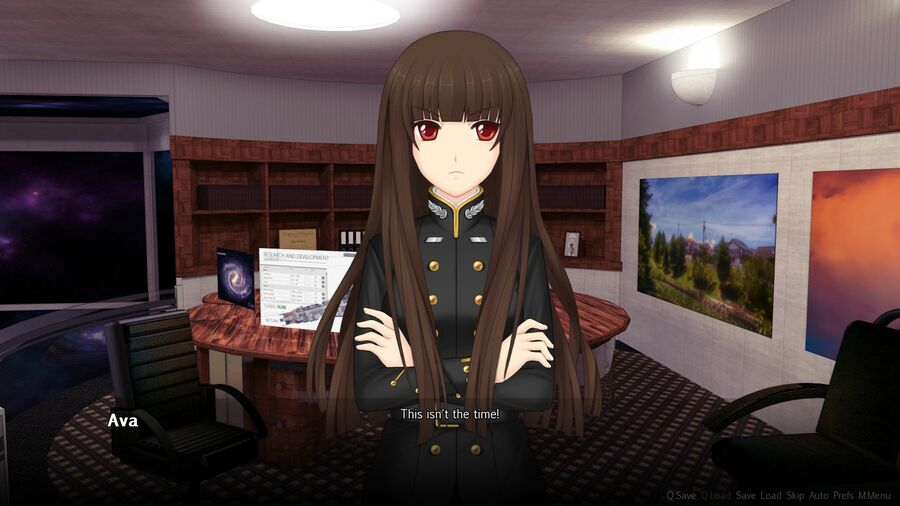 That night, right before graduation ...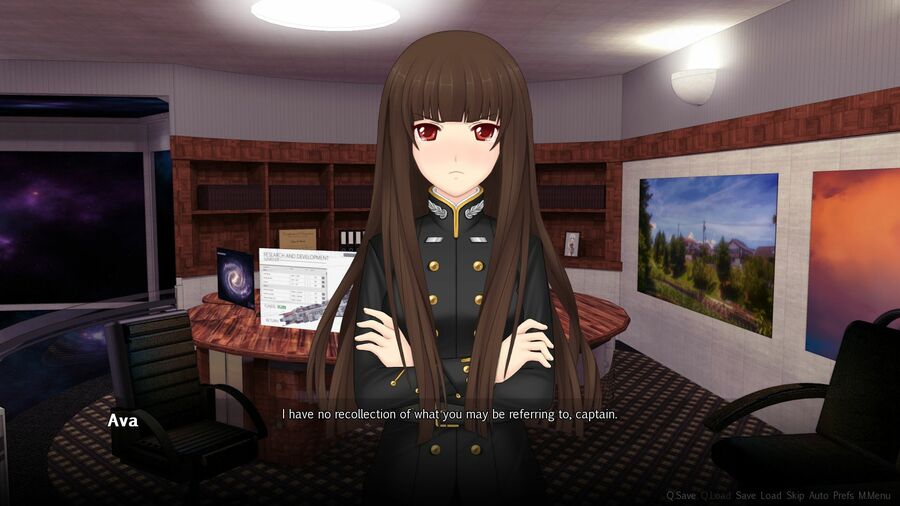 … I see.

...

Very well, commander. Ready the battle plan. We strike the
Legion
as soon as we are combat ready.

Kay …

...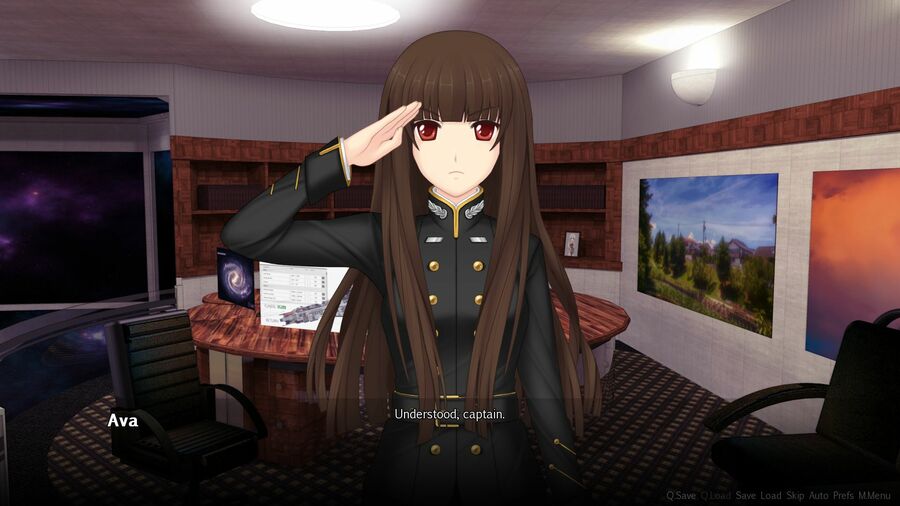 Later ...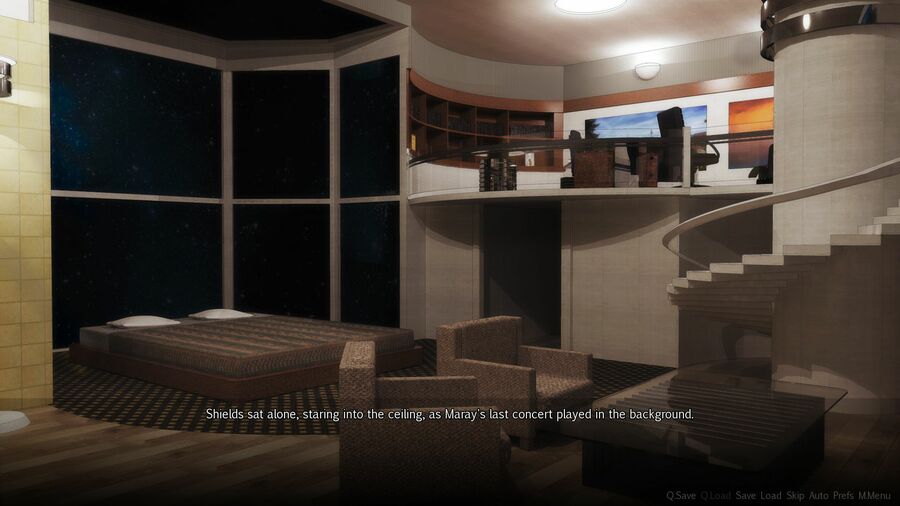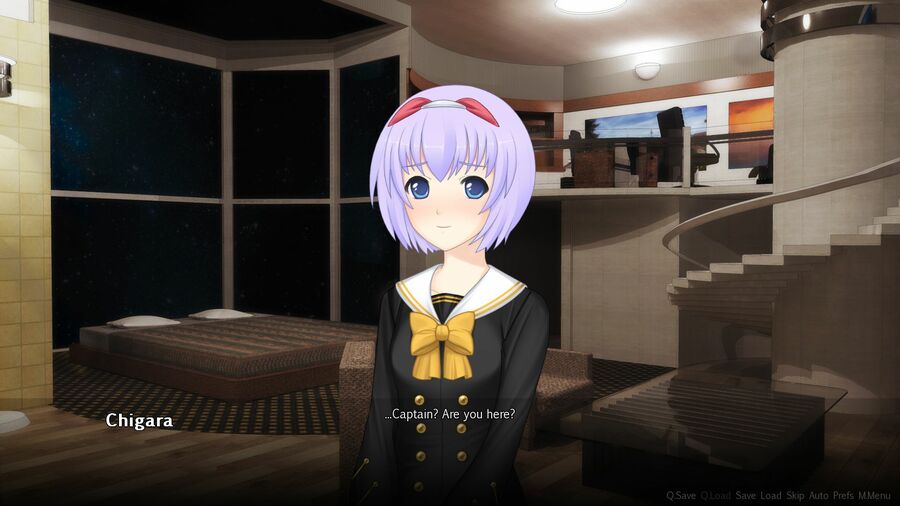 ...

Are ... you all right?

Yeah. Come on in. I'm sorry about the mess. Let me get the tea set …


Captain?

… It's gone. Completely smashed.

...

No.... ! NO!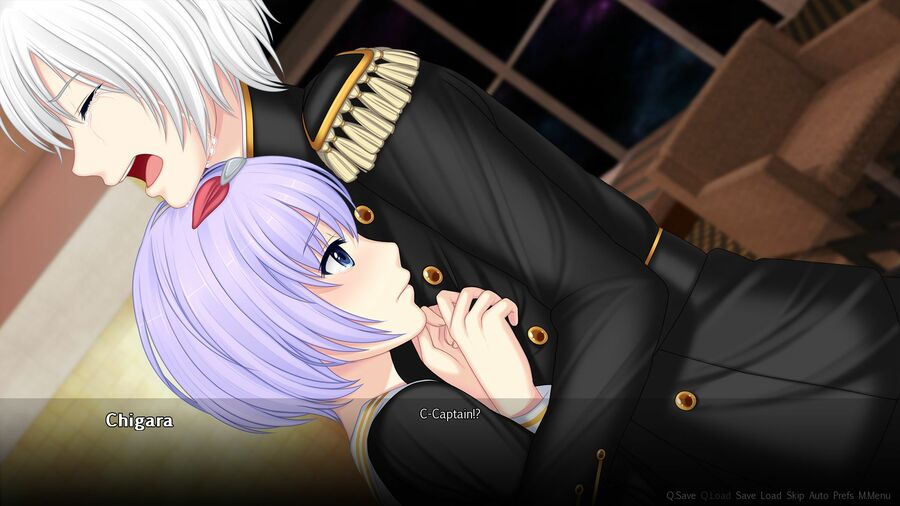 It's taken everything! Absolutely everything!

Shhh … It's all right, captain. I'm here ...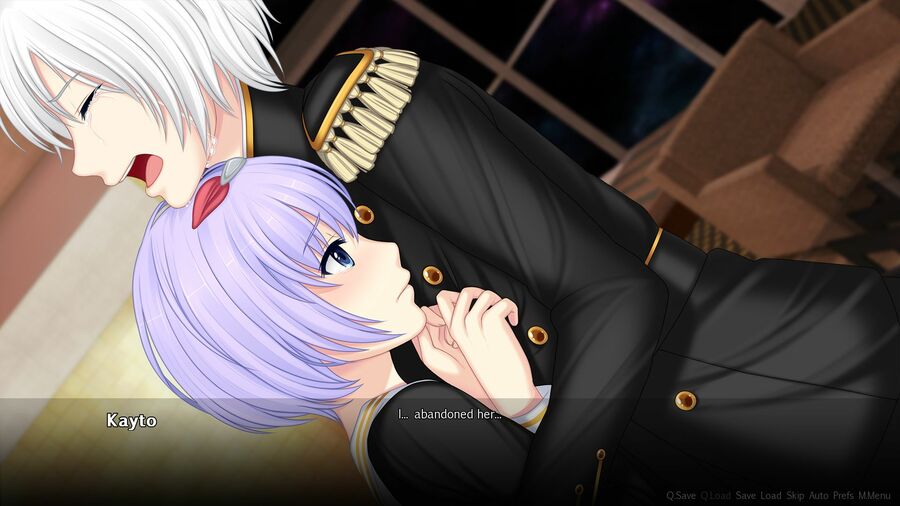 I saw it kill her right in front of me ... And I ran! It's my fault ... I failed her!

Shhh … You saved everyone onboard this ship. It was the best order you could have given. The only order.

Now ... I have nothing left … No home to return to ... No family left … Everywhere I've ever been … turned to ash ...

You have me, captain. You have your ship. Your crew. We're your family.

...

Is … is this the first time you've cried since your sister died?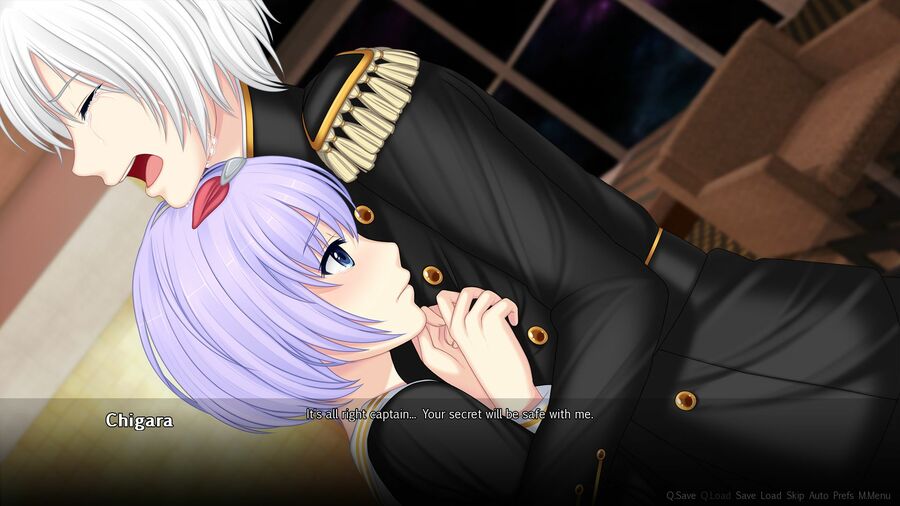 Chigara ...

I know I'll never be able to replace everything you lost … But ... I'll always be here for you. It's a promise.
Next Time: Season Finale! Episode 12: The Mask of Arcadius