Introduction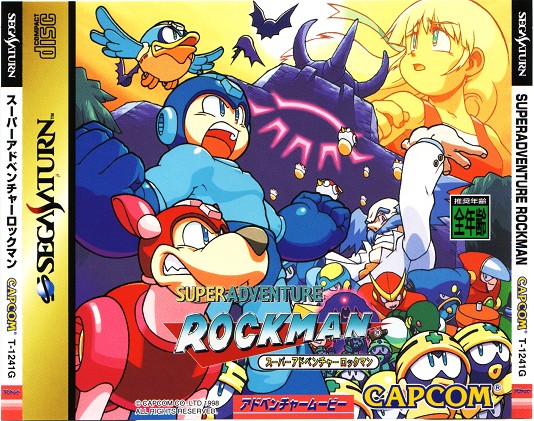 Welcome to Super Adventure Rockman, an obscure Japanese-only Saturn and PSX Megaman FMV game. Some of you may be asking why the fuck am I LPing two Megaman games in a row, and the answer is simple. This isn't a Megaman game.
While the characters are taken from the Megaman universe, the game alternates between animated cutscenes, making decisions from a list of text options, and fighting in a first-person shooter mode. It takes place between Megamans 5 and 6, and while it is decently enjoyable to watch, it isn't all that fun to play for various reasons. Cutscenes are unskippable, making it impossible to see all of the paths without dealing with a half hour of video multiple times, and the entire game takes place in this screen: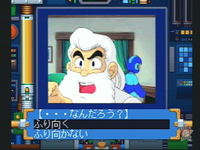 Quite a small screen for most of the video to be played through. I will be editing out all of the edges for the videos, only leaving them in when they are necessary: the decisions and the battles.
The game features all the Robot Masters from MMs 1-3, with the Robot Masters from 1 being reprogrammed yet again, and this time help Mega out. The others are fought throughout the game. The story is simply that Dr. Wily has uncovered an ancient alien supercomputer hidden in the ruins of the Amazon, which he uses to revive his various Robot Masters from Mega Man 2 and 3. The ruins are also somehow capable of ceasing almost all the machinery and electricity in the world, also causing deleterious effects on robots. Roll is quickly affected (because she's a girl, I kid you not), so Dr. Light immunizes Mega Man and his brothers, and sends them to stop Dr. Wily before it's too late.
I have received more than a few questions as to where this falls in the timeline (yes, there is one) so I will throw the timeline from my normal Megaman OPs here:
ca. 19,750 BC: Ra Moon comes to Earth.
ca. 19,701 BC: Ra Moon is sealed away.
ca. 4,000 BC: Sunstar is sealed away, the Intergalactic Police Force is formed.
1958: Thomas Light and Albert Wily are born.
ca. 1970: Mikhail Cossack is born.
1986: Light and Wily receive PhDs in Electrical Engineering.
ca. 1995: Light and Wily found Light Labs.
1998: Cossack recieves his PhD from Vruer University.
2000s: Light Labs begin mass production of the mettool construction robots and Sniper Joe police units.
ca. 2002: Kalinka Cossack is born.
2005: Proto Man is created, sense of independence causes him to go AWOL.
2006: Rock and Roll are created as a pair to overcome Protoman's shortcomings. They then continue to create the Industrial Series: Cut, Guts, Ice, Bomb, Fire, and Elec Man.
2007: Light receives the Nobel Prize for physics and the LIT Manual Design Contest, which his partner Wily receives runner-up status in.
December, 2008: Wily reprograms the industrial series. There are split thoughts on why Rock and Roll were spared. Some believe Wily left them because they were simply a lab assistant and housekeeper, others think they resisted the reprogramming. The events of Mega Man take place.
2009: Six months after his defeat, Wily builds eight new robots entirely of his original design. The events of Mega Man 2 take place.
2009: Wily revives eight of his robot masters and puts them under the command of a brand new Rockman Killer, Enker. The events of Mega Man: Dr. Wily's Revenge take place.
2010: Wily returns to Light Labs and works with Light to create Gamma, a giant peacekeeping robot. Mega Man is called to retrieve power crystals on mining worlds guarded by robots, and after doing so it is revealed that Wily was controlling the robots all along. The events of Mega Man 3 take place.
Wily breaks into the Chronos Institute and steals the Time Skimmer, traveling 37 years into the future. He designs a robot using the future technology, but eventually abandons him. He instead captures Mega Man and reprograms him into Quint, bringing him back in time to head another revived 8 robot masters. The events of Mega Man II take place.
2011: Wily makes a bid to control the world's oceans with yet another 8 revived robot masters under the direction of a new Rockman Killer, Punk. The events of Mega Man III take place.
2011: Another army of revived robot masters under the direction of yet another Rockman Killer known as Ballade surfaces. The events of Mega Man IV take place.
2011: A powerful energy signal is detected in the Amazon, and Wily goes to investigate. He finds the ruined temple where Ra Moon was sealed. The events of Super Adventure Rockman take place.
2011: 3 months later a mysterious band of robots known as the Star Droids come to dominate Earth. The Super Mega Buster is ineffective, and so Mega Man gets the Mega Arm upgrade. After defeating the Star Droids, he finds that the were created by Wily, but the technology was based on the lost sealed robot SunStar. When SunStar awoke, he attacked Wily, then Mega Man. The events of Mega Man V take place.
So yeah. A lot of shit happens in 2011.
The game also features episodic gameplay ala the .hack series, though all three episodes are included in the game. It is quite possible to start with Episode 3, however doing so would start you without any of the weapons from episodes 1 and 2, making it extremely difficult.
As this game is entirely in Japanese, I will be translating the entire game myself, using subtitles during the numerous cutscenes and talking over the decisions and battles. As such, updates will probably come twice a week. I will also be using the Japanese names, so Megaman will be Rockman (Dr. Light often refers to him as Rock) and Proto Man will be Blues. No other changes really exist. This is my first major translation job, so if there are any glaring errors, feel free to point them out. Also, 13/f/cali may appear with...an alternate storyline. When he does I will add them to the OP.
Without further ado, onto the videos! The videos will be hosted on both Gamevee and Grimfiend. I recommend checking them out on Grimfiend since it uses the actual source file without conversion, though I know it doesn't like to load properly for some people.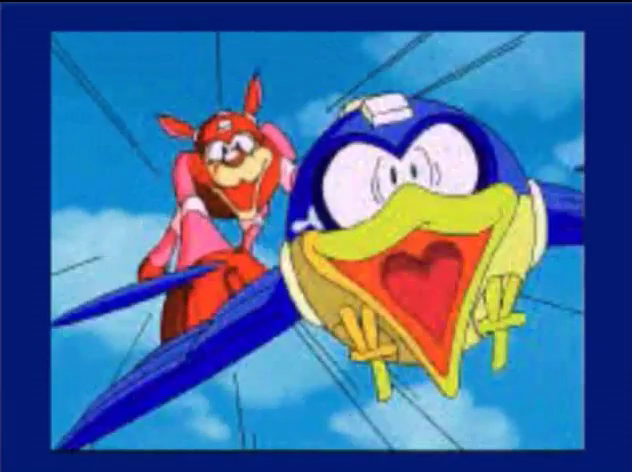 Chapter 1: That's one random temple.
Grimfiend
Viddler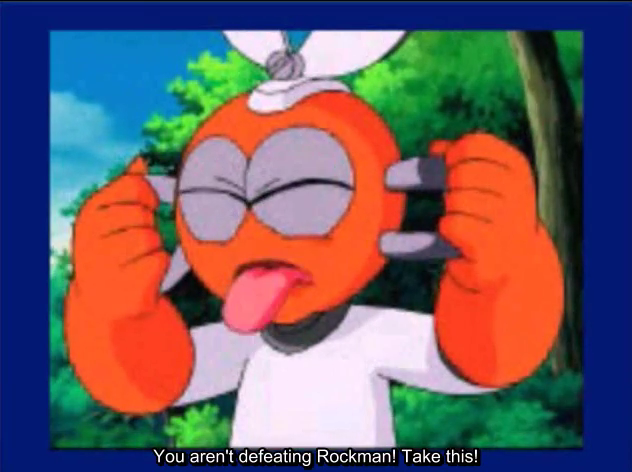 Chapter 2: Sticking a tongue out at metal.
Grimfiend
Viddler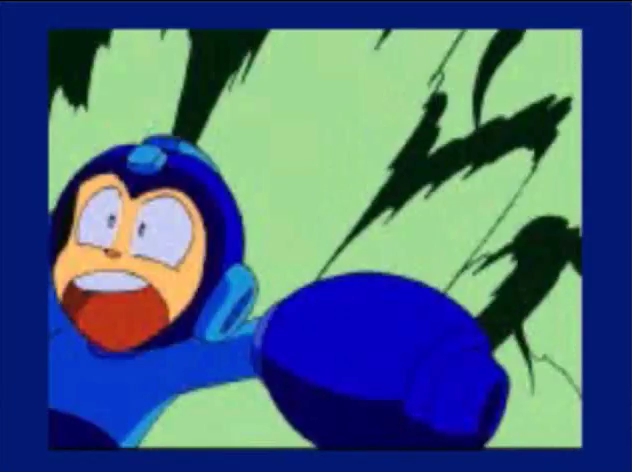 Chapter 3: Water beats fire, fire beats....flash?
Grimfiend
Viddler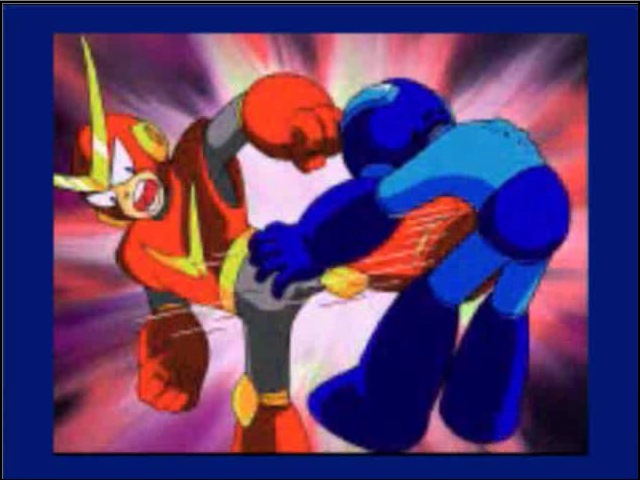 Chapter 4: The end. Of Episode 1.
Grimfiend
Viddler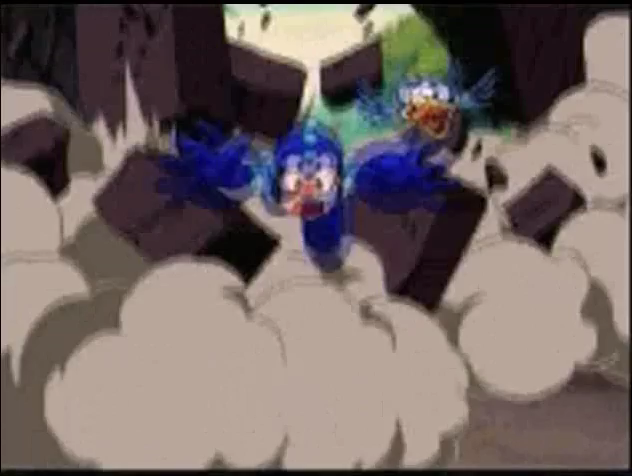 Chapter 5: Finally, Blues and Rock together.
Grimfiend
Viddler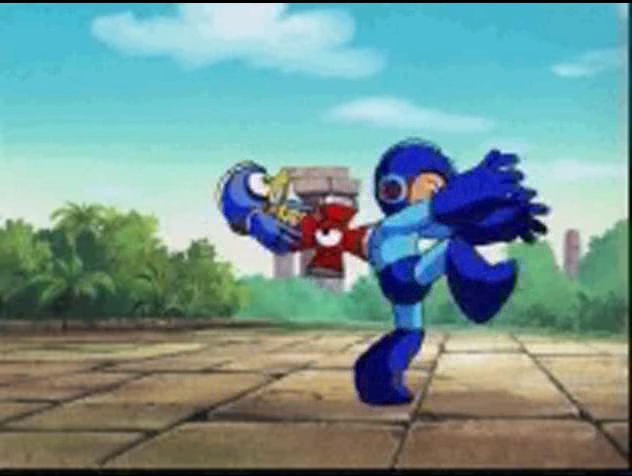 Chapter 6: March of the Suzy's.
Grimfiend
Viddler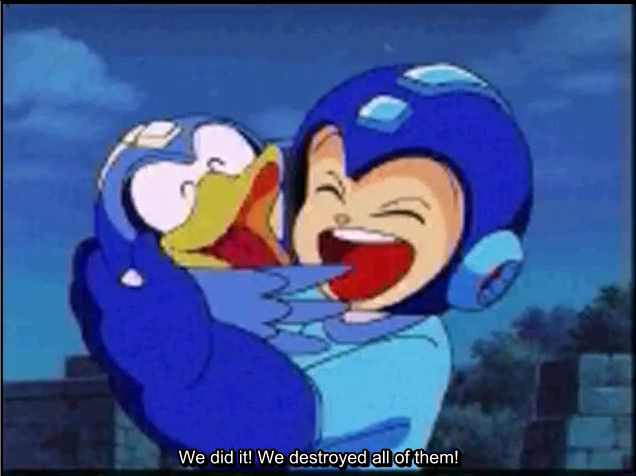 Chapter 7: Exploding snakes
Grimfiend
Viddler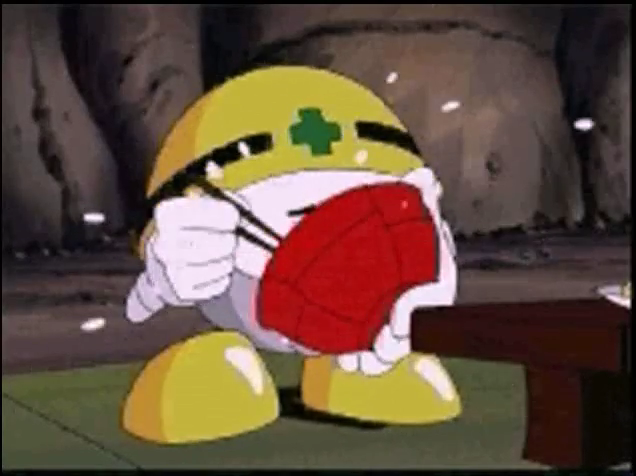 Chapter 8: The End. Of Episode 2.
Grimfiend
Viddler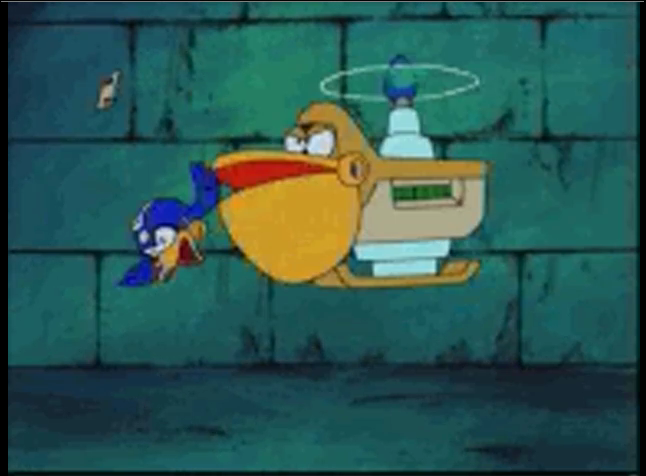 Chapter 9: Crushing Some Magnets.
Grimfiend
Viddler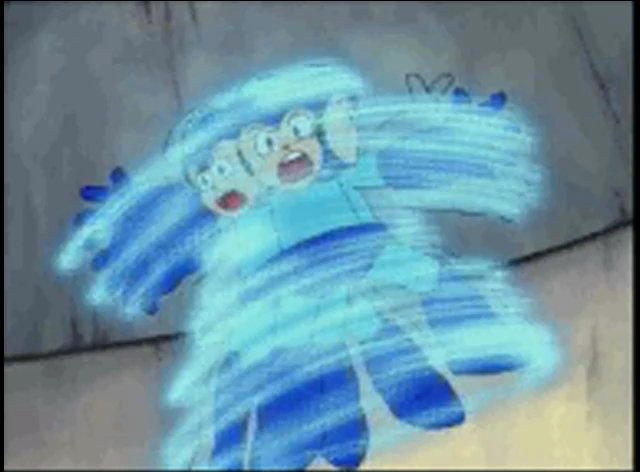 Chapter 10: Too bad he doesn't have thunder hammers.
Grimfiend
Viddler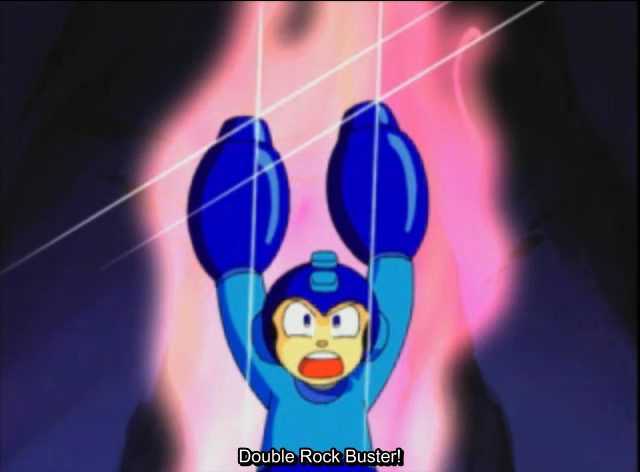 Chapter 11: The End. Of Super Adventure Rockman.
Grimfiend
Viddler