Introduction
Someone, please, just shoot me
.
Welcome, my friends, to the Demo World. We took Mario World, and we fucked it up a little bit.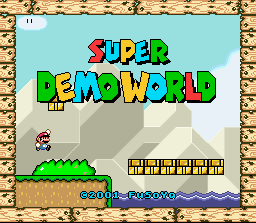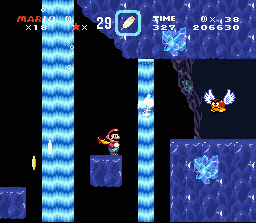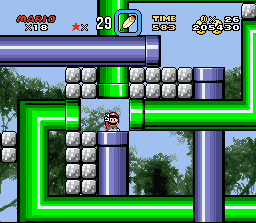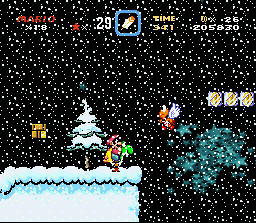 Okay, alot.
This is a full conversion romhack by a guy named FuSoYa that takes Super Mario World, redoes EVERYTHING about it, adds a couple new things to the world, and creates 100+ new levels of exciting, and occasionally mind-blisteringly difficult perportions.
My name is Vegastar, and I hate myself.
Without further ado, here is the first video:
Videos
| | |
| --- | --- |
| The Beginning | Google |
| Secret Level/video test | Google |
| Star Road/First Castle: | Google |
| Trainwreck: The First Castle finished, plus the joys of World 2 | Google |
| The end of World 2, and a bit of sinking in the Ocean | Google |
| World Three - Up to the castle | Google |
| Zomodok Vs. Vegastar - World Three Castle | Google |
| Here is coolswa and I doing a little bit of the crystal world | Google |
| and here is Zomodok and I beating the rest of the crystal world | Google |
| Cromlech and I fail at the Sky World for a while. | Google |
| West Ham Sandwich and I get to work and finish the Sky World | Google |
| What the HELL did Zomodok and I do? | Google |
| This took TWO FUCKING HOURS to make | Google |
| By popular demand: The Igloo | Google |
| Pipe World, Part 1 | Google |
| Fuck Pipe World, Still | Google |
| Cleaning the Pipes | Google |
| Bowsah's World | Google |
| Ding-dong, the King is Dead | Google |
| Grab the cars, it's chase time! | Google |
| Bowser's Castle Outtakes | Google |
| I hate this video, it sucks, don't watch it, please. It's the biggest Train Wreck in the thread. | Google |
| Star Road | Google |
| Welcome to Big Boo's World | Google |
| I'm a clever little fucker | Google |
| Pre-tower Fuckery | Google |
| TOWER! YAY! | Google |
| The End. Boooo! | Google |