Introduction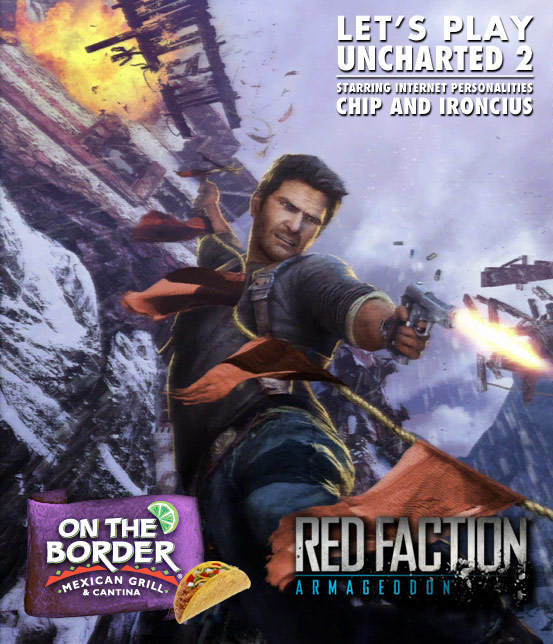 The "Drake is a monster/it's just a videogame" argument has been done to death, both in this thread and others. If the thread explodes into another one of these arguments, the thread will be closed.

It has come to our attention that our gracious video host, blip.tv, has updated the look of their site. This includes new channel pages for those accounts that blip deems to be representative of their site. They even have a gaming section! But upon further inspection, it appears that blip has not deemed us worthy enough to receive the fabled fancy show page.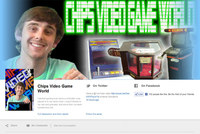 Chip's Videogame World?! That's not me!
So after discussing it with Ironicus, we've become determined to get this fancy show page. To do this we have to become more like our competition. In this let's play we'll be testing out many new
ways to appeal to people that are bad with money
features to be more like Chip's Videogame World, Minecraft Chick, and Facebook Game Info. Expect
selling our souls to the devil
dynamic video ad placement and informative pop-ups in order to make our let's plays more accessible to
people that don't give a shit about videogames
new viewers.
After a good night of scrounging filters in jewelry stores for gold dust, I decided on what our new LP should be! Uncharted 2 is pretty similar to the first Uncharted in just about every way, except this game is better in just about every way imaginable. Levels are more varied and interesting and Drake's lust for spilled mercenary blood is ten times what it was in the first Uncharted. This game yet again follows the lovable, yet terrifying, monster known as Nathan Drake. He's out to get all of the treasure and snap all of the necks in front of the treasure.
While Uncharted 2 does not require any knowledge of what happened in the first game, it does have some recurring characters and references. You can check out our LP of the first Uncharted
here
or
here.
You might want to at least watch a video or two just to know who Sully is, because we're gonna start making jokes about him before he even appears on screen: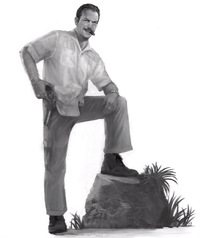 DUAL COMMENTARY

As always, our videos come with dual-commentary that lets you listen to our commentary during cutscenes. To do this, just download the video and play it in something like Media Player Classic or VLC. Make sure to switch the audio track!
Uncharted 1 LP
Concept Art
Videos
Multiplayer
Cabela's Dangerous Hunts 2011