Introduction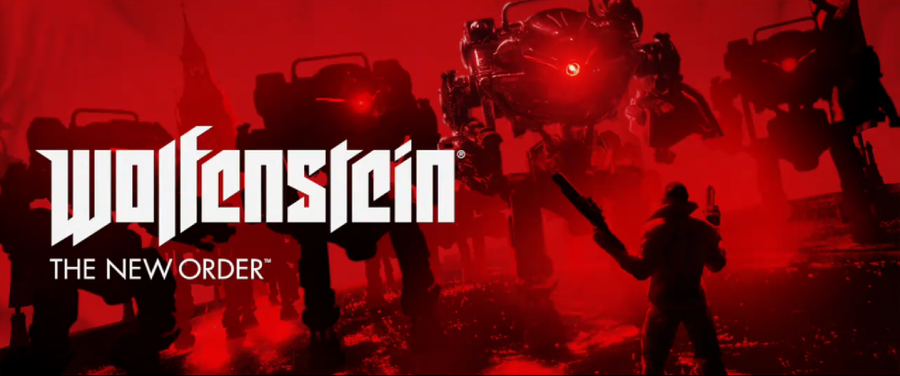 YouTube Playlist
The Game
Wolfenstein: The New Order
(or just plain New Order as I keep calling it) is a 2014 release published by Bethesda and developed by MachineGames, making it their first title. The founding members of the studio had worked at Starbreeze on games like
Chronicles of Riddick: Escape from Butcher Bay
and
The Darkness
before starting up their own development house and recruiting from the pool of game development talent in their home country of Sweden. After forming in 2009 MachineGames started sending out concepts and ideas to publishers for their first project. Despite declining one of their previous ideas, Bethesda encouraged the team to put a pitch together for one of the franchises parent company ZeniMax had purchased by buying id. This pitch went over so well that after id agreed on the concept presented ZeniMax also bought MachineGames.
If you played either Return to Castle Wolfenstein (
LP'd by kefkafloyd in 2011
) or 2009's Wolfenstein (
LP'd by Your Evil Twin in 2013
) you may be a step ahead of most people in terms of story, but only slightly. General Wilhelm Strauss, AKA Deathshead, a major antagonist from both of those games returns in the same role this outing as a technology focused arch-villain; a contrast to the majority of enemies in the previous games that were focused on the Paranormal and Supernatural. Because series protagonist BJ Blazkowicz more or less killed all of the Nazi's supernatural experts Deathshead has had even more opportunity to push his technology and science driven brand of evil craziness. Instead of facing down ancient reanimated warriors you are tasked with killing giant robots and Space Marine looking super soldiers. I think this was a good move not only because it pulls things slightly back towards reality (as much as an alternate timeline WWII game that sees you fighting against a walking mech in 1943 can be pulled towards reality) and doesn't require a bunch of explanations on how or why magic works in universe to make any sense of what's going on. Anyways, sufficiently advanced technology is like magic or something like that.
Gameplay itself is your basic shooter stuff: you aim down sights, shoot people, throw grenades, melee enemies and sneak around when necessary. The fun comes from just how good the combat feels and the way the game arranges set piece fights. On the surface the game is a balls to the wall action shooter that allows you to dual wield any weapon, awards you with dismemberment and gruesome kill animations and revels in throwing dozens of people in the path of a seemingly unstoppable killing machine. However, if you fall into the trap the game sets you will simply not survive. Go ahead and rush into every fight firing double fisted, you
will
die. Even if you plan things out you may not survive with more than minimal health in some areas. The same sort of logic applies to our hero, BJ Blazkowicz. On the surface he's your cliche huge strong soldier man and most characters treat him like he shares an IQ score with Forrest Gump on an off day. Below the stoic surface there's a roiling sea of grief, pain and doubt. This was actually part of the pitch MachineGames presented, they wanted to make BJ a real person instead of "A lump of meat with a gun" as he had been perceived in previous games.
Gameplay
Despite coming out in 2014 you don't have regenerating health, you don't have a two weapon limit, you don't have a real leveling system, you don't have invincible allies, you don't have multiplayer, you don't have a billion guns to choose from and you don't have long and boring gimmick levels. This game relies a ton on older shooters rather than the current crop of military FPS games. For example; you pick up health, armor and ammo from fallen enemies and from inside crates. You also have a map button with minimal HUD overlays guiding you. You also have stealth sections and mechanics without an instant game over for breaking stealth. If you lament the sea of samey military shooters on the market today New Order is probably exactly the game you wanted but never knew existed or had ignored. It plays more like Shadow Warrior than anything else. Unlike Shadow Warrior, though, the ability system here is pretty minimal: you perform certain actions (mostly killing Nazis in different ways) and earn new abilities. In a bit of a twist from modern convention these abilities aren't necessary to progress the game or beat progressively harder enemies. Instead they provide minor boosts or abilities. Being able to throw knives, for one is helpful, but not a requirement. Other boosts include giving you slightly large magazines for weapons, allowing more bullets to be carried, providing faster weapon switching and giving you some armor for killing enemies quickly. Nothing game breaking or anything like that, just modest boosts for doing side assignments.
Collectibles
The game presents something like 163 total items to pick up. This encompasses letters, Enigma Machine Codes, golden items, records and a series of journal entries. I've picked all of these up in a previous run so you won't see me running through stupid areas to try and find things throughout the LP. Instead I'll show the items I've found off every couple videos in a special video. There are also health and armor statues that give you boosts in those categories. Each Health Statue you find boosts your "starting" health by ten points, meaning you won't have to overcharge to get a higher total health and will instead be able to basically hoard health points once you pick up enough of them. Armor Statues work differently and instead boost the percentage of armor you get from the various armor pickups in the world. By halfway through the game if you are dedicated to picking up these statues you may end up getting double the normal amount of armor from any of the various armor pickups. Sadly, I find this less useful because you still max out armor at 100, so you may end up picking up pieces that will provide 200 armor at times.
The LP
I'm going to take us through the game once as a major playthrough and then come back and do a quick assembly of major differences that would appear if we made a different set of choices. The game sports two "timelines" though the thrust of the content is the exact same, some details are vastly different and these are what I want to showcase. Until then I'm going to try and do two videos a week with the occasional third video for collectible time. Some of these levels are incredibly long, taking up to an hour, so I'll be breaking them up like with the first level to make it so you don't have to commit an hour to watching someone else play a game.
Videos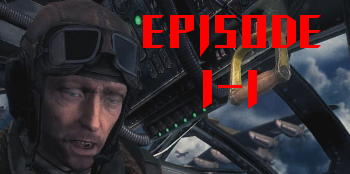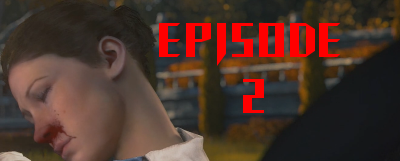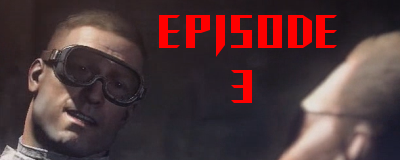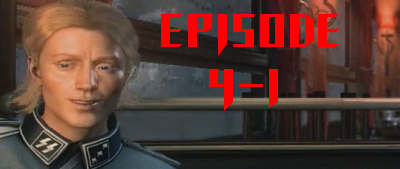 The collectible letters are here^^^

Ramona's Diary is here ^^^^^^^^
Kefkafloyd's Music Corner
PAnick Shows Off His Work
Art