Part 15
Friday March 17, 2084, 20:00
----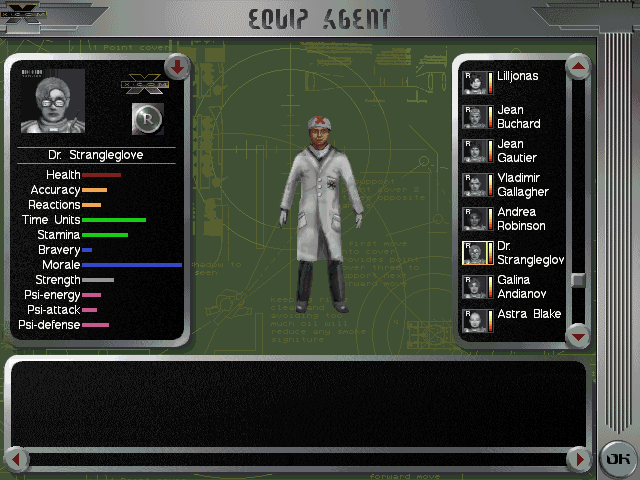 Dr. Strangleglove: Designing zat new laboratory is ausgezeichnet! Almost as gut as zee nanobrew bier! Vee drank many of those today, didn't vee?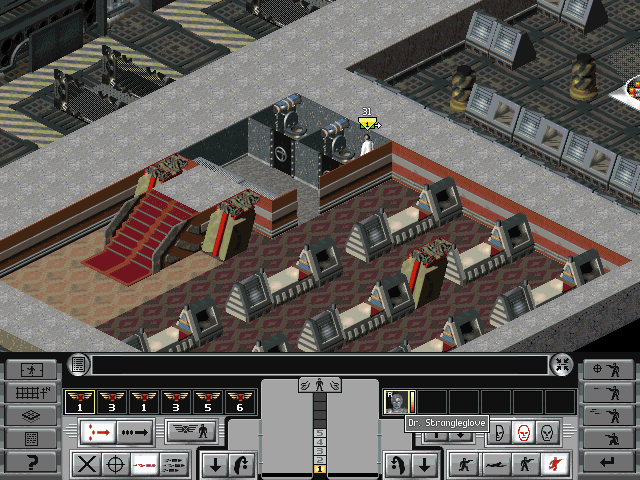 Dr. Strangleglove: Aaaaaahhhh...tinkle tinkle tinkle!

INTRUDER ALERT - ALL X-COM PERSONELL - EVACUATE THE BASE - THIS IS NOT A DRILL.

Dr. Strangleglove: Was ist das? Auslanders? Mein Gott!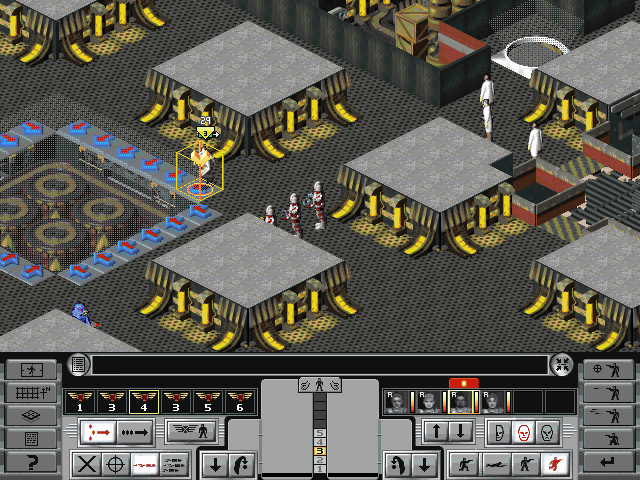 El Nato: Scientists! Evacuate out the grav lift! There are aliens inside the base!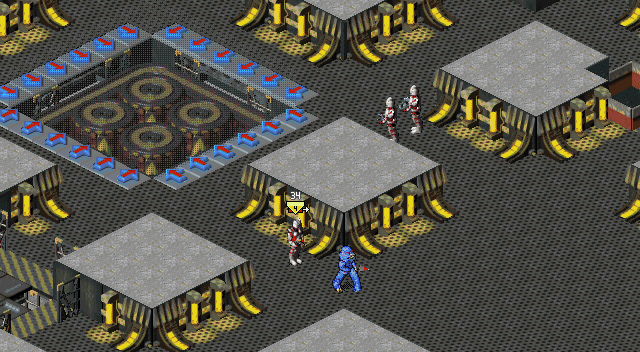 Xmas Future: Crap! We need backup! Are the rest of the guys back? There's only us six rookies in here!
Lilljonas: Then we'll have to take them out! 'Dini', you ready?
'Dini': I AM A LESS-THAN-LETHAL STUN GRAPPLING MACHINE.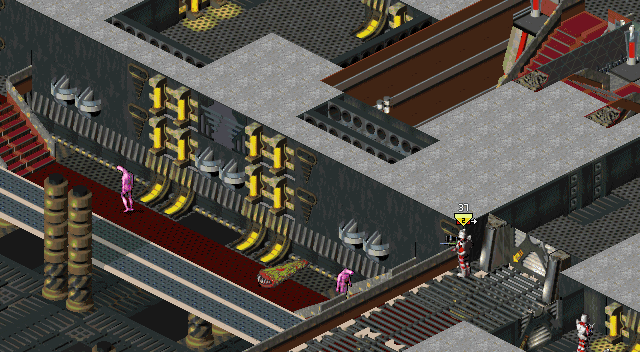 El Nato: Crap! They're coming in through the repair bay! Sir Nerone and Striker, get over here!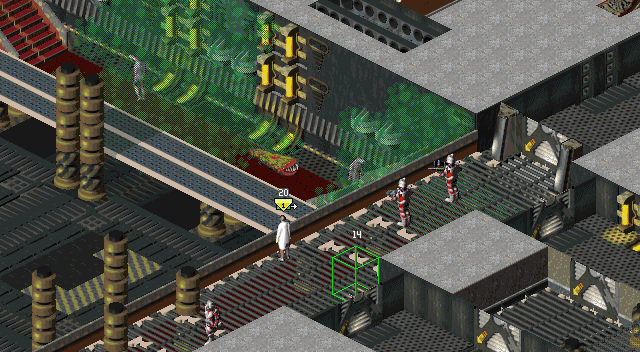 Dr. Strangleglove: Mein Gott im Himmel! Keep throwing zee stun grenades, vee can't damage zee base!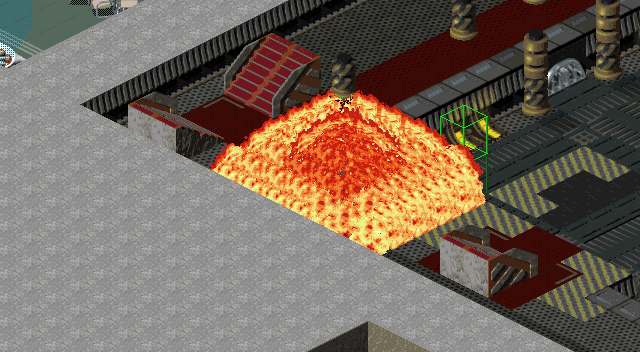 Dr. Strangleglove: NEIN!!!!! STRIKER!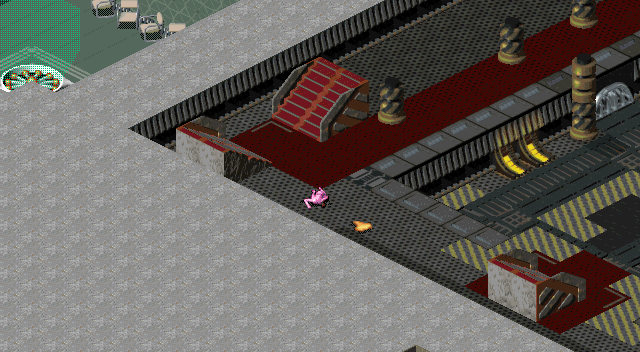 Striker: Hey, at least I got 'em.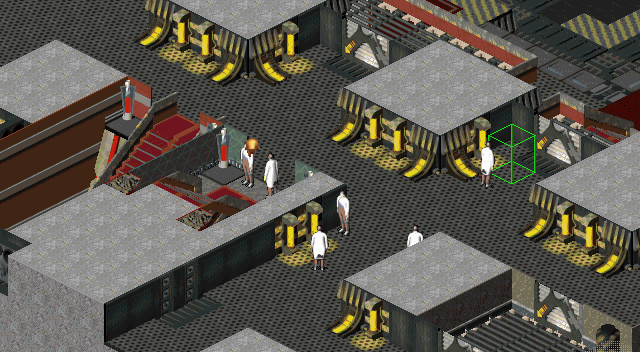 Scientist: OH SHI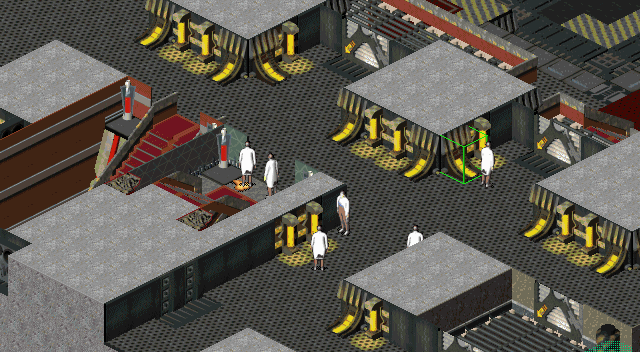 Scientist: ...I think I'm OK, arms moving, no desire to kill....Ha ha I'm alive!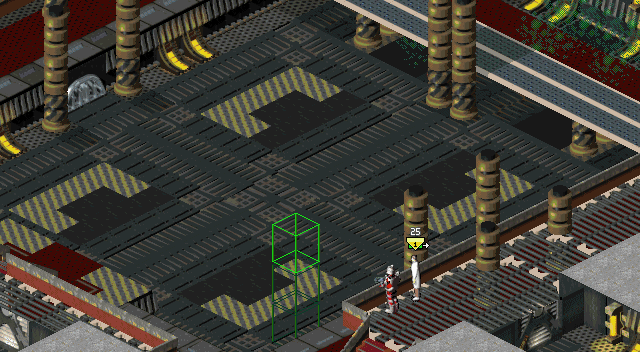 Dr. Strangleglove: Herr Nerone - kindly limit zee use of zee boom-boom cannon INZIDE ZEE BASE!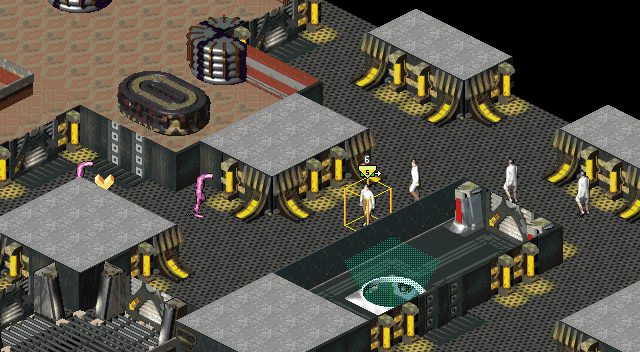 Scientist: AH! We need help over here!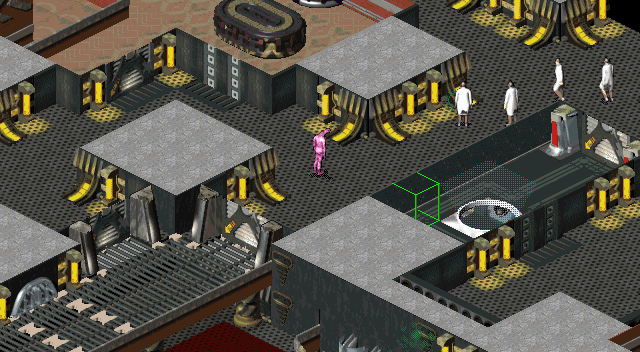 Scientist: Quick, hide behind the wall!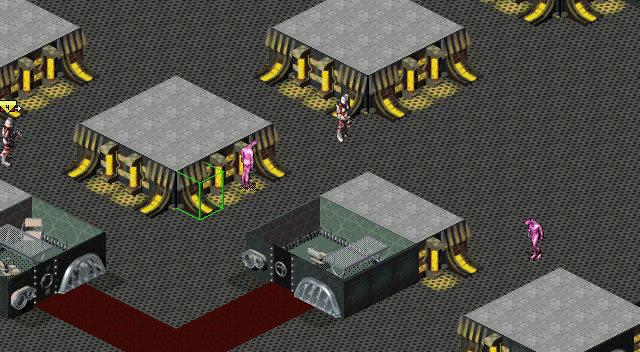 'Dini': I AM IN PERSUIT.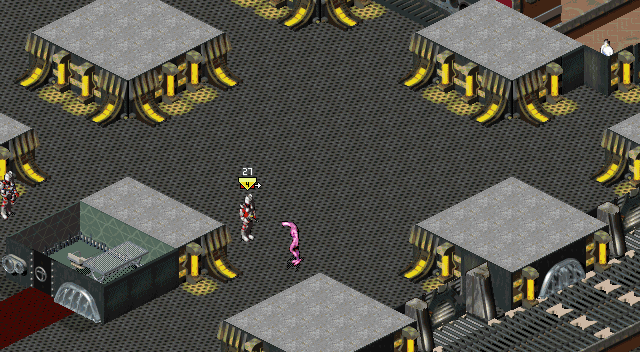 Xmas Future: I got this one!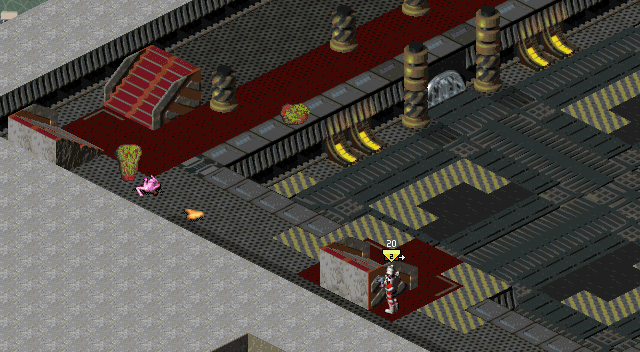 Sir Nerone: Two multiworms sighted. Taking cover.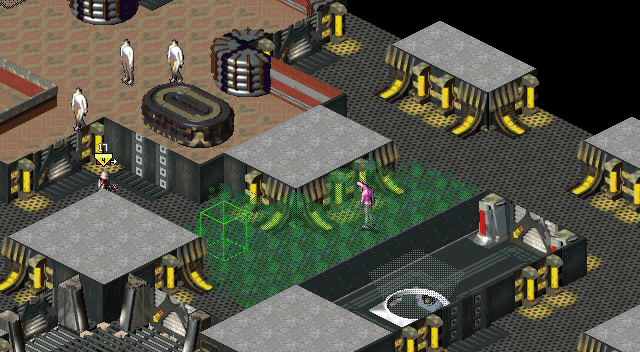 'Dini': TARGET NUETRALIZED.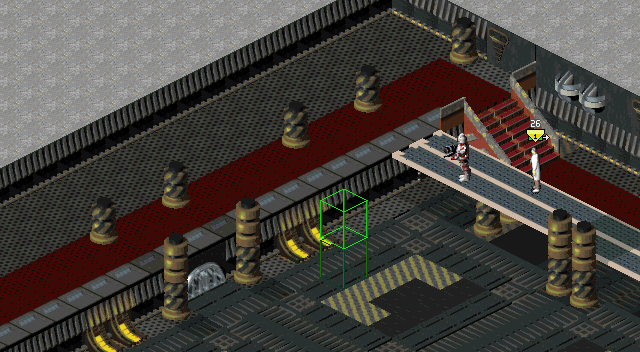 Dr. Strangleglove: El Nato, vee must destroy zee multiverms!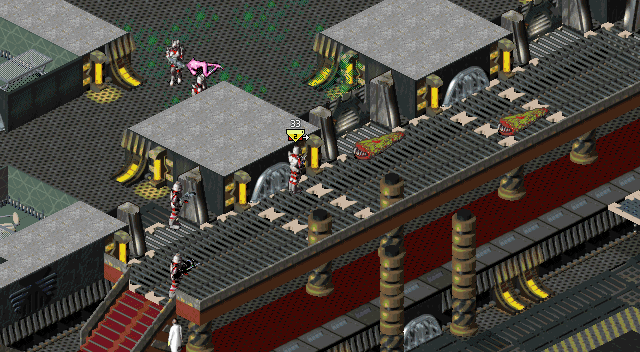 Striker: I'll stun this one!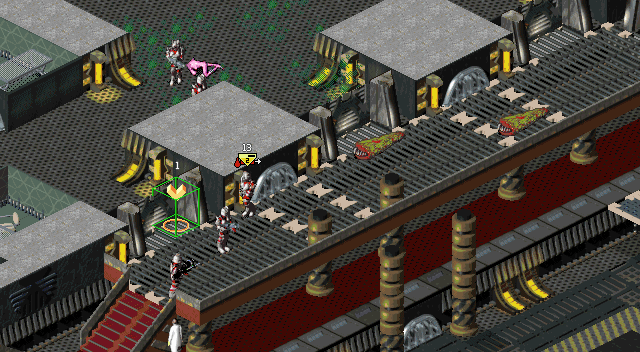 Striker: OW OW OW MY ARM! The thing just took off my arm! WHAAAAAAAH!!!!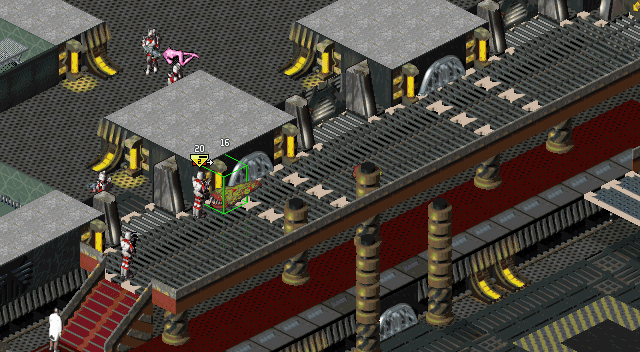 Striker: GIVE ME BACK MY ARM YOU OOZING PILE OF PUKE!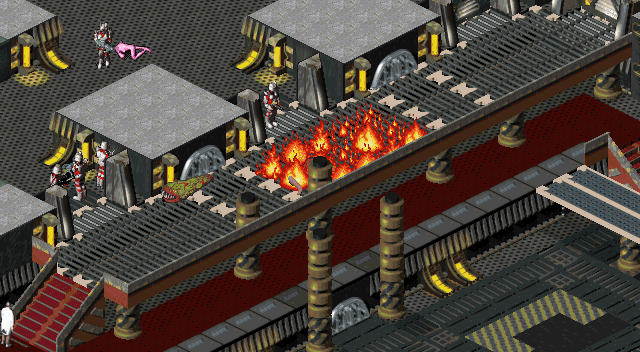 Lilljonas: The last one's on fire. I think we got them all!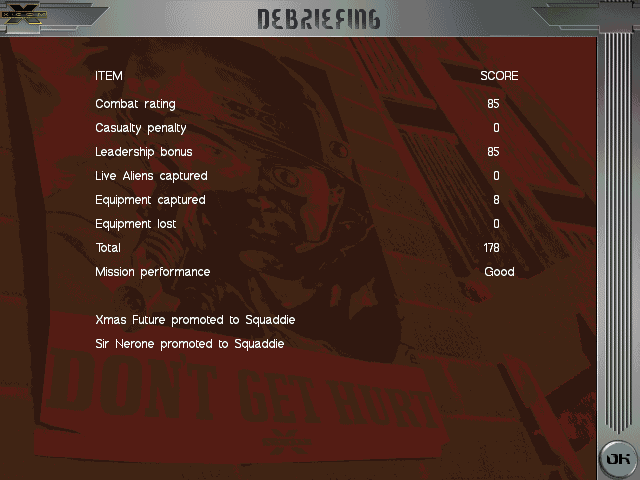 ----
*BEGIN RECORDING*
Due to a monumental error, our base Evening Star was left completely unprotected except for the services of six rookies - Sir Nerone, Xmas Future, Lilljonas and rew recuits El Nato, Striker and our second android, 'Dini'.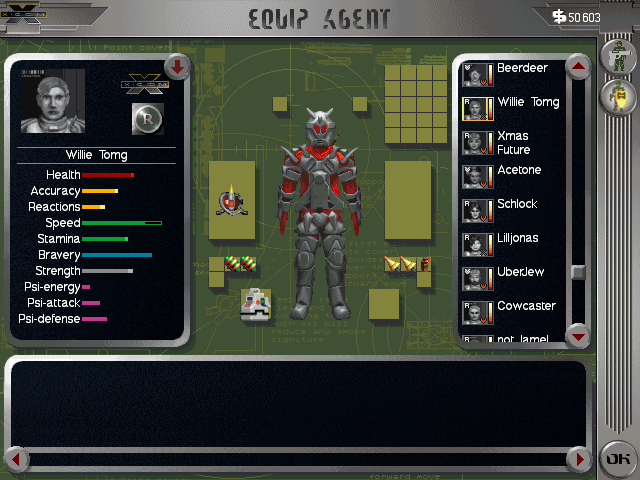 Willie Tomg might have been around to help, but we've reviewed his combat record and found that in 10 missions, he's logged no direct kills and has never successfully used his mind bender for anything. He was released from his X-COM contract, and the three new recruits were brought in.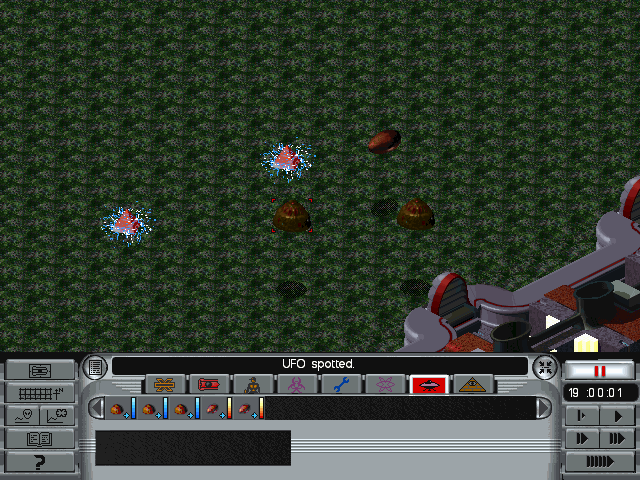 Our monumental error was underestimating the intelligence of the enemy. When we saw three scouts and two probes come through the dimension gates, we figured this would be an easy kill and recovery. We sent all our ships to cream them.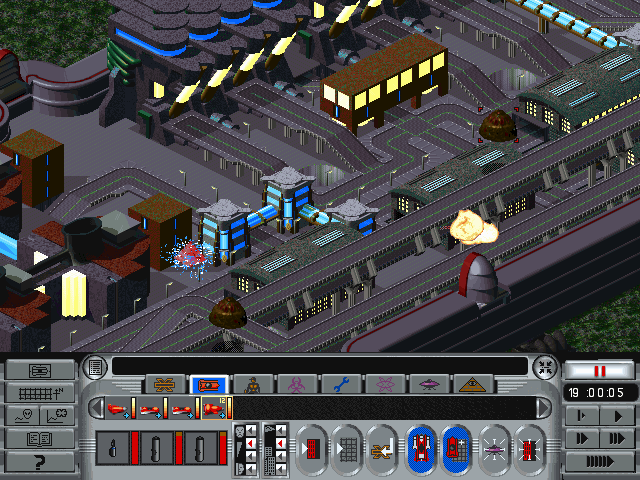 "Justice" destroyed a probe in one hit. As opposed to the difficult attacks on the larger UFOs, the soldiers onboard we looking forward to cleaning up the ooze left from the crashed scouts in safety.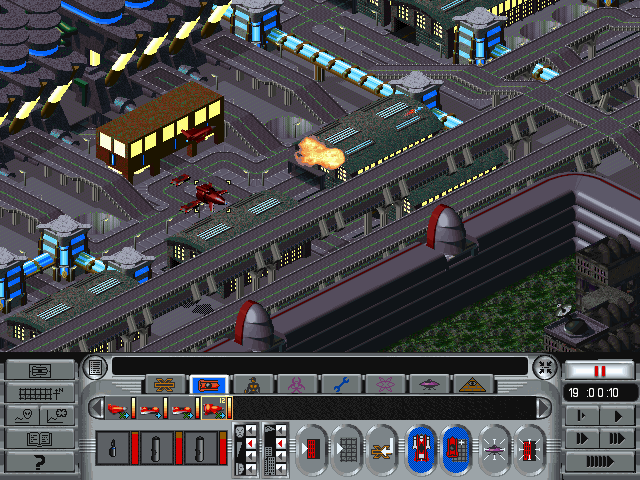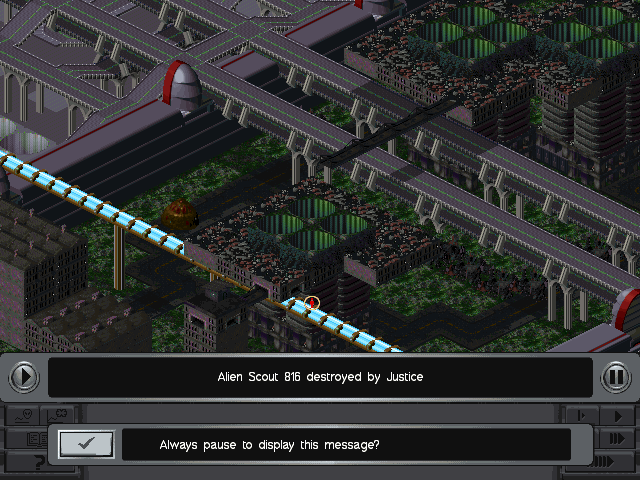 Justice did succeed in destroying all the craft it encountered, but while our attention was focused across the city, a lone scout approached our base.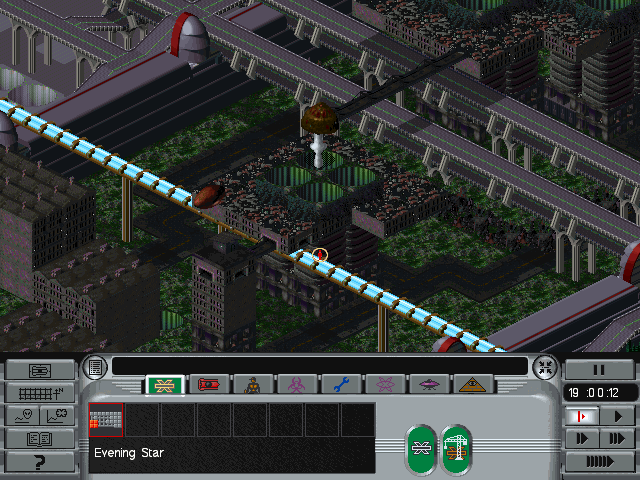 And deposited its load.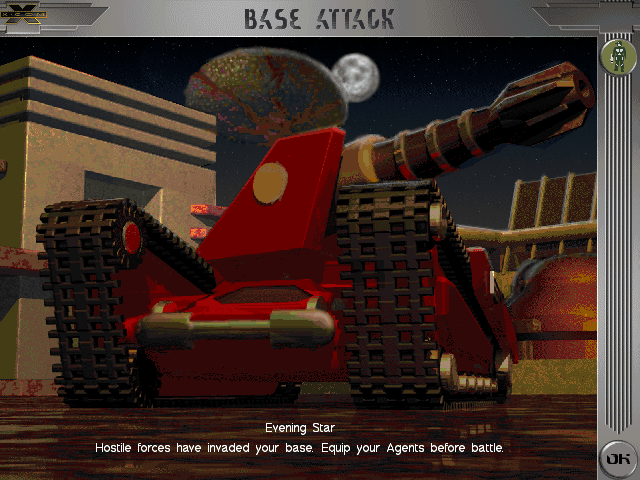 Six green rookies were all we had to defend with.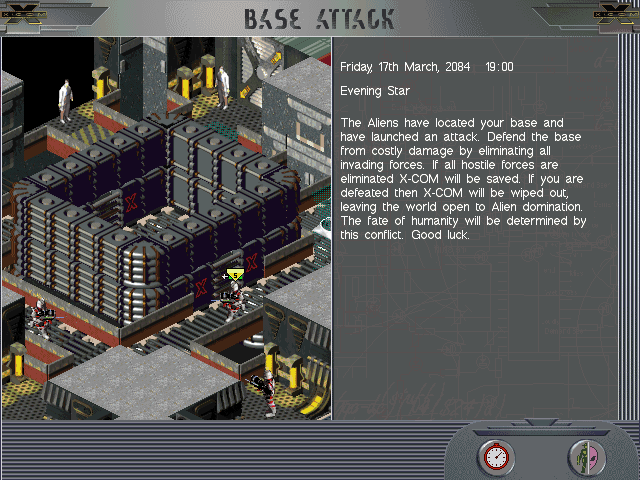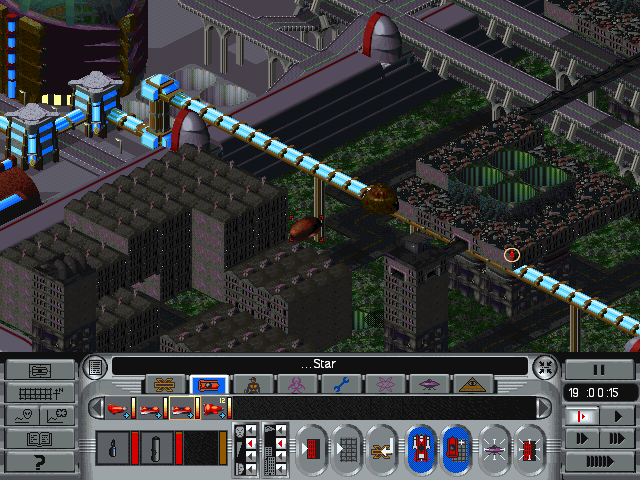 We tried to intercept the scout that attacked the base...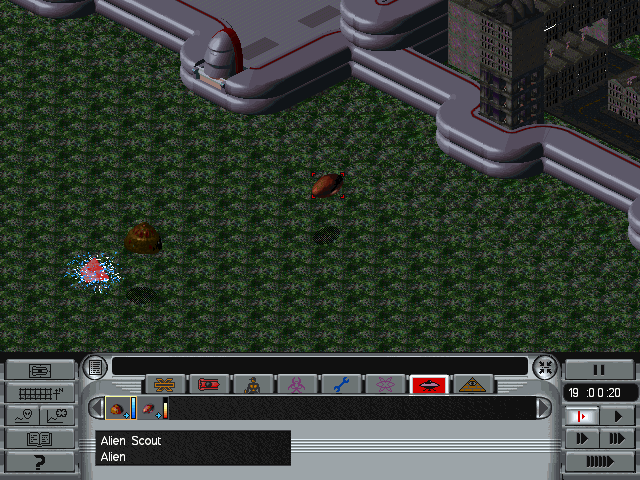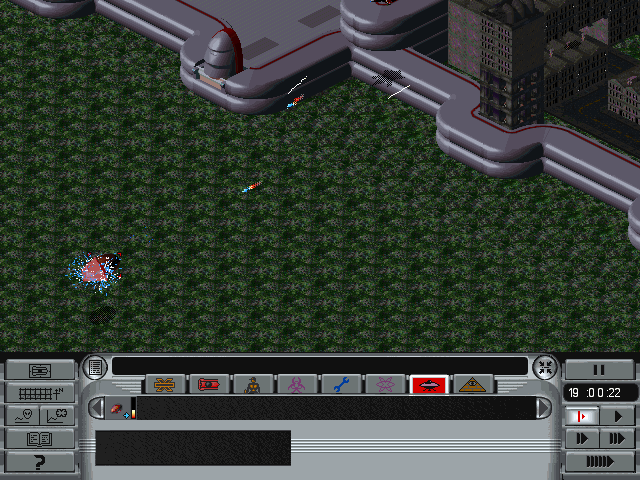 ...but it managed to escape.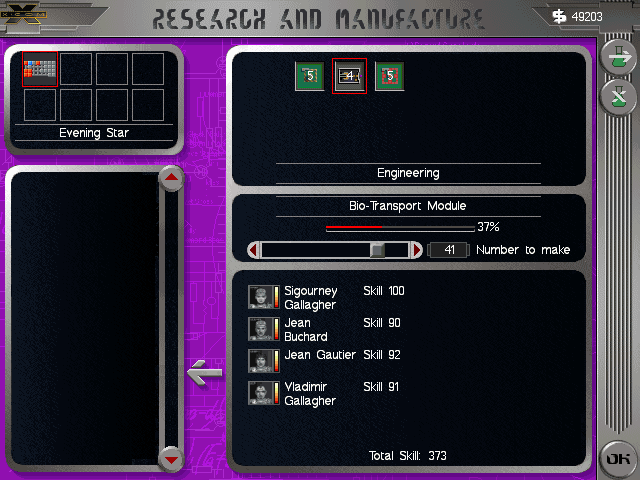 One of our engineers was injured by a spitter trying to escape the battle, and will be in the medbay for a few days. Thanks to the heroics of the six rookies, a total disaster was averted.
Before we re-examine the problem of base security, we can't allow ourselves to overlook an important finding made earlier.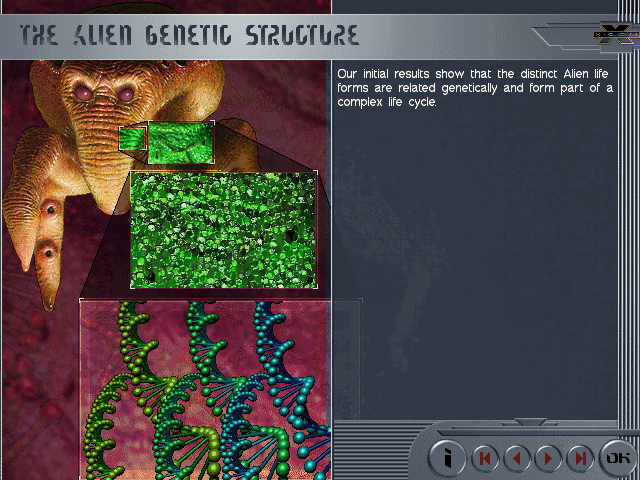 We can now confirm from the DNA analysis of these aliens that the menace we're fighting is completely and totally unrelated to the alien races we've fought in the first and second alien war.
We have confirmed that the aliens all share the exact same DNA structure. Hyperworms, anthropods, spitters - genetically identical species, the only difference between "species" is that some parts of the DNA structure are repressed, and others activated. The DNA of brainsuckers, UFOs and the various organic technology appear to be slightly engineered versions of the original massive DNA structure of the aliens. Now that we know all the aliens share the same DNA structure, they theoretically could all share the same weakness.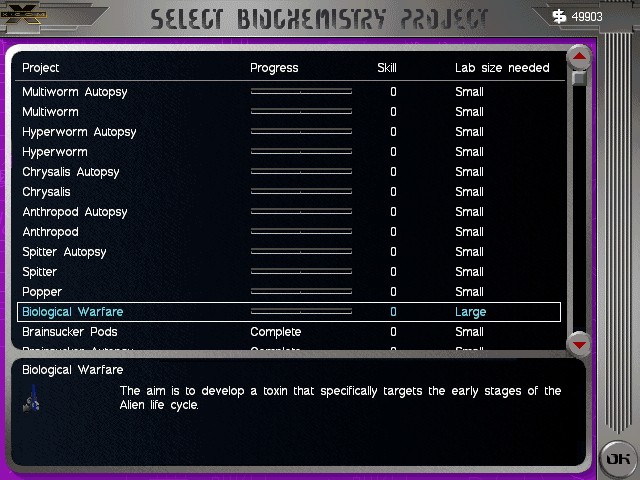 Two days from now when the advanced Biochemistry lab opens, we will begin a research program to develop a biological weapon that will be effective in dealing with every alien. In the meantime, we'll examine the multiworms.
We still have a lot of unanswered questions.
How come none of the aliens we've encountered are intelligent? What's the source of the alien intelligence?
Why are they attacking us? What's their agenda?
How did they even find out about us?
*END RECORDING*