Part 21
Sunday, March 26, 19:00
*BEGIN RECORDING*
Strangleglove has finished designing the Dimension Probe.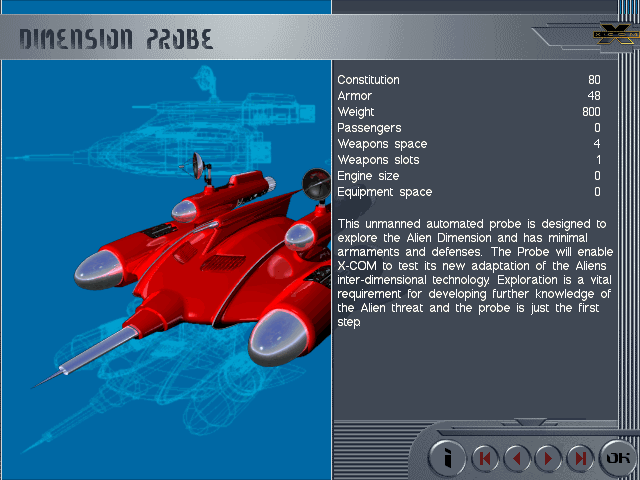 The Probe is a mobile laboratory, full of measuring equipment, various detectors and all kinds of scientific equipment. I wanted our engineers to begin building it immediately so we could get a glimpse of the alien dimension before the day was out. Finally! A chance to see the home of an alien species. Humanity has never before witnessed this, and I am eager to see it for myself.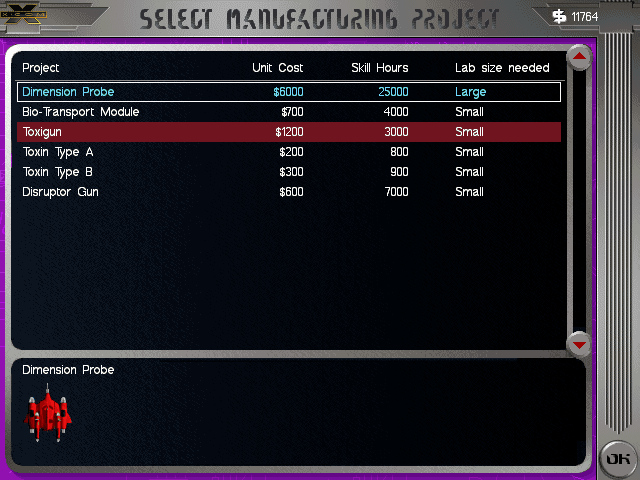 One problem - The plans that Strangleglove made do not describe how to actually build the thing. The various high-tech alien based components that are required in the probe have no counterpart in Mega-Primus' industry, so everything must be made from scratch. It would take an enormous machine shop filled with high-tech equipment to make nearly every component in the probe.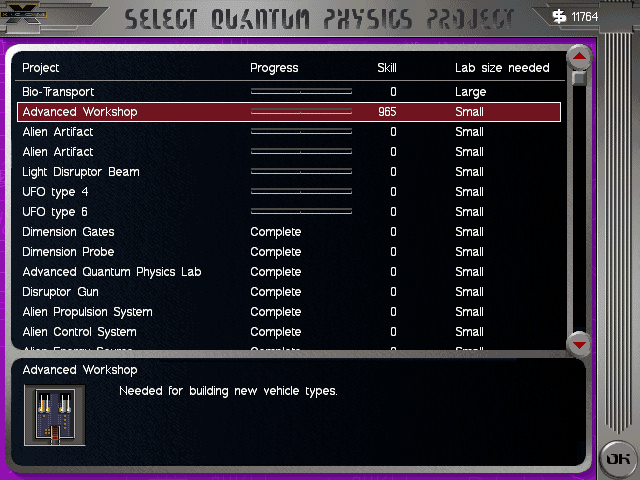 ----
Otto Zander: So you're telling me that we have to wait for you guys to design the new workshop, wait for it to be built, wait for the probe to be built, and THEN we'll be able to enter the alien dimension?
Dr. Strangleglove: Ja. It should not take more than dreizehn days.
Otto Zander: *sigh* Oh , you've got to be kidding me.
Dr. Strangleglove: Vee can instead research a better vehicle zat vee can't build zat can carry people through zee AuslanderMaßgatter!
Otto Zander: No, no, no, no!
----
At least our biological research is rolling along nicely.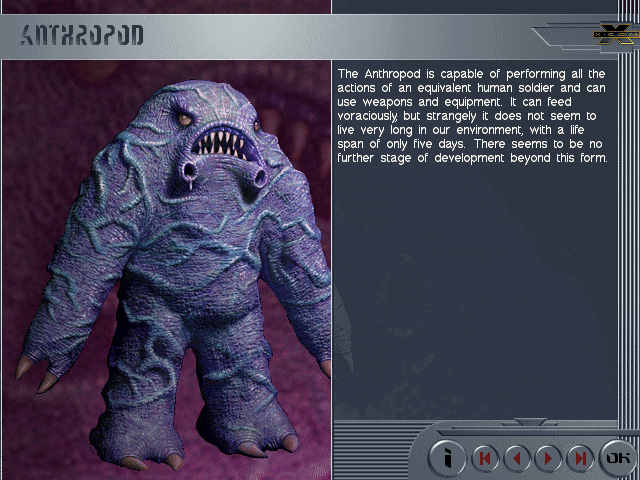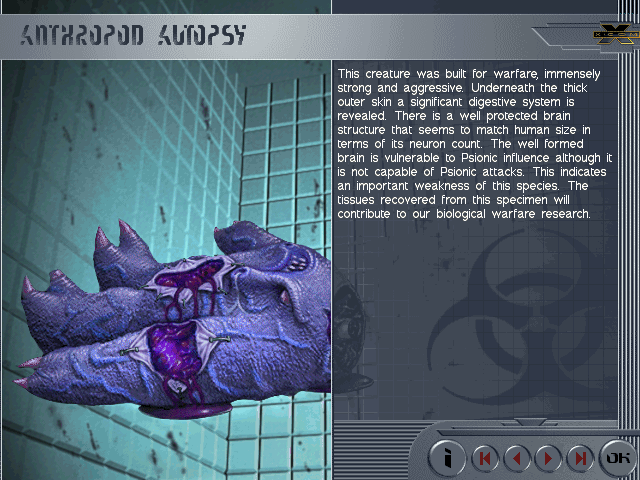 No major surprises from our anthropod research. Everything we discovered from Skeletoids applies to anthropods. No language, very basic intelligence that is not developed to its potential, and orders being given by some mysterious higher power.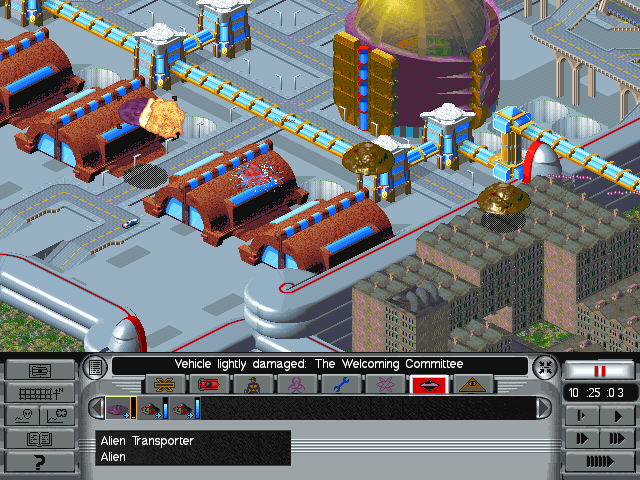 A few hours ago these three ships emerged from the dimension gates. These classes of ships have proved difficult in the past, but that was before we purchased Justice to fight them.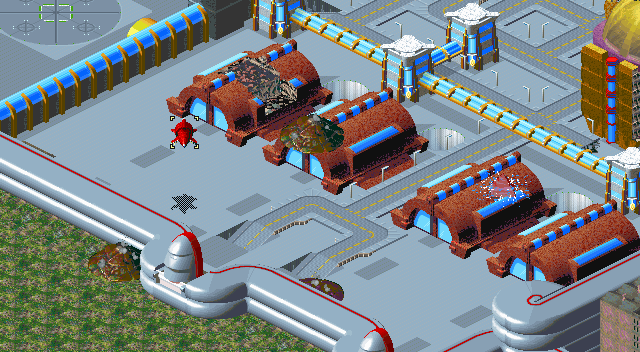 As such, all three were shot down. Routine clean-up missions were launched. The two escort ships were captured without fatalities.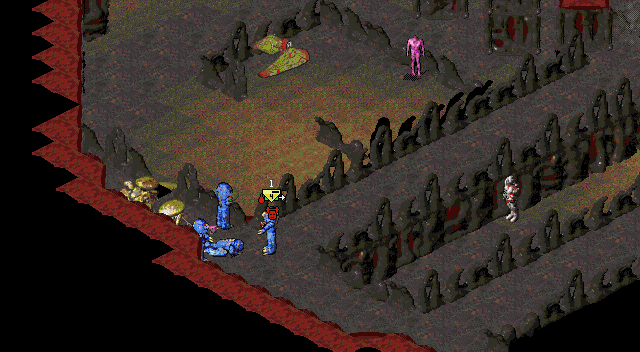 Inside the transport Schlock actually succeed in a psionic attack, and forced one anthropod to kill another.
Some of the aliens in the ships managed to make it to the nearby flyer factory, where HAL was the first to make an important discovery.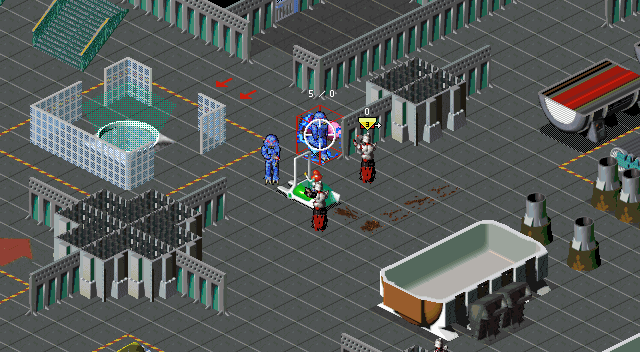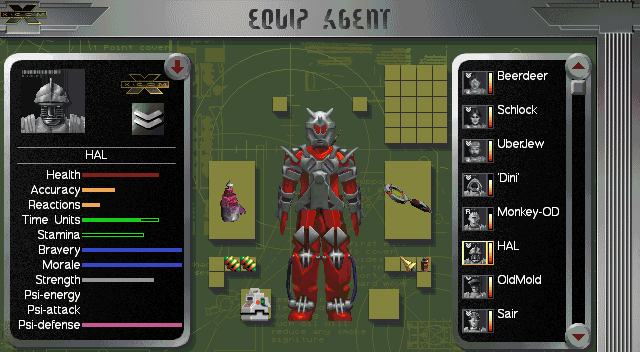 The aliens seem to be countering our use of disruptor weaponry with a personal shield of some sort. This shield stops energy weapons and high-speed projectiles with great efficiency, essentially increasing the health of an alien at least three-fold. Backwards-engineering of these shields for our use will be a high priority.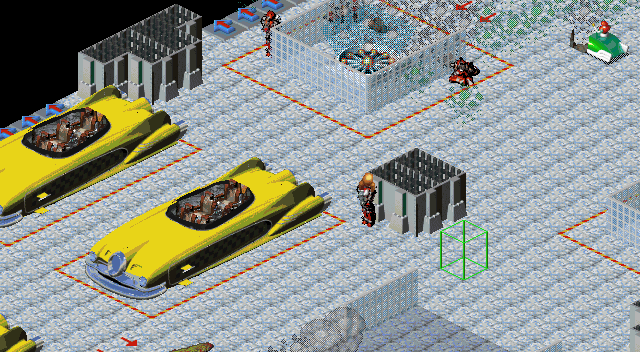 No shield however can protect us from the most dangerous alien enemy.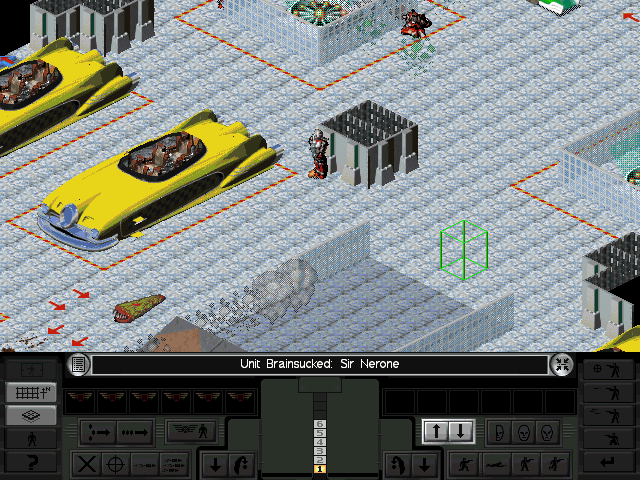 Mindfish was forced to kill Sin Nerone.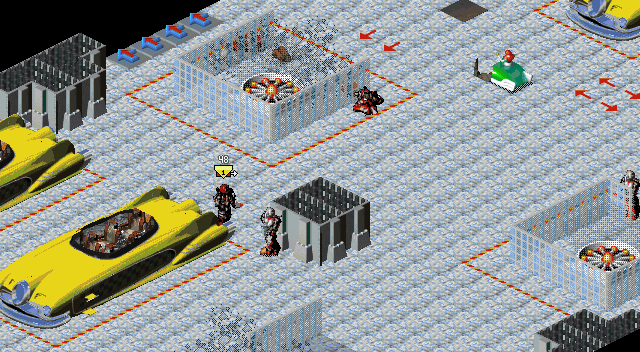 *END RECORDING*
Monday, March 27, 6:00
*BEGIN RECORDING*
A new week means new funding and another shipment of MarSec items. The purchases of new equipment ate up all the week's funding.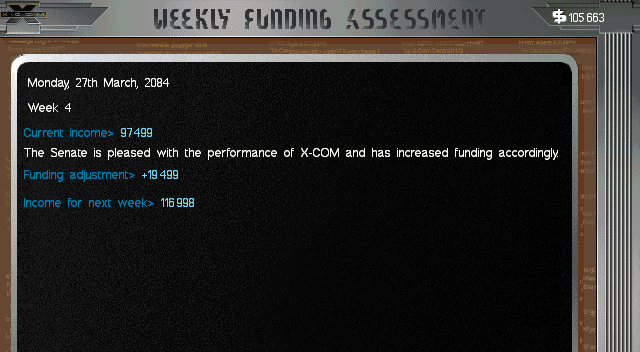 Much research has finished overnight.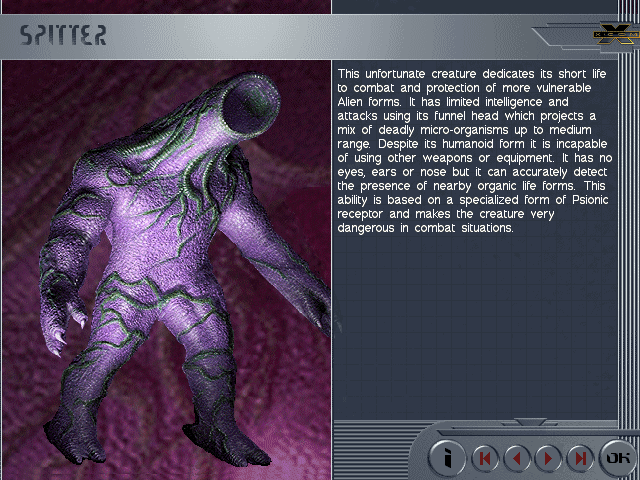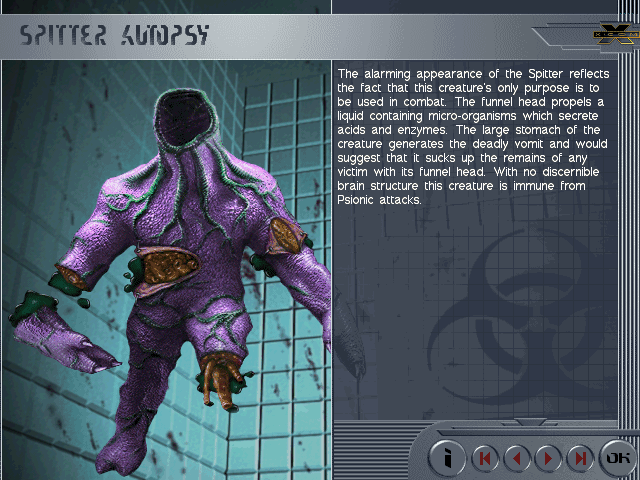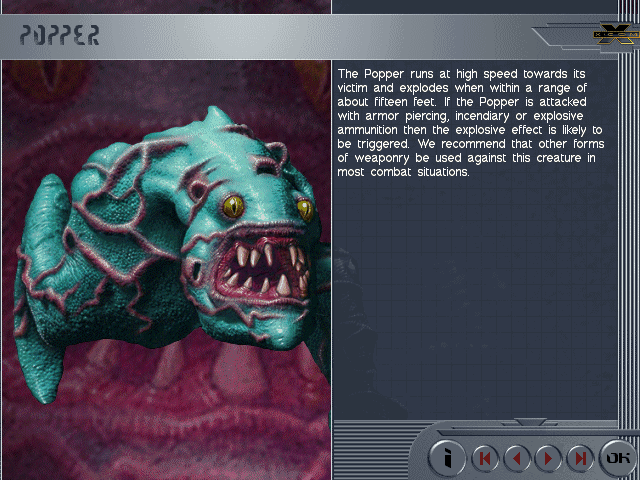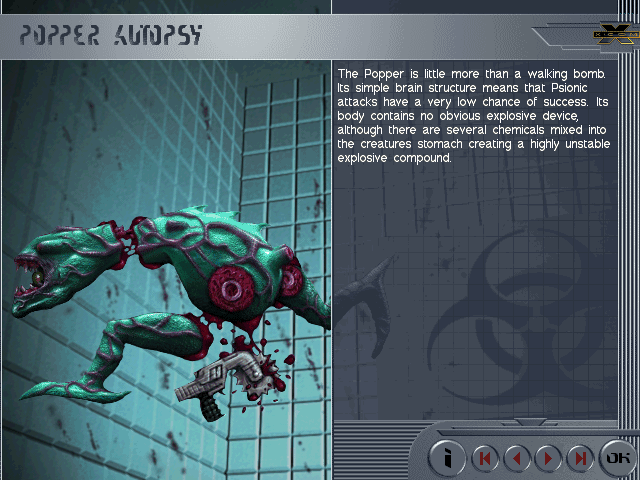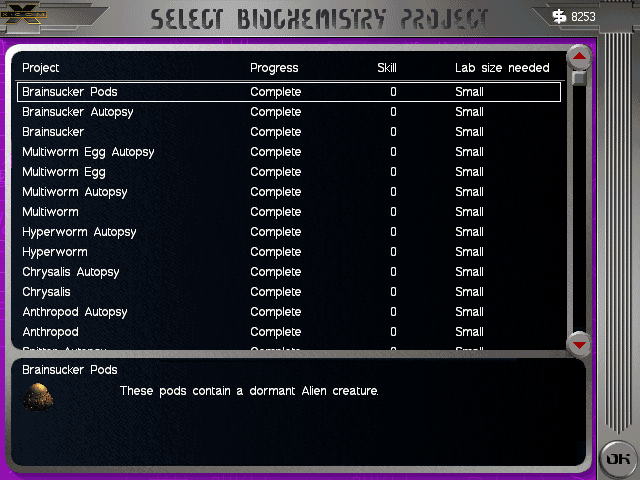 We have now performed autopsies and examinations of all alien species we've encounted. We still haven't found any source of alien intelligence so if there is one, it must be in the alien dimension. We must send troops there! The wait for our new workshop to be built is agonizing.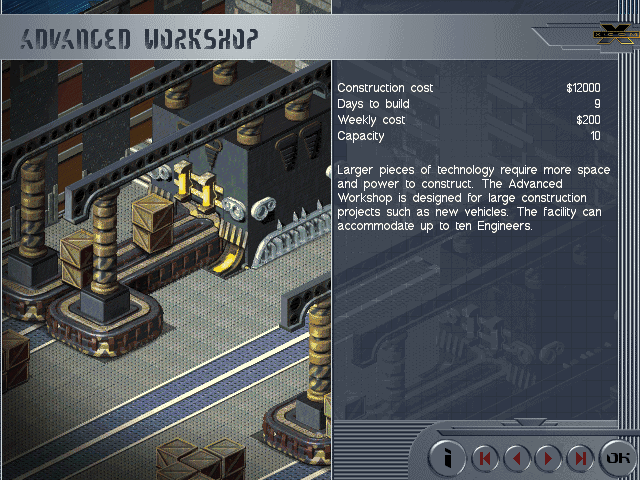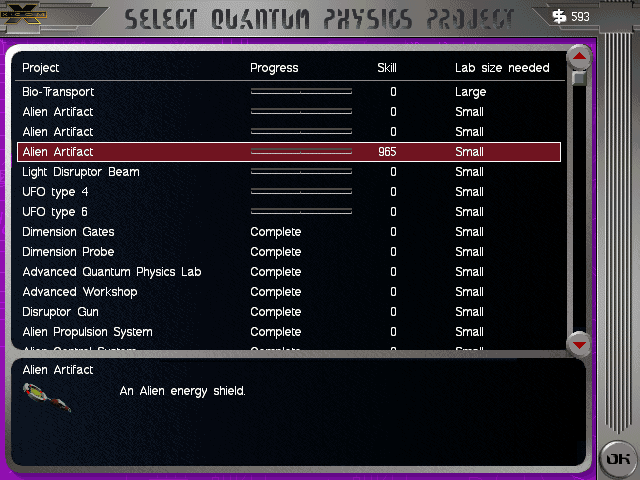 With the research step finished, we've started examining the alien personal shield. Adapting this device for X-COM use would greatly increase the survival of our troops. But in the meantime, we have a new workshop to build.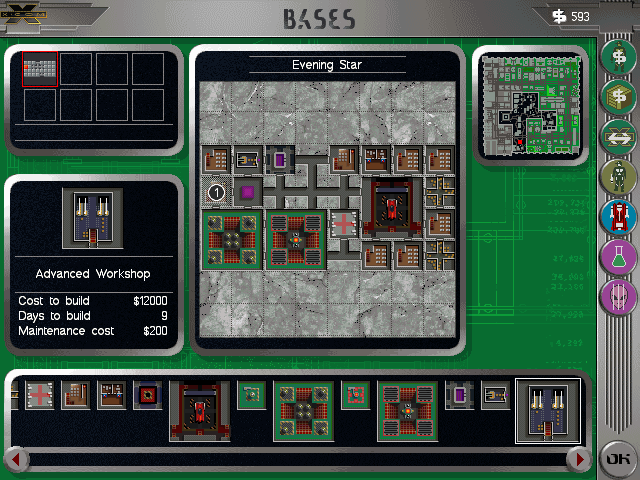 Which is a problem. Evening Star is getting crowded and there's no room to build it. If invaded, this base is already very poorly designed if you're the defender. And we don't have enough money to build the workshop even if we wanted to.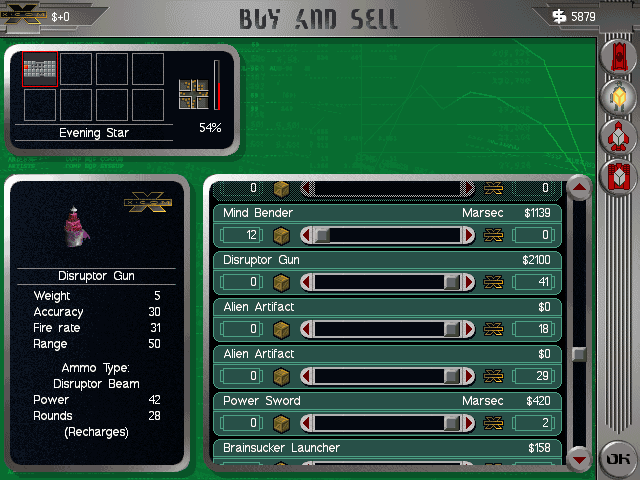 MegaPol, MarSec, Diablo, Pyske and many other organizations have expressed interest in buying alien weaponry. We've rejected the offers previously to prevent the proliferation of dangerous technology.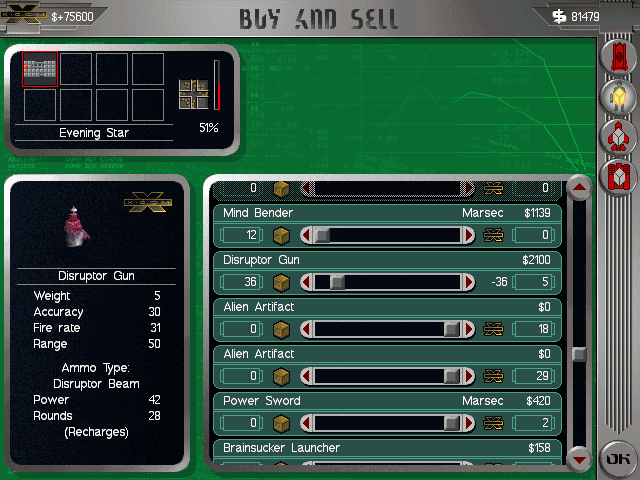 But seventy-five thousand dollars is nothing to scoff at. Osiron will no doubt sell alien weaponry once the price is right, so we'd better make a profit off of it before they do.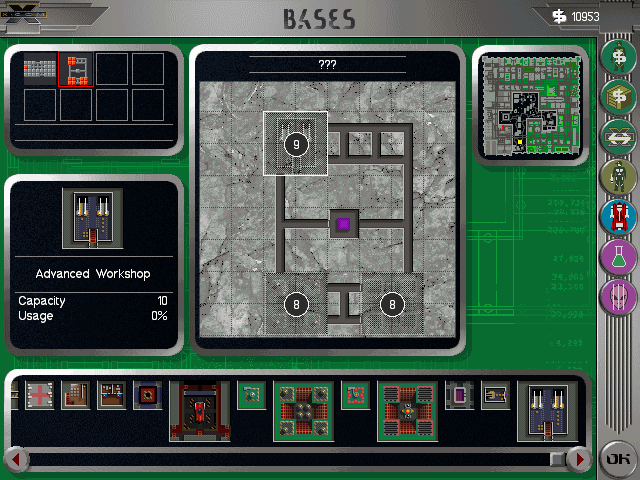 With this windfall, we've built a new base - one to house our advanced workshop, biochemistry lab and quantum physics lab. Evening Star will remain our base of soldier operations, but for security reasons, we will move all other operations to this base. A small contingent of soldiers will be stationed here, and we will eventually line the hallways leading from the grav-lift (the only entrance) with anti-intruder weaponry. When operational, we will dismantle the unneeded sections of Evening Star and address the issue of the security of that base. This new base is currently operating under the name "Contingency Base" but that's only for lack of a better suggestion.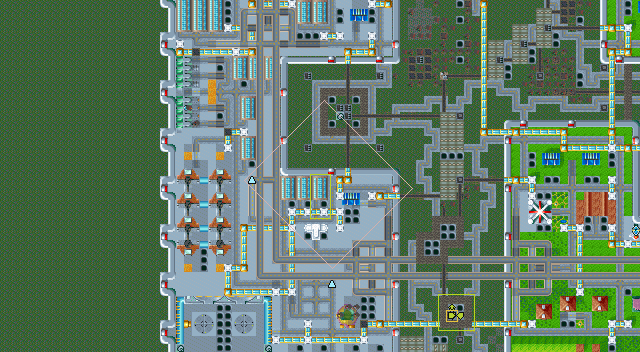 The new base is located north-west of Evening Star under a warehouse and near a police station. Unlike Evening Star we will not have any craft entering or departing the building to increase the security of the base. We're getting our engineers to build the base and they will remain stationed there until the end of the war. The scientists won't know they're being transferred to a new location until they're on route. Every measure is being taken to protect the security of this base, as we cannot afford any more attacks. As of right now, only myself and the engineers even know of the existence of this base.
*END RECORDING*
Wednesday, March 29, 4:00
*BEGIN RECORDING*
After a few quiet days, the aliens have come back with a vengeance.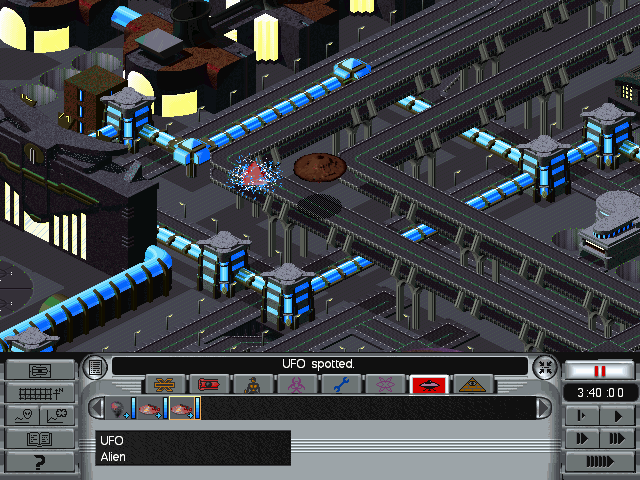 Two new escort ships have appeared from the dimension gate. The tall transport ship appeared separated from these ships and was shot down quickly. One of the new escort ships escaped.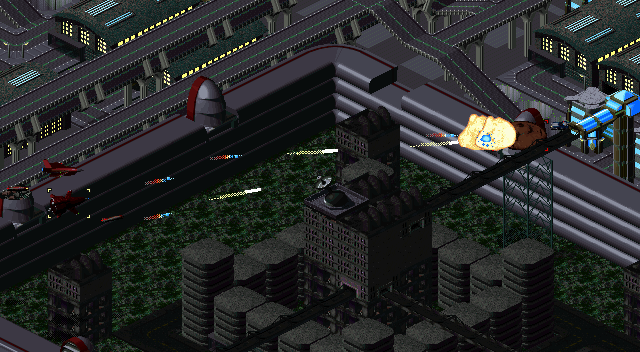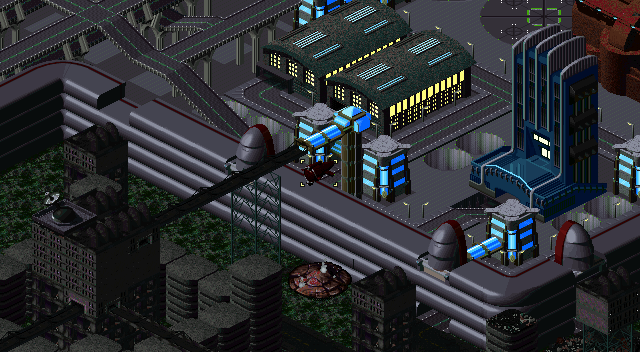 The second succumbed to our massive barrage of missiles and plasma fire.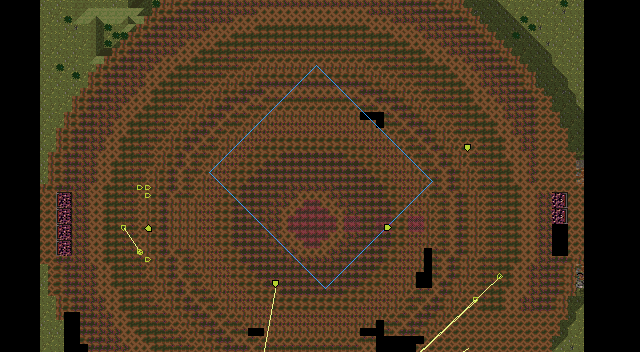 Re-write the record books - this ship is sixty-eight meters in diameter, eight stories tall. A few meters larger than what we thought was "gate-max" sized, but within error.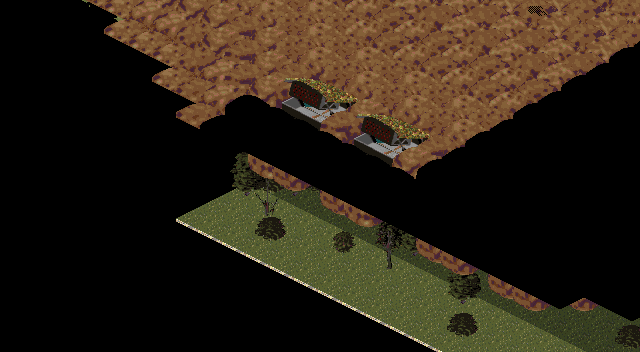 These missile launchers tell us that these ships mean business.
----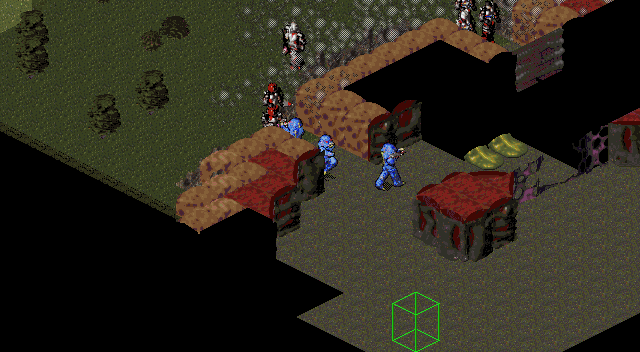 'Dini': ANDROID SQUAD, ENTER THROUGH THE DOORS.
HAL: ANTHROPODS SIGHTED, TAKING FIRE.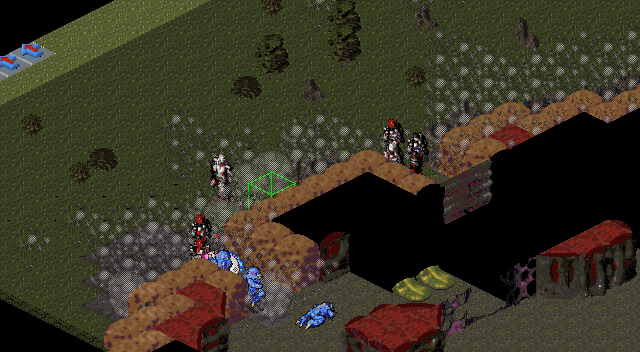 OldMold: ENERGY SHIELDING IS PREVENTING US FROM KILLING THEM.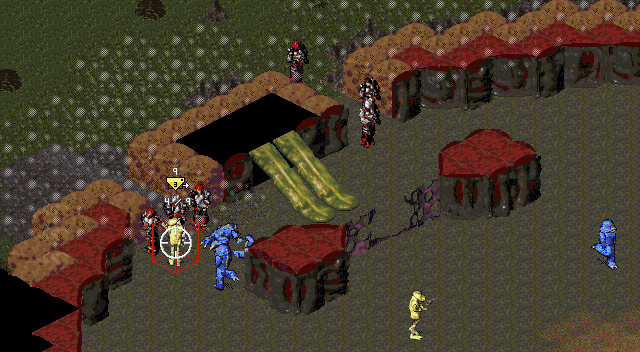 Sair: MY SWORD WILL CUT THROUGH THE SHIELD.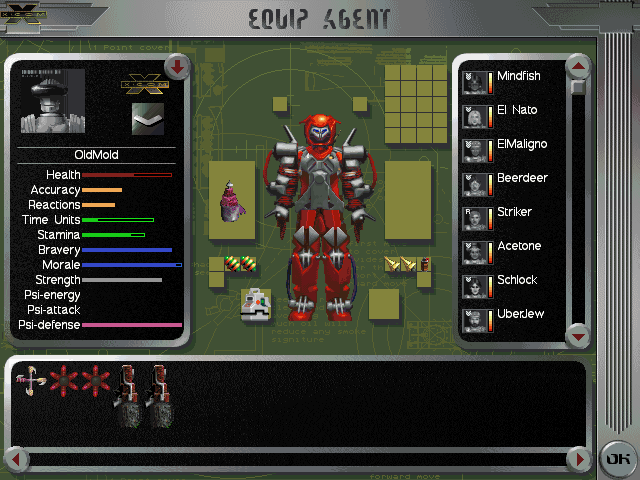 OldMold: THE ALIENS HAVE A NEW DEVICE - 95% PROBABILY OF IT BEING A POWERFUL GRENADE.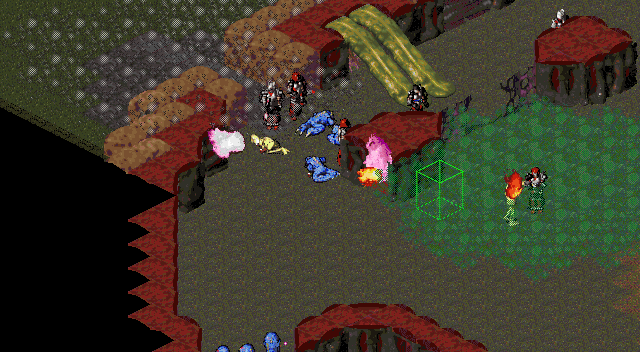 OldMold: TAKING FIRE.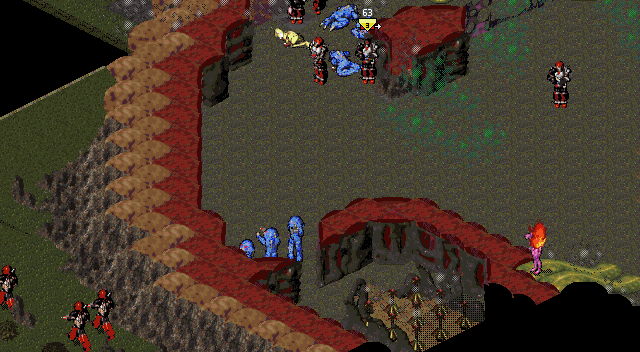 Monkey-OD: I AM LIGHTING THEM UP.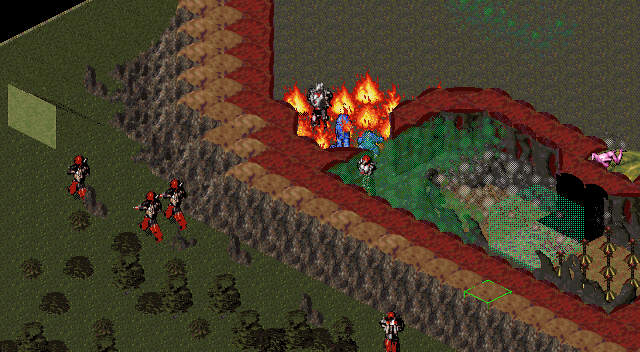 Every single X-COM human soldier: God damn! Where the hell's the entrance to this thing? We've almost circled the ship!
OldMold: CAREFUL MONKEY. THERE IS A LARGE CACHE OF MISSILES HERE. YOU DO NOT WANT TO COOK OFF....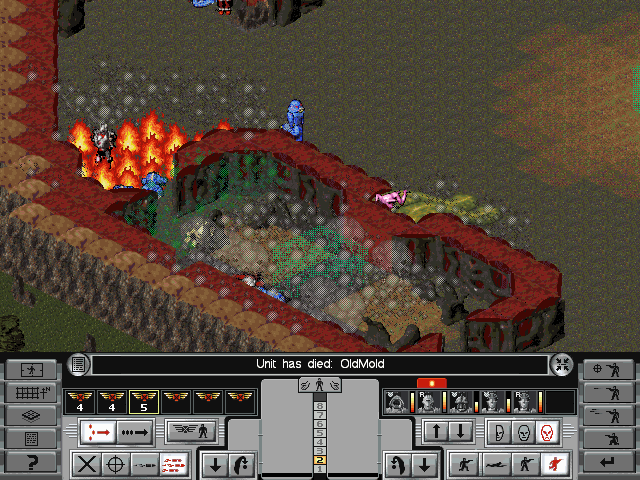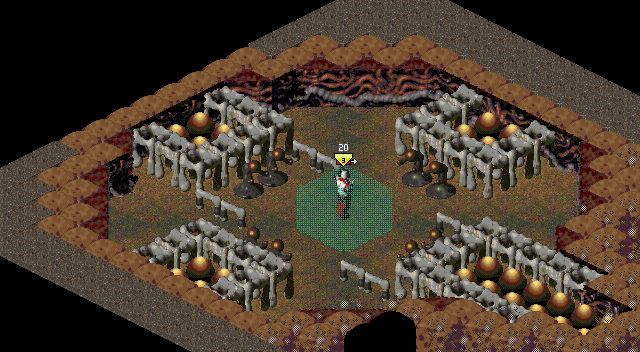 Untalented: THERE APPEAR TO BE NO MORE ALIENS INSIDE THE STRUCTURE.
Every single X-COM human soldier:
Huff.....huff
...the entrance is over here? Alright, let's go! What? You robots killed everyone already? GOD DAMN IT!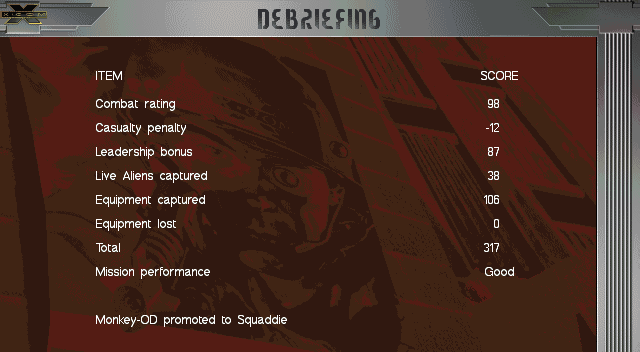 ----
Continuing with tradition, we are rewarding friendly fire with promotion.
Now I'd love to say that X-COM had another boring mission without casualties inside the tall transport ship that was shot down before we faced the new escort ship. As it is, our first test of our biological weapons turned out to be the worst disaster we've ever faced.
----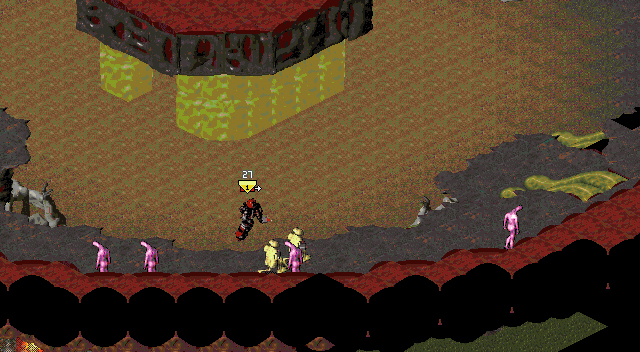 Mindfish: Alright you bastards....MELT!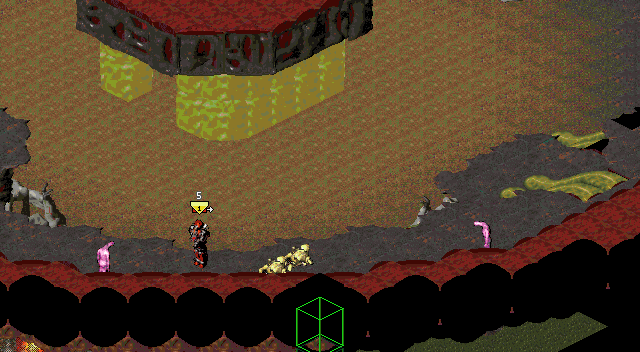 Mindfish: One, two, three, four! Four aliens killed, ah ah ah! Acetone, get up here, this is like shooting fish in a barrel!
Acetone: On my way! You did check the corpses for unhatched brainsuckers?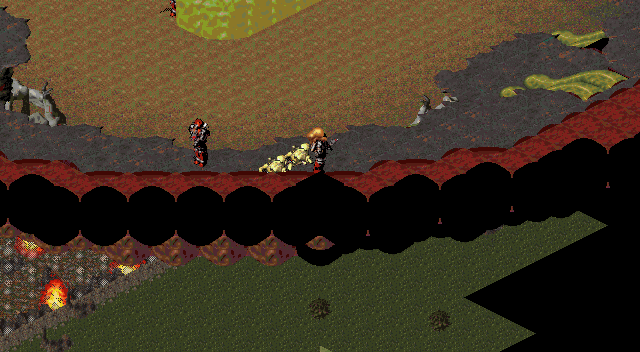 Acetone: MMMFFFGGGGGGGG.....*pleh*....dammit Mindfish, they tell you to check the bodies for...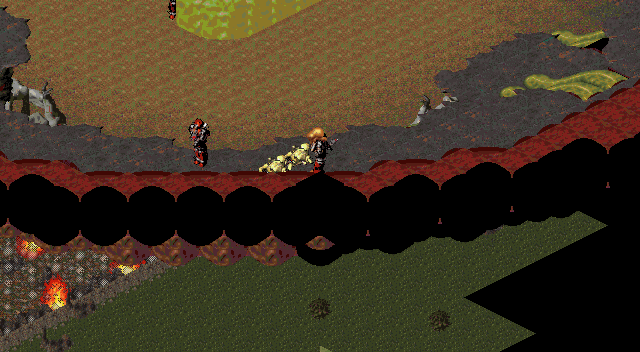 Acetone: GGGGGGGGHHHGHGHGHG....*spits*...Fuck! Mindfish, I swear I'm going to GOD DAMN A THIRD ONE AAAAGGGHHHMMMMMMMM....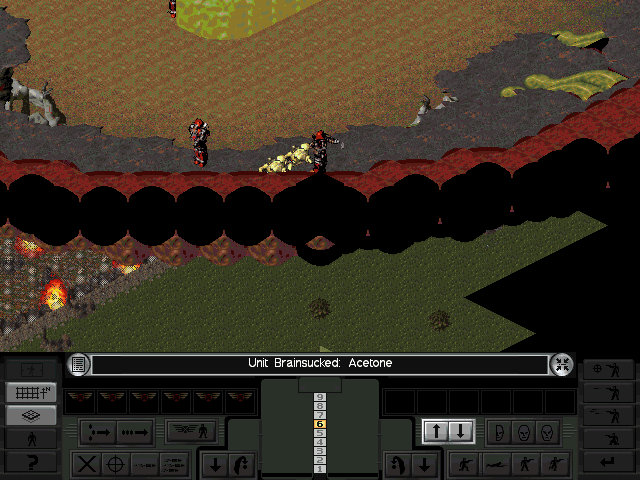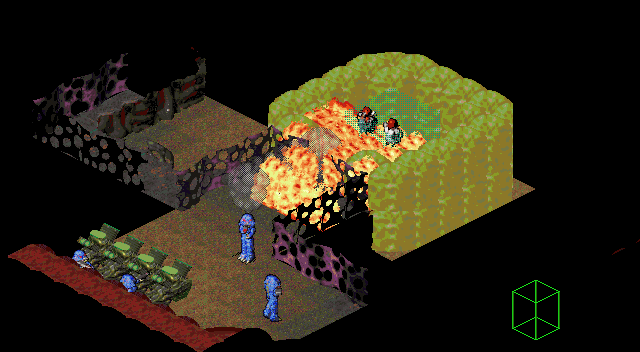 ElMaligno: Fuck!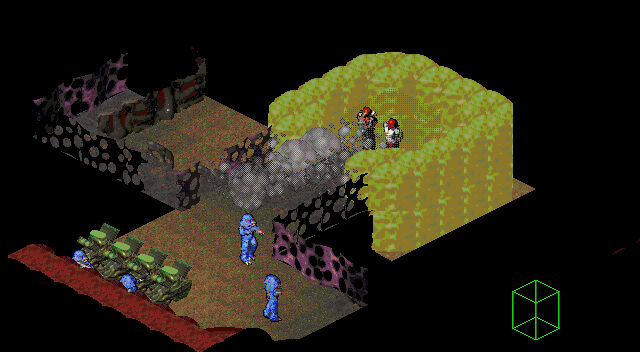 ElMaligno: Monkey...I'm not feeling too well...
Monkey-OD: I AM CURRENTLY MORE CONCERED ABOUT A NOISE I HEARD BELOW.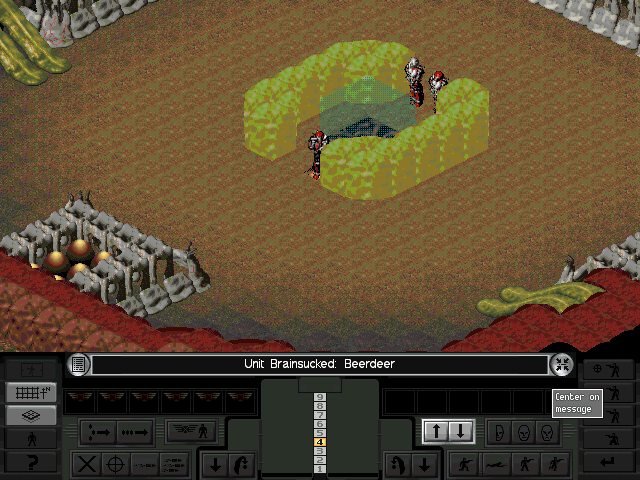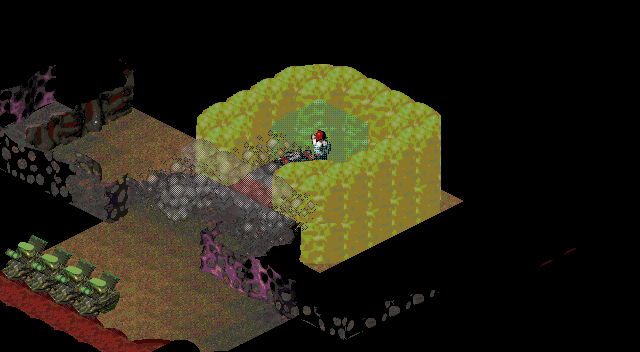 Monkey-OD: EL MALIGNO, I BELIEVE UNIT BEERDEER HAS BEEN BRAINSUCKED. MALIGNO? RESPOND.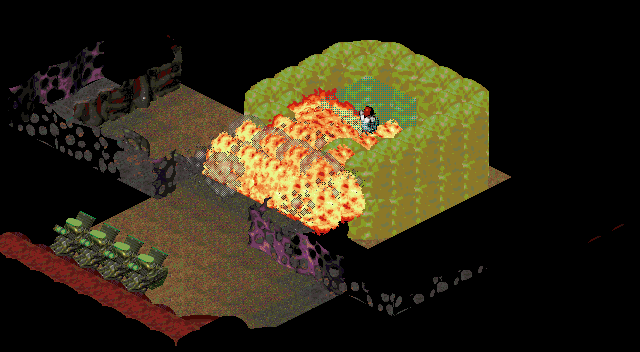 Monkey-OD: Neural nettttt damm-mmm----gd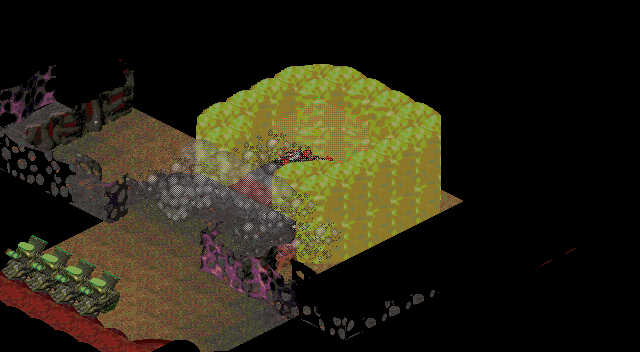 Monkey-OD: shutttt-g dowwww....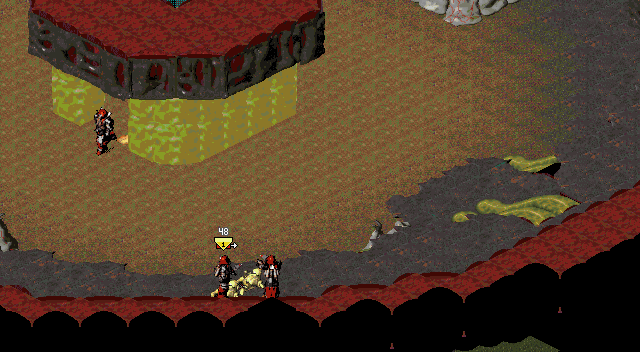 Mindfish: Shit! At least I can test something the boys have been wanting to try...
*pft!* *pft!* *pft!* *pft!* *pft!*
Mindfish: Nope! B-toxin has no effect on brainsucked soldiers. I'm going to have to shoot him!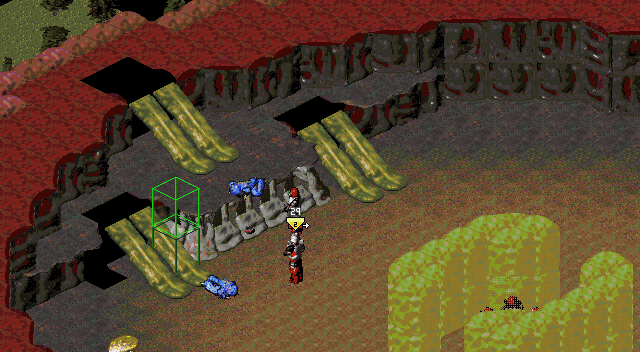 Untalented: B-TOXIN IS HIGHLY EFFECTIVE AT KILLING ANTHROPODS THOUGH.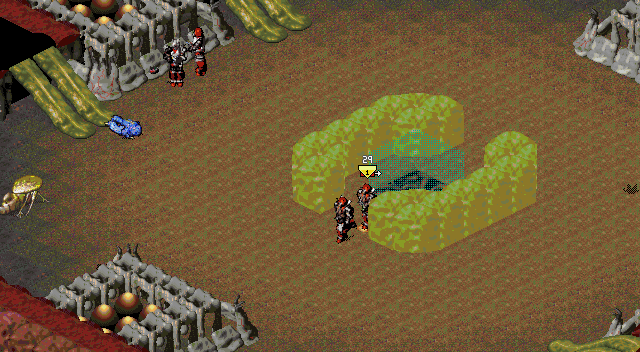 Schlock: Say goodnight BeerDeer! Whoops! Dropped a stun grenade!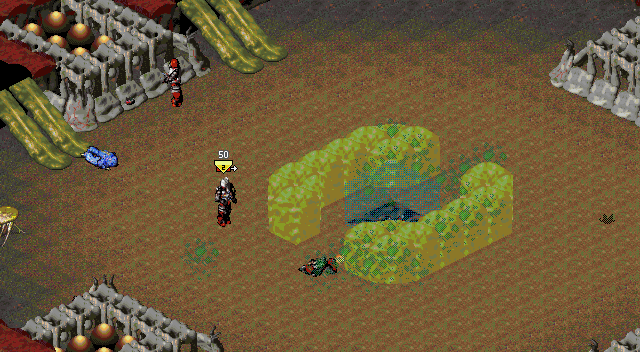 Untalented: CONFIRMED. SCHLOCK AND BEERDEER ARE UNCONSCIOUS.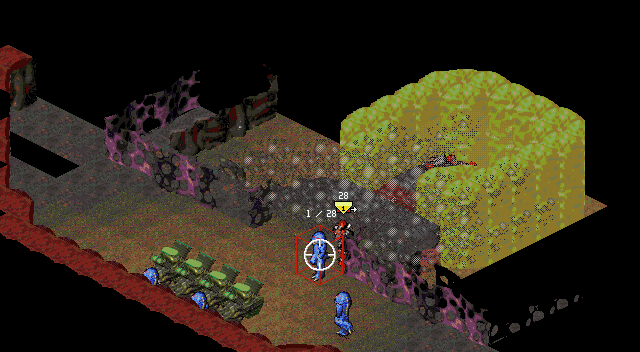 El Nato: God dammit! You motherfuckers killed El Maligno! Now he'll never tell me the story about working at his local daycare!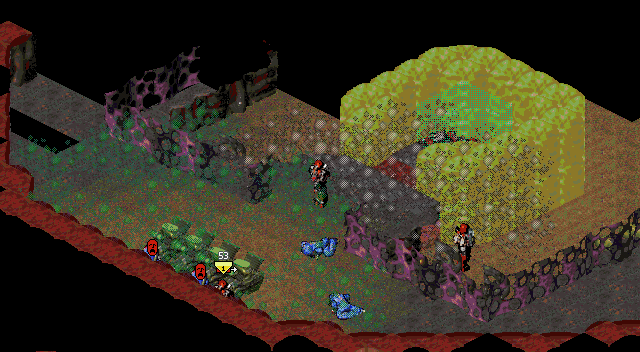 El Nato: "I'll tell you later El Nato" "Not right now, El Nato" "Goddammit stop asking me about the daycare El Nato, our friend was just brainsucked" I WANTED TO KNOW ABOUT HIS DAYCARE! AAAAAAAAAHHHHH!!!!!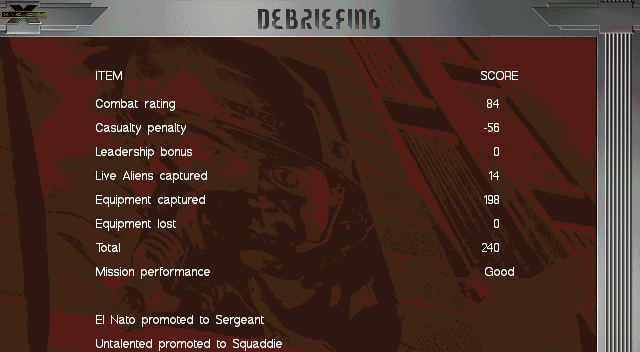 El Maligno, Monkey-OD, and Acetone have been killed. BeerDeer was brainsucked, but captured. The loss of four soldiers on a routine mission is unacceptable. We will have to be more vigilant in the future.
El Nato showed much promise in the latter parts of the mission by clearing out the remaining anthropods, and has been promoted to replace El Maligno. Kind of fitting, isn't it?
*END RECORDING*