Part 26
Saturday, April 8, 0:00
I was called to the control room just after I went to bed. This is the room where the techs examine satellite and CCHV cameras throughout the city. We monitor all in-base activity with our own cameras, and this historic recording says more than I ever could.
----
*DIRECTOR ZANDER TO THE CONTROL ROOM IMMEDIATELY*
----
Otto Zander: I'm here, what's going on?
Tech: Sir, look at monitor 5. I'm getting strange energy readings from the dimension gate.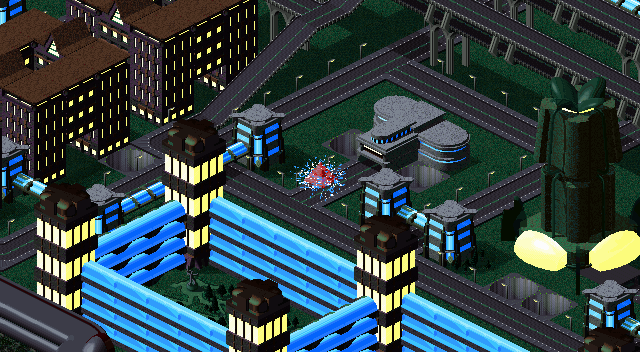 Otto Zander: Another UFO attack? Scramble our ships!
Tech: Wait! No, it's different from when UFOs come through. This is unusual, it's a lot like....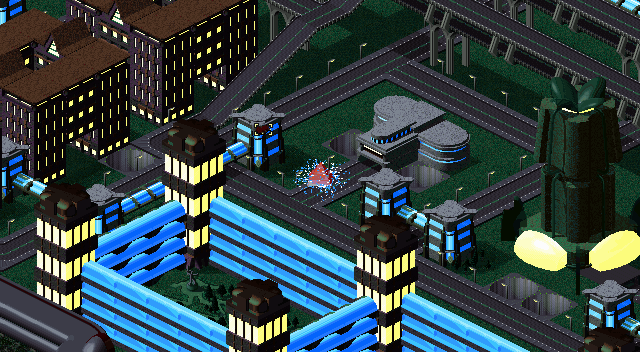 Otto Zander: The dimension probe!
Tech: How is that possible? It's been gone thirty-nine hours!
Otto Zander: And since it only had three hours of fuel...scramble the ships. Order the probe to hold stationary. Tell our ships to scan it and blast it to bits if they find anything unusual. Who knows what the aliens could have done the probe if they captured it.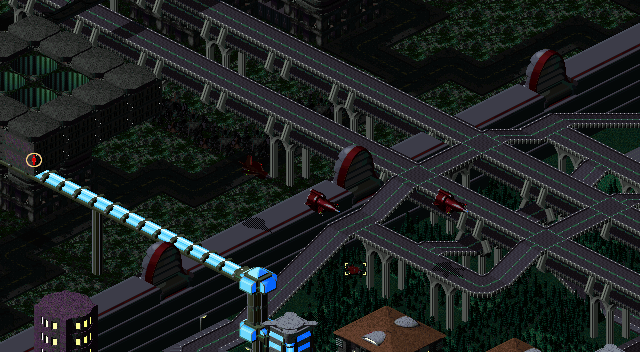 Tech: The probe is responding to all commands. Uh...diagnostics indicate partial damage to certain systems. Law, Justice and The Welcoming Committee are detecting signs of disruptor fire... and a full tank of fuel?
Otto Zander. What? OK, alright, order it home. Have our troops meet it at the vehicle bay. I don't want to take any chances. Open a secure channel and transfer any data into an isolated computer.
Tech: Yes, sir - Got it. Wait, what? It's transmitted six seconds of video... chronometers on the probe indicate the date to be April 6, 9:01: 21. The probe's been gone thirty-nine hours, but its clock is saying it's been operating for under a minute! What the hell?
Otto Zander: Cue up the data, I want to see those six seconds.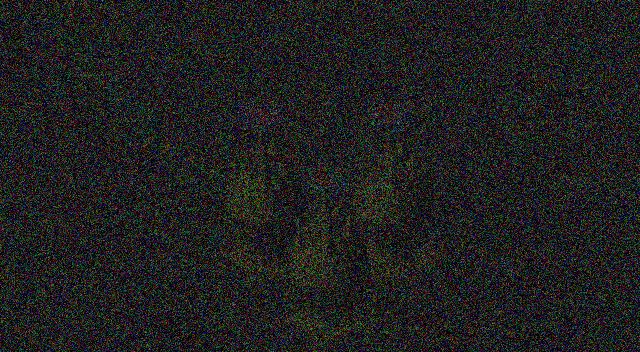 Otto Zander: Can you clean up the static and brighten the image?
Tech: I can brighten it, but the static is some kind of recording error, I suspect damage.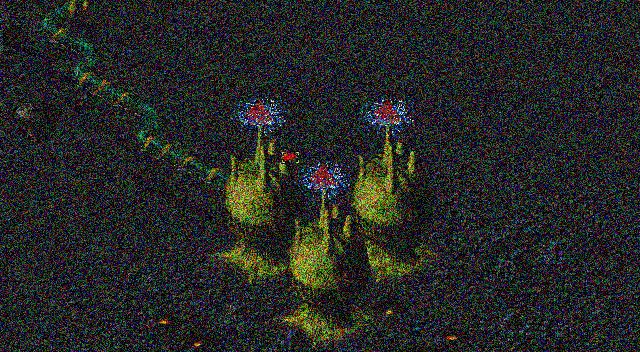 Otto Zander: Show me the data readouts. Play it back.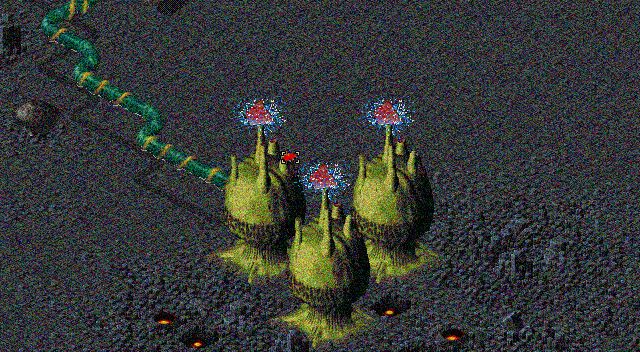 *BEGIN SCANNING*
*GRAV--Y ONE-POINT TWO GEES, WITHIN ACCEP---LE LIM-TS FOR PR-B- OPER---ON AND SATEL---E LAUNCH*
*LA--CH MINI SATELLITE*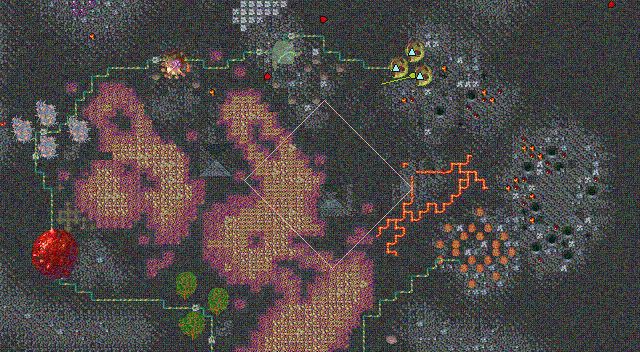 *VERY --W *MBIENT LIGHT L*VELS*
*EX-ERNAL TEM---ATURE THIRTY-FIVE DEGR-ES CELCIUS*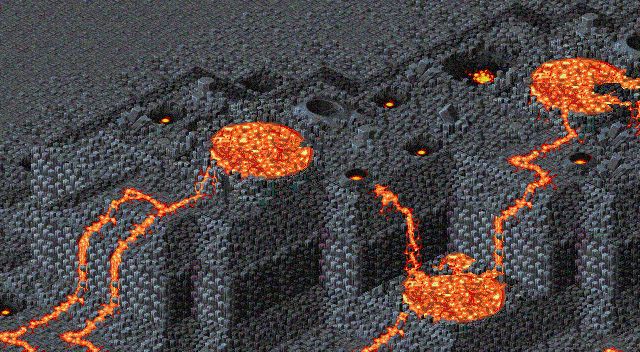 *HIGH VOLCANIC ACTIVITY*
*HIGH SEISMIC ACTIVITY*
*IGNEOUS ROCK AT GROUND LEVEL*
*NO ORGANIC MATERIAL DETECTED ON THE ROCKS*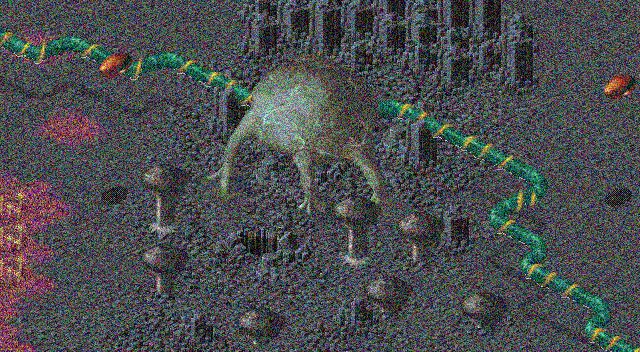 *DE--CTING CARB--, N---OGEN, OXY---, HY---GEN, ----PHOR--, S-FER-
*ORGA--CS DE-CTED*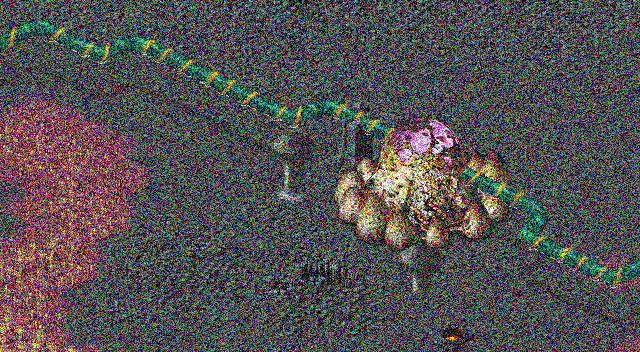 *BU-L----- *A----- ---- ---- THIC- -OR THERM------- --------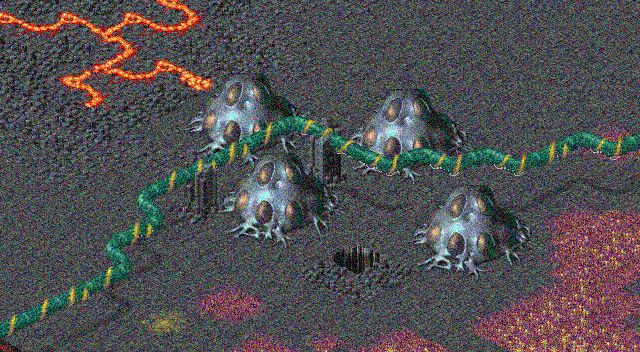 *UNABL- TO PENE--ATE BUILD--- INTERIOR*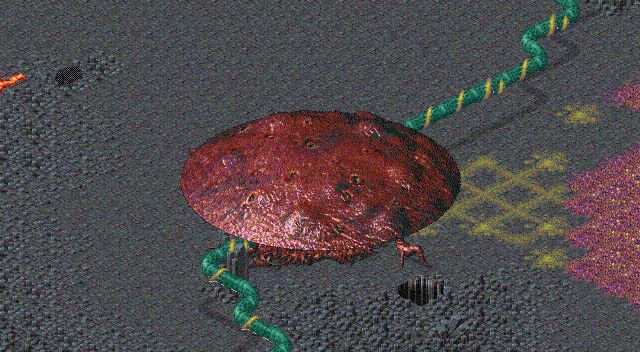 *CHANCE OF SUCCESSFUL THERMONUCLEAR STRIKE - BELOW 0.0001%*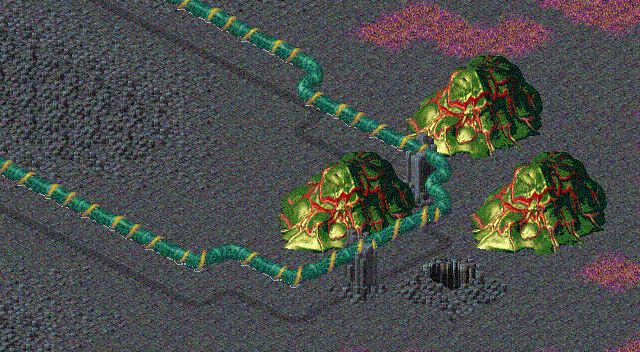 *CONTINING SCANNING OF BUILDINGS*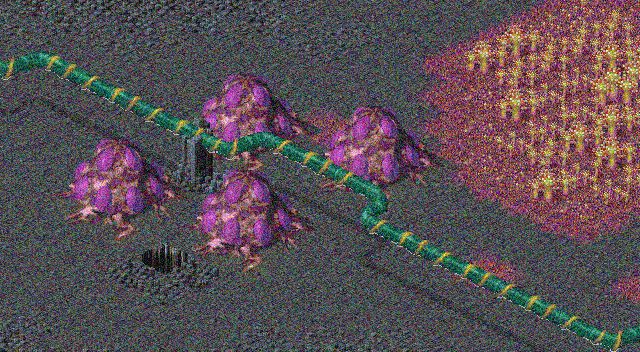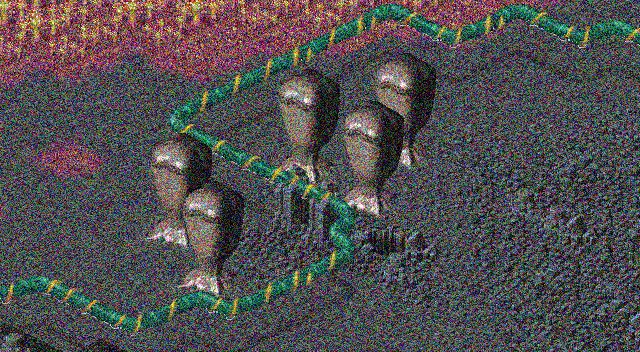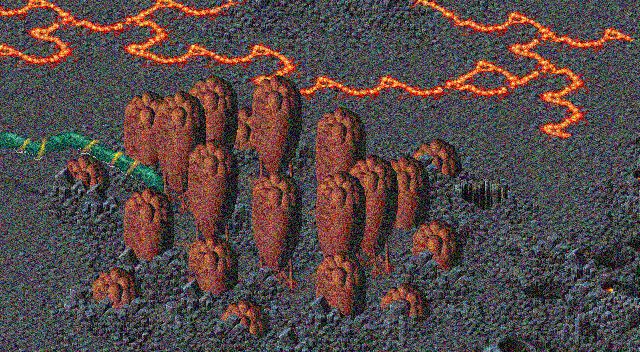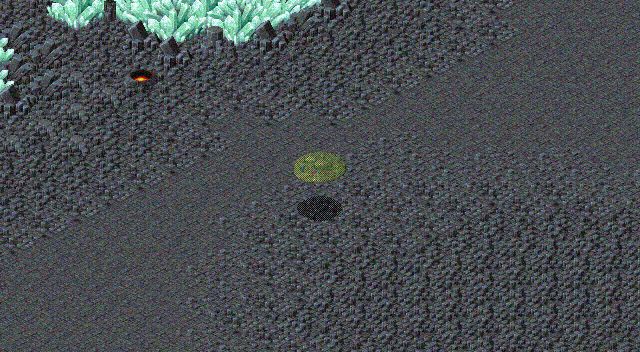 *THREAT DETECTED, ENGAGE AVOIDANCE PROGRAM*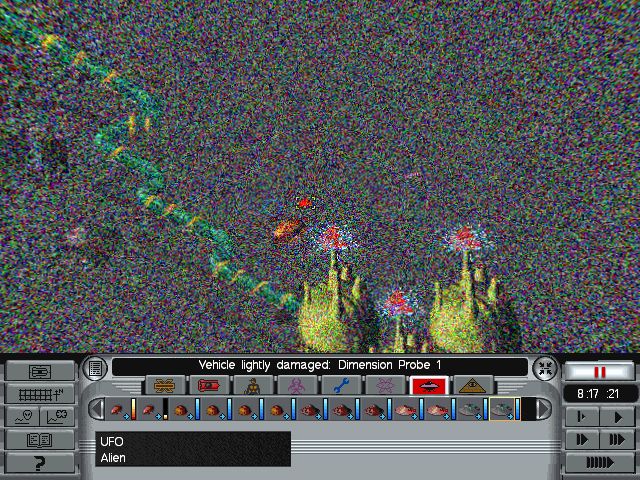 *D---G- ----S - ----H-- -E----T*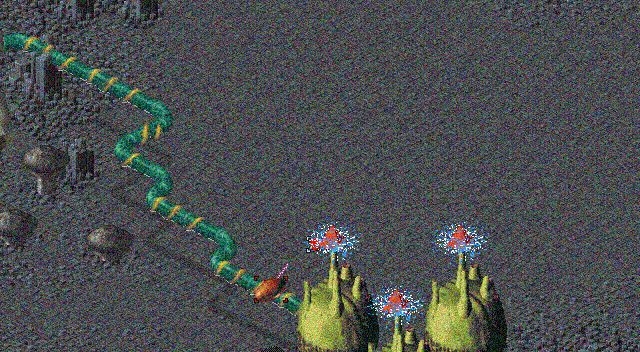 *RETUR---- FIRE*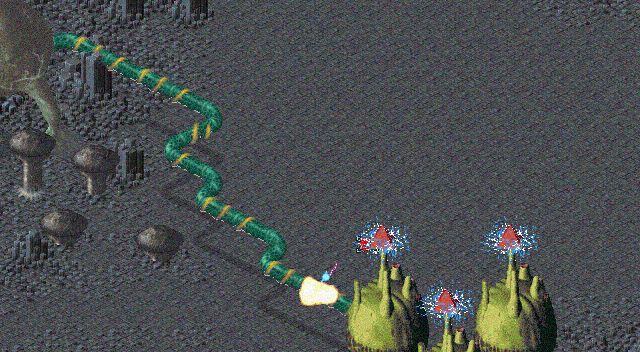 *ALIEN PROB- DESTROYED*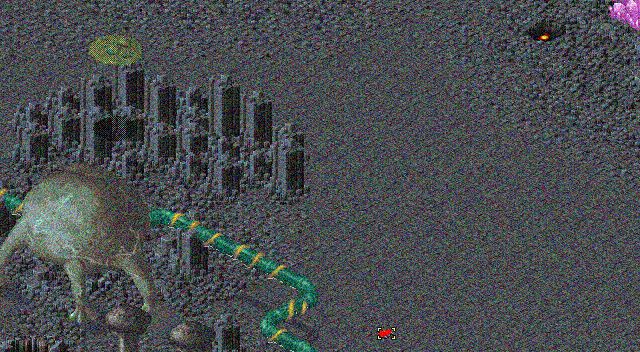 *THREAT --VEL HAS R-ACHED THRESH-LD*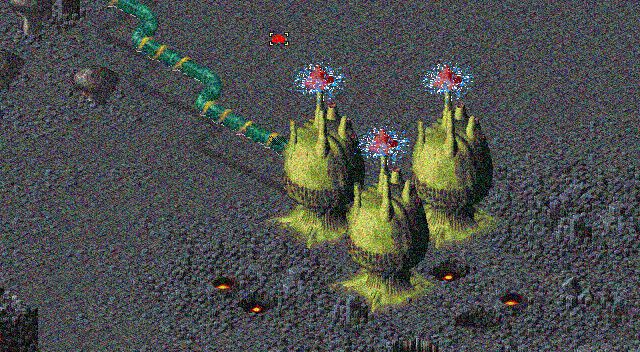 *RETURNING TO BASE*
Otto Zander: Did it get readings on everything we needed?
Tech: Yes, sir, we have all the data we wanted.
Otto Zander: Send it to Strangleglove immediately; I want his report on my desk yesterday!
Tech: Yes, sir!
----
Before Strangeglove gives us his report we know a few things - we had a plan to fire missiles into the alien dimension and turn it into a smoking radioactive wasteland. The secondary mission of the probe was to analyze the feasibility of this plan. Looks like these alien organic buildings are strong enough to withstand any blast we could deliver.
The thirty-nine hour round trip time is worrying. There must be some weird relativistic effects going on because as far as the probe knows, it was only away for a minute. If a team is sent on a mission to the alien dimension, they won't be available to defend the city for almost two days. More recruits will have to be hired to protect the city.
*END RECORDING*