Part 29
Sunday, April 16, 23:00
*BEGIN RECORDING*
It's been almost a week since my last update. We've been taking the time to prepare for our next mission into the alien dimension.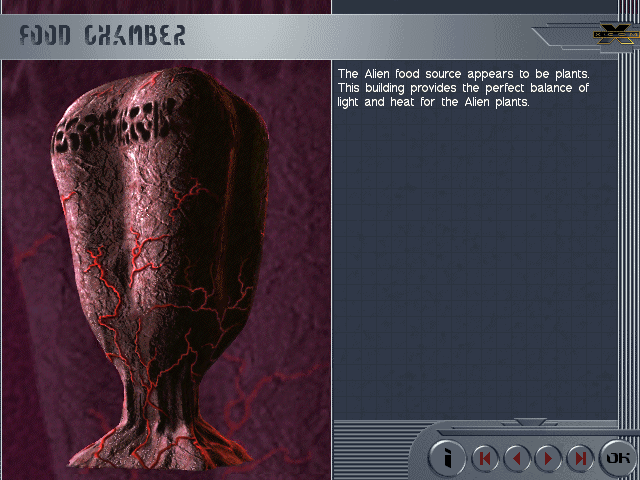 The food chamber is another important but not completely vital building in the alien dimension. They're not going to starve without it, but it will slow the quick advancement and growth of their soldiers, buildings and UFOs.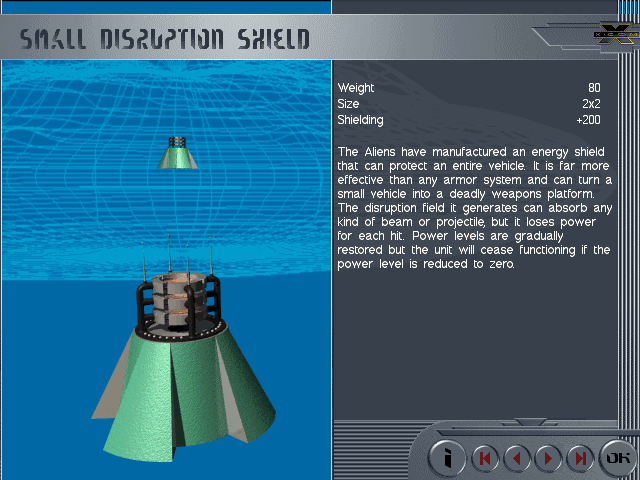 We've finally been able to understand the workings of the larger alien shields. Like the smaller personal version of the shields, they will be destroyed if drained completely, but unlike the personal version, these shields stack. Our fleet is easily two or three times more powerful than before, and can wage wars without getting even a stratch. All ships have been outfitted with these shields, including our back-up bio-transport "Welcome From Earf", whose construction finished yesterday.
On a side note, I've been reconsidering asking our soldiers to provide names for our vehicles.
----
*EXTERNAL CAMERA RECORDING OPERATIONAL*
Video
----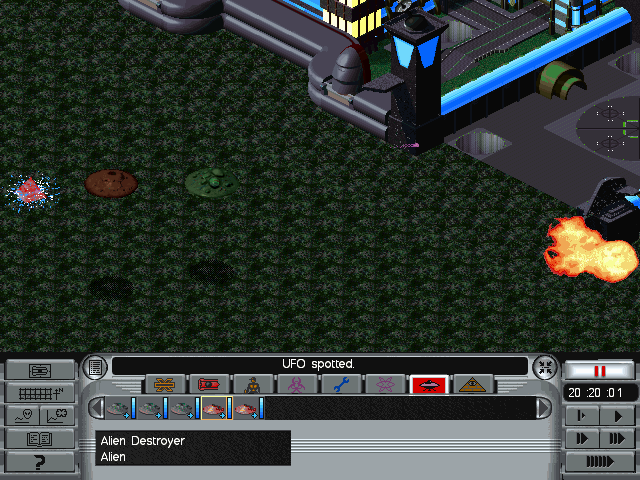 The aliens launched a retaliatory strike on the city. Two destroyers and three unknown types of craft exited the dimension gate guns blazing, destroying everything in sight. We've never seen the aliens use this tactic. We've always assumed they needed Mega-Primus intact for their nefarious purposes, so this change in tactic worries me. I pray it's simply an act of revenge and not a shift in alien paradigm.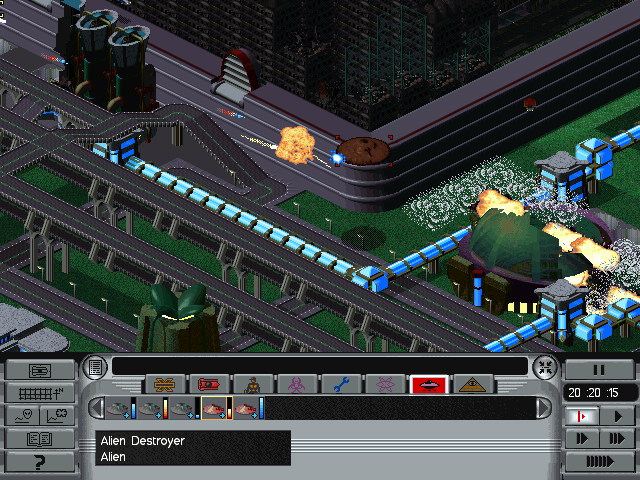 All our ships focused on the destroyers, and brought them down quickly.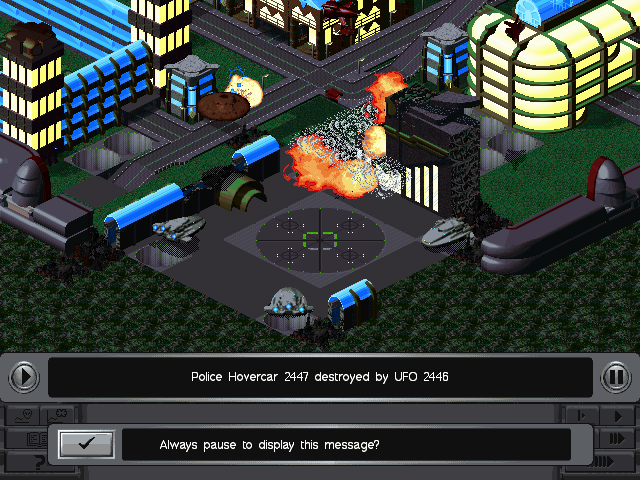 The other ships bombed the smaller Transtellar spaceport before we could intercept them. Transtellar has never really liked X-COM for whatever reason, but our relationship has greatly improved because of this alien attack. I suppose it really brought the threat home to them, and they've become grateful for our assistance.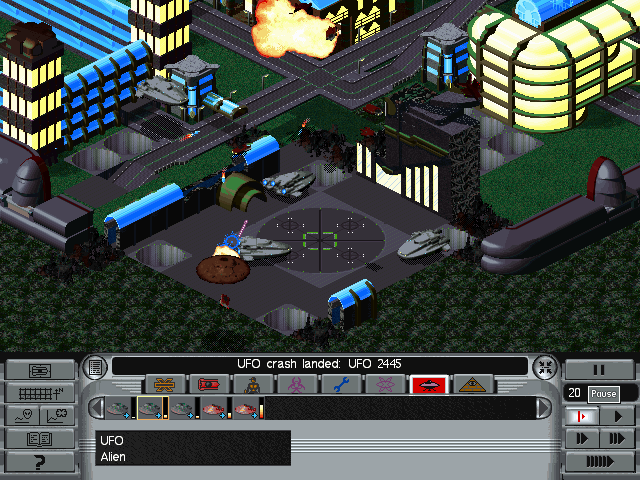 All five ships were successfully shot down with no damage to our own craft. Without our shields we would have been lucky to shoot down one UFO. This is a major victory, and I'm ready to declare we've achieved air superiority in Mega-Primus.
Even though we managed this storm, there were many civilian casualties.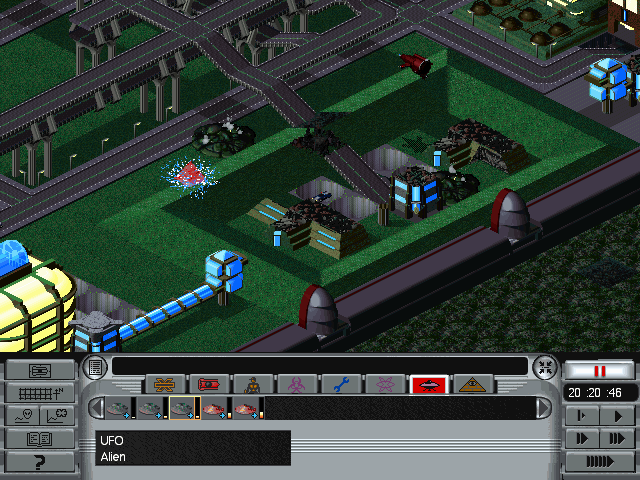 A MegaPol arms factory was nearly bombed into oblivion.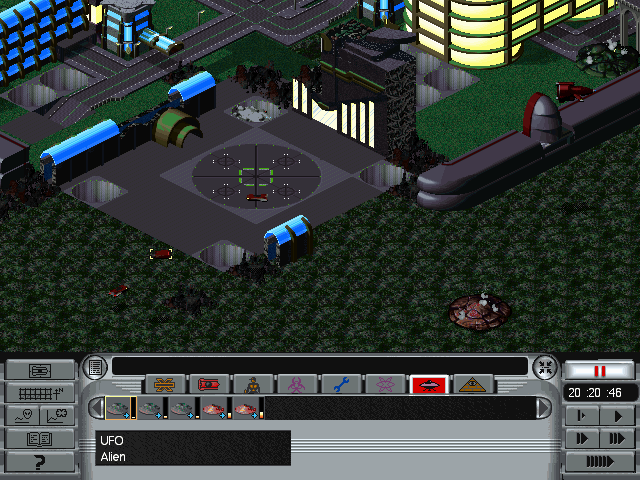 And the smaller Transtellar spaceport will require major repairs before re-opening.
We then began the arduous task of capturing the five crashed vessels. The main force cleared one destroyer without any problems.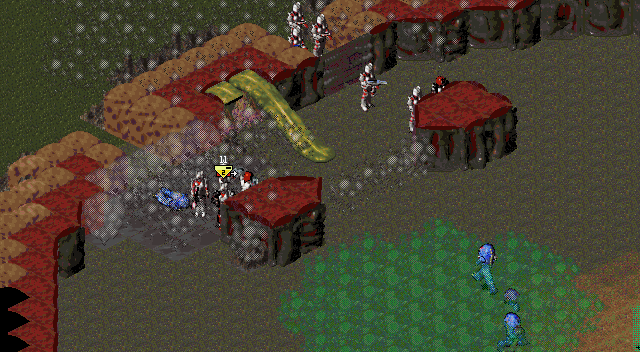 Our backup team assaulted the other destroyer where Cabledude and Dominic W-Hat were nearly killed by an alien grenade. Shieldless and unprotected, the two androids led the charge that successfully cleared the destroyer.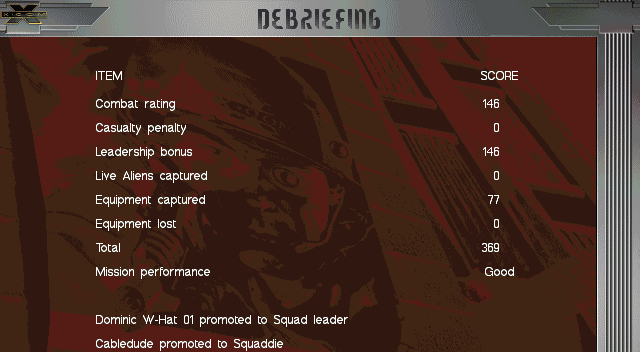 Both were promoted for their actions.
The main force then moved into the first of the three unknown types of UFO.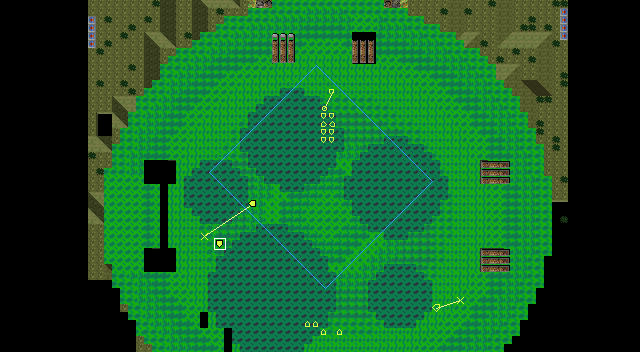 A respectable size - fifty-six meters in diameter, eight stories tall.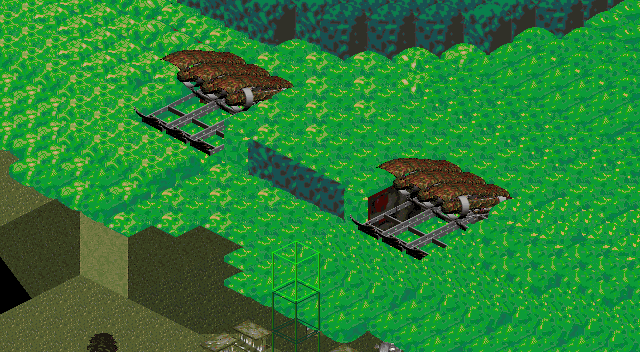 This ship also carried a new powerful warhead. Different from the weapon the destroyer carried, this weapon was able to tear through buildings, causing massive damage.
----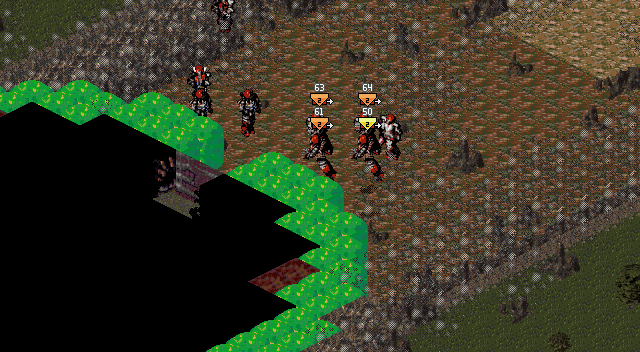 Soup-Bot: ENTRANCE FOUND. PROCEEDING WITH MISSION.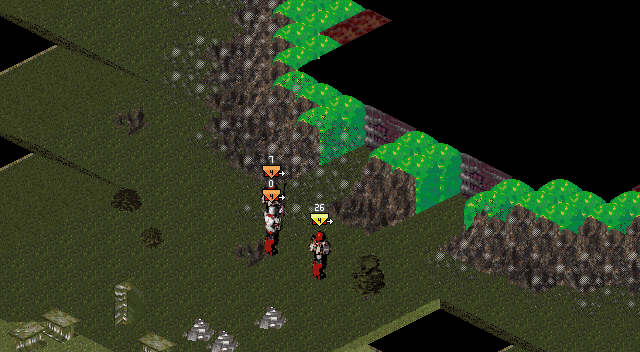 HAL: SECONDARY ENTRANCE FOUND.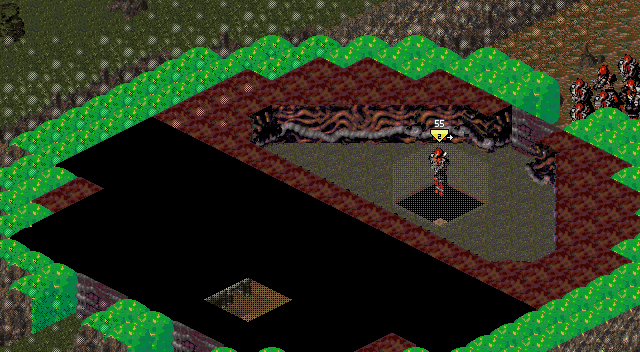 Untalented: NO ALIENS DETECTED. PROCEEDING TO LOWER LEVEL. NO ALIENS FOUND.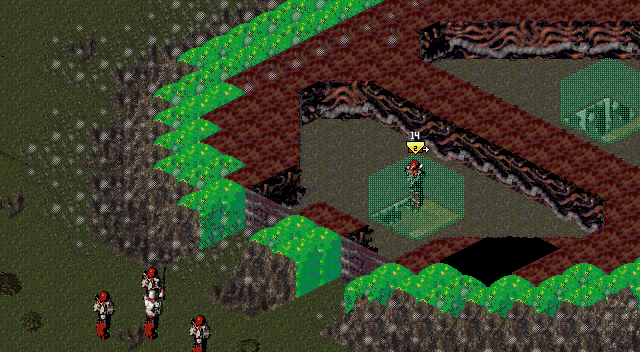 Untalented: I APPEAR TO HAVE LOOPED THROUGH THE SHIP. ENTERING UPPER LEVEL.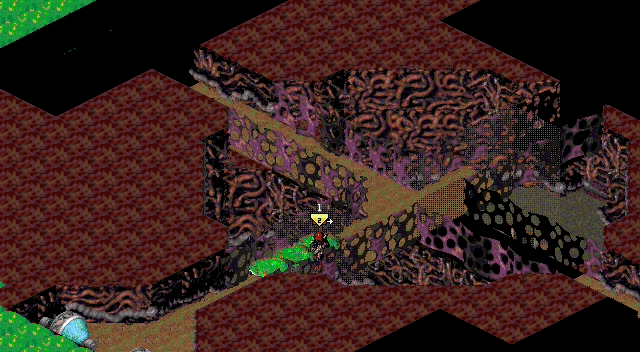 Untalented: ALIEN EXCREMENT POOLS. CURIOUS. WHY DO THE HUMAN UNITS WISH TO AVOID THESE?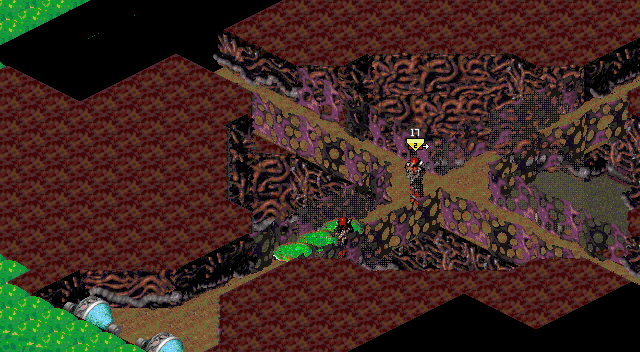 Soup-Bot: HUMANS CAN BE ODD. SIMPLY WALK THROUGH THE POOLS, THEY ARE NON-DAMAGING.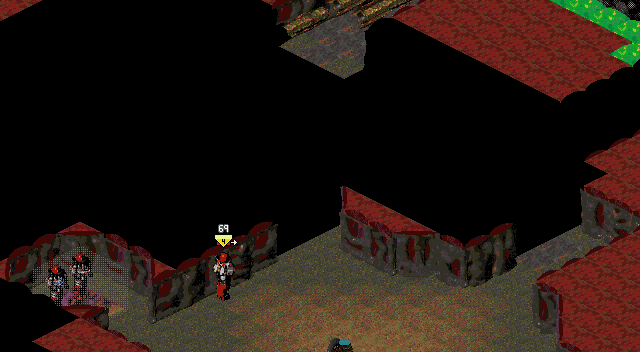 HAL: ENTERED TOP LEVEL. NO ALIENS YET FOUND.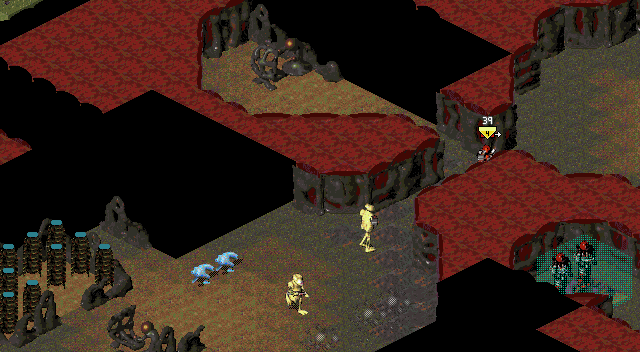 HAL: DANGER! THROWING GRENADES.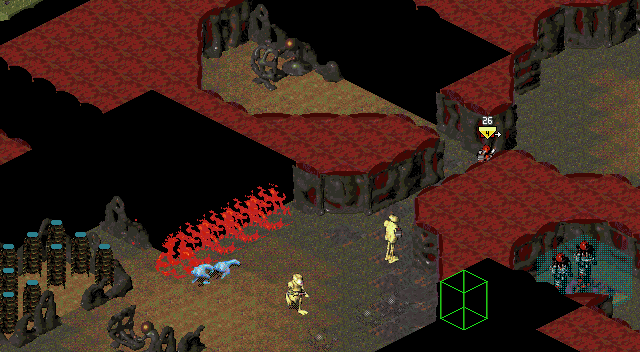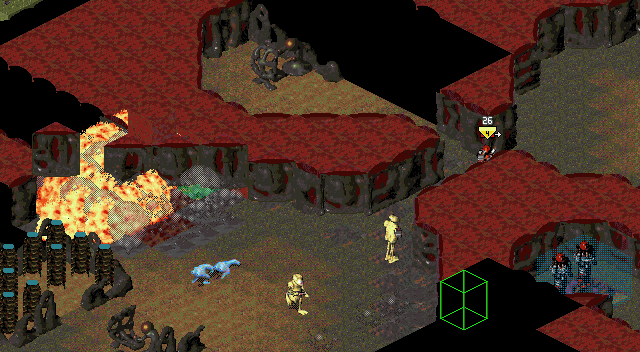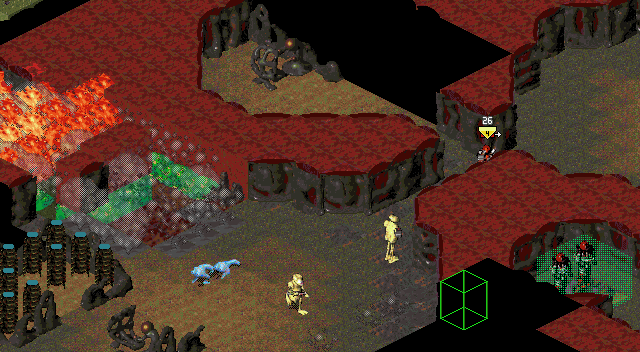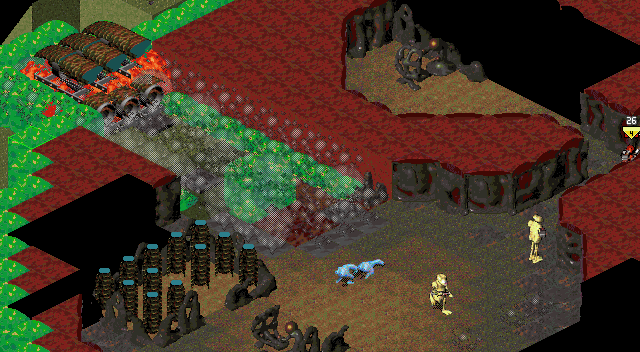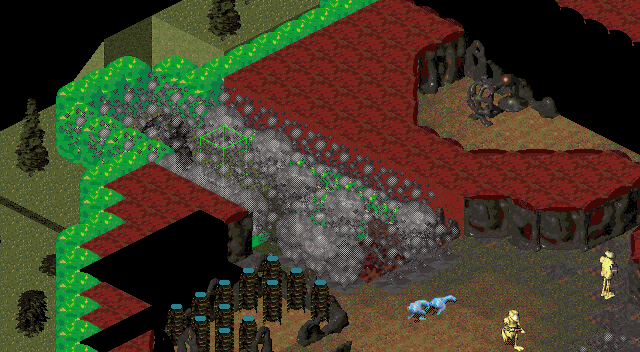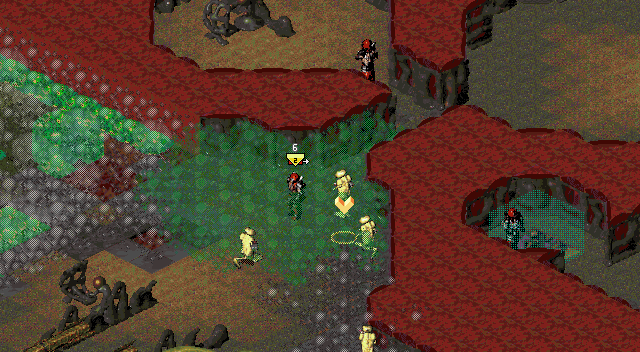 HAL: THREAT LEVEL EXTREME, DROPPING STUN GAS AND SHUTTING DOWN TO PREVENT DAMAGE.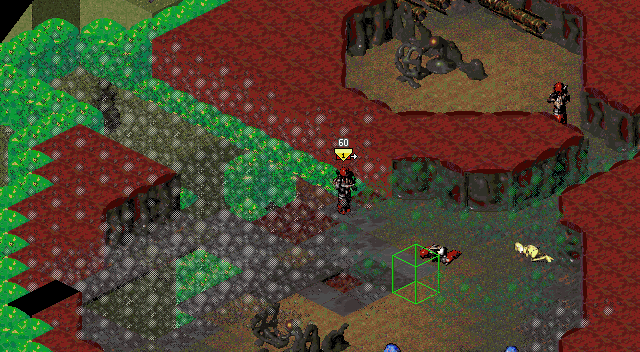 Mindfish: Hey guys, what's up here? Love the sunroof!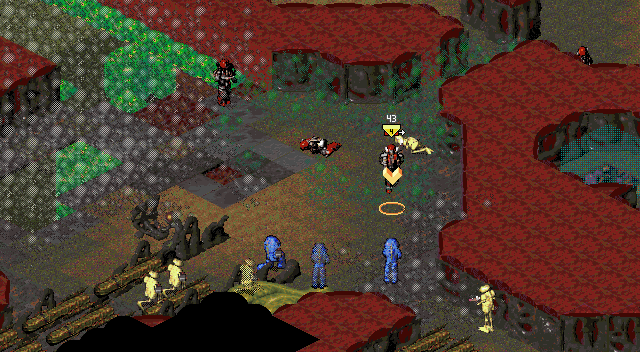 Untalented: THROWING MORE STUN GAS.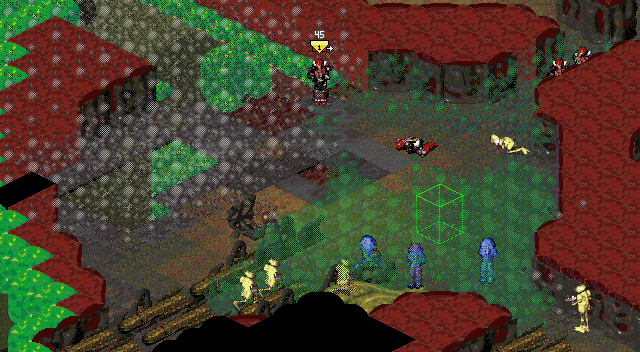 Mindfish: No, no, no! Have you androids learned nothing of improvisation? Look at those skeletoids hiding behind
a fucking missile
. This is how you deal with them.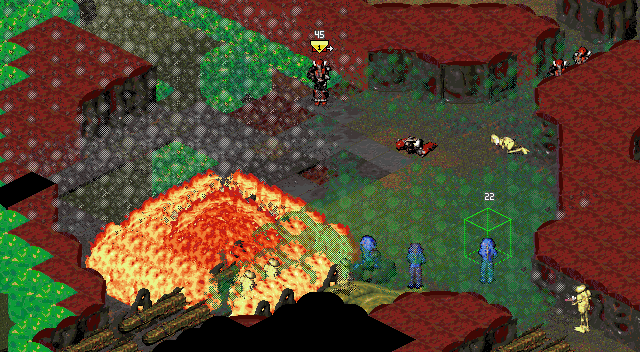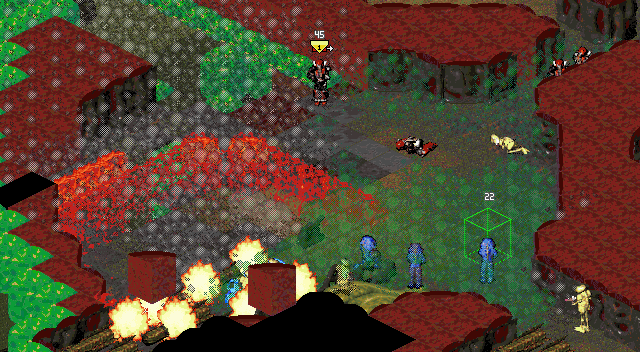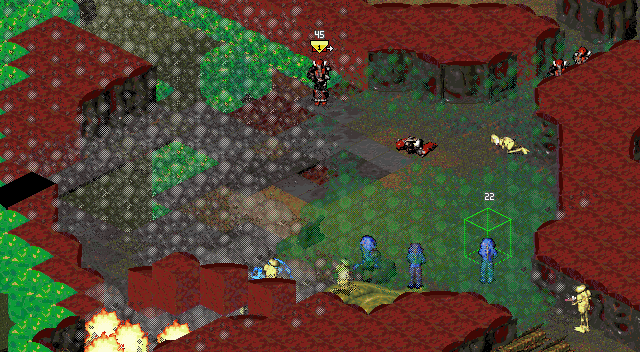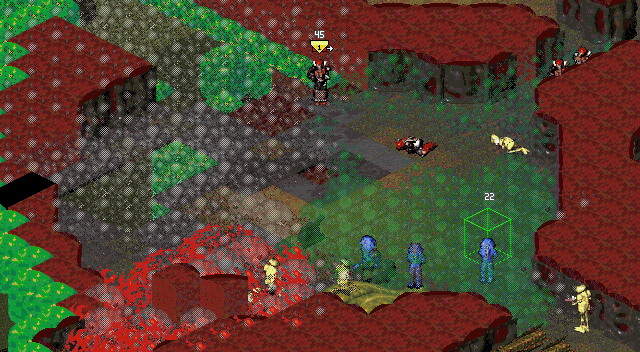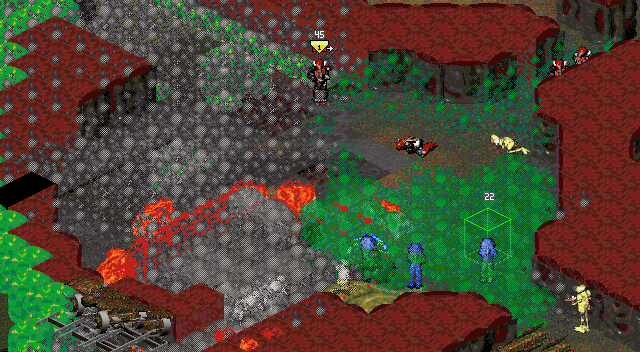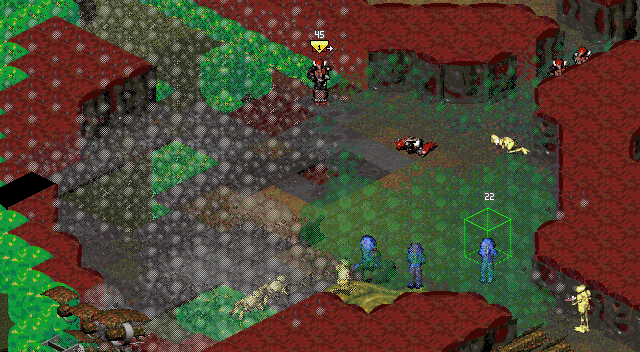 Mindfish:
Now,
let the stun gas handle them.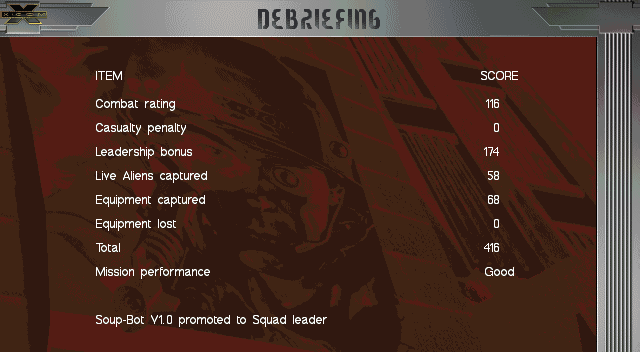 ----
The green alien ship seemed to be designed solely for airborne combat. The small number of troops and highly explosive ammo scattered throughout proved to be an enourmous burden for defending aliens. Once these bombers go down, the real threat from them is over.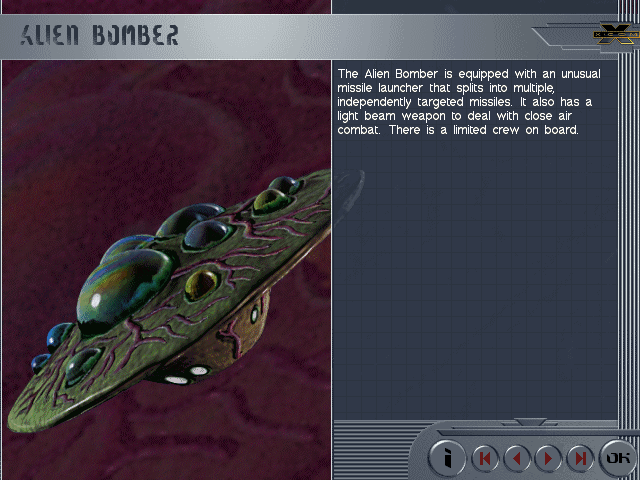 The second and third bombers ships were easily cleared by the backup squad. Redeker and Cabledude earned enough experience to be promoted to Squaddie and Squad Leader respectively. I've never seen a hybrid like Redeker before, he's nearly as athletic as the strongest human, but he was also able to psionically stun a skeletoid in the last mission. Schlock's never been able to stun psionically before, and we've tried training him to do it. Redeker did it without any training.
This engagement proved that our ships are nearly invulnerable (in our dimension) in combat. A recent project we've been working on will hopefully create a similar invulnerability in our soldiers.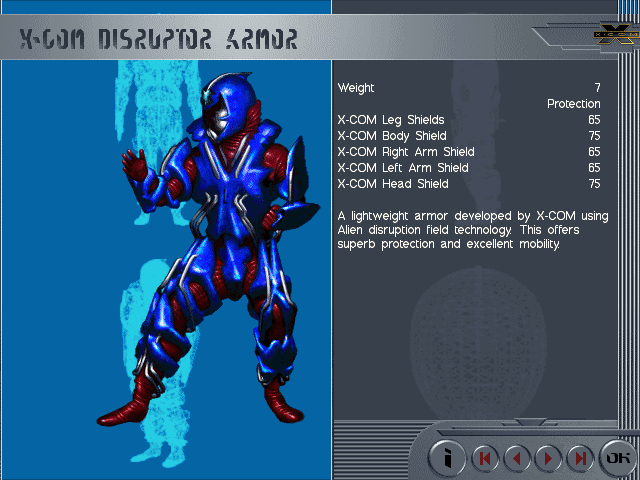 The X-COM Disruptor armor combines small personal shield technology with the strong and lightweight alien organic tissue to create the ultimate in light-weight protection. Most of our conventional weaponry cannot even scratch this armor, let alone penetrate it. When equipped, a soldier will be able to survive multiple explosions and disruptor cannon blasts without dying. The only drawback is that we could not figure out a way to incorporate an anti-grav unit into the torso, so MarSec torso units will not be replaced by the new armor.
Manufacturing will begin immediately, but with so many pieces and troops to equip, only the most important soldiers will receive the first units. We barely finished making a half dozen headpieces before deciding to send our main force out to destroy the alien food chamber.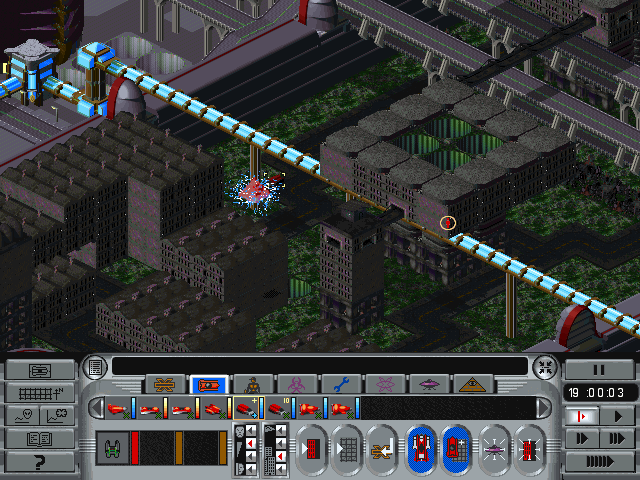 We can do nothing for them but hope for their safe return. During the last mission two soldiers did not return. We pray that this will not become a regular occurrence on our extra-dimensional missions.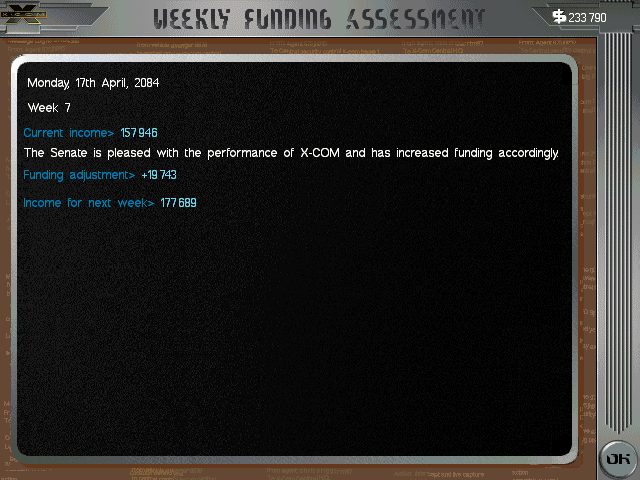 *END RECORDING*