Part 48
Thursday, May 18, 5:00
*BEGIN RECORDING*
We've now got the plans for another new device for our ships.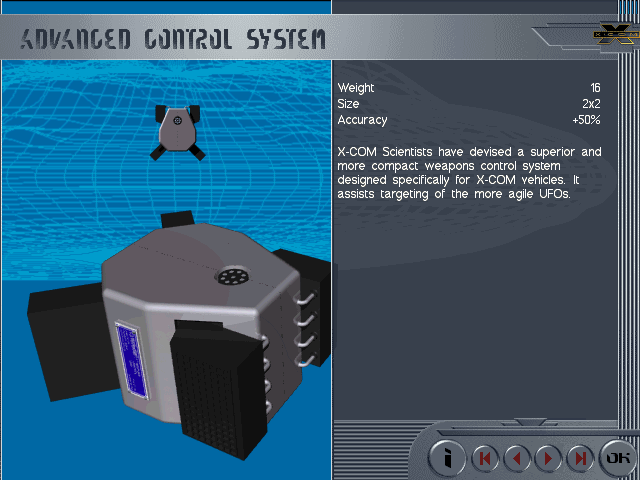 Our own targeting system is superior to anything MarSec builds, but the space it takes up is better used by adding more shields.
So instead we focus on more important things.
----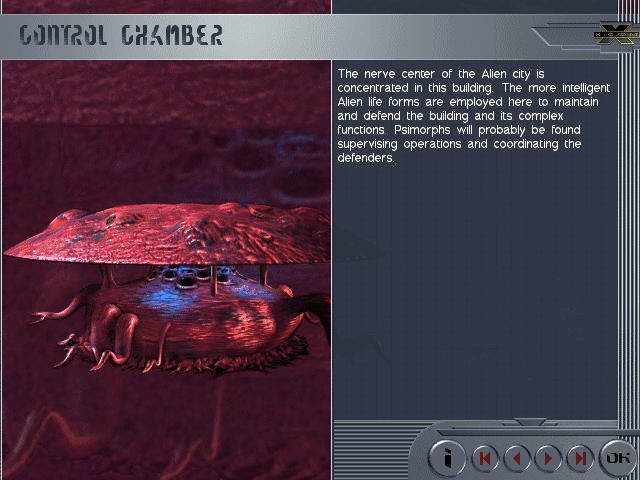 Mindfish: Look alive men, we expect there to be Psimorphs in here. Keep your cool, and focus on your task.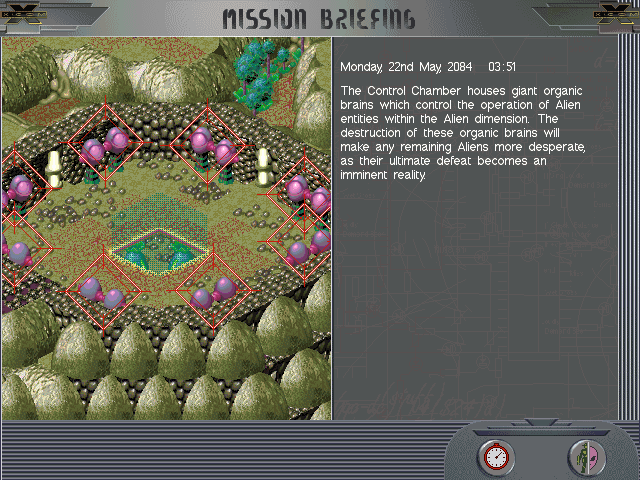 Mindfish: The control systems are all nested together. Heavy weapon fire should take them out no problem. Now go! Find those control centers!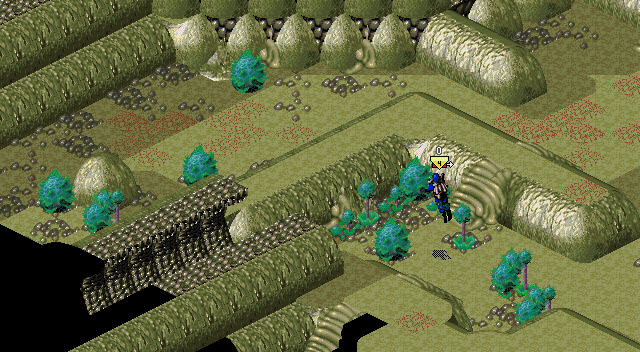 'Dini': I HAVE LOCATED SOME KIND OF TUNNEL ENTRANCE. IF THERE ARE PSIMORPHS PRESENT, ANDROIDS SHOULD BE USED. ROBOT SQUAD 'B', FOLLOW ME.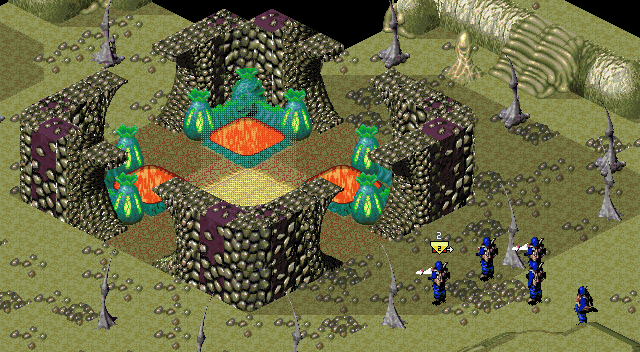 Jade: There's another important looking structure over here. Get out the big weapons, guys!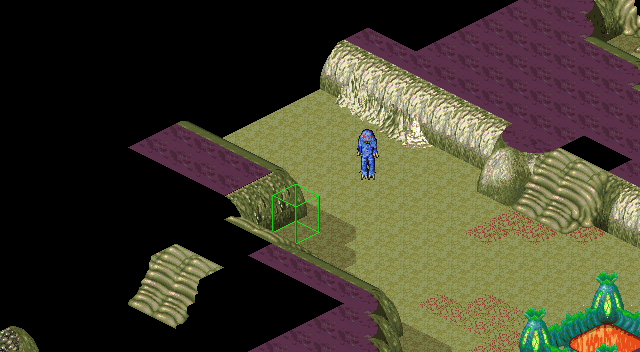 Chuck Charlie: Look at this! This anthropod has no weapons! Easy kill for me!
Finally
, I'll get promoted from Rookie!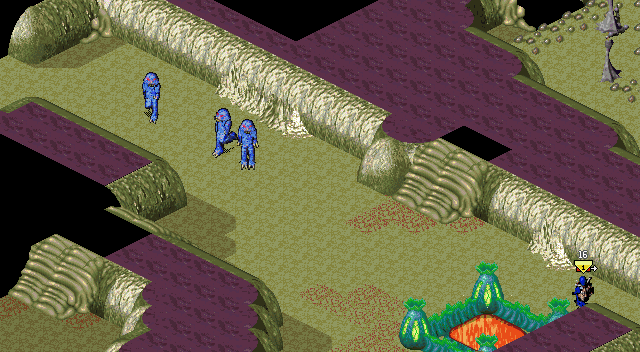 Chuck Charlie: FUCK YES, three easy kills, no resistance. Ready....aim...
Mindfish: Got 'em!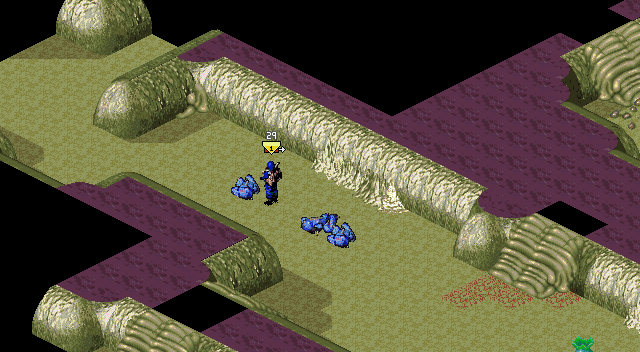 Mindfish: Huh, these anthropods have no weapons. Curious.
Chuck Charlie: GODDAMMIT YOU KILL STEALING...uh...wait, yes Sir, they have no weapons. Bravo for noticing that!. Good job killing them all!
*grumble, grumble*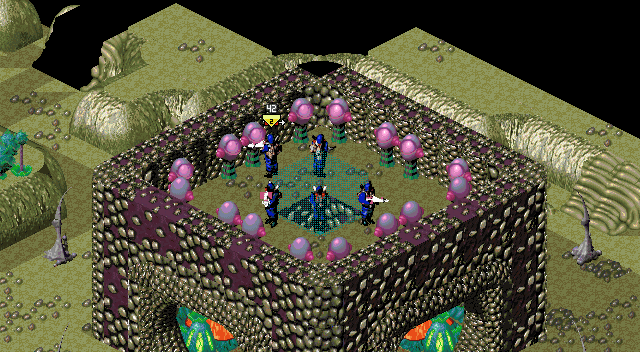 Jade: Maybe it wasn't such a good idea to bring dimension missile launchers to destroy these things. They're a bit...close to us.
Teppec: Everyone, prime and drop grenades. Set for twenty seconds.....one....two...mark!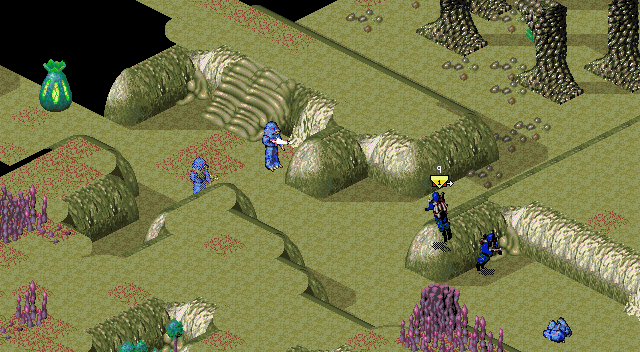 Chuck Charlie: Hey, more Anthros, but they have weapons. I'll get them!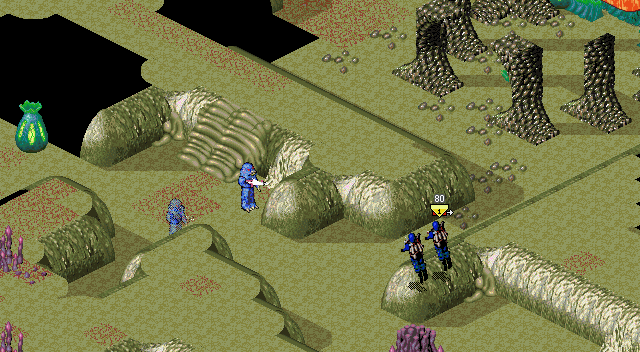 Mindfish: Did someone say anthros? I don't mind padding my stats!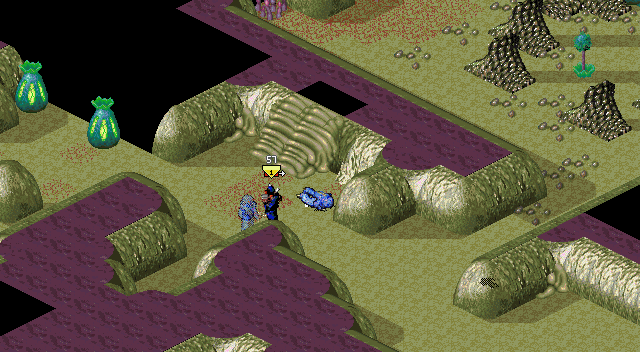 Mindfish: One down!
Chuck Charlie: OH COME ON! At least let me get that other one!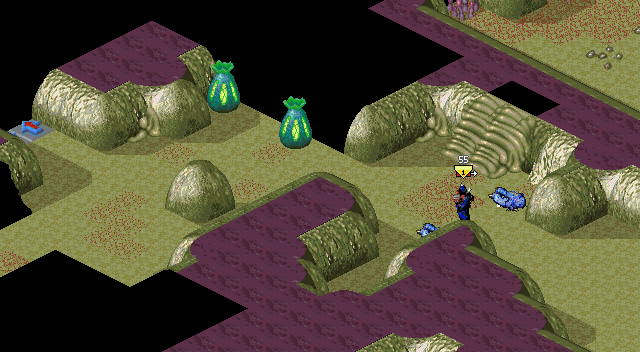 Mindfish: Got the other!
Chuck Charile: I'm never getting promoted.
Mindfish: WHOO! I'm on a roll! Can't stop me! I can clear a building by myself!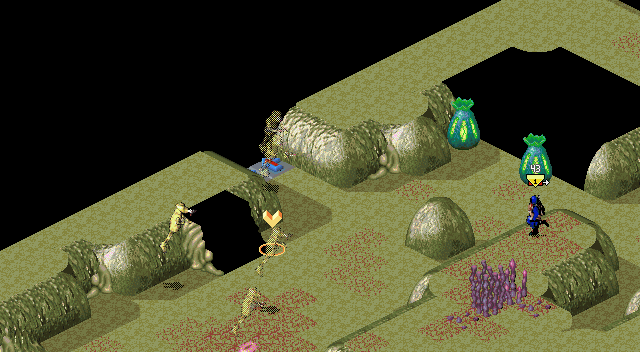 Mindfish: Uhhhhhhhoooooooh shit. Backup! Get here on the double! That's an order!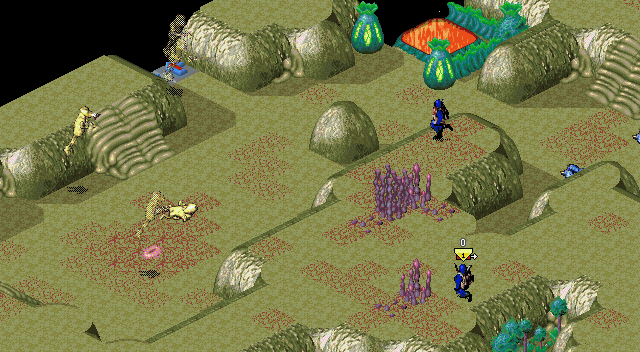 Psion: Skeletoid down.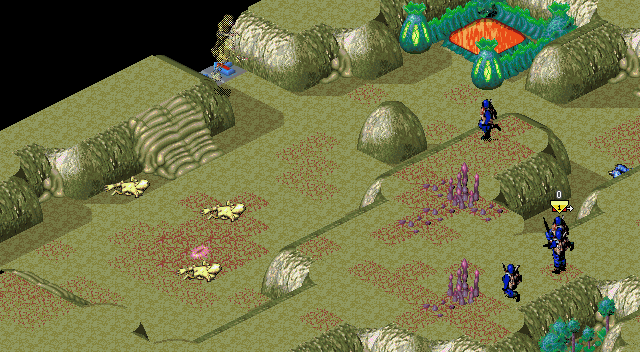 Lacroix: I got two more for you.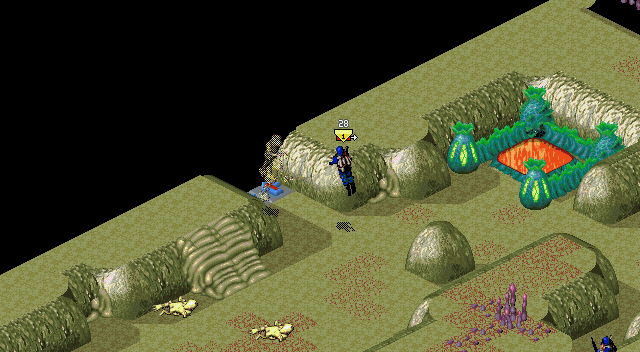 Mindfish: Cancel backup order, I can get them!
Chuck Charlie: NO! Please, let me, I want to kill something!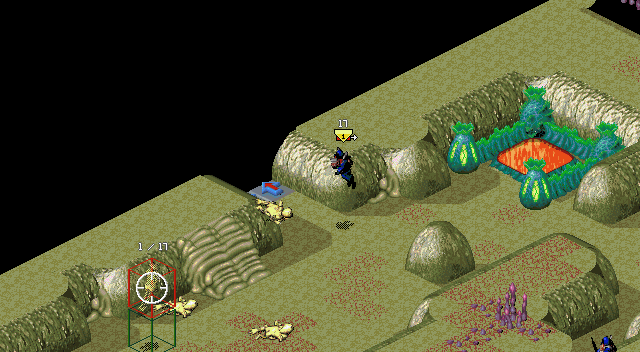 Mindfish: You say something Chuckie? I'm too busy killing Skeletoids to listen.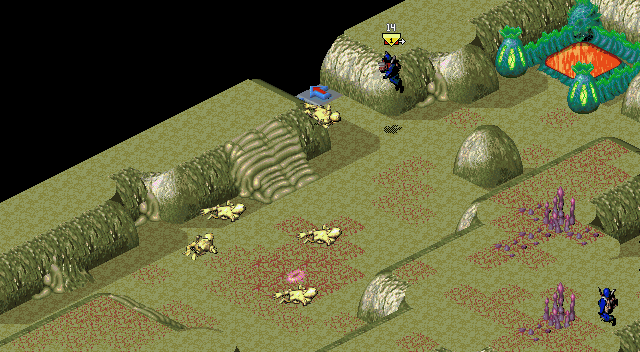 Mindfish: There! Quite the hot streak I'm on! Don't you agree Chuck?
Chuck Charlie: ....
Mindfish: Jeez, lighten up man, it's not a competition.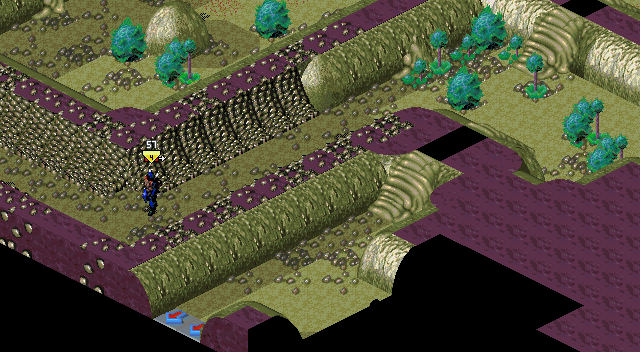 Cabledude: ENTERING TUNNEL.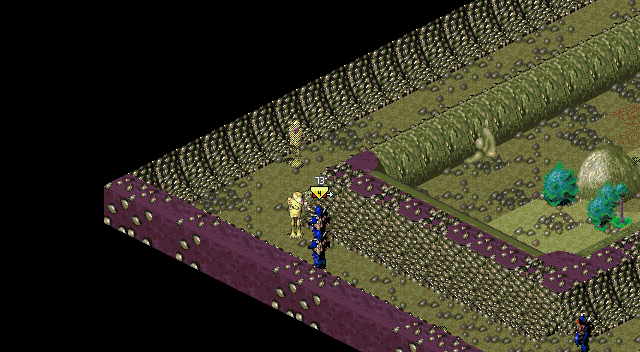 'Dini': HOSTILES ENCOUNTERED. WE MUST BE ENTERING AN IMPORTANT STRUCTURE.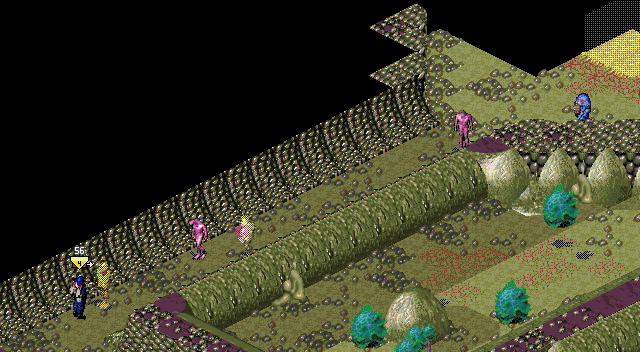 'Dini': GASSING THE TUNNEL FOR OUR PROTECTION.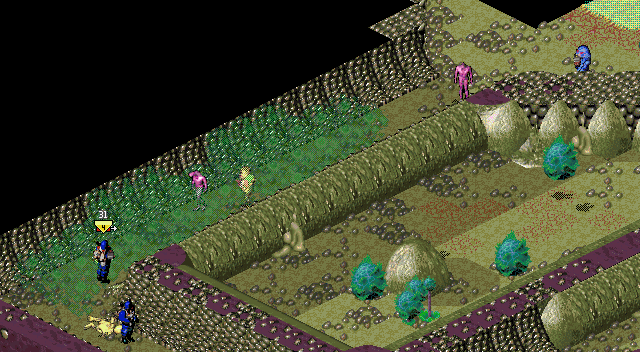 'Dini': THIS SHOULD BE EFFECTIVE.
Evil Astronaut: NEGATIVE DINI, WE SHOULD TAKE A MORE ACTIVE APPROACH.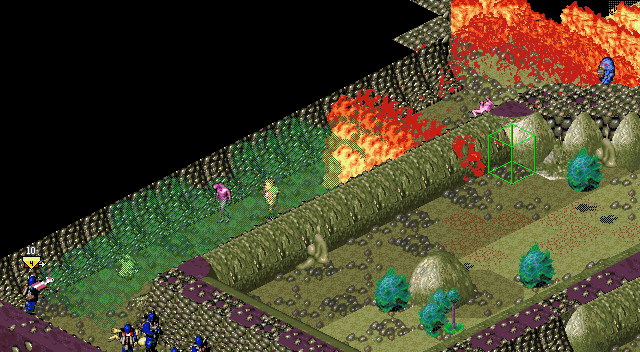 Evil Astronaut: LIKE THIS.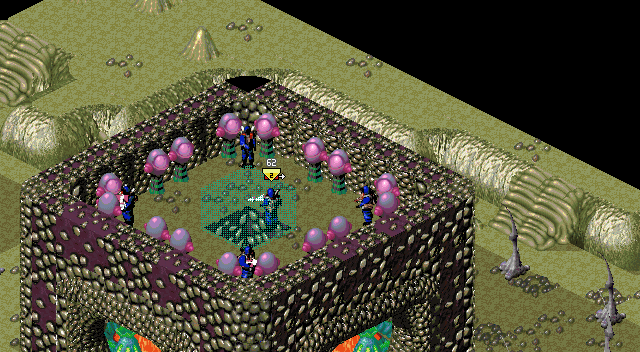 Booyah: Everyone ready? Drop grenades!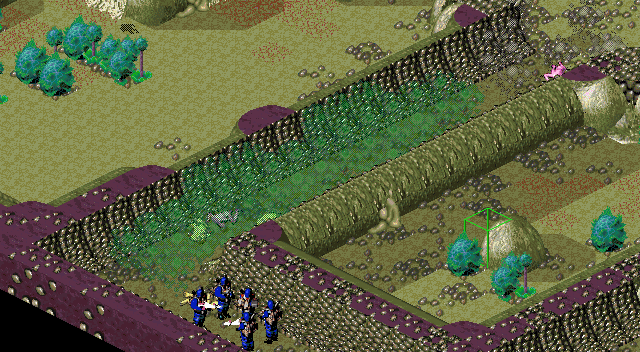 'Dini': HALLWAY CLEARED. ADVANCE!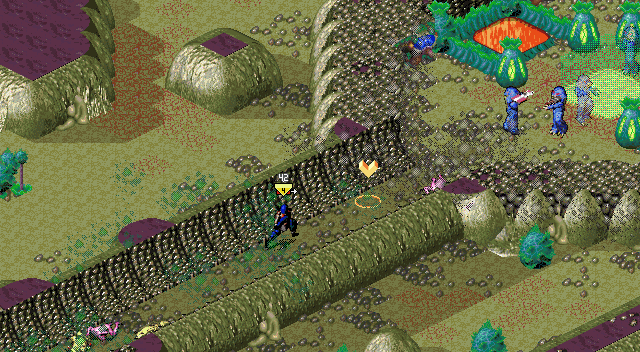 'Dini': I DON'T SEE ANY PSIMORPHS. CURIOUS.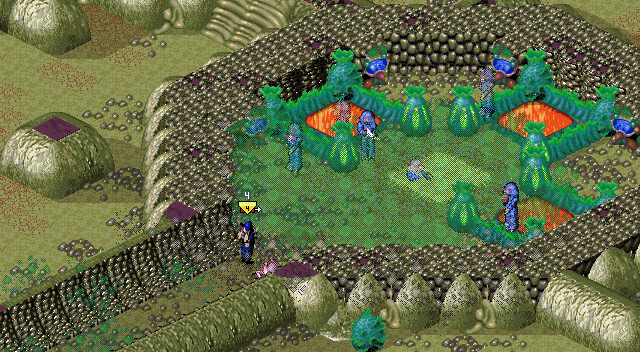 'Dini': ANTHROPODS WILL SOON BE UNCONSCIOUS.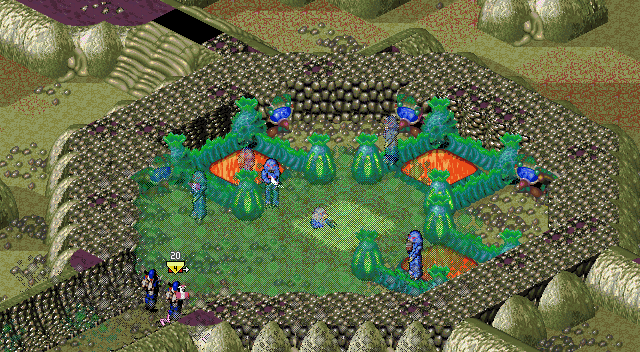 Evil Astronaut: NEGATIVE DINI, MY WAY IS MORE EFFECTIVE.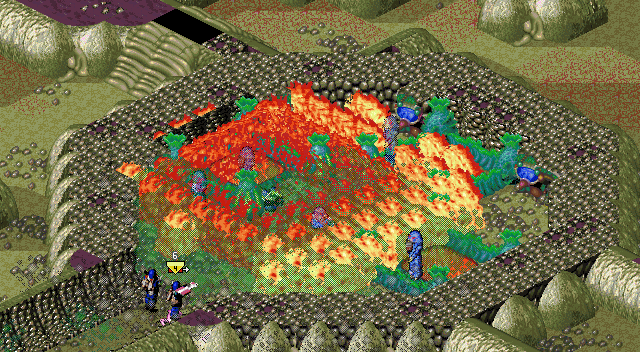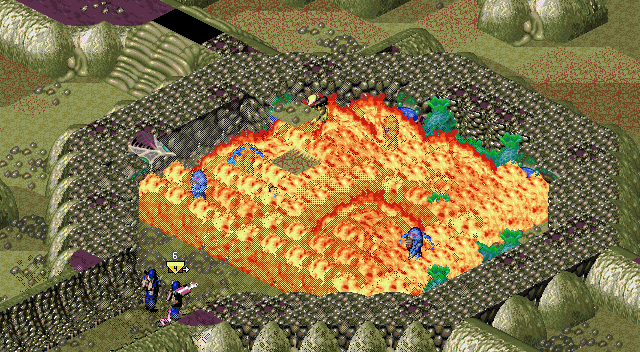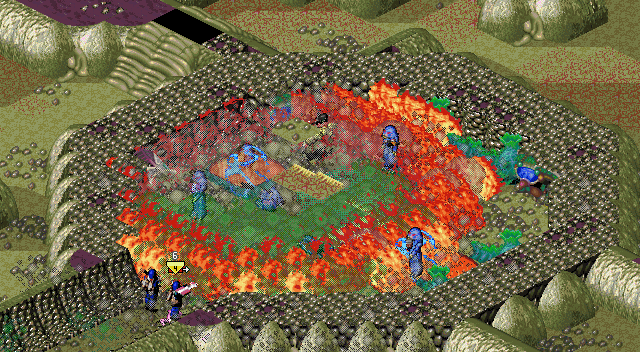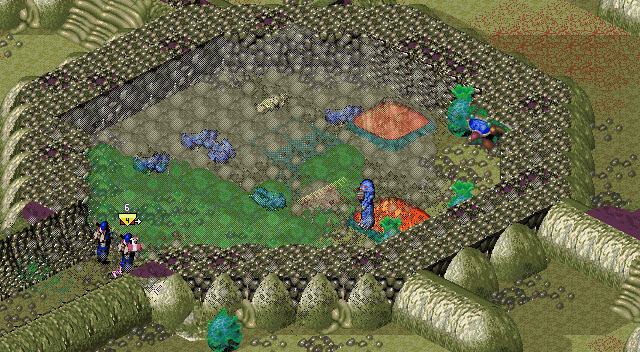 Evil Astronaut: SEE? ONLY ONE REMAINS.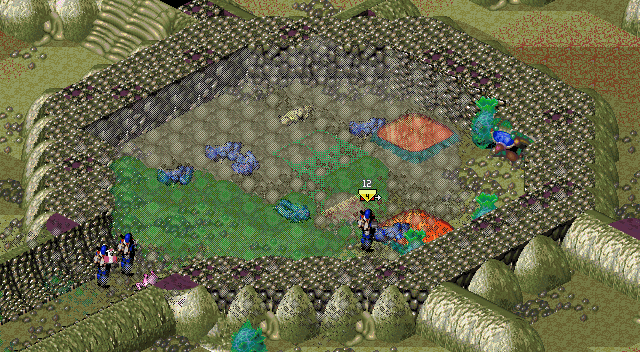 HAL: NONE REMAIN.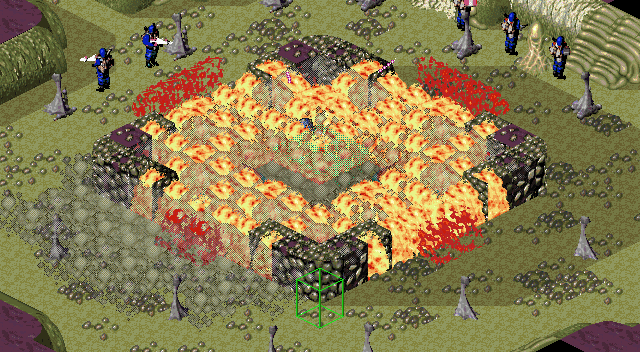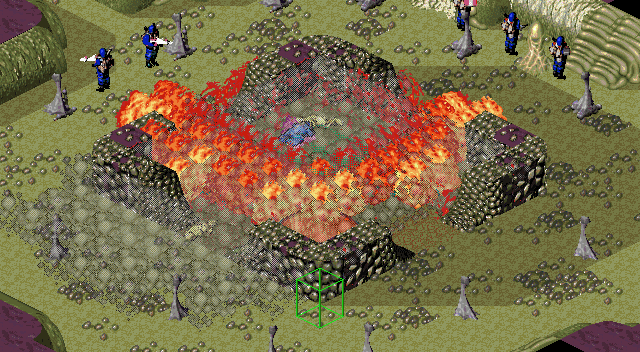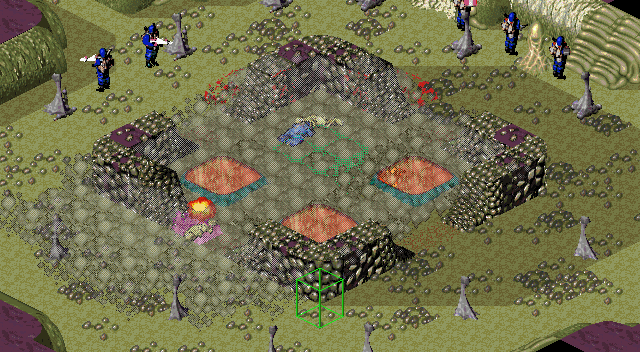 Teppec: Looks pretty good! I'll go up and confirm the destruction.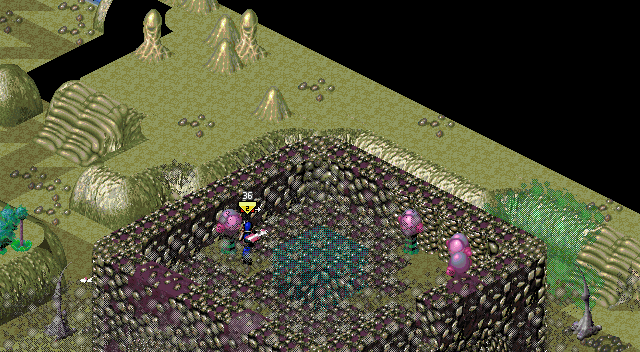 Teppec: Almost. I can get the rest myself.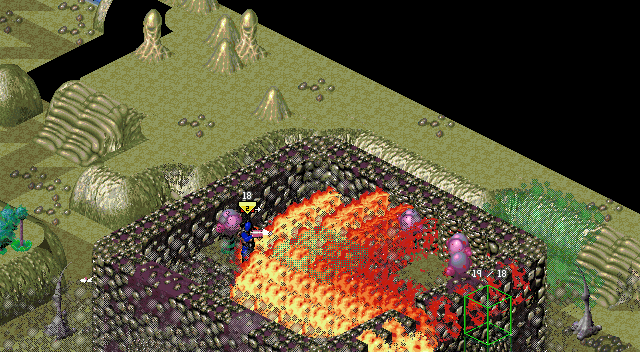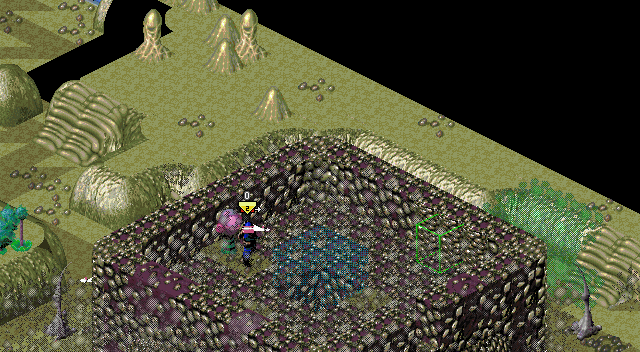 Teppec: And now just one left.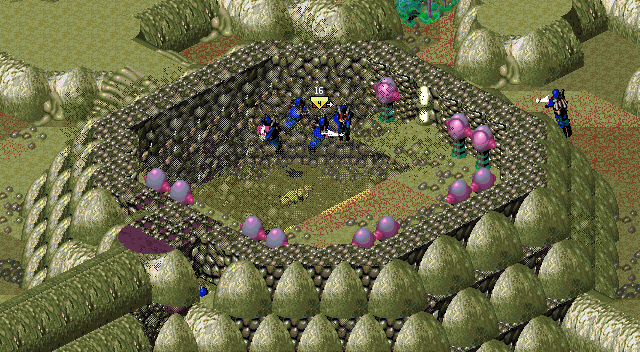 Pusherbot: FIRING DIMENSION MISSILE.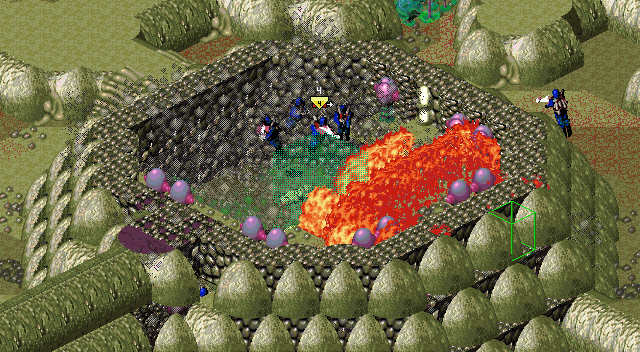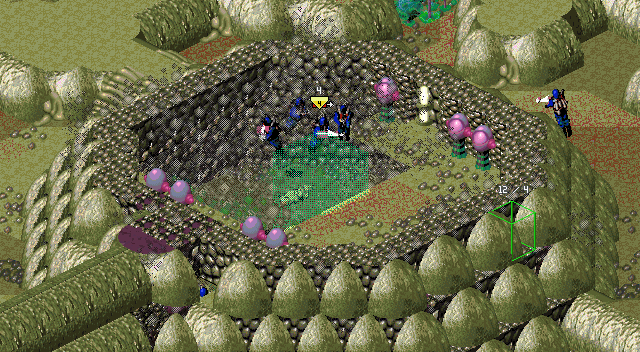 Evil Astronaut: I AM FIRING AS WELL.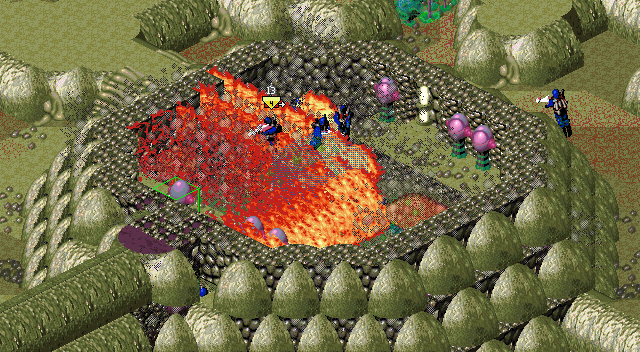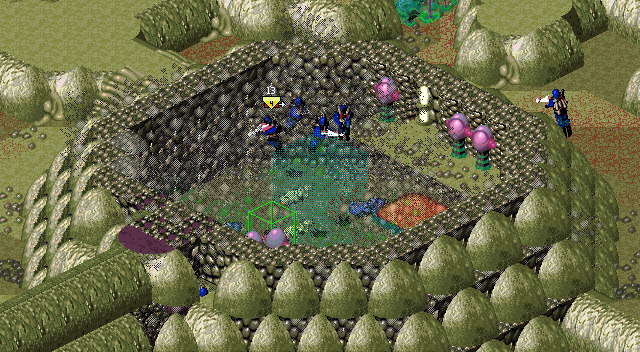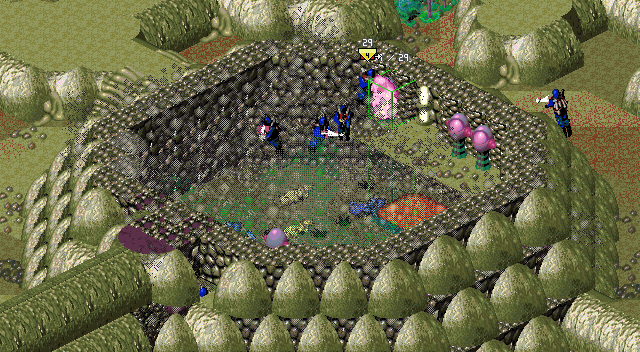 HAL: I WILL SHOOT THE REST INDIVIDUALLY. EVERYONE ELSE SHOULD BEGIN EVACUATING.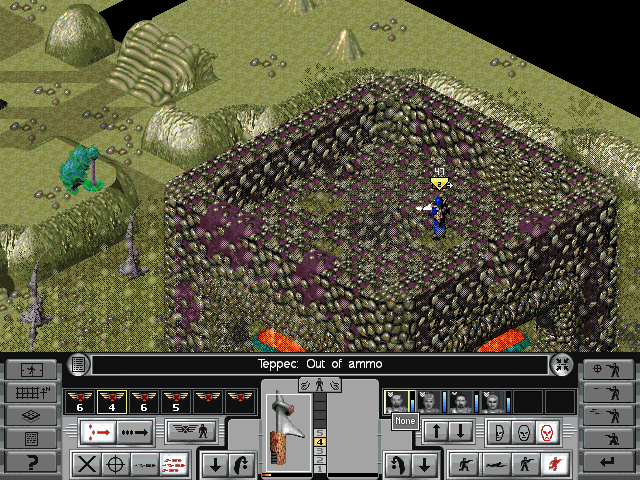 Teppec: WHOO HOO! Blew up all of them! I am soldier extraordinaire! Nothing can stop....OH GODDAMMIT why does this thing run out of ammo so quick?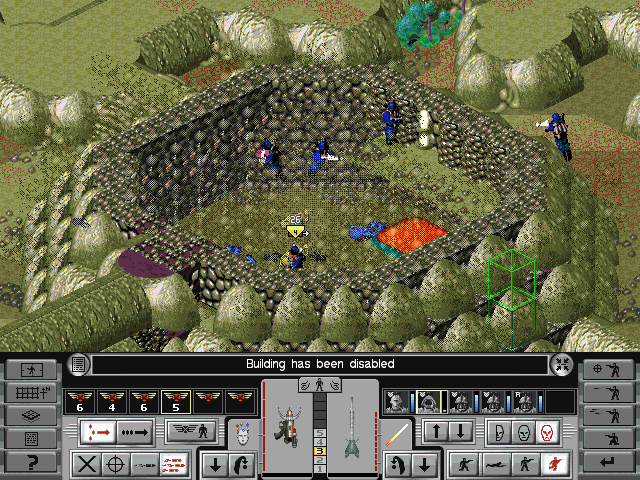 'Dini': LAST CONTROL SYSTEM DESTROYED. EVACUATE.
----
Mindfish: You did good Chuckie. I think I'll make you squaddie now.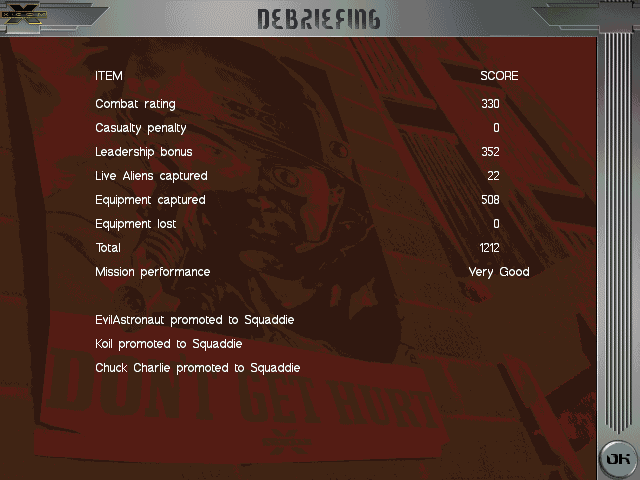 Chuck Charlie: Thanks for the pity promotion Sir, but I want to kill some aliens myself.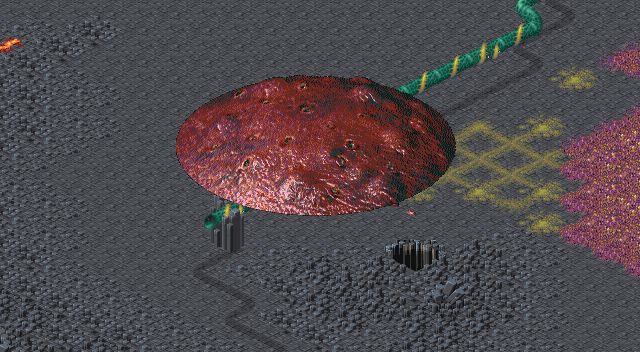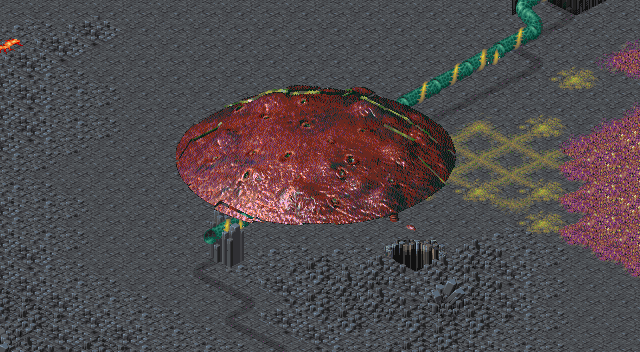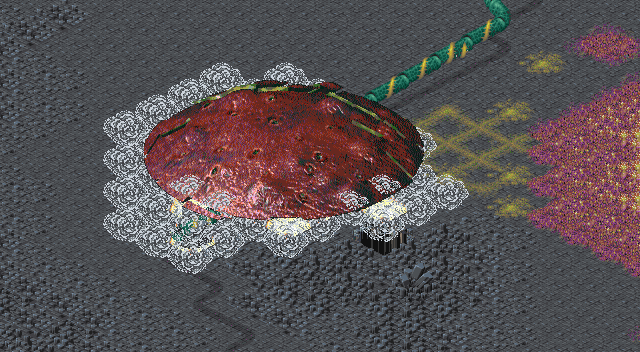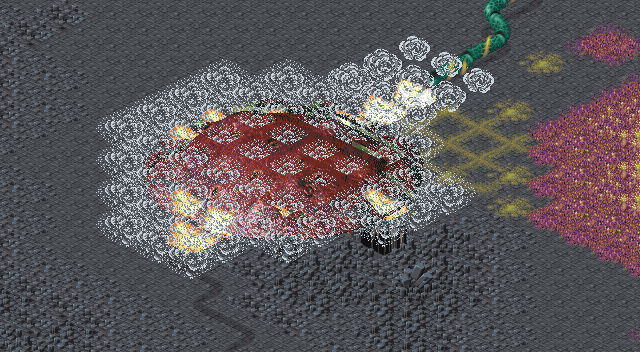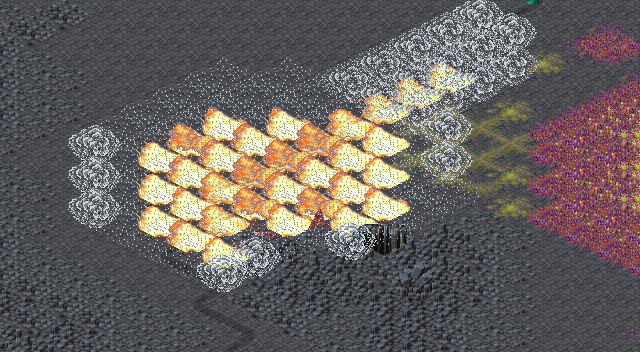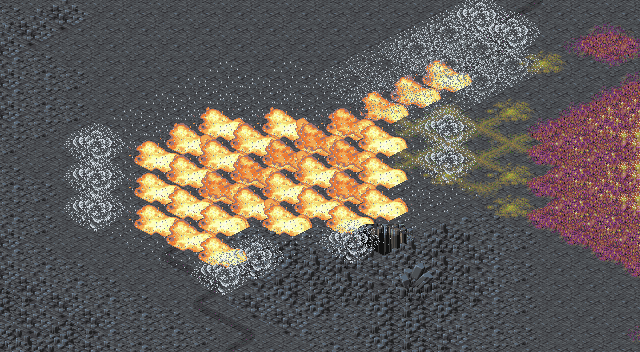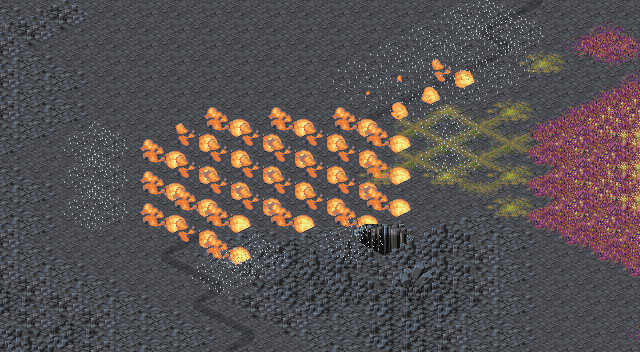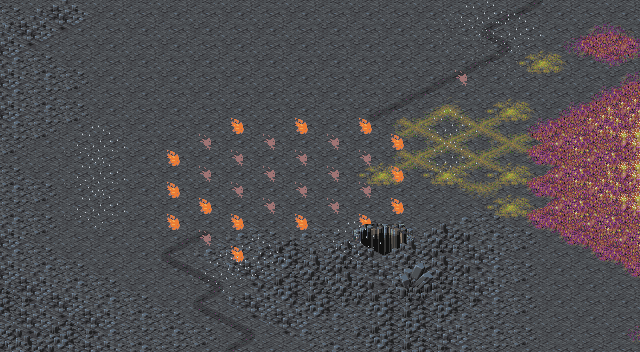 ----
Whenever things are going this well, I get worried. Where were the Psimorphs we were expecting? How come half the aliens were unarmed? Have we captured and killed so many of them that they've run out of equipment?
I'm a little disappointed with the comments from rookies Chuck Charlie and Evil Astronaut. This war is not about personal glory and kill-stealing, it's about getting the job done. We're hoping that their respective promotions will keep them happy and fighting to their best abilities.
*END RECORDING*