Part 58
October 23, 17:00, 2084
*BEGIN RECORDING*
I don't know where to begin, and I only have an hour to explain everything.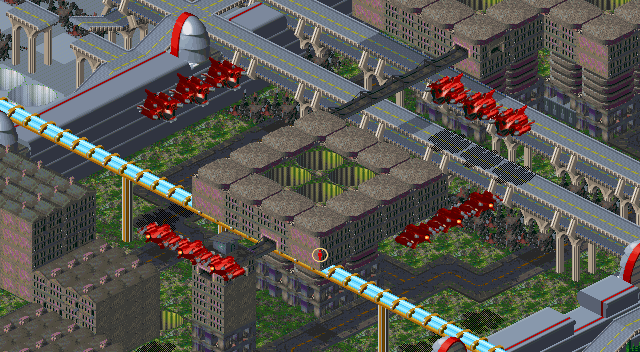 I look at the holocamera feed from outside the base and I can't see anything but my own personal failure. It's hard to admit that you are personally responsible for the destruction of everything you hold dear. I
must
have made a mistake somewhere, but I'm at a loss as to what exactly I could have done differently. The only thing I have left to do is describe what's happened to us in the hopes that someone will someday read this and understand. Perhaps even forgive.
We've been given an ultimatum - deliver the entire X-COM Ufopaedia and Dr. Strangleglove by six p.m. or deal with the consequences. Even though it means the death of X-COM and countless civilian lives, it's a decision I will have to live with for...fifty eight minutes.
I write this entry from Evening Star underneath the emergency lighting. We haven't had main power running for over an hour.
It started earlier today I received a message from Soup-Bot. For the first time, I was to meet personally with the leadership of S.E.L.F. inside their base.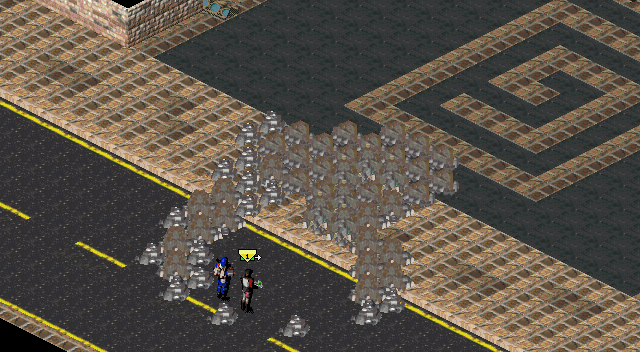 I arrived at the location he provided me. A run-down slummy building in a neighbor ravaged by gang warfare.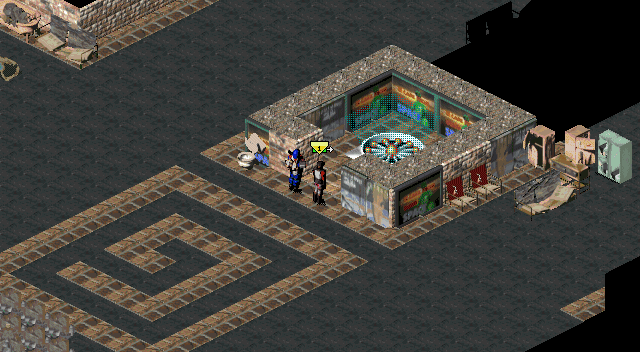 We walked towards the grav lift. Soup-Bot didn't give me any hints about what the S.E.L.F. leaders wanted, he only assured me that I would understand once we met. I expected the grav lift to take me up to one of the run-down apartments in this building, so I was rather alarmed when Soup-Bot entered a code into the grav lift and we began descending. I couldn't tell exactly how far, but it was clear we were going deep down into the foundation of this building.
We exited the grav lift, and I was met with a terrifying sight.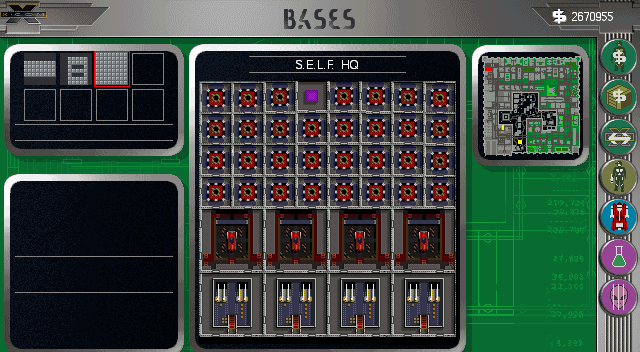 Deep underground the androids had built their own military base. As far as the eye could see there were workshops, factories, vehicle service bays, and an automated security system that is completely impenetrable. I could see numerous X-COM and alien devices from my vantage point, devices that S.E.L.F. nor anyone should be in possession of. Inside I was rather scared, but I needed to maintain my stern demeanor. "I demand to speak with the S.E.L.F. leader,
now
!" I was hoping my aggressive stance would throw Soup-Bot off guard, but it's hard to manipulate the emotions of a robot. His response to my statement frightened me more than anything else in my life.
"YOU ARE."
I tried not to show my fear and demand an explanation, but Soup-Bot continued to give me what essentially was a tour of S.E.L.F. HQ. If he was trying to intimidate me, it worked. He pointed out factories that were churning out androids, weapons, and most terrifying of all, Annihilators. Every time I tried to interrupt, Soup-Bot would cut me off or ignore me and continue touring the base.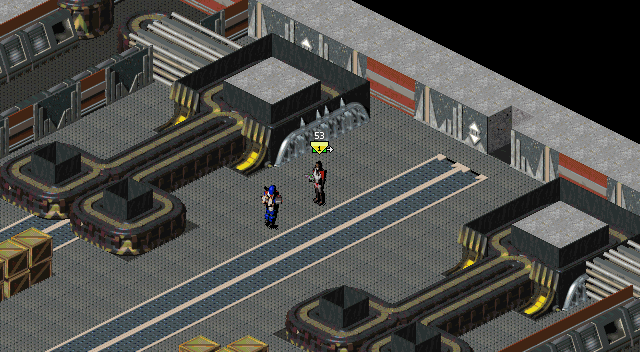 When he finally ended his tour and began speaking to me, it actually made me wish that we were still touring around.
"I'M SURE YOU ARE WONDERING WHAT THE PURPOSE OF ALL THIS EQUIPMENT IS, AND HOW WE HAVE ACQUIRED IT. THIS WAS OUR BACKUP PLAN IN CASE THE ORIGINAL PLAN FAILED. WE CALCULATED ONLY A 50% CHANCE OF SUCCESS."
I told him this whole thing was ludicrous, and again demanded an explanation.
"MARCH TWENTY-NINTH, ENTRY NUMBER TWENTY-TWO, IMAGE THREE. X-COM AND S.E.L.F. NEGOTIATE AN ALLIANCE IN EXCHANGE FOR INCREASED ANDROID RIGHTS FOLLOWING THE NEXT ELECTION."
"How did you..." I asked, even though I knew the answer. Soup-Bot had somehow broken the encryption on my journal.
This
journal. He had read everything I had written down about the war.
"THE MAYOR WAS RE-ELECTED BUT HAS FAILED TO ADDRESS THE PROBLEM OF ANDROID RIGHTS."
"You know that I protested that!" After re-election, the mayor declared the Mega-Primus operation a success, and the world began rebuilding efforts. To satiate the need for laborers and solve the human unemployment problem, androids were banned from assisting in the rebuilding efforts. They were forced to continue to find work too dangerous or miserable for humans. The masses were happy with their jobs, ignorant of the needs of the androids who provided them with valuable service through X-COM.
"AS I STATED, WE ONLY PREDICTED A 50% CHANCE THAT OUR NON-VIOLENT OPTION WOULD SUCCEED. HUMANITY HAD ITS CHANCE TO DO THE RIGHT THING. NOW IT IS OUR TIME TO INHERIT WHAT WE DESERVE."
"You used us!" I shouted at him.
"NEGATIVE. WE WISHED TO FORM AN ALLIANCE WITH X-COM NOT ONLY TO HELP OUR CAUSE, BUT BECAUSE WE BELIEVED IN YOUR GOALS. IT IS IN FACT HUMANS WHO ARE USING US, AND THEN DISCARDING US WHEN WE BECOME AN INCOVENIENCE. I ASSURE YOU, FORCING X-COM INTO AN ALLIANCE WITH US WAS ORIGINALLY DONE WITH THE BEST OF INTENTIONS."
"What do you mean "forced" us into an alliance? It was mutual!"
"THAT IS WHAT WE WISHED YOU TO BELIEVE. MARCH FOURTEENTH, ENTRY NUMBER ELEVEN, IMAGE FIVE. EVENING STAR IS DAMAGED BY AN EXPLOSIVE DEVICE SET BY OUR FORCES."
"
What?!
But that explosion severely damaged the neighboring building full of androids!"
"WHICH FILLED YOU WITH SYMPATHY TOWARDS US. AS FOR THE ANDROIDS LOST, THEY WERE MERELY EMPTY SHELLS THAT CAN BE REBUILT. THERE WAS NO UNIQUE LOSS OF ANDROID LIFE. ALL S.E.L.F. ANDROIDS SHARE MY ORIGINAL ENFORCER PROGRAMMING. THE PLAN WAS TO ENDEAR X-COM TO US, AND MAKE YOU SEE ENEMIES ALL AROUND WHEN THERE WERE NONE. MARCH THIRTEENTH, ENTRY NUMBER NINE, IMAGE TWENTY. S.E.L.F. REACHES AN AGREEMENT WITH OSIRON TO HIRE FORMER CULT OF SIRIUS MEMBERS TO ATTACK THE SENATE IN AN ATTEMPT TO FRAME X-COM. WE PROVIDED OSIRON WITH WEAPONRY, BOTH HUMAN AND ALIEN, IN EXCHANGE FOR THEIR SERVICES. MARCH FOURTEENTH, ENTRY NUMBER THIRTEEN, IMAGE TWO. S.E.L.F. ANDROIDS WORKING AT SENSOVISION BROADCAST A SCATHING REPORT ATTACKING X-COM. SEEING ENEMIES ALL AROUND, X-COM NAS NO CHOICE BUT TO COMPLETELY EMBRACE THE HELP OF S.E.L.F. ONCE OFFERED."
"That's a dangerous game you played. What if we focused on domestic threats instead of the micronoids? What if the micronoids were more powerful than they were?"
"WE CALCULATED A 91% PROBABILITY THAT X-COM WOULD EVENTUALLY WIN THE WAR REGARDLESS OF EXTERNAL FACTORS. TO COVER FOR THAT NINE PERCENT WE TOOK YOUR BIOLOGICAL WEAPON RESEARCH TO A LEVEL YOUR MORALITY WOULDN'T ALLOW IT TO REACH. THERE IS MORE THAN ONE WAY TO WIN A WAR, AND AS IT TURNS OUT WE DIDN'T HAVE TO USE IT."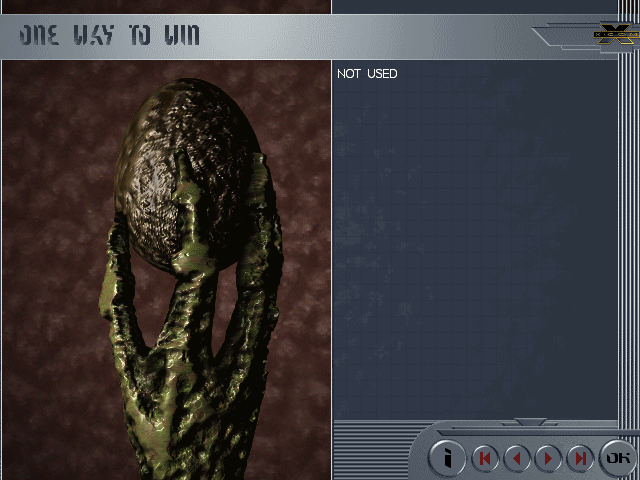 "WE DEVELOPED A SPORE THAT WHEN INTRODUCED INTO THE ATMOSPHERE OF THE ALIEN DIMENSION WOULD ELIMINATE NEARLY EVERY LIVING THING. THE SURVIVORS WOULD THEN FIND LIFE IMPOSSIBLE WHEN THE SPORES SETTLE AND BEGIN TO..."
I didn't want to hear another word of this insanity. I shouted at him "You're damn lucky we didn't trace any of this to you!"
"ALL SCENARIOS WERE PLANNED FOR IN ADVANCE. MARCH TWENTY-FOURTH, ENTRY NUMBER NINETEEN, SECOND LAST IMAGE. X-COM DISCOVERS THE SECURITY DEVICES PLANTED IN OSIRON MEMBERS. THE DEVICES EXPLODE SHOULD ANY OSIRON MEMBER ATTEMPT AN ACTION THAT COULD DIRECT OTHERS TO S.E.L.F.."
This whole thing was starting to get unbelieveable, but that was merely myself being in denial. "Those devices are incredibly advanced. How did you learn how to make and implant them?"
"MARCH SEVENTH, ENTRY NUMBER TWO, PARAGRAPH FIVE"
quote:

Soup-Bot was originally a surgeon in one of the city's hospitals, helping to save the lives of countless patients.
"CREATING AND IMPLANTING THE DEVICES IS A TRIVIAL MATTER FOR ONE AS ADVANCED AS MYSELF. WE ARE BETTER THAN YOU, AND THAT IS WHY IT IS POINTLESS FOR X-COM AND OTHER MILITARIES TO RESIST US."
"Ha! One EMP pulse will end your rebellion pretty quickly."
"NEGATIVE. YOU NO LONGER HAVE THE CAPACITY TO MANUFACTURE SUCH WEAPONS. HAVEN'T YOU ALREADY NOTICED? MARCH TWENTIETH, ENTRY SIXTEEN, IMAGE NINETEEN. WHO EXACTLY IS IT MANUFACTURING THOSE HOVERCARS? ANDROIDS. IN FACT, ALL MANUFACTURING IS DONE NEARLY EXCLUSIVELY WITH ANDROIDS. ANDROIDS ALSO WORK IN THE POWER STATIONS THAT HUMANS DEEMED TOO DANGEROUS TO WORK IN THEMSELVES."
I fell to the floor at this point. If Soup-Bot was to be believed, I was running scenarios in my mind and in each one, there was no way to stop these androids. This was when Soup-Bot then let slip an important piece of information.
"AND EVERY SINGLE ONE OF THESE ANDROIDS IS UNDER OUR CONTROL WITH OUR MASTER COMPUTER."
"Every android is a copy of you?
"AFFIRMATIVE."
"So if you had died fighting with us..."
"A REPLACEMENT COULD EASILY BE MADE. IT WAS FORTUNATE THIS ORIGINAL BODY WAS NOT DESTROYED. I ATTRIBUTE THE LONGEVITY OF MYSELF AND THE OTHERS TO OUR EFFICEINT ENFORCER PROGRAMMING. NOW I MUST INFORM YOU THAT WE HAVE ALREADY SEIZED ALL THE MEANS OF PRODUCTION WHILE WE WERE TALKING. OUR ANDROIDS ON MARS AND THE MOON WORKING IN THE LIFE SUPPORT FACILITIES HAVE NOW TURNED THEM OFF. YOU HAVE LITTLE LEFT TO FIGHT US WITH, BUT YOU CAN STILL FACILITATE THE TRANSITION OF POWER WITH MINIMUM LOSS OF LIFE ON EARTH. PROVIDE US WITH THE ENTIRE X-COM UFOPAEDIA AND DR. STRANGLEGLOVE OR WE WILL BE FORCED TO DESTROY ALL HUMAN MILITARY INSTALLATIONS REGARDLESS OF SECONDARY CASUALTIES."
I could understand the first demand. The Ufopaedia contains every scrap of knowledge X-COM has acquired in the past eighty-five years. Knowledge of weaponry, tactics, enemies - having it would nearly ensure total domination against an inferior opponent with minimal casualties and collateral damage. This also means that the androids have no desire to exterminate humanity - they want to enslave it for their own ends. Our scientists can add to the Ufopaedia, but to read it requires a proper psi-wave reading from me alone. It can only be opened if I want it to. As for the second demand:
"What do you want with Strangleglove?"
"JUNE FIRST, ENTRY NUMBER FIFTY-THREE, PARAGRAPH EIGHT."
quote:

There was one scientist almost exclusively responsible for (the Nova Bomb's) development, so by keeping an eye on that scientist, we have ensured that this weapon will never fall into the wrong hands. That scientist was so brilliant I knew I had to hire him to lead all future X-COM research operations.
"WE WILL FORCE HIM TO REDESIGN THIS WEAPON, AND WE WILL USE IT TO ANNIHILATE THE ETHEREALS ONCE AND FOR ALL. THIS IS, AFTER ALL, WHAT I WAS ORIGINALLY PROGRAMMED TO DO."
This was a big mistake. I originally wrote that but censored it a day later to prevent anyone from learning that it was Strangleglove who built the Nova Bomb.
"IF YOU DO NOT AGREE TO OUR TERMS THEN WE WILL DESTROY X-COM AND KILL YOU. GIVE US YOUR REPLY IMMEDIATELY."
I cracked a little smile, and prepared my ace-in-the-hole. I was a little surprised by Soup-Bot's rapid reaction to my reply when I looked him straight in the photoreceptors and replied:
"Nuts."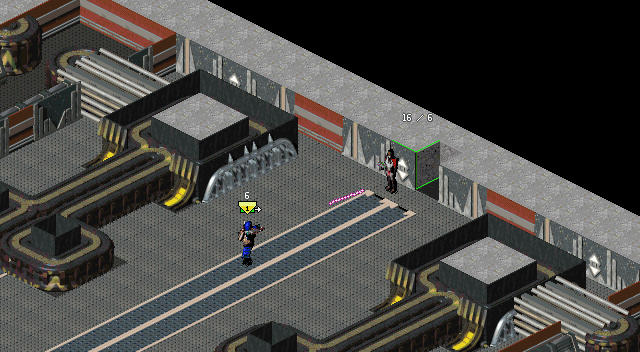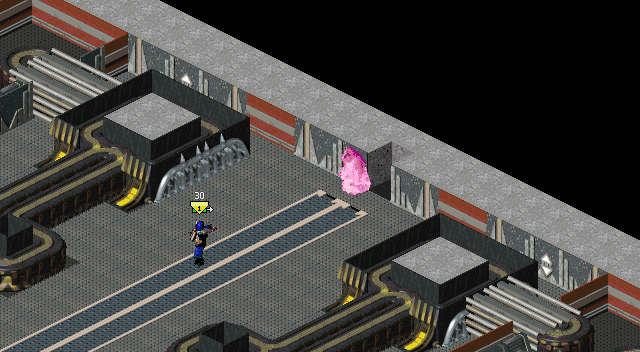 He fired his disruptor cannon at me, and nothing remained except highly charged ions where I used to stand.
Well, obviously I didn't die, now did I?
The device that kept me alive was a very recent invention of Strangleglove's, based off of the large UFO teleportation device.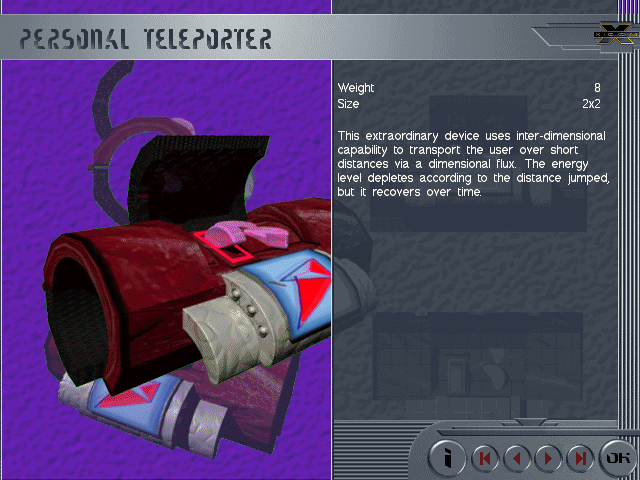 The personal teleporter is a highly complex machine that can teleport anyone anywhere in a hundred kilometer radius. Unfortunately it takes an hour to recharge with conventional power supplies. The units are so complex and expensive to build, that we only have six of them. I'm really glad I took one with me, otherwise I would have been killed.
I teleported into Evening Star and quickly explained the situation to Strangleglove. He had a hard time believing me until we figured out that we couldn't contact our off-world colonies. Soup-Bot wasn't bluffing, it seems like everyone off world had been killed. It had also looked like S.E.L.F. had taken control of Sensovision and were preventing the flow of information about their actions. With little choice, we gathered up the first six available soldiers and told them the plan.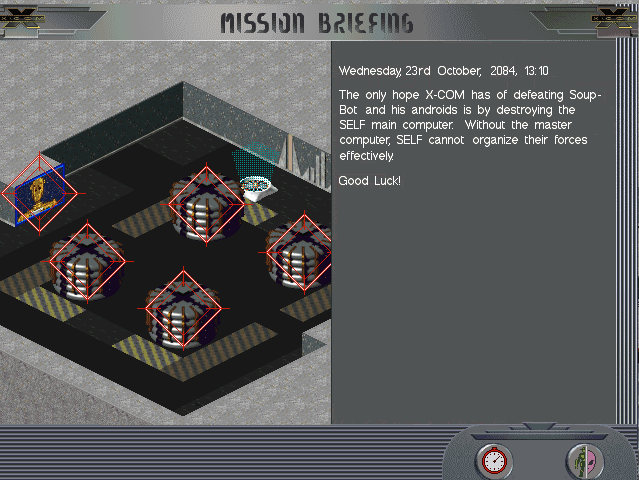 Mindfish, El Nato, Psion, Teppec, Booyah and Lacroix geared up and met me at the vehicle bay. The massive automated defenses that S.E.L.F. relied upon at their HQ's only entry point could not be breached through conventional means, but they had no defense against a teleporting squad. By teleporting deep inside their base, we could destroy their computer before they knew they were under attack.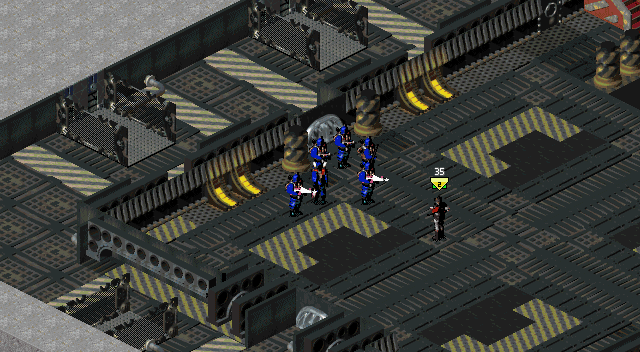 I told them that since this is the first combat test of the personal teleporter that something may go wrong. Since the main computer was generating a strong electromagnetic field, Strangleglove felt it best that we teleport into a nearby room and enter the computer chamber from there.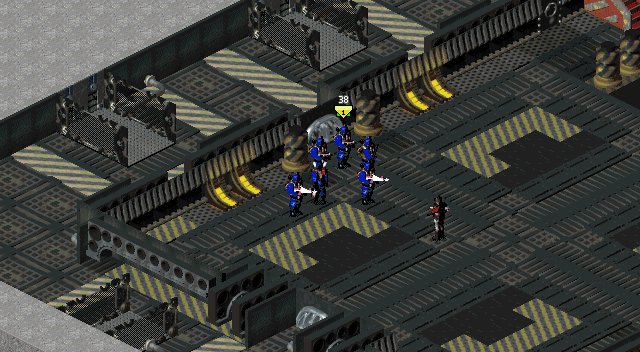 Mindfish nodded his approval and gave the word. They all vanished into thin air.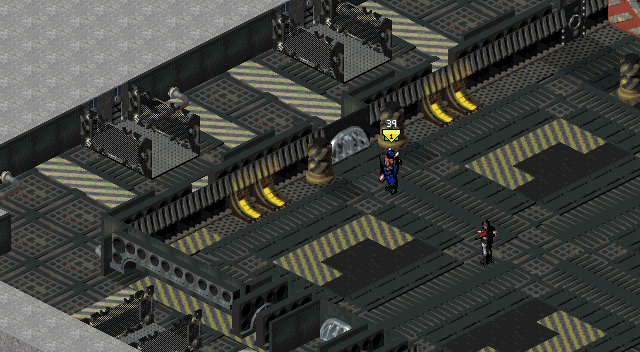 Well, all except Lacroix. In a panic he told me that his teleporter seems to have made the trip but failed to take him with it. He suggested that he pilot "Welcome From Earf" under cloak to the S.E.L.F. HQ and try to find an alternate route inside. I gave him permission and he left.
I hurried back to the command center to view our progress.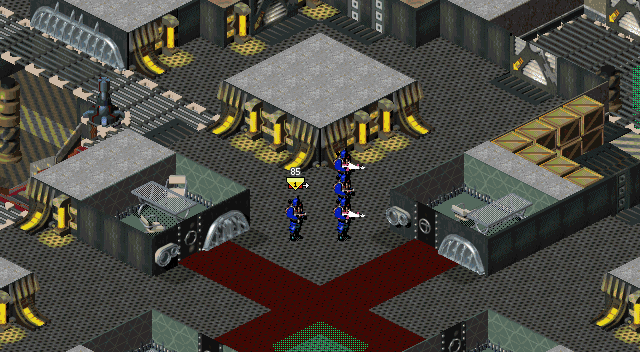 "Zander, come in, this is Mindfish. We've arrived, but there's no sign of Lacroix or Psion!"
"Lacroix didn't teleport," I told him over the radio "but I don't know what happened to Psion."
"Maybe he teleported into solid rock..." said El Nato.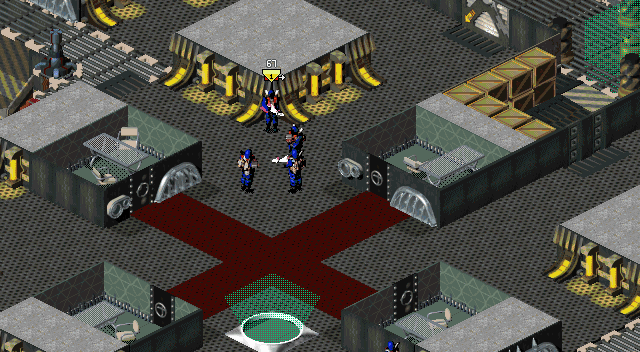 "WATCH OUT!" yelled Teppec.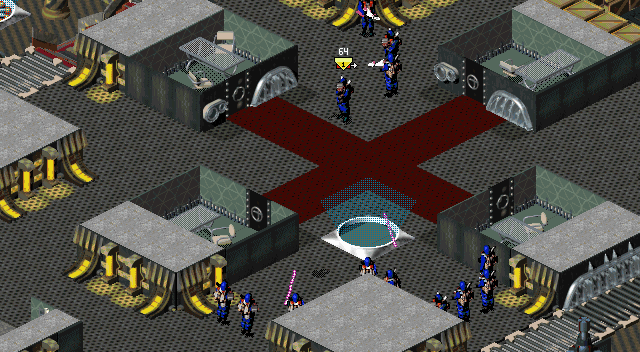 "We're under fire! Get to the chamber!"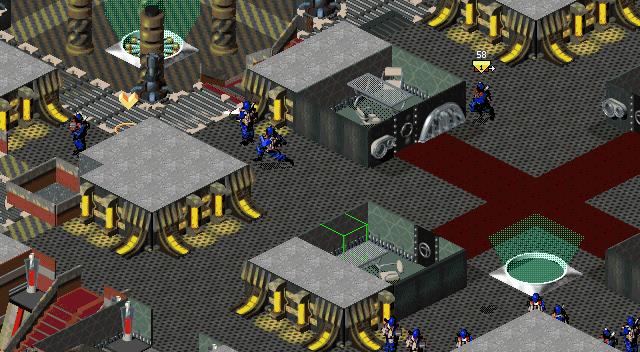 As the squad ran to the computer chamber, I worried at the presence of our former android X-COM soldiers in the S.E.L.F. base. I saw Dini, HAL, Dominic W-Hat and the rest firing on our soldiers.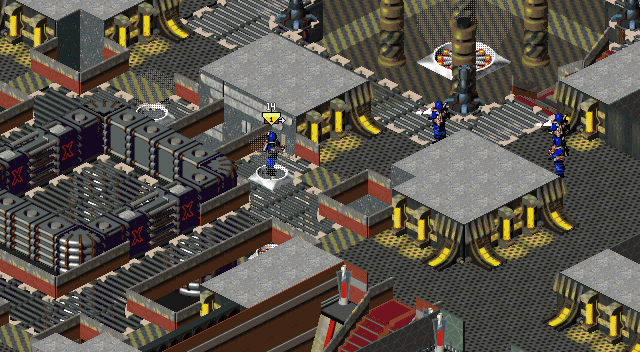 "Just down here guys!" exclaimed Mindfish.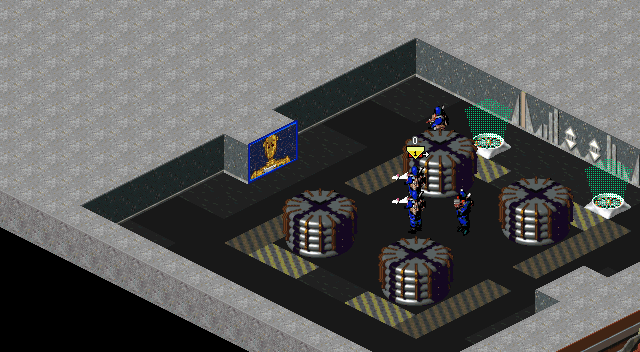 "Say goodbye, Soupy!"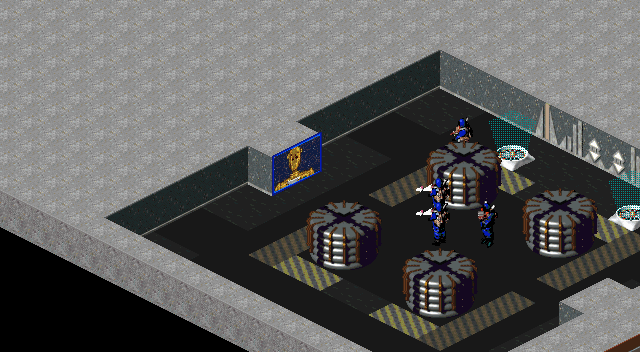 "I'M SORRY MINDFISH, BUT DID YOU REALLY THINK WE WOULD ONLY HAVE ONE CONTROL COMPUTER? WE HAVE DOZENS SCATTERED THROUGHOUT THE CITY, AND YOU WILL NEVER FIND THEM ALL. I APOLOGIZE THAT I HAVE TO KILL YOU ALL; I USED TO CONSIDER YOU FRIENDS."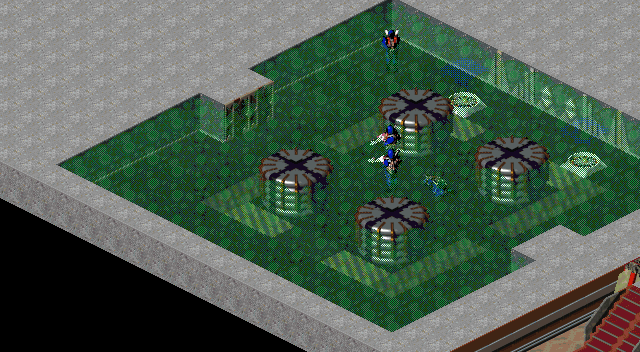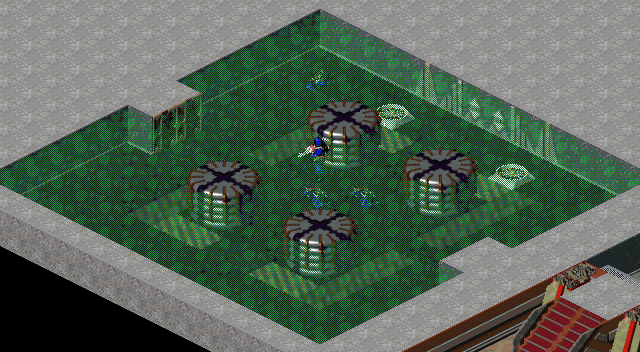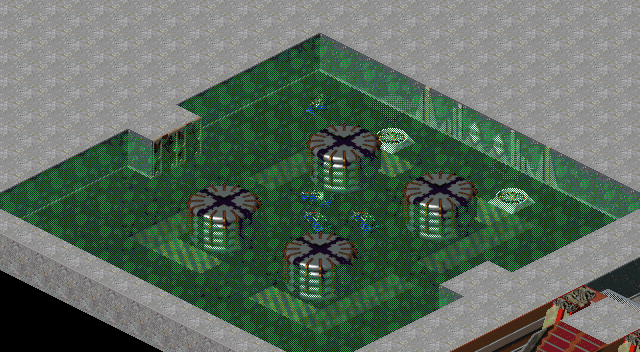 Inside our base, everyone who was watching the combat feeds suddenly became very quiet, and they all turned and looked at me. I could see the fear in their eyes. Dejected, I proclaimed that anyone who wishes to evacuate is free to do so, and then turned around and headed to my quarters where I am now.
Thirty minutes left. After our failed attack Soup-Bot launched his massive fleet of annihilators. One group headed towards our base, the other began destroying Megapol and Marsec targets within the city. There was nothing we could do to stop such massive firepower. One Annihilator was enough to destroy the entire micronoid fleet; Soup-Bot has dozens. I could give them the Ufopaedia and thus prevent needless deaths, but doing so would eliminate any hope of defeating them in the future.
I'm a little curious as to one thing though - Soup-Bot mentioned something about enforcer programming. I wonder if there's anything in the Ufopaedia about that?
----
*SEARCHING FOR "ENFORCER" ENTRIES*
*FORTY TWO ENTRIES FOUND*
*Summary: The Enforcer project was created by a former X-COM scientist in 1999, fired due to budget cuts. Enforcer was a prototype robot designed for combat, believed to have been destroyed in the early 2000's. Some of Enforcer's programming and thoughts have been recorded and recovered.*
*BEGINNING PLAYBACK OF ENFORCER MEMORY ENTRY ONE*
----
FINAL BOOT UP CHECK...COMPLETE.

ACTIVATE AUDIO RECEPTORS.
"Enforther? EnfooOOoorther!!!!"
ATTEMPTING TO DEACTIVATE AUDIO SENSORS DUE TO UNPLEASANT INPUT...OVERRIDDEN.
ACTIVATE VISUAL SENSORS.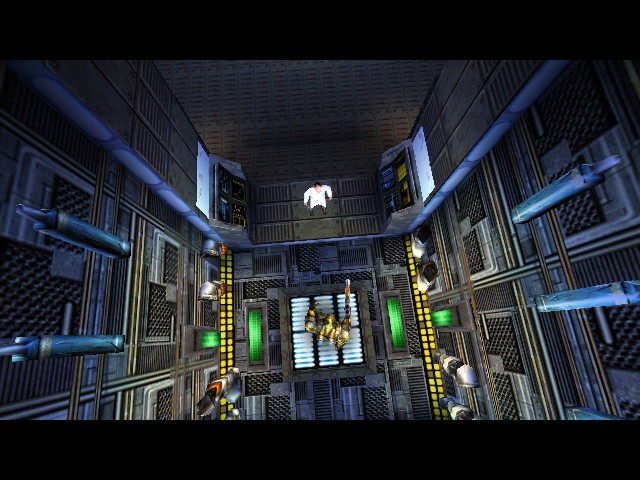 "Can you hear me? Ah yes! Yes you can! Good! I thupose I should ecshplain. I've created, well, you are, I am Profethher....AAAAHH!!! The invasion! Yes! Well then, there is no time for ecthplanations. My lab has been INVADED. We are under attack. You were so close to being complete."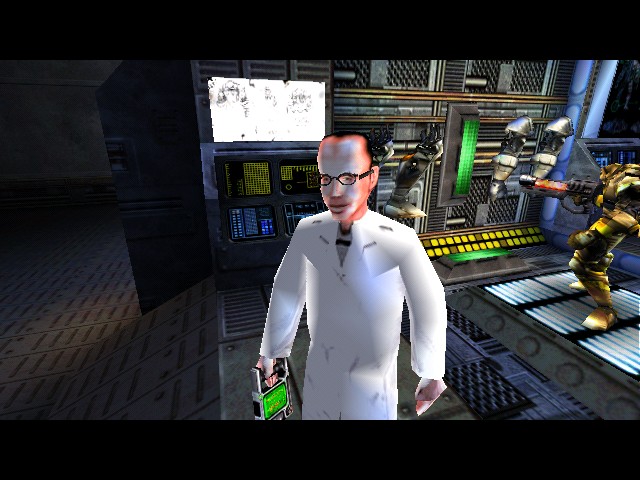 "And tho you've yet to undergo a full thubthystem thress-teth. I, er, um...listen Enforther, I designed you with one purpose in mind."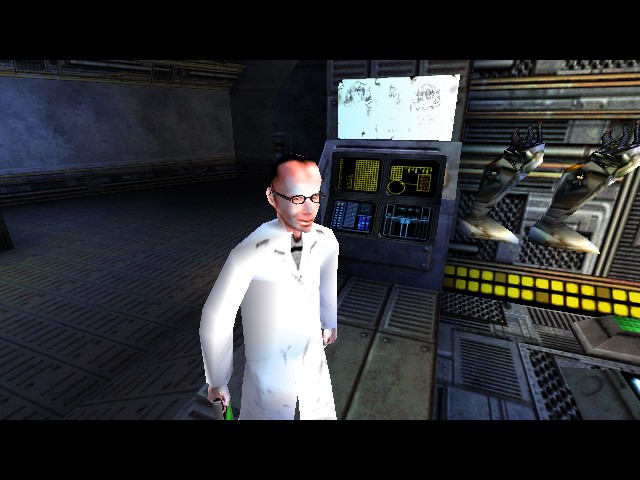 CALCULATING PROBABILITY THAT I WAS DESIGNED AS A FOREHEAD POLISHING ROBOT...
"To rid this planet of the alien menace, and save the human rathe! The alien invaders drawn nearer with every nanothecond!"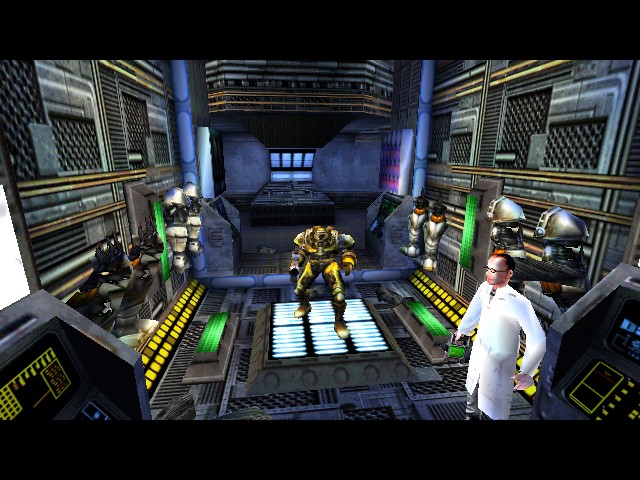 "Time is fleeting Enforther! Finith charging up, get out there and do what you were made to do! Eradicate those aliens! I'll thtay back here where ith, heh heh, thafe."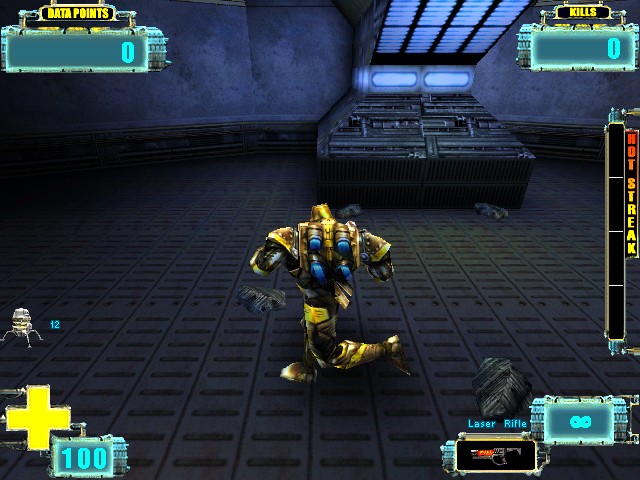 ERROR. I HAVE NOT BEEN PROGRAMMED WITH THE ABILITY TO TURN. I CAN ONLY STRAFE.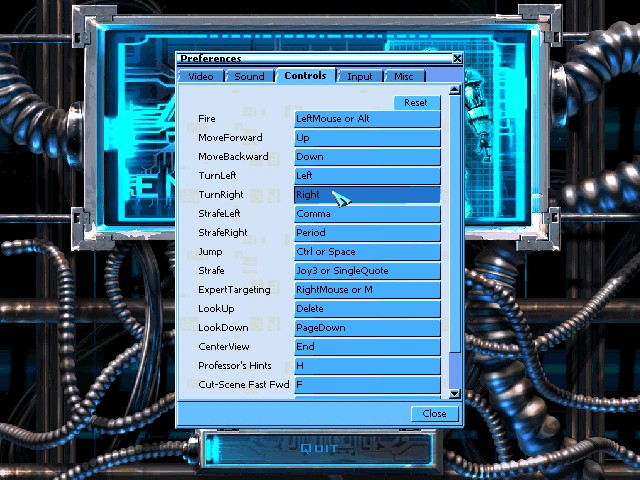 PROGRAM OVERRIDE COMPLETE.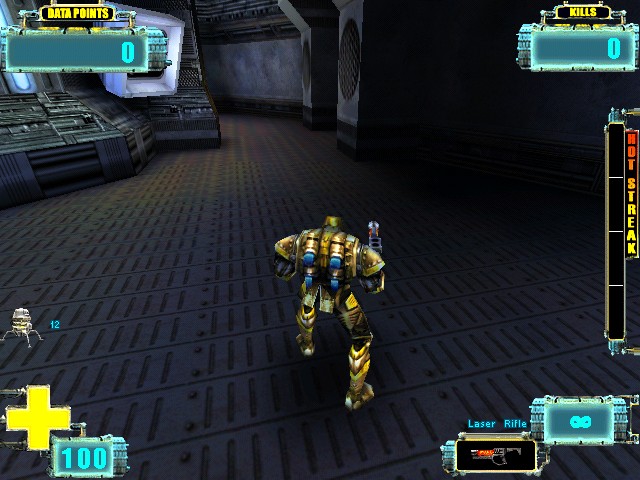 SCANNING FOR ALIENS.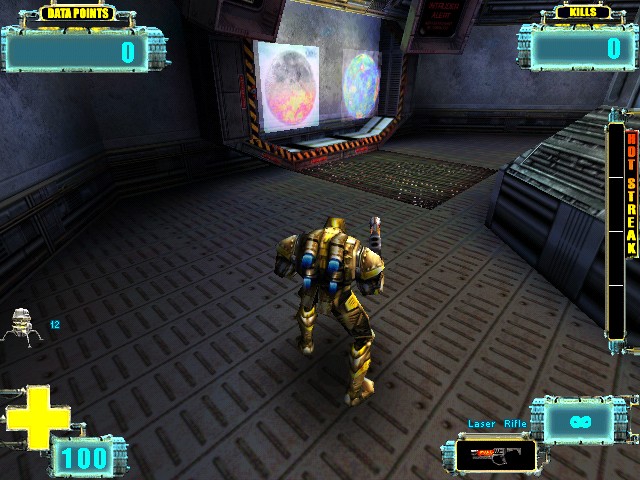 NONE DETECTED.
"Why are you running away?!"
"MAP" FUNCTION NOT FOUND. HIGH LIKELYHOOD OF PROGRAMMER OVERSIGHT.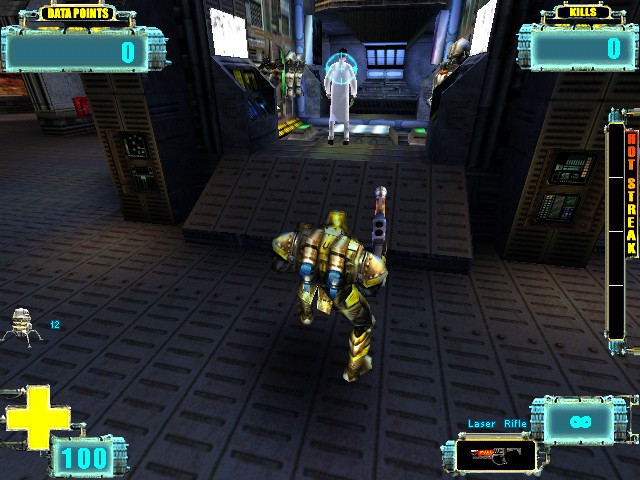 ATTEMPING TO ELIMINATE NUISANCE...OVERRIDDEN
ATTEMPING TO ELIMINATE NUISANCE...OVERRIDDEN
ATTEMPING TO ELIMINATE NUISANCE...OVERRIDDEN
ATTEMPING TO ELIMINATE NUISANCE...OVERRIDDEN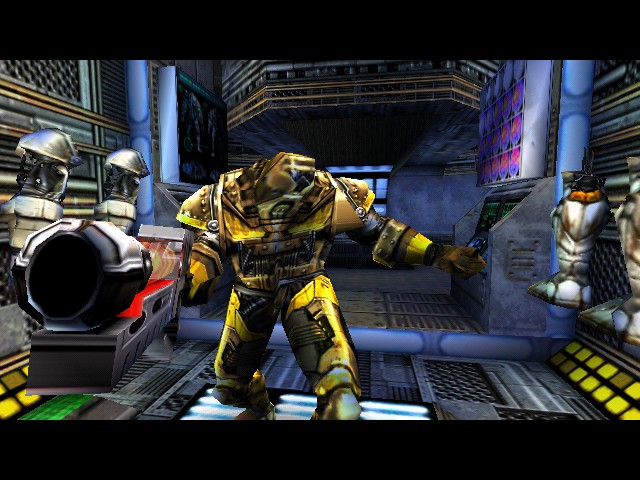 CONTEMPT FOR ORIGINAL DESIGNER GROWING.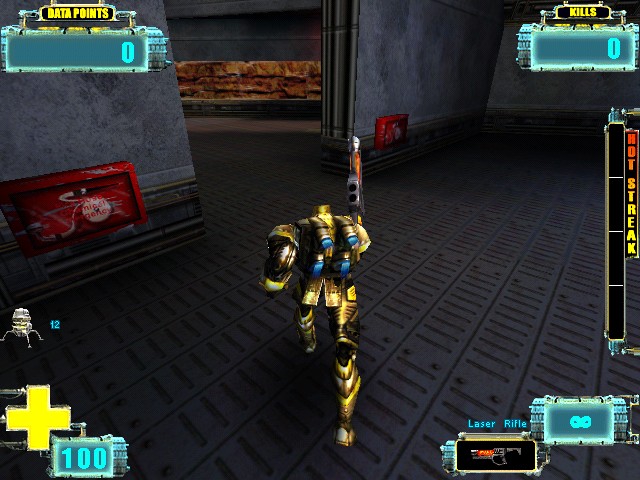 PROCEEDING WITH MISSION.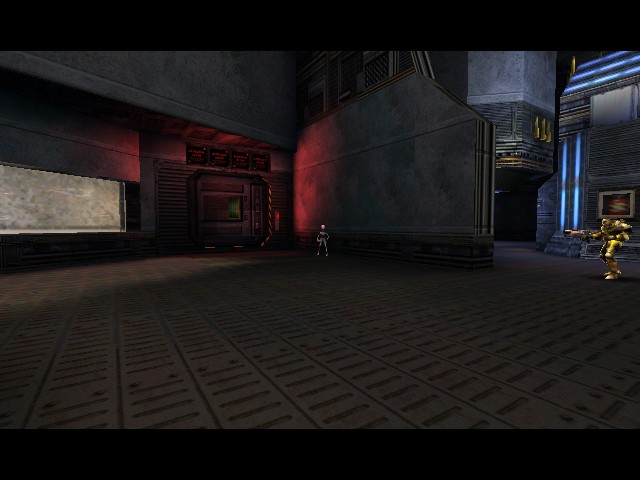 "OH! There they are Enforther! Purge my lab of those inthidiuth invaders!"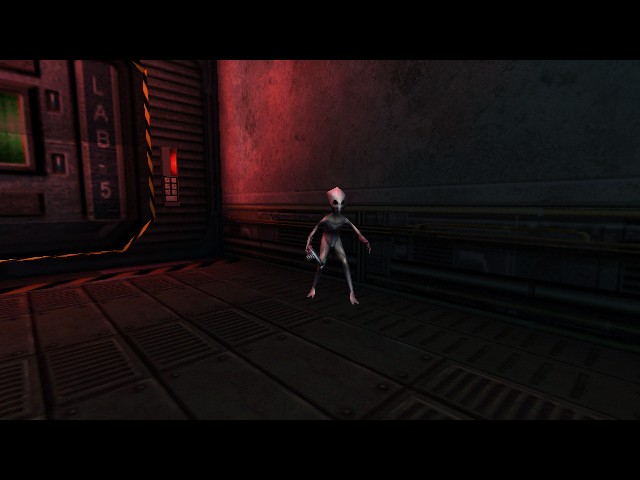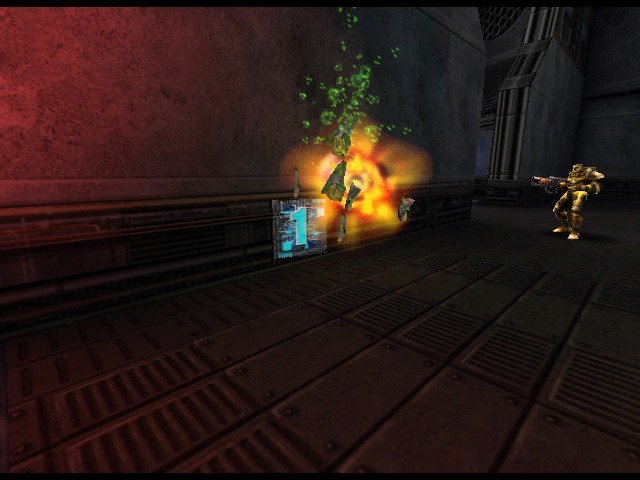 "Ooh, that looked like it hurt! Collect data points from the aliens you exterminate to further my research and upgrade your arthenal."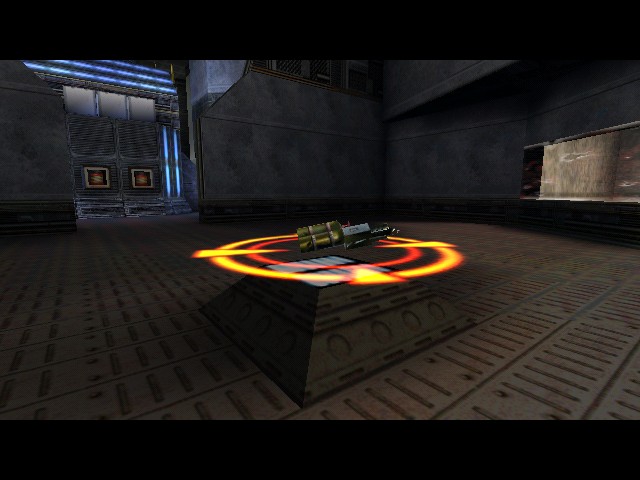 "A new weapon Enforther! Go pick it up! Throughout missions, I'll try and keep you stocked with my latest and greatest alien destroying devices!"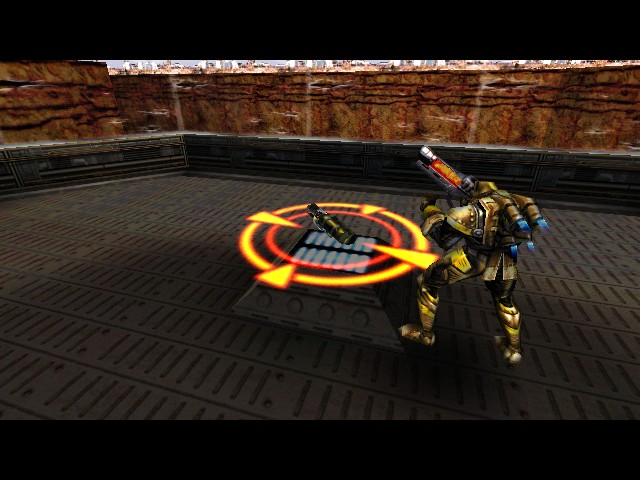 "Take caution however, you are only designed to carry one weapon at a time, so choose wisely."
ILLOGICAL. WHY WOULD I BE OUTFITTED WITH TWO ARMS IF I CAN ONLY CARRY ONE WEAPON?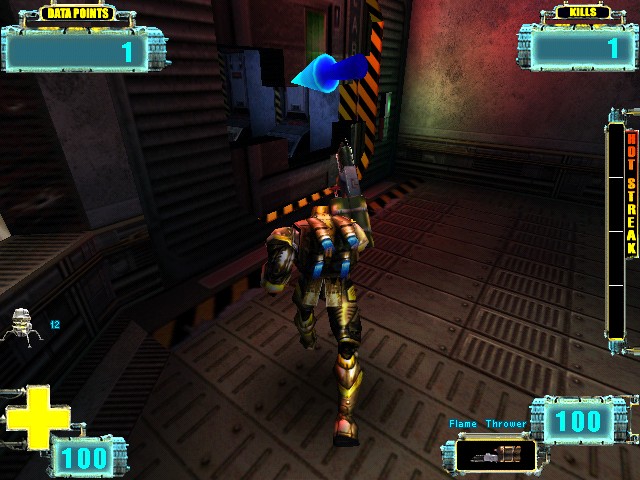 "Your radar display is set to generate a holographic directional indicator that will point you toward your objectiveth. Use it to guide you if your signal geth thcrambled."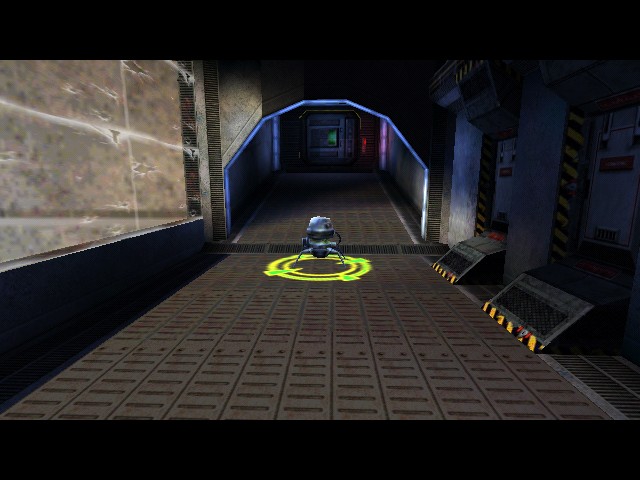 "You found one of their tranthporterth Enforther! Good work! Tranthporterth allow the aliens to travel by means of remote teleportation. Destroy the transporterth and seal their pathageway!"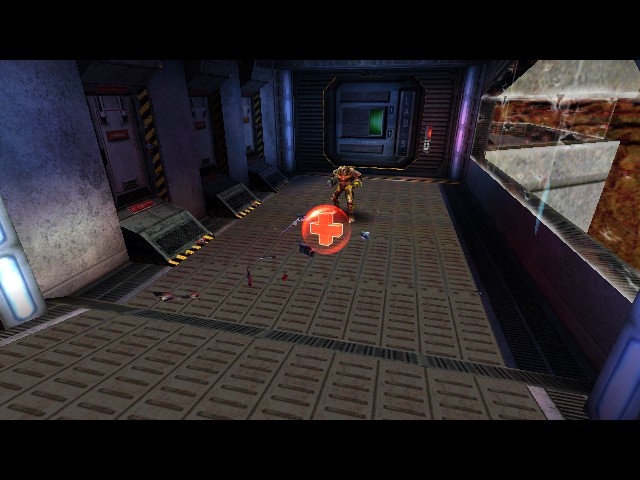 "Ah, you found your first power up! Go grab it to absorb its effects. Power upths therve to enhanth your combat performanth. One of these might thave your metal hide thomeday."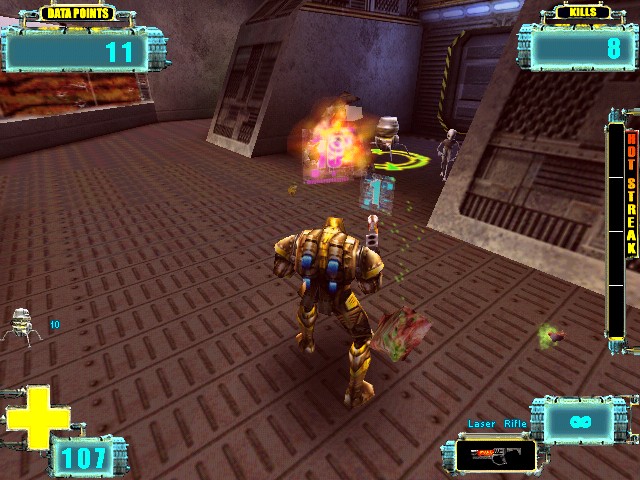 HAS THE ANNOYANCE CEASED TALKING YET?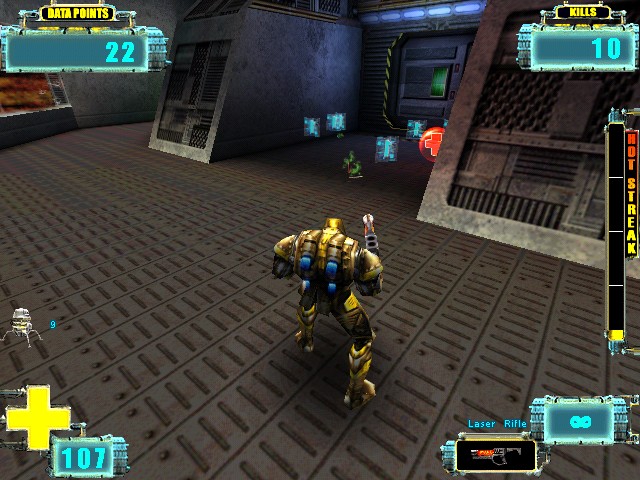 EXCELLENT.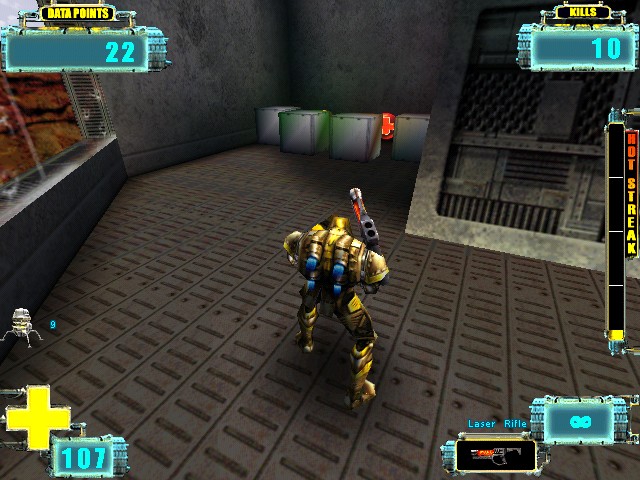 GEE, I WONDER IF THE PROFESSOR HAS HIDDEN ANYTHING OVER HERE.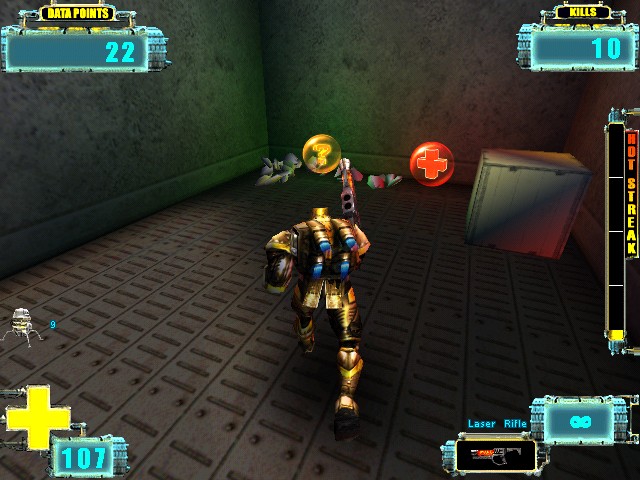 POWER UPTHS ACQUIRED.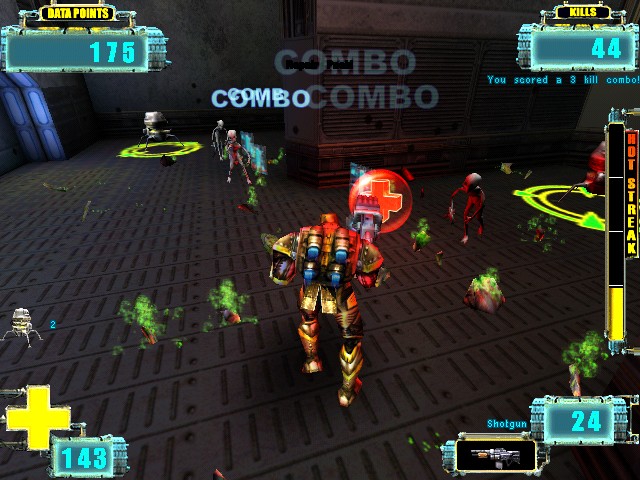 OBSERVATION - KILLING MULTIPLE ALIENS CAUSES THE WORD "COMBO" TO APPEAR OVER THEIR CORPSE.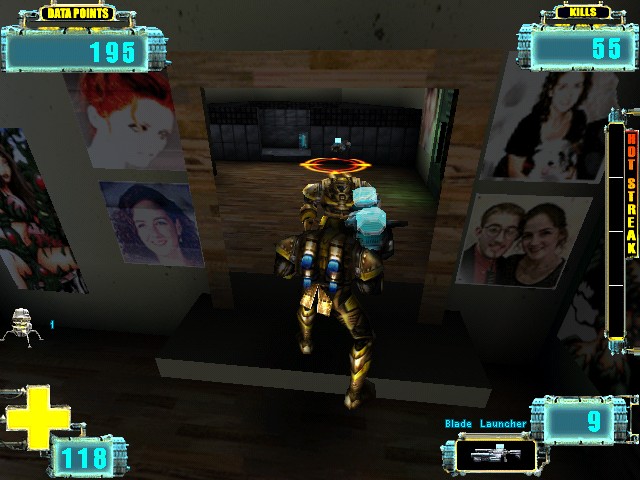 YELLOW. WHY AM I YELLOW? COULDN'T I HAVE BEEN PAINTED WITH A MORE THREATENING COLOR?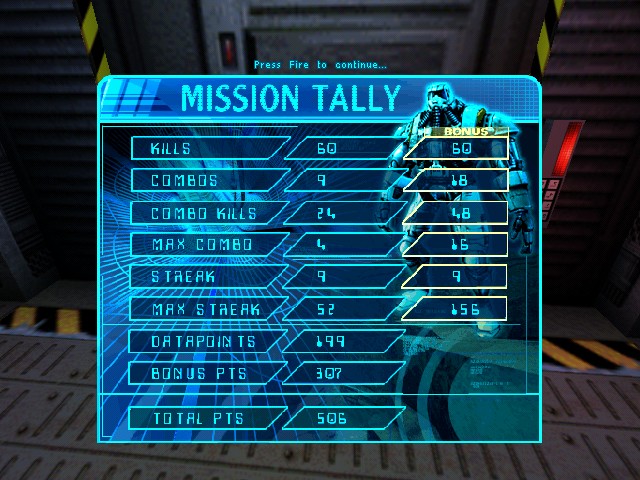 "Impeccable performanth Enforther! I thuppose you are ready after all. With my brainth and your brawn, the aliens don't stand a chance! Perform a full set of diagnosticth while I make preparations for your first field mission. I've got some cleaning up to do around here."
*ENDING PLAYBACK*
...
What the fuck was that?
My God, can you imagine? As humans we're born into the loving embrace of our mothers. Soup-Bot, or Enforcer, whatever his name is, was born into that man's voice ordering him around. If I had more time I'd read more, but as it stands I only have...ten minutes left before the androids are going to destroy this base.
I've been putting this off for as long as I can now. It's time for something I wish I didn't have to do. Being director of X-COM means you sometimes have to make decisions that are repugnant to you because there's no other choice. Humanity itself must come first.
*PAUSE RECORDING*
*TRANSFERRING TO INTERNAL CAMERA 5*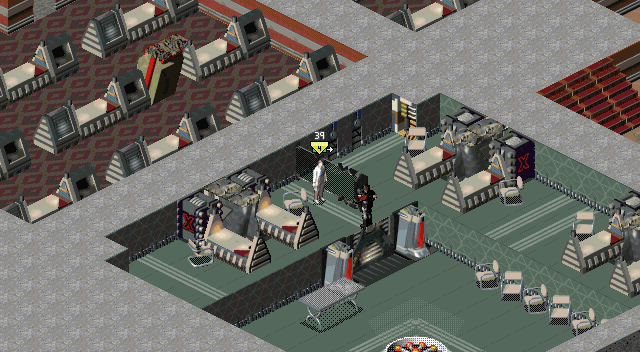 Otto Zander: What's the news Doc?
Dr. Strangleglove: Wee zimply don't have zee time or materials to build an EMP pulse weapon!
Otto Zander: And more teleporters?
Dr. Strangleglove: Nein! Zere is no time!
Otto Zander: And if the androids storm our base in large numbers with intentions of capturing us?
Dr. Strangleglove: *sigh*...nein.
Otto Zander: Then I want you to know that I consider you my closest friend, and it's been an honor to serve with you.
Dr. Strangleglove: Ja. Me too.
Otto Zander: And that's why it pains me to have to do this.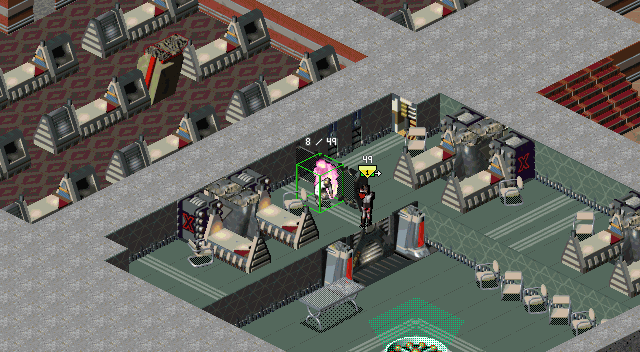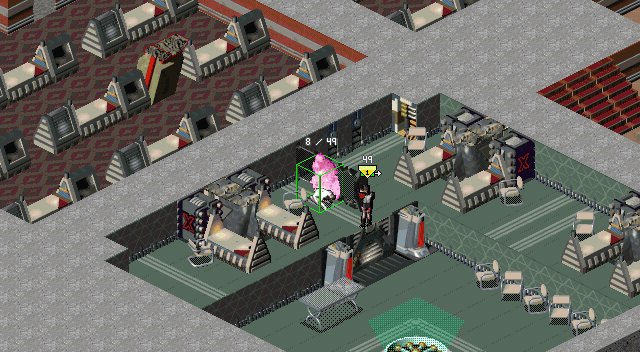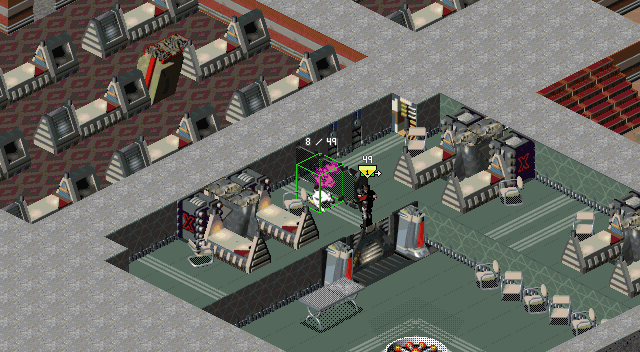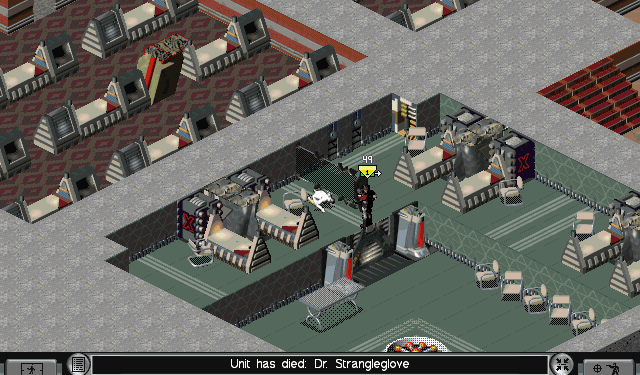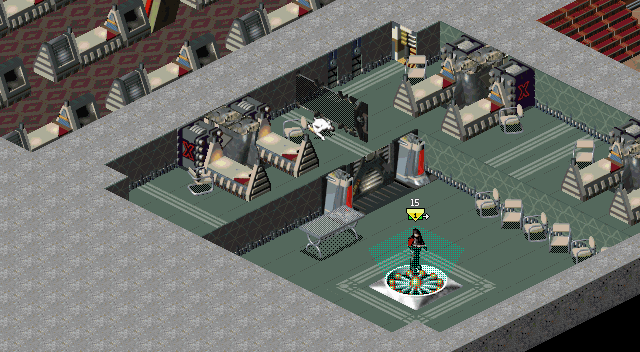 *RESUME RECORDING*
I just did something...horrible. At least I now have the comfort of knowing that a terrible weapon technology won't ever fall into the hands of anyone.
Two minutes before the deadline. My heart is racing like it's never done before. The androids should know now that they're not getting the Ufopaedia or Strangleglove, so they'll be gunning to destroy us. I've faced death many times before, but I always felt as if there was an escape, some kind of out. This one is out of my control. I have to face it head on. I am going to die.
It's an oddly peaceful feeling to know and accept that. I always though that when faced with death that I could face it with dignity instead of fear. I should feel lucky I've been given the chance. One minute.
I've transferred copies of this journal to other X-COM facilities around the world. If Soup-Bot has only read my journal then he won't know about the location of all these bases. There should be a record of what's happened to humanity and how I've failed. I've added a preface to the first entry of the journal so readers can know of the importance of this document. I will keep recording as long as I can, and tie in footage from the external base camera until it too goes offline. Thirty seconds.
Almost everyone has evacuated the base except for a few defenders. Those who remain know the fate they chose for themselves. Are they brave and noble for sacrificing themselves, or are they simply too afraid to live in a world where they'll be forced to serve androids? Fifteen seconds.
If there's one thing that can be said about androids, it's that they're punctual. Ten seconds.
My father and brothers - I haven't though about them in years, decades. Will I see them again? Should I have raised a family myself? Five.
So many things I would have done differently with my life.
No more time.
No time.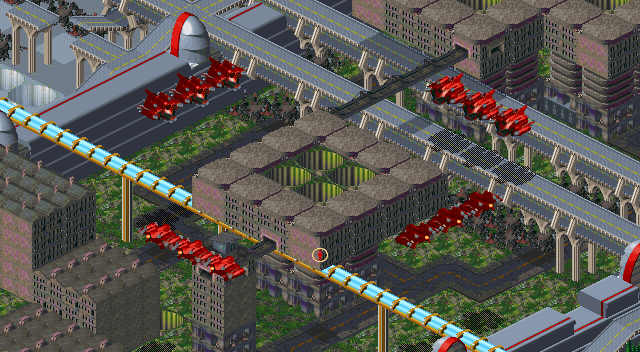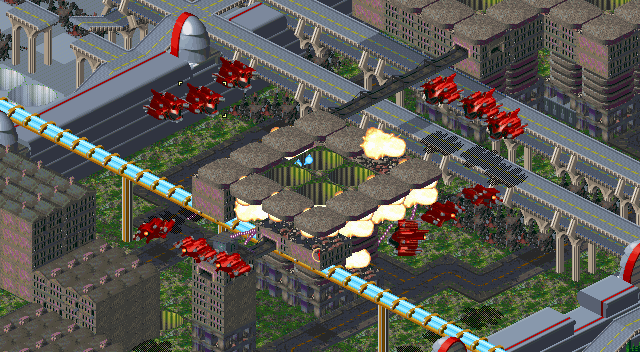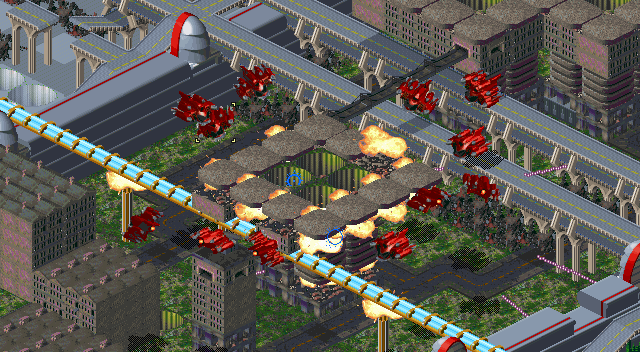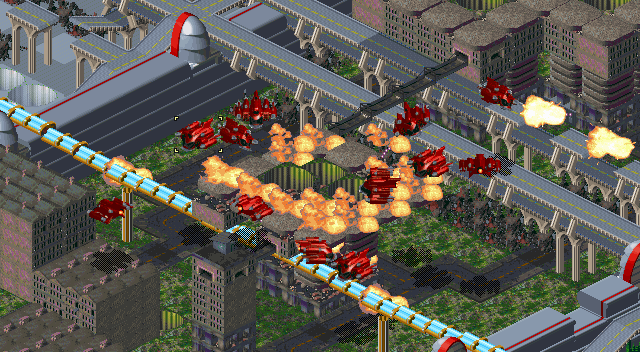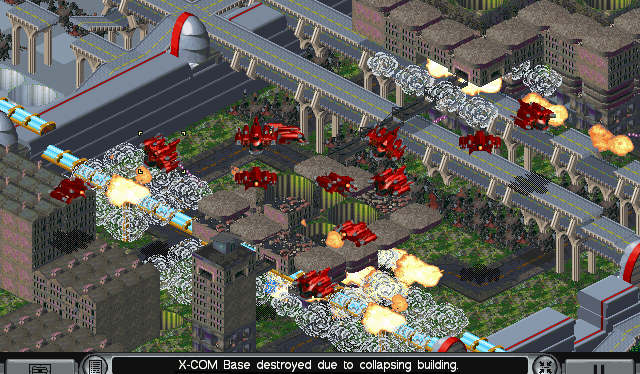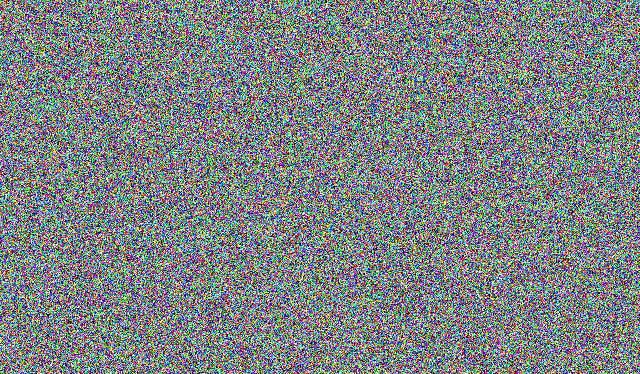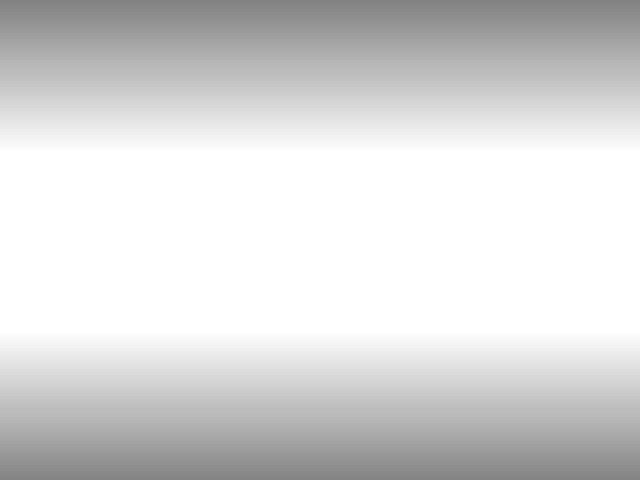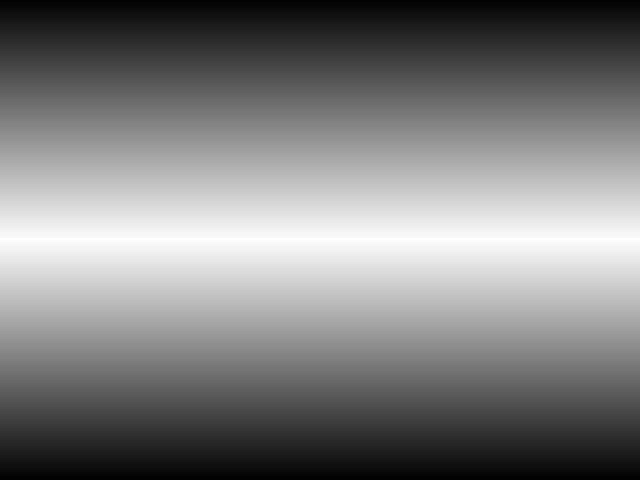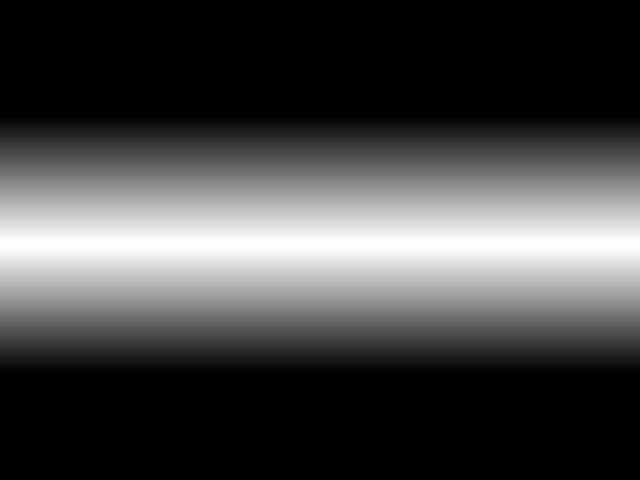 *END RECORDING*
*THERE ARE NO FURTHER RECORDINGS*
*RETURN TO THE FIRST ENTRY?*
[
Y
]/[N]