Part 59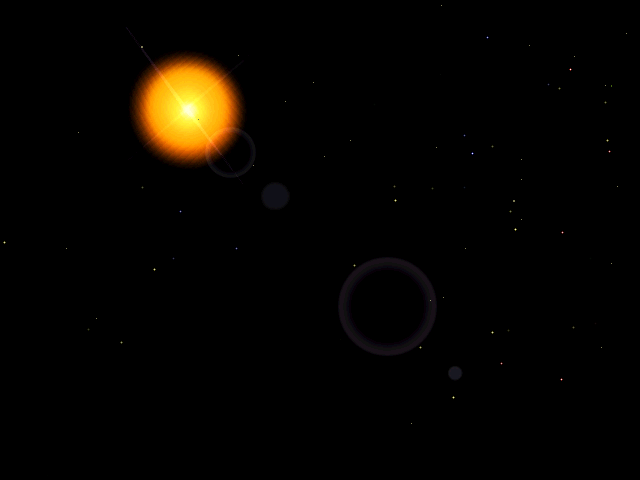 Lacroix: There it is. Right where they said it would be.
Psion: Decloak and send them the transmission.
Lacroix: Sending transmission. "Reticulan base, this is Sirian transport "Welcome From Earf". We have an urgent need for your assistance. We are in possession of the items talked about it the data file we previously sent you. Please allow us to dock."
...
...
...
Psion: Come on...
Lacroix: Receiving transmission....
yes
, they're willing to meet with you, but only you. They want us to dock in hanger two, they'll escort you the rest of the way.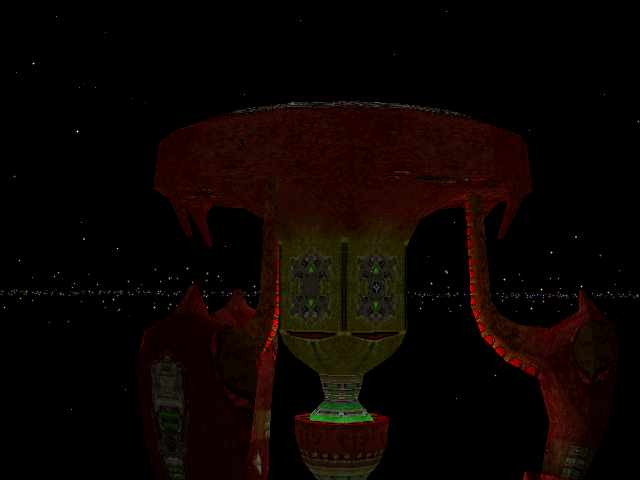 Psion: Wish me luck.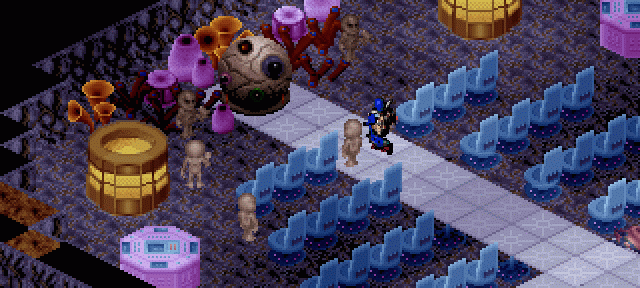 : Speak, my child.
Psion: I must thank you for this opportunity. This is truly the greatest honor any human has even felt. To meet with
God
face-to-face.

: Your proposal spoke of urgency. Please elaborate.
Psion: As I'm sure you already know, the androids have staged a coup on Earth. They've pulled the rug out from under us, if you'll pardon the human expression. We had no chance to fight back. I'm pleased to report that X-COM has been destroyed, but we've simply traded one enemy for another, more powerful one.

: Humans have grown powerful, dangerous, and arrogant. It is no surprise that your creations emulate you.
Psion: Yes, I know and I apologize, but there is hope for our problem. A quick strike from your ships with a powerful EMP blast would eliminate the androids and...

: But then we would again be faced with the threat of humanity. We have tried to bring you salvation twice, and we have failed. We tried to destroy you outright, and we have failed. That is why we have been ordered to leave humanity and its creations alone, in the hopes they will leave us alone.
Psion: But that's where we come in. We've acquired certain things you fill find very interesting. You were right months ago when you said that X-COM would foolishly accept us as allies. We played them right until the moment when it was most lucrative to turn on them. Right before the end, X-COM provided Lacroix and myself with a new technology - a personal teleporter. We were supposed to go attack the android base, something we knew was a foolish maneuver. Lacroix gave me his transporter when no one was looking and claimed that it teleported without him. He used this ruse to steal the ship now docked in your hanger bay. With two personal teleporters in hand, I did in fact enter the android base, but I didn't go there to fight.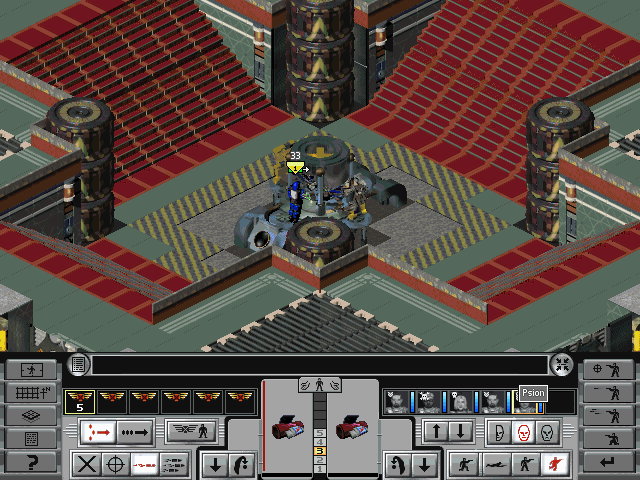 I teleported into the android's research lab, where I acquired a few interesting things before teleporting back to safety with the second device. The first was a sample of Queenspawn DNA. With that, you can recreate and spawn any of the Micronoid's creatures. The second thing I found was a prototype weapon that will ensure the destruction of humanity.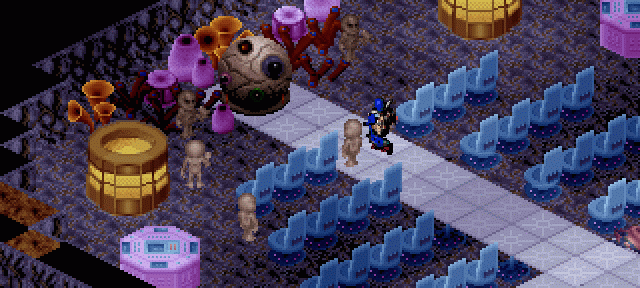 : You wish to destroy your own kind?
Psion: No, just the ones who don't deserve to be saved. Once the androids attacked, our Sirian brothers and sisters retreated into underground bunkers. We've been using the two personal teleporters to save as many of our religion as we can. Those who remain on the surface and in the service of the androids don't deserve your salvation and love.

: So you wish for us to return to Earth, EMP the androids and then eliminate all the humans on the surface of the planet?
Psion: That's the plan. The Sirian survivors would then be able to rejoin you, our long lost cousins.

: Attacking Earth has been strictly forbidden by the Ethereals. To do so would mean our exile. This weapon you speak of had better be effective.
Psion: It is my Lord. You will need to modify it slightly for use on humans, but that certainly won't be a problem for one as intelligent and powerful as you. Once completed the weapon will do exactly as I promise.

: What exactly is the nature of this weapon?
Psion: Well, you might call this weapon...
.
.
.
.
.
.
.
.
.
.
.
.
.
.
.
.
.
.
.
.
.
.
.
.
.
.
.
.
.
.
.
.
.
.
.
.
.
.
.
One way to win...