Introduction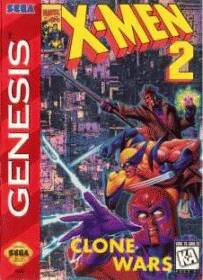 Hello, GOONS.
Welcome to the Let's Play thread of X Men 2: Clone Wars for the Sega Genesis! I got this game for my birthday many moons ago when it first came out for one very good, very simple reason: I wanted to be Magneto.
In this thread, I will show you why you do not want to be Magneto.
Additionally, I'll go through the game as one does, using all the available characters at some point and chattering inanely. I think that as a goon community, it's important for us to explore this game. In terms of gameplay, it's nearly as deep as the shallow end of the kiddy pool. We have a lot to learn from that.
Yeah, anyway.
Table of Content