Part 47: [continued]
Here's a voice clip for old times' sake: [English/Japanese]

Lettuce check our bracelets: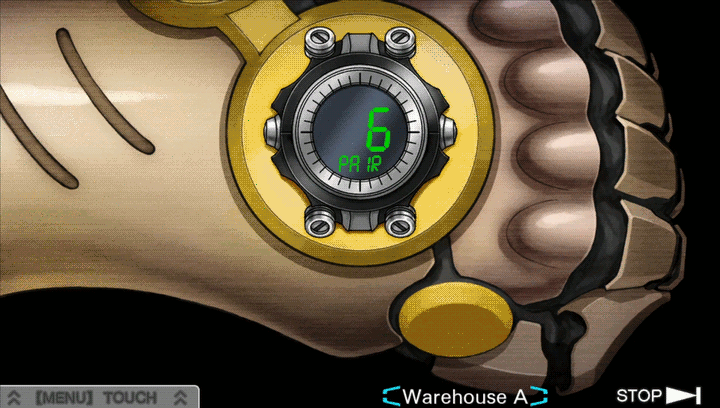 Yep. We got betrayed.
VLR OST:
[
Eeriness
]
Listen in:
[
English
/
Japanese
]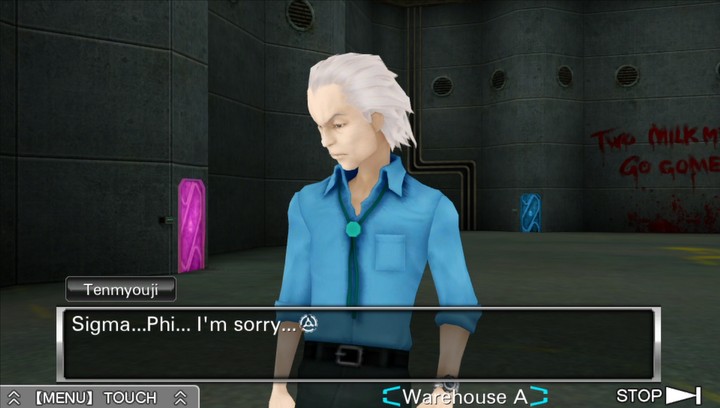 Why...
Tenmyouji, why...
I trusted you...

Look, I said I was sorry...

...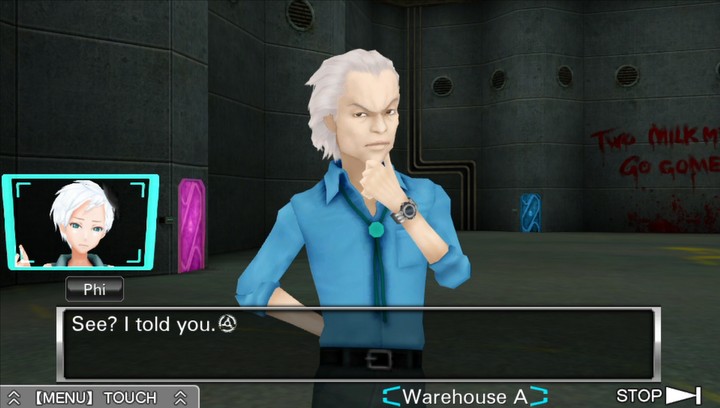 A soft heart is the easiest to break. Do you understand what kind of game this is now?

Just tell me one thing, Tenmyouji...
Why did you do it?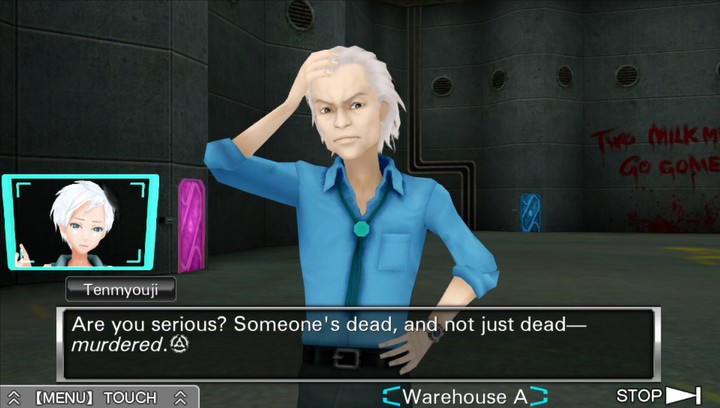 I got no reason to think that murderer wasn't one of you.
Only an idiot trusts someone he's never met when there's a killer on the loose.
You think I had a choice?

...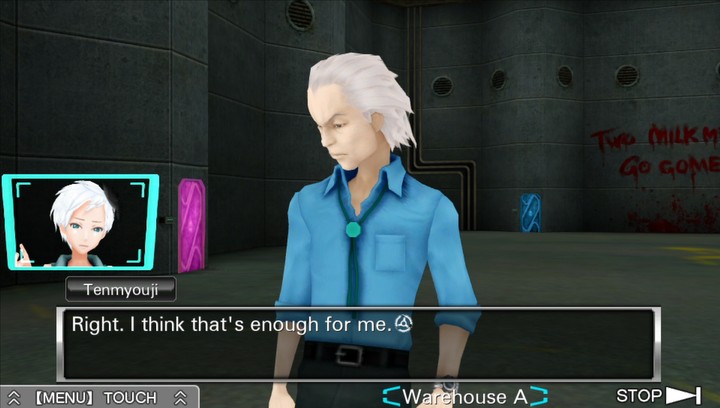 I'm old and I'm tired.
So tired...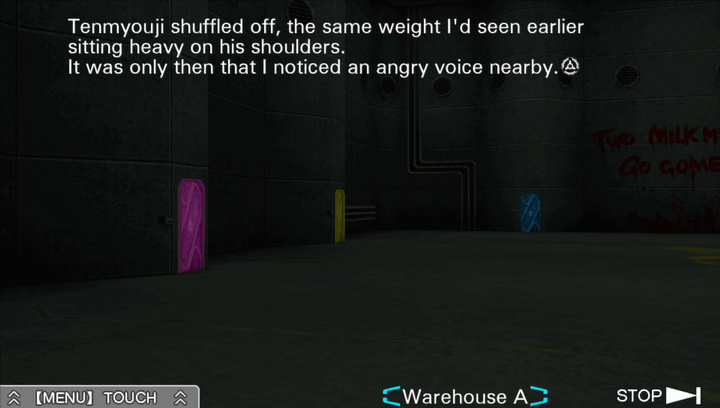 Listen in:
[
English
/
Japanese
]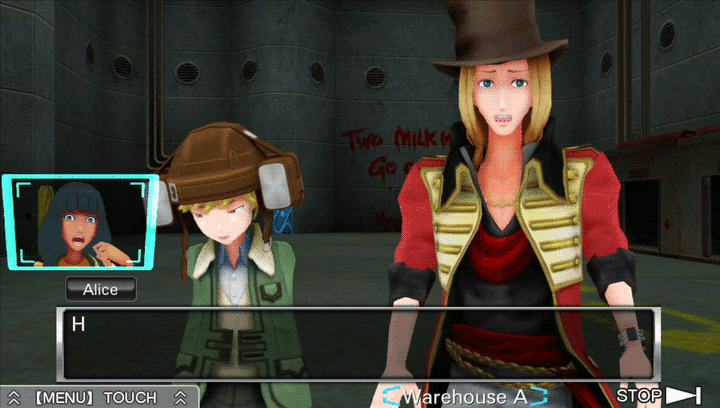 What the hell is this?!

Hey, look lady, I-I was gonna choose "ally", I swear to God.
But just as I'm about to do it, this little bastard runs in and hits the "betray" button.

What?

Oh come on. Really gonna just try and play it dumb, huh?
You're a manipulative little twerp, aren't you?

Quark, is he telling the truth?
Were... were you the one who chose "betray"?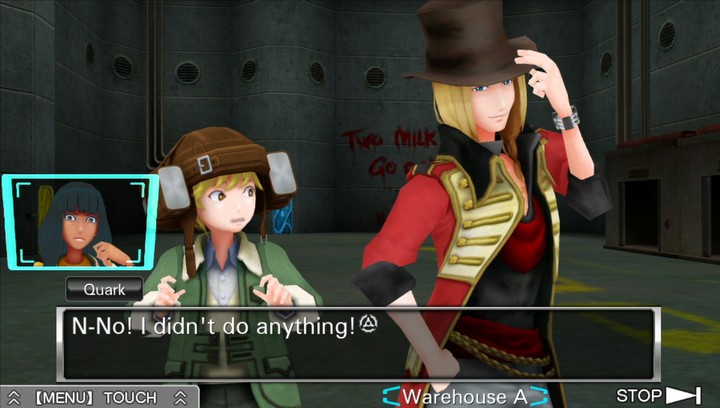 I didn't have a chance to do anything before Mr. Dio pressed the button!
I'm telling the truth! I promise!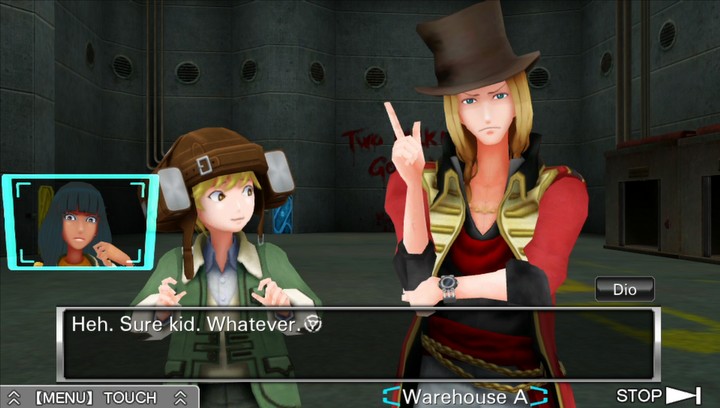 The cute and innocent act isn't gonna work.

No! I-I--

Hrmph. Fine. You just wait.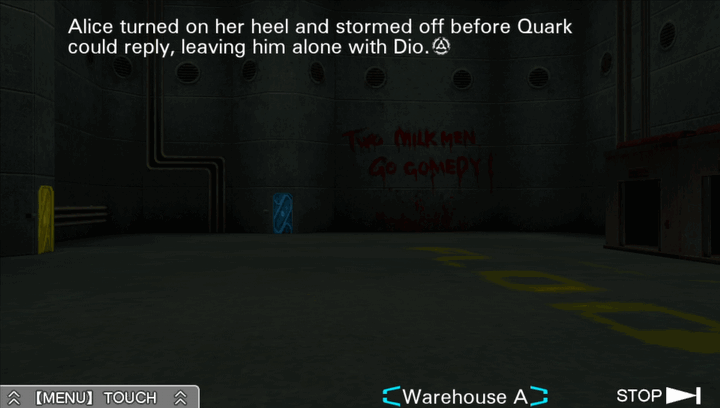 Listen in:
[
English
/
Japanese
]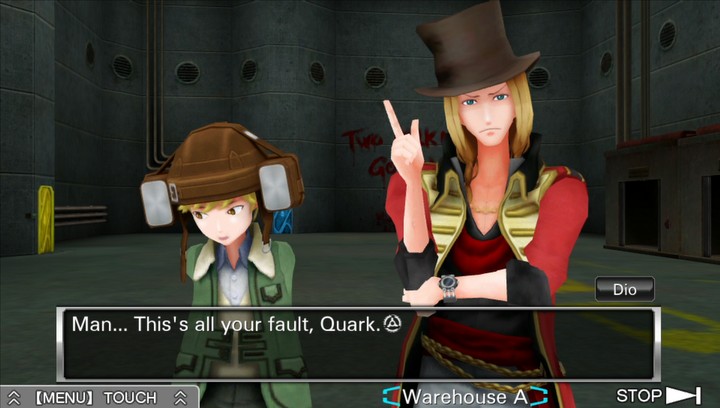 M-My fault?! Why are you blaming
me
?!
How could you do that, Mr. Dio? You're a jerk!
I moved away silently to let them stare daggers at one another.
It seemed that theirs wasn't the only team facing some friction, however...
Listen in:
[
English
/
Japanese
]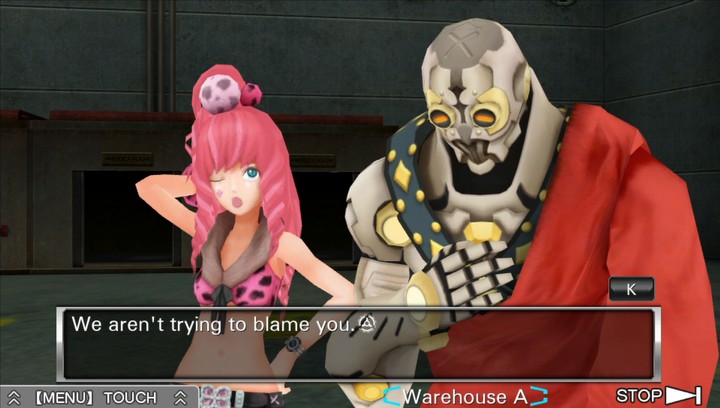 But, I mean, if you just think about it, wouldn't it make sense to choose "betray"?

...

Forget it. I understand now...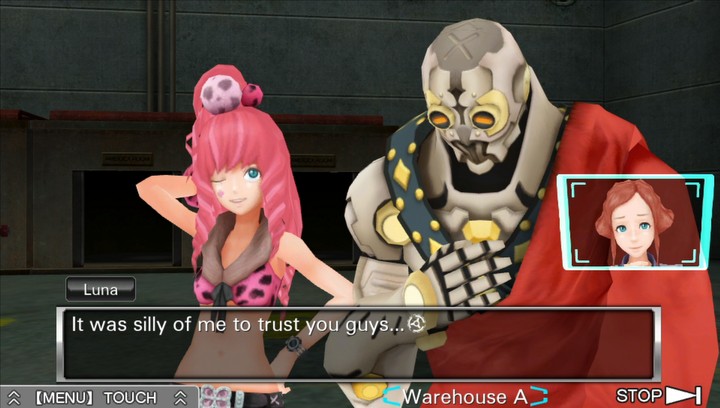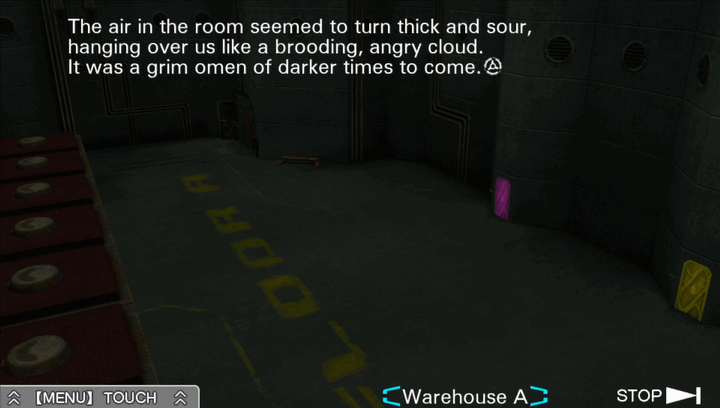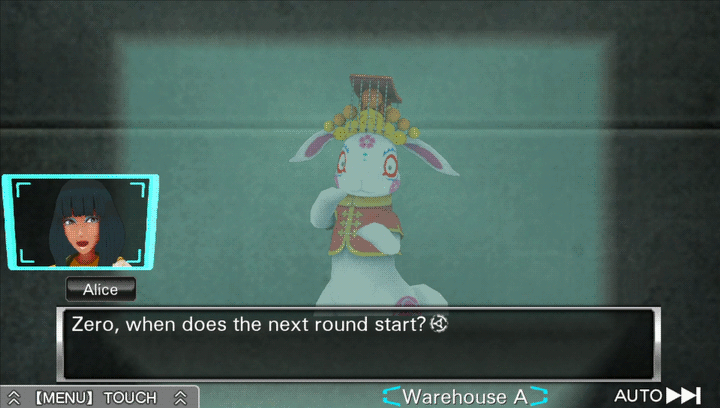 This bit plays out exactly how you remember. Zero explains about how there'll be more rounds...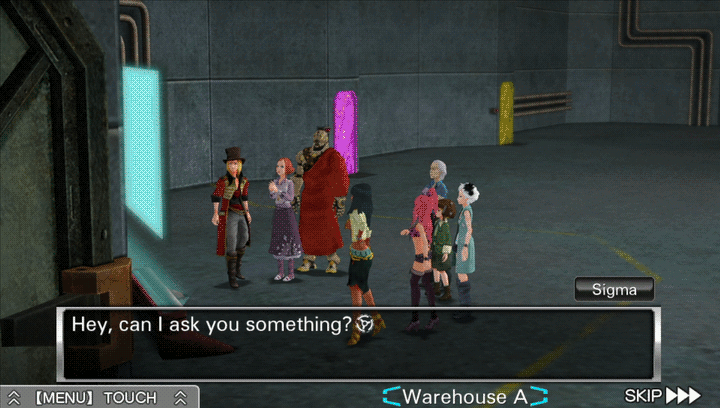 ...and something about being able to take bracelets off by being dead and some people might die in the next round.
Listen in or... look, it's Zero, OK?:
[
English
/
Japanese
]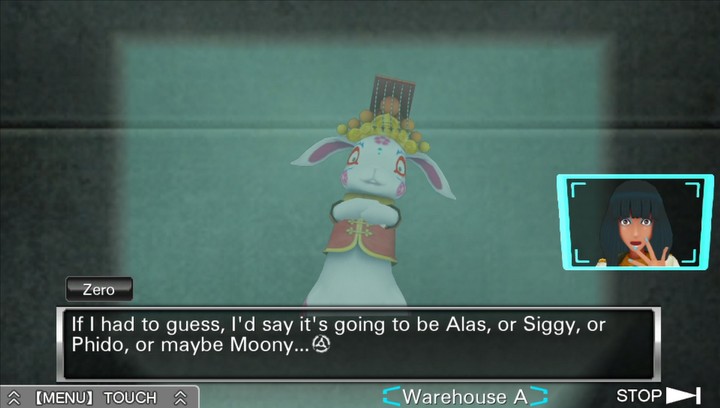 Or maybe everyone?

Uwa ha ha ha ha...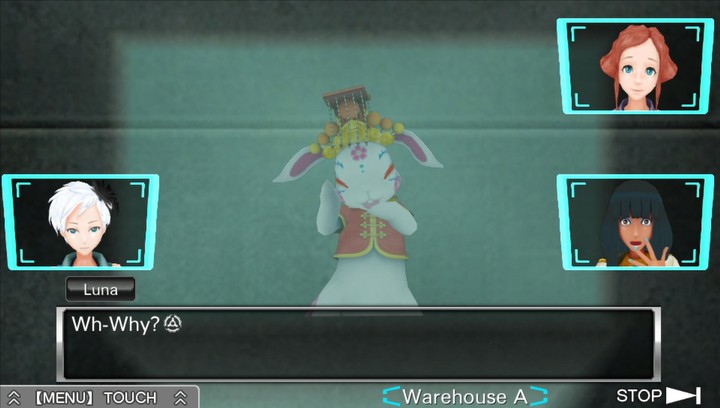 So, yes, Zero does change his spiel according to whatever the current score is. Of course.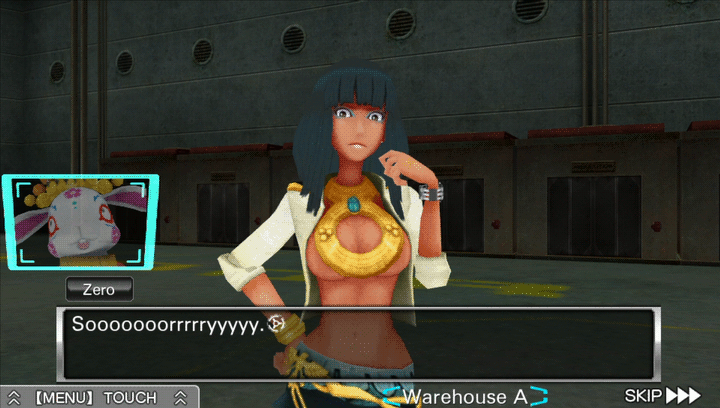 Alice gets mad, then we start thinking about our changed colours.

Notably absent from this variation of this scene is Zero not-naming-no-names at Phi, since she didn't somehow know that you die when you hit zero points this time around.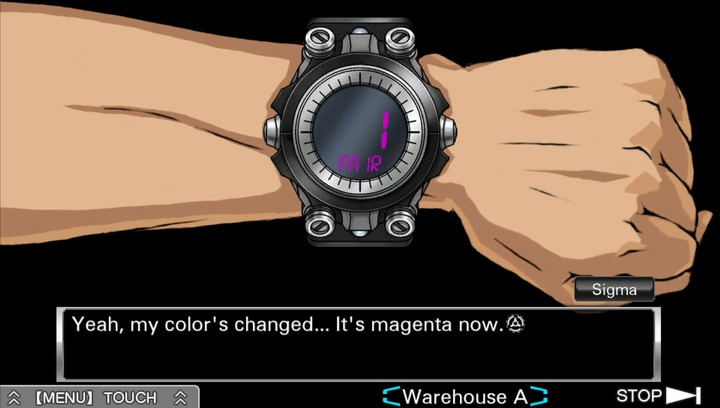 Listen in:
[
English
/
Japanese
]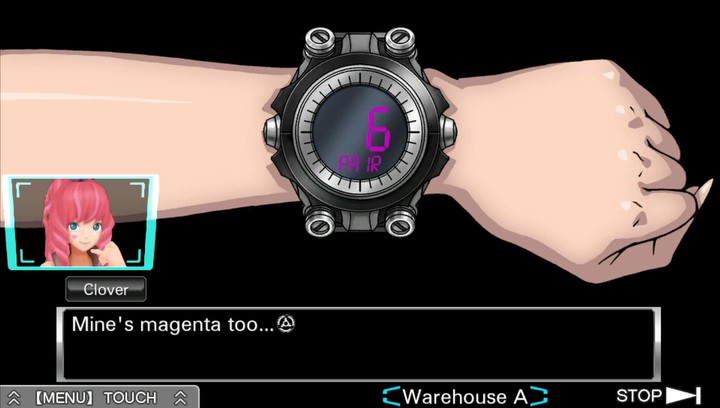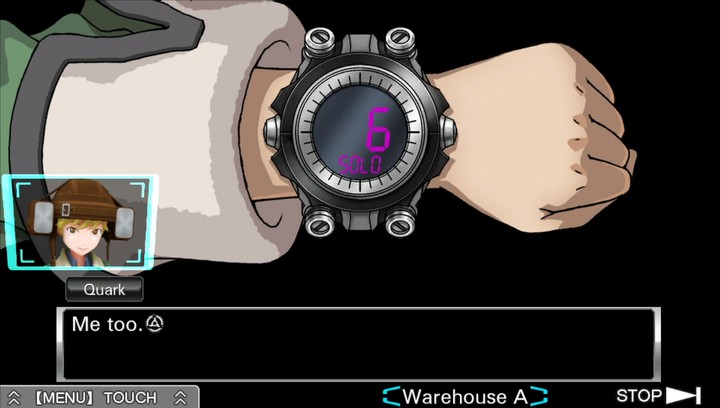 Hey, wait... It wasn't just the color that changed...
I'm a solo now...

Looks like Clover and I are still pairs, though.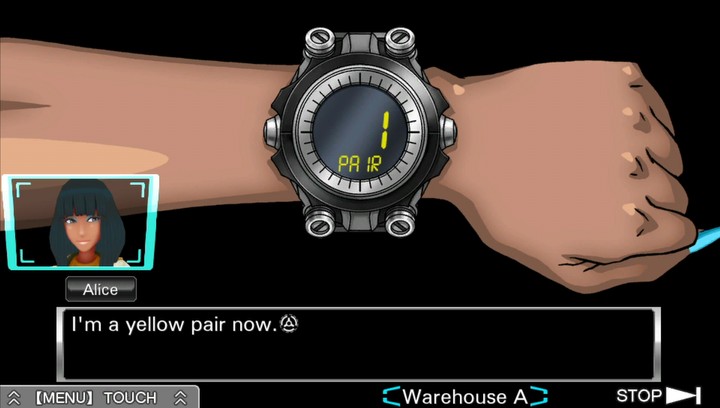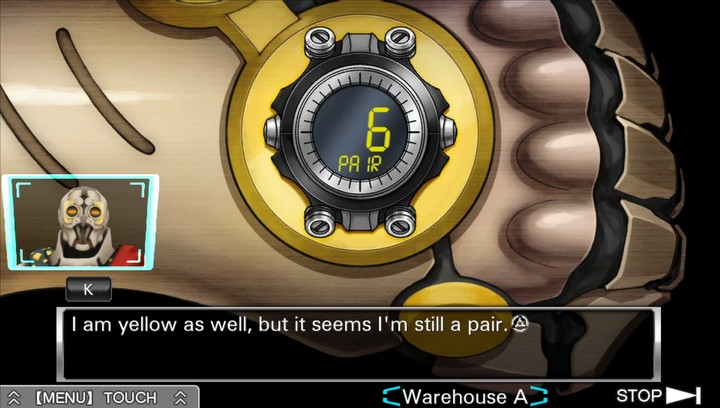 Then who's the yellow solo?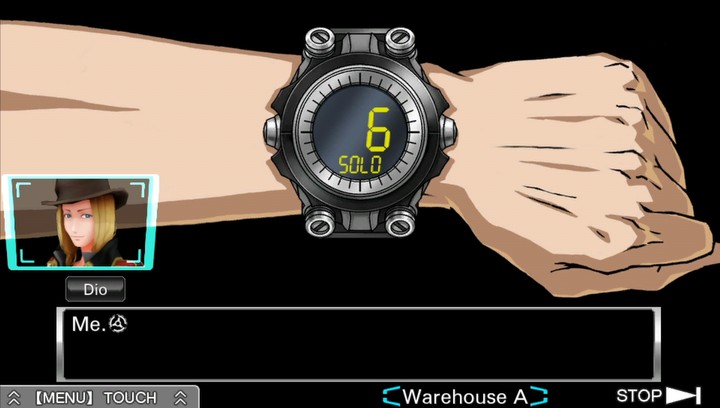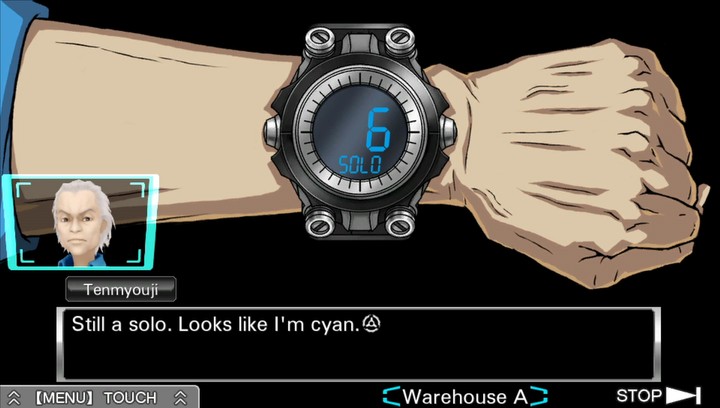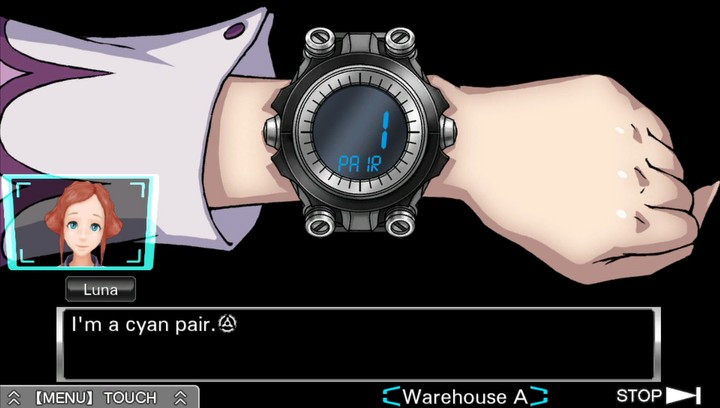 Aren't you one too?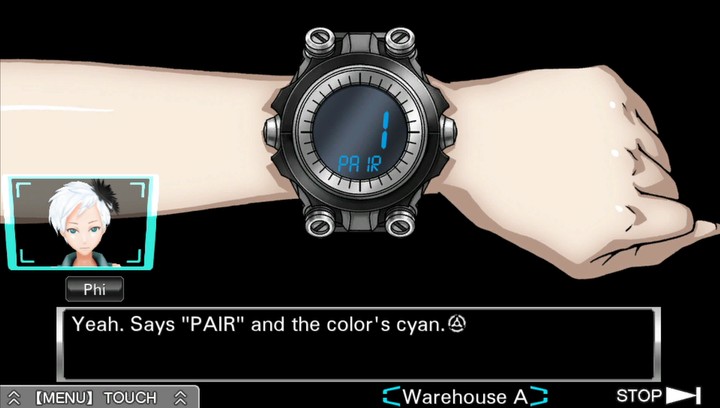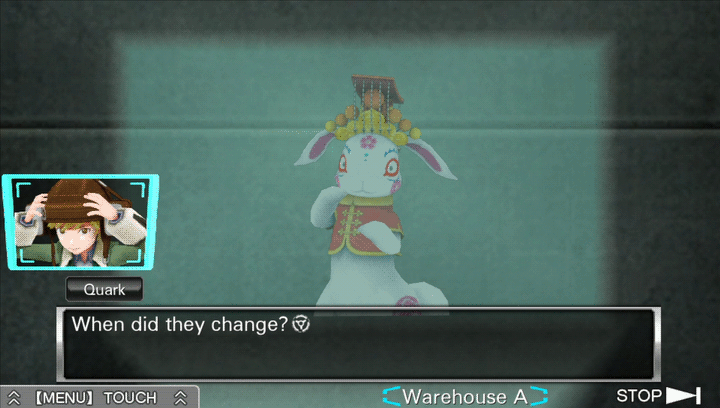 Zero tells us that colour/pair/solo changing is a thing, and bids us a tearful farewell.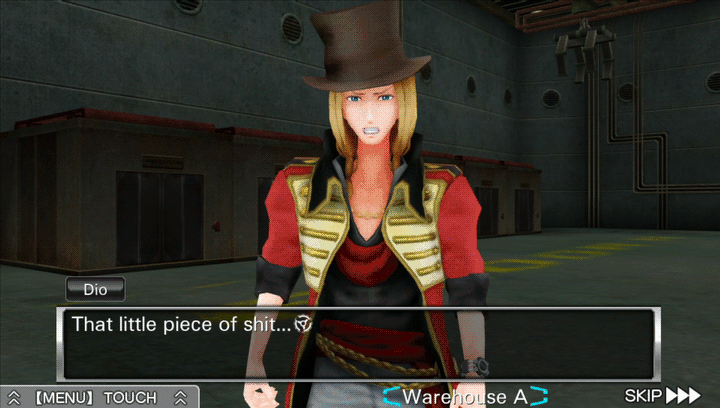 The group decides to go exploring, while Sigma remains behind to mope a bit.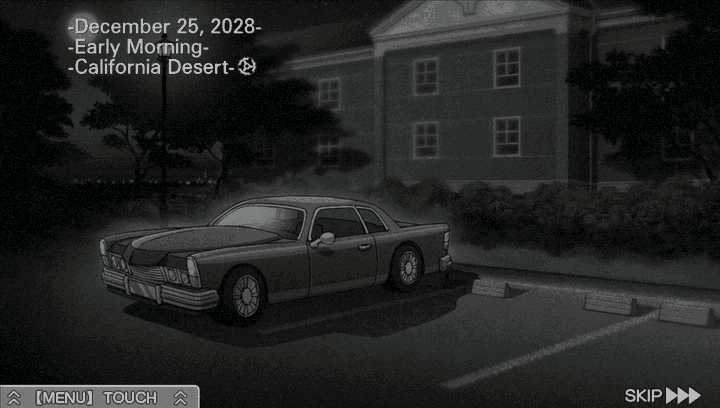 This whole flashback happens.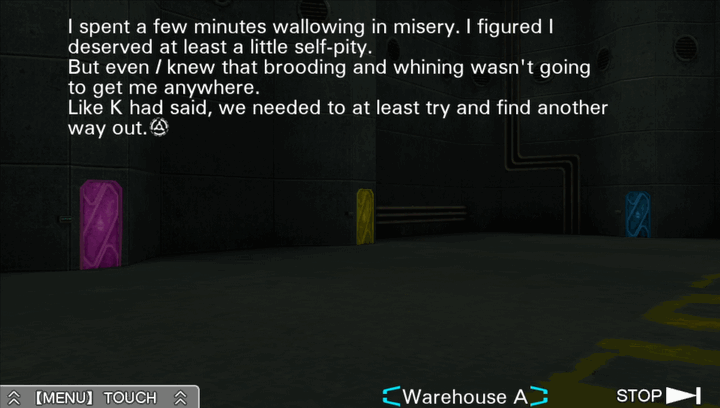 So I shook my head, stood up straight, and headed off.
As before, we get to choose the order of places we wander around, but this time around I am not going to bother doing a poll for it. Trust me; we'll be fine.