Part 19
Take a plane, of course!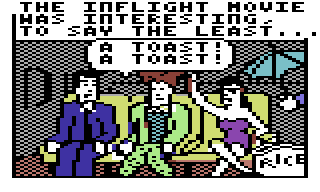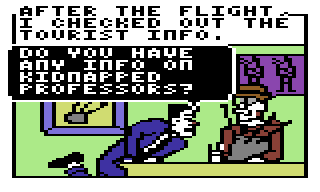 Whether we cruise or take a plane, we get to the castle just the same. Flying, however, presents us with one important choice before we get there. Succeed here, and witness one of my favorite scenes in
the entire game
; fail, and... well, you'll see.
So what'll it be, folks? Castles, professors, or coffee mugs?
Current Scores:
09 (10 votes) = 07 + 02: senrath
07 (08 votes) = 06 + 01: Lord Hypnostache
07 (08 votes) = 06 + 01: Starblind
05 (09 votes) = 05 + 00: Bruceski
05 (07 votes) = 05 + 00: Green Intern
04 (07 votes) = 04 + 00: Frankomatic
04 (07 votes) = 03 + 01: ProfessorClumsy
04 (06 votes) = 04 + 00: Nemo2342
04 (06 votes) = 03 + 01: Bobbin Threadbare
03 (08 votes) = 03 + 00: 100 HOGS AGREE
03 (08 votes) = 02 + 01: CaptainCaveman
03 (05 votes) = 03 + 00: BiggerJ
03 (04 votes) = 03 + 00: LLSix
03 (04 votes) = 03 + 00: Sighence
03 (03 votes) = 03 + 00: Glazius
02 (05 votes) = 02 + 00: randomcommoner
02 (02 votes) = 02 + 00: PowerStreak
02 (01 votes) = 01 + 01: Exercu
01 (02 votes) = 01 + 00: PantsBandit
01 (02 votes) = 01 + 00: Professor Bling
01 (01 votes) = 01 + 00: Golden Bee
01 (01 votes) = 01 + 00: Grilox
01 (01 votes) = 01 + 00: Nick Buntline
01 (01 votes) = 01 + 00: Sick_Hacker
01 (01 votes) = 01 + 00: Tiny Turtle
01 (01 votes) = 00 + 01: Azzur