Part 20
Starblind posted:
Oh, and the in-flight movie was apparently Rocky Horror Picture Show, which the rest of the passengers seemed to have been prepared for.

Y'know, I've never seen RHPS, with or without audience participation. I just figured this was another of those weird things that happens in this comic. I'm learning!

Glazius posted:
Just because I don't give two shits about my score and want to see what will happen, a Mr. T coffee mug.

Hah, that's the spirit! Startlingly, though, that's not the wrong answer. What is the wrong answer? Well, the one that points you out, not as a stupid American tourist in
general,
but as Steve Keene in
particular...
asking around about the professor.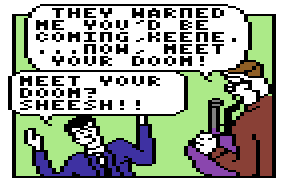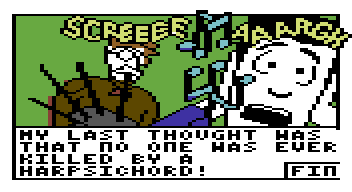 Either of the other responses works just fine, though, allowing us to blend in with the herd of stupid American tourists...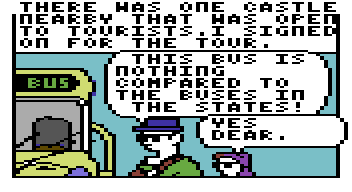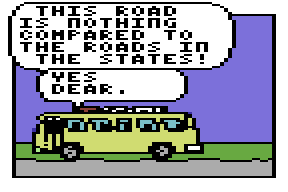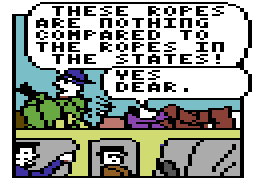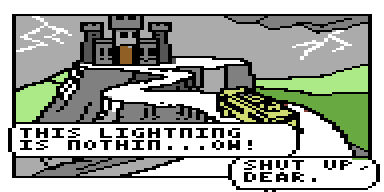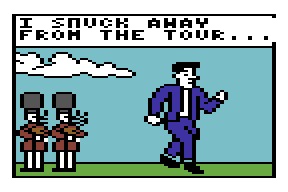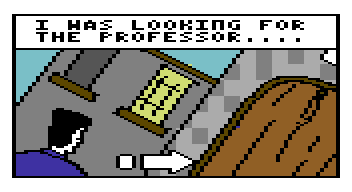 Yes, this is one of my favorite bits in the game. Yes, I am easily amused.
Anyway, we're back here. Will it be the door or the window, ladies and gents?
Current Scores:
10 (11 votes) = 08 + 02: senrath
08 (09 votes) = 07 + 01: Starblind
07 (09 votes) = 06 + 01: Lord Hypnostache
06 (10 votes) = 06 + 00: Bruceski
05 (08 votes) = 05 + 00: Frankomatic
05 (08 votes) = 04 + 01: ProfessorClumsy
05 (07 votes) = 05 + 00: Green Intern
04 (09 votes) = 04 + 00: 100 HOGS AGREE
04 (09 votes) = 03 + 01: CaptainCaveman
04 (07 votes) = 04 + 00: Nemo2342
04 (06 votes) = 03 + 01: Bobbin Threadbare
04 (05 votes) = 04 + 00: LLSix
04 (05 votes) = 04 + 00: Sighence
04 (04 votes) = 04 + 00: Glazius
03 (05 votes) = 03 + 00: BiggerJ
03 (02 votes) = 02 + 01: Exercu
02 (05 votes) = 02 + 00: randomcommoner
02 (02 votes) = 02 + 00: Golden Bee
02 (02 votes) = 02 + 00: Nick Buntline
02 (02 votes) = 02 + 00: PowerStreak
01 (02 votes) = 01 + 00: PantsBandit
01 (02 votes) = 01 + 00: Professor Bling
01 (01 votes) = 01 + 00: Grilox
01 (01 votes) = 01 + 00: Sick_Hacker
01 (01 votes) = 01 + 00: Tiny Turtle
01 (01 votes) = 00 + 01: Azzur