Part 21
Golden Bee posted:
Door AND Window.

Two points for me!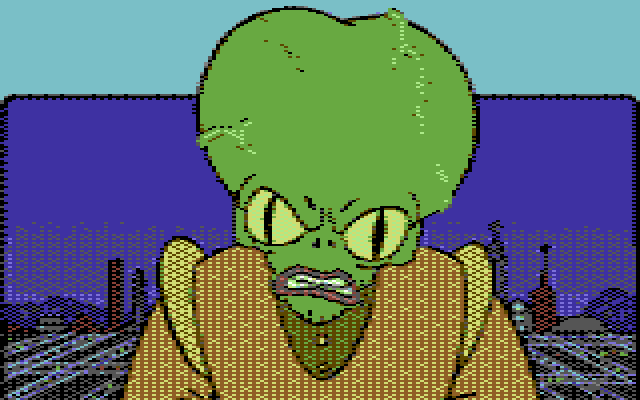 "Votes do not work that way!"
Looks like the door gets a majority, so we'll check that out; those of you who voted for the window who are
not
called Golden Bee get a point.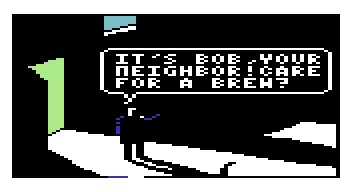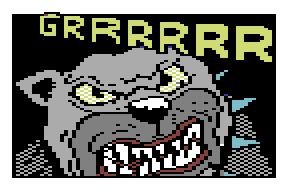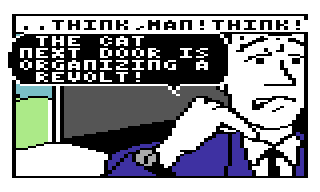 Well, Steve's in a bit of a pickle now; only one of these responses will work! How can he save his delicious bacon?
Current Scores:
10 (12 votes) = 08 + 02: senrath
09 (10 votes) = 07 + 02: Starblind
08 (10 votes) = 06 + 02: Lord Hypnostache
06 (11 votes) = 06 + 00: Bruceski
06 (09 votes) = 05 + 01: Frankomatic
05 (10 votes) = 03 + 02: CaptainCaveman
05 (09 votes) = 04 + 01: ProfessorClumsy
05 (07 votes) = 05 + 00: Green Intern
04 (10 votes) = 04 + 00: 100 HOGS AGREE
04 (07 votes) = 04 + 00: Nemo2342
04 (06 votes) = 04 + 00: LLSix
04 (06 votes) = 04 + 00: Sighence
04 (06 votes) = 03 + 01: Bobbin Threadbare
04 (05 votes) = 04 + 00: Glazius
03 (06 votes) = 02 + 01: randomcommoner
03 (05 votes) = 03 + 00: BiggerJ
03 (02 votes) = 02 + 01: Exercu
02 (02 votes) = 02 + 00: Golden Bee
02 (02 votes) = 02 + 00: Nick Buntline
02 (02 votes) = 02 + 00: PowerStreak
01 (03 votes) = 01 + 00: Professor Bling
01 (02 votes) = 01 + 00: PantsBandit
01 (01 votes) = 01 + 00: Grilox
01 (01 votes) = 01 + 00: Sick_Hacker
01 (01 votes) = 01 + 00: Tiny Turtle
01 (01 votes) = 00 + 01: Azzur
01 (01 votes) = 00 + 01: FairGame