Part 22
Not one comment on my lovingly pixellated Morbo? Pout.
100 HOGS AGREE posted:
Why would the dog's fly being undone be an option unless the dog is wearing pants. Clearly Keene sees something we don't.

Oh, you're relying on
Keene's
insight and intellect. Surely
that's
a winning strategy.

Yeah, that didn't work out. Let's see what the winning choice is, shall we?
Glazius posted:
Dogs don't wear pants.

Showing up covered in blood to a cat rebellion is going to help rather than hurt.

But the same cannot be said of meeting a poodle.

Go with the poodle, Keene.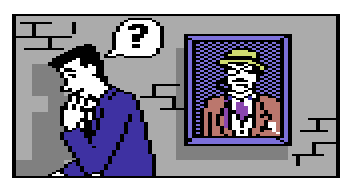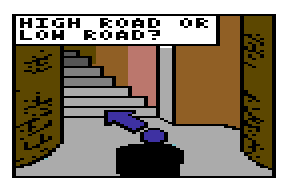 Crap, a blind choice! What do we do now?