Part 23
As you might expect, hop back in time a little and try the other path!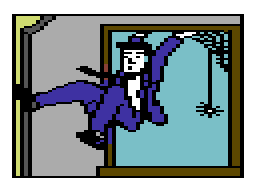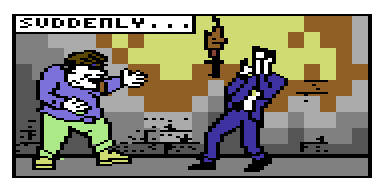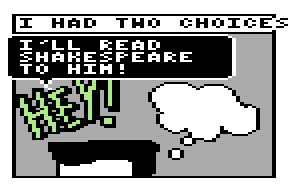 Mainly because it almost immediately rejoins the first one. But first, we have another tricky trap to overcome...
Oh, and welcome to our new voters! You'll have a hard row to hoe to beat senrath (seriously, dude, have you played this before?), but good luck to you!
Current Scores:
11 (13 votes) = 09 + 02: senrath
10 (11 votes) = 08 + 02: Starblind
08 (11 votes) = 06 + 02: Lord Hypnostache
07 (10 votes) = 06 + 01: Frankomatic
06 (11 votes) = 06 + 00: Bruceski
05 (11 votes) = 03 + 02: CaptainCaveman
05 (10 votes) = 04 + 01: ProfessorClumsy
05 (07 votes) = 05 + 00: Green Intern
05 (07 votes) = 04 + 01: Bobbin Threadbare
05 (06 votes) = 05 + 00: Glazius
04 (11 votes) = 04 + 00: 100 HOGS AGREE
04 (07 votes) = 04 + 00: Nemo2342
04 (07 votes) = 04 + 00: Sighence
04 (06 votes) = 04 + 00: LLSix
03 (07 votes) = 02 + 01: randomcommoner
03 (05 votes) = 03 + 00: BiggerJ
03 (02 votes) = 02 + 01: Exercu
02 (02 votes) = 02 + 00: Golden Bee
02 (02 votes) = 02 + 00: Nick Buntline
02 (02 votes) = 02 + 00: PowerStreak
01 (04 votes) = 01 + 00: Professor Bling
01 (02 votes) = 01 + 00: PantsBandit
01 (01 votes) = 01 + 00: Grilox
01 (01 votes) = 01 + 00: Sick_Hacker
01 (01 votes) = 01 + 00: Tiny Turtle
01 (01 votes) = 01 + 00: Wandering Knitter
01 (01 votes) = 00 + 01: Azzur
01 (01 votes) = 00 + 01: FairGame
00 (01 votes) = 00 + 00: AmadeusVonBlastoise
00 (01 votes) = 00 + 00: Kobold