Part 60
Just about everybody posted:
Cute vending machines!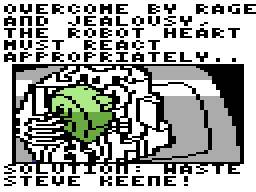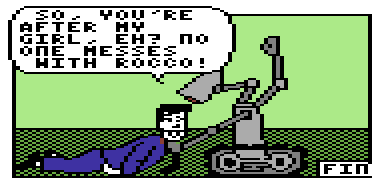 Well, that's what you get for getting all robosexual. You freaks.
Some of you had the right idea, though:
Starblind posted:
Since this isn't an adult game and I don't really want to watch a spy and a vending machine get it on anyway, let's ask about the hydrants.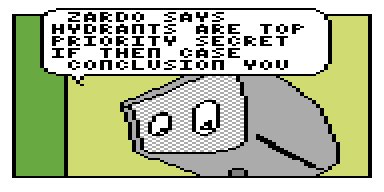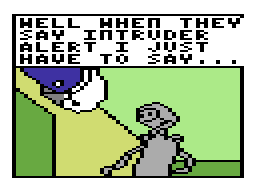 Which gets us a lead! And a chance to blow up a robot's head. This may have consequences in the near future.
Before we find out what those consequences are, though, it's time to backtrack! We had another option for getting into the building; let's see how that goes.

Wow, two meaningful choices in two panels? I think that's the fastest we've ever had to make them. What'll it be, folks? Follow or not follow?
Current Scores (italics won Story A):
06 (07 votes) = 05 + 01: Sighence
05 (08 votes) = 05 + 00: Lord Hypnostache
05 (08 votes) = 04 + 01: senrath
04 (08 votes) = 04 + 00: LLSix
04 (08 votes) = 04 + 00: XavierGenisi
04 (08 votes) = 03 + 01: CaptainCaveman
04 (06 votes) = 04 + 00: Wheeze
04 (06 votes) = 03 + 01: Metroid48
04 (06 votes) = 03 + 01: ProfessorClumsy
03 (08 votes) = 03 + 00: 100 HOGS AGREE
03 (08 votes) = 02 + 01: Glazius
03 (07 votes) = 02 + 01: Krastinov
03 (04 votes) = 03 + 00: FairGame
02 (07 votes) = 02 + 00: Starblind
02 (05 votes) = 02 + 00: Frankomatic
02 (04 votes) = 02 + 00: Chwoka
02 (03 votes) = 02 + 00: The Saurus
01 (02 votes) = 01 + 00: Bobbin Threadbare
01 (02 votes) = 01 + 00: Bruceski
00 (05 votes) = 00 + 00: Kobold
00 (03 votes) = 00 + 00: Thompsons
00 (01 votes) = 00 + 00: SupSuper
00 (01 votes) = 00 + 00: The Saurus