Part 82: Final Chapter: Fare Thee Well
Final Chapter: Fare Thee Well
This is it, the final content chapter of Ar Tonelico! I've got another fight with Mir for you guys, the extra scene I didn't get last time I got everyone's feelings, and then Misha's exclusive scenes at the end. Let's get this kicked into high gear!
VIDEO_RECORD_LOAD
MIR_BATTLE_VIDEO
This time I fight Mir exclusively with Misha's Mystery spell after I've opened up Level 3. I'm using Jack instead of Krusche this time, and of course Misha.
Now let's go talk to the person Misha SHOULD have suggested we talk to but they're super lazy and don't have two versions of this, so you could miss it if you didn't know to look.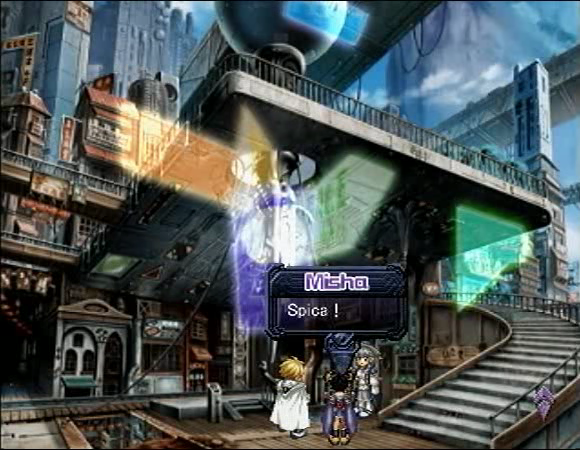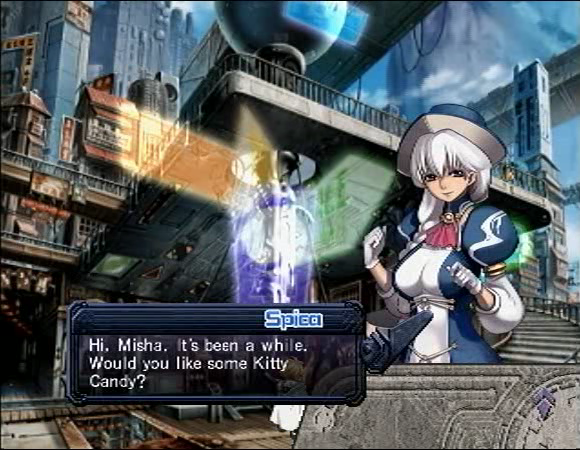 No, I don't want Kitty Candy today. I'm here to ask you a favor.

What is it?
My feelings and wishes? I have a big one.

Wow, what is it?

I want to be the greatest Queen of the Underworld!

Huh?

...Are you serious?

Yes! That's always been my dream!
I'd be surrounded by guys who'll do this and that for me!

What do you mean by "this and that?"

Misha, it's impolite to ask. I can't tell you the details out loud.
I'll be the Queen of the Underworld!
Well, I already rule Firefly Alley.

R, really!?

Yes. President Ayano doesn't have any say in what I do.

Which means, you're the greatest in Firefly Alley?

But, that's not enough! This is only the beginning!
I want to climb to the top! I want to say that there's nothing I can't accomplish!

What vitality...

It sounds like your wish. I hope it comes true.

Thanks!
Spica's not got chump wishes for world peace or anything like those other losers, she's got her eye on the prize. That prize being total world domination. She's pretty much the best character ever which makes it awesome that it seems like she's in AT 2 as well. Now let's see Misha's version of the meeting the night before PHANTASMAGORIA where she tells us her dream.
VIDEO_RECORD_LOAD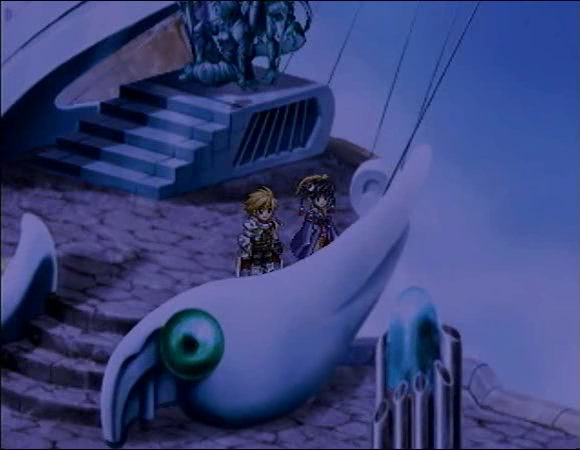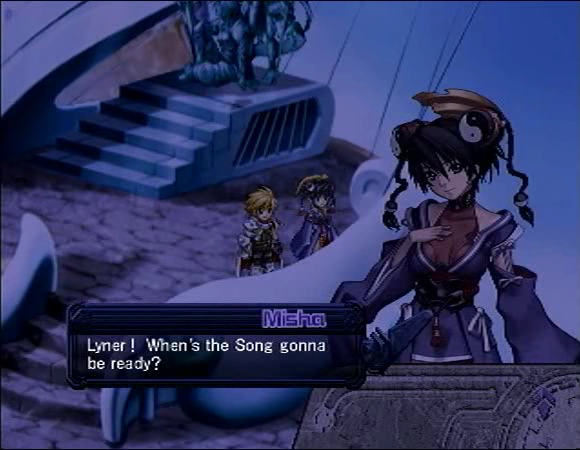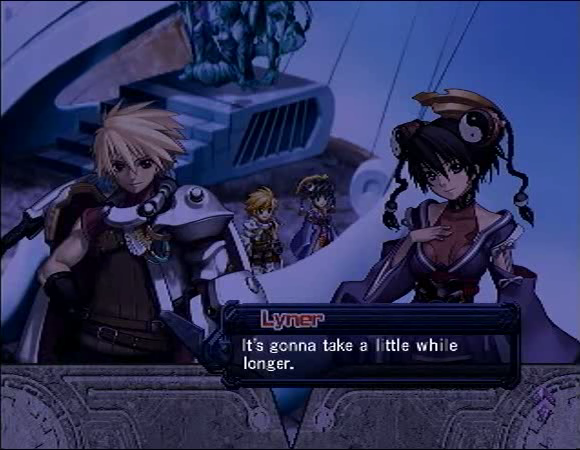 I wanna sing it soon.
But... once it's ready, we have to say goodbye...

Aren't you gonna stay in Platina?

Well, yeah, but...
I wanna be a singing princess...

...A singing princess?

Yeah. You know, a singer who travels the world, touring towns and villages.
I used to always have to sing alone in a dark room...
But, I really love to sing.
So, I wanna sing in as many different places as I can.
Besides, the world is full of wonders. This way, I can explore the world.

...Hmm. You'll be the world's first and favorite singing princess...

So... do you like to travel?

Well, yeah. I love the excitement of discovering new things.

...Lyner?
Uh... will you... will you travel around the world with me?

What?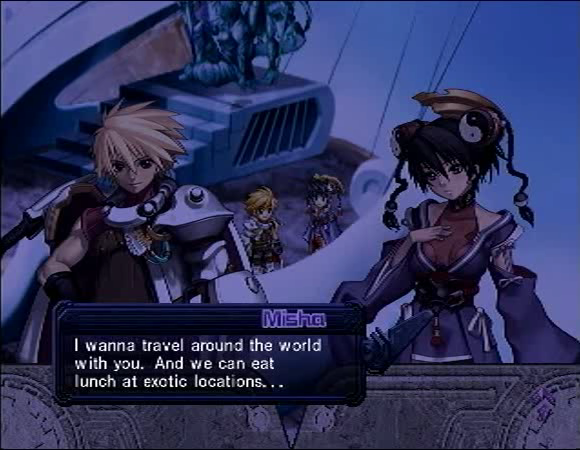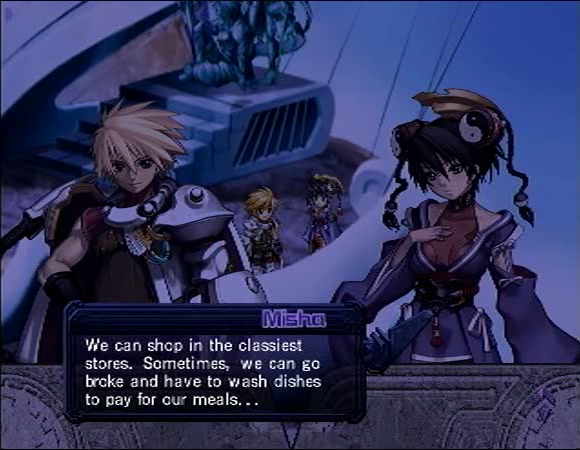 And then we'll fight about it, but we'll quickly make up...
And then...

......

Lyner...

Misha!?

I wanna stay with you. I want you to be with me on this journey...
If I can be with you...
I won't need anything else...
Can you feel it? This is it. Misha's ending, post PHANTASMAGORIA.
VIDEO_RECORD_LOAD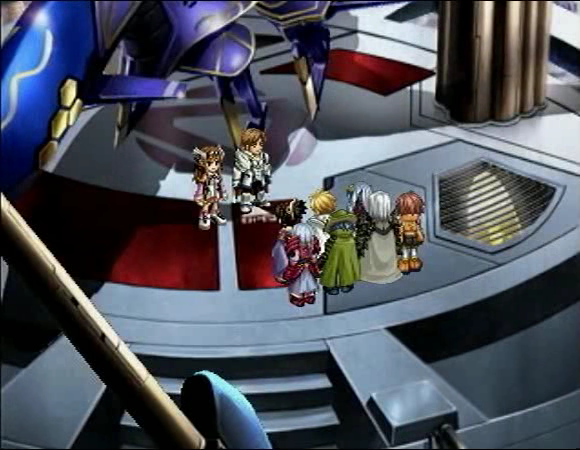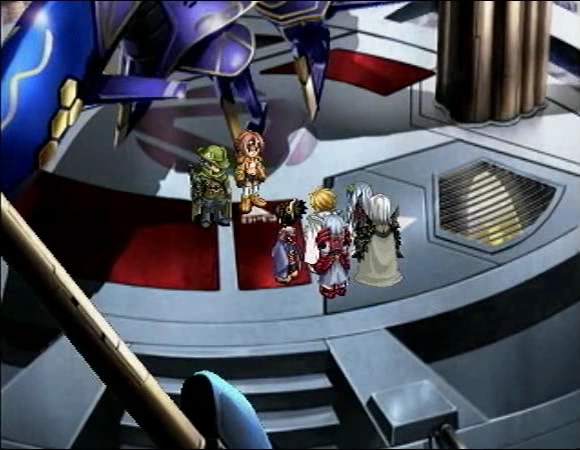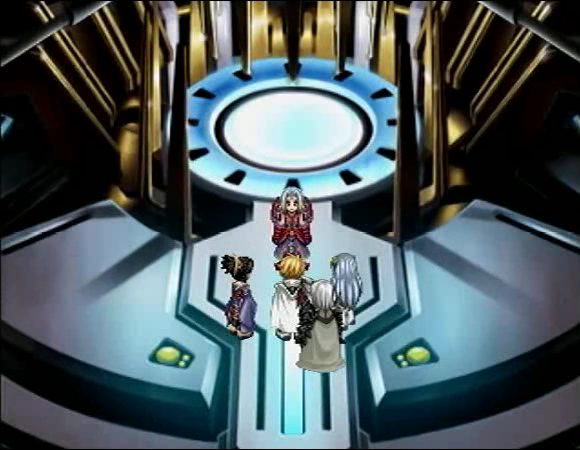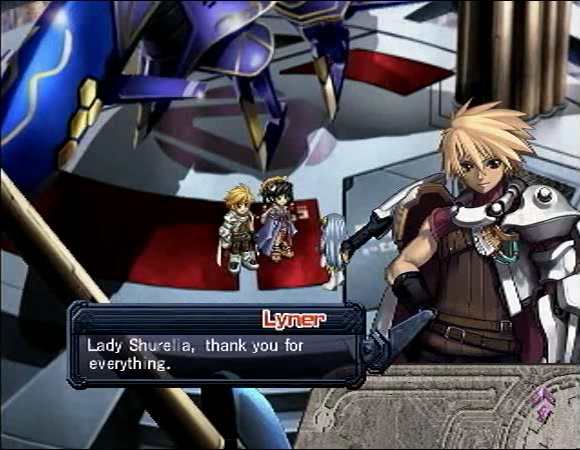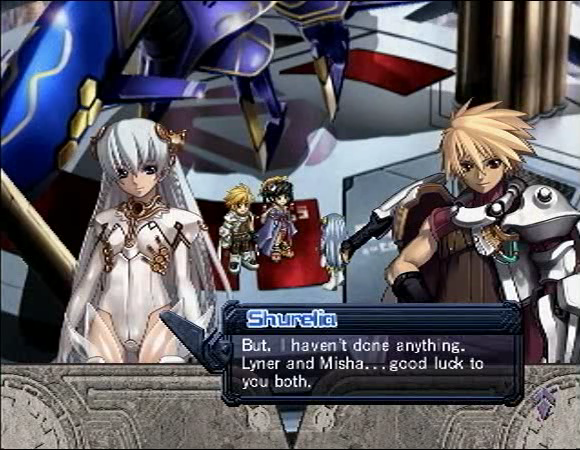 You too, Lady Shurelia!
I'll bring a wonderful Song back for you!

...Alright. I'll look forward to that.

Take care of yourself, Lady Shurelia. At least till I see you again...

As you have.
Lyner...

Lady Shurelia?

...Ugh.

I'm sorry, I couldn't hear you...

Please don't go!
Lyner, I'm sorry...
I want to be with you...
I want to share my life with you!

Lady Shurelia...

I'm sorry... I can't help it...
I've been holding back my feelings since I heard that you were leaving with Misha...
...I'm sorry.

......

...I'm so sorry.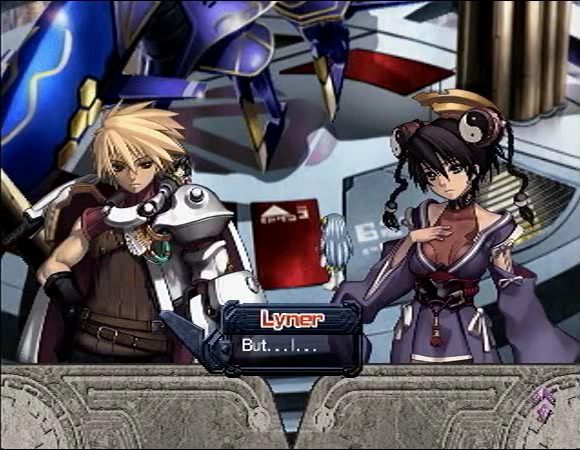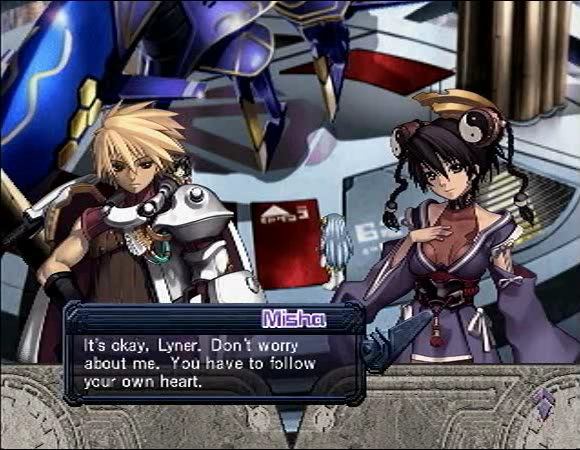 Whatever you choose, I'll respect your decision.
I don't wanna force you into a decision you'll regret later...

I...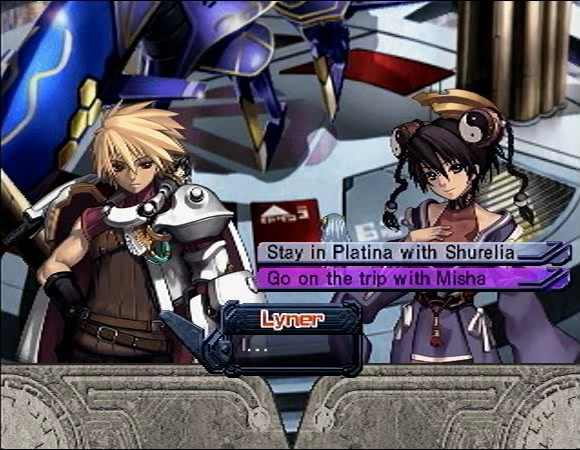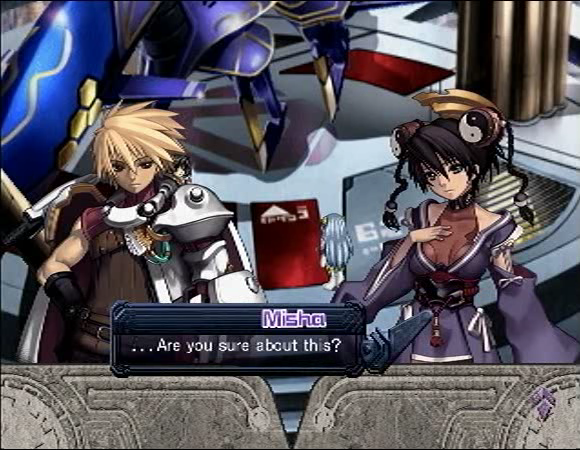 Yes. I promised to travel the world with you, and I will.
I'm sorry, Lady Shurelia... I want to go with Misha.

......

It's so hard to say goodbye to you.
But, I have to be with Misha.

I understand. Please keep Misha happy. Good luck to you both.

Lady Shurelia! I'm...

Misha, please craft many more wonderful Songs. I'm looking forward to seeing you again.

......
Alright! I'll bring back a whole buncha great Songs!

Lyner, thank you very much...
Your legend will be passed down the generations.
People will remember you as a brave man who crafted great Songs for the world.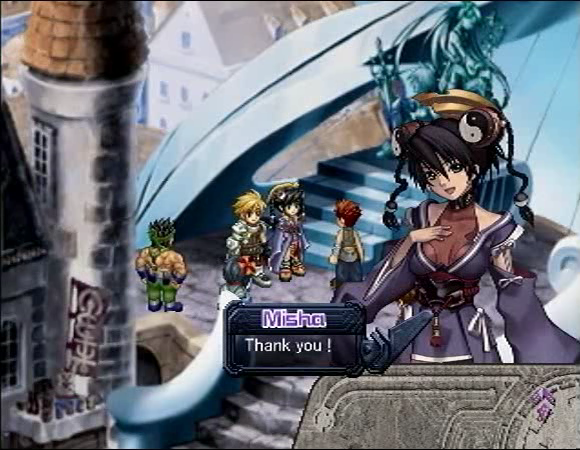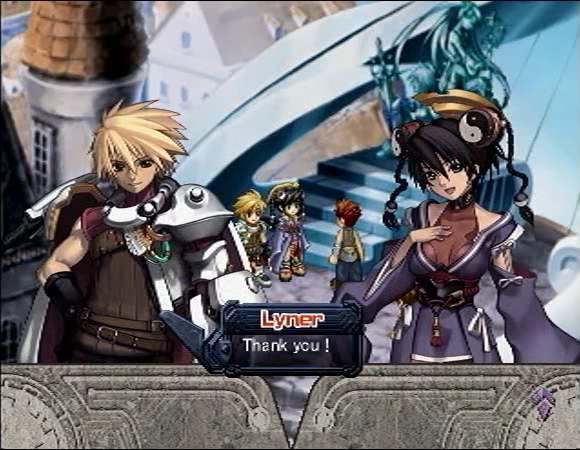 Today was another great show.

Yeah, it sure was.

Well, I'm done...

You were great up there. Your songs were so cute...

Well, thank...

...It's good to see you again.

It's good to be back!

I'm back, too...
And if you've watched that video, you get the appropriate final image of Ar Tonelico- Lyner being a jackass. Well, that's it for the story. I hope you've enjoyed watching and reading this as much as I've enjoyed making it, and stay tuned for some extras like the costume showcase and a discussion on breaking the game with S rank grathmelding.