Part 78: Update LXXV: An Adventurer and the End of her Journey, Jyu-Ichi: Population Crisis
To get this ending, you need to have all five Chims made, and they need to have eaten a combined total of 35 Big Pies between them. Big Pies are basically 10 smaller pies, and they eat those by just keeping them working and having a steady supply of pastry (you can check each Chim's status on the Chim board). As the Chims eat more pie, they work faster. Also, you can't trigger any ending flag other than Normal, because the Normal Ending flag is for beating the game.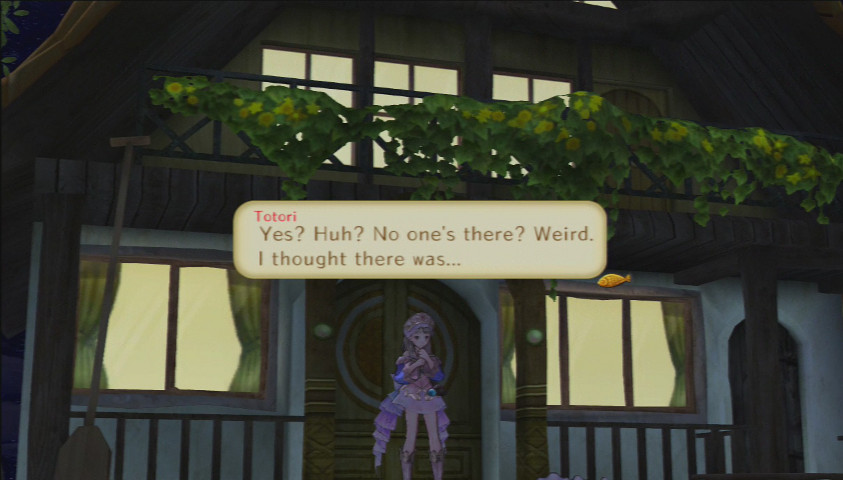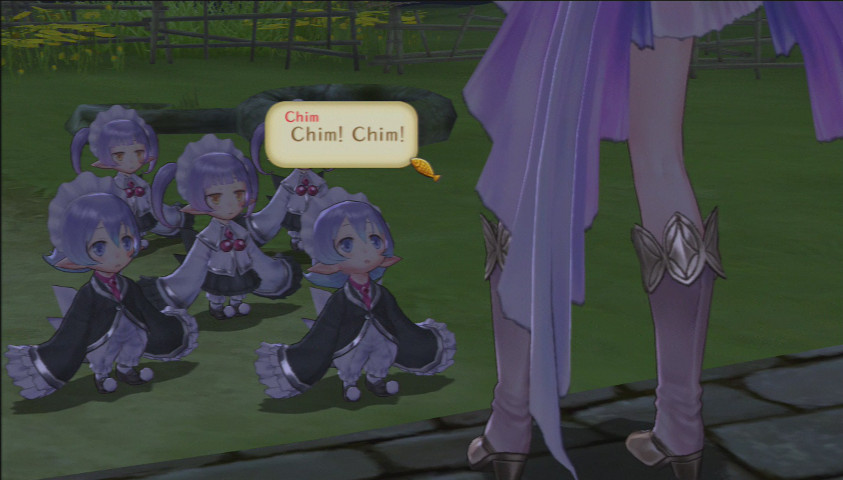 Chimumu!

Huh? Wah! Chim! You followed me here?

Chim. Chimumu...

Chim...

Oh, I'm sorry. I guess you felt lonely at the workshop.

Chim! Chimumu!

Chim!

What? That wasn't it? Did you come to celebrate?

Chim!

Chimumu!

Oh, thank you so much. I guess you guys are so much better at this than me. You'd never be lonely. Since I can go anywhere in the world, I should get materials for you and make even more...

C-Chim! Chim! Chim!

Chim! Chimumu!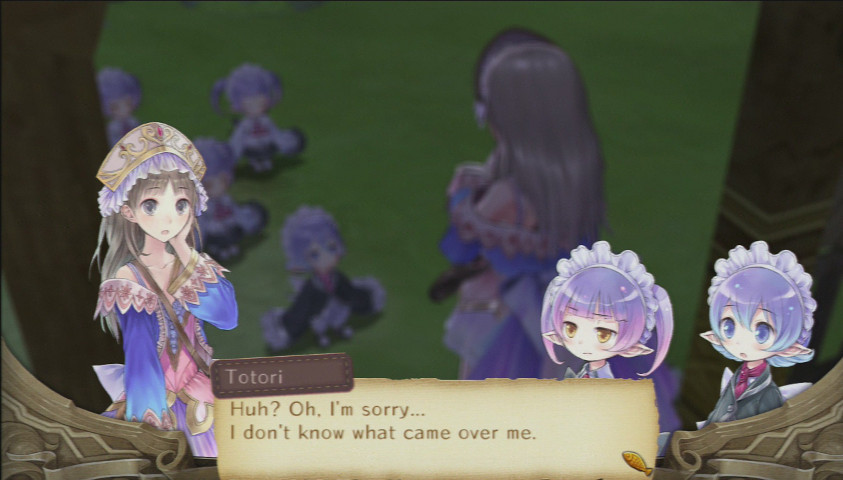 Come on in. Ceci, Chim is here! All of them!

Chim!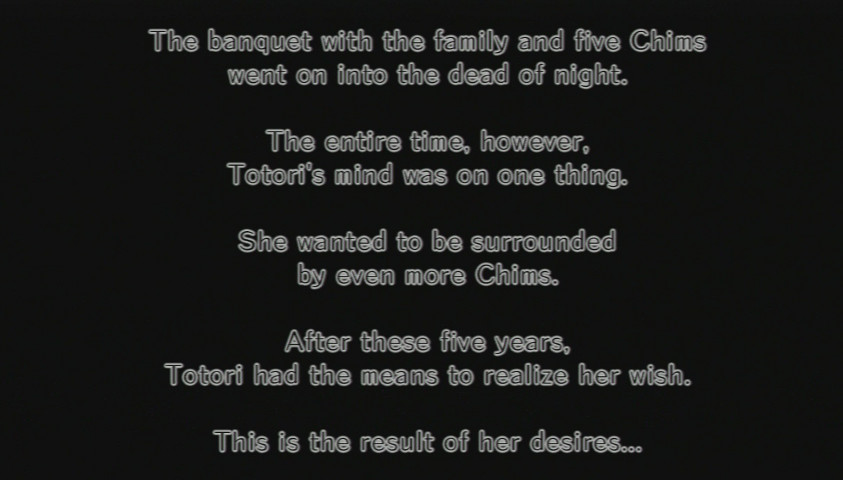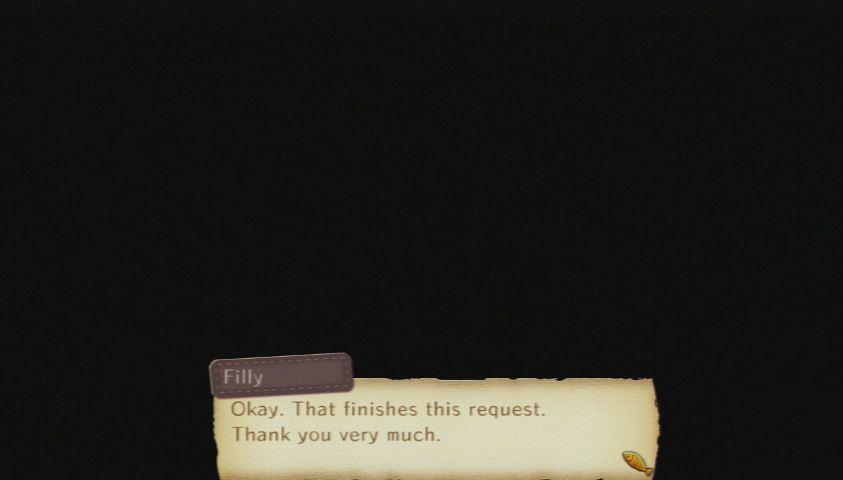 Chim!

And the next adventurer is... Um, Chimbo?

Chim! Chim!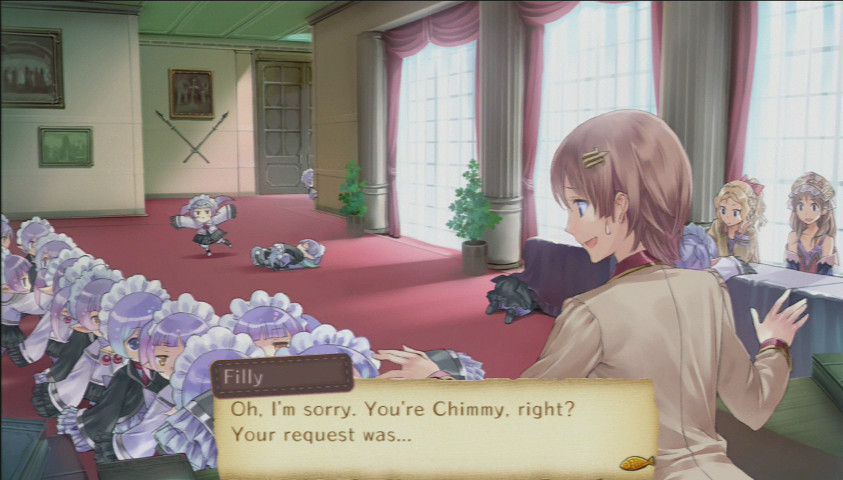 How many are you going to make?

I'm sorry. They're so cute and I got carried away.

Well, they're all great workers, so it's really helpful.

I know! I taught each and every one of them personally.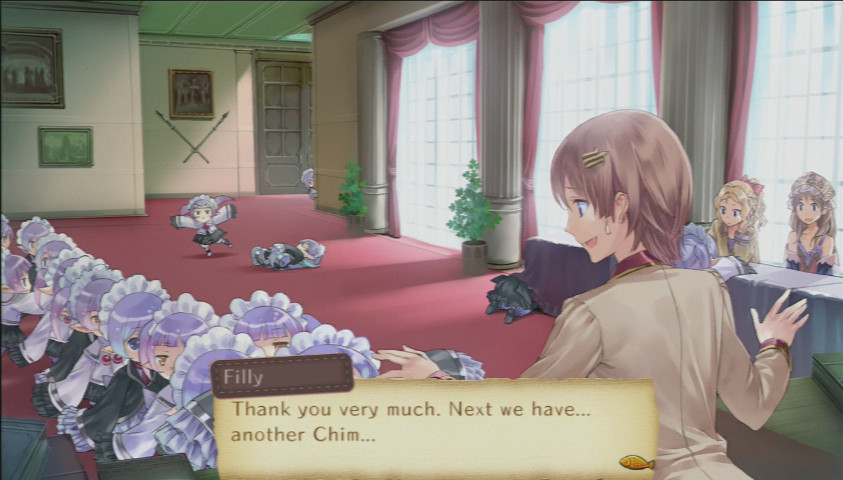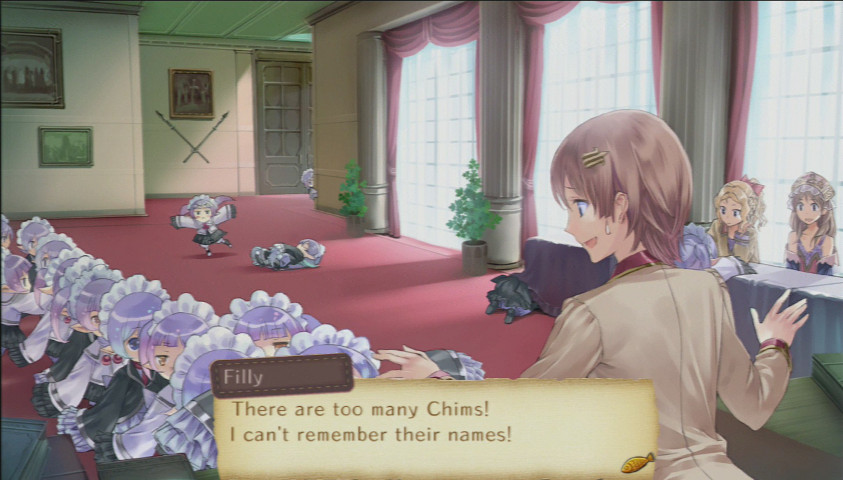 Chimumu!

Did you know they take care of about 90% of this nation's requests?

What?! That much?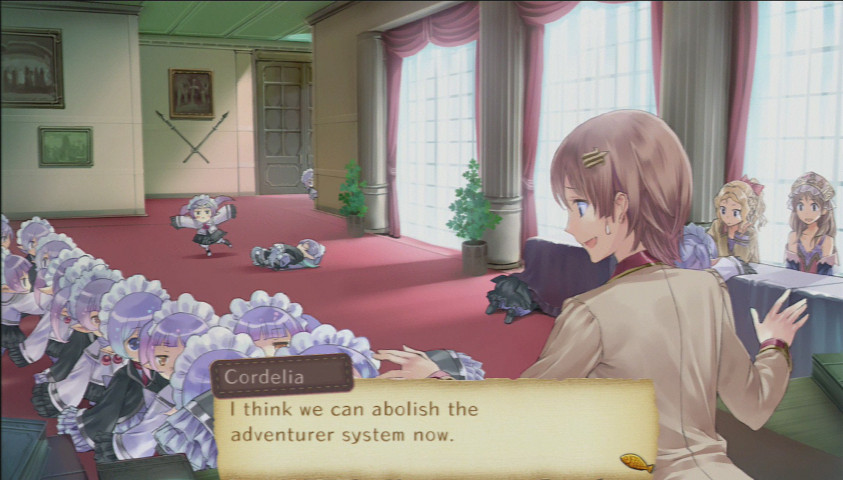 Hahaha... That would be kind of sad.

Chim! Chim!

Oh? You want to rank up? Looks like my line's going to be busy, too.

Thanks...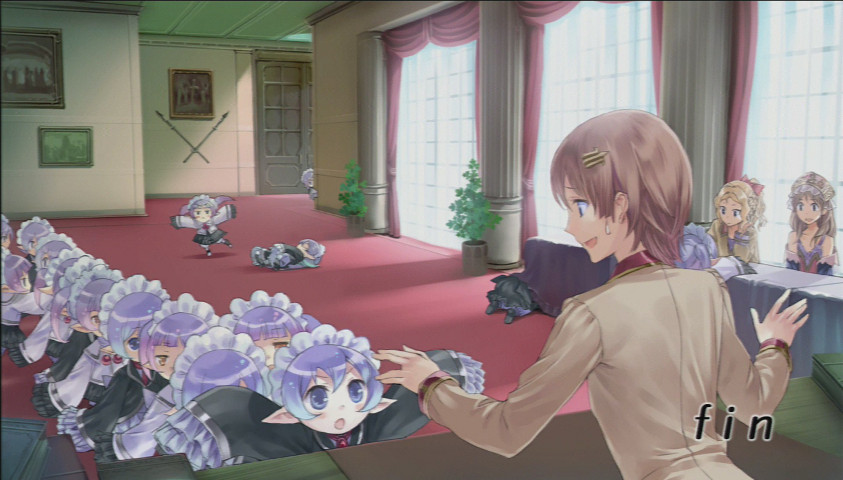 Chim Ending

Chim Ending