Part 12: Whisperer of Dementia

Update 11: Whisperer of Dementia
No talking over cutscenes
(Polsy)
|
Talking over cutscenes
(Polsy)
|
Download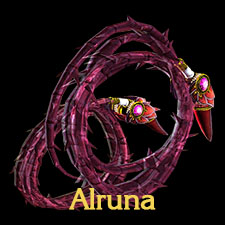 Alruna
A whip containing the soul of a demon who shares the same name as a flower that blooms in Inferno. Laced with thorns, it slithers as if it were alive.
Those who hear the crack of the whip can feel Alraune whisper its curse in their ears.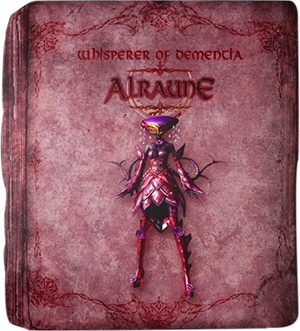 Alraune
A woman who doused herself in mandrake poison and took her own life as a means of getting revenge on the husband who left her. The poison continued through her skin and devoured her soul. Consumed by delusions and hallucinations, she was at last reincarnated in Inferno.
Myth places her as the young daughter of a noble estate, but none of her past visage can be determined from her current demon form. She searches the bottom of hell for the most exquisite souls, then injects poison into their nerves to make them eternal "lovers" at her palace.
Insatiable desire and obsession have painted her heart so thickly that she will never know peace. Not even with the sacrifices of a thousand souls, or a million...