Part 54: Concentration


Music - "Challenging Gesture"
Download
(Thanks to Grawl)
(I'm running out of space for all the music, so here's another song)
Chapter 49 - Concentration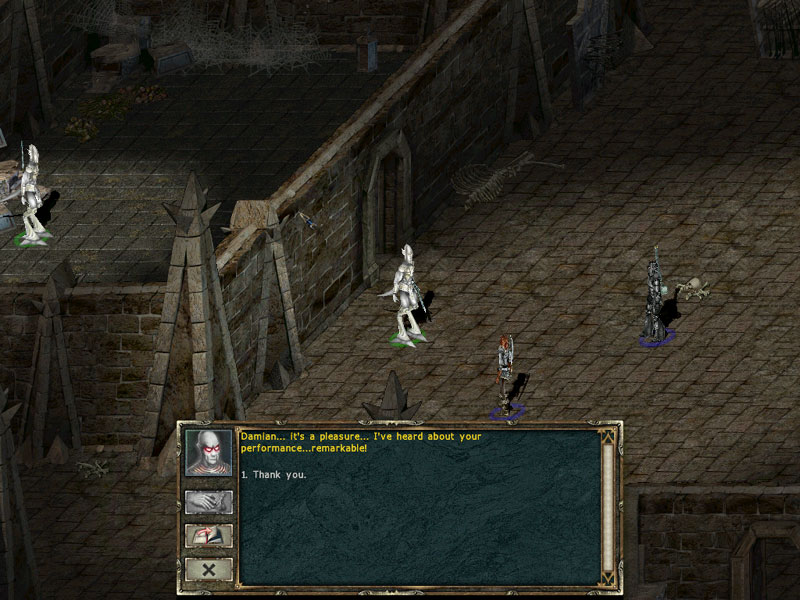 Damian… it's a pleasure… I've heard about your performance… remarkable!

Thank you.

While summoning… remember to keep your focus, because the belly of a demon is not a nice place to be… when rift-running… it is also very important… not to become distracted… This is not always easy… when being in an alien environment…

What is your name?

My name is Elder Anbassam.

What is the key to rift-running?

The key? Concentration is the key… only if you are always concentrated… can you deal with alien situations…

Alien environment?
Alien situations? What do you mean by that?

Here we go again…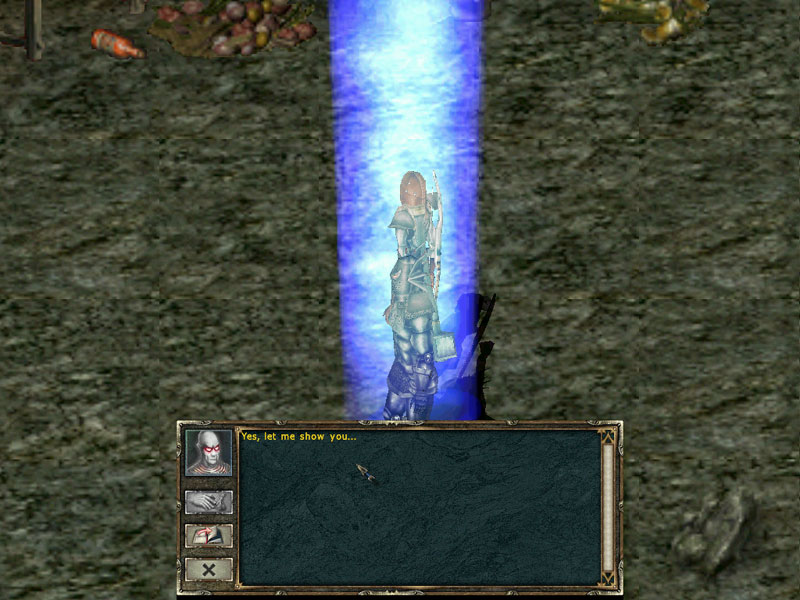 Yes, let me show you…
Some hostile flying eyes in the new room attacked the group immediately. They were dispatched with the aid of the teacher.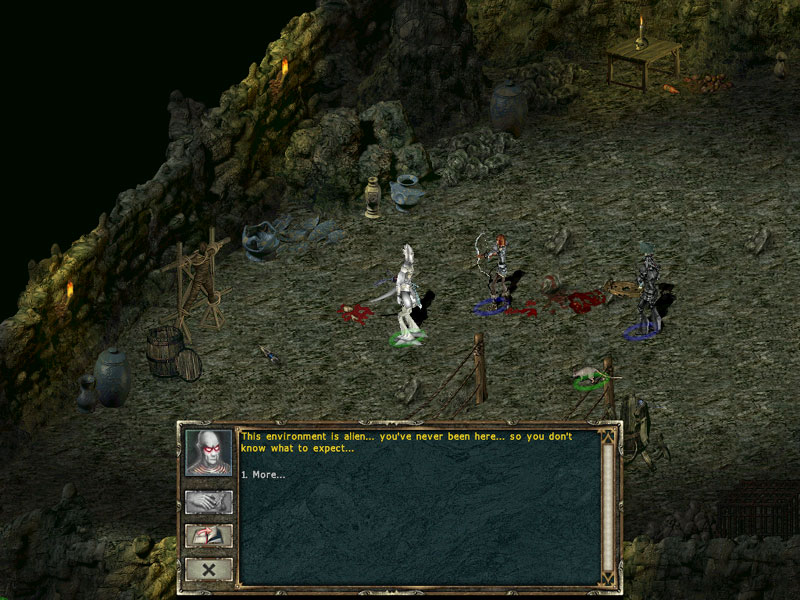 This environment is alien… you've never been here before… so you don't know what to expect… Explore these rooms, and keep your focus… then the way to escape will be easy to find… But wait… it's easy to focus… without additional influences… let's make it more interesting…

I don't like the look on her face…

I see something… somebody is hunting you… somebody named Samuel…

Samuel?

I knew it…

To make it more challenging… I will place Samuel somewhere in this environment… your goal is… to reach the exit before Samuel does… only one of you can step through the rift! … Keep focused.

Curse that interfering ghost!

I hope the bitch died painfully!

Shall I begin the test?

Sure… begin, Damian…

I didn't have all my memories back then. So my test was against a figure with a naggingly familiar face, a knight in shining armor with a heart of evil. Only later did I realize who it was.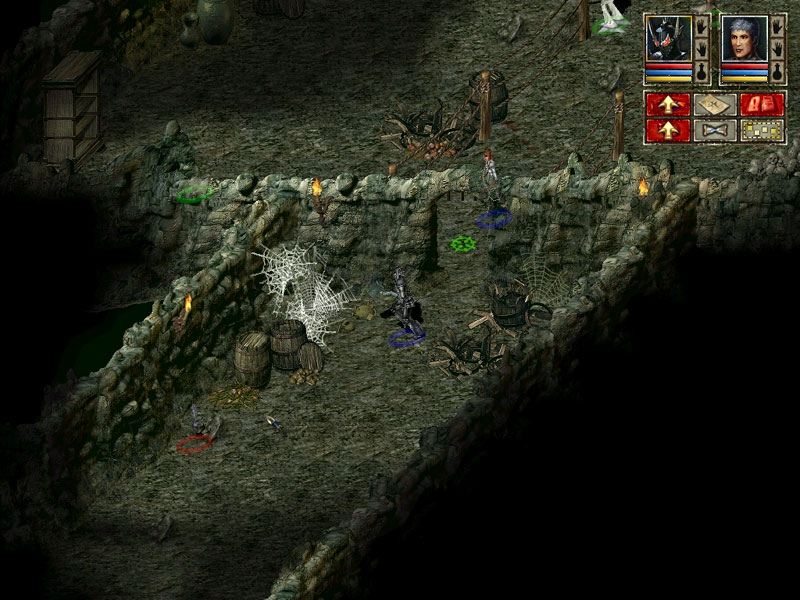 D.K. led the way out through the test.

Hey, he was just kidding about bringing Samuel here, right? Right?
A loud roar echoed through the catacombs.

I don't think so, human!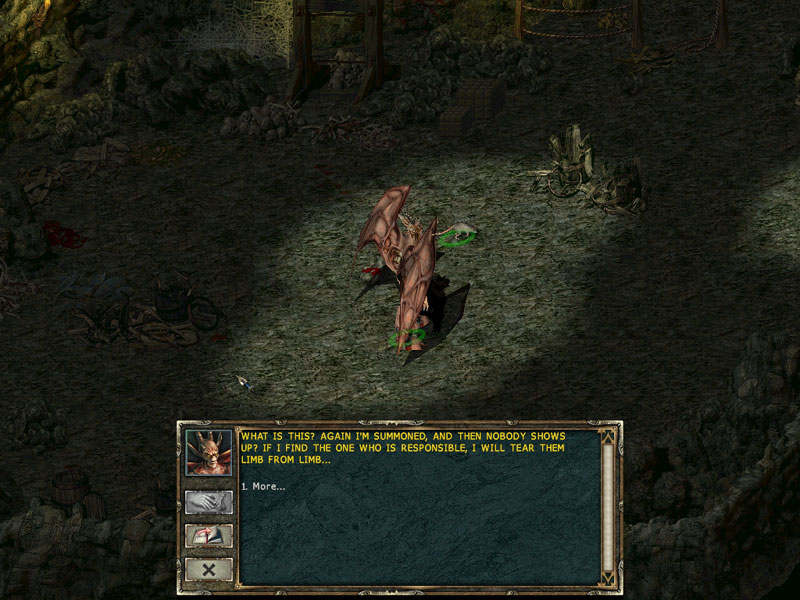 WHAT IS THIS? AGAIN I'M SUMMONED, AND THEN NOBODY SHOWS UP? IF I FIND THE ONE WHO IS RESPONSIBLE, I WILL TEAR THEM LIMB FROM LIMB… I SMELL SOMETHING AT THE END OF THIS CORRIDOR… I HOPE IT'S A TINY LITTLE HUMAN… I COULD DO WITH A SNACK!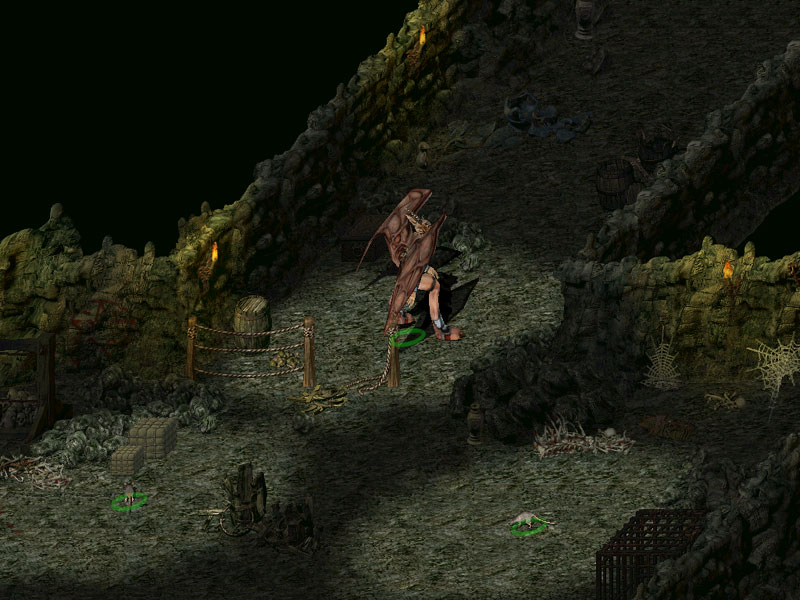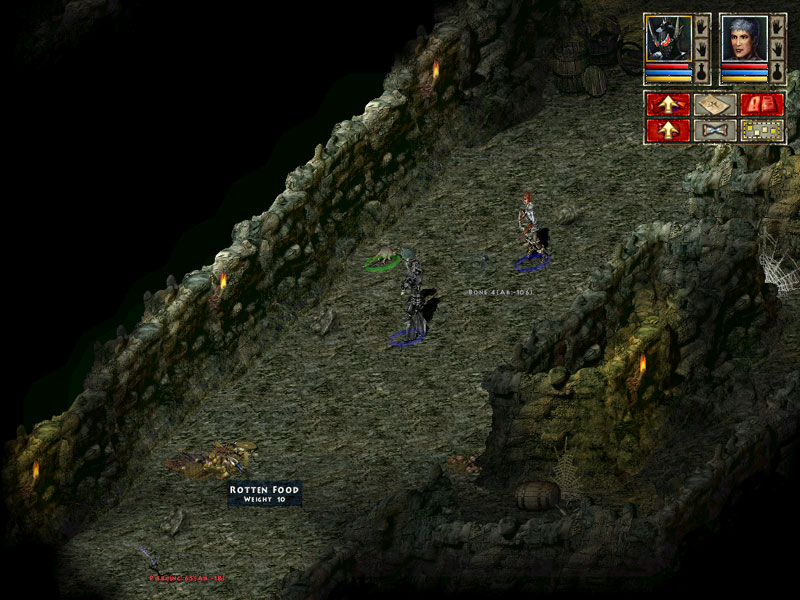 Ow! Those arrows sting!


They can't hurt us that badly, human. Just keep moving!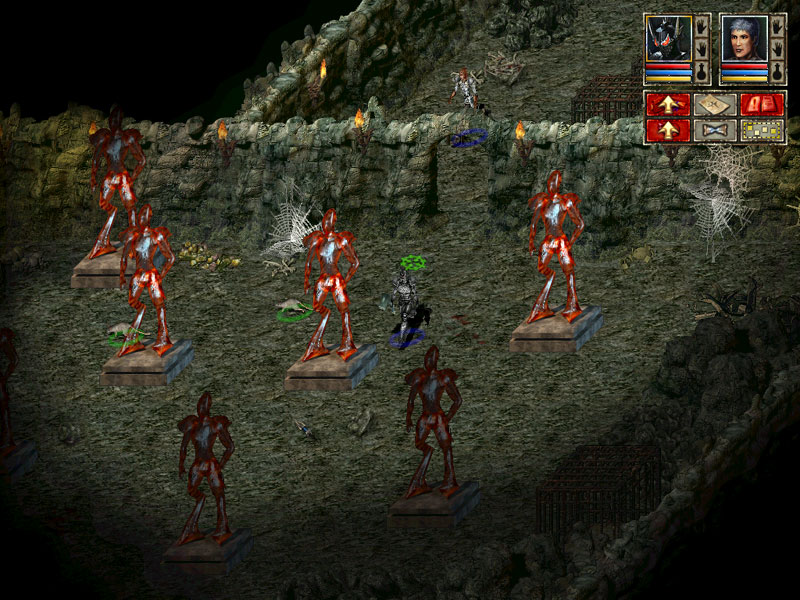 They entered a room full of statues.

What the hell is this about?


I see a door over there, let's head towards it.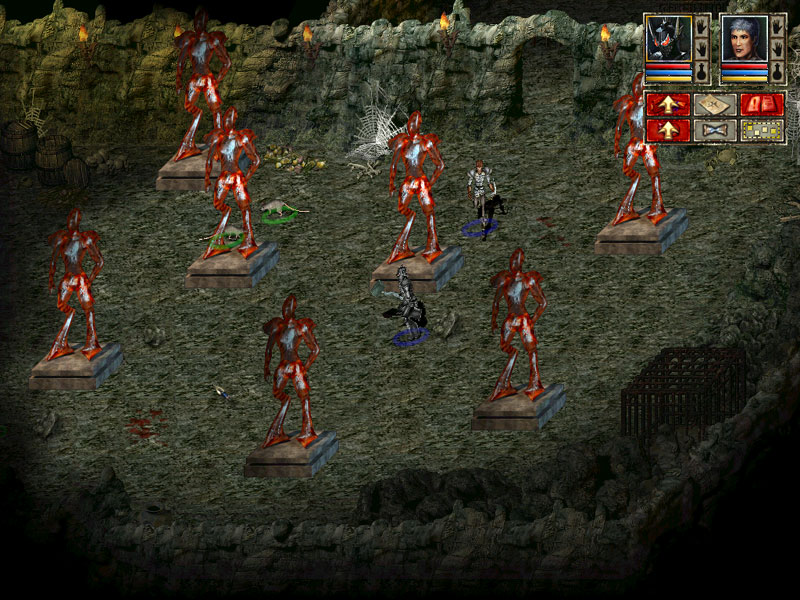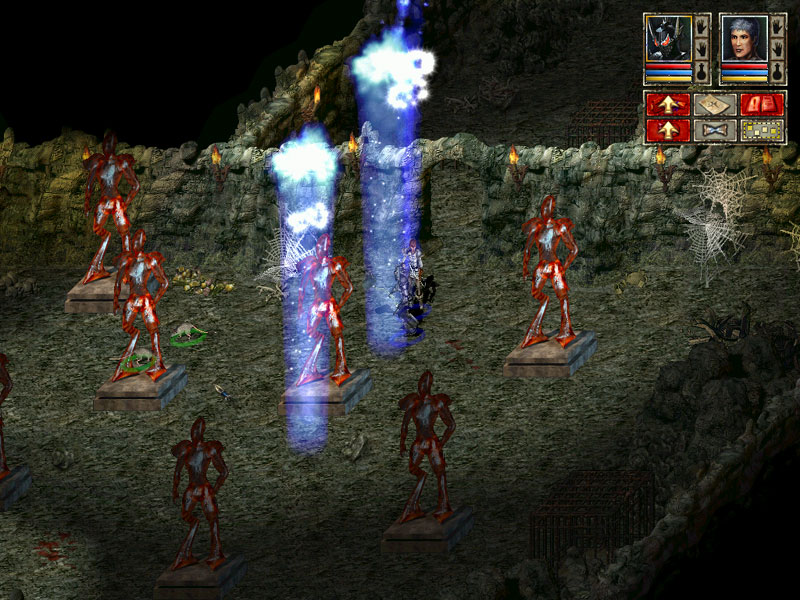 Passing in front of a statue, D.K. and Mort were suddenly whisked back to the entrance.

What the…?


Let's try again!




We don't have time for this!


Hey! Over there, there's a lever…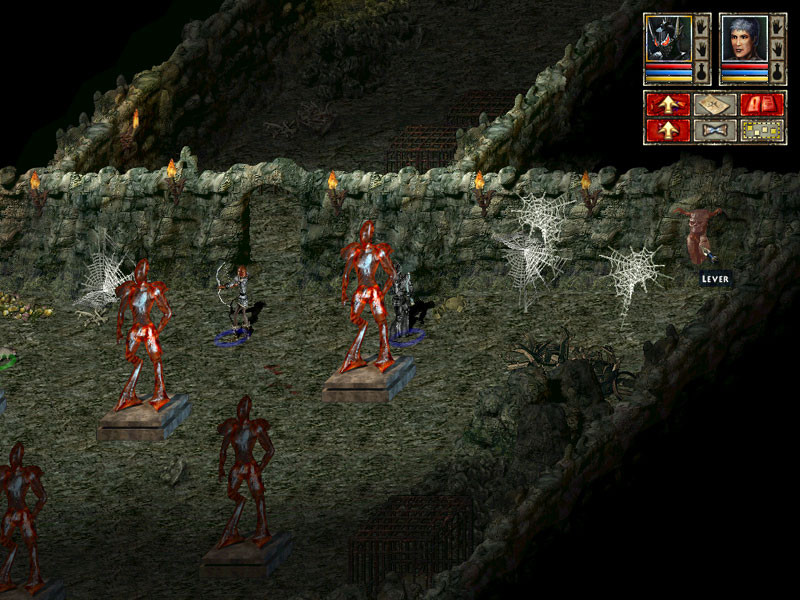 D.K. ran over and pulled it. Light began emitting from the statues.

Now I see… We have to avoid the areas where the light is shining.


That blocks off most ways.


We'll need to move carefully.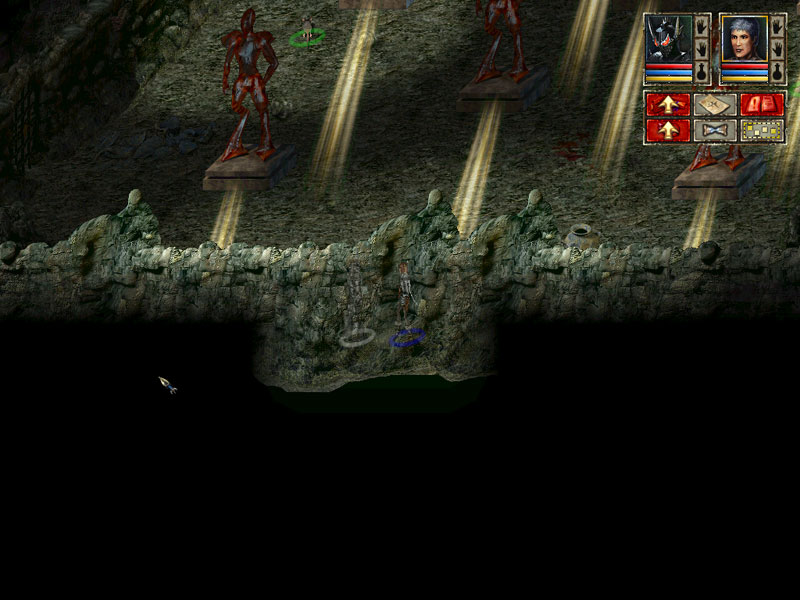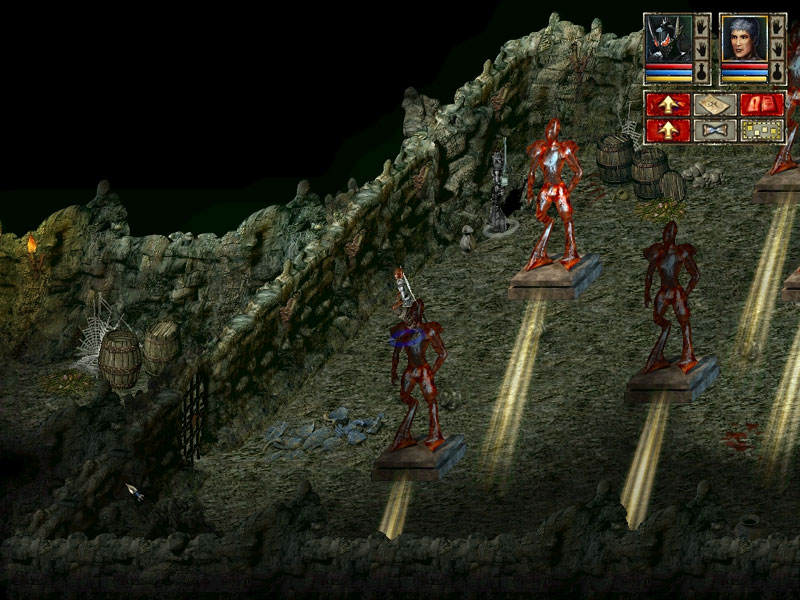 We made it!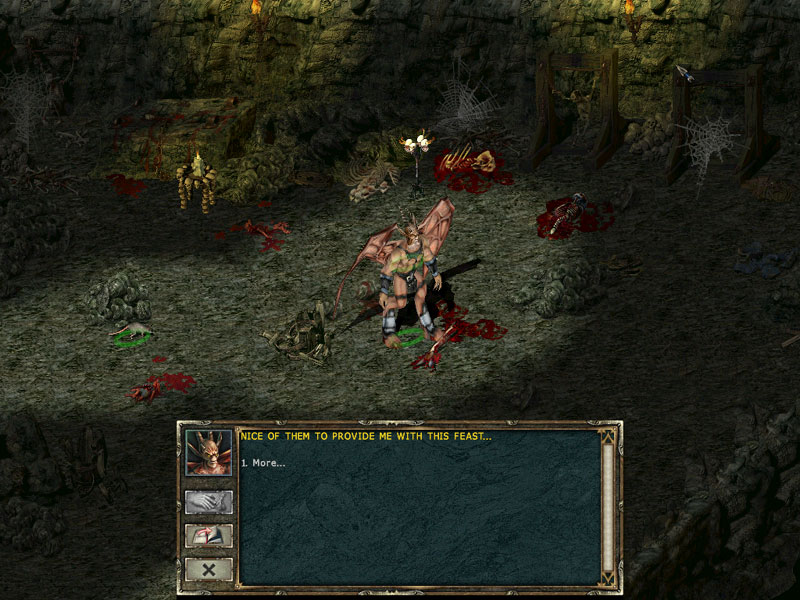 NICE OF THEM TO PROVIDE ME WITH THIS FEAST… BAH! ALL THESE QUESTIONS AND RIDDLES ARE BORING ME… BUT… I'VE GOT A RIDDLE FOR YOU… DOES BEING A GHOST SAVE YOU FROM BEING SLAUGHTERED AND EATEN BY A DEMON? HARHARHAR… NOW WHERE IS THAT HUMAN I KEEP SMELLING?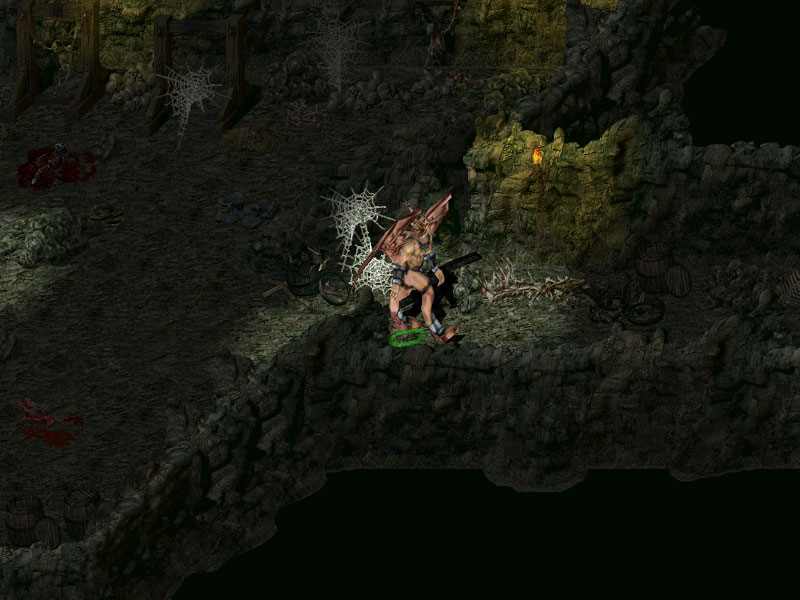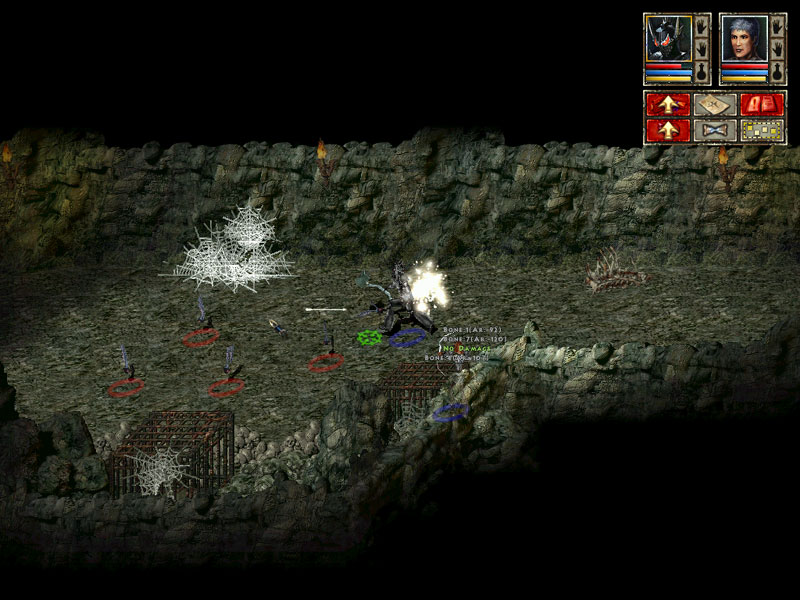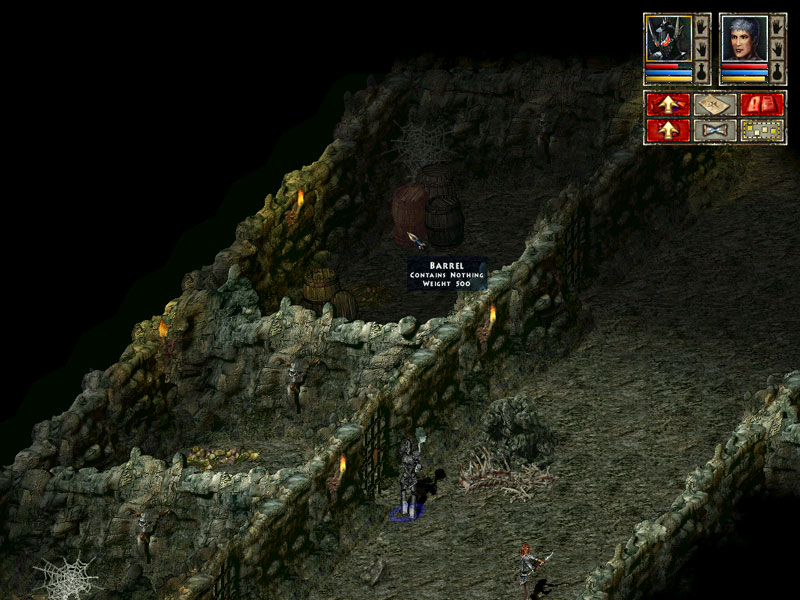 What's with all these levers?


Who cares? We don't have time to fiddle around with that now!
Mort and D.K. continued and entered a larger room.
"About the Game" posted:
This is what the note from earlier with the 5 digit combination was for. Pull the levers in that order, and it opens up a teleporter. But it doesn't take you far enough for it to be much good.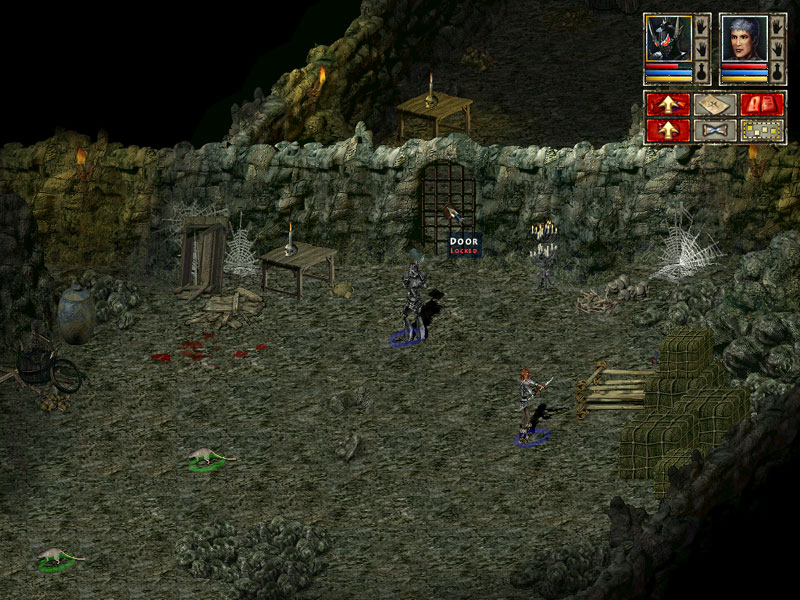 Locked! There's a keyhole, though.


The key must be somewhere here - search everywhere!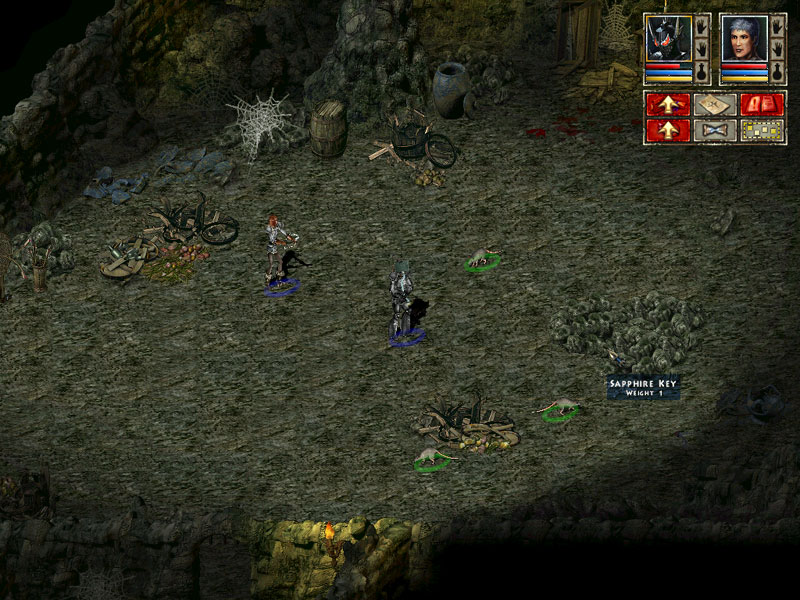 Here it is!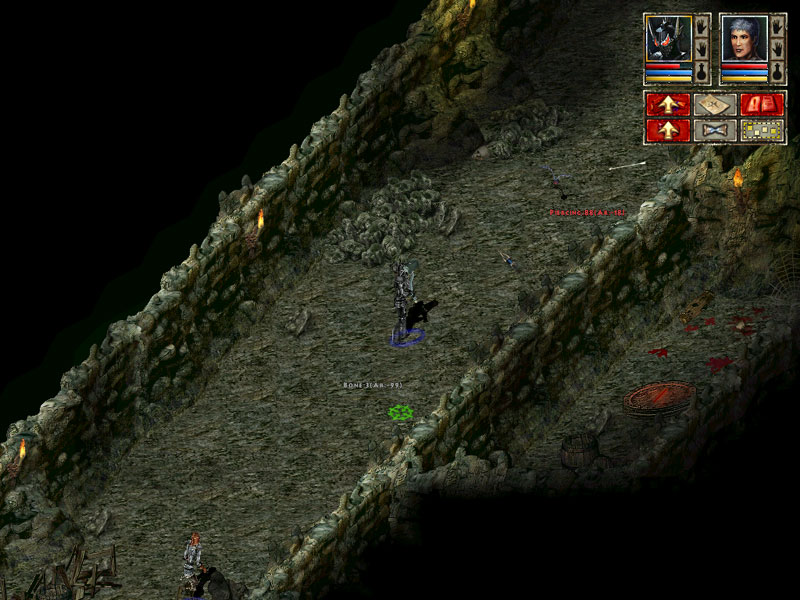 "About the Game" posted:
The alt key makes finding the key easy. The teleporter leads to here and lets you bypass just that one simple room. Whoop-de-do.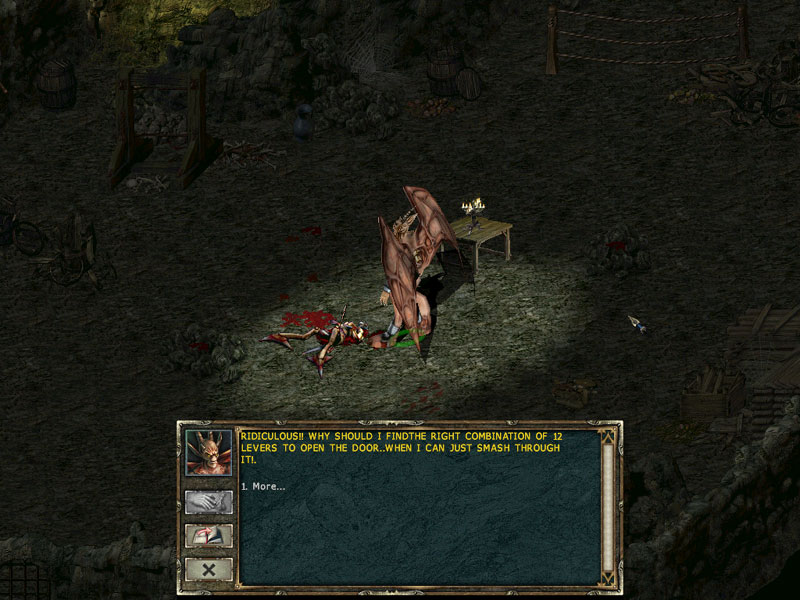 RIDICULOUS!! WHY SHOULD I FIND THE RIGHT COMBINATION OF 12 LEVERS TO OPEN THE DOOR… WHEN I CAN JUST SMASH THROUGH IT! … IF YOU WEREN'T ALREADY DEAD YOU COULD LEARN SOMETHING BY WATCHING ME…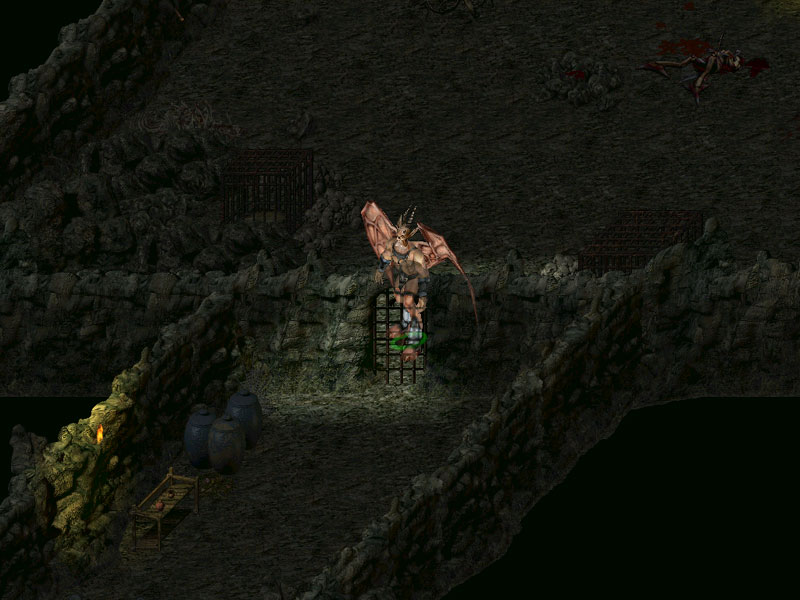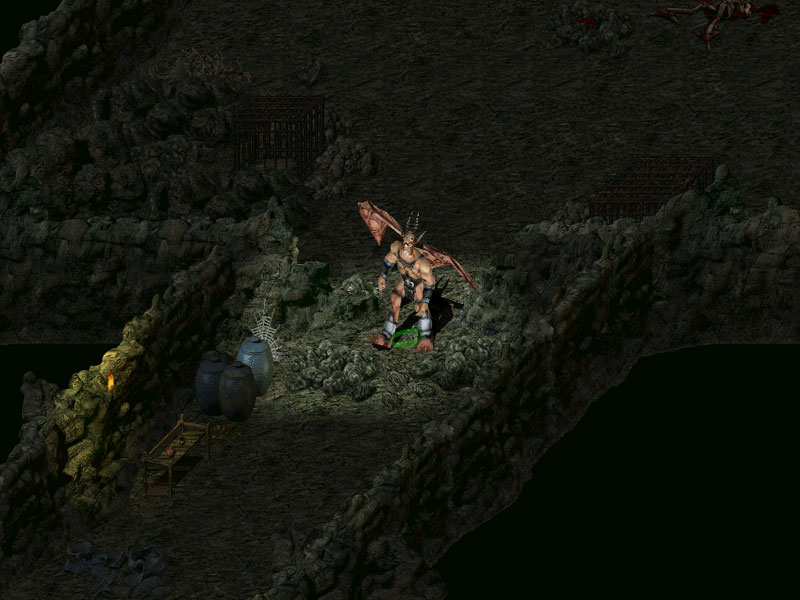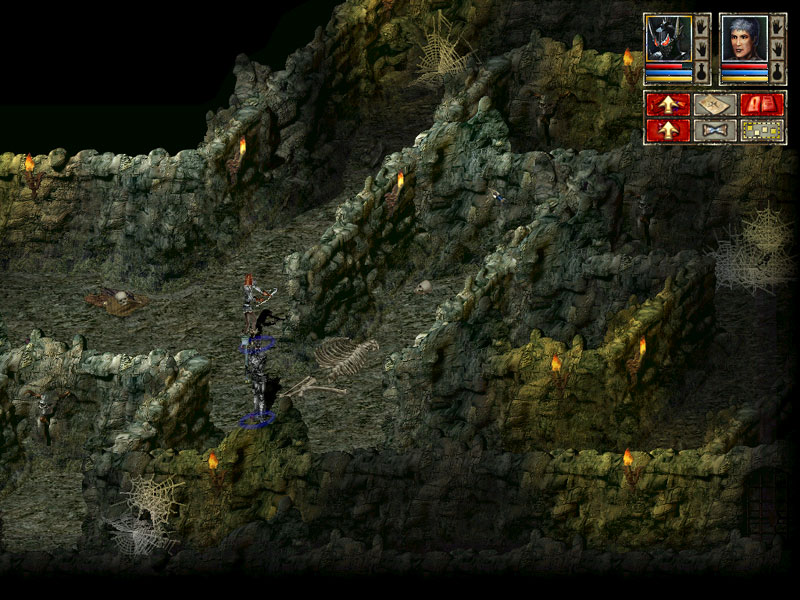 Oh, COME ON, NOW?! Gimme a break!


Let's just work our way through this labyrinth quickly, human. I didn't like the sound of that loud crash.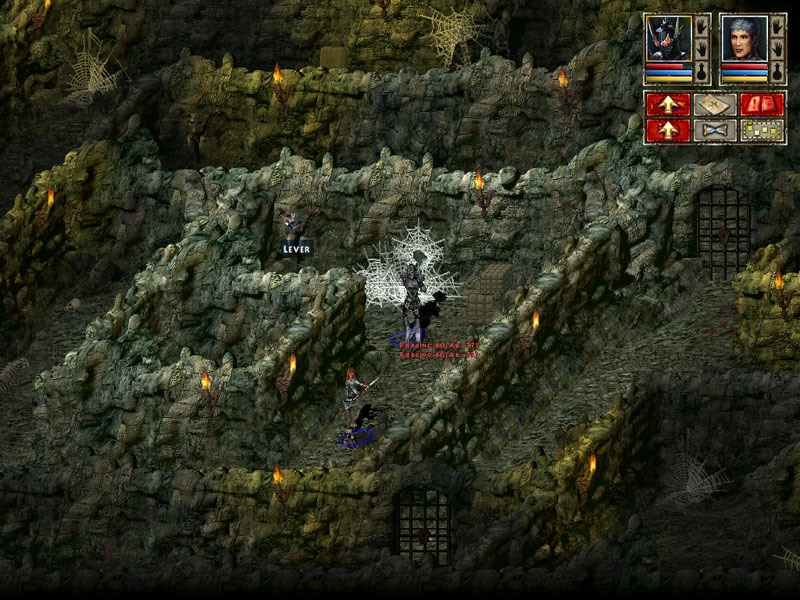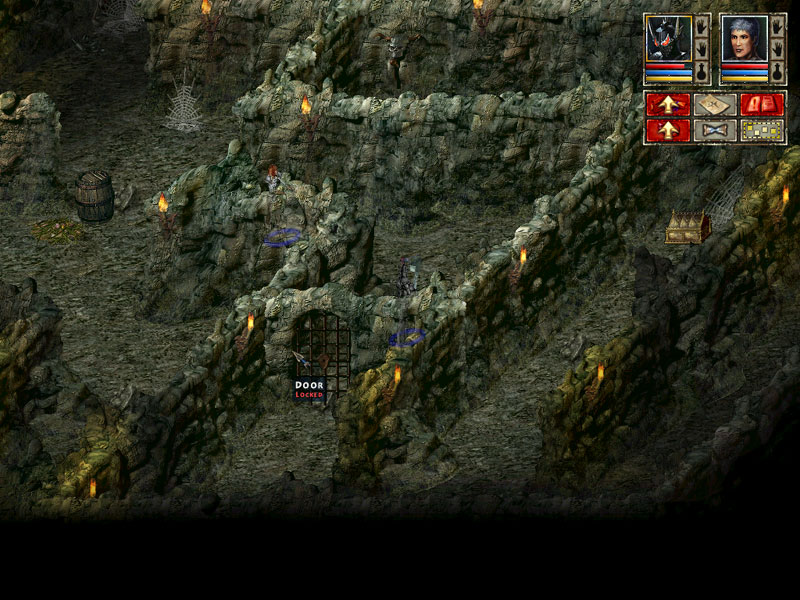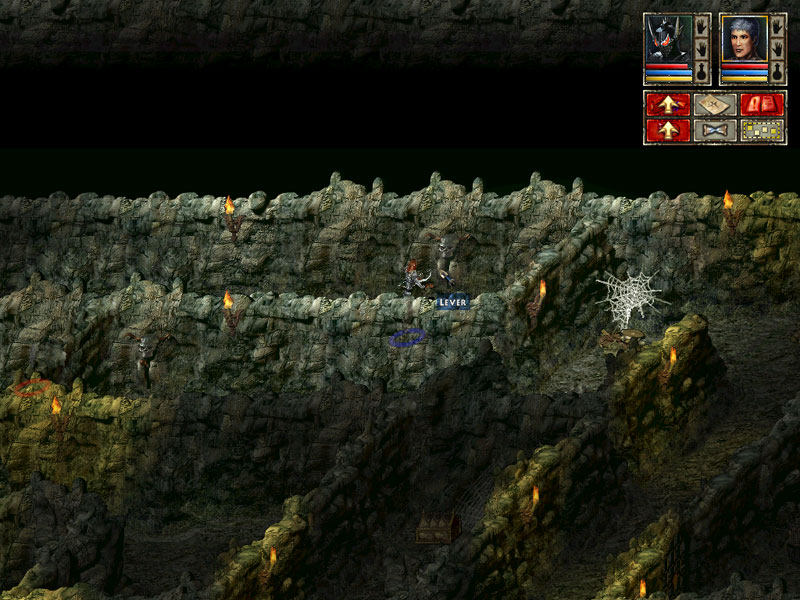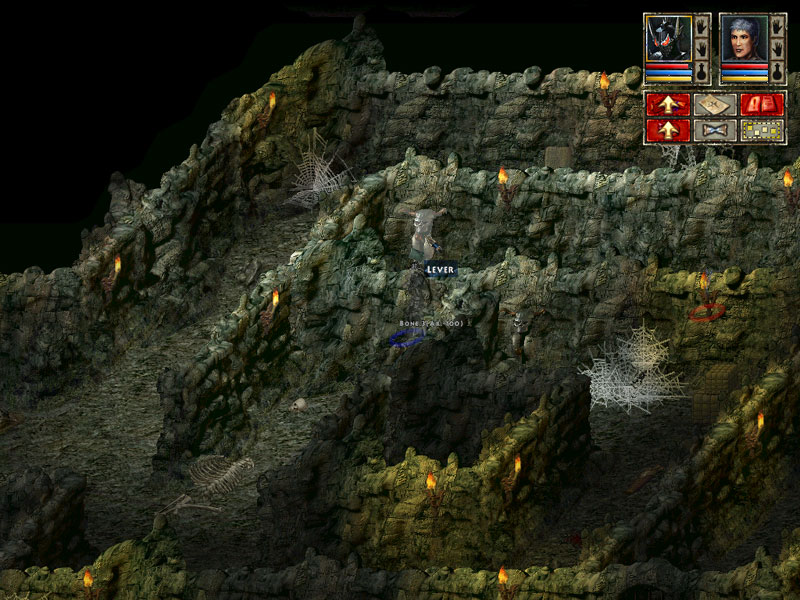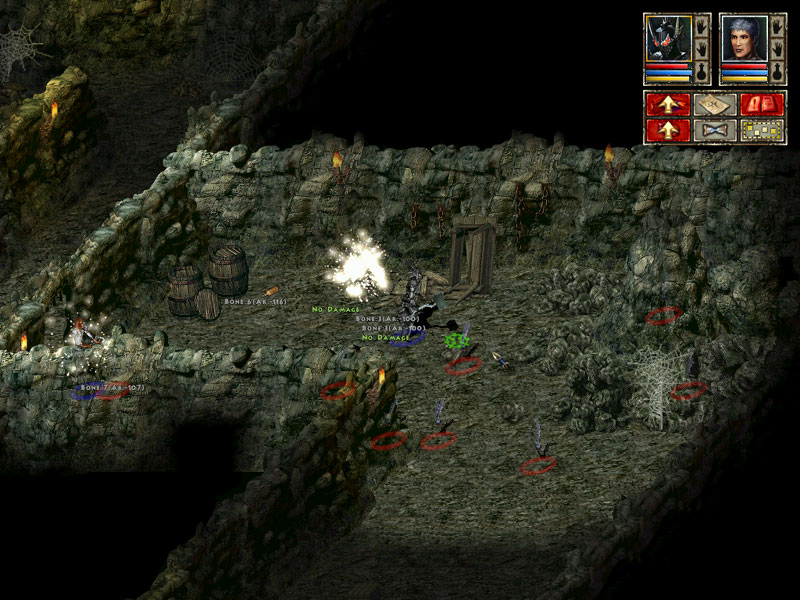 Chaos preserve us!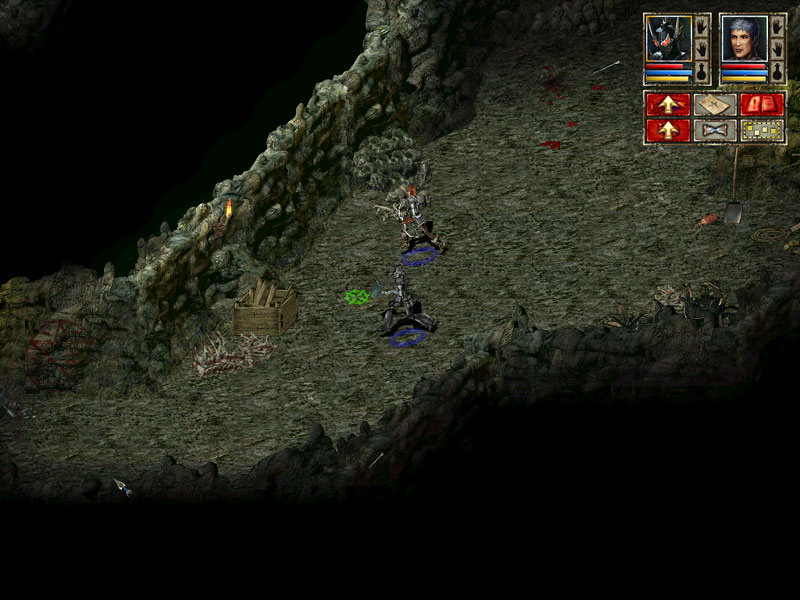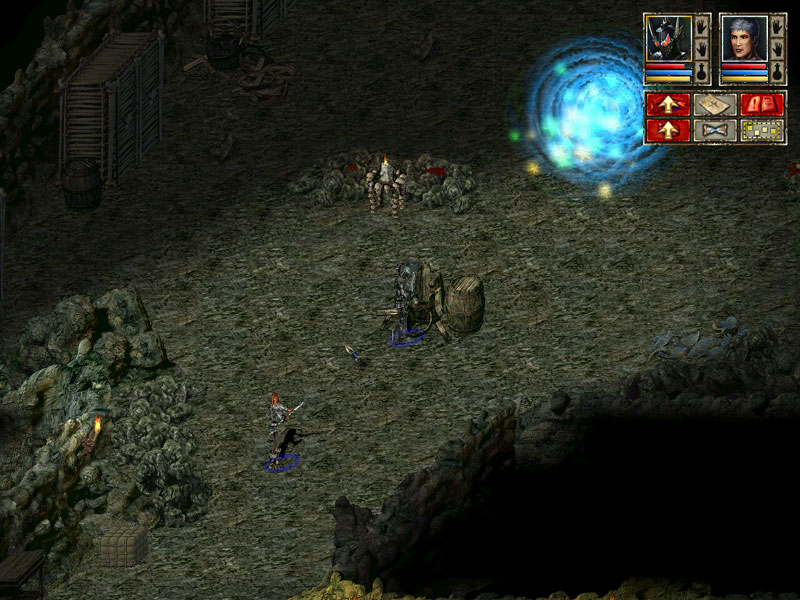 There it is!


Uh-oh…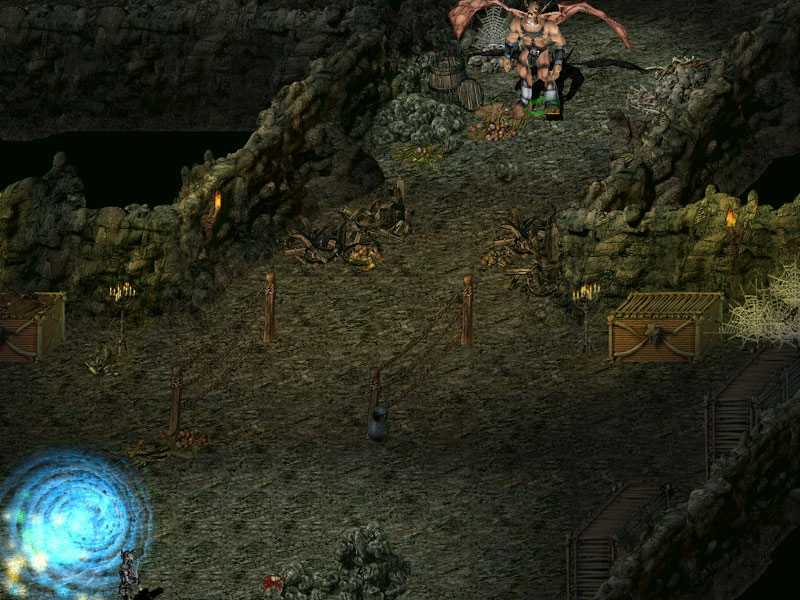 AAAAHHHH… YOU! I THOUGHT I SMELLED YOUR HUMAN FLESH…

We can still beat him, human. Let's go through the rift, before Samuel steps through it… if we're lucky he will be trapped in here!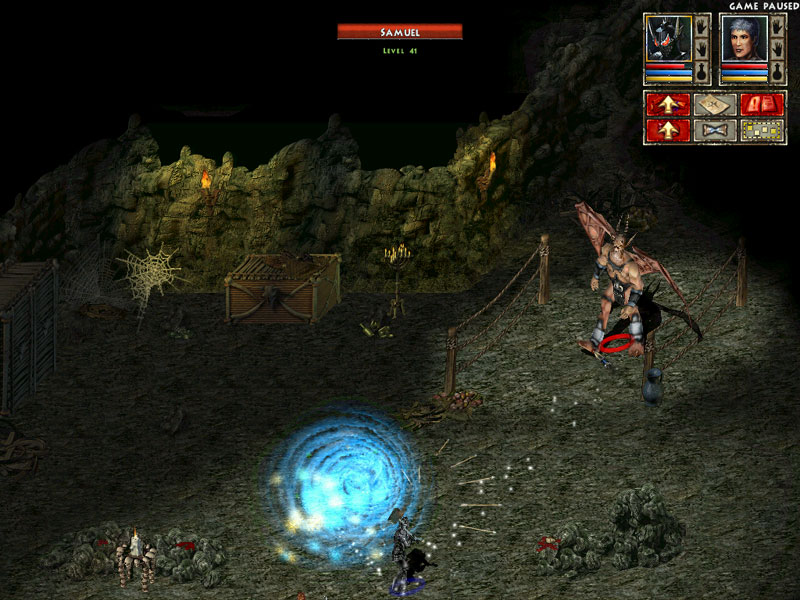 Go go go go gogogogo!
"About the Game" posted:
If you're feeling daring, you can try looting the closets around here for stuff before stepping through the rift... but be careful.



Samuel IS at Final Boss strength and will wreck your shit if you hang around. You could fight him, and possibly win, but as Samuel said at the start of the level, he's been summoned from wherever he was, so killing him won't actually kill him, just send him back.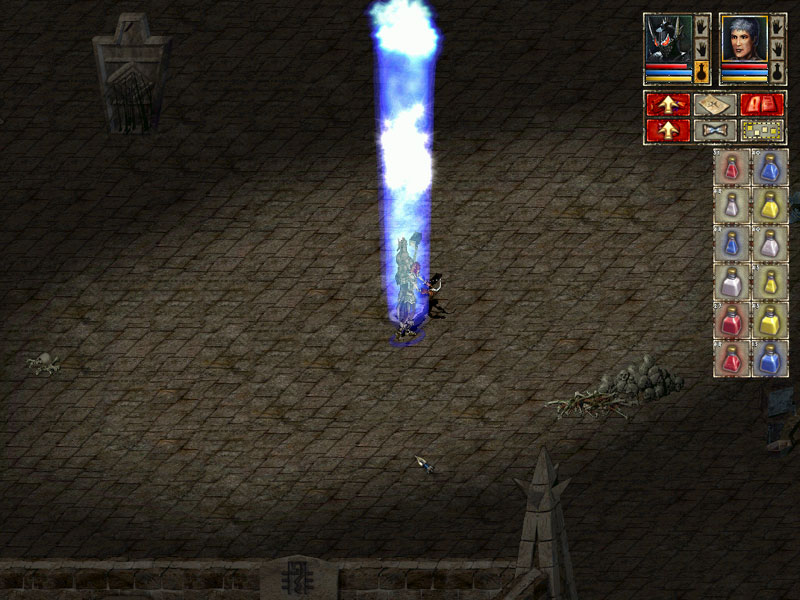 Thank Chaos! That was a close call!


Let's hope that's the last we see of him, ever.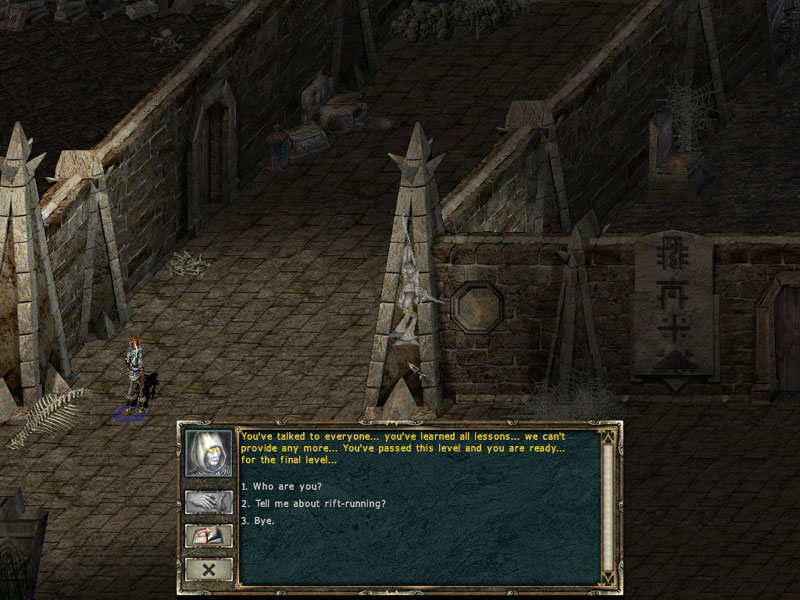 You've talked to everyone… you've learned all lessons… we can't provide any more… You've passed this level and you are ready… for the final level…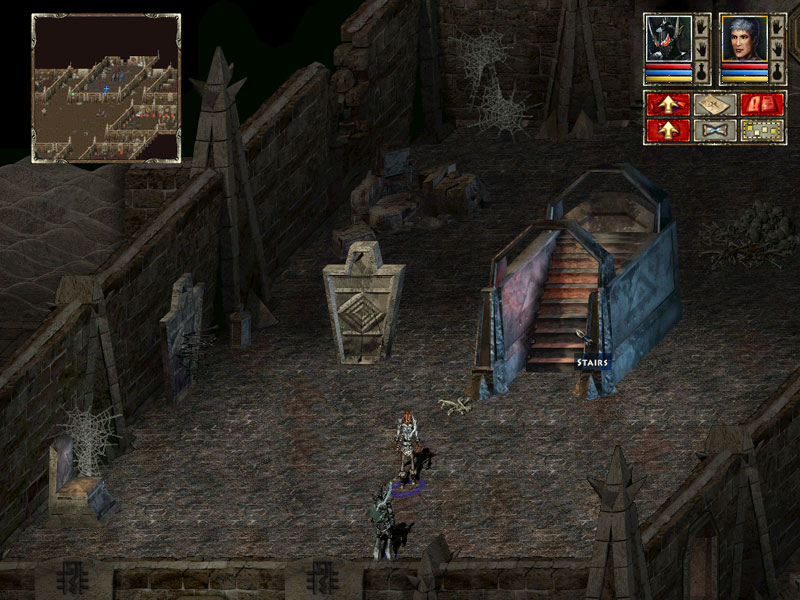 So close… so close now…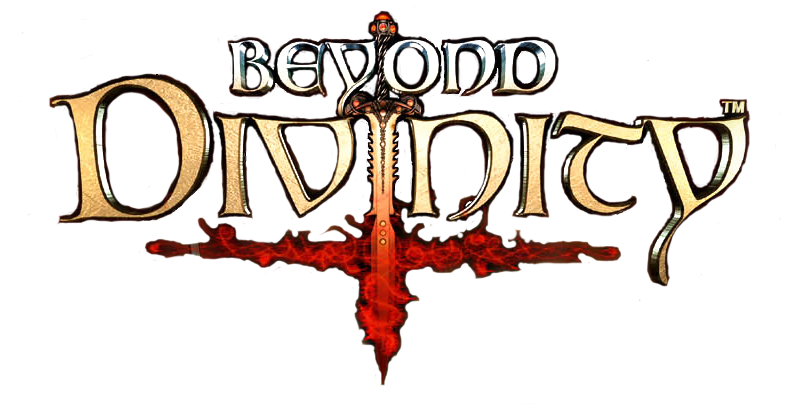 The Map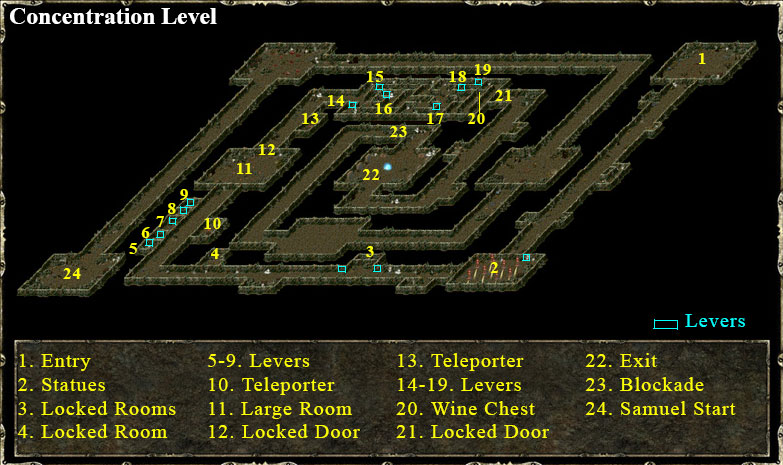 (Taken from the Beyond Divinity Walkthrough)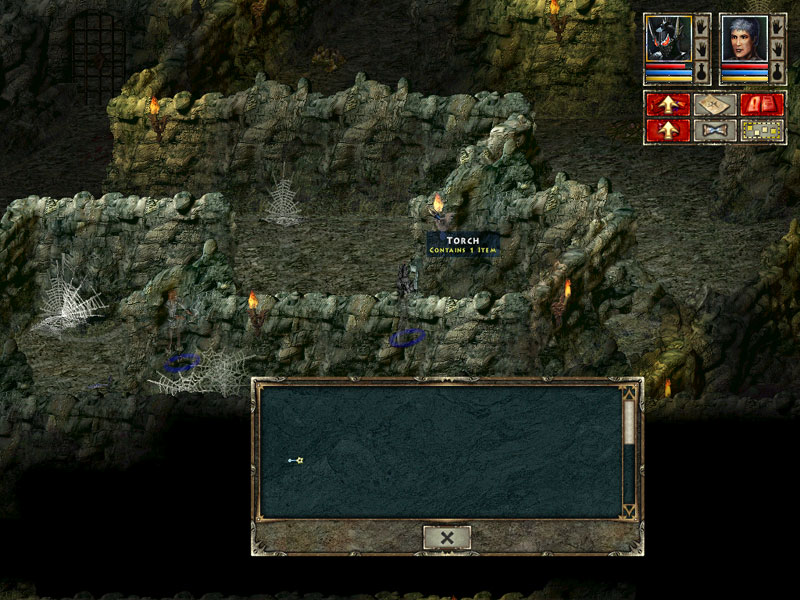 One of these torches conceals a key.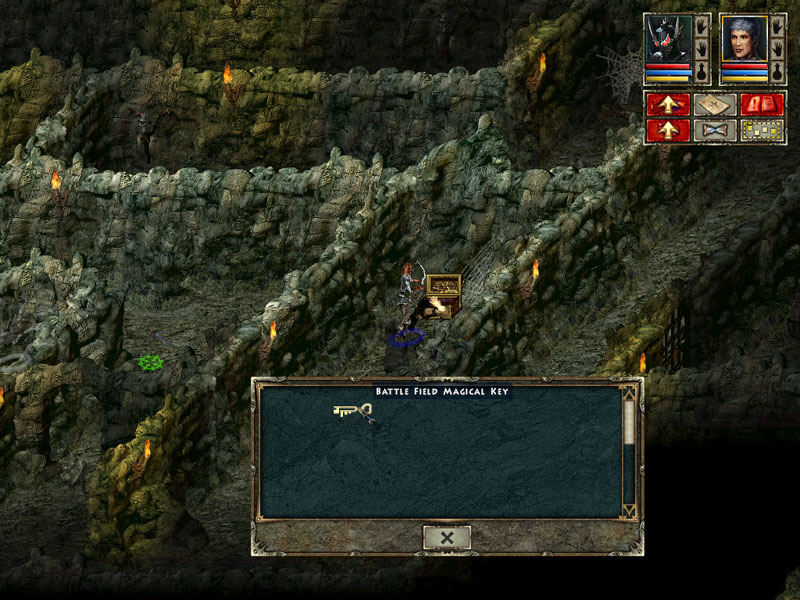 It opens the wine chest, which has the Battlefields Level 4 key.
I actually recorded the entire run through this maze, but of course, MeGui is throwing a sulk and claiming there's an error in the .avs file (which worked fine for AegisSub). I could re-record, but fuck that, only two people watched the last video, it's not worth my time to re-record this.