Part 58: Nu: Story 01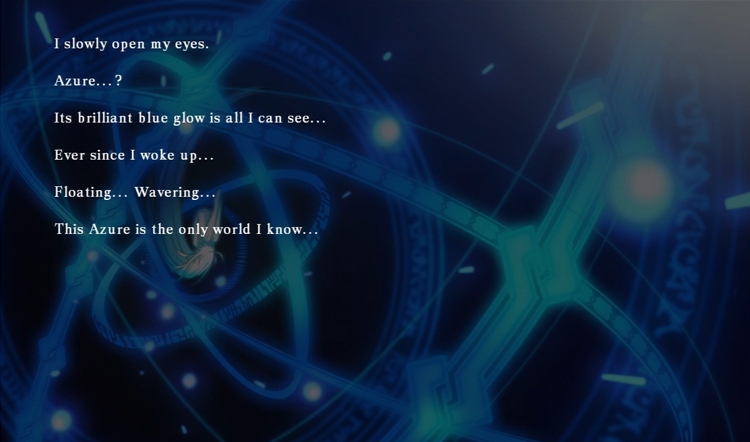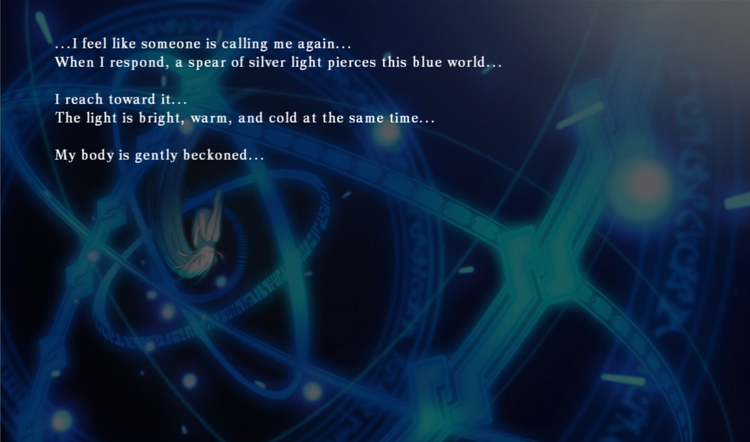 Waves of light wash across my back...

The world is white...all white...as far as the eye can see...but there is...something...in the distance...

I squint against the light...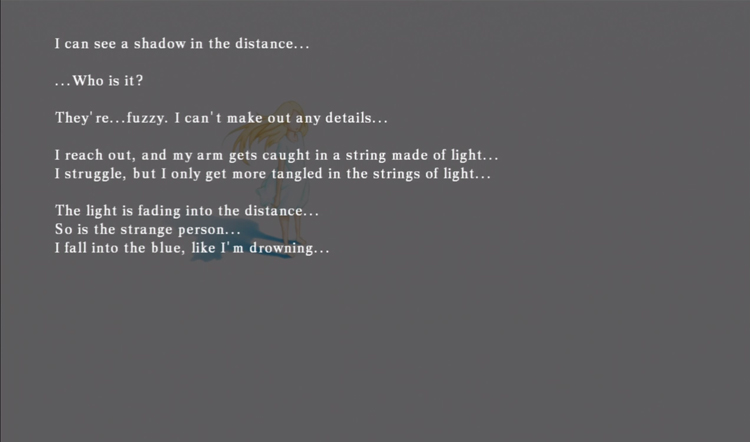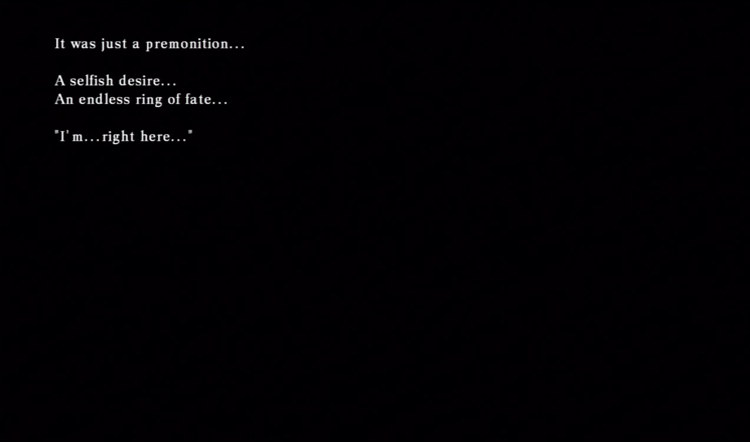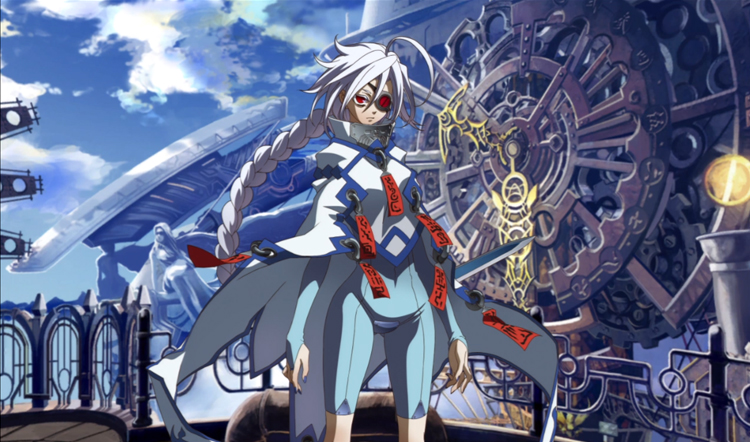 Loading...loading...Ragna. What is it...my senses...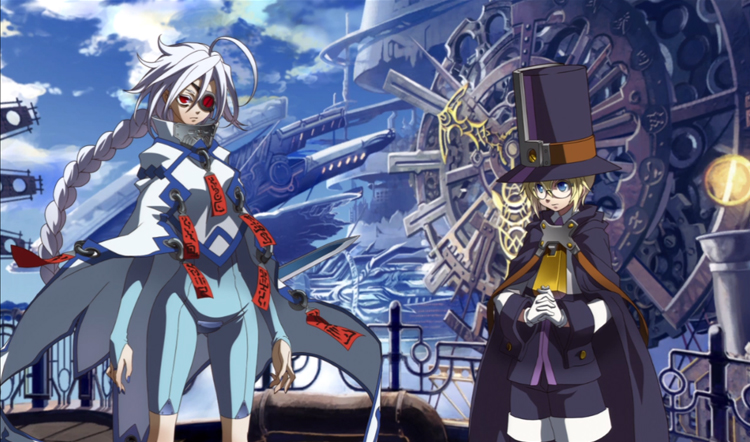 Um, excuse me.

...Who?
...Hard to hear...

Have you seen my sister?

"Please, sword robot in the middle of the street, help me find my man-sized purple death robot." Man, how to people in Kagatsuchi live with this shit.

...Unknown... I do not comprehend.

Is that so? Well, thanks all the same. It seems like she got lost... Um, her eyes, hair, and face look a lot like mine, so...if you see her, please let me know.
He bows to me.

...

I'm sorry to bother you...if you'll excuse me.

Searching...complete.

Ah, Sis! There you are. You disappeared when I was looking the other way. I was so worried, you know. C'mon, let's go home.

...?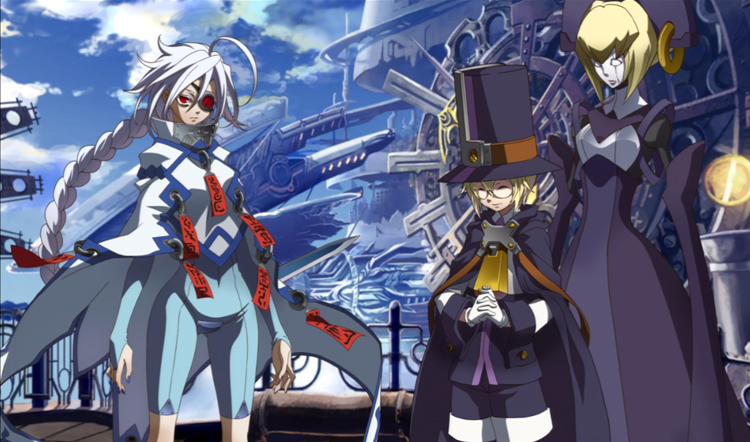 ...

...Situation...unknown...

It's the Azure, Sis. We've finally found it.

...

This is only a fragment of the Azure...so we should be OK.

Azure...I know of it...where Nu was...

Say, how should we take the Azure? Can we just sever it? Or do we smash it? Milk it out perhaps?

I guess we'll find out when we dissect her, right?



PRO TIP: PRESS D.

You'll notice I refer to this character as 'Lambda' a lot. This is because in the current game she had a name change. For STORY REASONS. She plays mostly the same and looks exactly the same, so it's not accurate to call them different characters.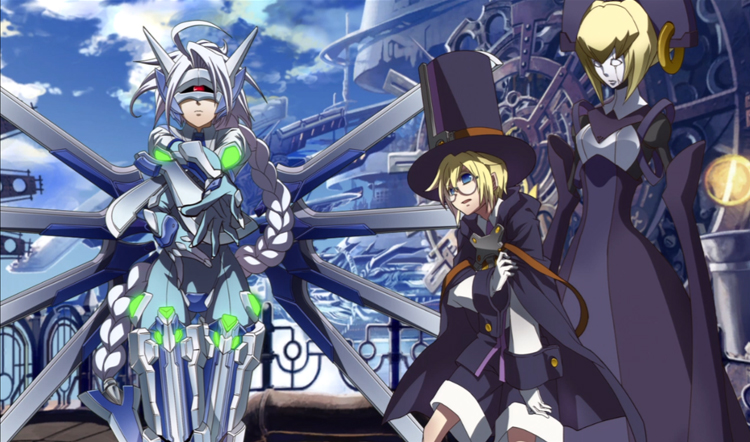 Huh? That's strange...? Aaa...are you OK, Sis?

Distortion... Subject determined to be a threat to the construction data...eliminating...


Aha...ahahahaha...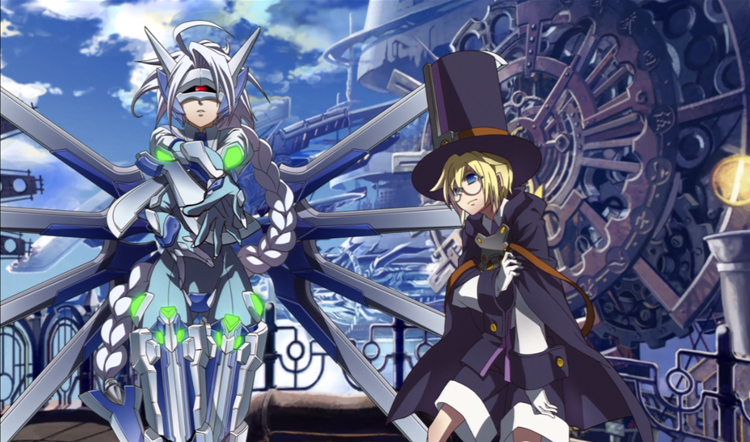 S-Sis!? No...Ada!


And fade to black.

I know I complain about this all the time, but 90% of Nu's story is basically pointless. The last part is the only actually important stuff.
Here's a cool song for you:

I've never been much of a fan of Awakening the Chaos, but it's not terrible.