Part 53: Episode XLVIII: ZOAH and the Clockwork Army of Porre
Episode XLVIII: ZOAH and the Clockwork Army of Porre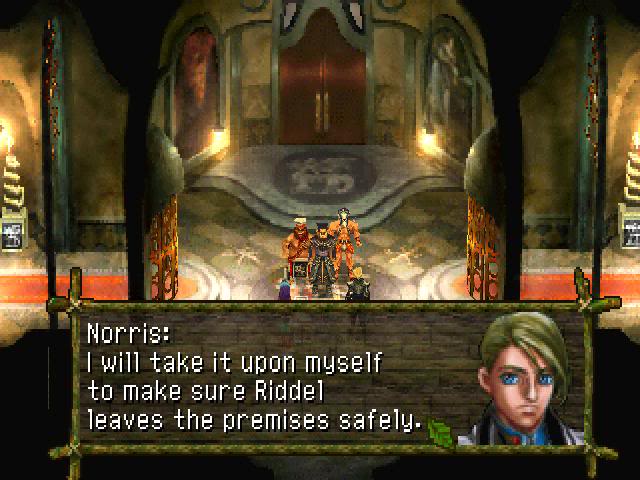 "Please distract the soldiers while we make our escape."

"I would like to thank everyone from the bottom of my heart. I shall be heading to Hermit's Hideaway to take care of my father. Please be sure to stop by when you get the chance."

"That would be incredibly awkward...but thanks for the offer..."

"WHAT DO YOU PLAN TO DO AFTER ALL THIS?"

"D-Did...you not just hear what she said...?"


"I WAS ASKING NORRIS."


"Norris...? Norris got teleported back to... Err...okay, I have no idea *where* the teleporter sends people when I shuffle the party... But, I mean he should be cool."


"I MEANT THE NORRIS STANDING IN FRONT OF US."


"Oh... This crap is getting confusing... Good thing you got Time Nuked to simplify things, eh Zoah? More people need to do that."


". . ."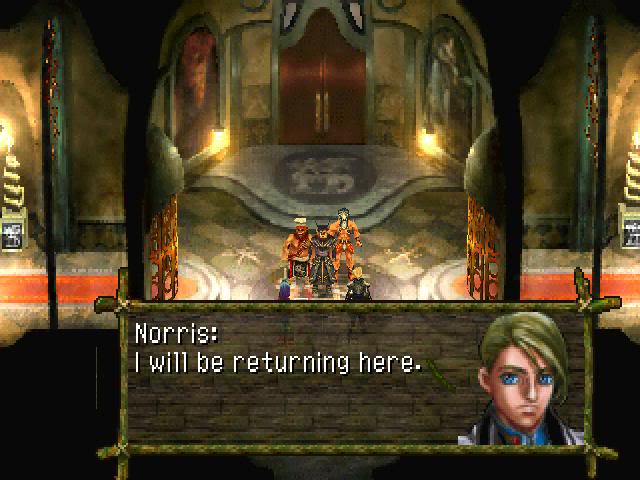 "THEN WHY DO YOU NOT JOIN US?"

"No... No, Zoah... We already HAVE a Norris. We can't get another one. We can't even keep track of the one we already have. This is far too much responsibility having two! I mean...what are we going to call the second Norris? Have you thought about this? What happens when both Norris...es are in the room? Huh?"


'I HAD NOT CONSIDERED THE POSSIBILITY. WE COULD ASSIGN NAME TAGS."


"Name tags...?! They are literally the same person! Not virtually identical... Not clones... It is the same exact guy times two! I'm not sure why the universe hasn't exploded with them being in the same room together. But, name tags would not work. What next?! Do we make one of the Norrises put on blackface and we start calling him black Norris? Is that what you are proposing, Zoah? Blackface Norris?!"


"...."

"Thank you, I am honored. However, as a soldier of the Porre military, I cannot abandon my country or my men. I will be fine. Thank you."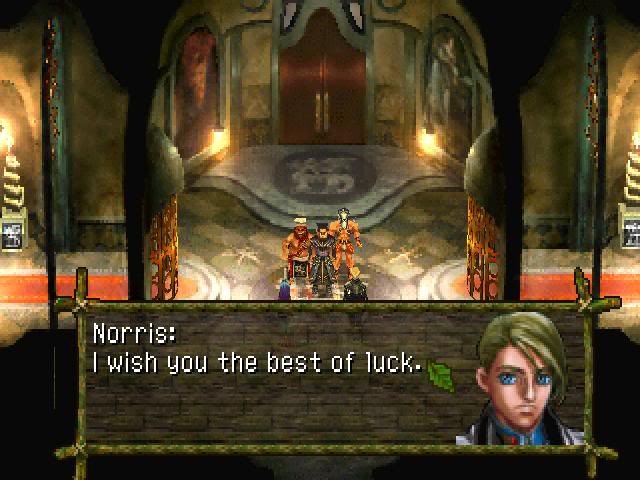 Norris salutes the party and rushes out the front door with Riddel. Unfortunately, we cannot follow.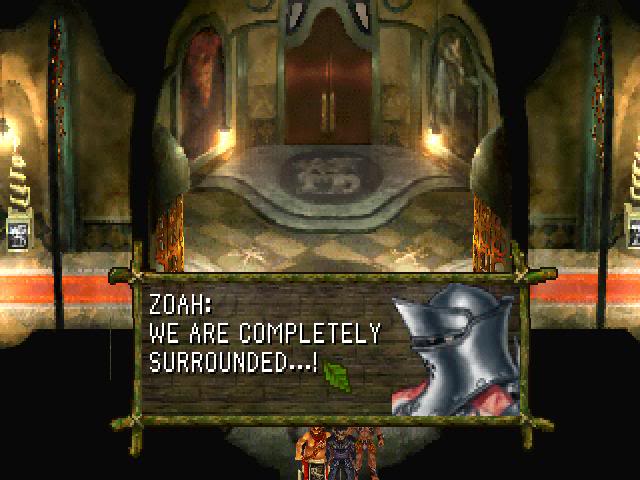 That whole brawl in the prison with Hell Orcha and confusing the hell out of the Porre Officer has lead to the rather oblivious Porre troops to finally mobilize and surround the area.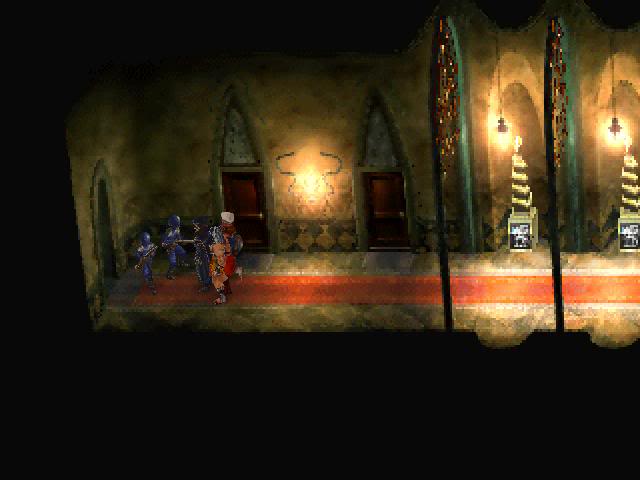 Indeed, going any direction but up the stairs will result in an infinitely respawning supply of troops barring the path.
Retreating upstairs...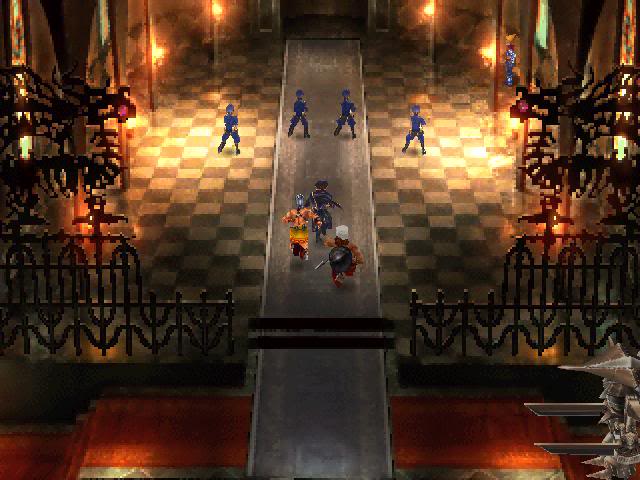 Unfortunately, the Porre soldiers are already waiting in the main lobby and quickly surround our heroes.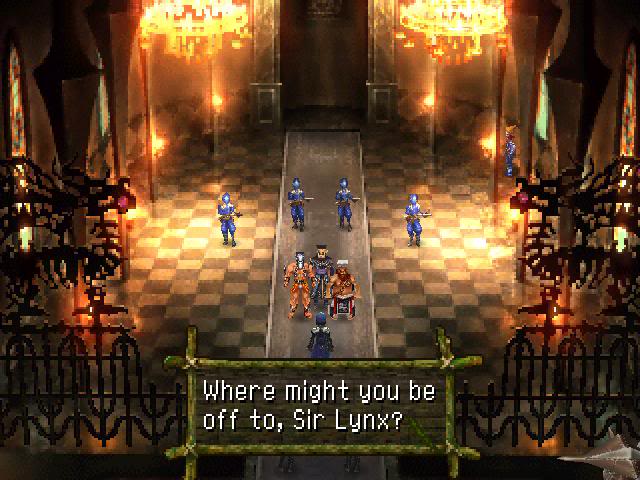 "I GUESS WE CANNOT TALK OUR WAY OUT OF THIS ONE..."

"Did you actually expect that to be a viable option at any point?"


"AS PREVIOUSLY SUGGESTED: NOT AT THIS JUNCTURE."

"Seize them!!!"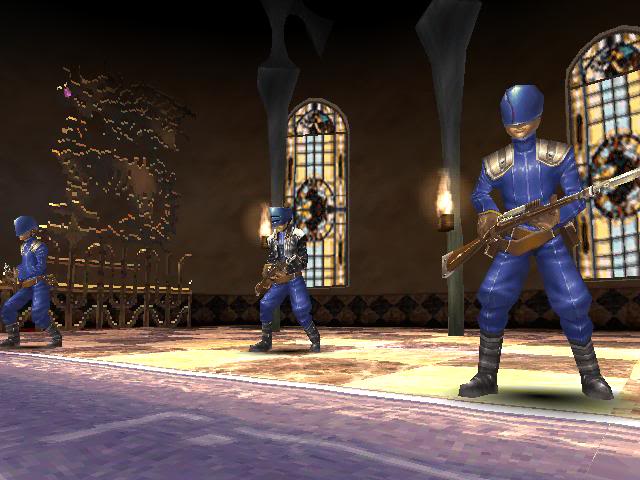 So, a pair of Porre Privates and a Porre Sarge has decided to try their luck against Team Lynx.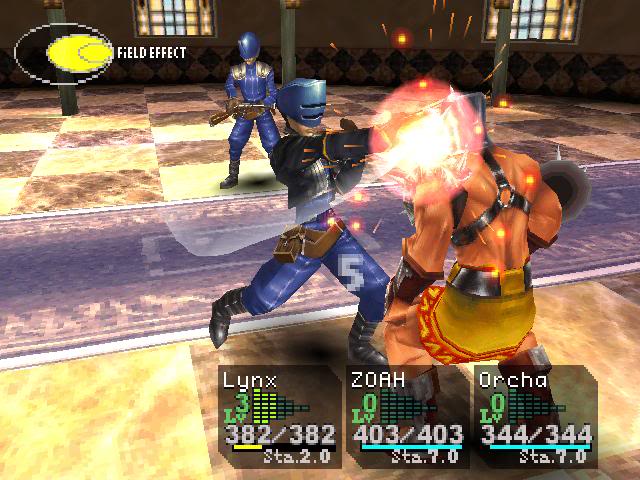 Pay no attention to those troublesome looking rifles fitted with bayonets. The Porre military doesn't seem to be trained in the use of either of its primary functions. No, they seem perfectly intent on just smacking folks with the butt of the rifle for pitiful damage. Perhaps they are self aware that firearms are rubbish in JRPGs and they're better off just using them as crude clubs.
Needless to say...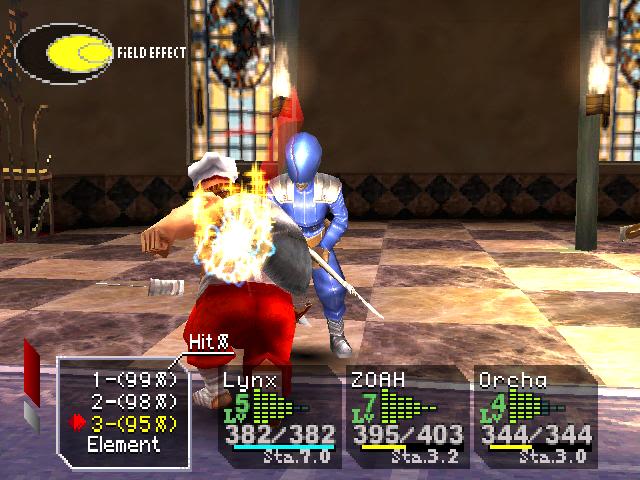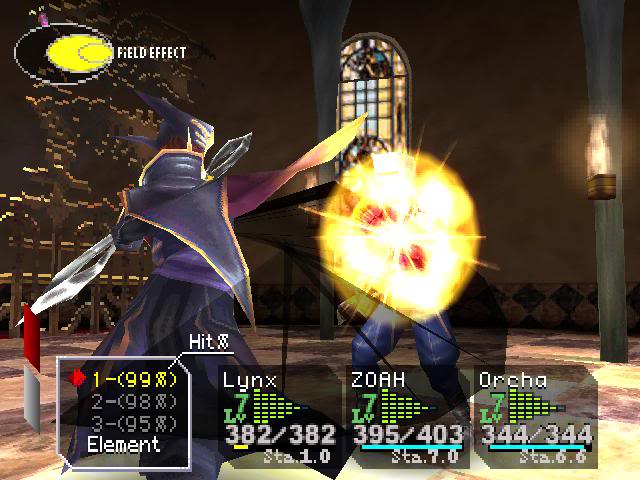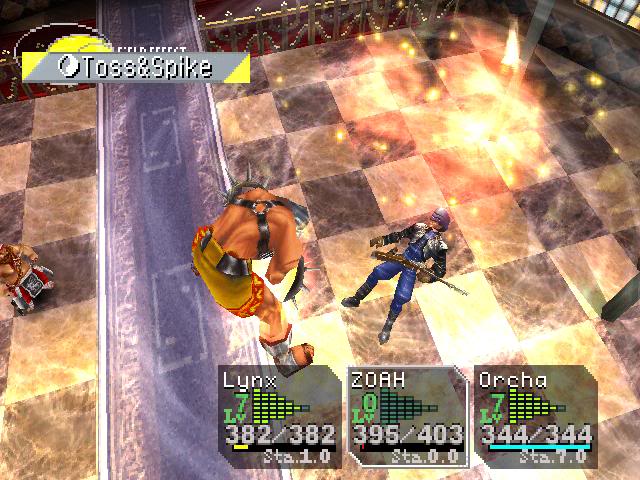 It does not end well for the little squad...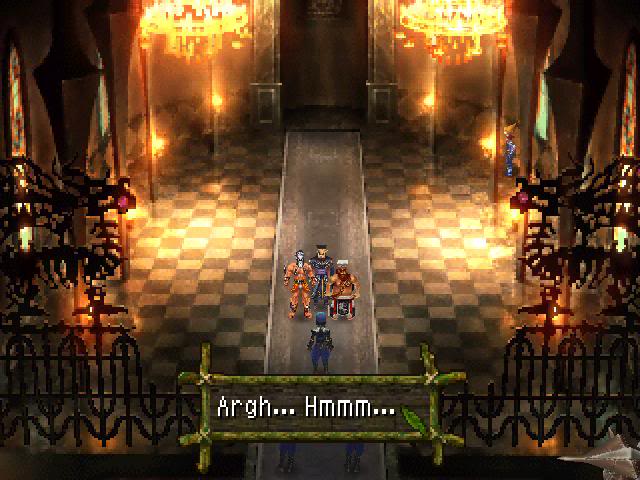 "Hey! You're up!"

"Come on... Bring it o...pfffffffffffttttt! HAHAHAHAHAHA!!!"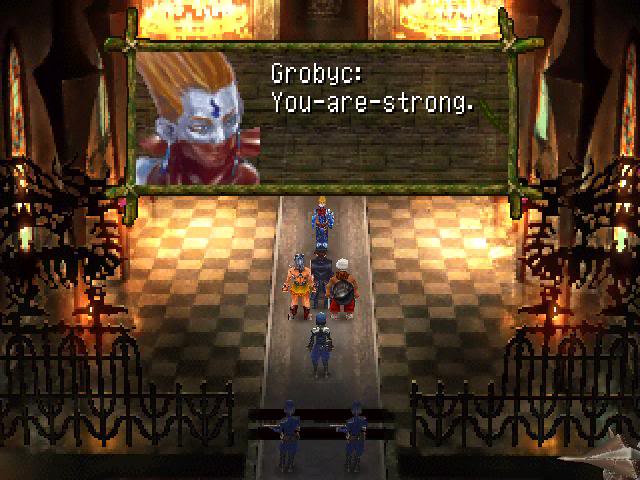 "But-Grobyc-is-stronger."


"AHAHAHAHA!!! Oh... Are you... Are you for real? Is that hair for real? Tell me...hahaha...tell me that is just a wig! Ahahahaha... Okay, okay... You got me... Where is the camera hidden? Pfft....hahaha...."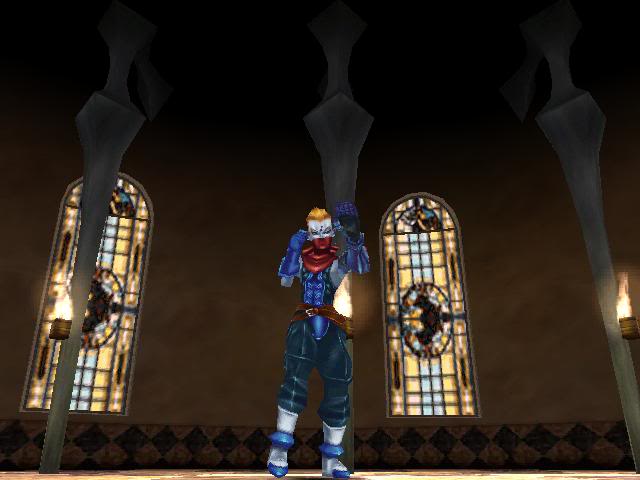 Time for the final proper boss fight of Viper Manor Mk. II:
Cyborg
Grobyc. Grobyc is a Black innate encounter meaning he's basically capable of doing fuck all damage to Lynx. But, even so he isn't particular menacing. Indeed, the only thing he really has going for him is a fairly sturdy 2800 HP of energy.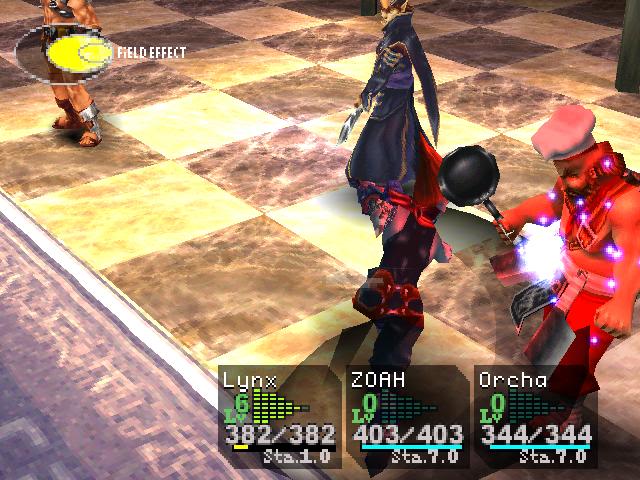 Being a cyber modified super soldier, Porre decided they spent enough money on Grobyc decking him out in electronics and supplying him with several gallons of hair gel to keep that Kazuya Mishima meets Carrot Top hairdo afloat. Thus, the robotic fellow sticks to the old standby of dick punching for most of the encounter. That is not to say he doesn't have a few tricks up his sleeves. Had he sleeves. Why is everyone so adverse to sleeves in this game?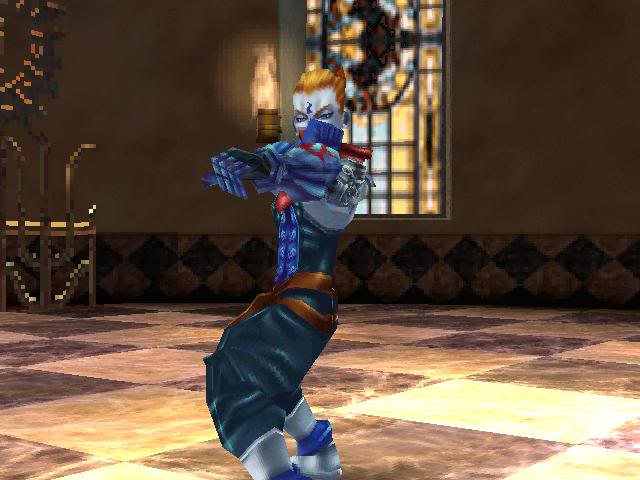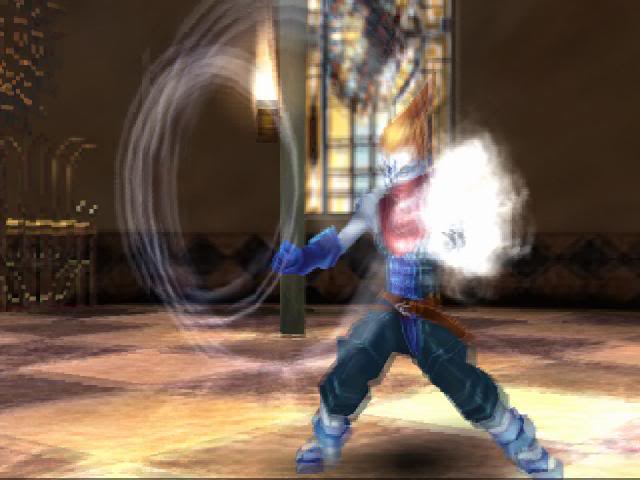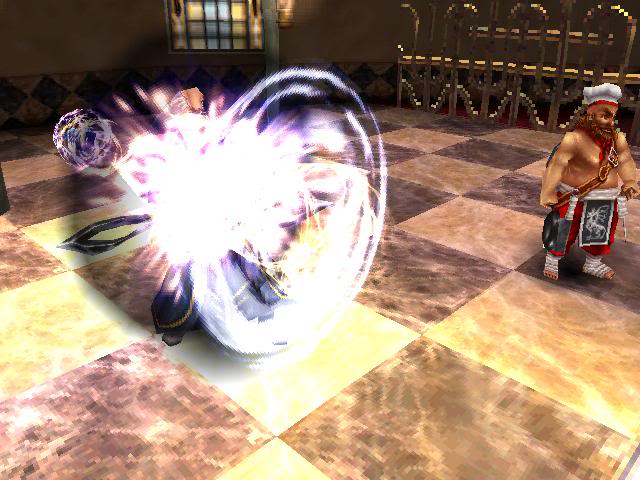 He has Super RocketPunch Action ™ to combat his foes. Which is neat the first dozen times until the thing gets stuck beneath a couch and he has to go cry to his mom or dad to reach under and get it. Or the spring inevitably breaks and he's left having to toss the thing across the room and make a "WOOSH" noise to emulate the effect. Or some idiot five year old left unattended chokes to death on the thing and they recall it.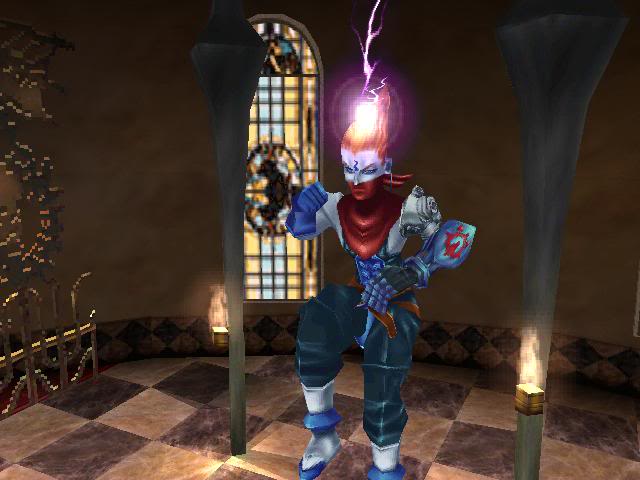 Grobyc can also harness the power of his hair with his patented HairCutter beam.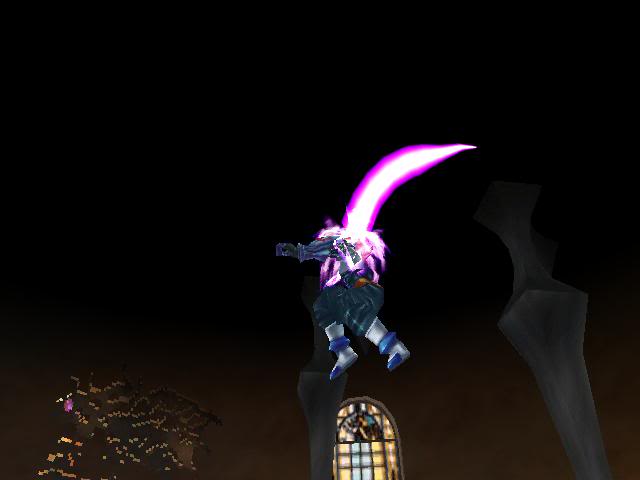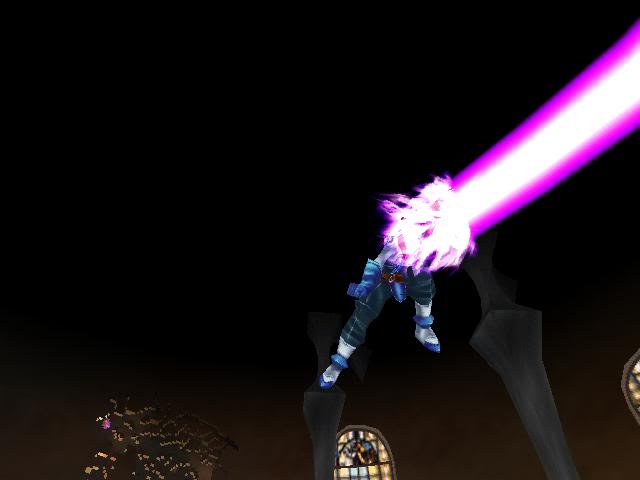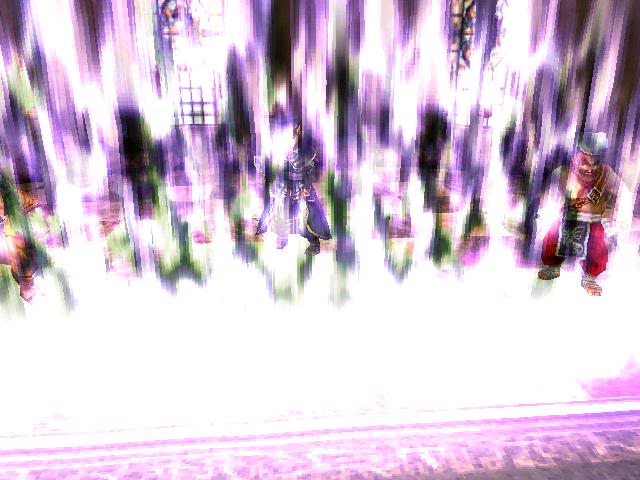 Yes. He really shoots a laser beam out of his bad hairdo. Yes, it is as retarded looking as it sounds. No, it isn't very effective.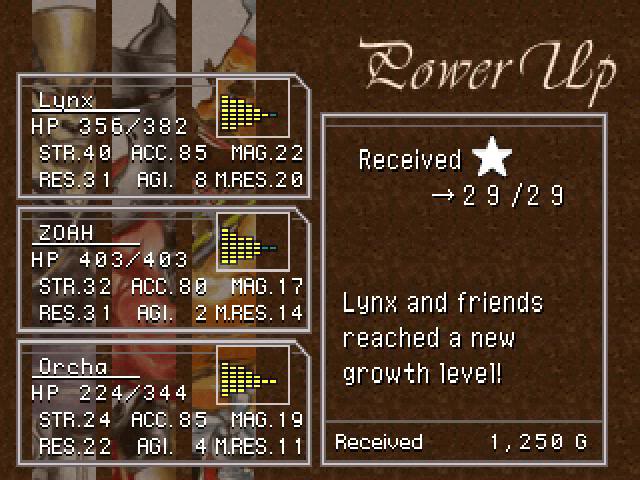 In any case, just wailing on him until he looks worse than Arnie at the end of the third act of any given Terminator movie is enough to send Grobyc to the scrap yard and earn another star level.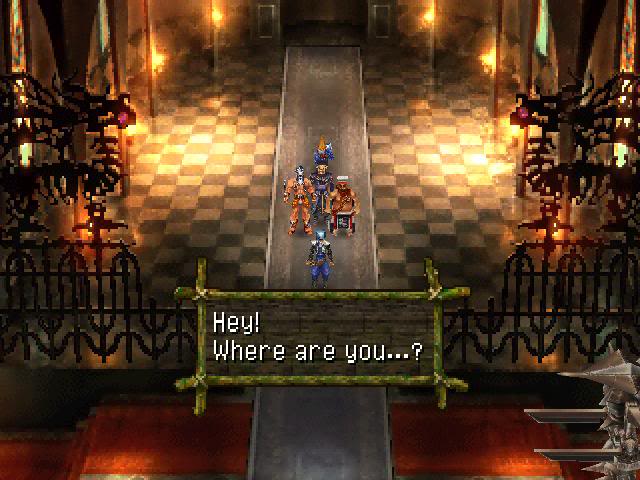 Following Grobyc's defeat, the rest of the exceedingly cowardly Porre soldiers retreat, leaving the Porre Officer alone. But, the cartoonishly evil prick has one final ace in the hole.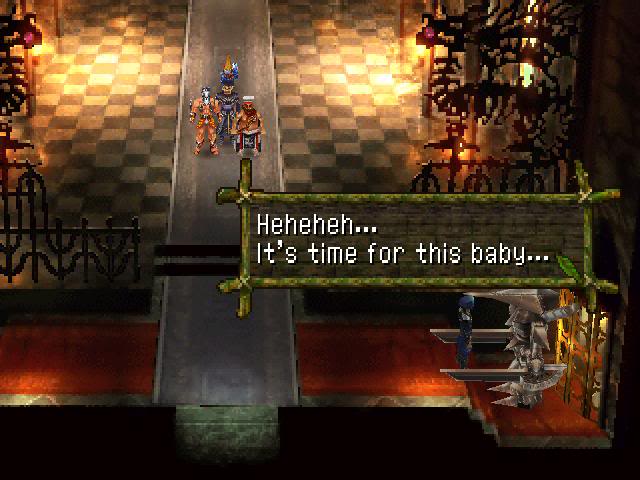 "HOW GO! Go and destroy them!"

"..."

"MOVE IT!"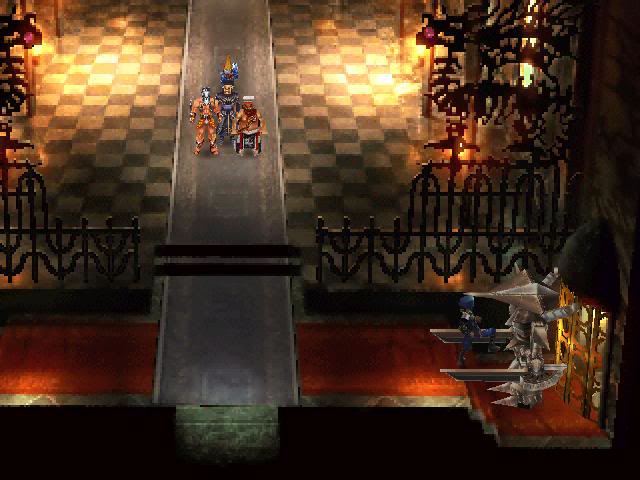 The commander tries some concussive maintenance on the latest robotic deathbot with a few kicks to the metallic groin.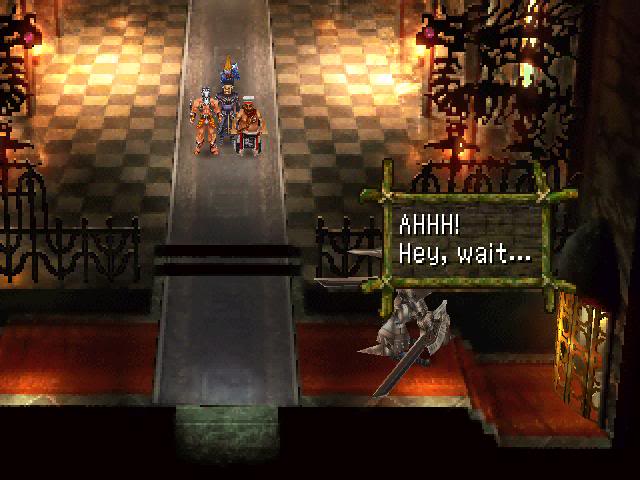 And he is immediately crushed by the mechanical beast activating and trampling right over him on its way towards Lynx. Shame, that.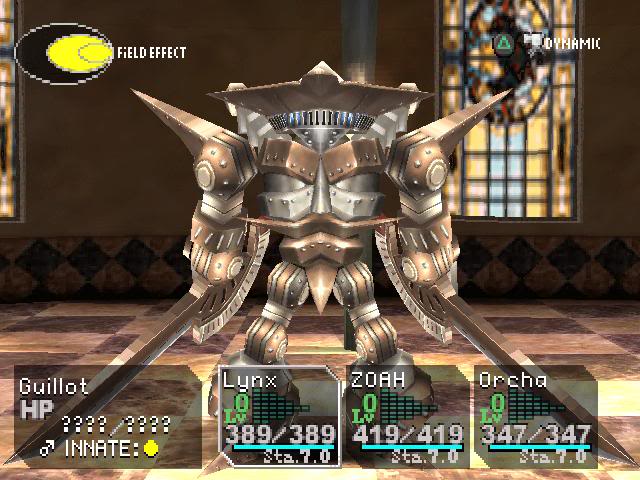 Next up is the Guillot. This...really isn't a difficult fight. At all. In fact, the thing's Japanese name is "Adios". There's a good reason for that.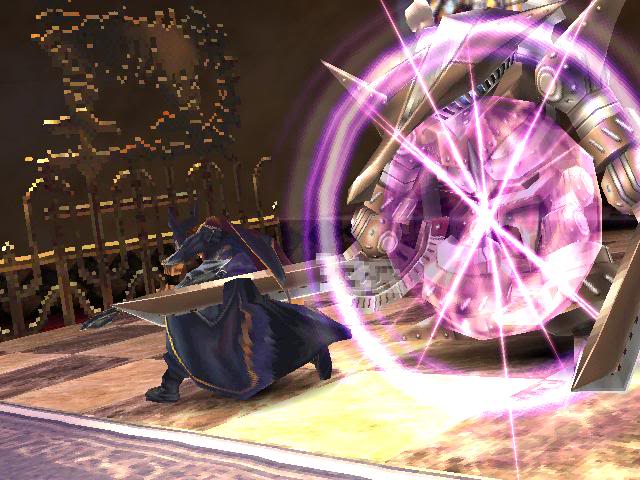 About a single full turn by Lynx and Zoah and the thing is outta here. I think it got a single attack off before folding.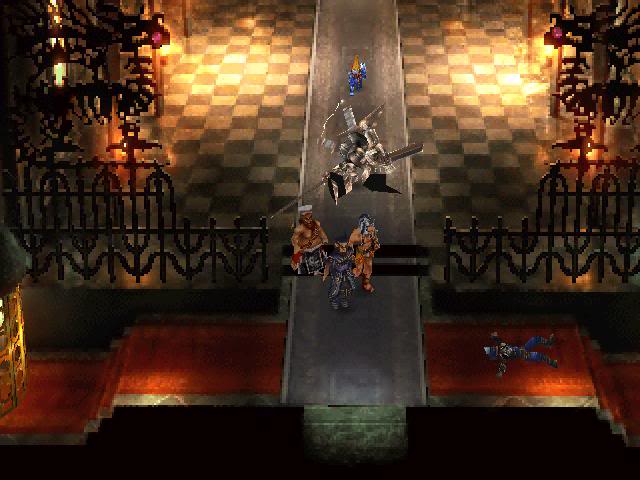 "Well, that was anti-climactic."


"IT JUST GOES TO SHOW YOU THAT MAN CAN NEVER BE REPL-"


"Hey! I needCHA all to see this."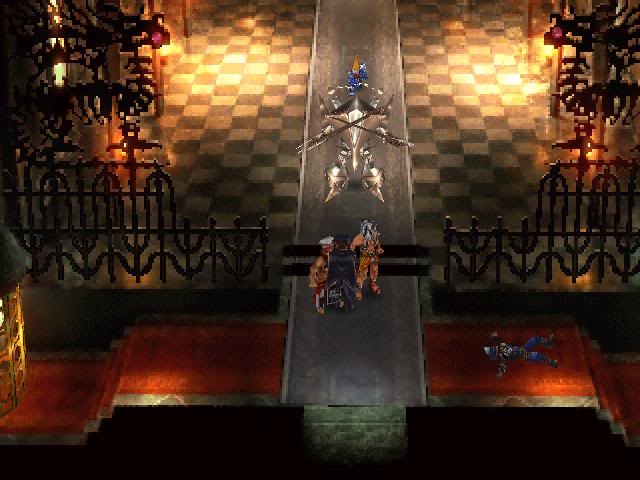 "Oh... What?! I knew something was up when we didn't level-up... Stupid machines."

"I THOUGHT WE ALREADY DESTROYED IT!?"

"And I thought I told you to use an indoor voice. Come on. Let's just double back and..."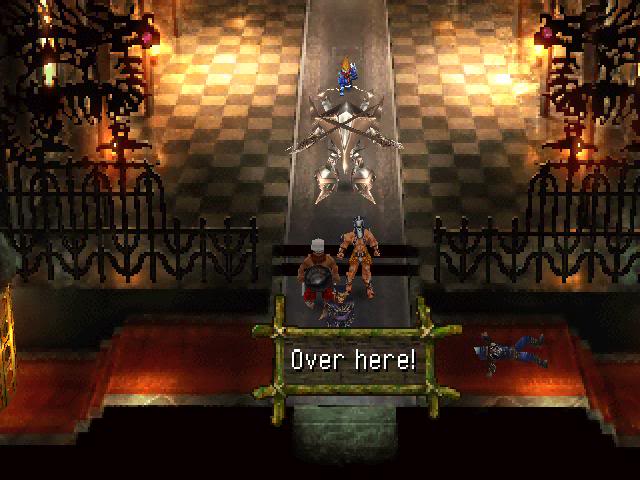 "Oh, come on!"

"IT MUST BE A NEW TYPE."

"So...anyone have any other bright ideas?"


"ADVANCE IN A NEW DIRECTION."


"....?"


"I don't follow..."


"RUN AWAY!"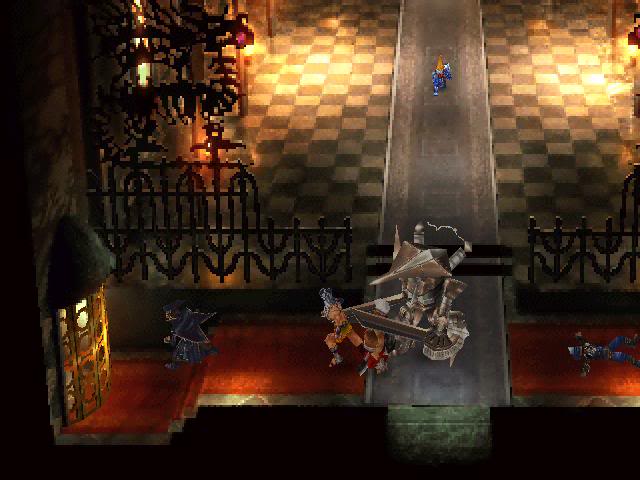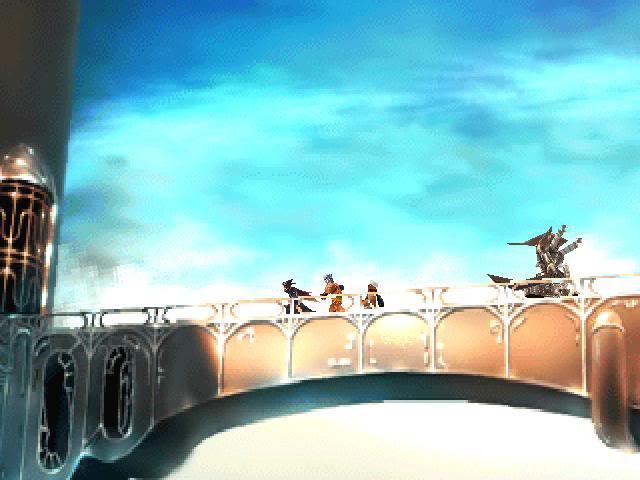 "This... *huff* ...is get...ting' *huff* STUPID!"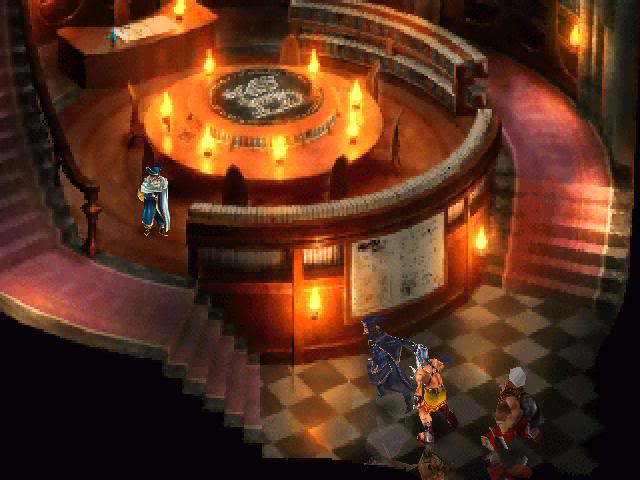 "Is...n't... *huff* this t-the... *puff* library?!"


"YES."


"The...dead end...tower....library....?" *cough*


"INDEED."


"WHY DID WE RUN IN HERE?!?!"


"I WAS FOLLOWING YOUR LEAD."


"My lead...? MY LEAD?! I DON'T EVEN LIVE HERE!! I WAS HERE ONE NIGHT LIKE *THREE* WEEKS AGO!!! WHY WOULD YOU FOLLOW MY LEAD AND LET US RUN IN HERE!?!?!?!?!"


"THERE IS NO NEED TO SHOUT."


"AAAAARRRRRRGGGGGGHHHHHHH!!!!!!!"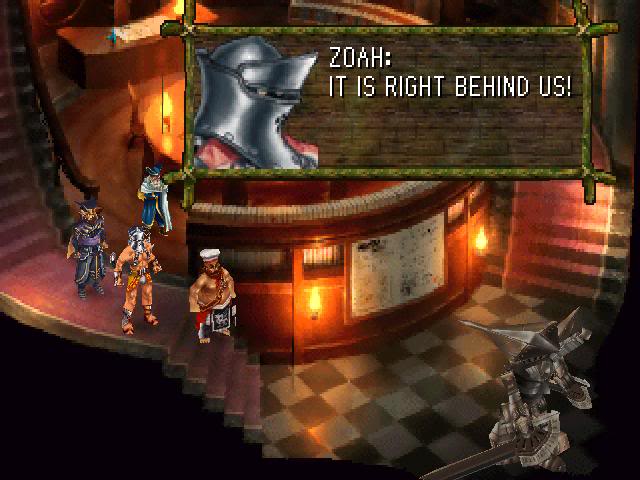 "No kidding?! I thought it was going to sprout wings and lead an aerial assault."[/i]

"Go up! Keep going!"

"Sounds like a plan."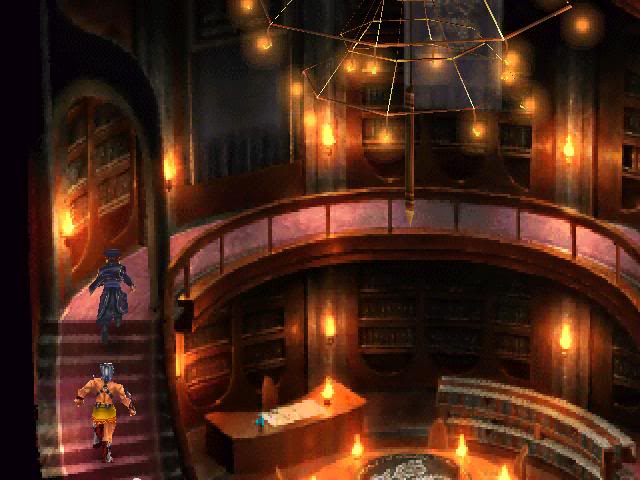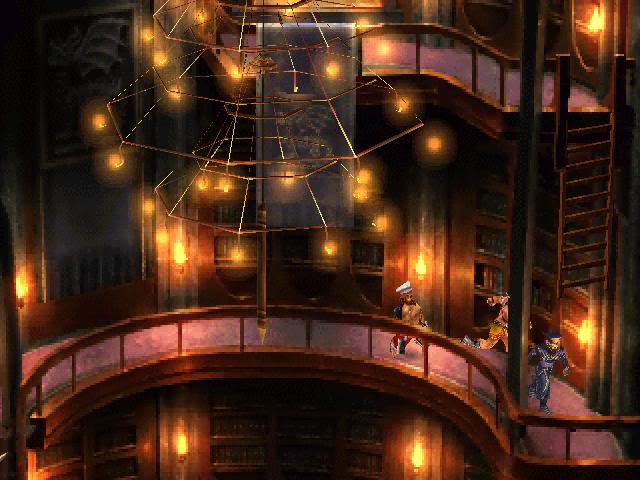 "Oh for ChuChu's sake! Come on!"

"NO! WE ARE TRAPPED! WHAT DO WE DO!?"

"Old man! I am coming down there and shoving my paw boot up your arse when this is over!!!!"

"WE DO NOT HAVE TIME!"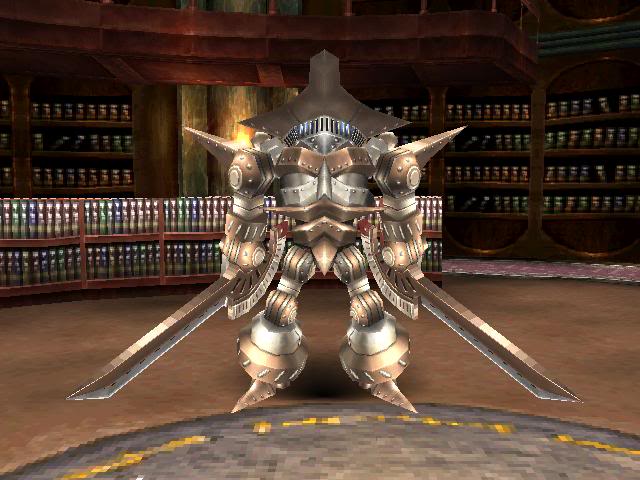 We're forced into a rematch with the dual-wielding aluminum monster.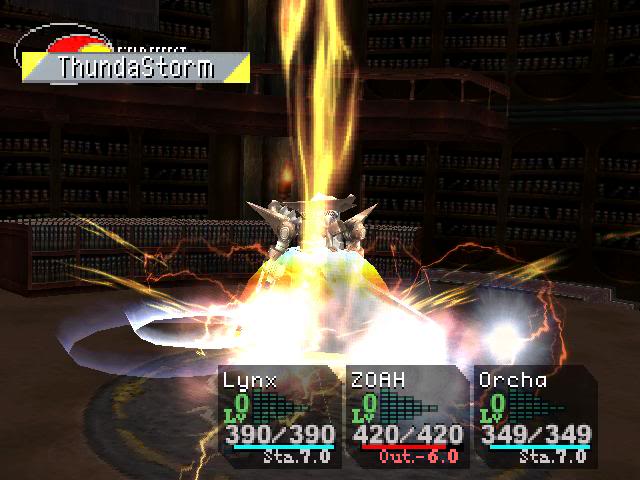 It still goes down in about thirty seconds flat. I'm not sure the reason for this chase scene, other than the thing regenerating constantly. And even then it is just a minor inconvenience.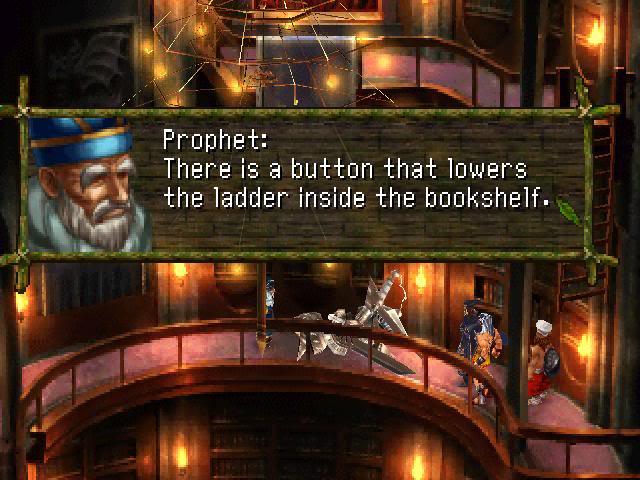 "Oh, NOW you mention that, gramps? Thanks... You're a big help. By the way. I'm a friggin' CAT now. How does that fit into your 'Angels Lose Their Way' crap!?"

"Hurry! We have little time!"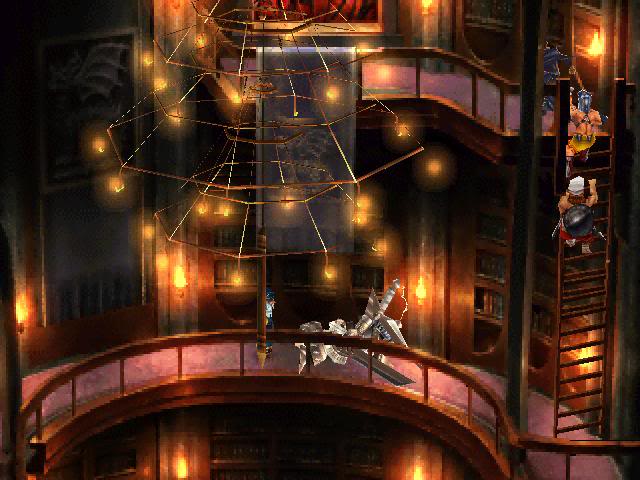 Pushing the button releases a ladder (of which I have no idea the reason why it would ever need to be raised) to lower and allow the party access to...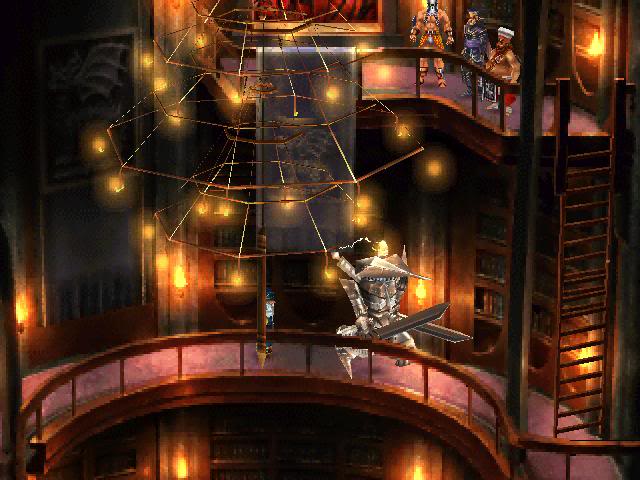 "Oh *what* the hell, old man?! This is... It's...another friggin' dead end! I am coming back here and setting this place on fire. You can be the friggin' Prophet of Barbecue Time when I'm finished."

"IT WILL NOT BE ABLE TO MAKE IT UP HERE."

"And *we* can't make it down now... How is this helping?!"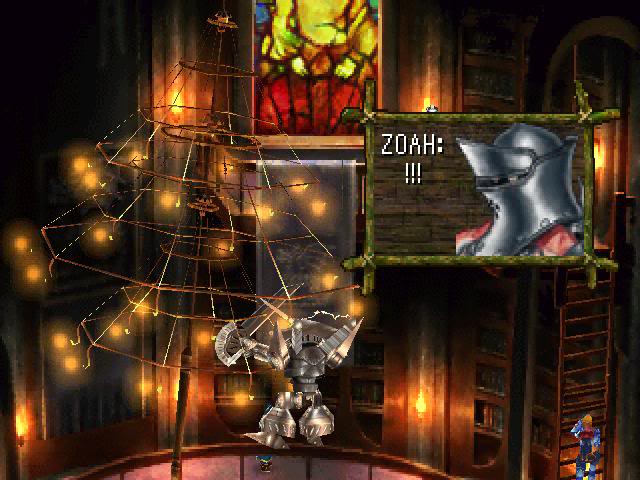 "..."


"..."


"I hate my life..."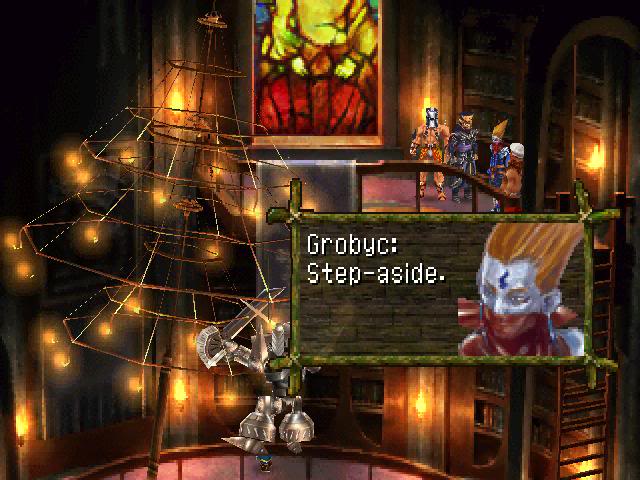 Grobyc rolls up out of nowhere and decides to lend a hand. That is helpful, I suppose...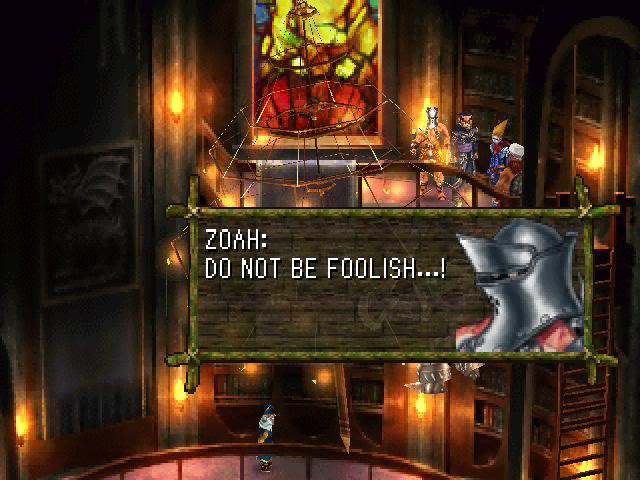 "This-is-a-cutscene. My-abilities-are-enhanced-appropriately-for-this-event. Leave-it-to-me."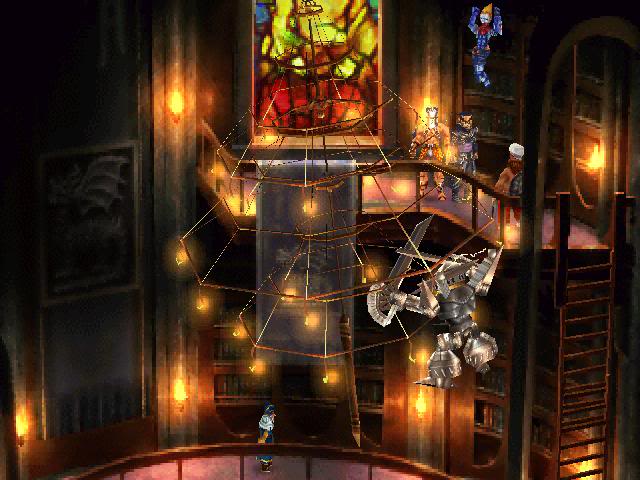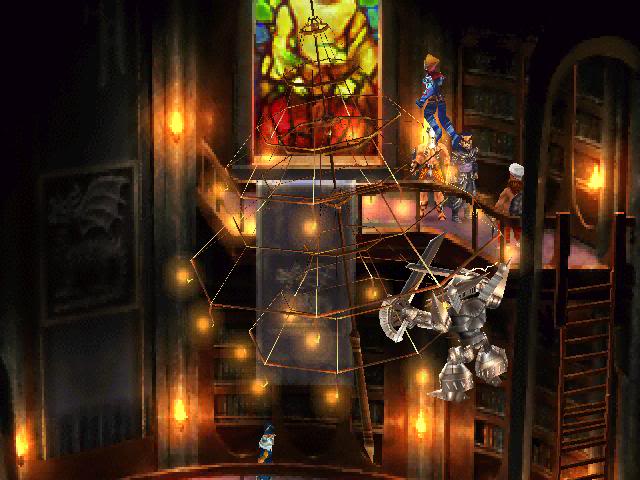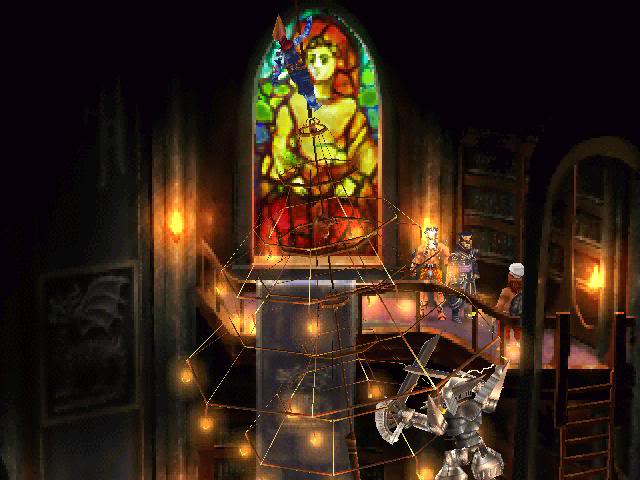 Grobyc mounts the chandelier in a series of daring leaps to the top of it.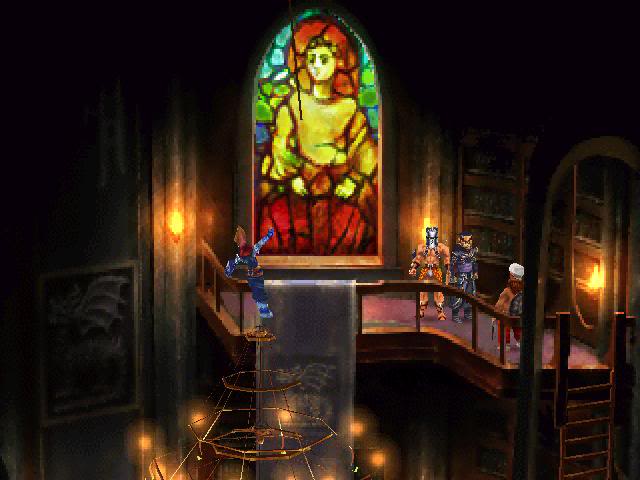 He then chops that sonuvabitch right down off the ceiling. He just...neglects to hold onto anything and plummets down with the rest of the mess... Oh well. I guess it is the thought that counts.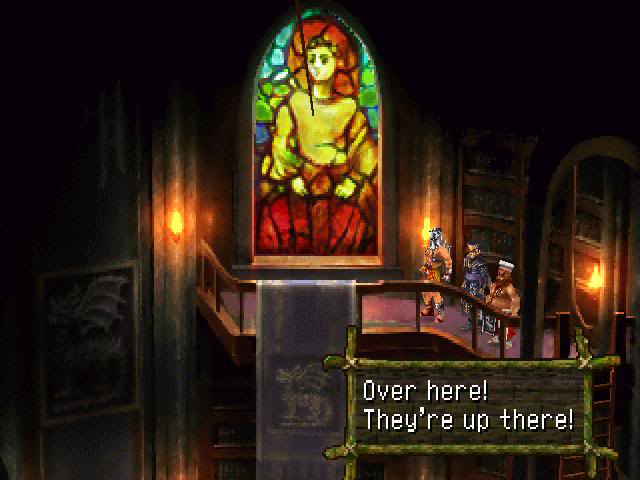 "We've got 'em now!"

"Move move move!"

"THIS IS ENDLESS!"

"Could you please stop stating the obvious, Mike Hellstrom?"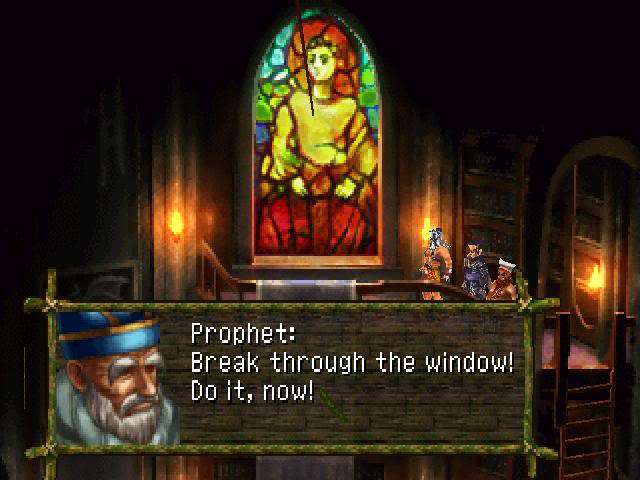 "..."


"THAT was your plan?! Smashing through the stained glass window?! Can't you like... See into the future?! You could have set up a ladder or something?!"


"I cannot see into the future, my boy. I can merely pred-"


"Shut it, old time! Just...stop!"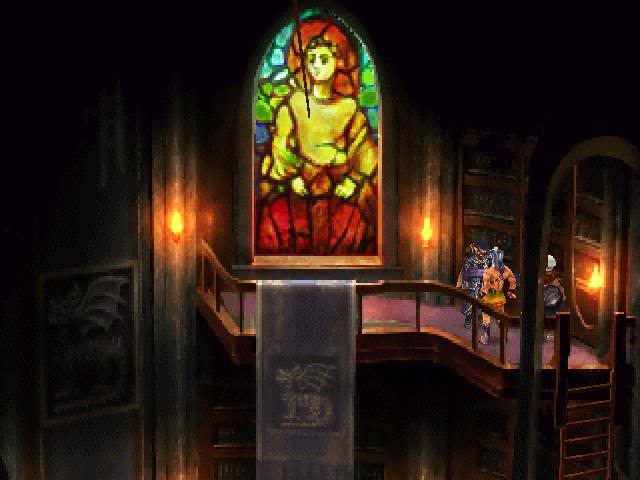 "Alright men... Gramps has screwed the pooch with this one... But, we've got to do it right. Zoah, have you ever smashed through a window?"


"NOT INTENTIONALLY."


"I'm not even going to try to parse the meaning behind that. How about you, Boyardee?"


"WhatCHA going on about?"


"I'll take that as a 'no'. Alright... We've got to do this right. In the movies, you can only smash through windows and flail around like an idiot if there is an explosion behind you. I...don't think we've got the time for that. So, we've got to make an awesome pose on the way out and say something cool or we'll just look bad. And nobody wants to look bad, right? Now, everyone think of one and let's do this!"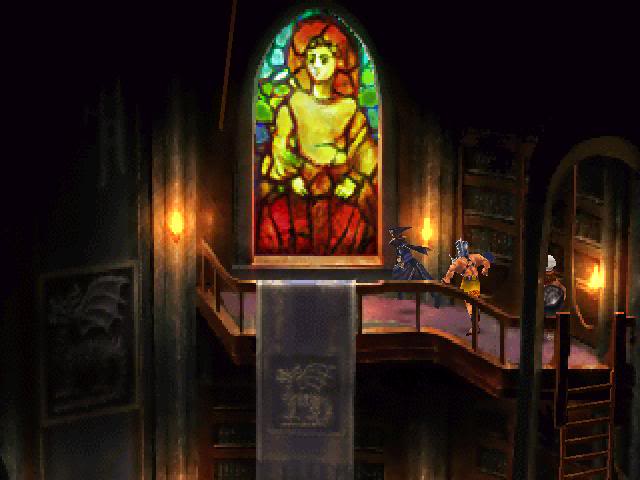 "Alright... On three..."


"THREE AND GO OR GO ON THREE?"


"What...? Oh err... Go on three. Always go on three. Sheesh."


"Okay... No more interruptions... One..."


"Two..."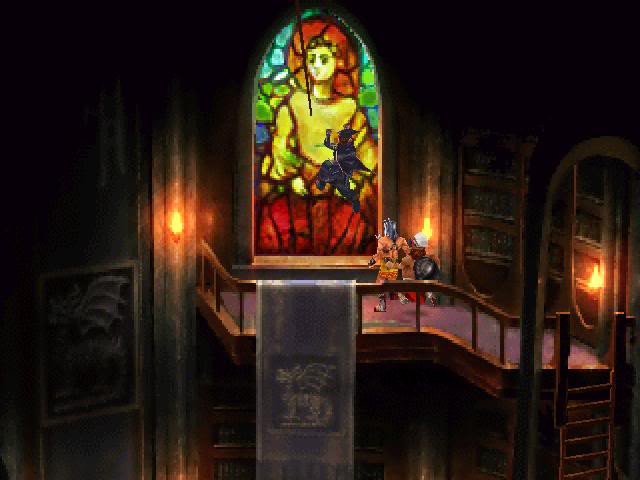 "THREE!!!"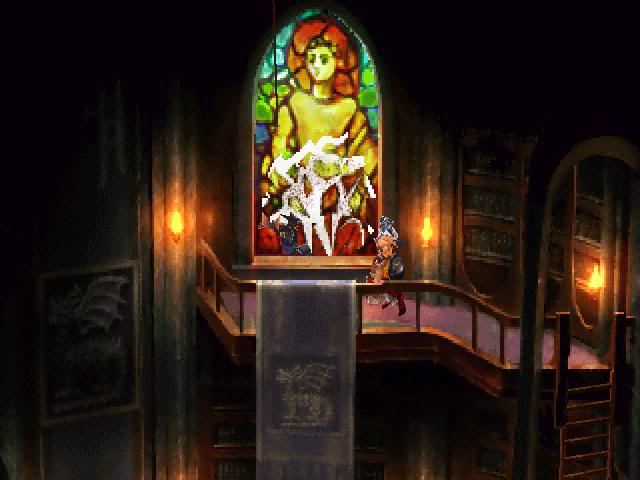 "GAAAAAAHHHH!!! THIS HURTS WAY MORE THAN IT LOOKS IN THE MOVIES!!! WAY MORE!! WAaaaaaaaaaaaaaaaaaaaaaaaaaaaaaaaaaaaaaaaaaaaaaaaaaaaah!!!! "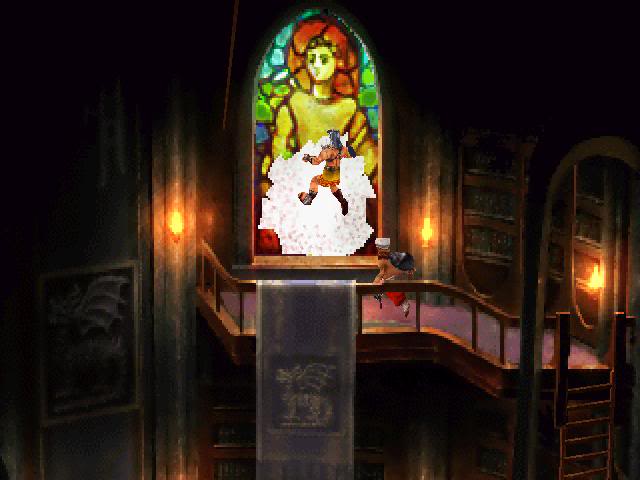 "GIRONIMO IS THE NAME OF MY SECOND TECH, THUS MAKING IT SEEM APROPRIAAAAAAAAAAAAAAAAAAAATE!"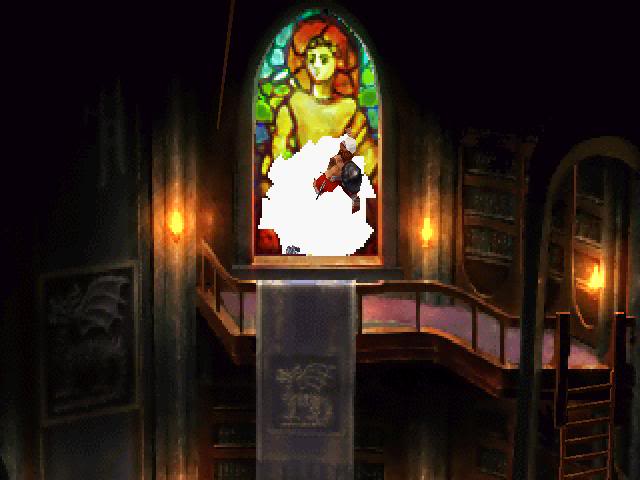 "Now we cookin' with fire!"
A plummet several hundred feet later...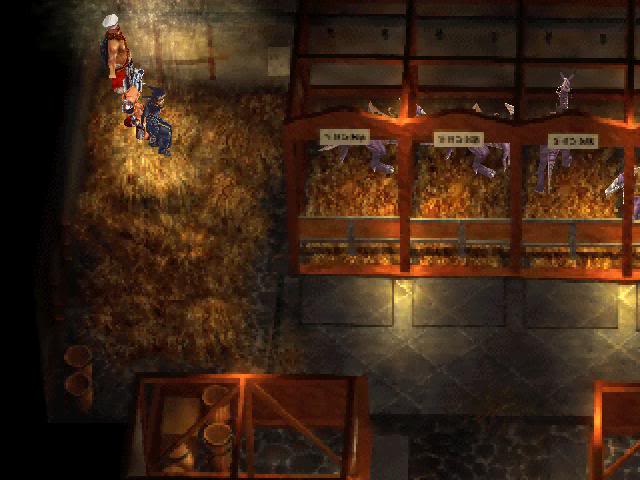 Luckily, there just so happens to be a massive hay stack in the dragon stable which also had an unusually weak roof to break the party's fall. Or at least Zoah and Orcha's. I'm pretty sure Lynx just smashes head first through the ceiling.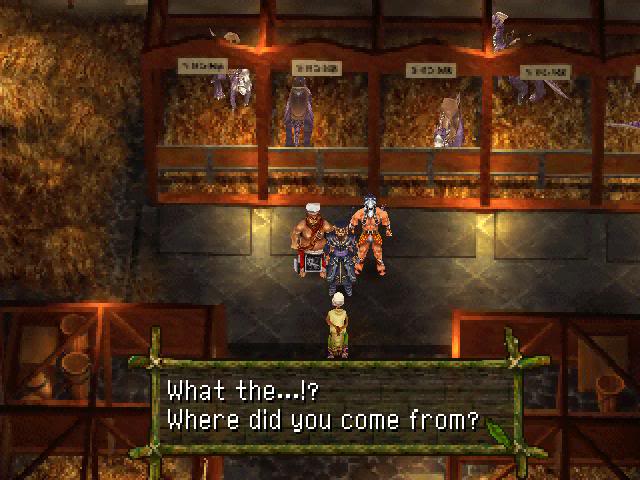 "There is *so* much glass, hay, and roof tile stuck in my fur right now... That was....that was the worst idea ever..."

"Sir Lynx! Sounds like you ran into some trouble up there. What are you gonna do? The Porre soldiers are all over the place."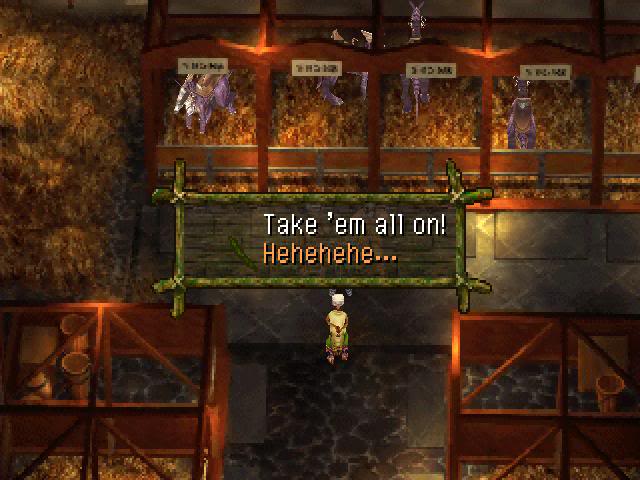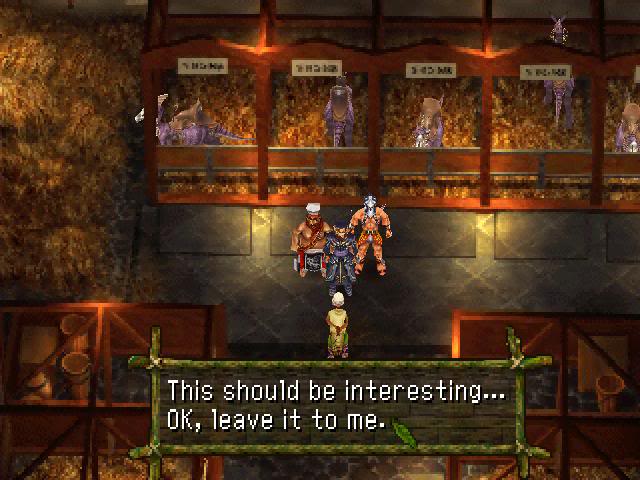 Neither of the options matter. Lynx or the stable keeper formulates a creative solution to the Porre platoon moving into position outside.
Meanwhile, outside...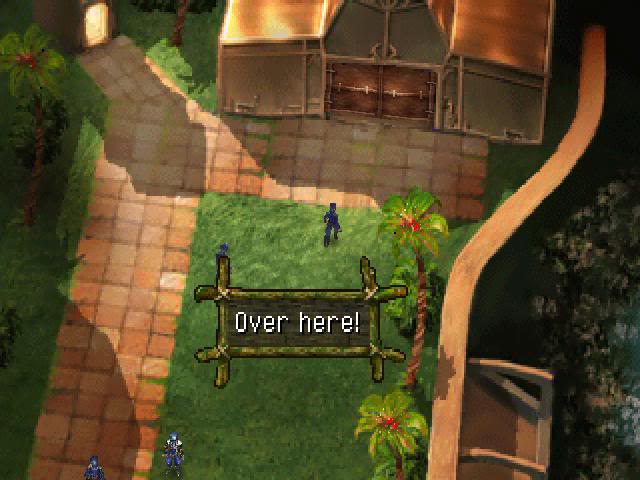 "Huh? What was that noise?"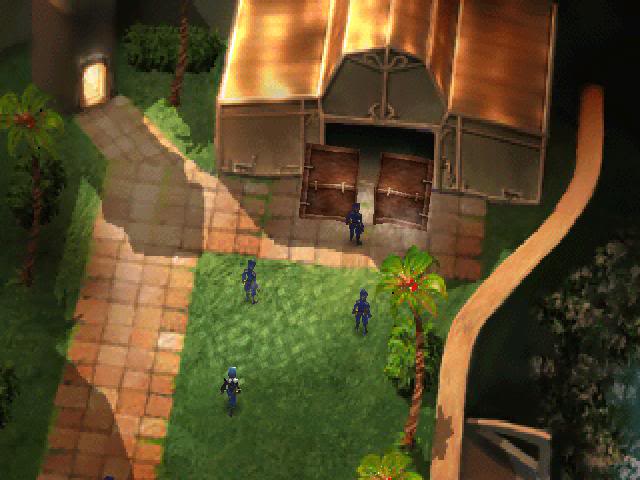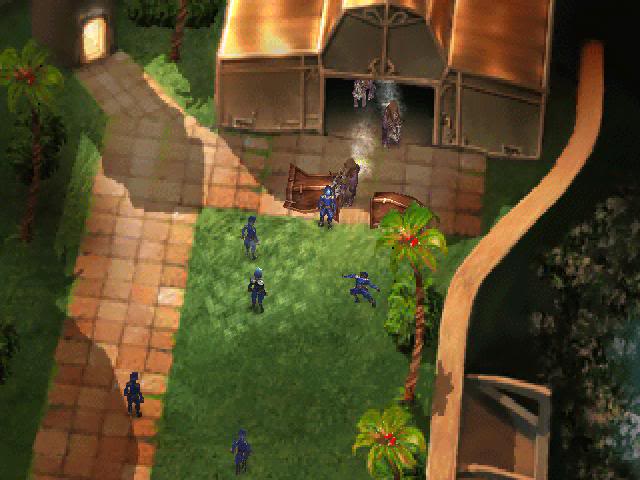 "Holy shiiiiiiiiiii-!!!!!!!"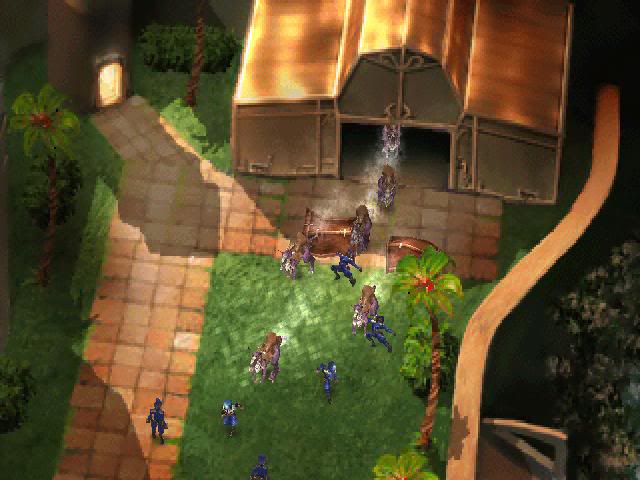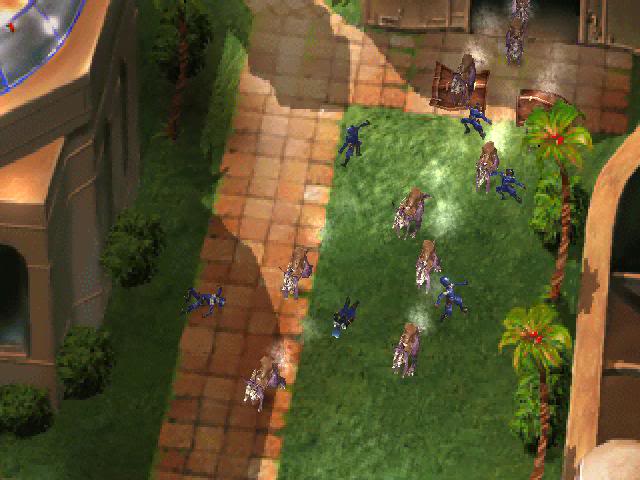 And so the entirety of the Porre forces are trampled beneath a comical stampede of enraged escaping dragons. Seriously...how on earth did these people have so much success militarily up until now?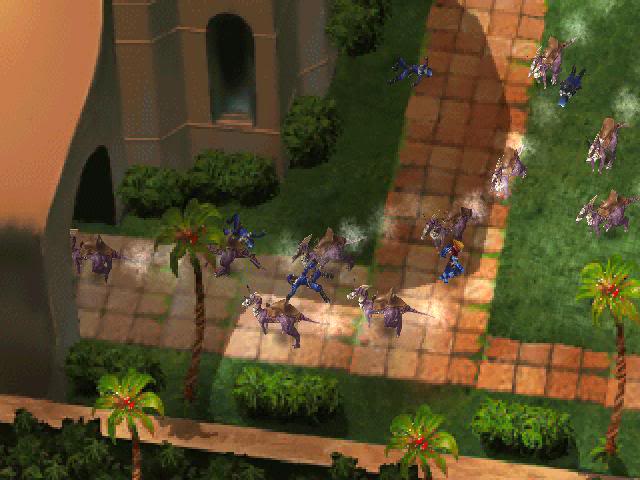 Only Grobyc seems to be trained in the fine art of "move the hell out of the way from speeding animals" school of evasion and easily makes his way through the traffic rush.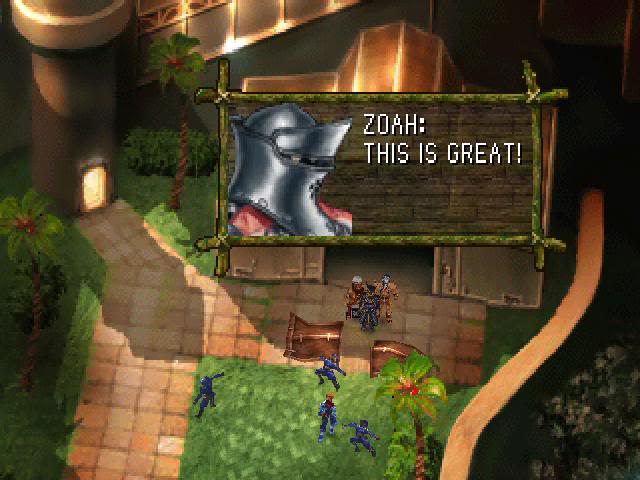 "Okay... I'll admit that was pretty awesome. Almost worth having to pick shards of glass out of my forehead... Almost..."

"YOU ARE...!? WHY DID YOU SAVE US?"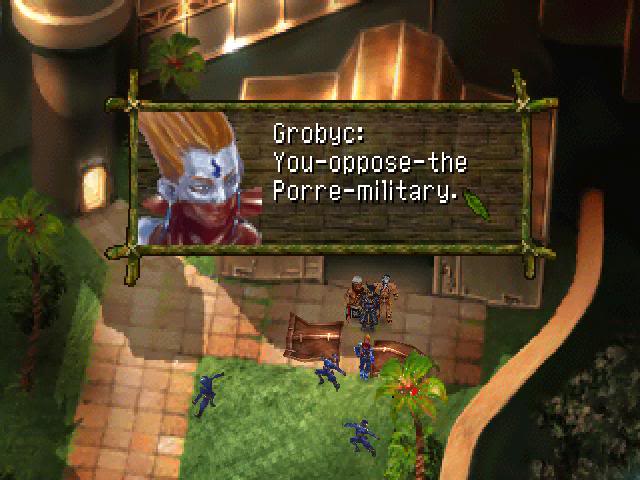 "Grobyc-finds-that-interesting. Grobyc-only-takes-orders-from-one-who-is-stronger. Thus-Grobyc-will-join-you-in-your-battle."

"Well, your hair is the second silliest thing I've seen all month, your outfit is ridiculous, and you already tried to kill me once. But, I'm hanging out with a half-naked guy with an overgrown tin can stuck to his head and a chef that was possessed by swamp seeds or some shit and was going to fillet a princess about twenty minutes ago...so who am I to judge? Welcome aboard!"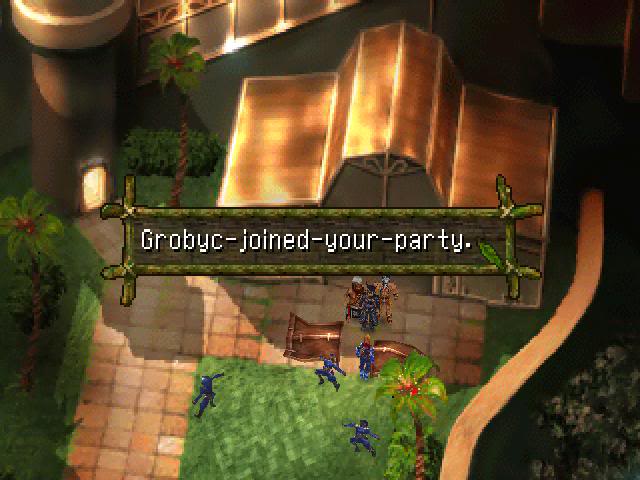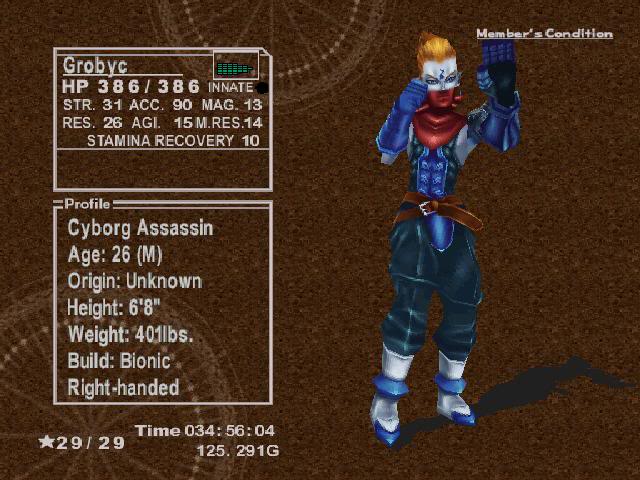 And so the bright blue bionic commando Grobyc joins Team Lynx. Sure, why not?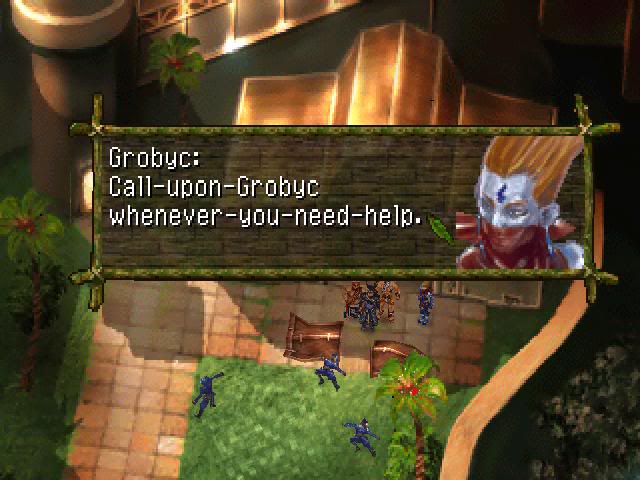 "LET'S ESCAPE WHILE WE STILL CAN. THERE SHOULD BE A BOAT READY. LET'S HEAD TO HERMIT'S HIDEAWAY."

"There should be a boat ready...? What boat...? Who's boat...?"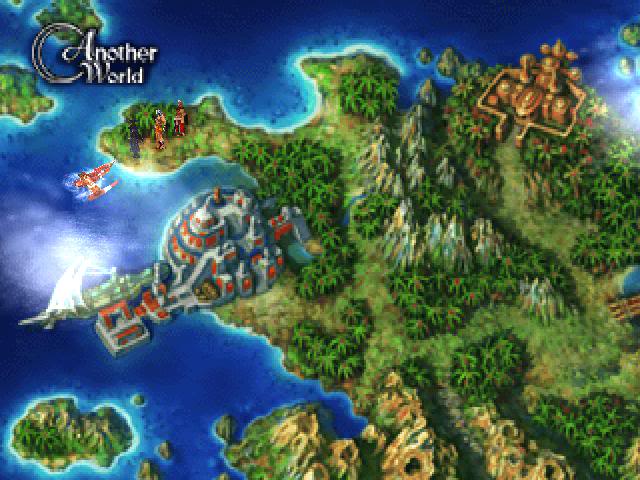 "Oh...big mama's boat... Huh... Well, finder's keepers'!"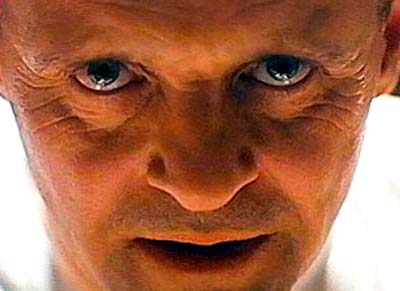 Orcha's Techs
(Warning...somewhat disturbing...)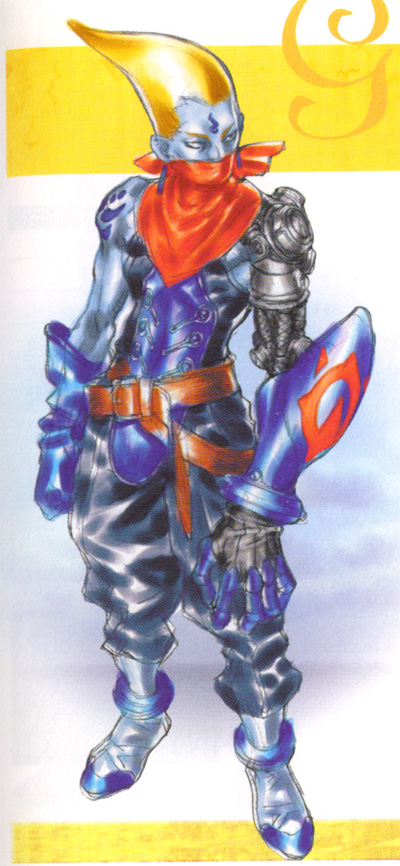 Grobyc Official Art - That hair...