Part 73: Episode LXVI: Serge and the Three Fates of the Sea of Eden

Music: Garden of the Gods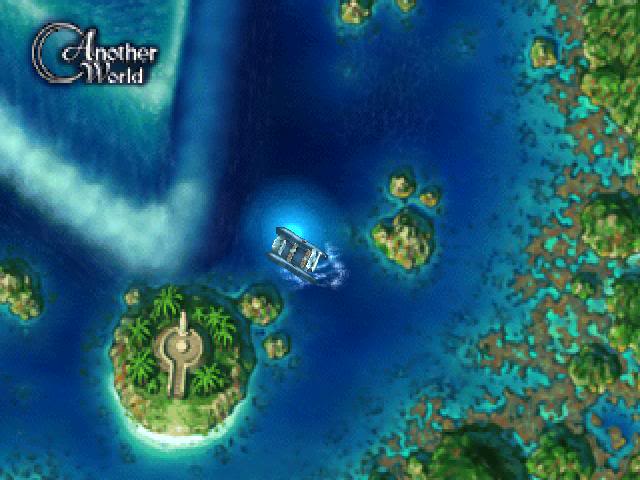 Welcome to Disc 2 of Chrono Cross! Well...this is...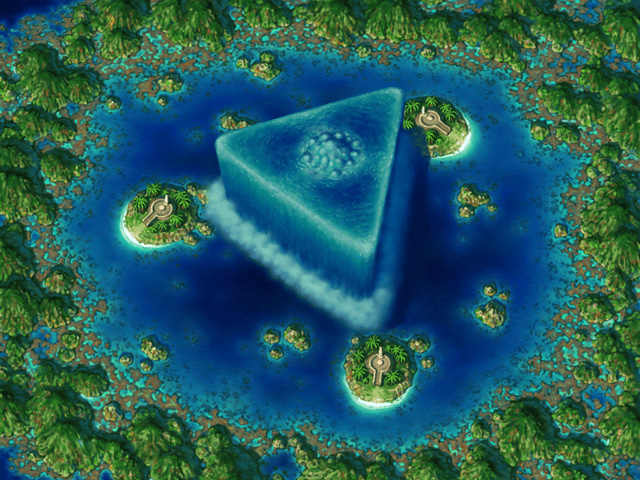 ...new. I think we found where Ganon stashed the Triforce this time around.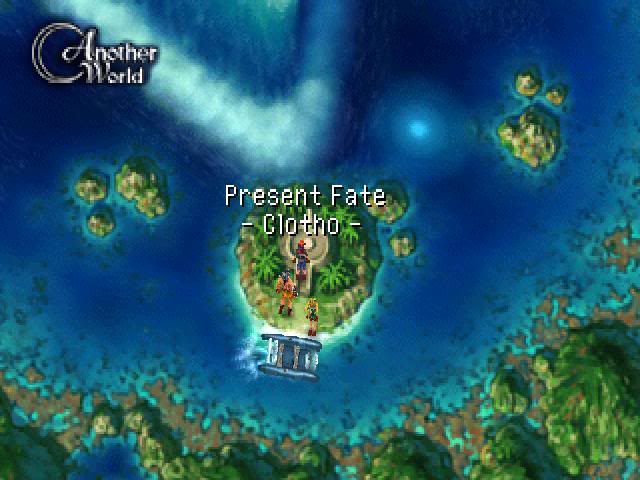 So, there are three islands surrounding the great water triangle. They seem to be kinda important. Indeed, the order they are visited will affect the next boss encounter. The "Present Island" was closest, so I stopped there first since...well, it
was
a long way between discs. It took me like twenty minutes to find where the hell I left that thing.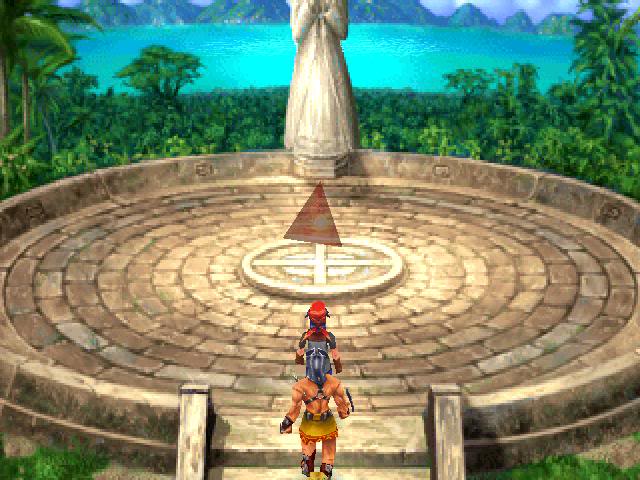 The island only contains a shrine of some sorts with a statue and a...rather odd looking Record of Fate...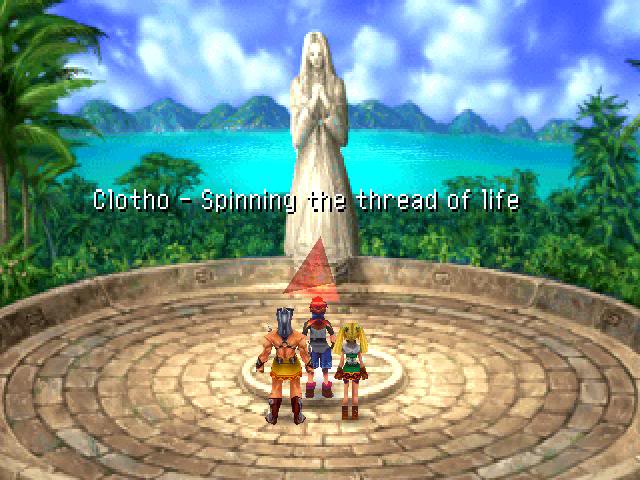 "..."


"I don't get it..."


"MAYBE WE SHOULD APPROACH THE STATUE."

The pyramid zooms off into the distance...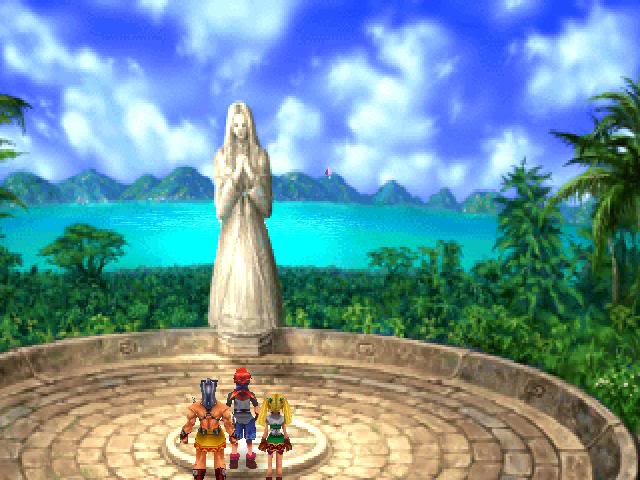 "Aww, geez! Zoah! You scared the thing off!"


"I DID NOT KNOW SAVE POINTS COULD BE SPOOKED."


"Zoah, I think that voice could spook an oak tree... Sheesh... Why did I even bring you...? At least Pigtails has a nice rack."


"WE DREW NAMES OUT OF A HAT, REMEMBER?"


"To be honest, I was still kind of baked at that point... Whatever... C'mon... Let's go... No talking on the next island!"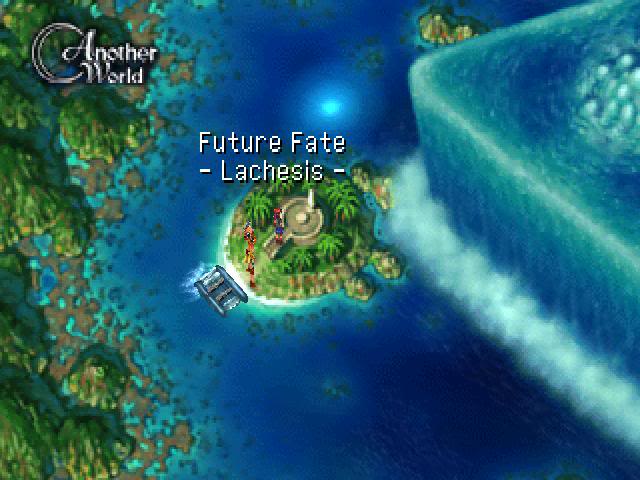 Well, we seem to be going on a time theme here. So, clockwise seems the natural progression. Of course Present > Future > Past is not... Eh...hell, we've been winging it this far...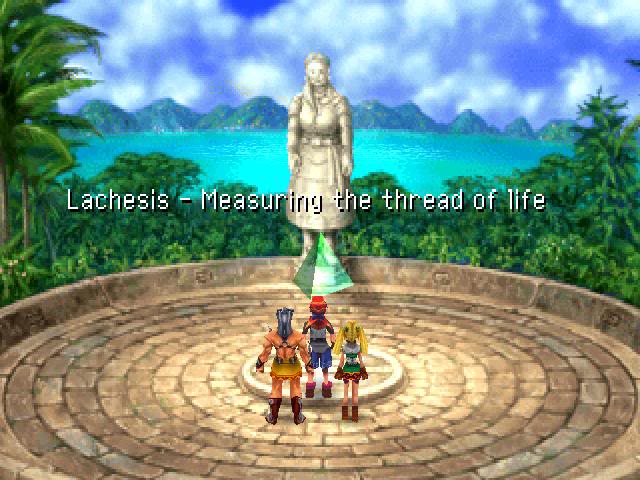 "What the hell are these things talkin' about?"


"GREEK MYTHOLOGY."
This pyramid too blasts off into the horizon...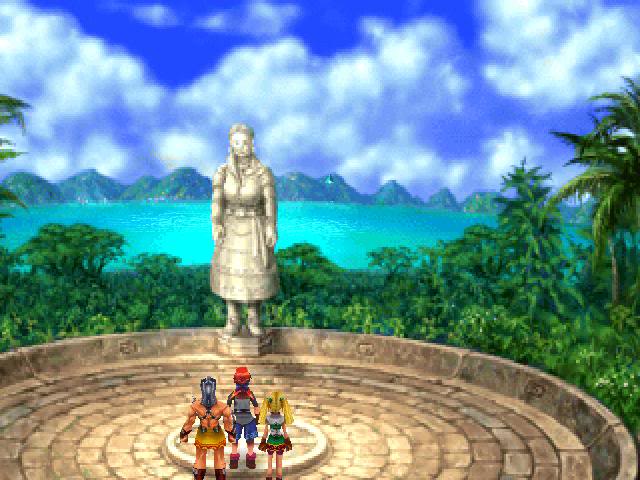 "Goddammit, Zoah!"


"SORRY. I GET EXCITED WHEN ANSWERING TRIVIA."


"It was a rhetorical question, Zoah. I don't actually give a crap what they're talking about! They're friggin' spinning pyramids! They could be talking about the head of the local library in Medina for all I care!"


"IT WILL NOT HAPPEN AGAIN."


"What what the *hell* is a 'Greek' anyway?!"


"THEY WERE..."


"UHT! EXCUSE ME! I thought I heard something..."


". . ."

"That's better..."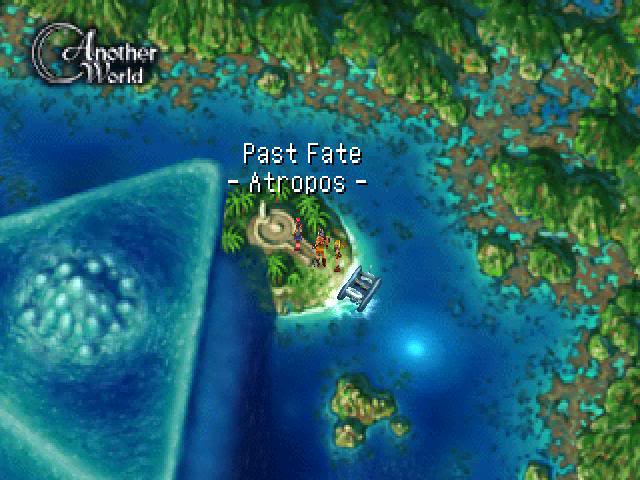 And last, but not least...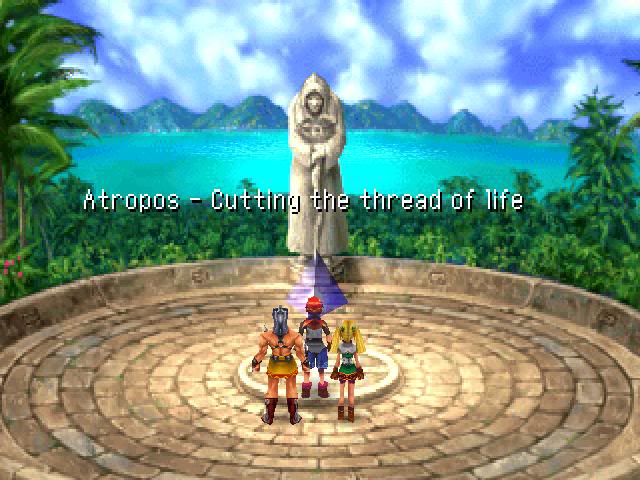 "..."


"See, Zoah? That wasn't so hard. Right... Now, we just need to figure out what these stupid things actually do... Any ideas, Handlebars?"


"I wish my sister, Tia, were here... She'd know what to do."


"Helpful as always."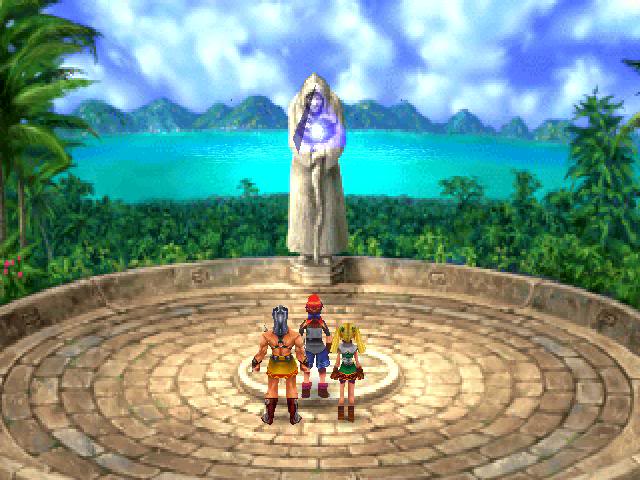 "Dammit! Zoah, what did you do?!"


"I DID NOTHING BUT OBSERVE!"

The other two pyramids zoom back onto the scene from the distance...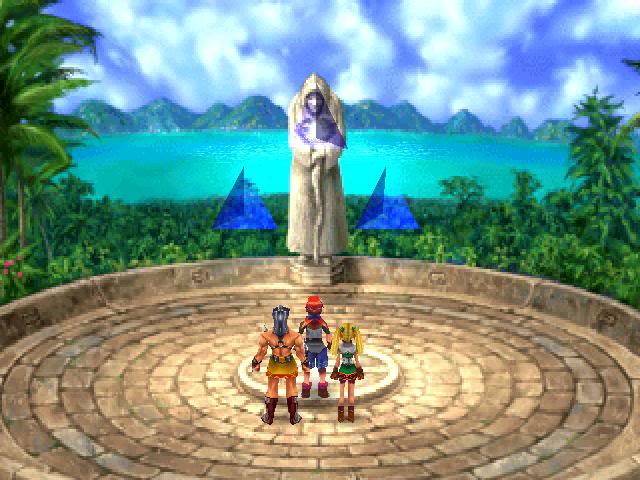 "And NOW look what happened when you stopped doing that and opened your big mouth!"


"PERHAPS THIS IS A GOOD THING."


"Dude...when does anything *ever* good happen to us?"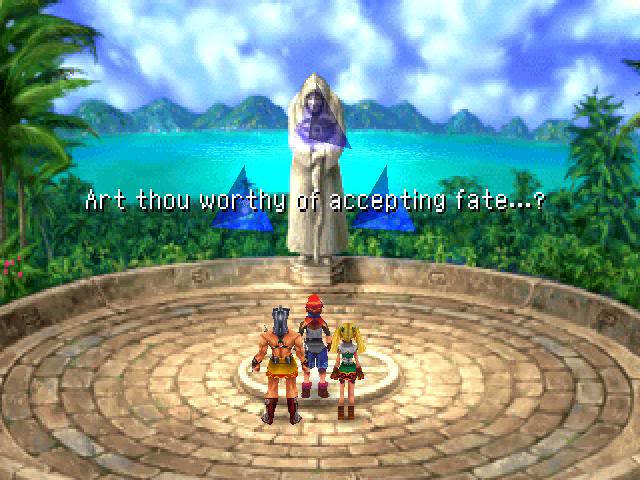 "Ugh... See what I told you? Now it's gonna turn into a frickin' dragon or like a sun that kisses people or...I dunno... a wrestler robot..."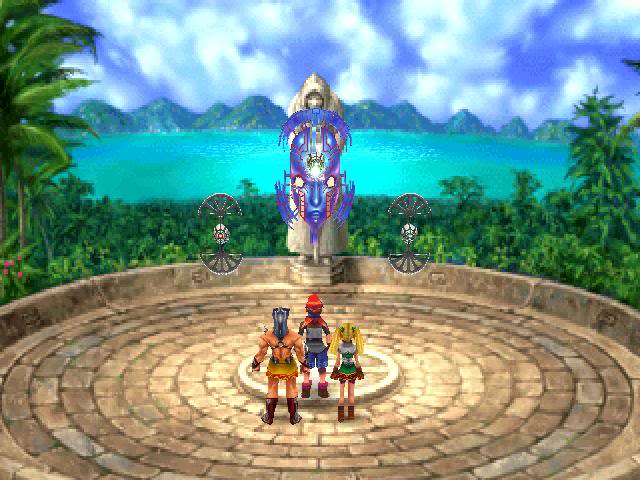 "Or...whatever the hell that thing is..."

"ARE WE BEING TESTED?"

"No...it's gonna go fetch us an iced latte and a tropical lei."


"I DO NOT KNOW WHAT THAT IS."


"A lei... Ya know, those stupid flower necklace things..."


"WHAT COLOR WILL THE FLOWERS BE?"


"I was...being sarcastic, Zoah..."


"I HOPE THEY ARE RED OR OTHERWISE THEY WILL CLASH WITH MY OUTFIT."


"My sister loved roses..."


<groan> "Just help me kill this thing..."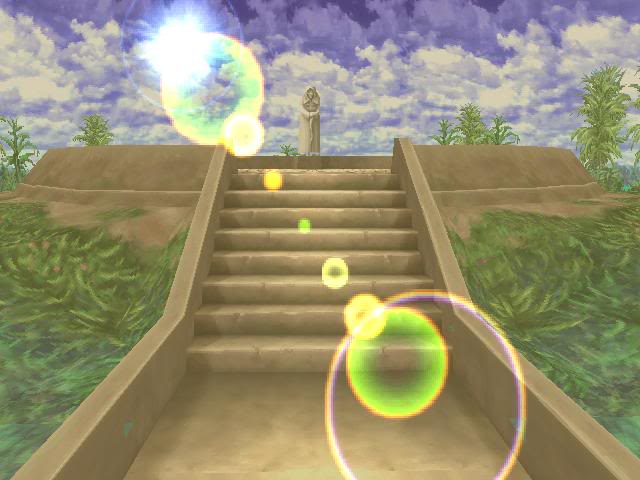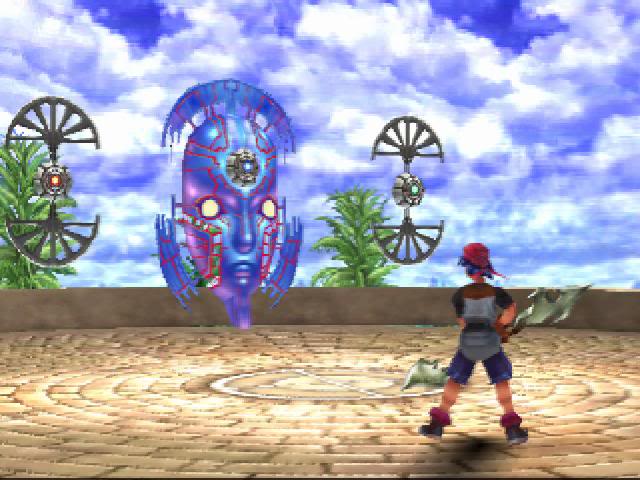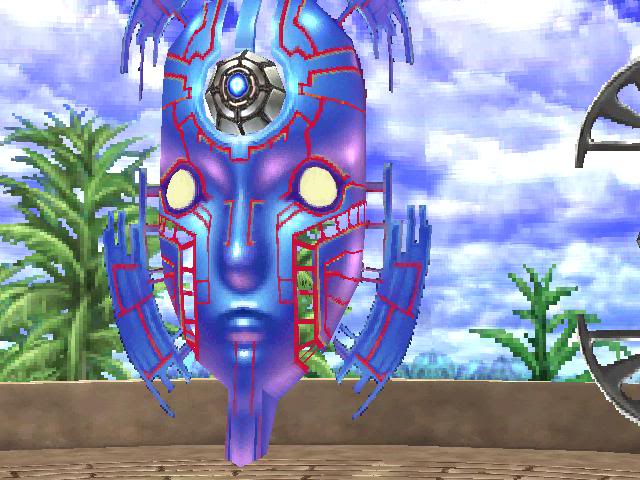 Meet the first boss of Disc 2: Vita Tres. There are actually two other variations of this boss, depending on what order the three islands in the region are visited. But, they're all pretty easy. Shocking, I know.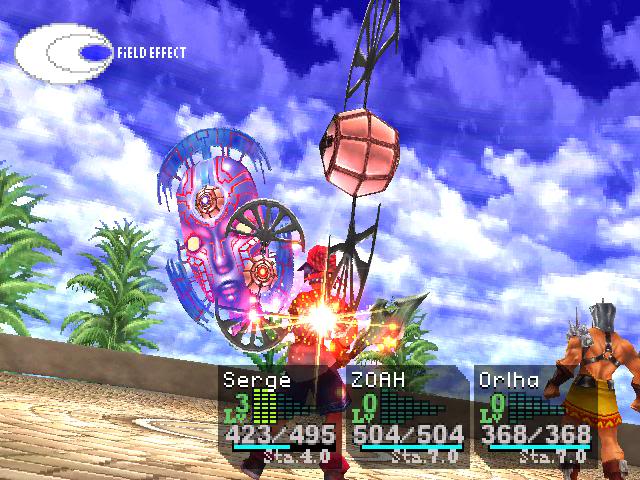 SHODAN's cousin has a rather...odd attack pattern when it's not using its fairly mediocre physical attacks.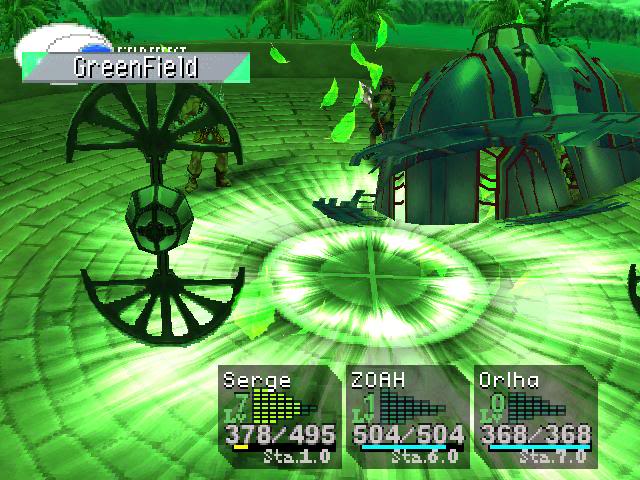 When its health goes down to 66% it will cast...GreenField. Despite being a...blue innate enemy. I'm not sure what it was going for there.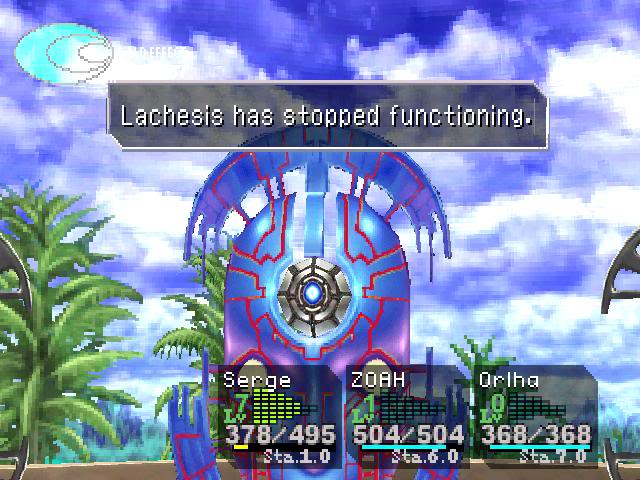 It will also randomly state that one of the three goddesses of fate have stopped functioning. I...don't know why it does this since it doesn't seem to alter its attack pattern.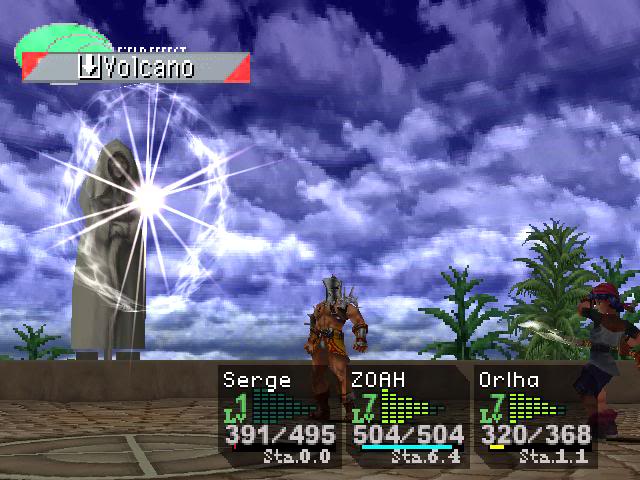 In any case, after using GreenField it'll then move on to use a Volcano element. This can easily be trapped for fun and profit.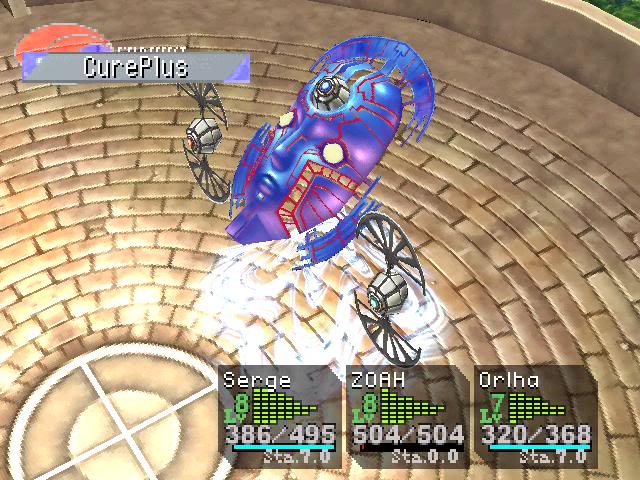 Once that fails, it'll resort to just curing itself for 300 HP over few turns. It's basically dead at that point, so just wailing on the gaudy looking thing is sufficient enough to outpace its heal spamming.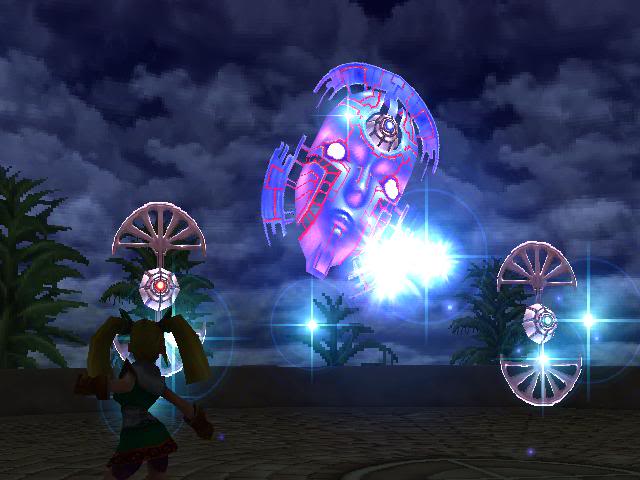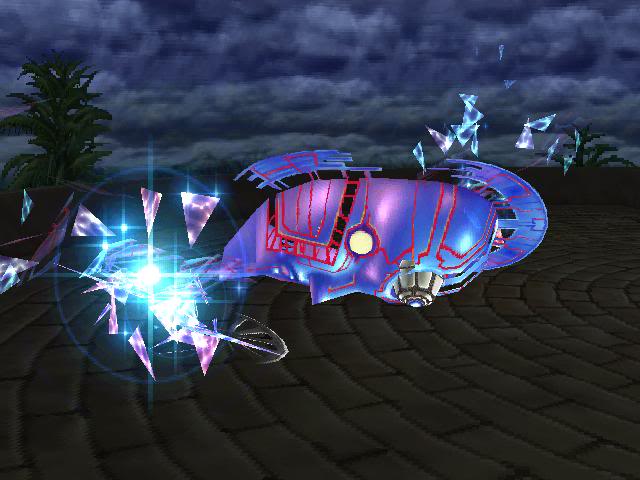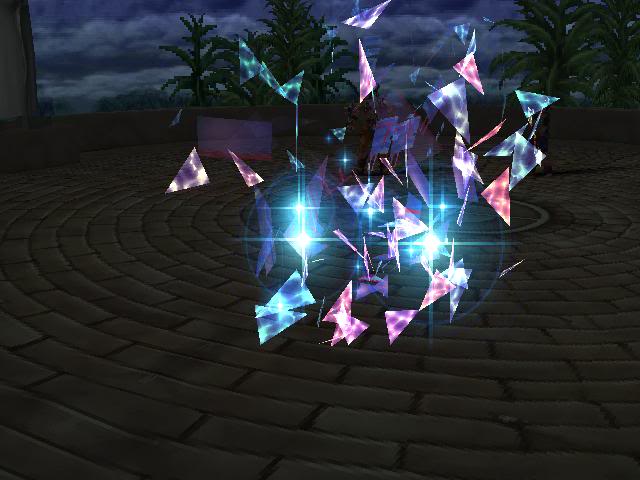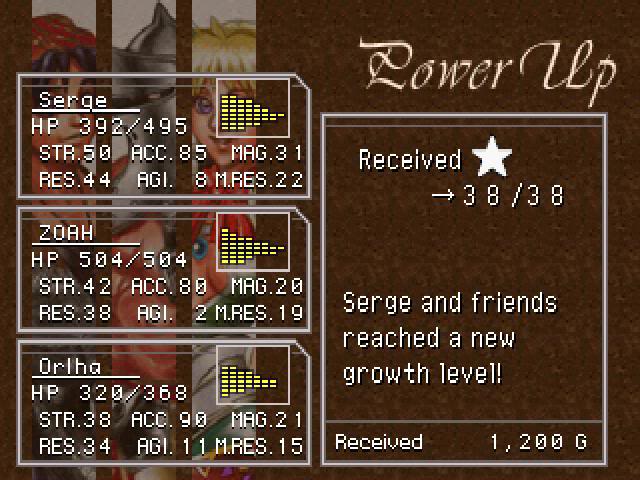 And our first level-up of the new disc is ours as well. Yes, I'm going to note every first amazing achievement in the shiny new disc.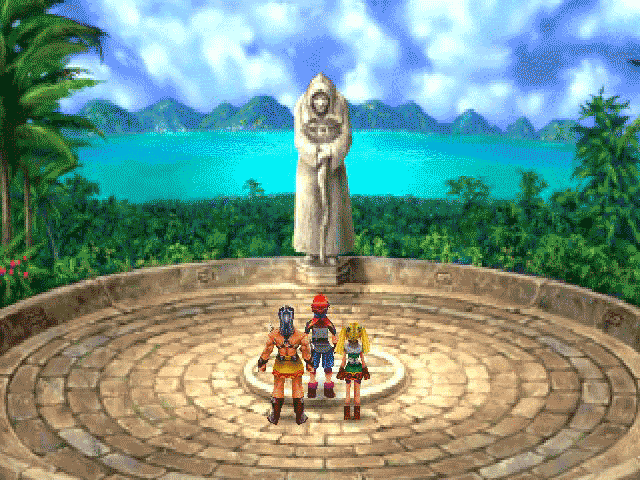 A massive earthquake shakes the region following the defeat of the cyber Greek mythology characters. Something...has changed...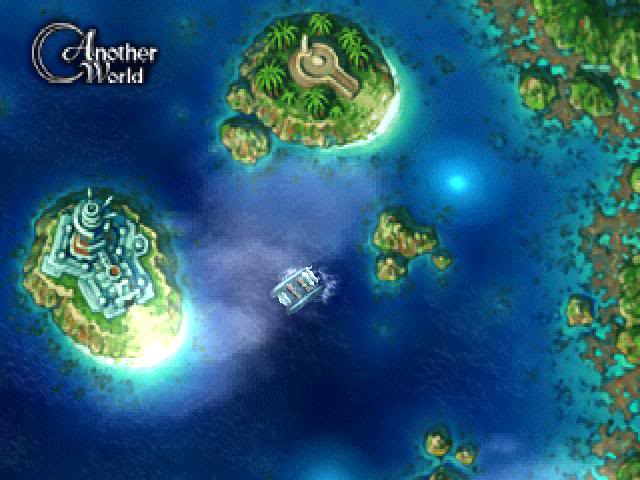 Well...that is new... Very new... Like...future new... Huh...