Part 88: Episode LXXX (Part 2): The Chrono Cross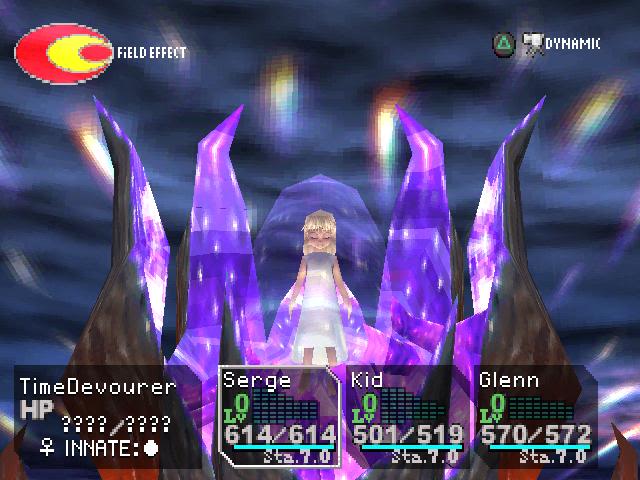 Well, that didn't go too well last time, now did it? Let us try this one more time...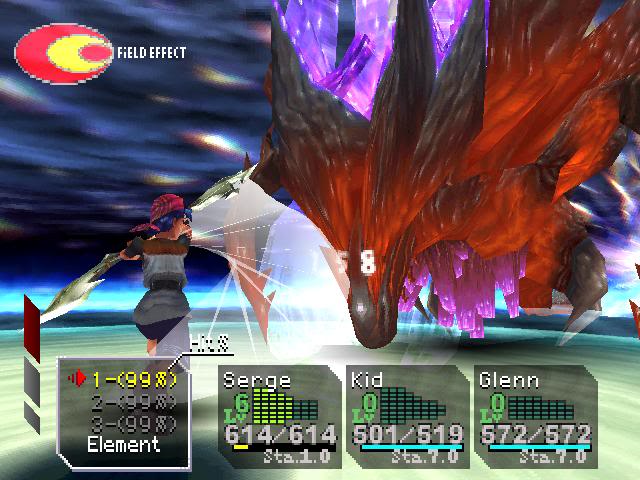 Firing off THE PATTERN is actually pretty easy to do. It all starts with building up everyone's element gauge to Level 8...just to simplify things.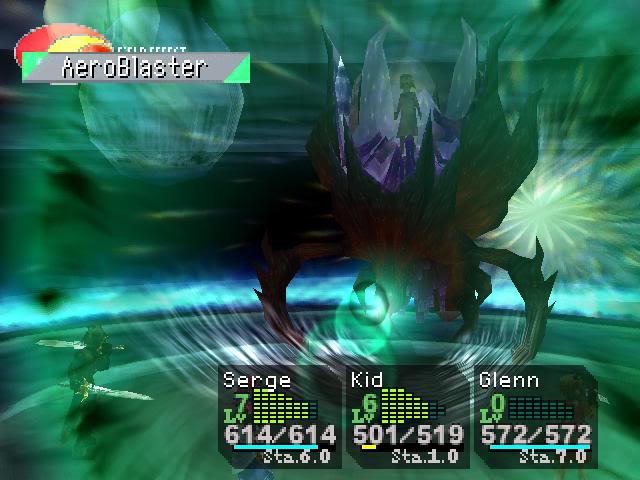 The big problem with doing THE PATTERN is that the Time Devourer is a big fat tone death jerk and will fire off elements to fuck it up. Both allies' and enemies' spells will contribute to the melody. So, if Lavos uses say Black after Red then....fuck you...start all over!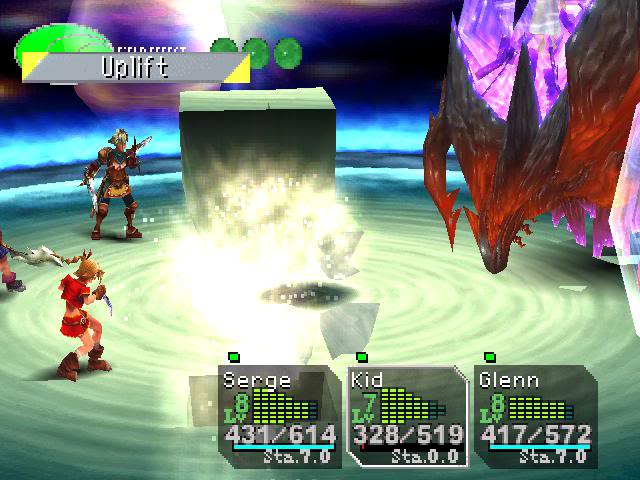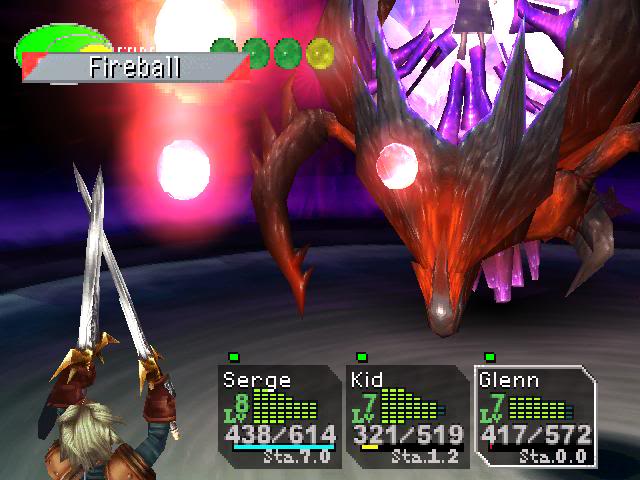 So, what we'll do is make Mr. TD's AI work against him. When it's the Time Devourer's turn to use an element, it tends to use one that is one behind in THE PATTERN to fuck you up. So, what you do to counter this is to begin the sequence with Yellow and Red then stop, rebuild your element gauge and stamina, and defend until Lavos attacks.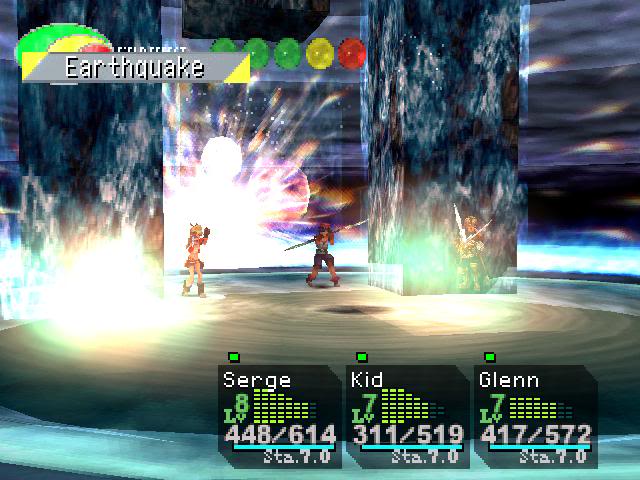 Lavos will now use a Yellow element. So, you've got your first note lined up thanks to the bad guy. Fancy that.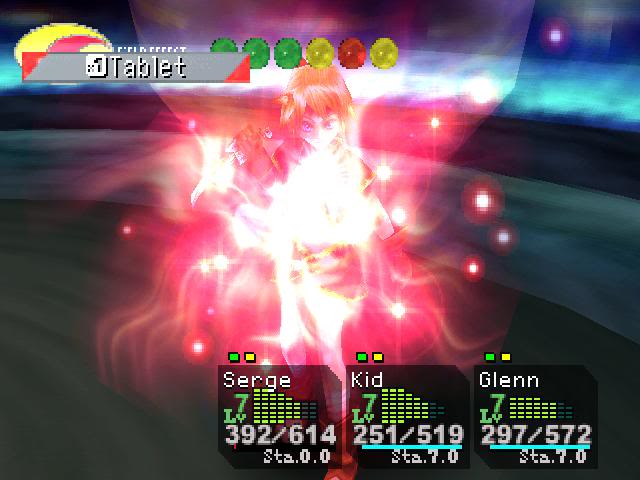 Now, you just need to exploit the Stamina meters. First of all, have Serge use a Red element for the next note...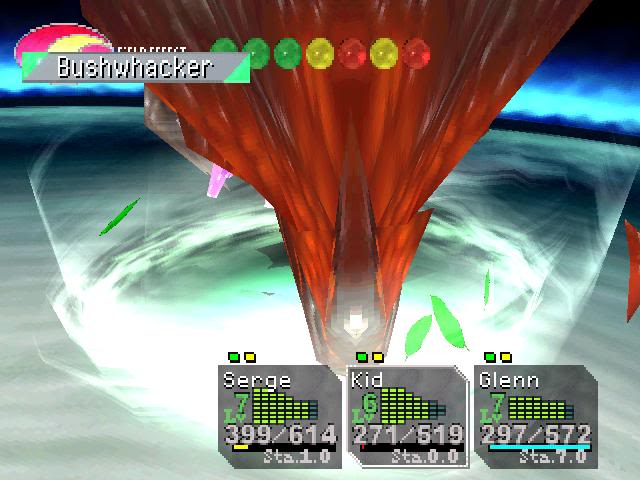 Then one of the other two characters needs to use Green...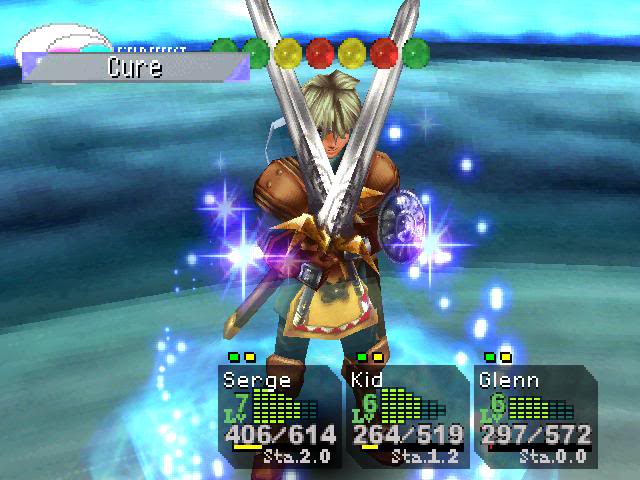 Have the third character utilize the Blue element. At this point, the first two characters will have enough stamina to use one more element on their grid before being exhausted. Though, remember that we need Serge to have enough strength to use the Chrono Cross.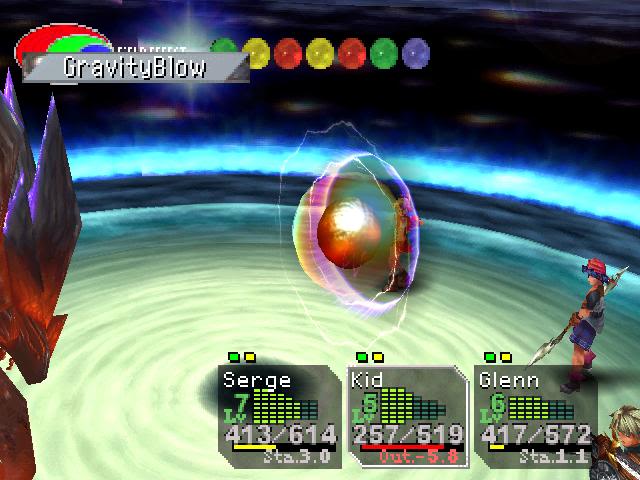 So, what you do is have Kid, in our case, use a Black Element. She's out the fight now, but fuck her.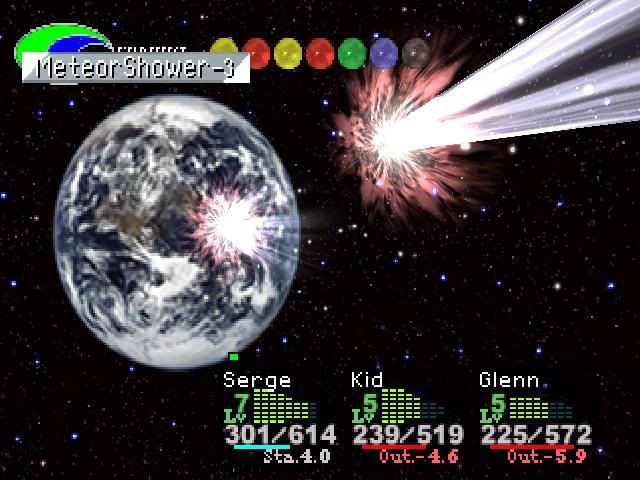 Glenn will now have enough strength to use a White element to finish off the sequence and complete THE PATTERN.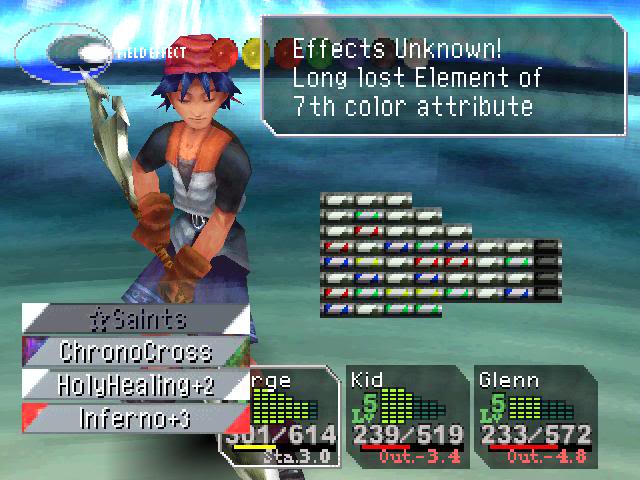 This just leaves Serge to use the Chrono Cross and finish this silly game once and for all. The Time Devourer will just stop attacking once the sequence is complete, so Serge can build up his element gauge if he's a bit short.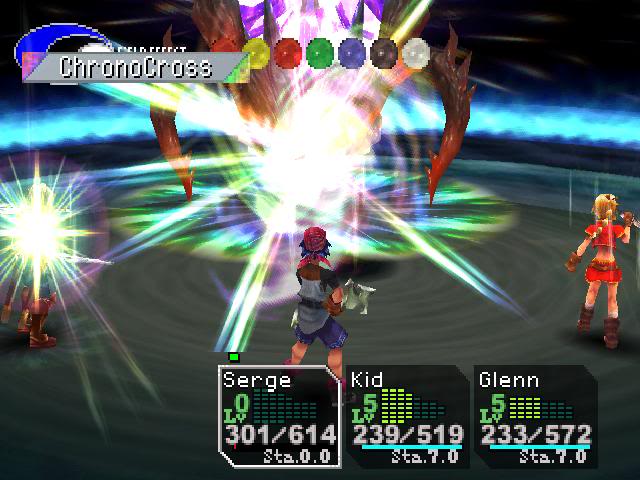 And...that is a wrap...
Music: Life ~ A Distant Promise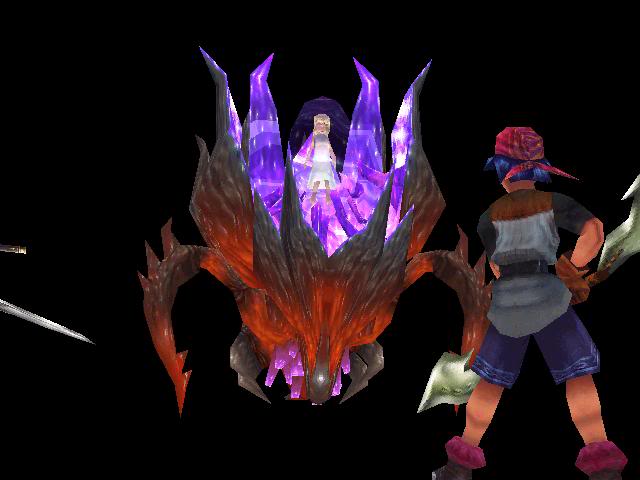 Yellow... Red... Green...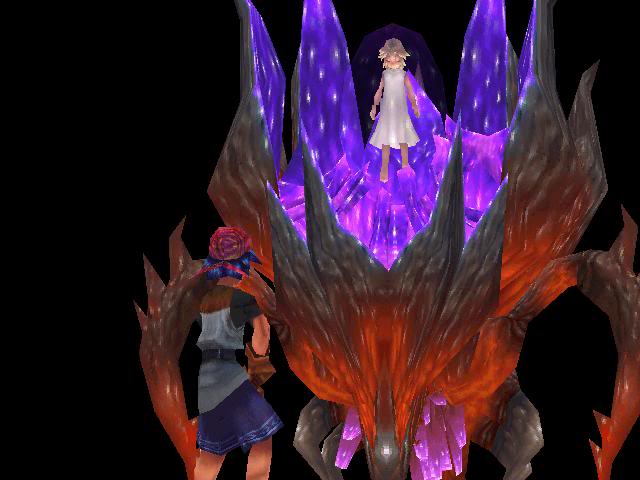 Blue.... Black... White...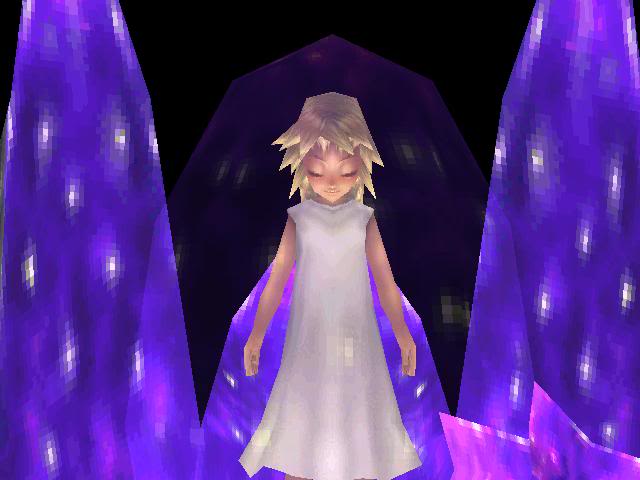 YELLOW-RED-GREEN-BLUE-BLACK-WHITE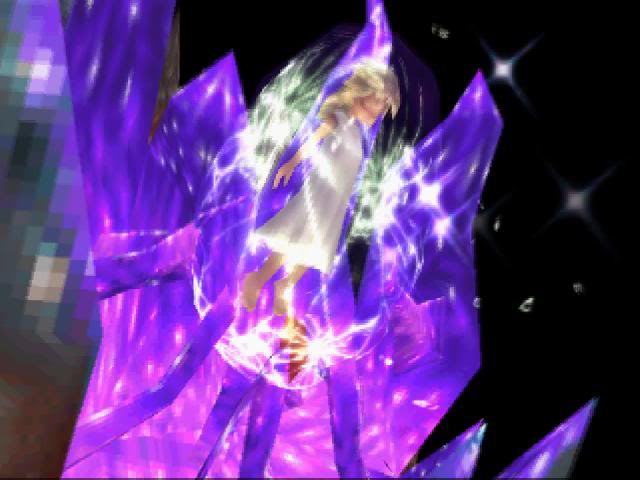 YELLOW-RED-GREEN-BLUE-BLACK-WHITE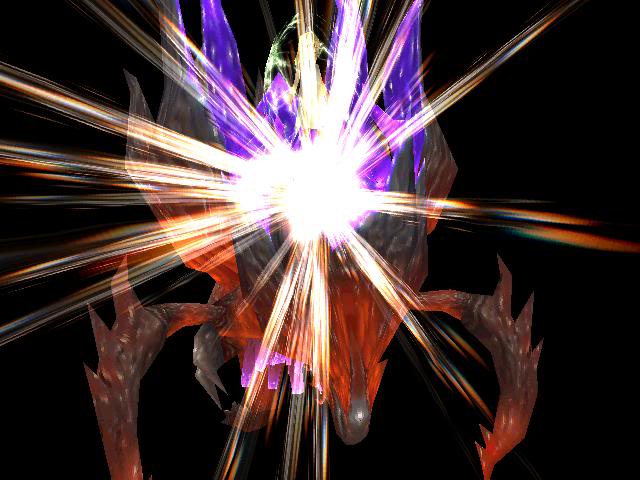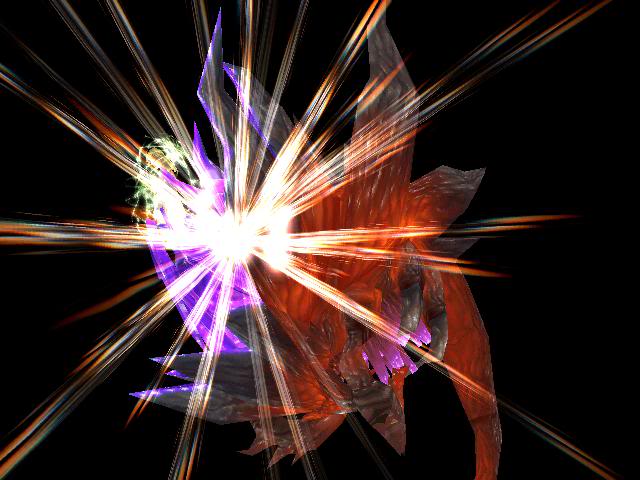 The warped remnants of the defeated Lavos twist and erupt with light....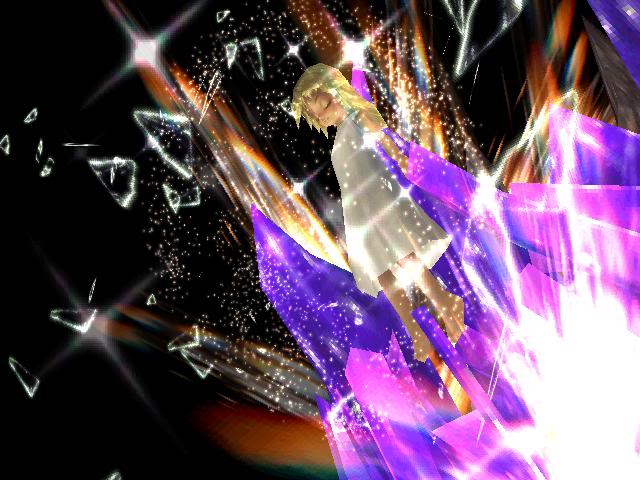 And after 12,000 years, Princess Schala finally catches a break and is freed from Lavos' binding.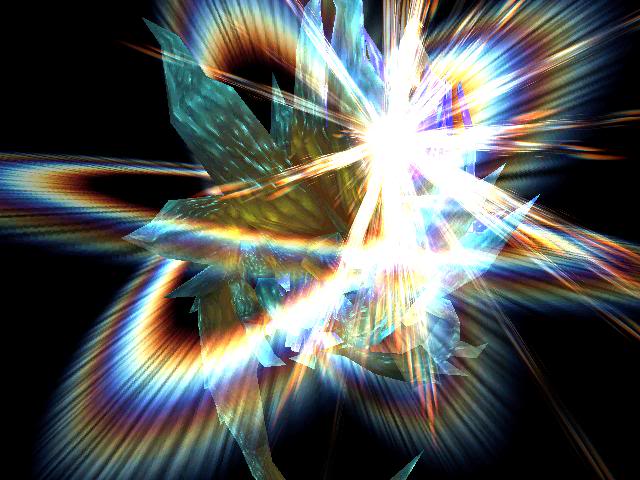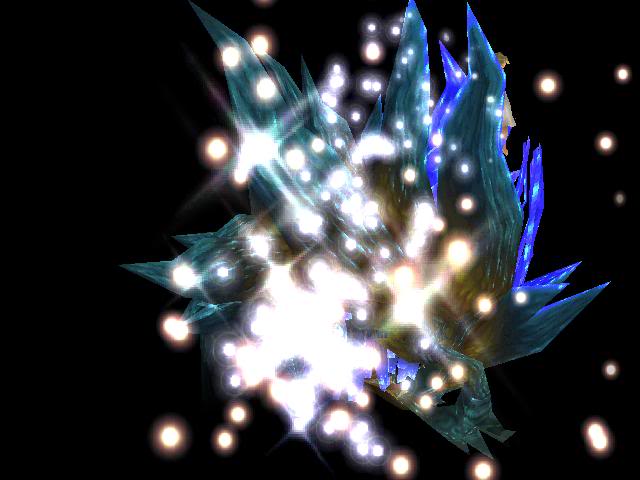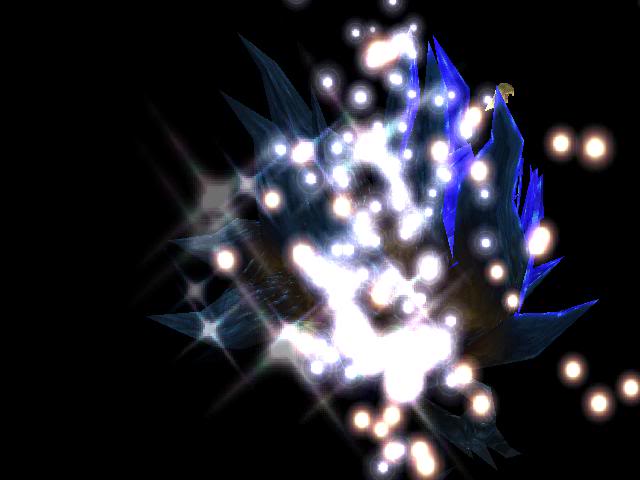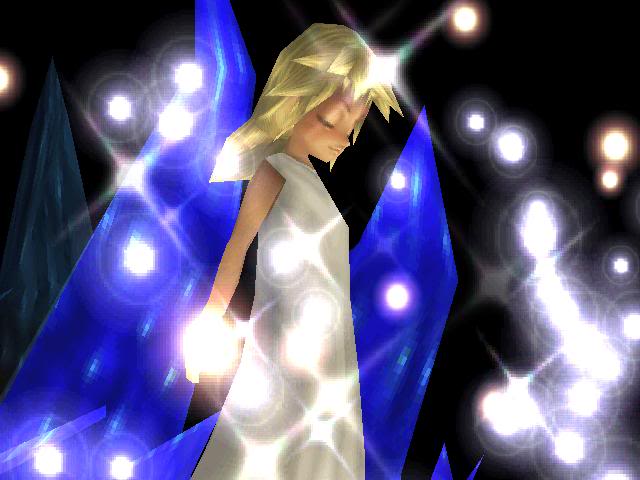 Lavos dissolves in a sea of light and lens flare and is destroyed forever!
Or at least until they retcon it in another game...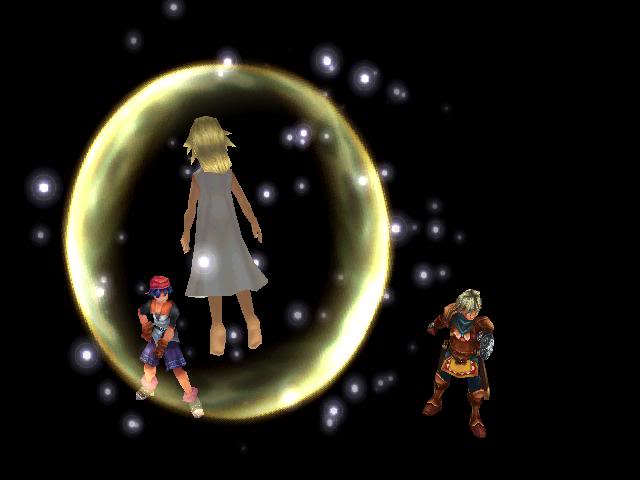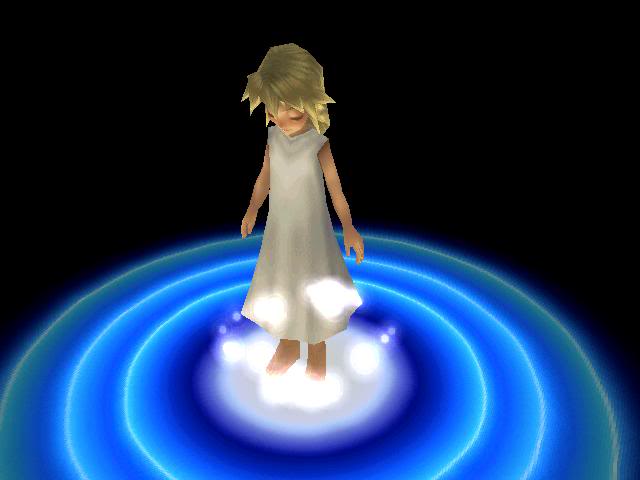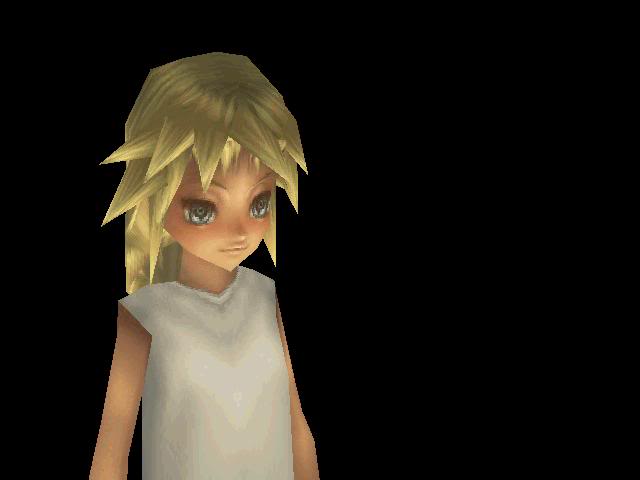 Schala floats down to greet Serge, whom she has had a super crush on since almost literally forever. Also, it's been 12,000 years since she held a conversation with anyone so she is going to
talk our ear off
right about now...
Princess Schala posted:

I have been waiting an eternity... just for this very moment...

Meaninglessly hurting one another... The disappearing life-forms... The words that become deleted... The thoughts that become buried... The pool of cells that slowly evaporate... The echoes of consciousness that slowly fade... Love to hate... Hate to love... Why are we
born? Why do we die? Evolution? The "survival of the fittest?" What is there to be achieved from harming one another... killing one another...

The "eggs" that we call planets... And the innumerable "spermatozoa" which gather around these that we call life-forms... When one of those countless seeds inseminates a planet, a new universe is born. But until that occurs, hundreds of millions of years will pass, and innumerable life-forms will be born, then die... That is the be-all and end-all. Everything exists for that one moment. All so that the universe
can evolve into the next dimension... Does that make us all just pawns? Are each of our short lives nothing but a cheap sacrifice just so the one chosen life-form can be born?

No. That is not the case! Each and every one of us has a chance of becoming that one chosen life-form
which inseminates a planet. Yes, it could be "you"... Genes and environment... Each of us
tries to do his best under the limited conditions we are each dealt.

Each life-form that attempts to eke out a decent life for itself forms a link in the golden chain that leads to the creation of a new universe. If one link is missing, there will be no future. There is no such thing as a useless life-form... No such thing as a pawn! Every single thing in the whole of nature is perhaps just dreaming a dream of "life"... All of them are also perhaps nothing more than a dream dreamt by the planet before it is born.

Oh, but yes... Eventually all dreams will return to Zurvan... to the sea of dreams...


"Oh my gawd!! I am *so* done with all of this psycho-babble. There! I did it! I beat the dragons! I beat the evil computer! I beat the cat g...my father! I beat the big eldritch monster that was munching on time! I saved the princess! I am friggin' DONE!!"

"Serge...! Don't go yet, Serge...!!! It's alright. Everything is alright now. Time, which has been divided, will be unified again now. The time for farewells has come... You will lose all memory of this whole adventure and return to your own time. But this time you will be able to live your own life!"

"Time has been unified...? What does that even *mean*?! Ya know what...? I don't even care anymore! Fine! Wipe my memory and drop me off by the El Nido Turnpike! I am beyond over this!"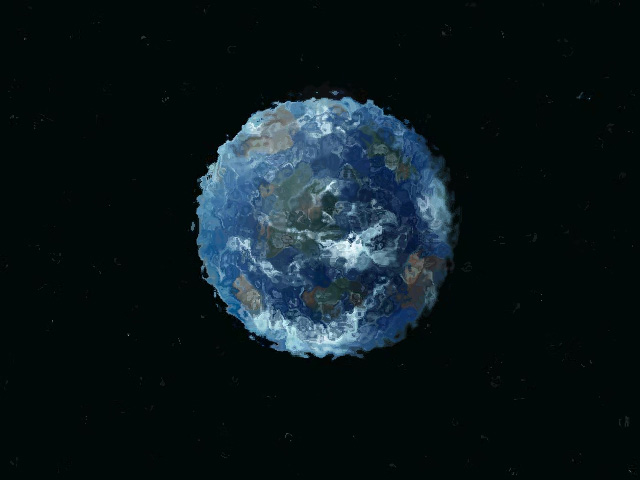 So, they actually went to the effort of giving every single character his or her own farewell speech now that they all...get dumped in some haphazardly mashed-up clusterfuck timeline. Of course, you only get two characters at a time with you (plus Kid. I believe her epilogue appears regardless.) Which means beating the game a good two dozen times to see everyone's farewell.
But, thanks to the magic of editing...let us say goodbye to our silly ass cast.
In order of final recruitment...

POSHUL THE WONDER DOG

"It'th over! Come on, Sergeipoo, ret'th go home! Momma Marge and the other Leena are waiting! Me am hungry... Me want thome Heckran thoup!"

"Oh, Poshul...you are the worst... Just...the worst... Have a nice trip, though!"


"What you me'nath, Sergeipoo?"


<punts into a dimensional anomaly>


"Sergeipoo?! Whhhhhyyyyyth?!"


"Heh... That was worth the price of admission..."

LEENA THE SWEET COUNTRY GIRL

"Well... I guess this is it. You're going back to your home world, right...? Thank you... You've given me a special place in my heart for the Serge who passed away ten years ago..."

"How special we talkin'...?"


"Get a room you two!"


"Argh... For the last time I am... Oh, forget it..."

"Good-bye... Serge from another world... And have fun with the other me! Good-bye..."

"That is a bit on the creepy side to say but...take care and junk. Totally dumping you in the other dimension as soon as I get back, though..."


<frown>

LUCKY DAN THE CURSED VOODOO DOLL

"Serge.... I am-om so happy I met-om you. I'll continue to do-om my best as a messenger of love and courage!"

"I'm gonna be honest with you...ya've kinda freaked me out since I met you... You are pretty much an affront to all that is holy and pure... So, go do me a favor and pay this prick dwarves a visit, will ya? Those guys were jerks."

"Take-om care, Serge! Until we meet-om again!"

ZIGGY THE ROCKIN' BARD SUPERSTAR

"Serge... I must say that was a rockin' gig. I hope to jam with you again, sometime."

"I'm not gonna lie, but that rock opera thing was one of the most embarrassing and cringe worthy musical abomination I have ever seen."

"That was the me in the other world."

"Oh... Huh. Yeah...yeah, I guess it was. Oh well...then hook me up with some slutty groupies some time."[/i]

"You're always welcome with us, the Magical Dreamers!"

"Rockin'."

GRECO THE PSYCHIC EX-WRESTLER

"Finally, I feel I am relieved of a burden... I can move on now. Adios, amigo... Thank you..."

"I have no idea what you're talking about. But...you are a psychic pro-wrestler priest. You are okay in my book, esse. Peace."

GLENN THE NOBLE KNIGHT

"Yes! I will continue to follow in my brother's footsteps as a great dragoon!"

"Isn't your brother dead in your world...?"


"I didn't mean it literally."


"Just sayin'. I'm pretty sure you're gonna lose that second sword of yours too..."


"Awww..."


"You looked kind of ridiculous wielding them both like you did..."


"I was still training to hone my skills."


"Just sayin'."

"Good luck to you, Serge! I look forward to the next time we meet."

MACHA THE GUTSY MOTHER OF TWO

"Well, it's time to pack my bags and head on home. Don'tCHA think it's a nice feelin' havin' someone special to go home to?"

"You are talking about your daughter, right...?"


"WhatCHA think? Two more years and that otha' brat is straight out the door."

"Be good, Serge!"

LUCCIA THE SCIENTIFIC GENIUS

"T'ank you. I vas able to gat'er valuable data."

"I understood like two words of what you just said..."

"And... uhhh... Serge... Grow up to be a fine young man!"

NEOFIO THE "FLOWER CHILD"

"Bye-bye, Serge... Take good care! Iph you come across a phlower somewhere, remember me!"

"..."


"Have we met...?"

SKELLY THE SKELETON CLOWN

"Hey, Serge... I really owe you one. Thanks a lot, man... Be sure ta give me a holler if you see me somewhere...sometime... Nyak-nyak-nyak...!"

"Only in my nightmares, friend... Only in my nightmares."

PIP THE GUINEA PIG EXPERIMENT

"I will continue to twavel de world and bwoaden my howizons. See you again, Serge!"

"Uh huh...just don't evolve into some cosmic entity of evil or I'm comin' after you. I saw that transformation before. That was eyebrow raising stuff..."

DOC THE VILLAGE PHYSICIAN

"I believe I may have changed for the better, thanks to you, dude. Our hearts will always be with you, even in the other world... Catch you later, Serge..."

"Take it easy, bra. Thanks for that err...stress relief herbal remedy you prescribed. Hope you don't have too many malpractice suits waitin' for ya..."

SPRIGG THE LOVABLE OLD LADY

"Wot an adventure! 'Twas just wot I expected. I think it's about time I retired in peace. So long, Serge!"

"Geez...how many of these people have I forgotten all about...?"

RADIUS THE ARNI VILLAGE CHIEF

"Our business is done. Shall we head back home? Kiki, Lolo, Una, Gonji, and all the others are waiting."

"I have absolutely no idea who any of those people are..."


"The people from Arni Village...?"


"Those jerks had names...?"


"Such poor manners even after all this. Shameful. I'll need to give you a special lesson when we get back."


"You...you're just going to punch me in the dick, aren't you...?"


"Hoh-hoh-hoh!"

ZAPPA THE OBSTINATE BLACKSMITH

"Take care, laddie. Ah plan to open up another smithy. Donnae feel shy 'bout stoppin' by."

"Do I get a discount...? 21,500 for top tier equipment was kinda pricey, dude..."


"No."


"Weak."

VAN THE PENNYWISE ARTIST

"Good-bye, Serge. We'll probably never see each other again. I won't be sad... Well, maybe just a little bit... Sniff..."

"Who *are* you...?"

FUNGUY THE MUSHROOM MAN

"Well, I guess it's time for me to head back to the forest. You know, I really don't mind the way I look anymore. So don't worry about it. Well, good-bye!"

"Umm...sorry I err...ruined your life and stuff... Uhh... I'll look after your daughter if it'll make you feel better."


<draws axe> "GO NEAR MY LITTLE GIRL AND I WILL END YOU!"


"H-hey...just tryin' to be nice... Uhh...bye..."

NORRIS THE 'BLACK WIND' LEADER

"You have broadened my horizons, Serge! I sincerely hope to see you again!"

"Other than your kind of gay mini-jacket, no offense...I know it is your uniform...you were entirely inoffensive, didn't have a stupid accent, and fairly competent all around. So, I wish you well."


"You as well."


"Just stay away from Zoah or he's gonna tie you down and paint you in blackface..."


"......"

STARKY THE STRAY 'GRAY'

"Youu are gooing hoome, Serge?"

"That's what the crazy monologuing woman that was in the space parasite says..."

"Starky am gooing hoome, too. My comrades are heere to pick mee up. Starky learned a lot from huumans. Youu are welcome, Serge."

"That's cool. You were alright, little guy. Just don't go abducting any cattle or the planet might throw another hissy fit."


"Starky wiill try. Hello."


"Bye, Starky."

DRAGGY THE CUTE DRAGON BABY

"Thanks, Serge! We'll always be frrriends, rrright? Always!"

"Sorry, kid. Starky filled my little mascot dude bro quota."


"B-b-but...we not frrriends?"


<sniffle>


"Alright, alright! We're friends. See ya never."


"See ya neverrr too!"

JANICE THE BUNNY-GIRL TRAINER

"Whoo-hoo! Me and my cutesy, cutesy monsters are goin' for the gold! Good luck to you, Serge."

"I find your massive hands grotesque and frightening. Good day, madam."

IRENES THE LATE ZELBESS'S SISTER

"Thank yoü. My sister's dreäm hast become a reälity and he hast awaken from his nightmäre... Should yoü ever heär dat song agäin somewhere, pleäse t'ink of us..."

"May that dark day never find me..."

"Güt-bye..."

SNEFF THE AGED ILLUSIONIST

"There are encounters, and then there are ffarewells... Ffarewell, Serge! But iff I happen to spot you in an audience, I will ask you to volunteer again!"

"Just don't turn me into a cat again... I've had enough of that for a lifetime. And take care of those Solt and Peppor chucklefucks. They were okay guys in small doses."


"Who...?"


"Fat dude and skinny guy...terrible comedians."


"Ah right... Ffarewell..."

ZOAH THE ACACIA DEVA

"BE WELL. I HOPE I CAN FIGHT ALONGSIDE YOU AGAIN!"

"Huh...that's it...?"


"WE MUST NOW FIST BUMP!"


"Do what...?"


"FIST BUMP."


"This is dumb..."


"FIST BUMP!"


"Tch...fine..."



<FIST BUMP>


"WE WILL BE BROS NO MATTER WHAT WORLD, SERGE."

ORCHA THE FIERY COOK

"So long, Serge. I wantCHA to know you're always welcome! I'll fix ya somethin' real tasty!"

"Uhh...no offense but your cuisine is a bit...spicy...for my tastes... Also, I don't eat people meat... Bye."

GROBYC THE CYBORG ASSASSIN

"Something-new-Grobyc-can-do... That-will-be-interesting."

"Not to me. Next!

RIDDEL THE LADY OF VIPER MANOR

"......Thank you. You have given me another wonderful memory of my dear Dario. I shall never, ever forget my last moments with him. Thank you again, and take care, Serge..."

"Dumping him already? Harsh."


"Unfortunately, I must return to my wor-"


"Stone cold, lady... Stone cold..."

VIPER THE LORD OF EL NIDO

"Come see me should you ever need anything! You will make a fine dragoon, young man. God be with you!"

"Hey! Let's just keep God out of this! I think that's the only thing in the universe I've yet to piss off in the last couple of months. Oh and...sorry about my cat dad backstabbing you and stuff... Not cool."


"What doesn't kill us makes us stronger."

FARGO THE PIRATE CAPTAIN

"Aye, Matey! It sure was a swash-bucklin' voyage! If ya ever wanna become a pirate, be sure to come see me... Aboard the S.S. Invincible!"

"If you expand your operation outside trolling the piss poor demi-humans in Marbule, maybe I'll consider."


"Aye. Let's not get hasty here, matey."


"By the way, you gonna duel that General Viper guy now...?"


"Aye! We have a score to settle."


"Word of advice...guy leaves himself *wide* open to back stabbing."


"Ya...? Good to know, laddie... Good to know. Har-har ha!"

MARCY THE 'DIVA' OF THE FOUR ACACIA DEVAS

"Bye-bye, Serge! Next time we meet, I'll be a lot bigger!"

<frown> "Why did you have to say that...? I can hear the disgusting, fucked up fanart being sketched already."
KARSH ANOTHER OF THE ACACIA DEVAS

"We sure went through a lot together, didn't we...?"

"Yeah...never would have expected kicking your ass on that cape would lead to all this mess..."


"Hey! The sun was in my eyes!!"


"Uh-huh..."

"It was fun. I may never see you again, but... take care, junior... I mean, Serge."

"Yeah, yeah... See ya around, salonhair."

MIKI THE DANCER EXTRAORDINAIRE

"Take good care of yourself, Serge. Now, who wants to see me dance!?"

"Uhhh...yeah. Sounds good. By all means, thrust and strut about all you want while I finish up with these bozos."


Awesome.

LEAH THE CAVE GIRL

Land calling-um Leah... Time Leah go-um home. Leah already have-um name for Leah's child. Big, strong name.

"That...could possibly be the creepiest statement from a six year old girl of all time..."

"Aylaaaaaa!!! New song of land! Bye, Serge. Oooga-Booga!"
Yes, Leah is Ayla's time traveling mom. Think you were going to get out of this ending without just
one more
retarded little plot twist? Ha!

STEENA THE SHRINE MAIDEN

"Thank you for everything, Serge. Please take good care."

"I like you. You talked the least. See ya."

ORLHA THE GLADIATRIX BARKEEP

"I guess this is good-bye then, Serge.... I'm glad I met you. Even though our worlds are different, I will never forget you... Thank you, Serge..."

"Yeah, take it easy. Sorry about the whole taking you to meet your terminally ill sister thing...thought that woulda gone better..."


"It is okay. My sister and I are together forever and ever now. We will never be apart again! All because of you, Serge! Tia thanks you too! Right, Tia?"


"I...see... Gonna back away now..."

STEVE THE TOTAL VEGETABLE

"Thanks, Serge. I will always be-eth everywhere. See-eth thee in dreamland!"

"Ugh...you are...just the worst. The very worst. God damn..."

KID THE DAUGHTER-CLONE OF PRINCESS SCHALA NOW MERGED WITH THE ORIGINAL OR SOME SHIT...I DON'T EVEN KNOW ANYMORE

"We alone do not have the power to heal the world's woes, or to solve all its mysterious. And yet, even then..."

"It was bloody good knowing ya, mate! Thanks for being born 'you,' Serge! I guess now's the time to say 'see ya later, mate!' But... I'll find ya... Sometime, somewhere... I'm bloody sure of it! No matter the time period, no matter the world ya live in, I'll find ya! I'm sure... I am sure I will find you..."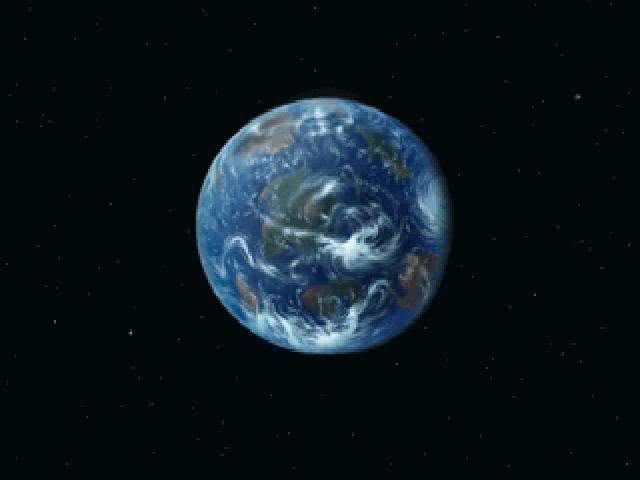 And as we fade out, we get a view of the wholly inaccurate depiction of the planet where the entire world has been overtaken by El Nido. Sure, why not?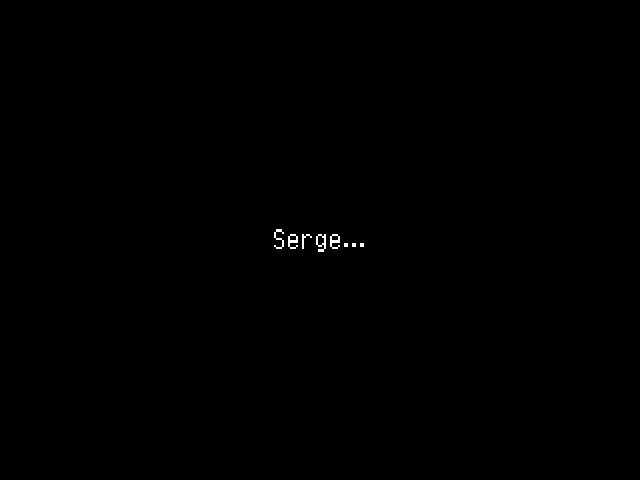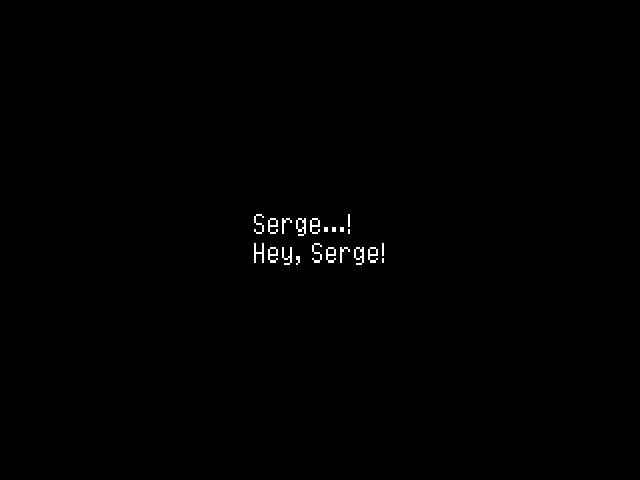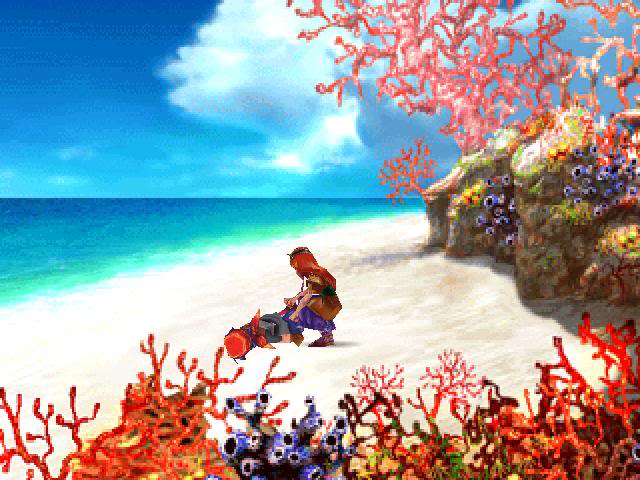 "Serge! Wake up!"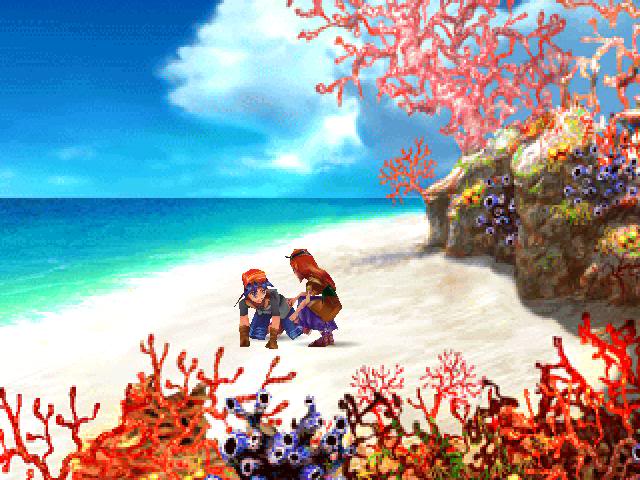 "Ugh...you are...just the worst. The very worst. God damn... Wait...what?!"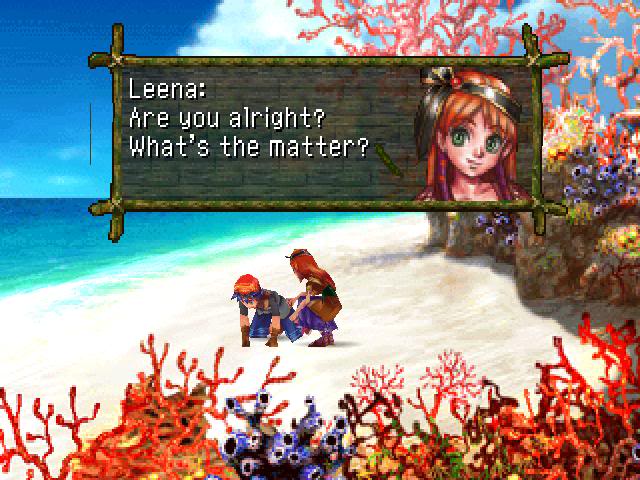 "Don't scare me like that! You just passed out all of a sudden!"

"Wait, again? You'd think after that FATE crap and that Terra Tower dump this mess would be over already. Sheesh!"

"Hm? What...? Terra Tower...? FATE? What are you talking about? We just got here. You got some Komodo dragon scales for me... Don't you remember?"

"No... Well, yes but...that was like *months* ago! I... Ahh... Wasn't it...? Man, how much did I smoke this morning...?"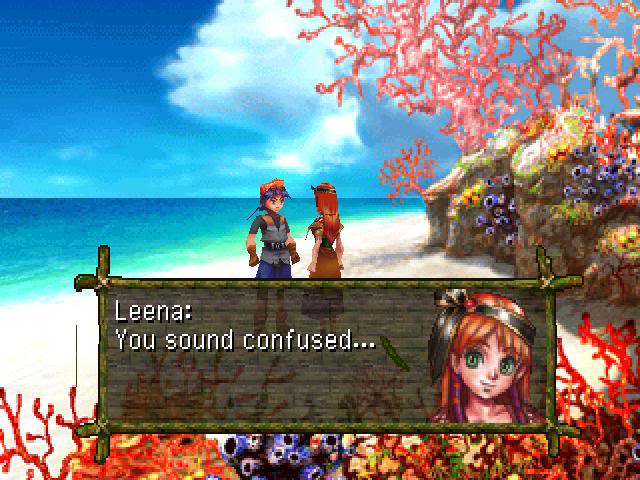 "Come on, Serge... Get with the program. Our summer's just started..."

"..."


"..."


"Hey, Leena...?"


"Yes, Serge...?"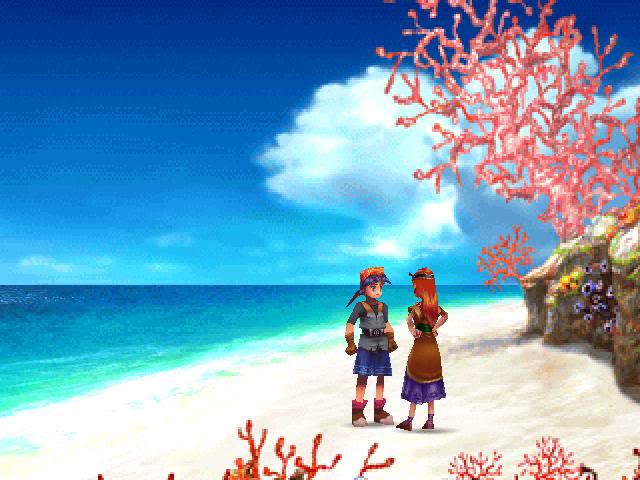 "I think we should see other people..."
Music: Reminiscing ~ Uneraseable Memory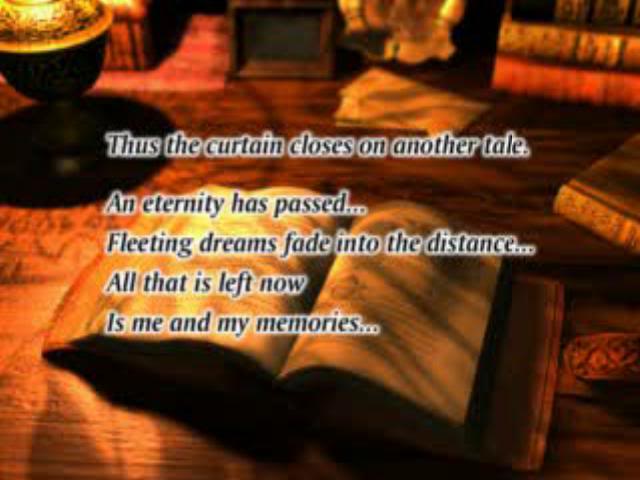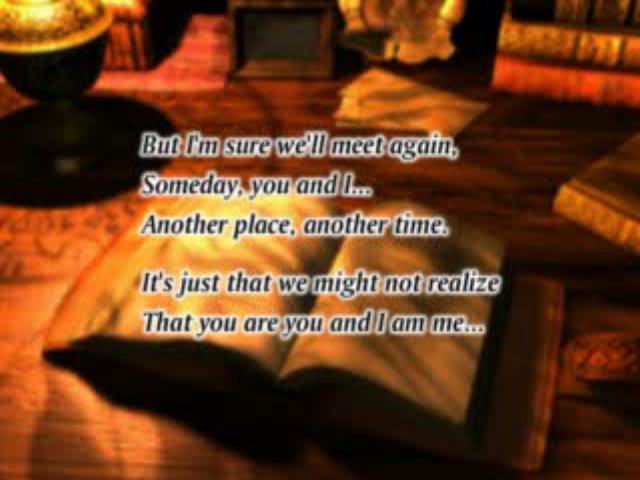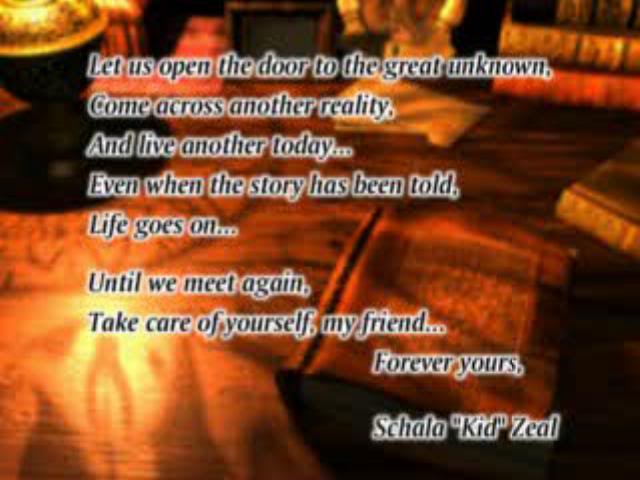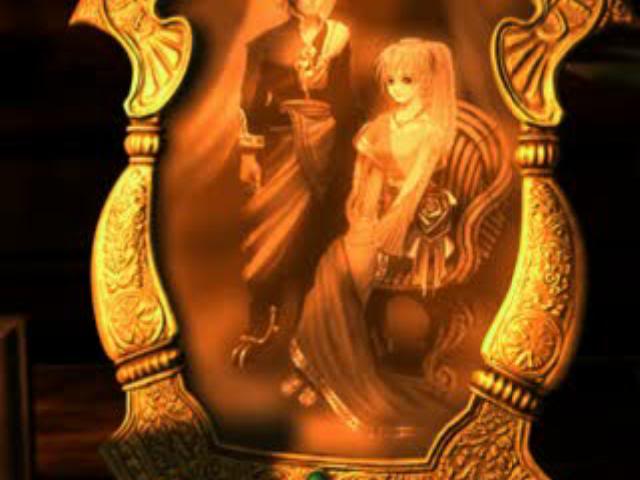 Here, have some vague picture of Schala and some other jerk just out of frame enough for people to delightfully sperg out about it forever and ever.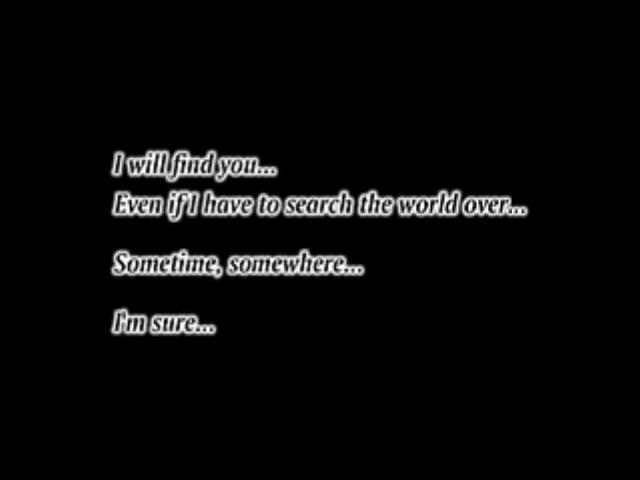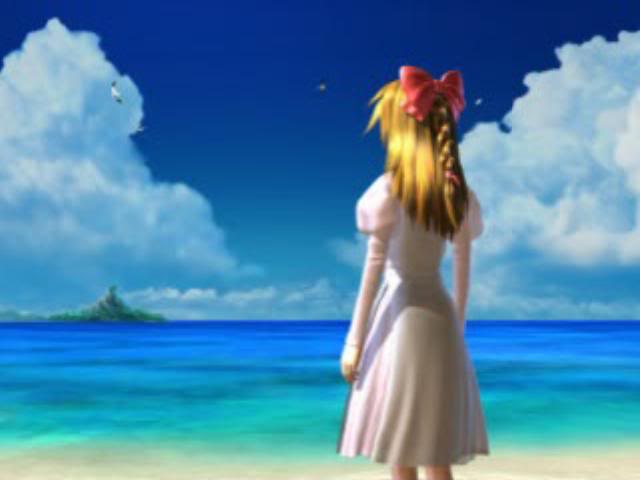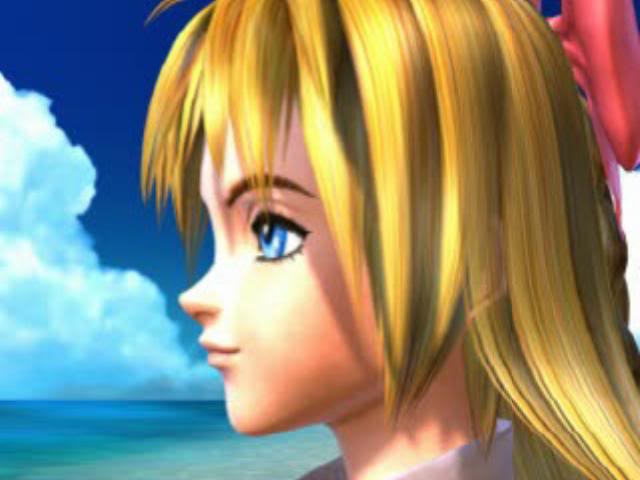 And so Kid finally stopped dressing like a back alley prostitute...
Music: Fragment of a Dream Welp, that was Chrono Cross. It was...pretty fucking retarded at the end then, but I still like it. I hope you jerks all enjoyed the bumpy ride. We've still got a slew of alternate endings and wacky New Game + hijinks, so don't go anywhere too quickly. There is more to come!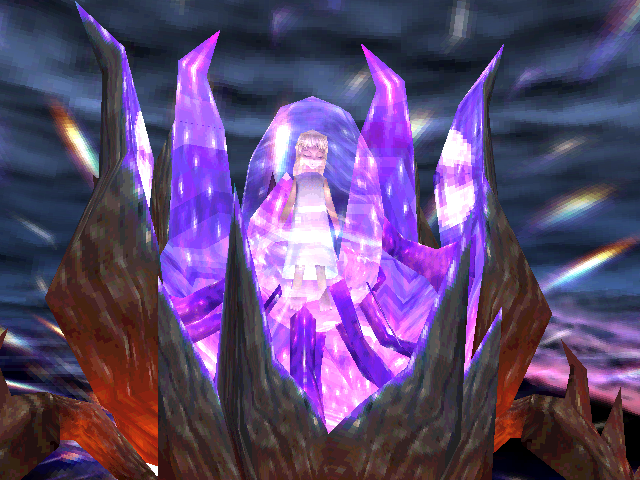 Using THE PATTERN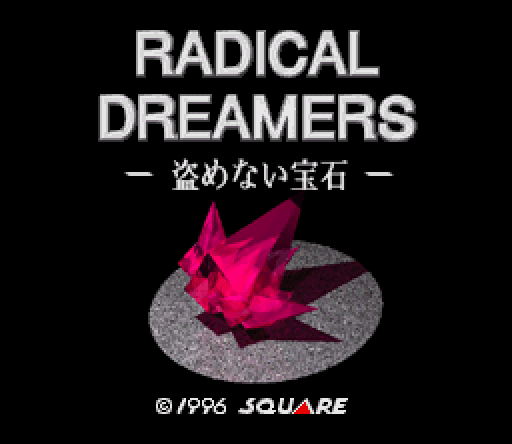 End Credits and Epilogue
(You might wanna watch this.)
Life ~ A Distant Promise
Reminiscing ~ Uneraseable Memory
Radical Dreamers ~ Unstolen Jewel (The End Credits Theme)
Fragment of a Dream