Part 40
Chapter 6: 12,000 B.C.
Part 6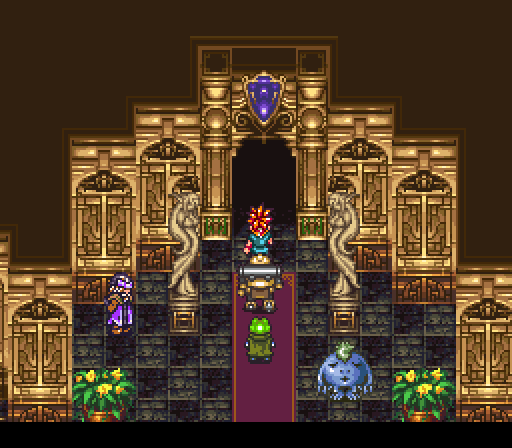 If you've missed something here, now's the time to do it.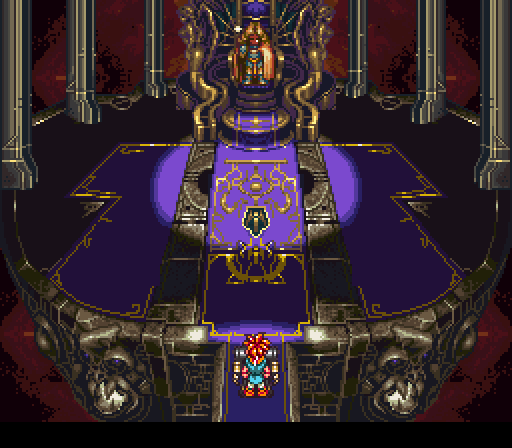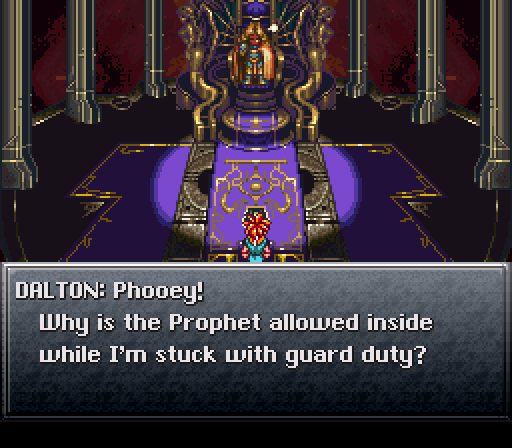 Because you say things like phooey.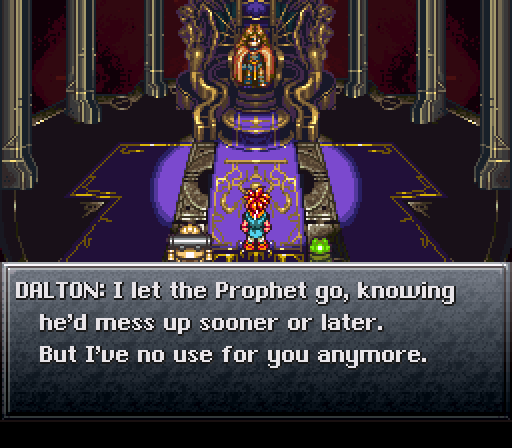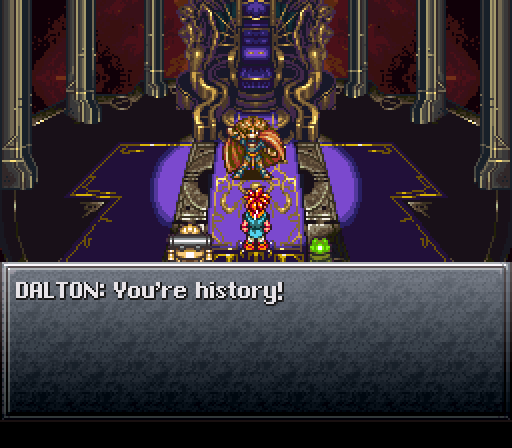 Dalton Fight
Daily Motion Link
/
Backup
After that, we touch the pretty little teleporter...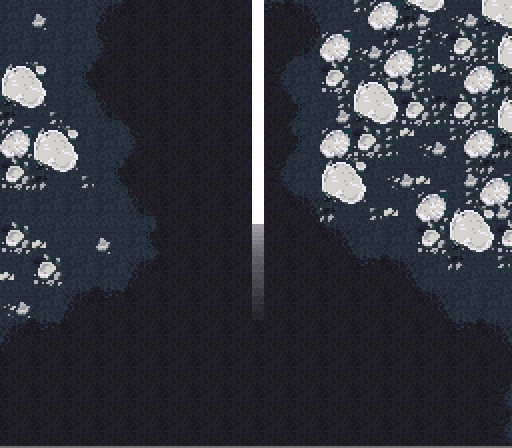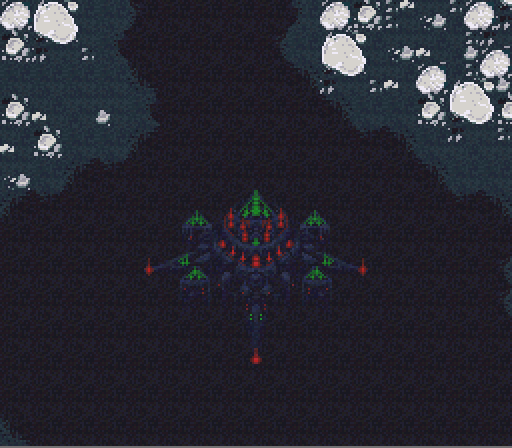 Ominous!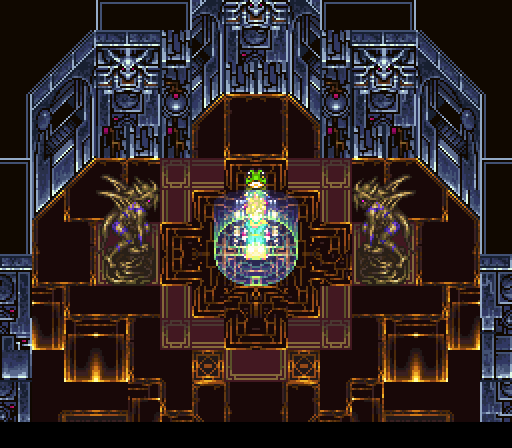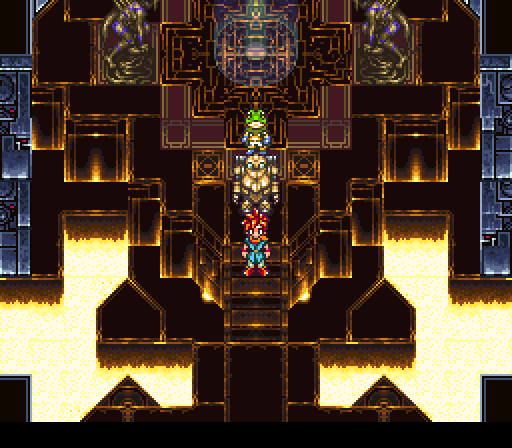 Welcome to the motherfucking
Ocean Palace
, which has one of the most badass themes in the entire game. It's so badass, it isn't even interrupted when you get into battle.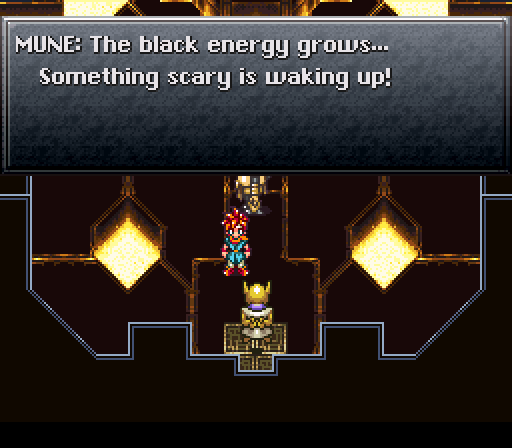 Like the rest of 12,000 B.C., this is big on storyline. When we encounter Mune, Masa, and the third one, we're treated to a glimpse of the Mammon Machine.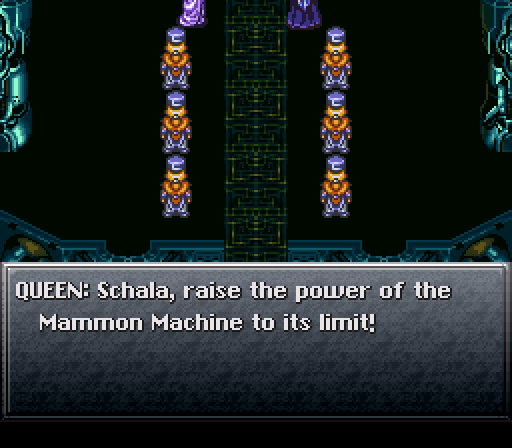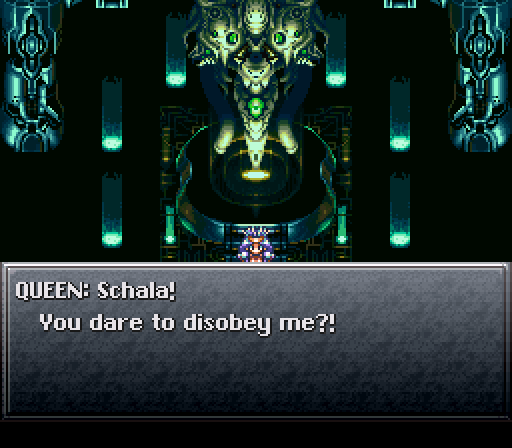 Like now.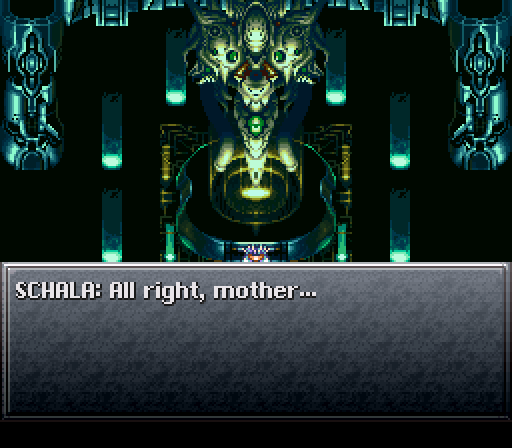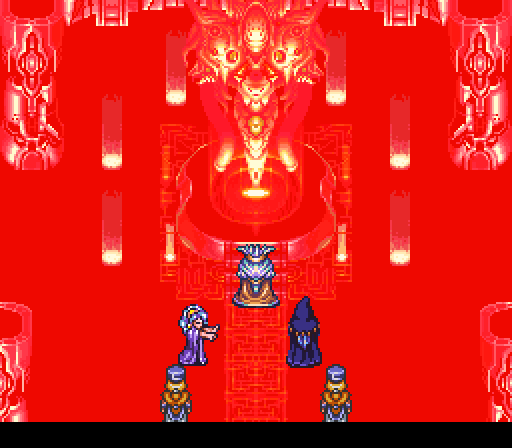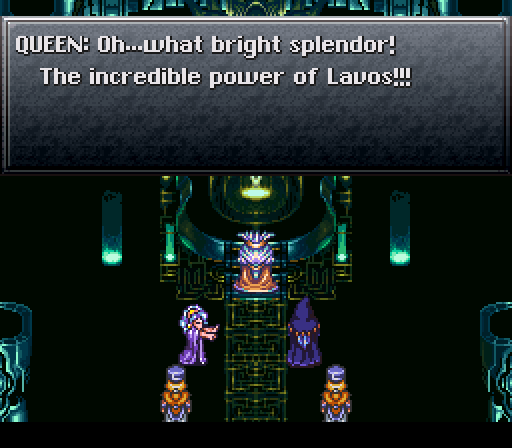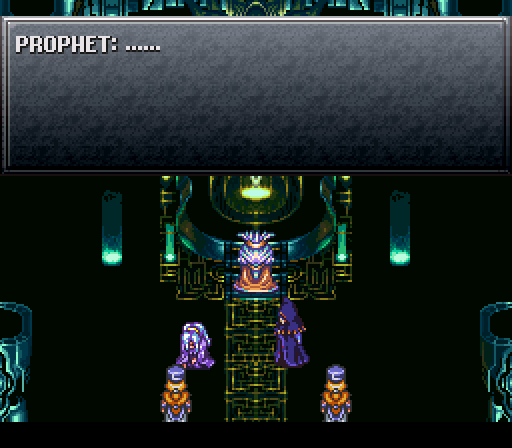 Spooky!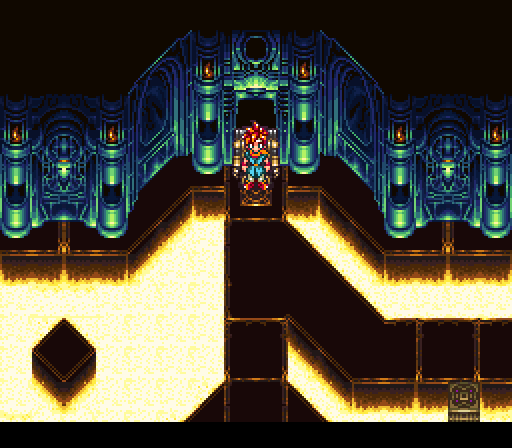 At first glance, it looks like a mighty confusing dungeon. It really isn't, it's a big box with rooms in each corner.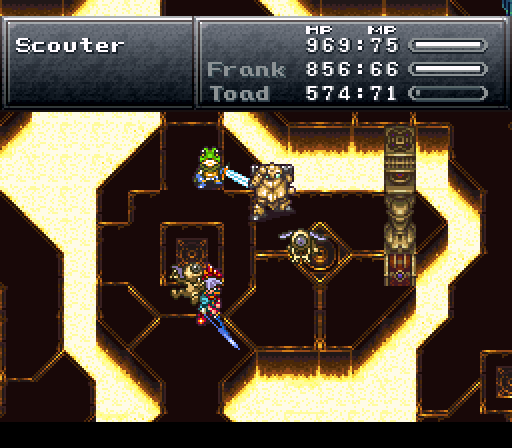 By sticking to the corners, you can avoid a lot of fights, but as you can see, I don't give two shits about avoiding anything.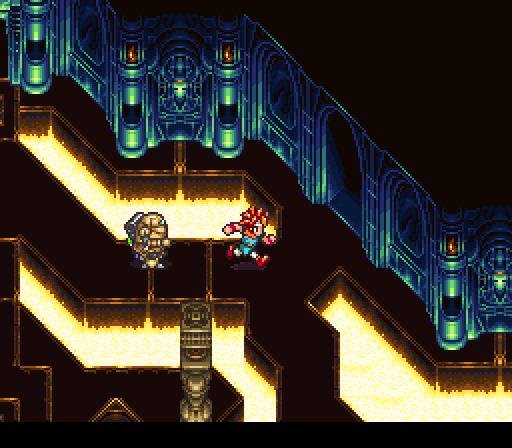 The little offshoot rooms don't have much in them aside from some enemies and usually a treasure chest.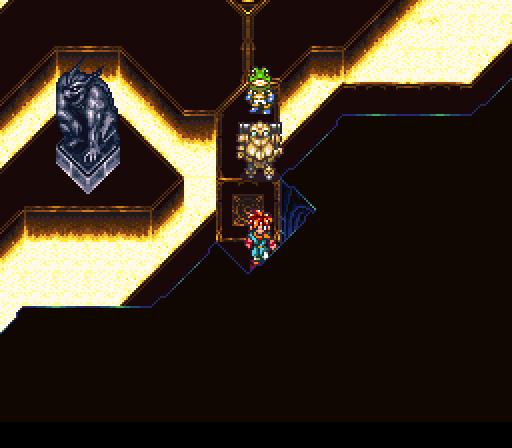 The side rooms are actually connected top to bottom on each side, which is one way to get around walking through the center of the large room, if you're a big pussy.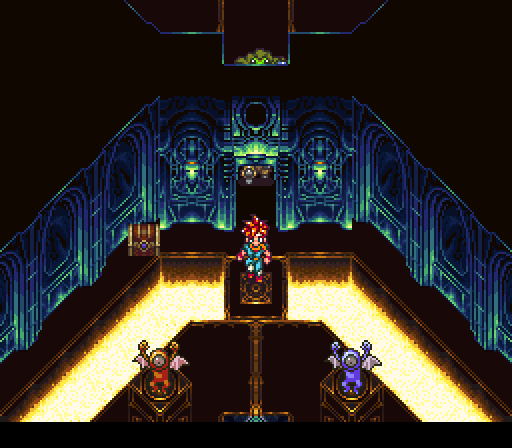 From the bottom of each side, however, is a path that connects them all!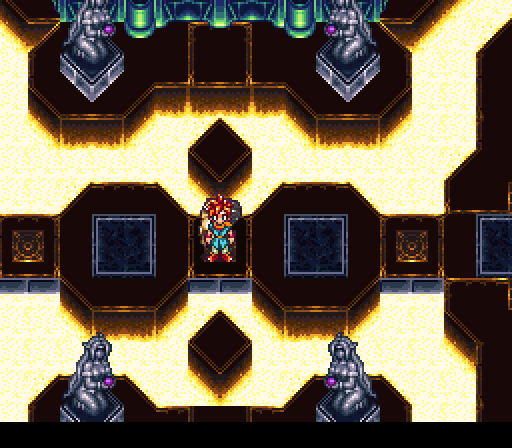 This button in the center lets us continue through the door in the center room.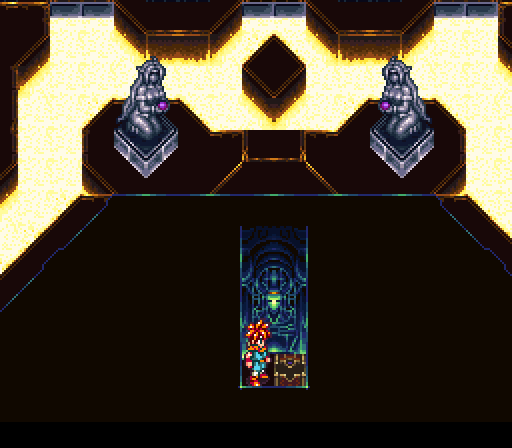 There's also a hidden chest in the button room by curving around the left side narrow pathway.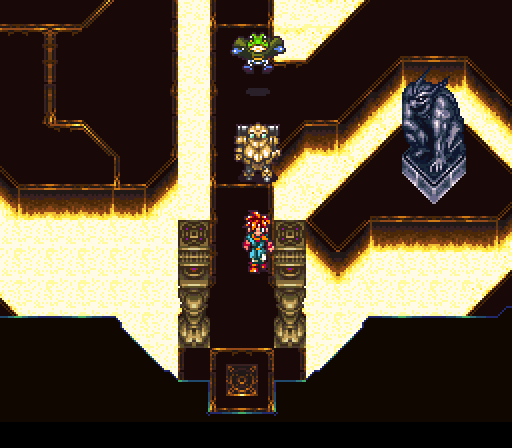 Now, we can continue.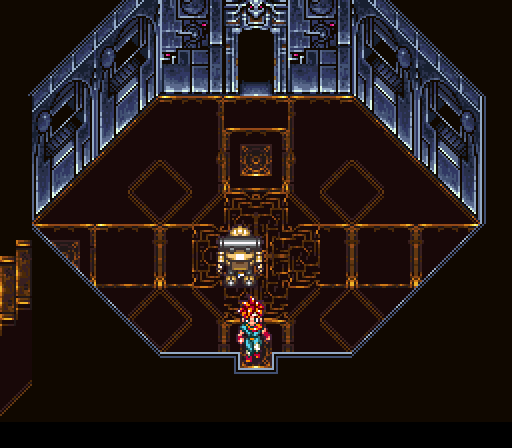 Now, we descend a long flight of stairs with many landings. Each landing features...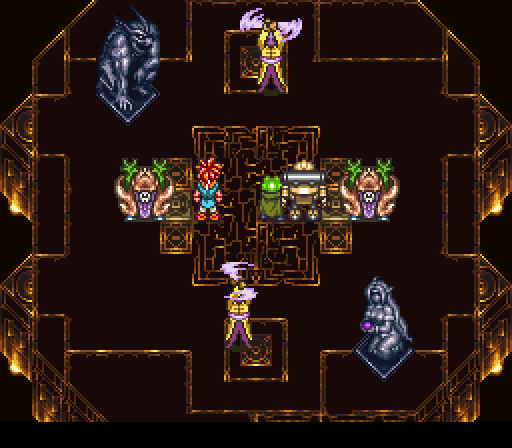 Prayers to Jesus
Enemies!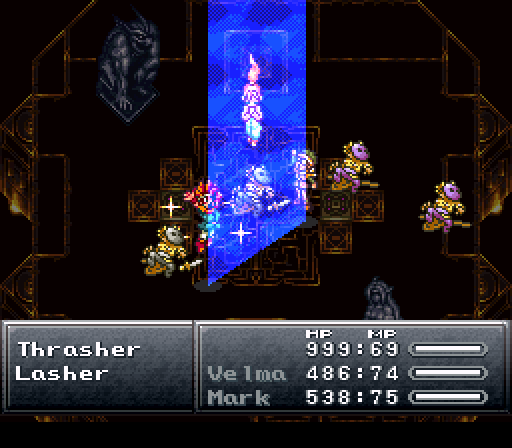 Delta Force, bitch.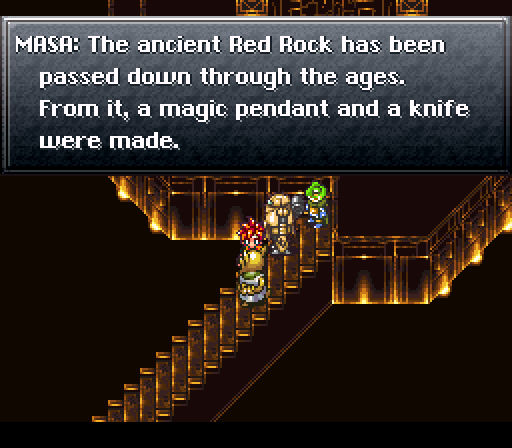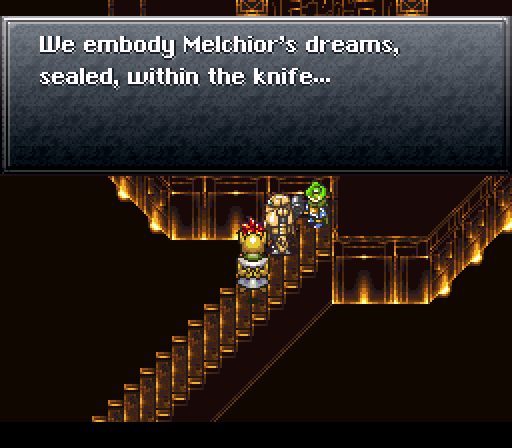 Another flash-forward.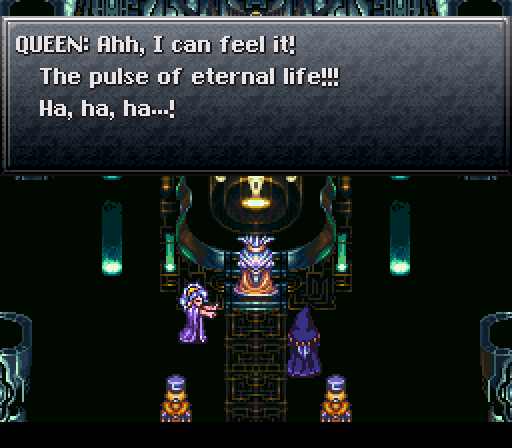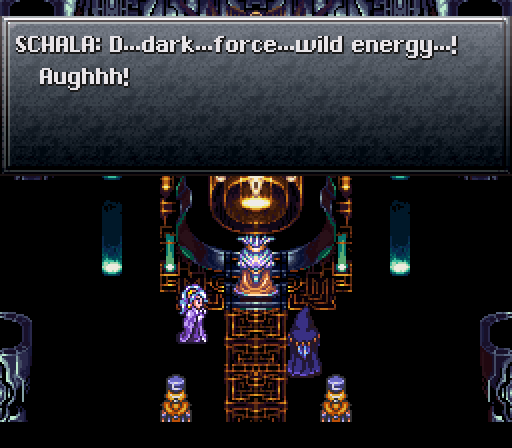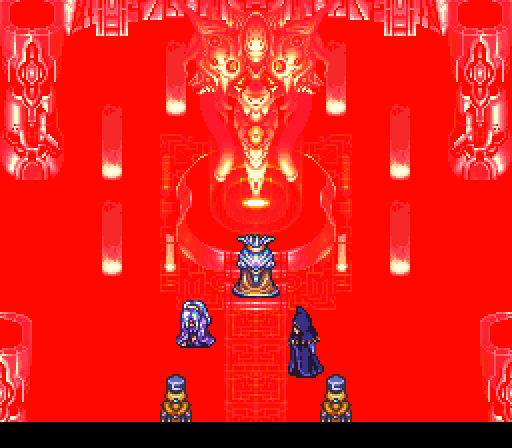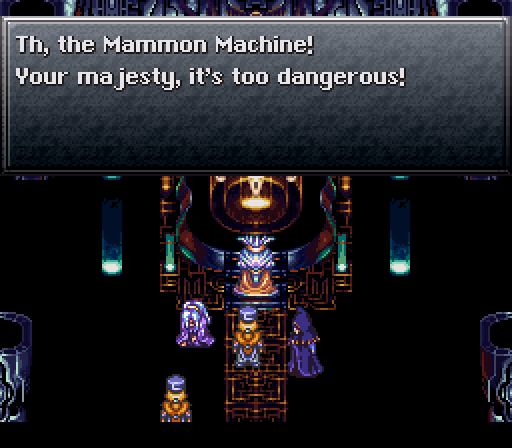 This man was thusly fired.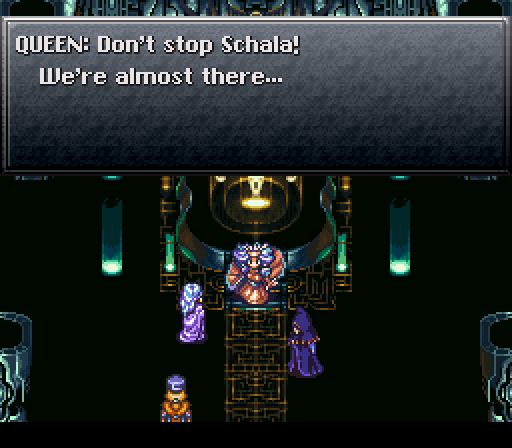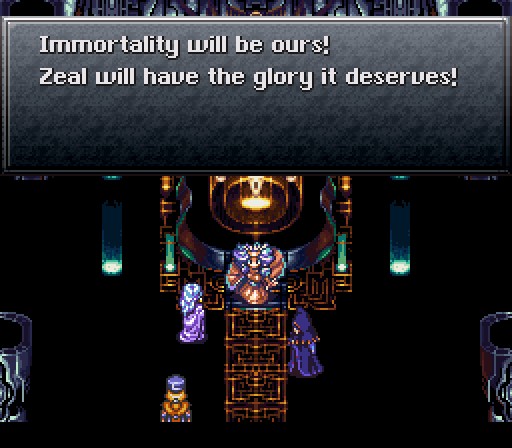 Spoilers: you fail.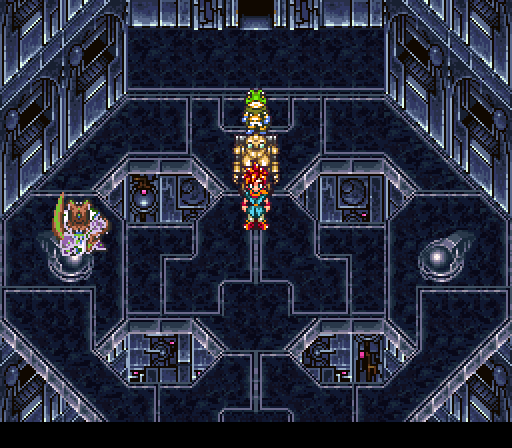 Now, we have an elevator going downward.
I got something to show you guys.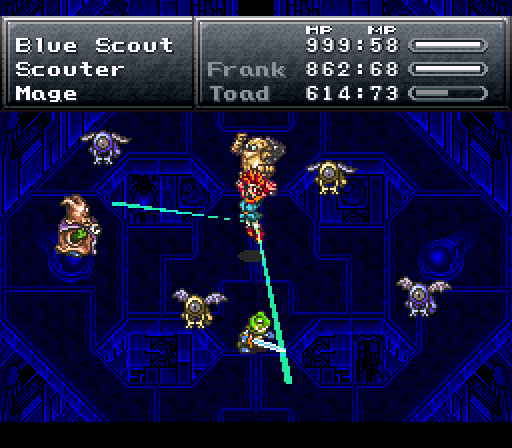 YIPPEE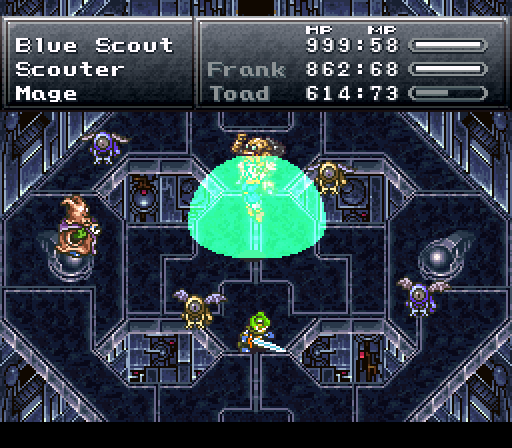 KIY-YAY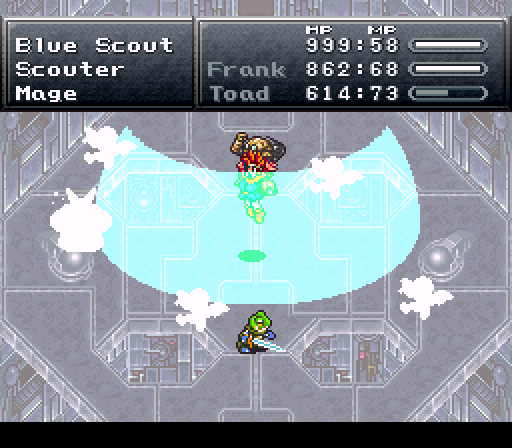 MOTHERFUCKERS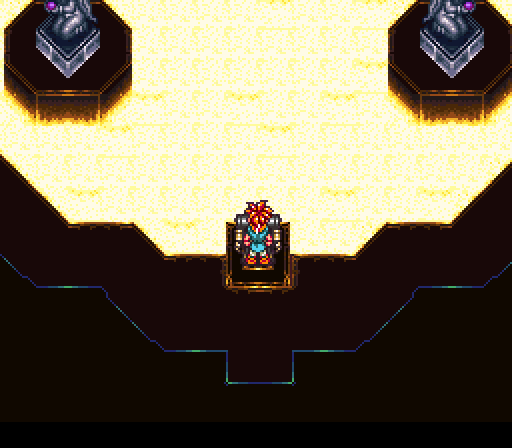 We've reached the final bridge point. All it involves is going to two rooms on each side, fighting through, and flipping switches to extend the bridge.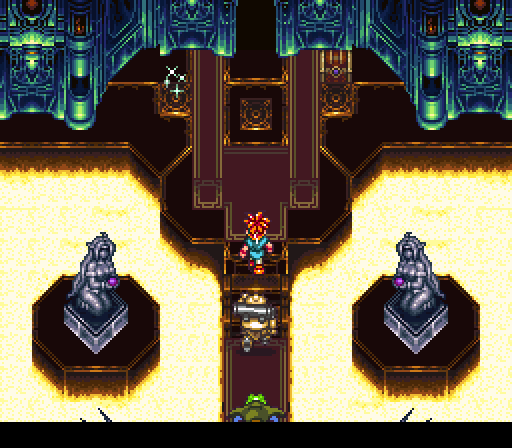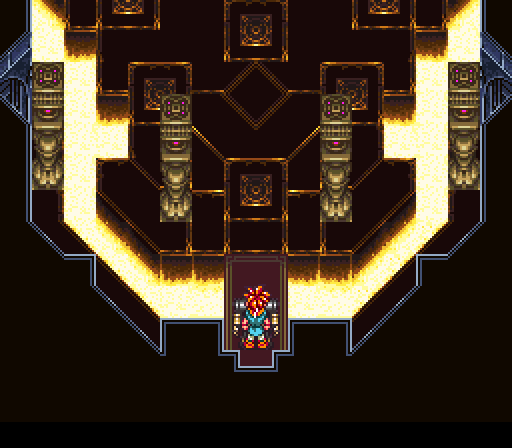 Not much left here.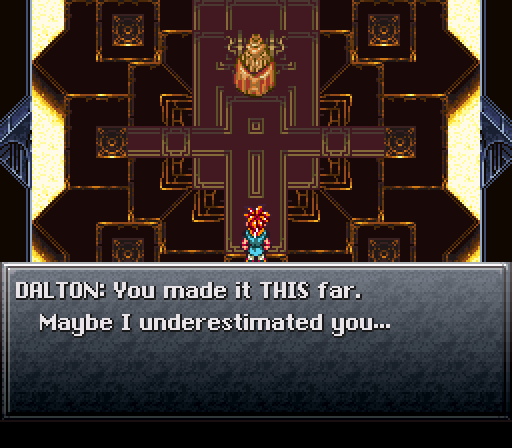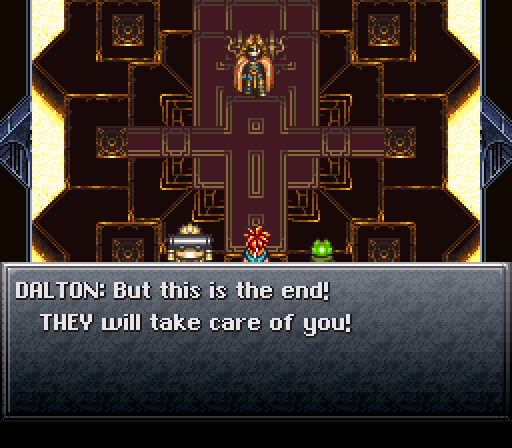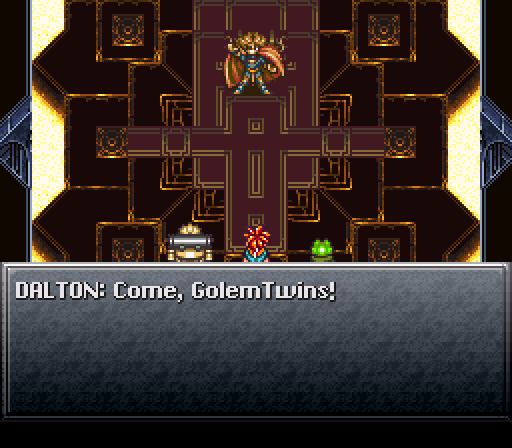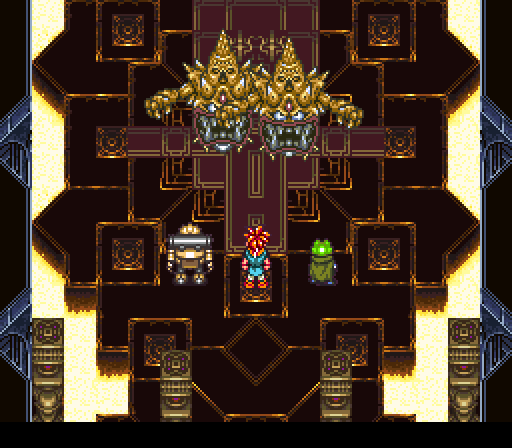 GolemTwins Fight
Daily Motion Link
/
Backup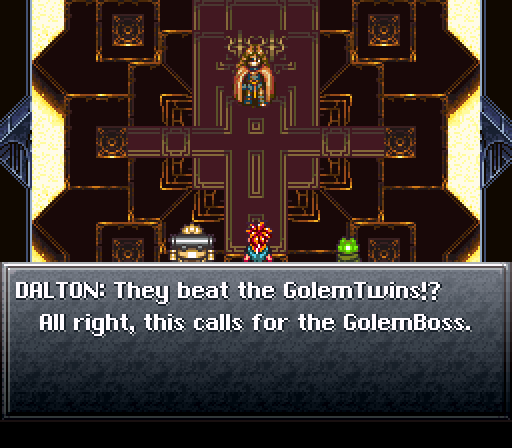 FUCK YOUR GODDAMN GOLEMS YOU ONE-TRICK FUCK-STICK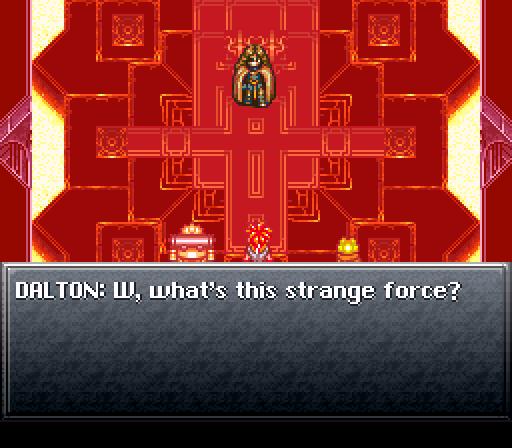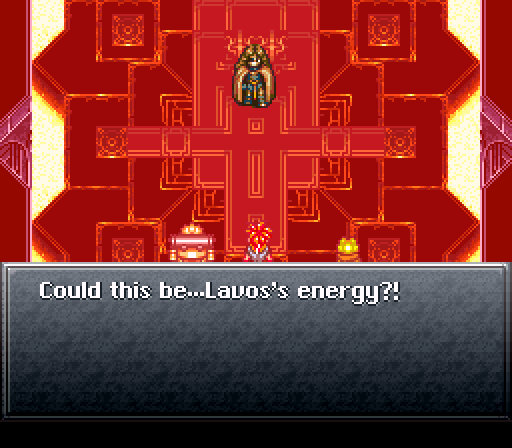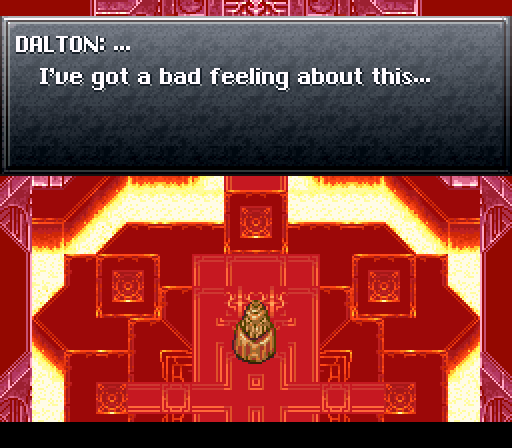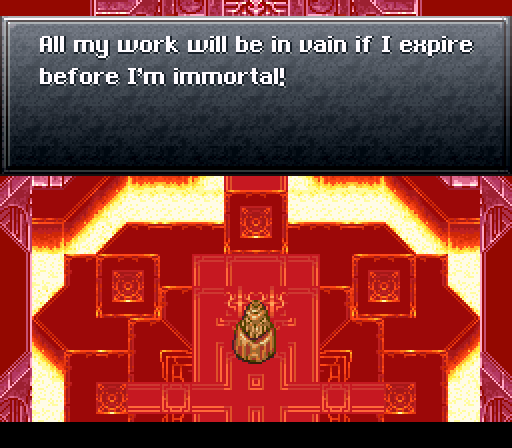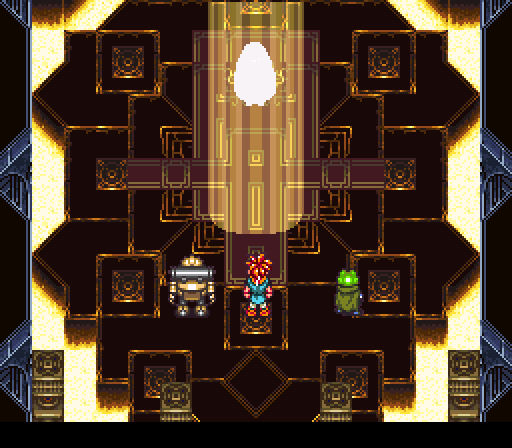 For all his douchebaggery, Dalton has a point.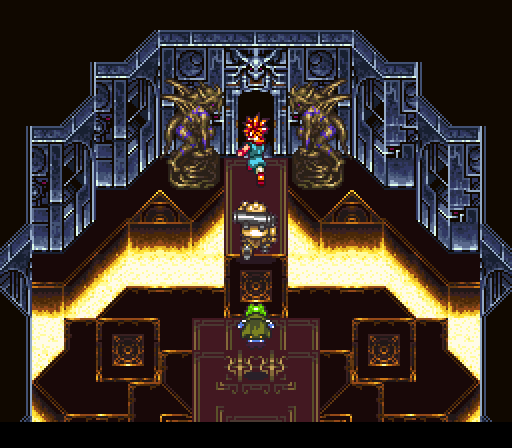 Unlucky for us, we're bound by RPG law to be rationally retarded.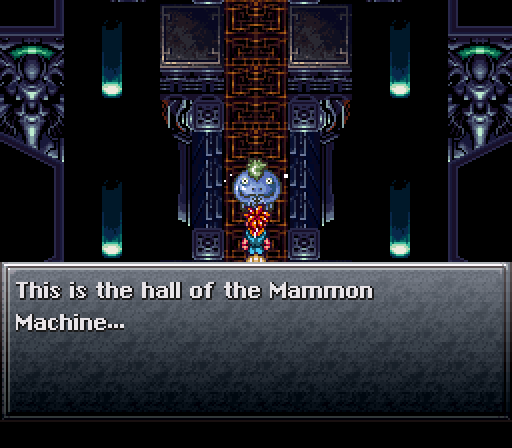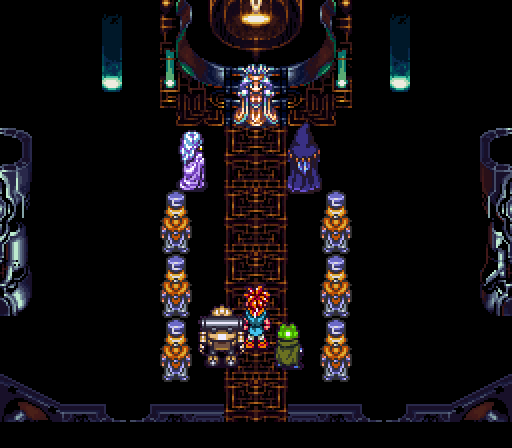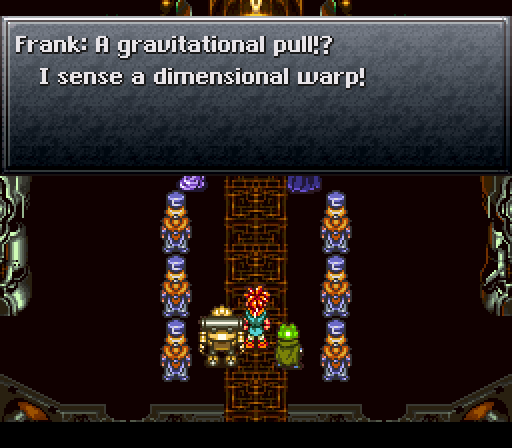 Robots are
cool
.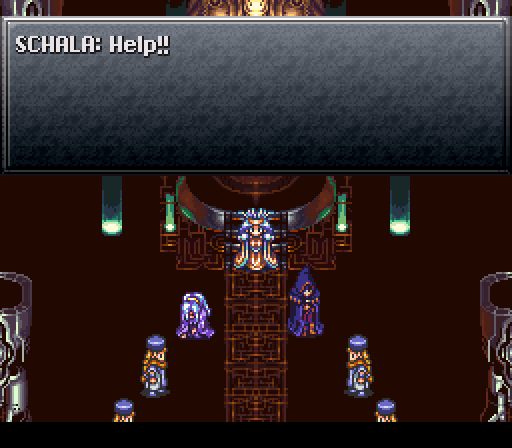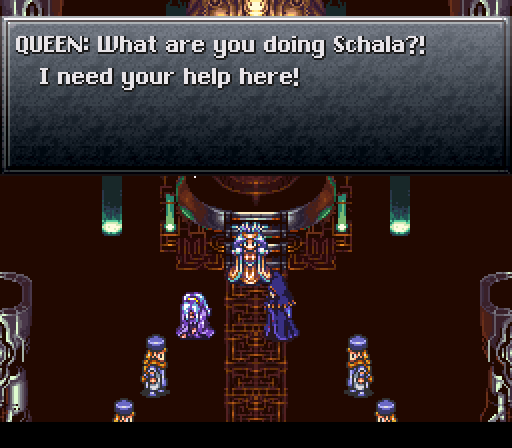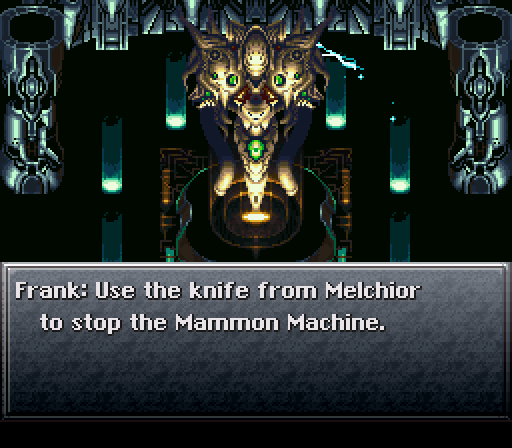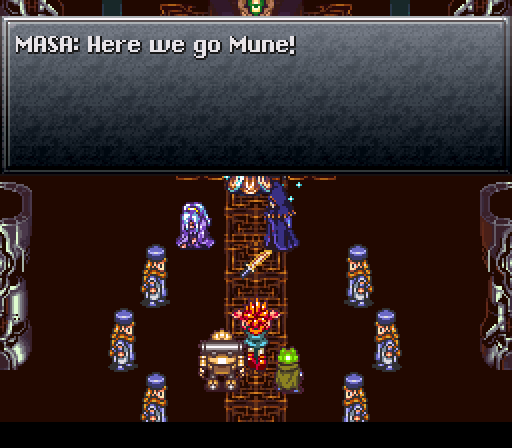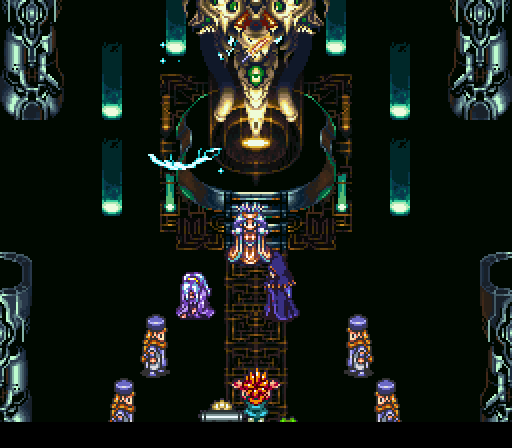 In Chess, knives are an auto-win piece. It moves straight across the board and into your opponent's neck.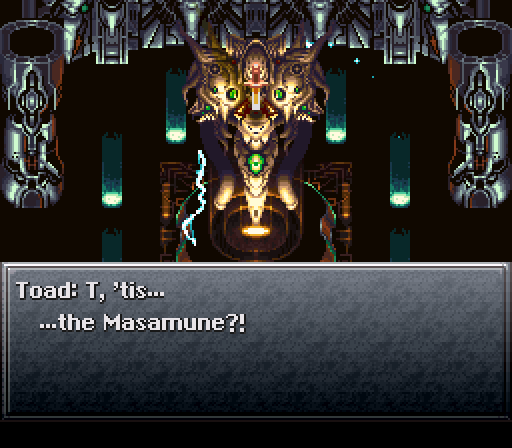 Duhhhhh.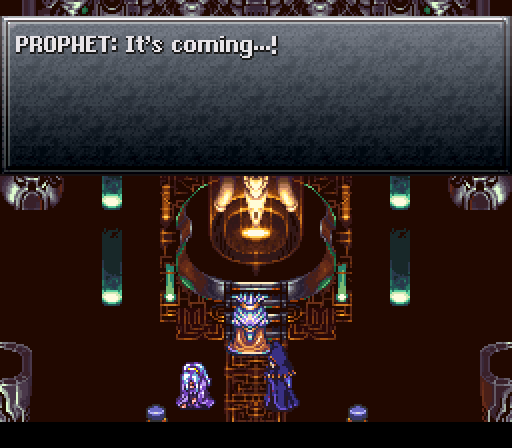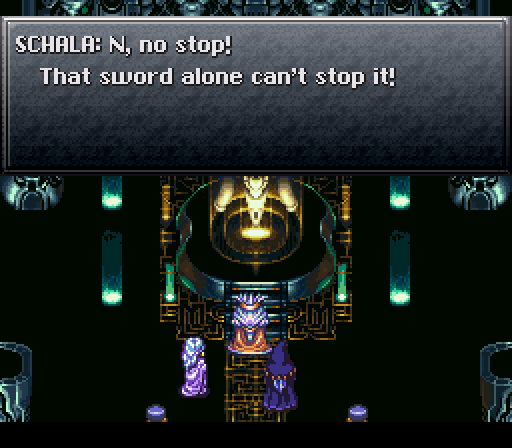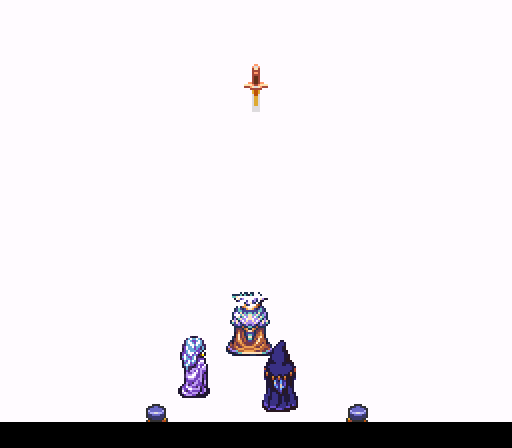 This seems to happen a lot.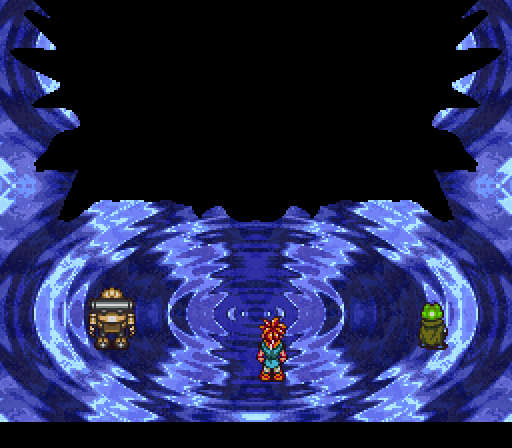 Oh, hello there.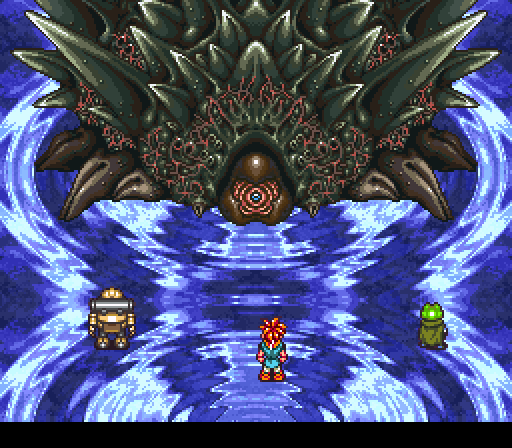 OH FUCK ME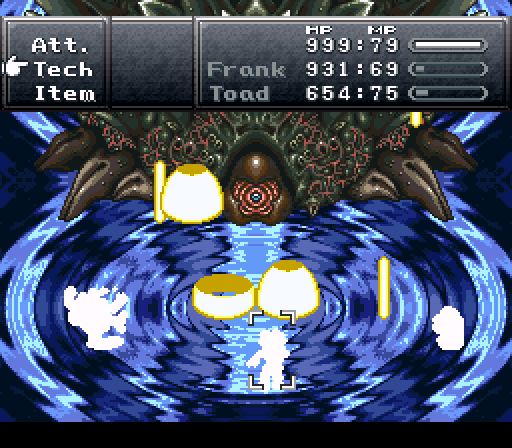 OW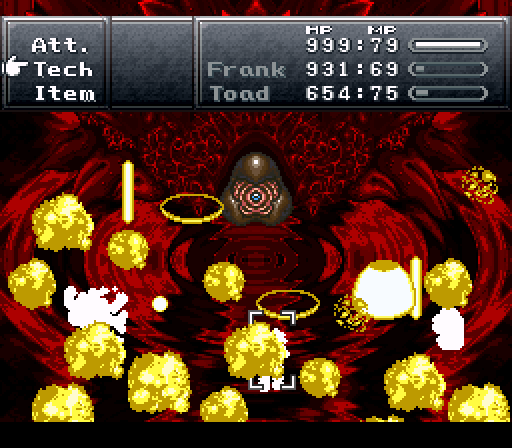 OW OW OW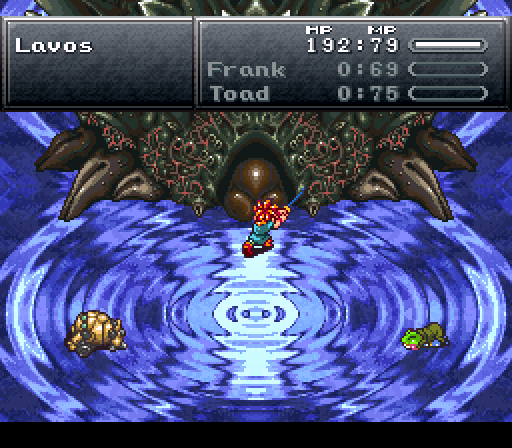 I will not surrender!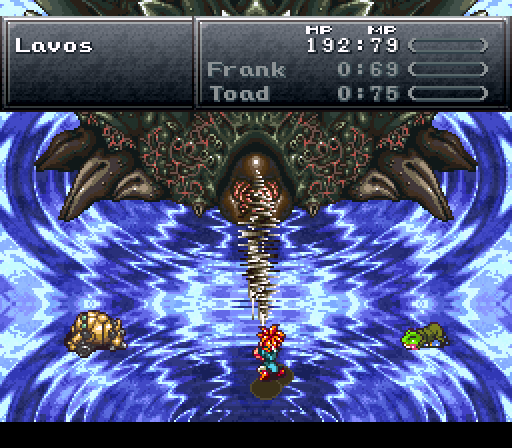 OW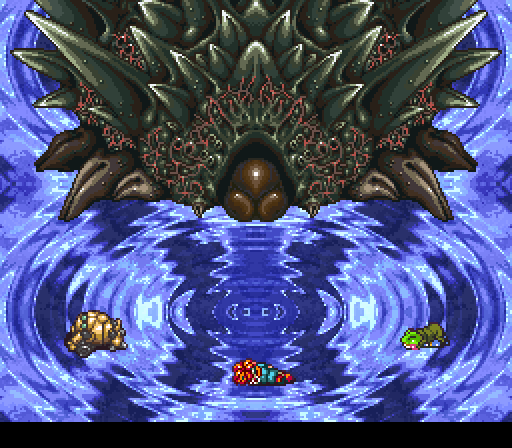 I am not very good at saving the world.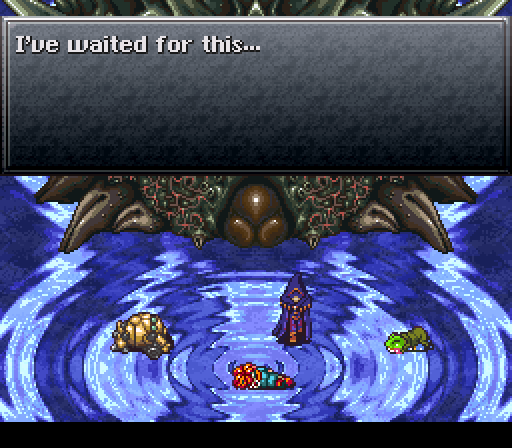 NANI?!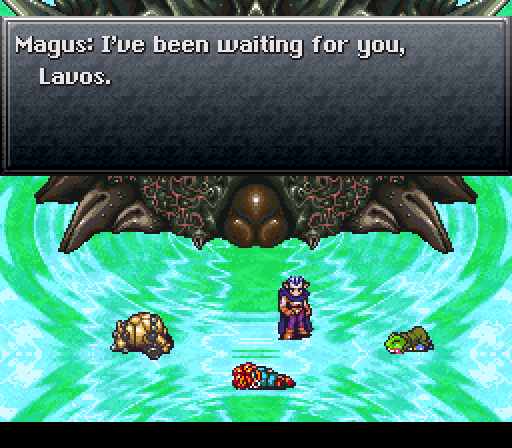 NO WAY, IT'S MAGUS!!!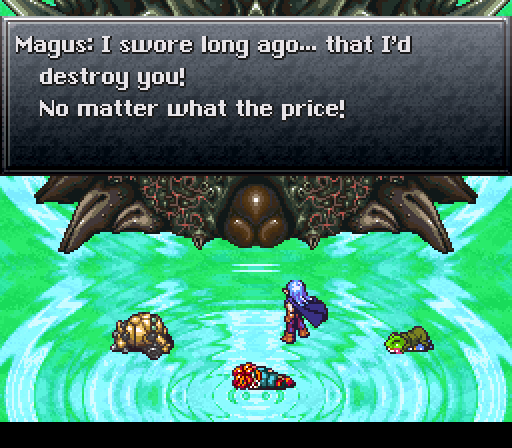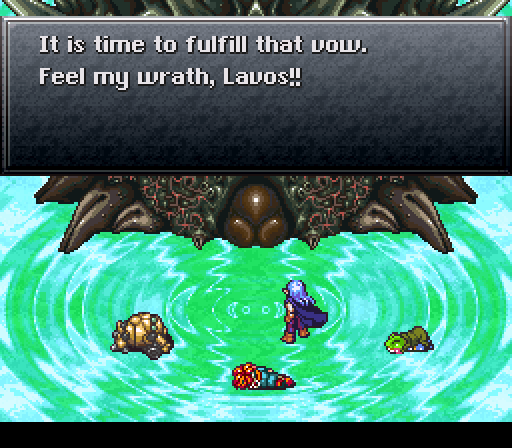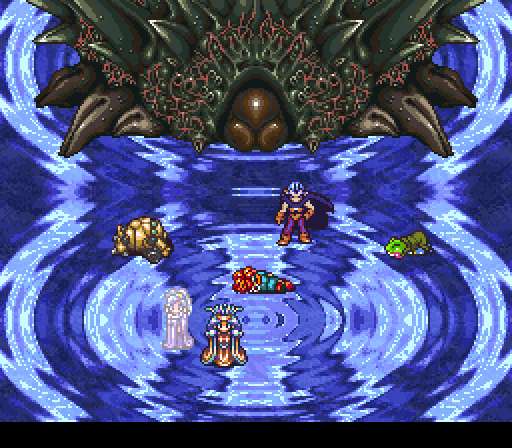 It's a party.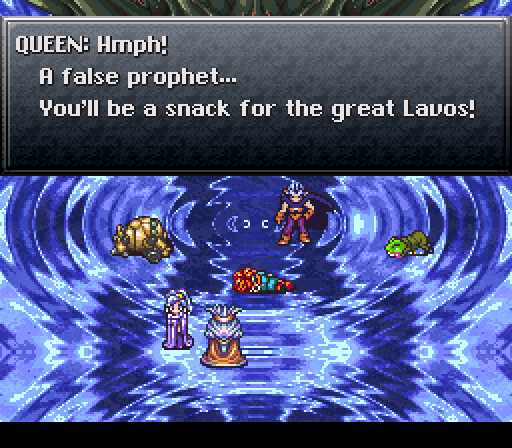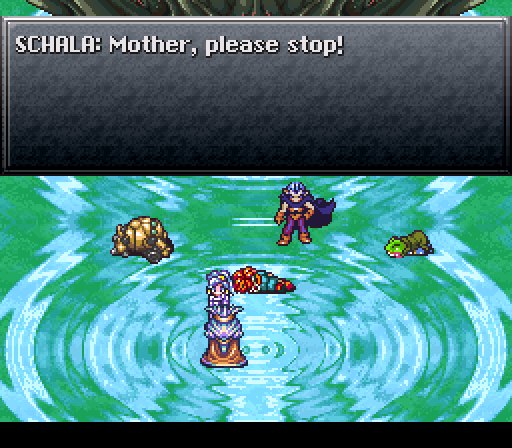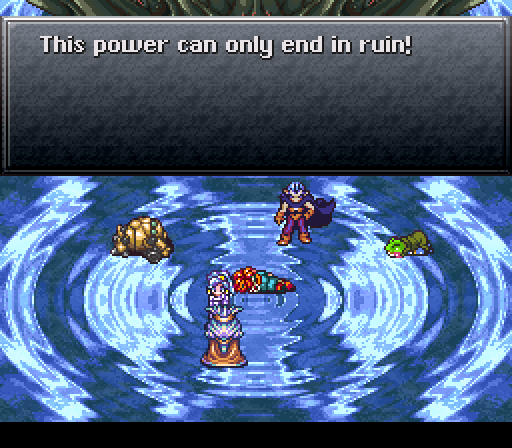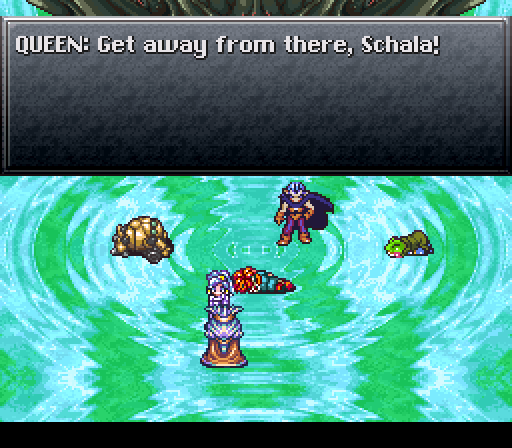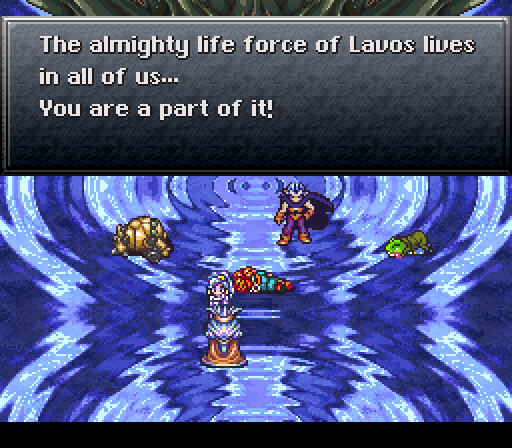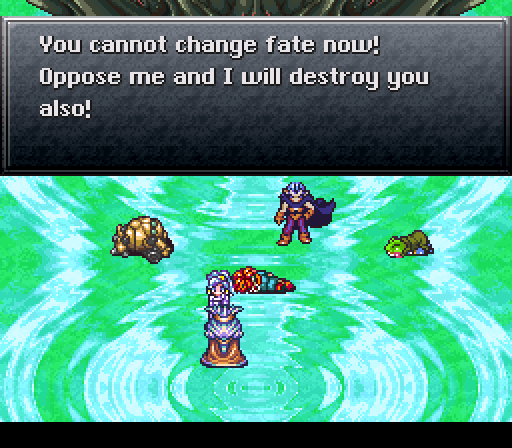 Mommy sucks.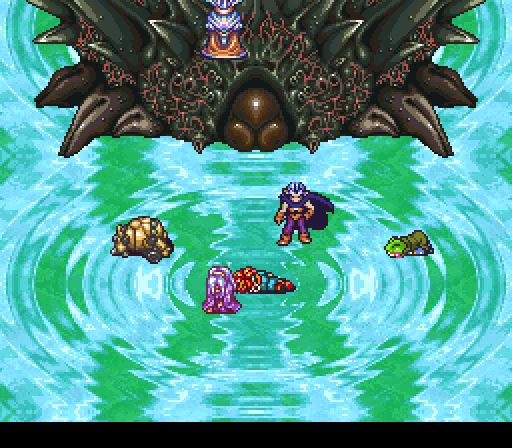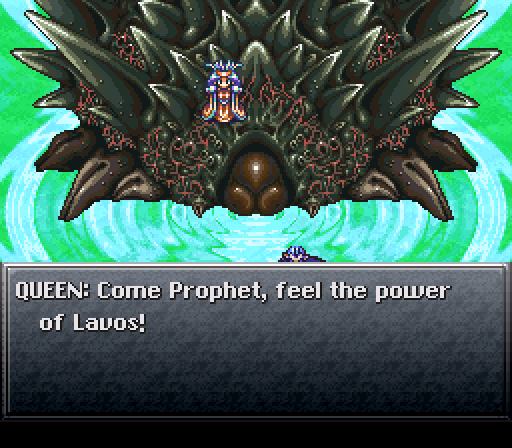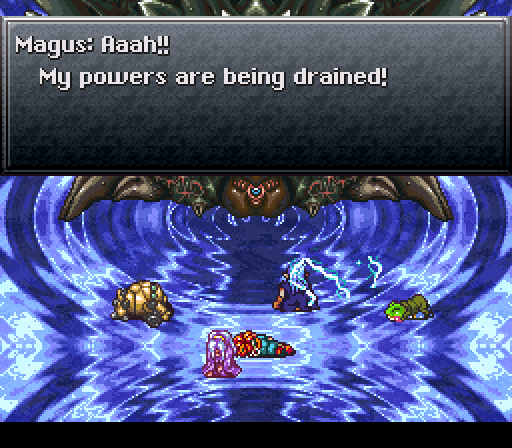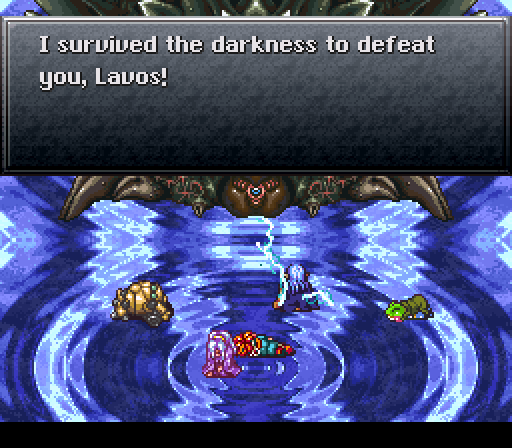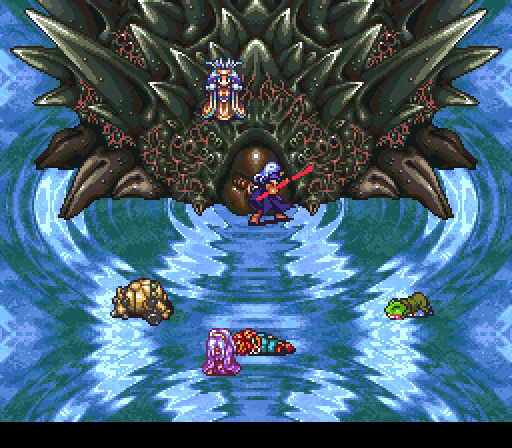 Yeah! Go Magus!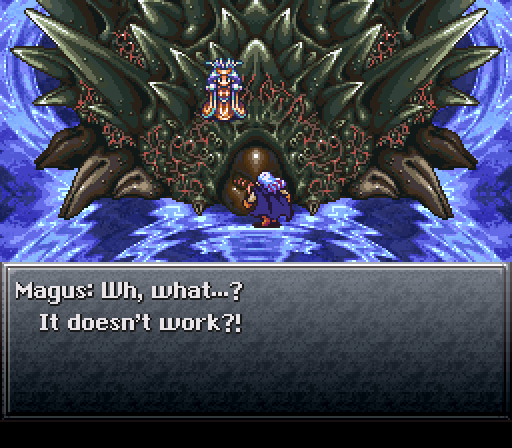 Balls.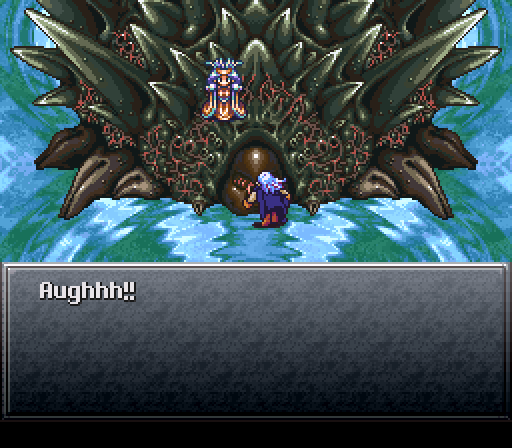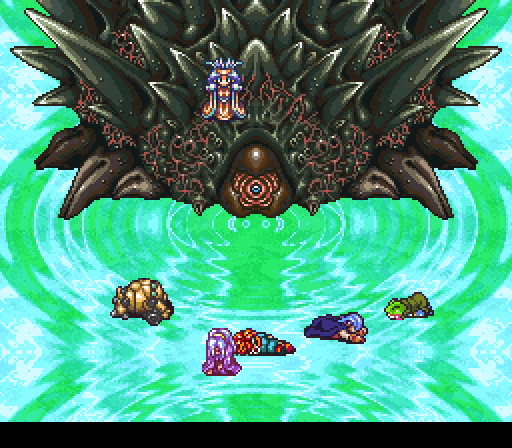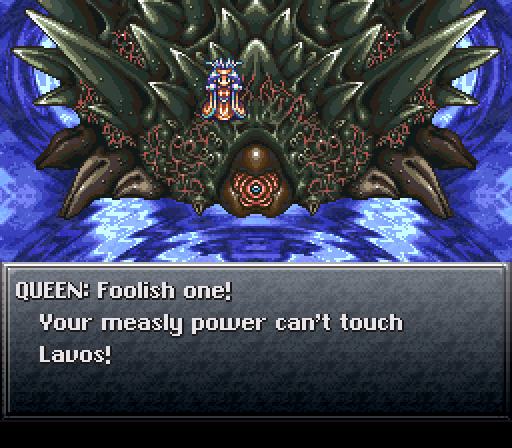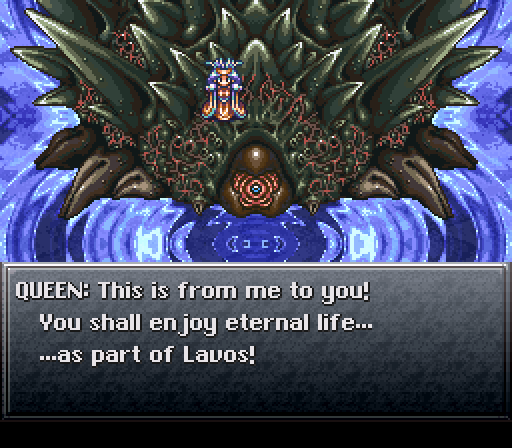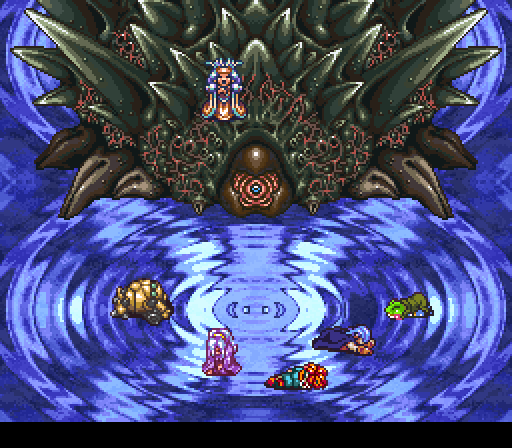 This is the worst day ever.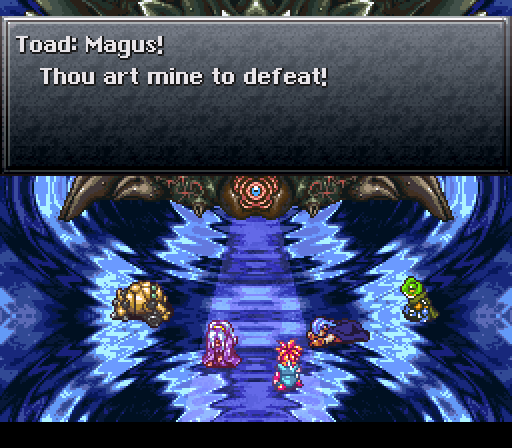 Schala and Magus start getting sucked towards Lavos. If they reach him, it's a game over. Do your pals do anything?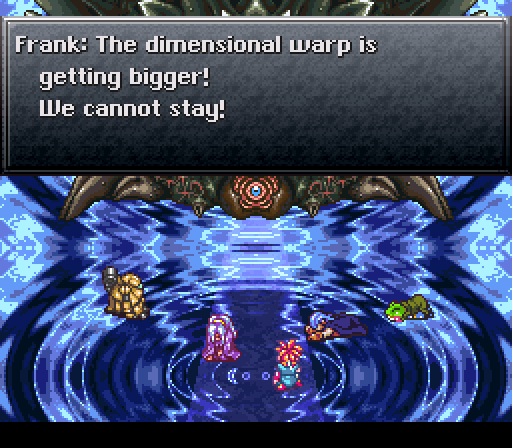 No.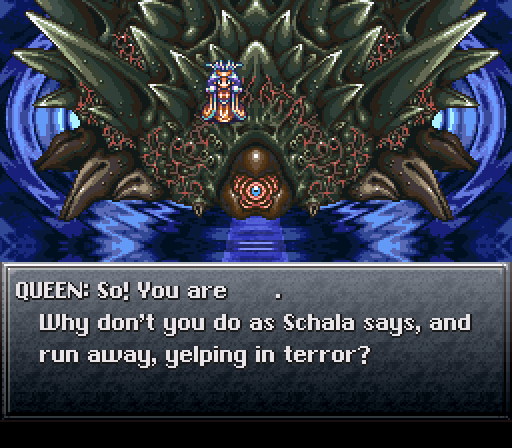 "You think I'm running away after all of this?!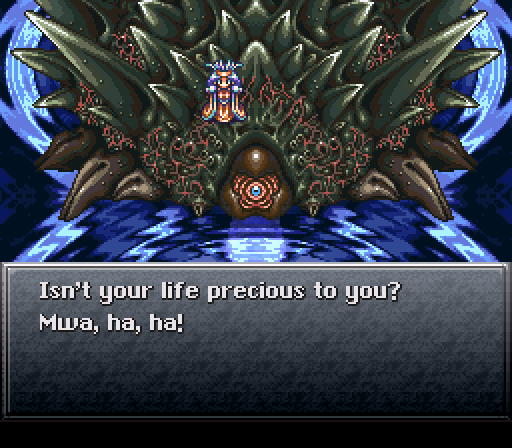 You've got another thing coming!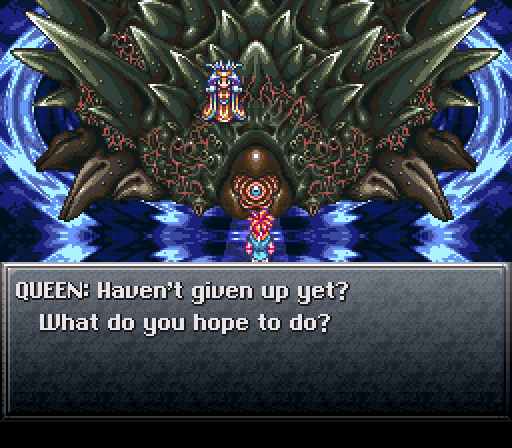 I've been to the middle ages,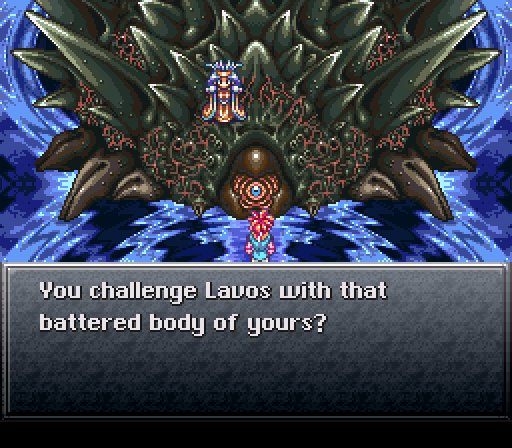 to the future,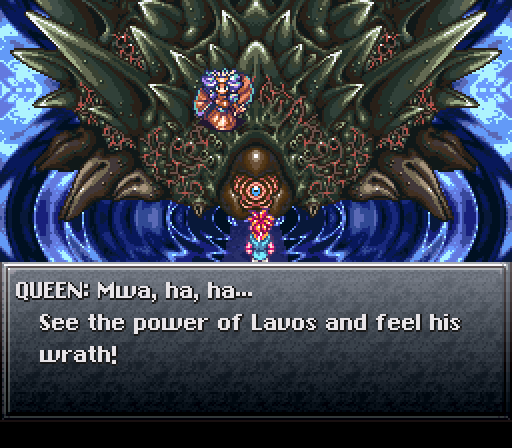 to prehistory,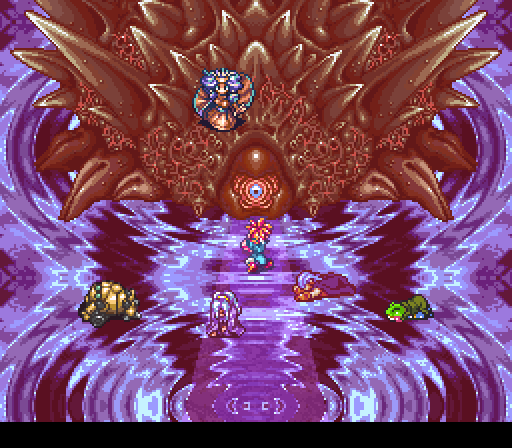 to even the end of time itself!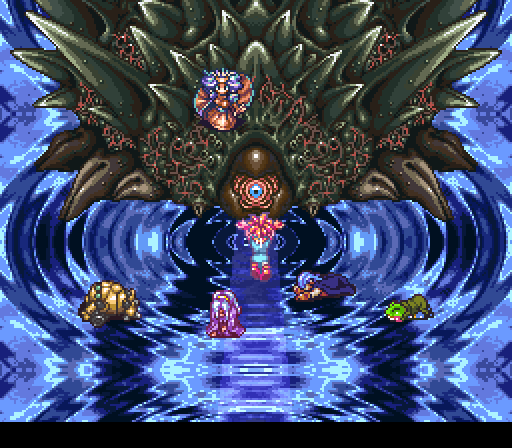 I AM SICK OF THIS TIME-TRAVELLING BULLSHIT.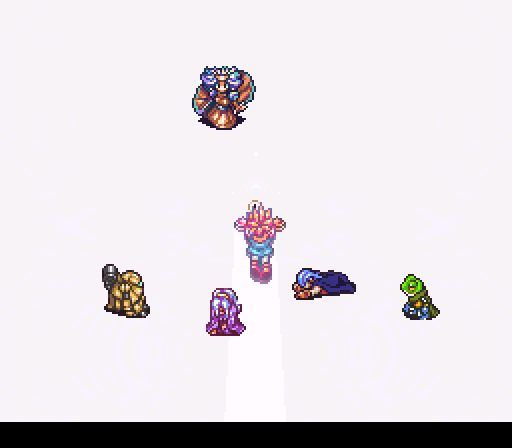 FRIENDS, PRINCESSES,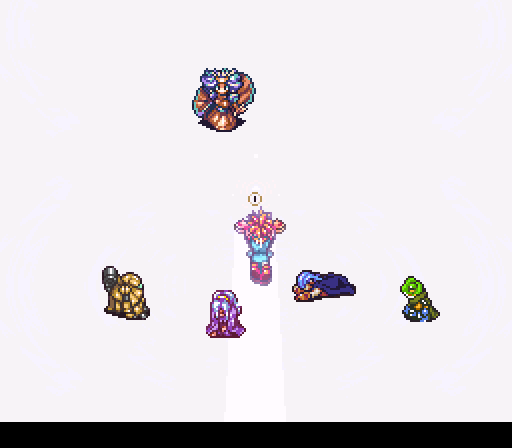 ROBOTS, FROGS,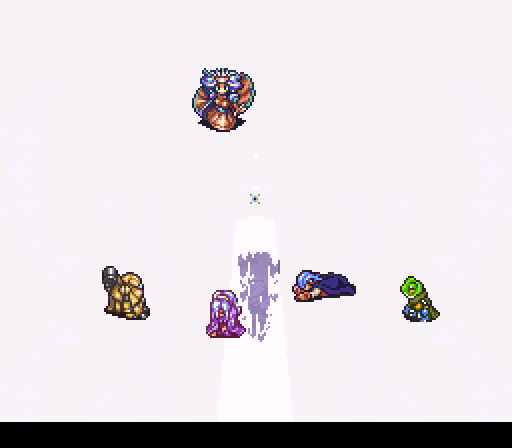 ALL OF YOU CAN GO TO HELL WITHOUT ME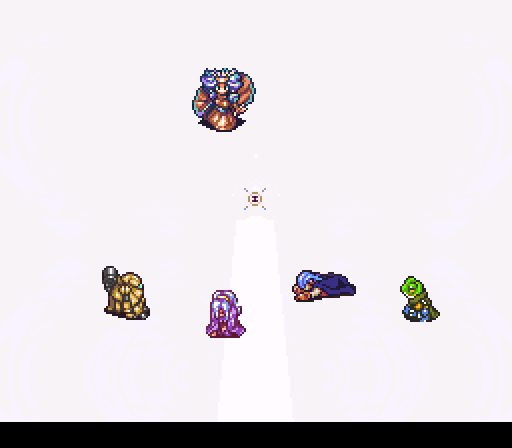 I wash my hands of this mess."