Part 38: Soviet X06 - Operation: To The Moon
Soviet X06: Operation: To The Moon
https://www.youtube.com/watch?v=s4HMF9SSxW8
Operation: To The Moon

I can't do the briefing justice.

N/A

Location: The Moon
Objective: Destroy Yuri's Moon Base
Briefing: Yuri plans to launch himself to the moon after initiating his Psychic Dominator wave over Earth. We need to install a base on the Moon so we can build an attack force capable of destroying Yuri's moon bases and his Lunar Command Center.
Author's note: An interesting mission, but slightly too limited in its changes for it to be memorable for its gameplay. No, the obvious takeaway is the cutscene.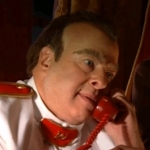 Name: Alexander Romanov
Aliases: None
Affiliation: Soviet
Occupation: Premier of the Glorious Soviet Union [DECEASED?]
Voiced/Played by: Nicholas Worth
Premier of the Soviet Union. Has a pet turtle named Harry; no dove though. A rather jovial fellow. Either has a medical condition, or is affected by Yuri by some fashion. Allegedly murdered by General Vladimir. Murdered by Yuri. Sends a tape to Zofia so that she may relay it to the Commander.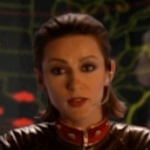 Name: Lt. Zofia
Aliases: None
Affiliation: Soviet
Occupation: Intelligence Officer
Voiced/Played by: Aleksandra Kaniak
Intelligence Officer to the Commander. Loyal until the end, she is the Commander's most trusted subordinate. Has expressed her affection towards the commander on numerous occasions.


Cosmonaut
RANGE: Medium
ARMOR: None
WEAPON: Lunar Laser
COST: 600
No entry found in the manual.
Author's Note: While it is a reskinned Cosmonaut, and there are no differences between the two defensively, they differ in their armament. The lasers fire faster and have a longer range than a rocketeer's weapon.
quote:

Rocketeer
RANGE: Short-Medium
ARMOR: None
WEAPON: 20mm Auto-Cannon
COST: 600

The Rocketeer is the aerial assault version of the simple Allied GI. Armed with a powerful weapon and strapped into an equally powerful jetpack, the Rocketeer hovers over the battlefield. Rocketeers are excellent in providing anti-air defence and air-to-ground attacks on weaker targets.

Author's Note: An aerial infantry that does well against infantry but is rather vulnerable to flak. Great at harassing, though I never really used them prior to this run.

RulesMD.ini posted:
[Lunarlaser]
Damage=25
ROF=20
Range=7
Projectile=InvisibleAll
Speed=40
Report=LaserCosmoAttack
Warhead=LUNARWH
Bright=yes
IsHouseColor=true
LaserOuterSpread= 0,0,0
LaserDuration = 15
IsLaser=true ; this flag tells the game to use the special laser draw effect


[20mm]
Damage=25
ROF=30
Range=5
Projectile=Invisible3
Speed=100
Warhead=SSA
Report=RocketeerAttack

Aftermath
:
Faster than Par Time: "You moved so quickly that Yuri couldn't do anything but watch his lunar establishment crumble. The moon is now a part of the glorious Soviet state."
Slower than Par Time: "Yuri's lunar base has been destroyed. Congratulations, General."