Part 61: Soviets - Test Drive
Test Drive
https://www.youtube.com/watch?v=gdHMCI-ndjM
Test Drive

After Volkov's successful operation, it is time to discover this new acquisition's abilities in a real scenario. Destroy the communications for a nearby Allied base to allow us to send in more reinforcements, so that we may rid this area of the Allied dogs.

[This space left intentionally blank.]

Location: Unknown, Unknown
Objective: Test the Phase Transporter on a nearby Allied base, and bring it back in one piece!
Briefing: Stalin wishes to field-test a newly acquired vehicle against the Allied dogs. This vehicle is capable of bending light around it's hull, "phasing" out of the visible spectrum. Take this vehicle, and infiltrate the Allied base. For this test, destroy their radar dome and tech center, bringing their communications down. Once you have done this, reinforcements will be sent in to wipe out the base. If you do not return with the vehicle intact, do not return at all.
Author's note: An interesting level spent learning how the Phase Transporter works, but sadly we don't ever get to build any. Regardless, aside from needing to chase down everyone on the map, its an enjoyable romp with a unique vehicle.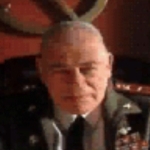 Name: Gen. Topolov
Aliases: Unknown
Affiliation: Soviet
Occupation: General in the Soviet Forces
Voiced/Played by: Alan Charof
General Topolov wastes no time in detailing the Allied plans and what he expects of you. Also hates the Allied horonosfiere. Probably drunk on a regular basis, while on duty.


; Phase Transporter
[STNK]
Prerequisite=weap,atek
Primary=APTusk
Strength=200
Armor=heavy
TechLevel=-1
Sight=5
Speed=10
Owner=allies,soviet
Cost=800
Points=25
ROT=5
Tracked=yes
Passengers=1
Cloakable=yes
SelfHealing=no
The Phase Transporter is a special unit given to the player for unique scenarios only, despite this, a simple edit
could
give the player access to it (Change out the TechLevel number). Its a rather cheap unit that could easily develop into an engineer + damage capture out of nowhere, especially if multiple were built. It doesn't self-heal, but this is modified in some(?) scenario(s).

; M.A.D. Tank
[QTNK]
Prerequisite=stek
Primary=none
Strength=300
Armor=heavy
TechLevel=10
Sight=6
Speed=3
Owner=soviet
Cost=2300
Points=60
ROT=5
Tracked=yes
Crewed=no
There's not much for me to really say about the MAD tank. Its costly, and doesn't come with the range as seen in the missions. As for its weapon stats, see below:
MTankDistance=20
QuakeUnitDamage=45%
QuakeBuildingDamage=40%
QuakeInfantryDamage=0
QuakeDelay=120
Use infantry, seems to be the answer. Or Chrono tanks to get the drop on them!