Part 82: Super High-school Level Update #72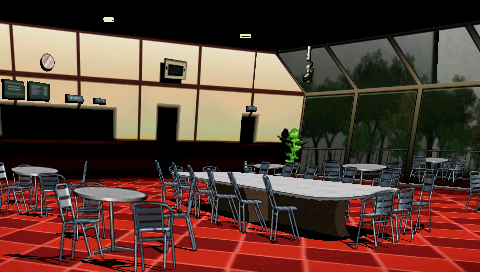 I returned to the cafeteria, and soon some of the others gathered as well...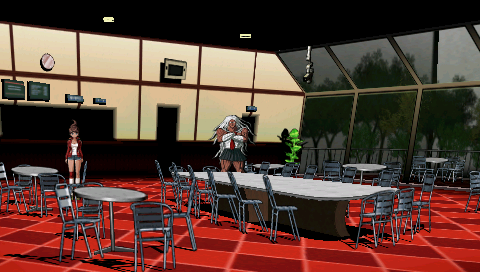 And then, after a few more minutes...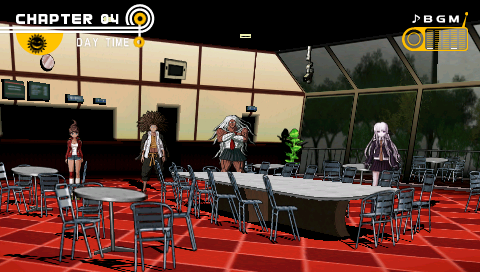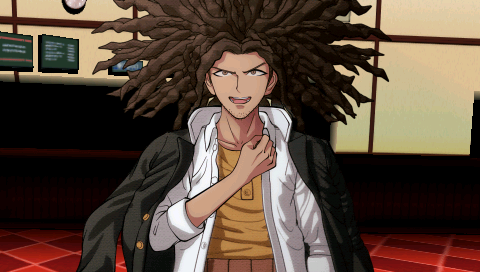 I guess we're all here, 'right?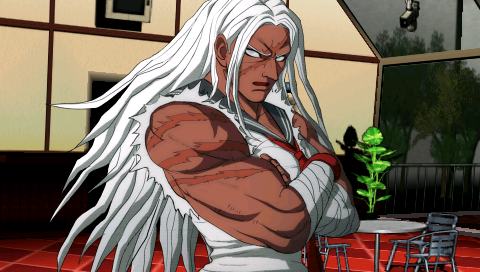 Well then. Let us report what we have found.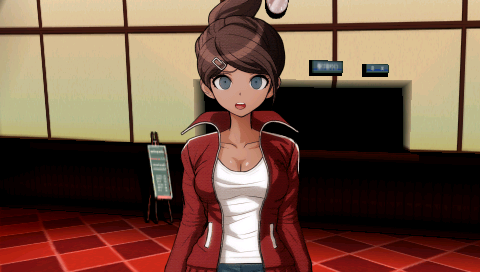 Yeah, I guess...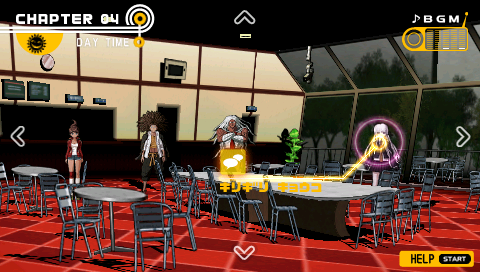 Let's start with Kirigiri. Test the waters.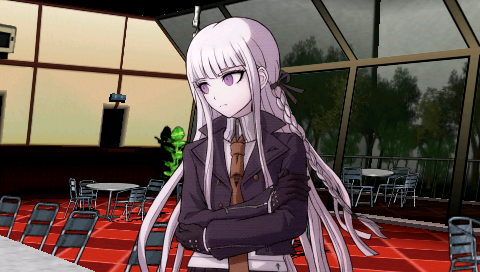 Hey... Kirigiri-san...

............
She's... ignoring me.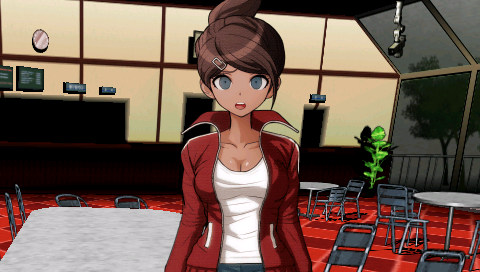 Hey, Naegi...

I think Kirigiri-chan is angry with you...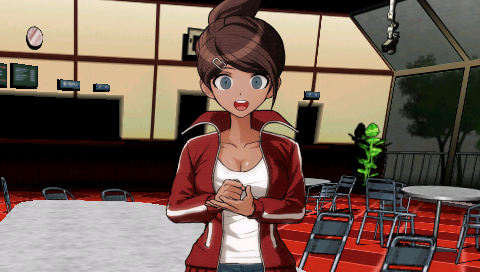 She's angry with you, isn't she!? Am I right?! She's angry with you!

Y...yeah, so it seems...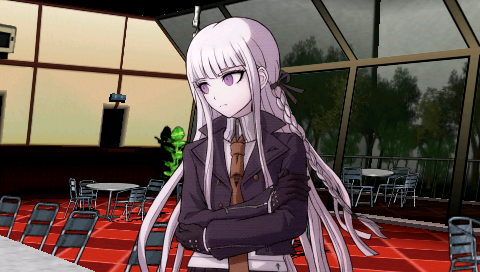 ............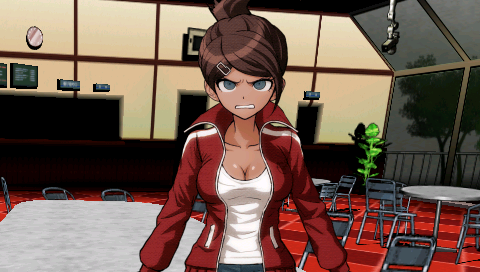 You must have done something to make her angry. That's so obvious.
Sigh... I admit defeat.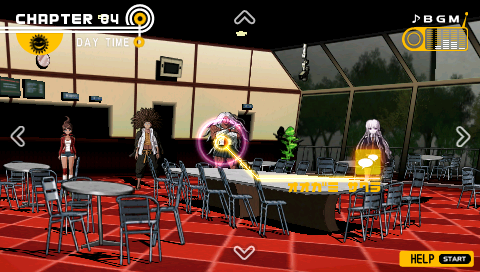 Testing the waters, part 2.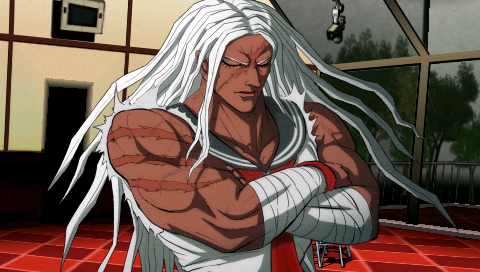 There are metal plates bolted to the windows in the classrooms and the corridors of the fourth floor. They are impossible to remove...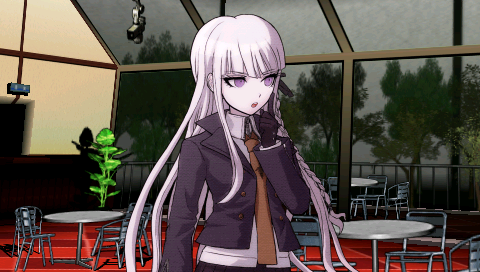 So there's nothing new on that front...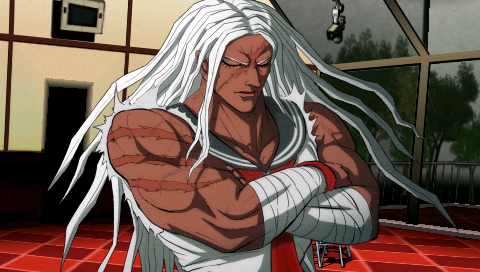 It is unfortunate, but it appears escape would be difficult from the fourth floor. I was hoping to find something...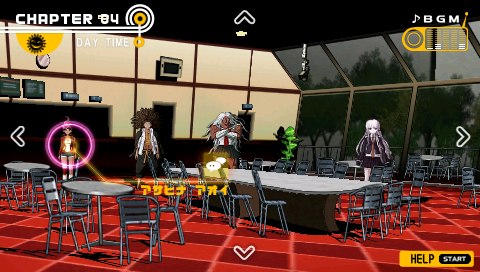 Nothing useful here, so let's move on to Asahina.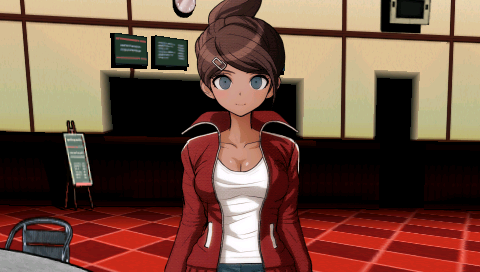 There's a chemistry lab on the fourth floor, and shelves lined with tons of chemicals.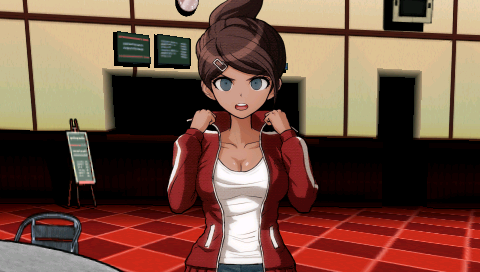 There's an all star cast of every health supplement I can think of there!

You should all go and take a look! I personally recommend it!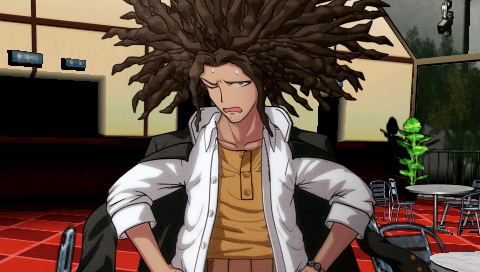 I think you and the Ogre are the only ones who care about those things...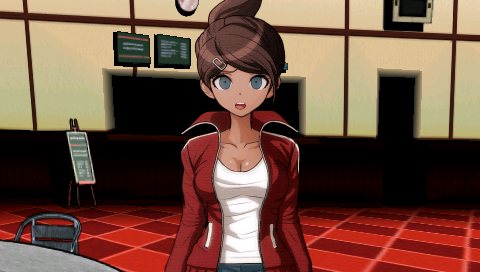 But... it's not all good stuff in there...

There are other things on those shelves besides the supplements...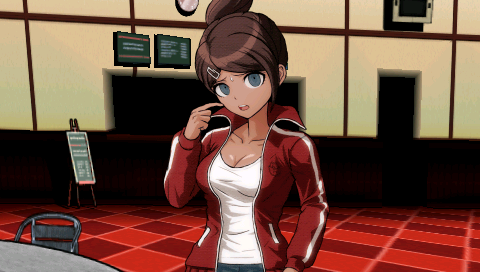 Um... there are bottles of poison in there...

P...poison!?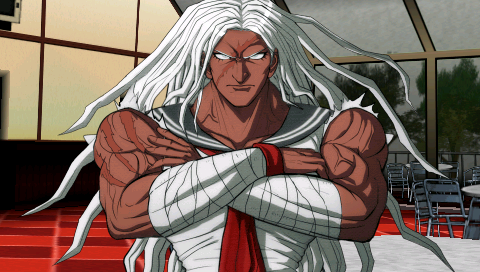 The poison bottles are clearly labeled. I do not believe anyone is in danger of ingesting some by mistake, but...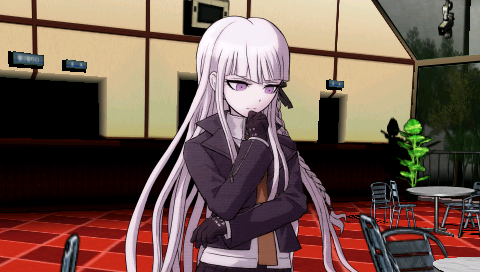 ...It is always a good idea to be careful.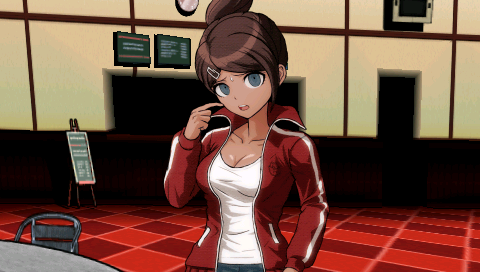 I also think... we shouldn't tell Fukawa and Togami about those poison bottles.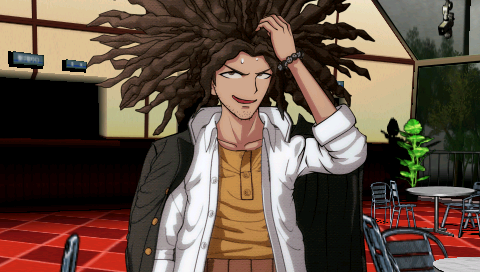 What do you mean...?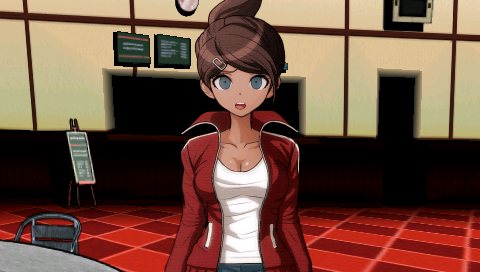 Just... for caution's sake, right?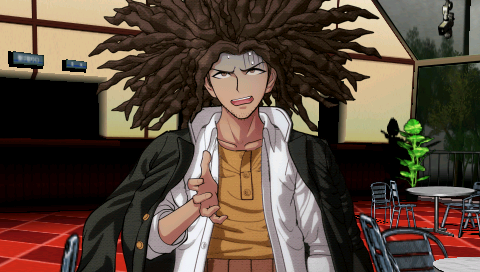 For caution's sake... I see...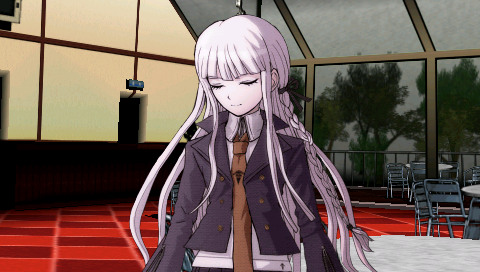 Togami-kun will certainly discover them soon by himself, though...
Nevertheless, for something as dangerous as poison to just be there out in the open...

It must be the mastermind's doing...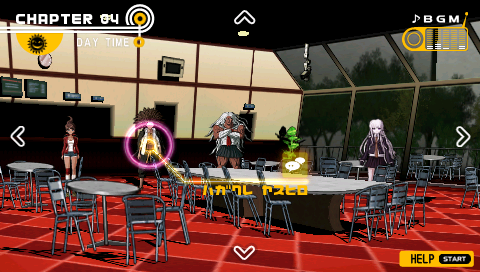 One person left.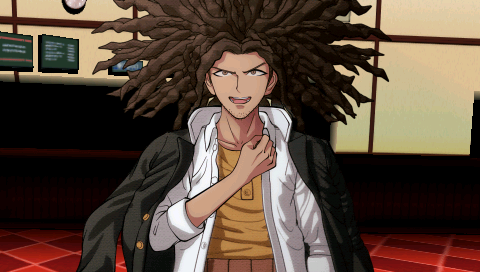 There are some locked rooms on the fourth floor, 'right? The data processing room and the headmaster's office!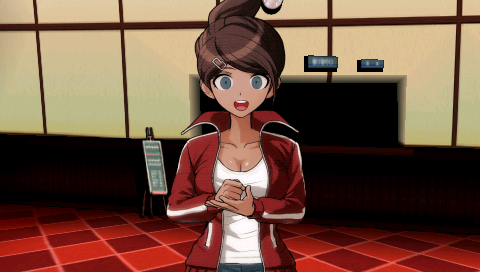 The headmaster's office...! There must be something helpful in there!!

If we only had a key to open that room...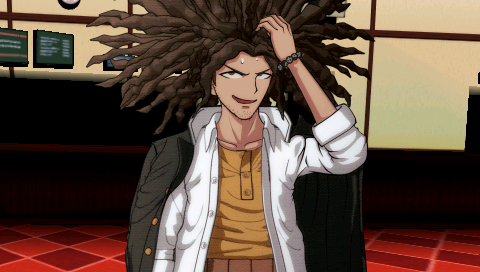 There's no way we'll find a key...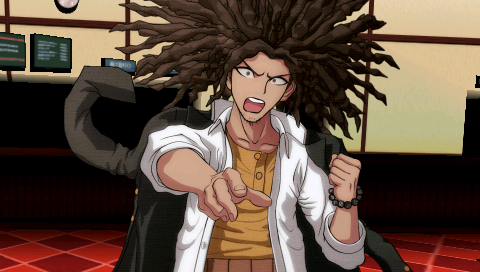 But we have the strongest among primates over here, our very own Ogre, to break down that door!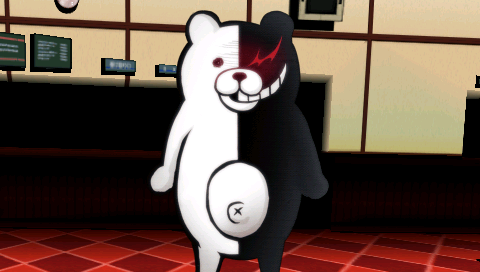 ...I heard you.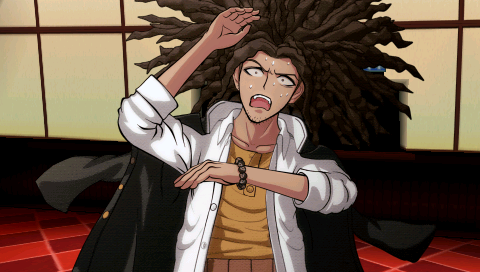 Waa!!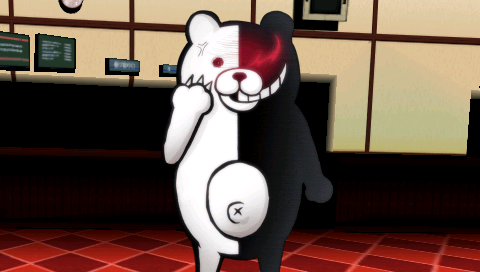 I definitely heard what you just said.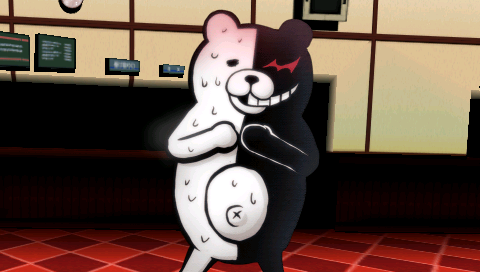 You said Monobear's naked bum is the perfect shape, and his hip line is super outrageous, didn't you!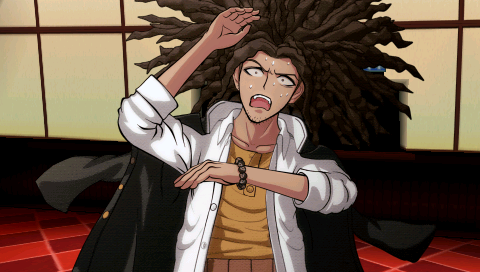 There's no way I'd say something like that!!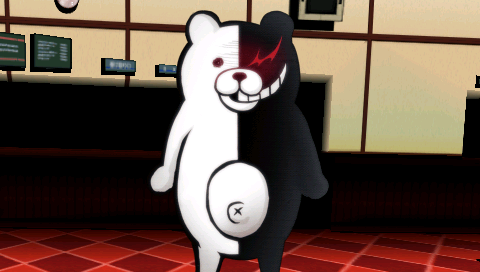 So what did you say? It couldn't have possibly been about breaking down the headmaster's office door or anything, could it?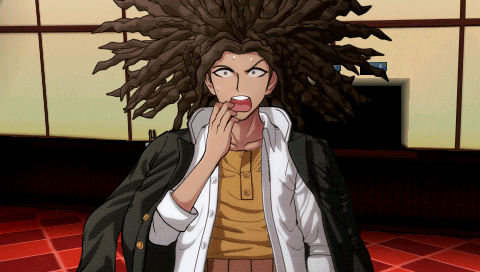 Eep...!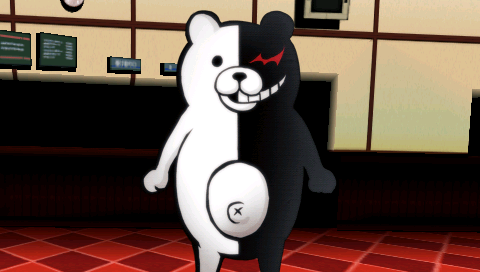 Breaking down school property... such vandalism is unacceptable...
It's the headmaster's office... which means it's
my
office, doesn't it? And you suggest breaking it down...?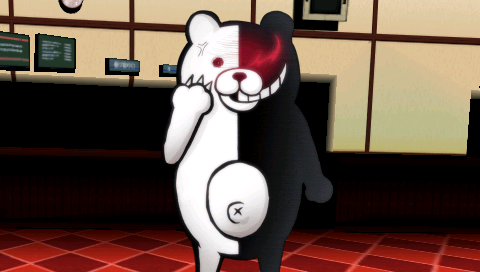 I don't recommend angering a bear. A bear's claws are full of germs, you know.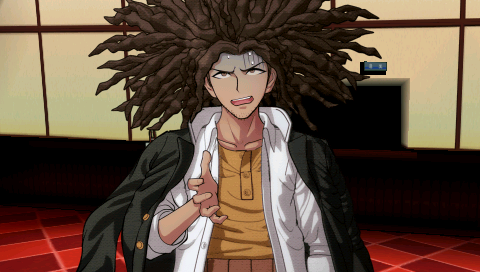 N...no, it was a joke, 'right? Please don't be mad...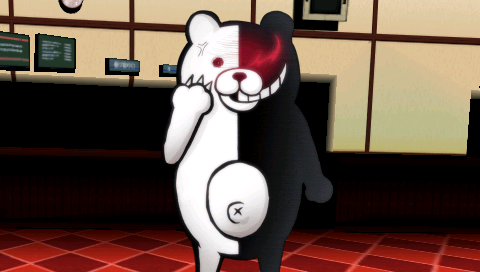 I'm not mad! (mad)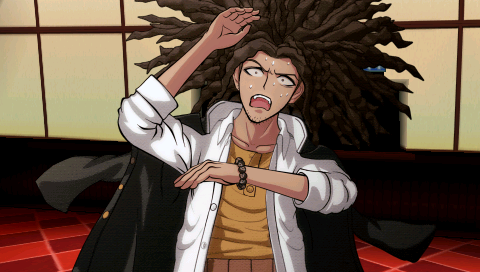 You're totally mad!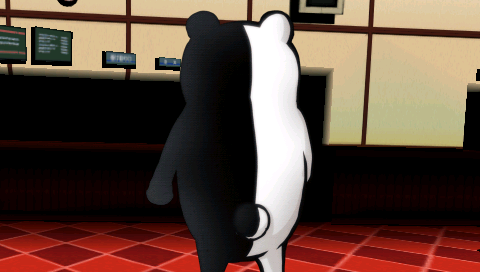 It isn't my intention to bind you bastards by too many rules, but I guess I have no choice this time...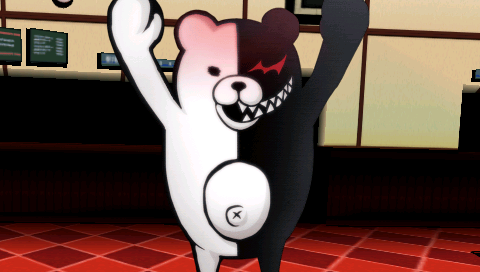 Let's make it a school rule!!

A school rule...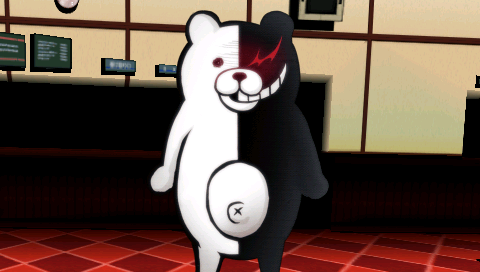 "It's forbidden to destroy a locked door!" ...That's your new rule!!
System message posted:
A school rule has been added.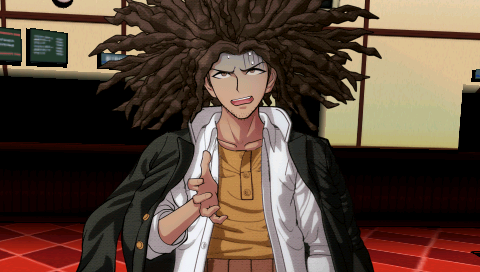 I...is he gone...?

Sigh... he caught me unguarded... I thought he was going to kill me...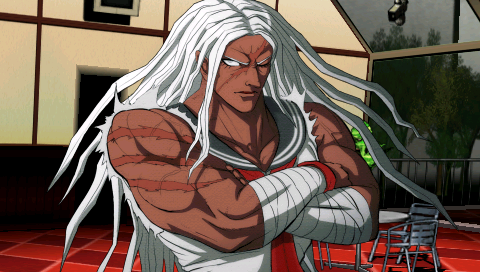 Nevertheless, going as far as adding a new school rule...

It is clear as day there is something of vast importance inside that office.

But... since we're now bound by a school rule, there's nothing we can do about it...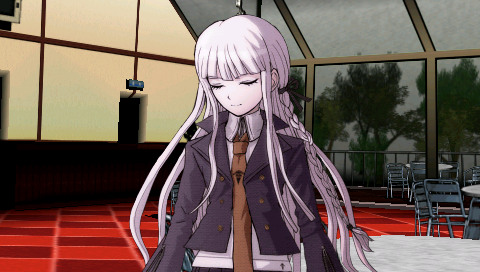 ............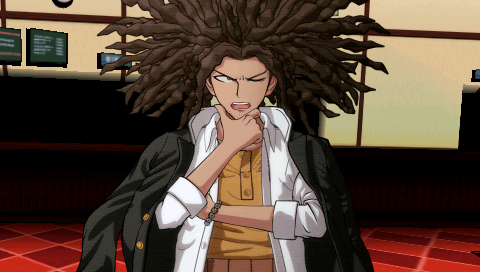 Anyway... are we done with our reports?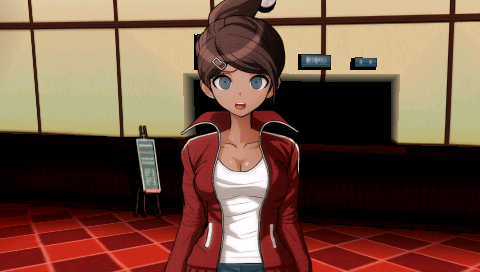 So it seems...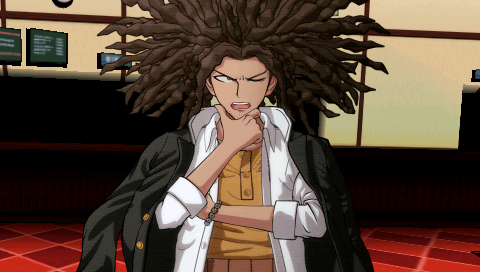 Once again, we found no exit or anything that can really help us escape...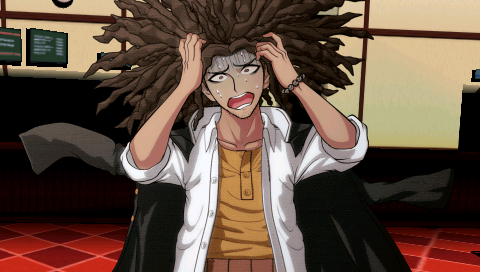 I haven't felt so dejected since my house burned down! Someone please comfort me!

Um, can I please say something?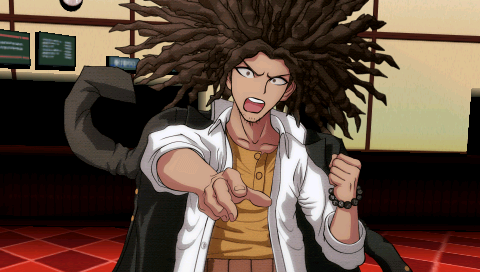 It wasn't my fault! My father fell asleep with a burning cigarette!

...That's not what I meant. I have some information to report too.

I wonder if you all remember...?


Do you remember that photo I found on the third floor?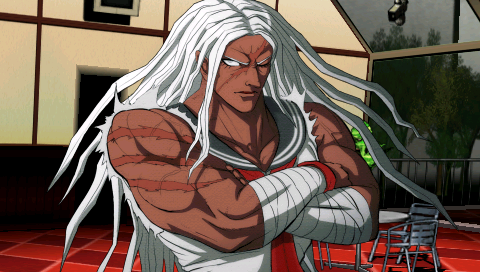 The photo that had Oowada, Fujisaki and Kuwata in it?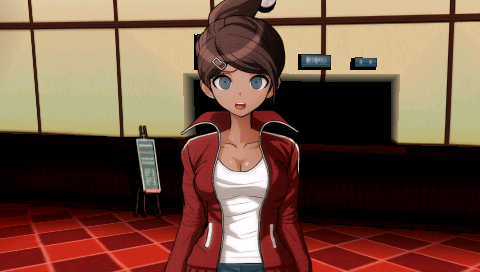 What about it?

...I found another one. A very similar photo.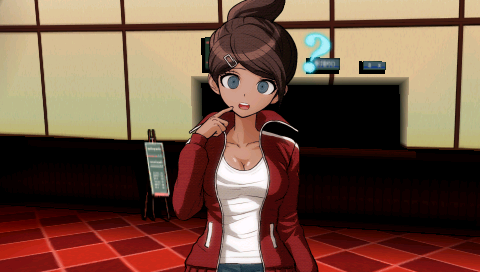 A similar photo...?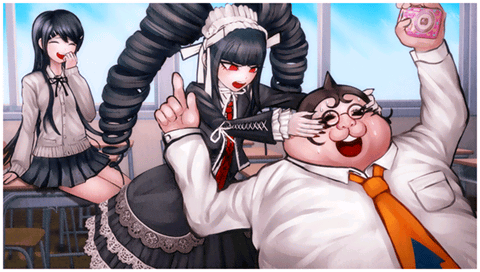 This time, it was Celes-san, Yamada-kun and Maizono-san in the photo.

Eh...?

And they were all smiling...

The classroom they were in... didn't have plates on the windows.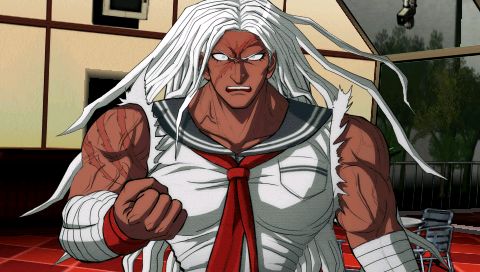 So it is not just Oowada, Fujisaki and Kuwata that you have seen a photo of together...

Now we have one of Celes, Yamada and Maizono as well?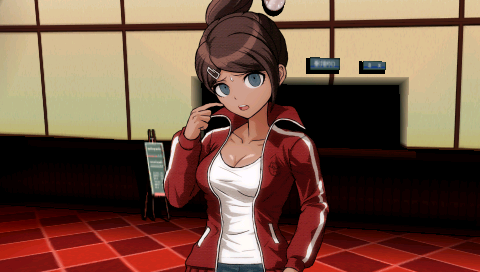 But... why does such a thing exist?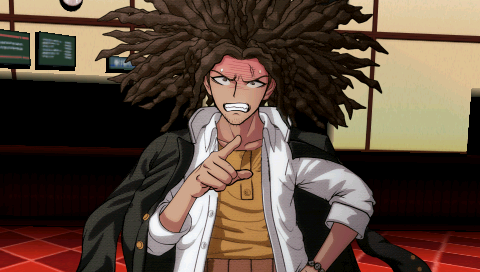 It must have been faked by Monobear, 'right?!

But... let's suppose these photos are real...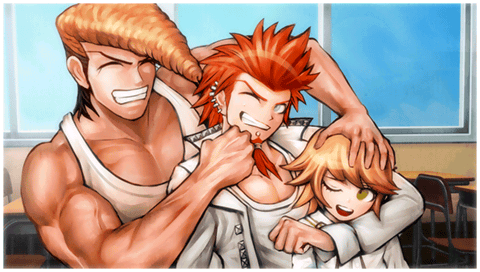 That would mean everyone who's in them...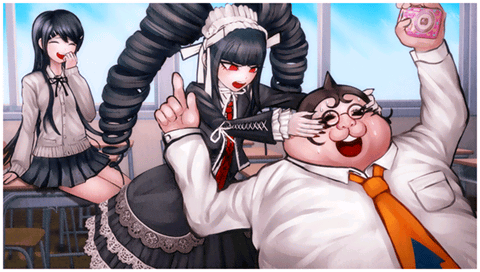 ...It would mean they all have some secret connection between them.

A secret connection... we knew nothing about...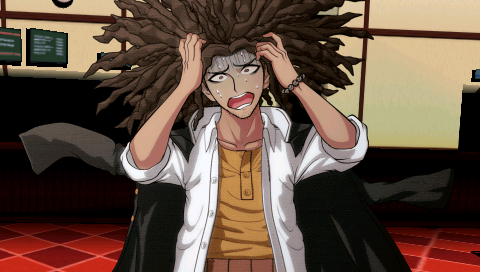 It's impossible, I'm telling you! It's a fake!

But, Monobear told me it was a real photo. It's easy to just say he was lying, but...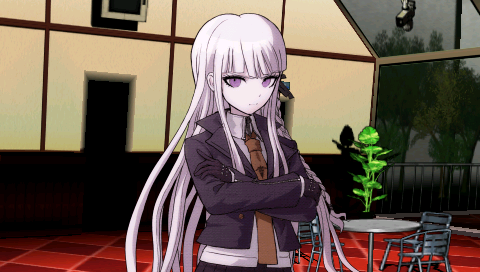 So, you choose to trust Monobear more than your dead friends, do you.

...Eh?

That's how it sounds to me.

N...no, I didn't mean...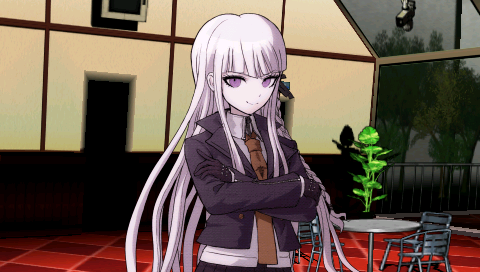 I must say I'm quite surprised. You keep going on about friendship and trust, but when push comes to shove you choose not to believe in your friends...

I...I'd never...!!
What's up with her? She's being way too emotional...!

I understand why she's mad, but that's going too far...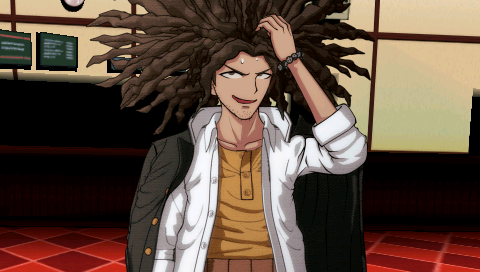 Now, now. Fighting won't do anyone any good.

And you worry too much, Naegi-chi! How can it be anything but a fake photo Monobear made?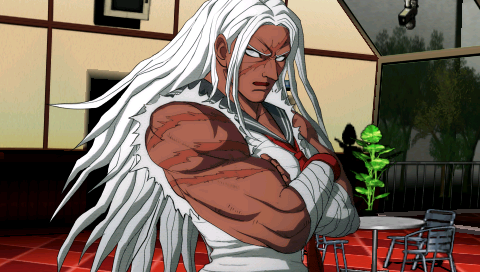 He is just trying to lead us into disorder. It is best to ignore anything he says...

I... guess you're right...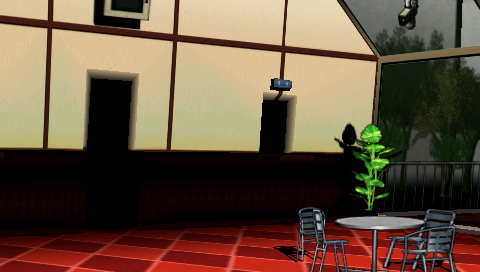 "What do we have here? A quarrel within the inner circle?"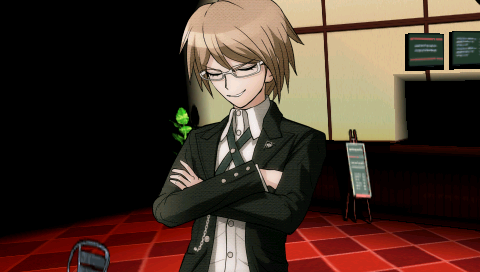 I guess even your friendly act has its limits...

T...Togami-kun...!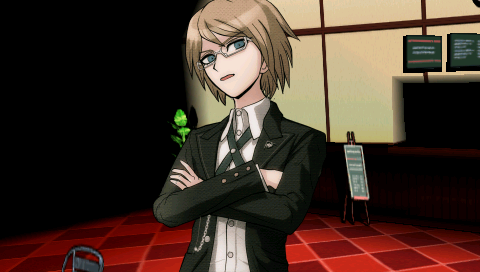 Nevertheless, that's a fine array of gloomy faces I see here.

Adding a gloomy expression to an already ugly face may be going too far, though...

You look like frogs caught in a cesspool. I fear just looking at you can get something stuck to me.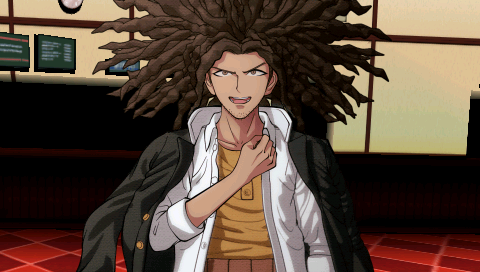 We're sorry!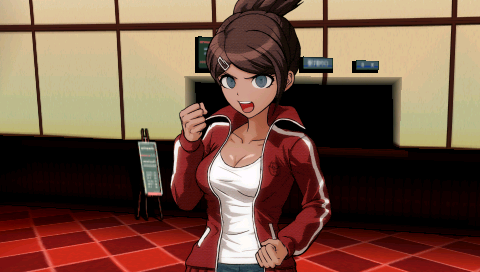 Why are you apologizing?!!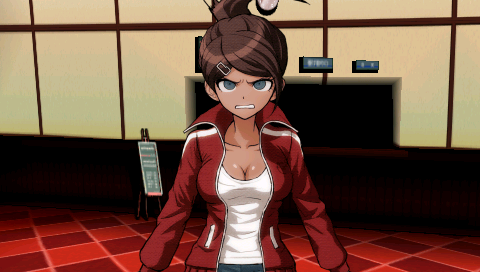 Anyway, go away! This has nothing to do with you!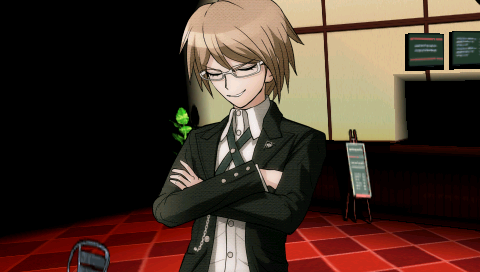 You're correct here. It has nothing to do with me. Me and you will never have anything to do with each other.

And since I have absolutely nothing to do with your ugly faces...

...Conversely, you have nothing to do with the helpful information I just got from a certain something.

Eh...?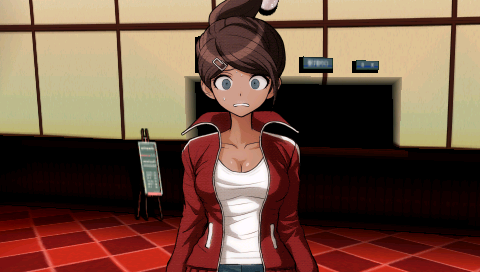 Did you just say... what I think you said?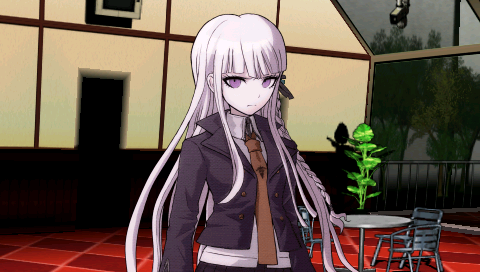 ...Togami-kun, where have you been all this time?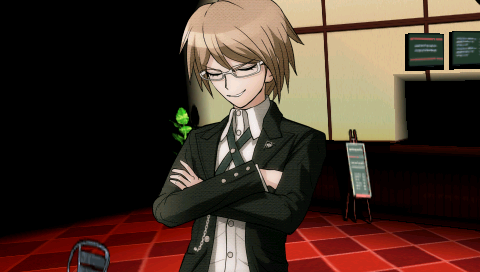 Fine. I can tell you this much. Let's give your lazy heads something to think about.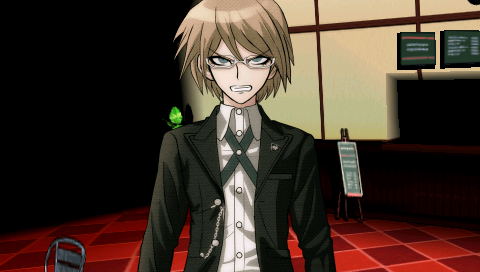 I've just walked out of a nice long bath. Is there anything else you want to know? Maybe my horoscope for today?
He's been in the public bath...!?

Maybe... he's trying to say Alter Ego found something important!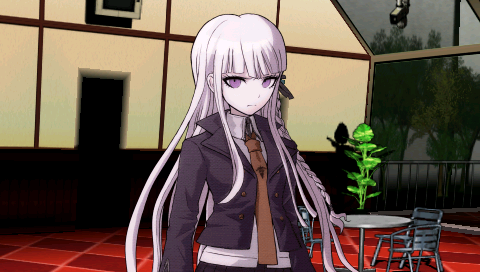 I think... we could all use a nice bath right about now...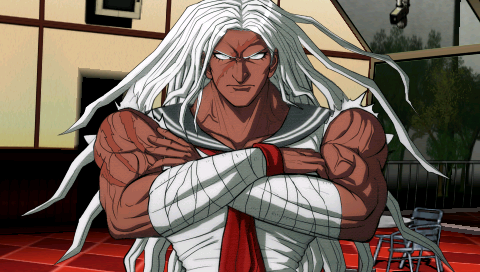 Yes, I think you are correct.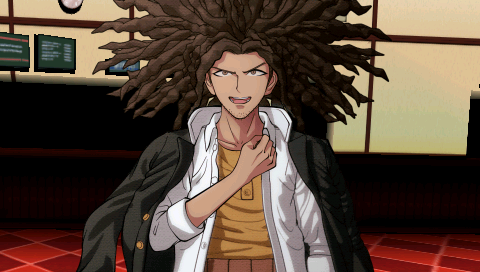 Mixed bathing, 'right?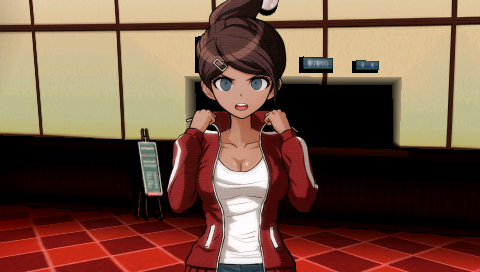 Mixed bathing...!
It appears Togami-kun got some kind of information out of Alter Ego...

What... could that information be...?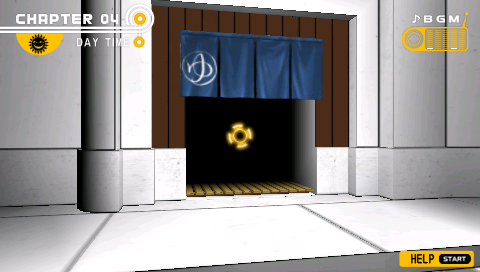 You'll find out next time!