Part 22: Flash! Ahh!
Chapter 18: Flash! Ahh!
Last time on Let's Play Disgaea we ended on a bit of a down note. This time, we're starting Episode 9!
Episode 9 Intro Drama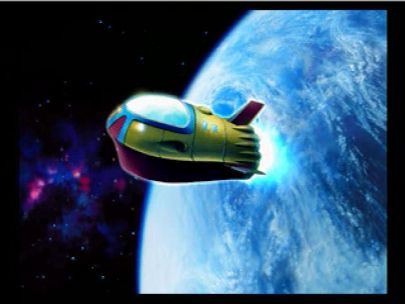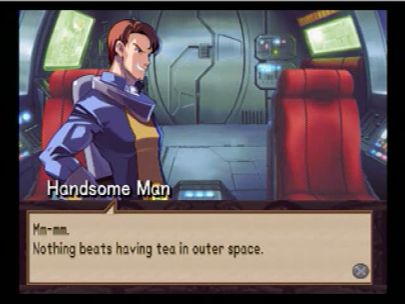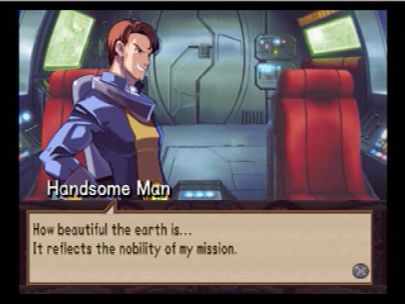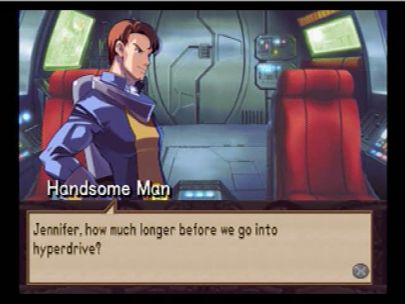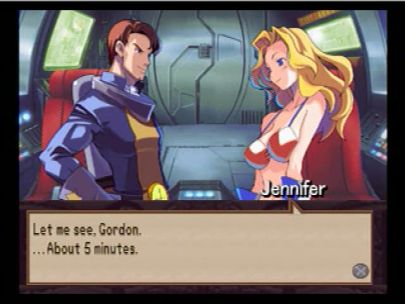 I see. Only 5 minutes until we say goodbye to the earth...

Are you scared, Gordon?

Hey, hey. You're joking, right?
Captain Gordon, Defender of Earth is afraid of nothing.
You of all people should know that. You've been along on all my adventures.

*chuckle* Right.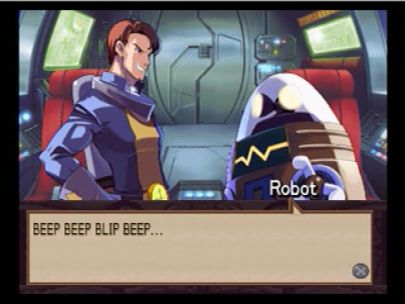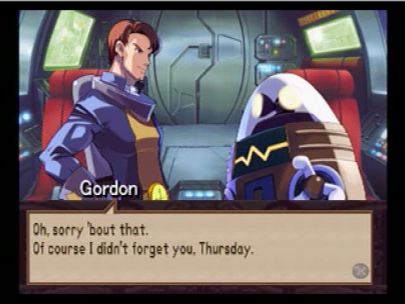 GORDON KEEPS STARING AT JENNIFER'S THIGHS. PERVERT PERVERT PERVERT...

Hey! Why you!

Tea time's over, Gordon.
We have a transmission. ...Looks like it's coming from the Earth Defense Force headquarters.
I'm turning on the holographic projector.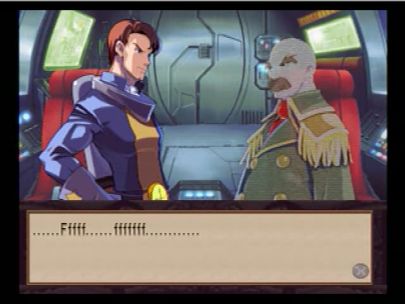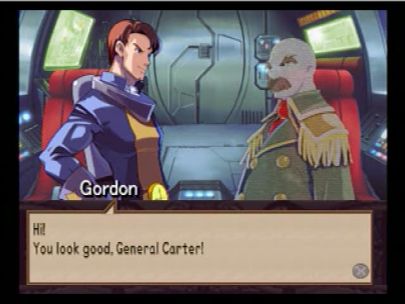 So, what can I do for you, Commander-in-Chief?

You are moments away from entering hyperdrive. This will be your last contact with Earth.
Do you have any messages, Gordon?

Let me think... Tell everyone on Earth to have a grand parade ready for my return.
Oh, yeah! Don't forget the hot babes and Pizza Shack's Teriyaki Pizza.

...We'll see what we can do.
I'm sure you don't need me to repeat this, but the earth's fate is in your hands. We're counting on you.

It's nothing I can't handle.

How true. I pray for your success, Gordon.

Gordon, we're about to go into hyperdrive.

Okay, Jennifer.

HYPERDRIVE ENGINE #3 READY. ALL SYSTEMS GO.
NOW ENTERING HYPERDRIVE.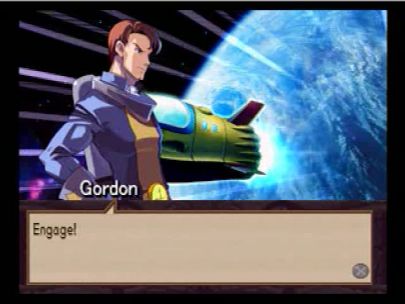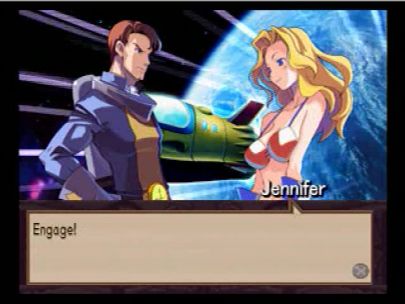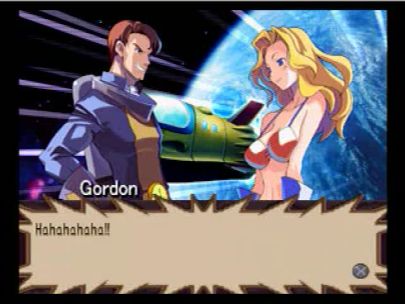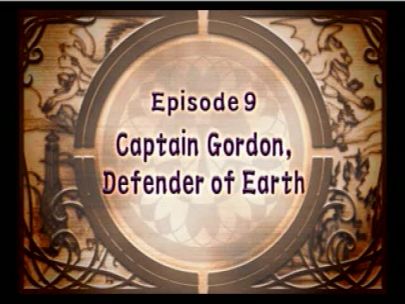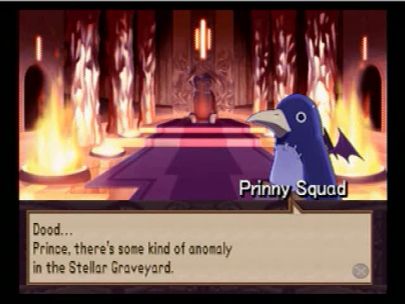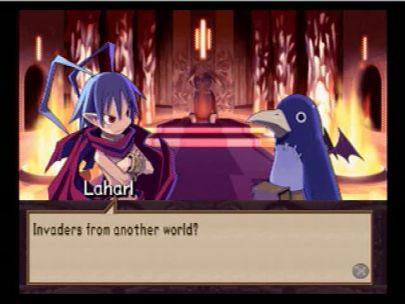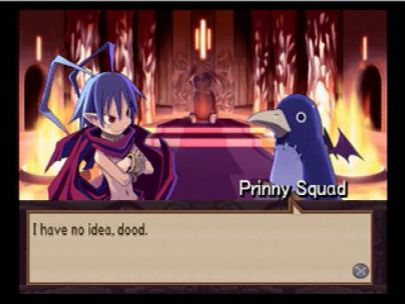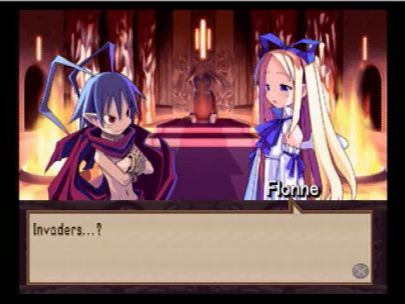 Are they angels who are here to take me back?

I doubt it. That place attracts a lot of weird things besides stars.
Flying saucers, probes, brain suckers, midgets with glowing fingertips...

Oh, my... That means there may be people who are hurt.
Let's go, Laharl.

Forget it. It's probably just a piece of trash.

Laharl!

Geez... Shouldn't an Overlord be doing something more important than this?
Next time on Disgaea:
Captain Gordon saves the day!