Introduction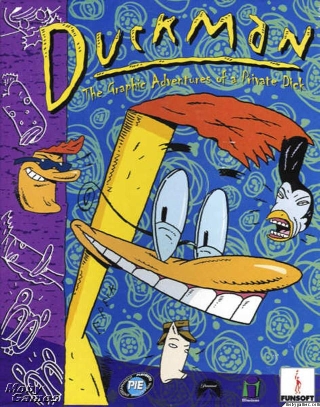 Hello all and welcome to my Let's Play of
Duckman: Legend of the Fall
. Duckman is an adventure game based off of the great TV show that nobody watched. The game came out in very limited distribution, which is sad as a lot of work was put into this gem. In fact, almost all the voice actors from the TV show are in the game playing their respective characters.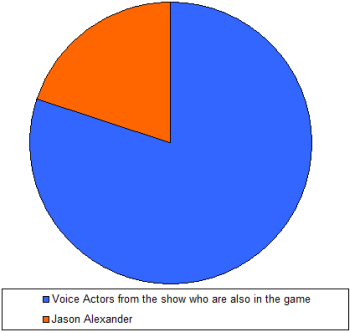 Just like my
Woodruff LP
, I will be doing this as a video LP with subtitles. I feel that screen shots would not do justice to the great voice acting in the game.
Also, Duckman Seasons 1 and 2 are finally coming out on DVD this month, and I kinda hope this thread will generate some Duckman awareness, as it really is a great show.
As some of you are not acquainted with the show, I wrote up (partially stole from Wikipedia) some character Bios, these are presented in the next post. I will also be (hopefully) making short videos using clips from the show to give you better backgrounds on the characters.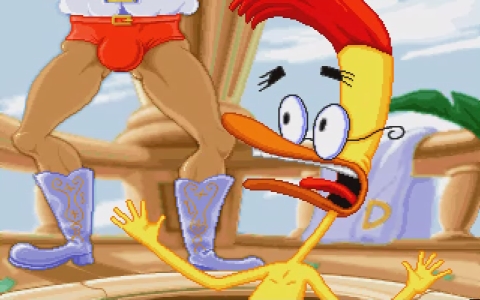 Videos
| | |
| --- | --- |
| Duckman Act I: Iz-Lazy-Ass | Viddler |
| Duckman Act II: Julio iz me, Julia | Viddler |
| Duckman Act III: It wasn't a pony, it was a donkey | Viddler |
| Duckman Act IV: Free me with oral sensations | Viddler |
| Duckman Act V: Chuga Chuga | Viddler |
| Duckman Act VI: You are so lucky I dont know what "insipid" means | Viddler |
| Duckman Act VII: The only thing I should use on that thing is Ms. Palm and her five daughters | Viddler |
| Duckman Act VIII: Impress the ladies by showing off your big kick | Viddler |
| Duckman Act IX: Crime is the illness and Dr. Uzi has just opened up a free clinic | Viddler |
| Duckman Act X: Let me get you a dollar for your trouble, outer space homeless person. | Viddler |