Part 209: MortuusLupus: Update 10
"What do you MEAN you can't find it? I can see from mayor bob's records, his IMMACULATE records, that the dragon did die here, in full view of this fortress. And now you are telling me that the body is GONE?"
"Y-yes, Provost," stammered Anticheese. "I am sorry, but the corpse is not where the creature died."
"This is absolutely unacceptable. Look out there, onto the University's main research hall. Tell me, what do you see?"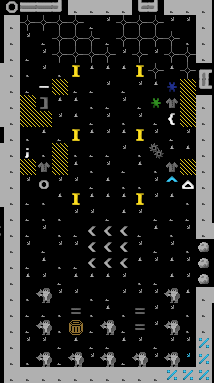 "Well, there's the training stations fashioned from solid gold blocks. And the columns are beautiful."
"What was your trade, Mrs. Anticheese?"
"Animal caretaker, madam. I mean sir. Sorry, sir."
"So the first thing you notice in the hall is the engineering and architecture?"
"N-no sir, the Spawn we - you - captured. Truely that was an amazing feat."
"Yes, it was. Now look closely. Do you see anything missing? Any assembled skeletons of other terrible creatures? The Titan? Dragon? Hydra? The Greater Spawn at all?"
"No, sir. I...sir, the hydra corpse is missing as well. And so is the Titan's skull."
"WHAT!?"
"I'm sorry sir, I don't know what happened. I was not responsible for the bodies, only for the creatures still living."
"...You understand that there is still a warrent out for your arrest. And that the only reason - the ONLY reason - why you have not faced punishment is because of my orders."
"Yes sir! And I appreciate that, and this job that you have so graciously given to me."
"Then I suggest you find some very large creatures to put on display, NOW."
"Yes sir, I think we have a Mammoth that-"
I am no longer listening at this point. What is it about learning that these cretins have such a difficult time understanding? I pray for a group of immigrants this season, if only so that I can find someone gullible enough to take over administrative duties of this fortress so that I may focus my energies on more scholarly pursuits.
****
Shortie tonight, I'll have a bunch of time tomorrow to set up a proper update.