Part 10: *Hyun-ae, day 2 - Motherhood Credit Act
Voting results:
Block M4: 7
Block M5: 1
Block M6: 1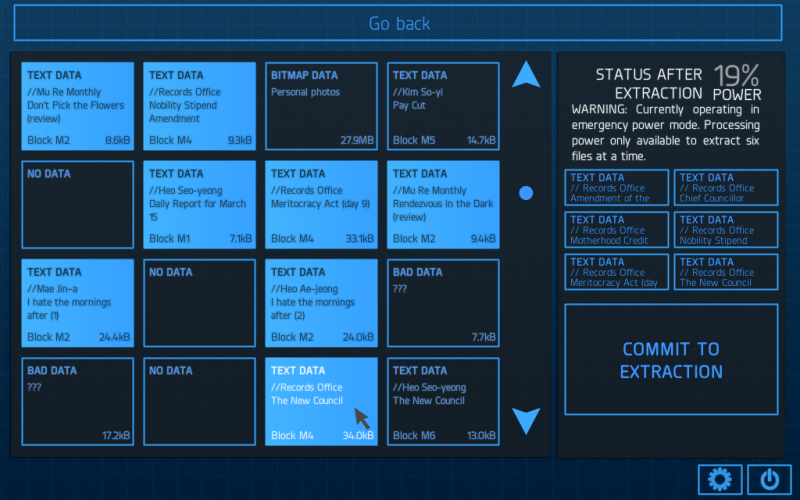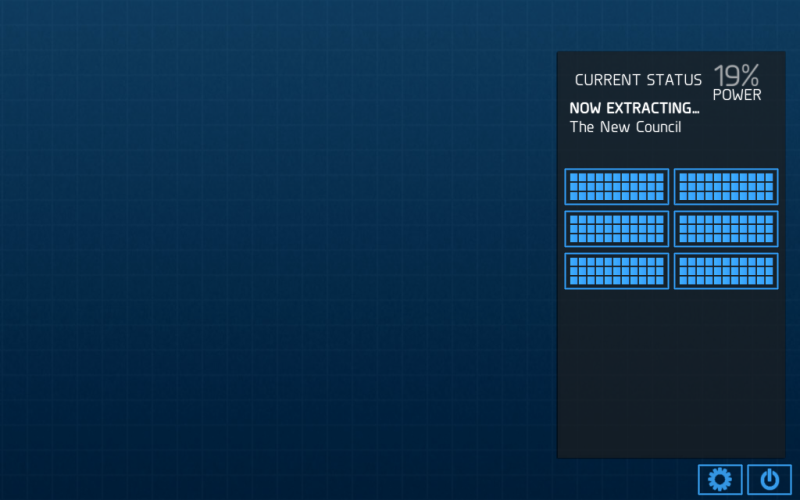 Enough romance! This block looks a bit more serious.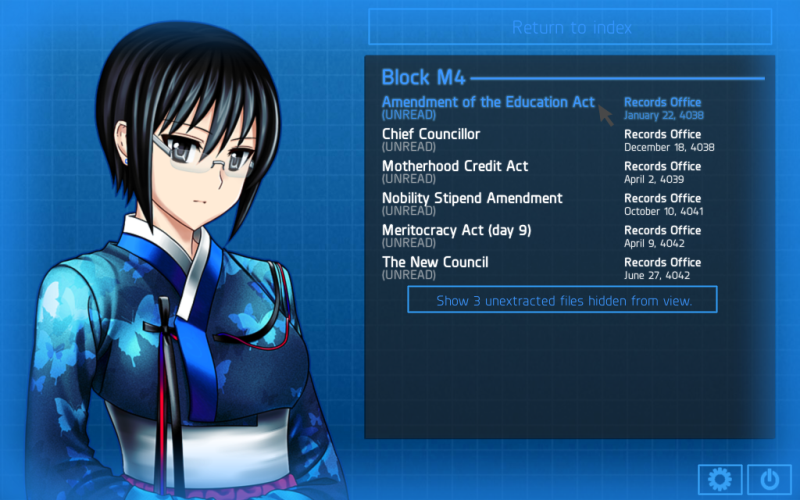 Amendment of the Education Act - Records Office, Korean, January 22, 4038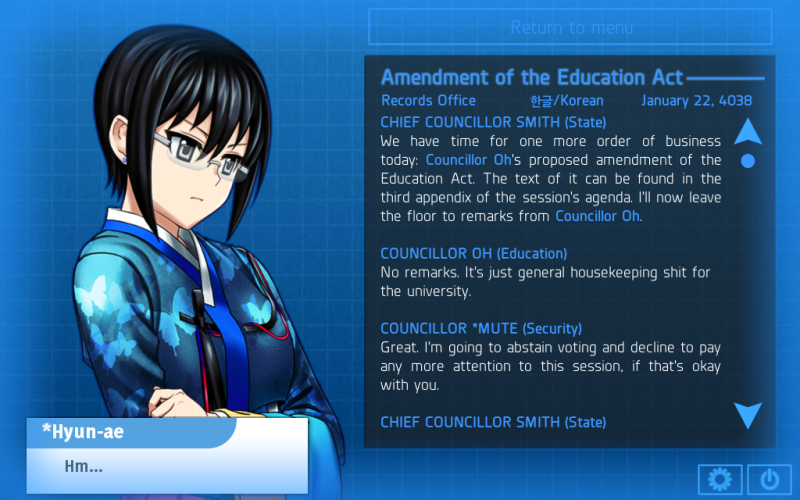 BGM: Old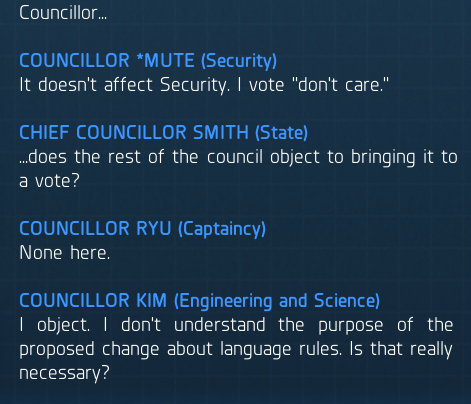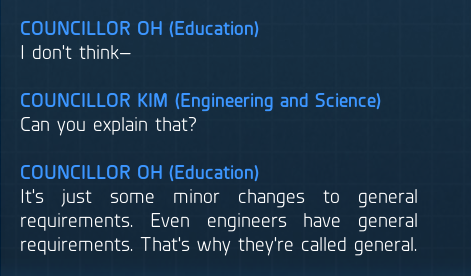 ...I don't understand what they're talking about...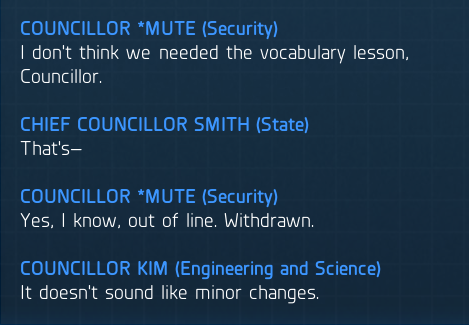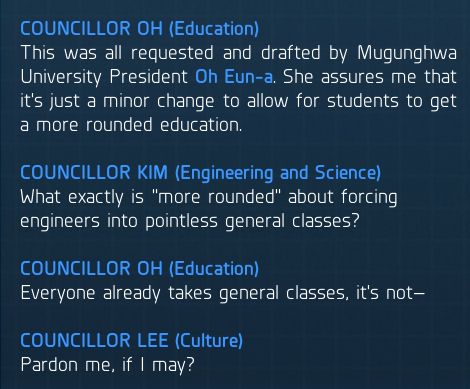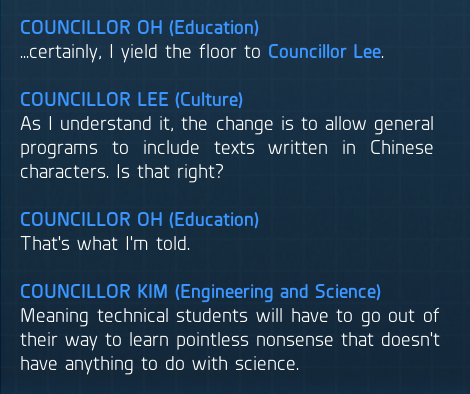 ...oh. But... learning Chinese characters
is
silly!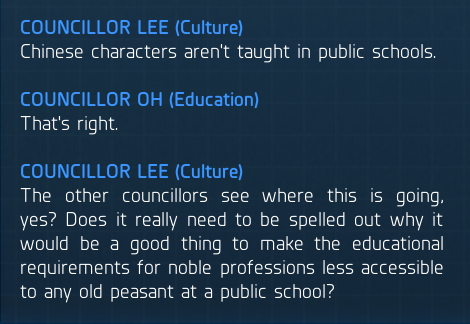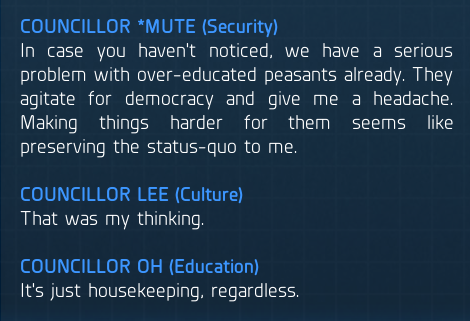 Whoa... *Mute back then really was harsh...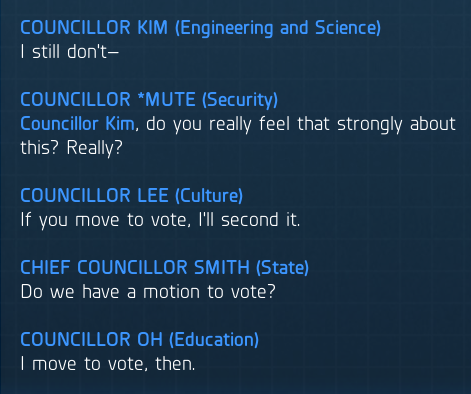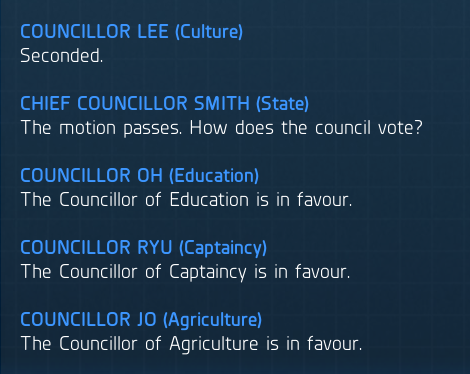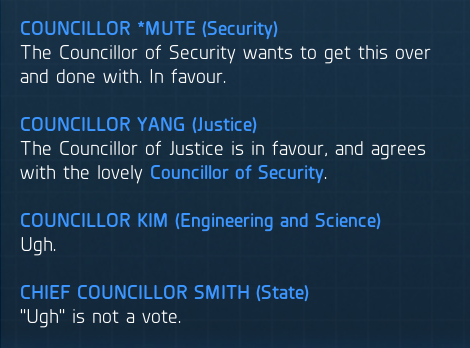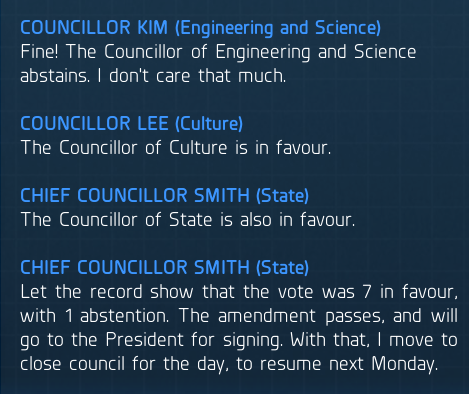 Well... all right...

Updated bios:
Oh Eun-a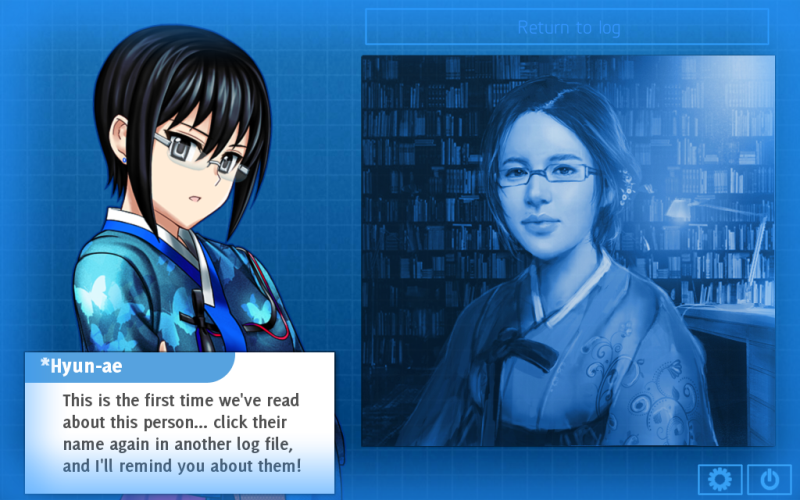 Councilor Oh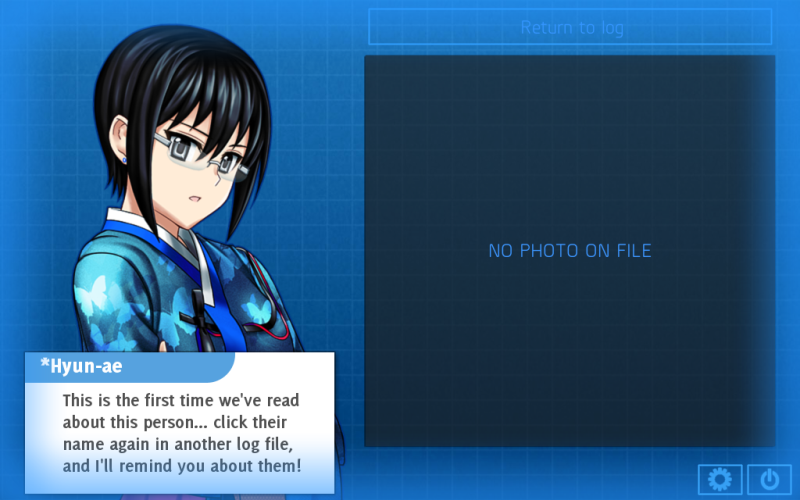 Councilor Kim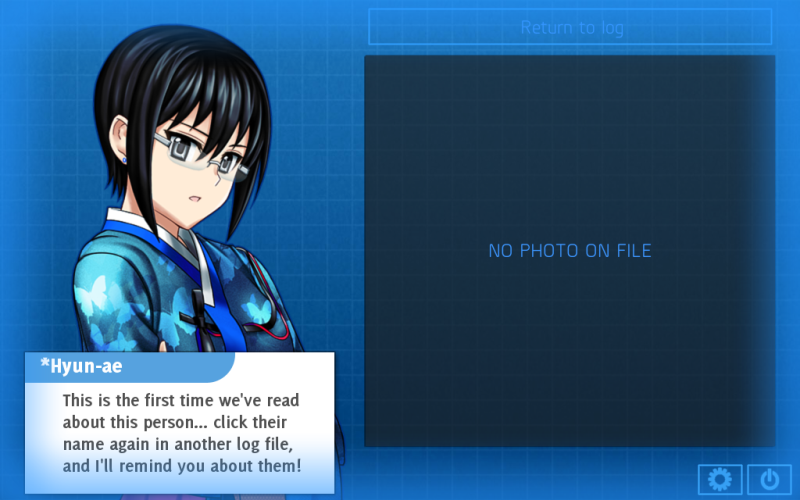 Councilor Jo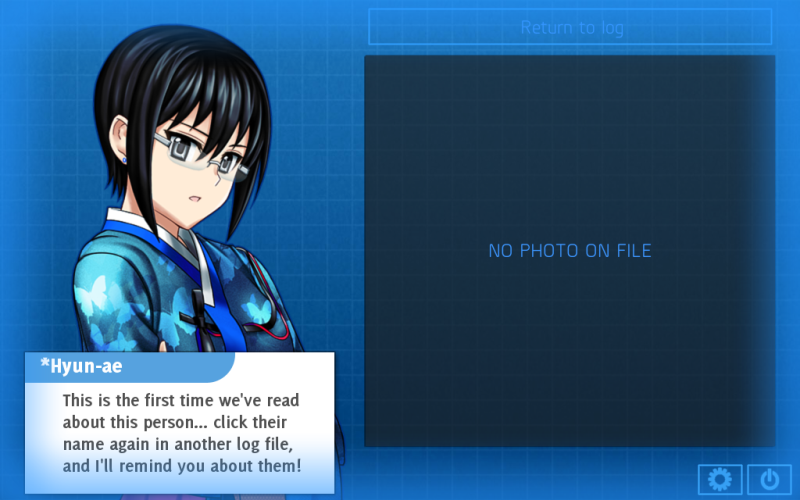 Councilor Ryu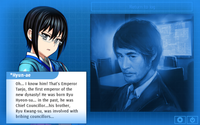 Councilor Lee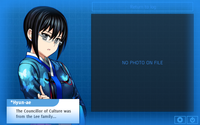 Councilor Yang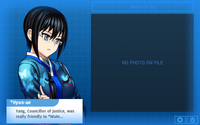 Whew! New blocks.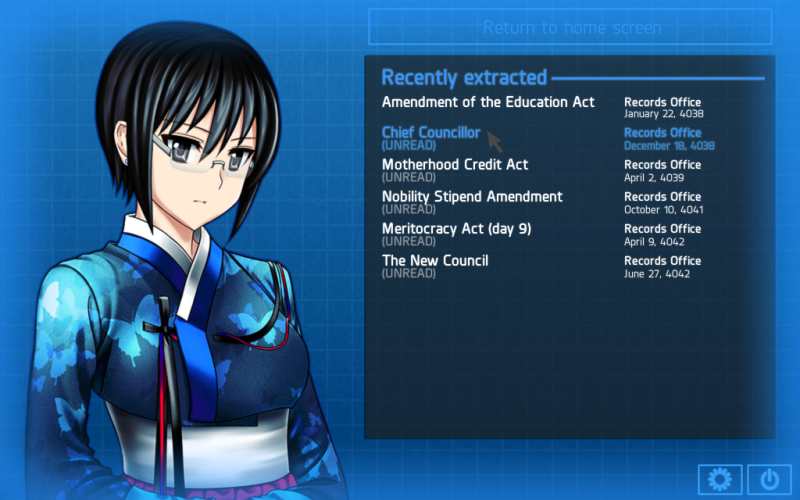 Chief Councilor - Records Office, Korean, December 18, 4038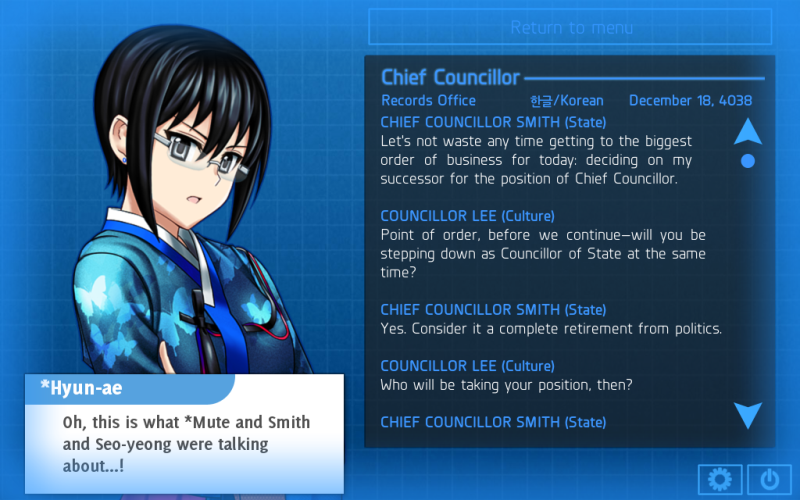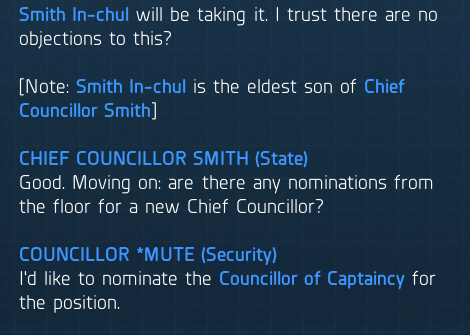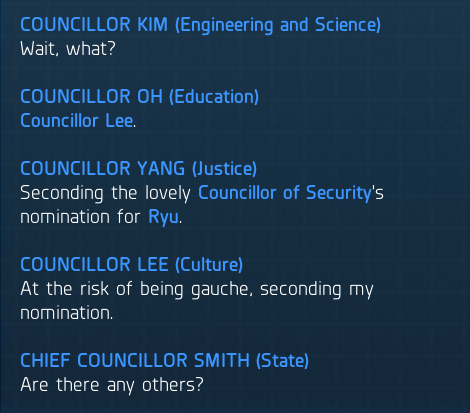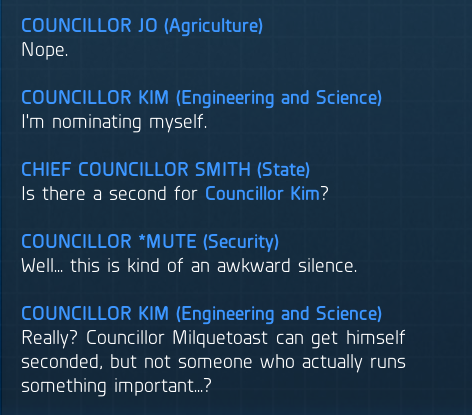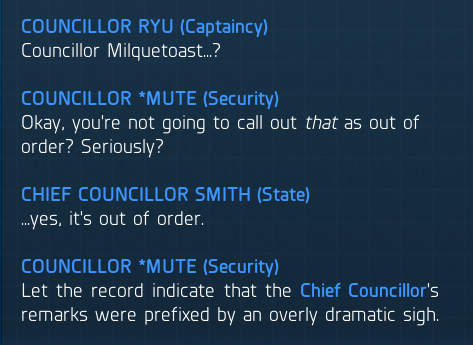 ...ha ha, wow, I always thought politics would be more civil.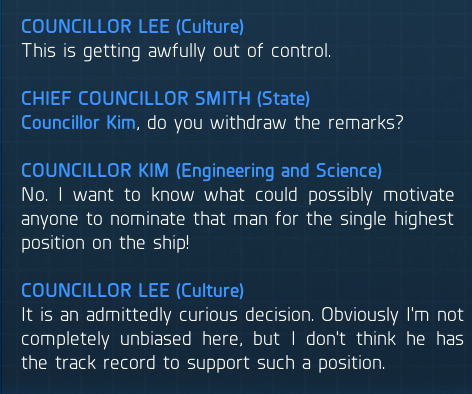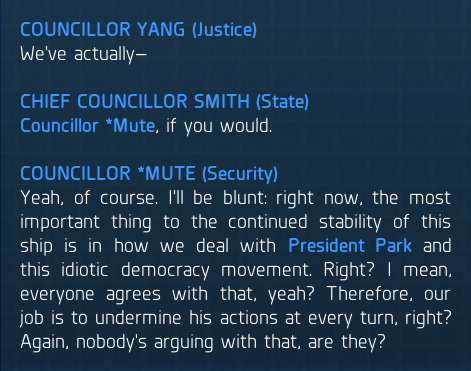 ...huh...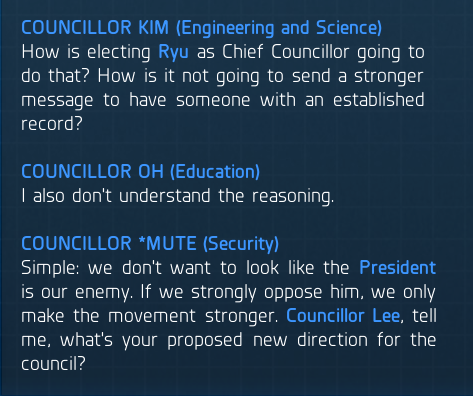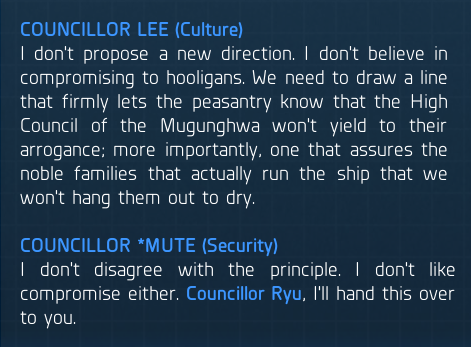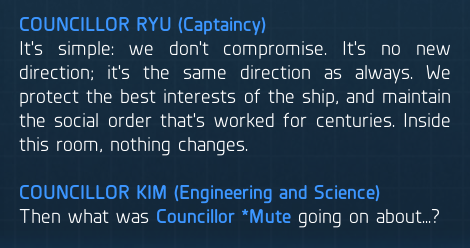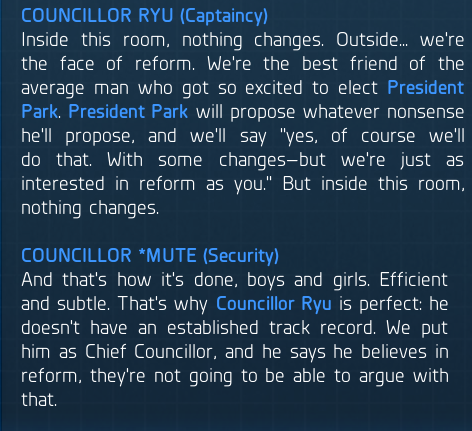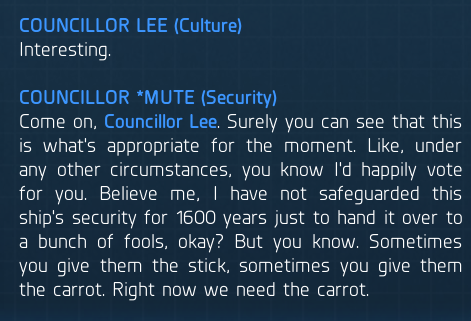 She sure keeps bringing up her age, doesn't she?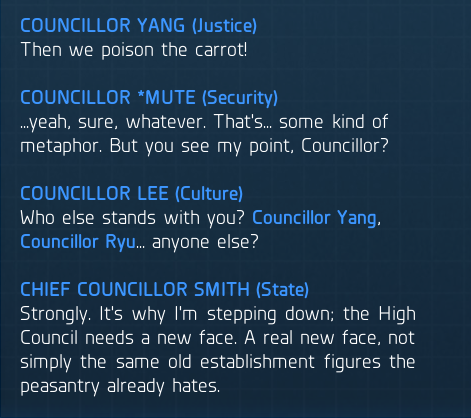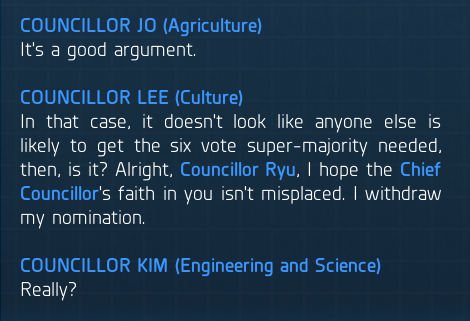 This is, um, kind of boring, honestly...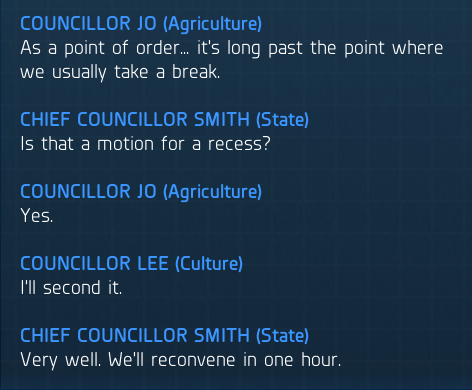 Updated bios:
Smith In-chul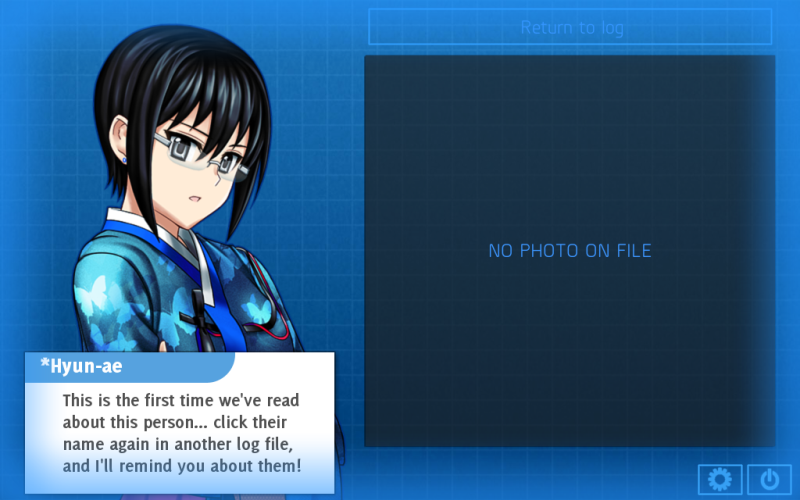 Councilor Smith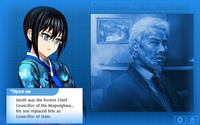 Councilor Kim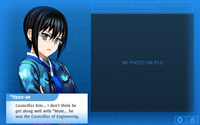 Councilor Oh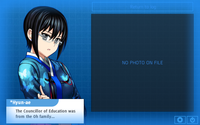 Councilor Jo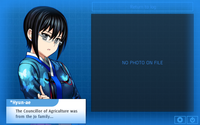 President Park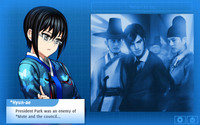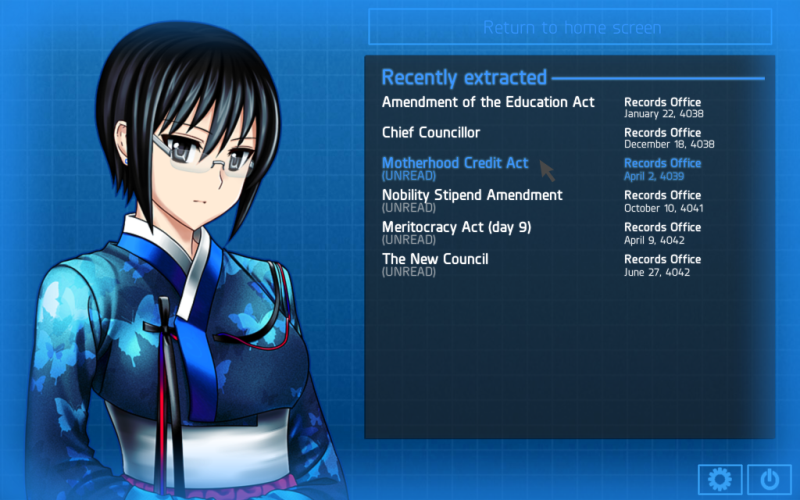 Motherhood Credit Act - Records Office, Korean, April 2, 4039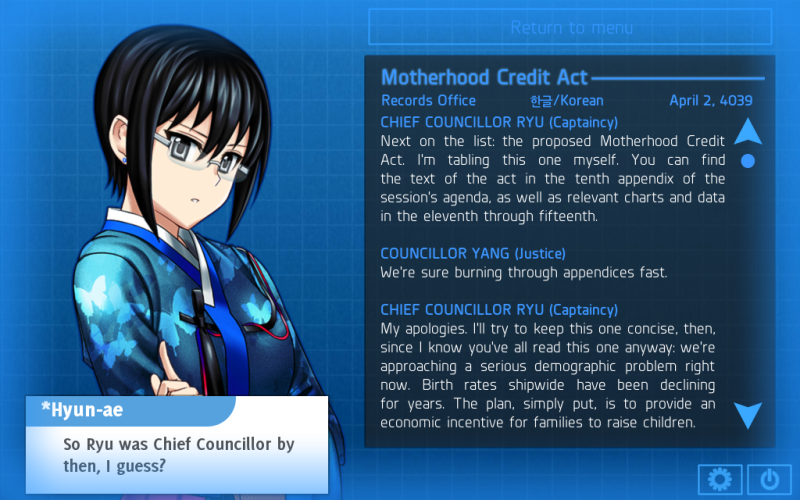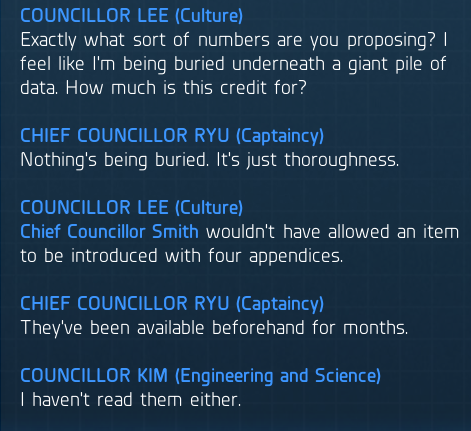 ...lots of bickering...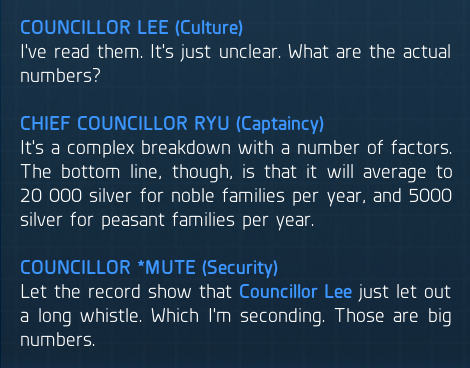 ...and really boring economics-type stuff...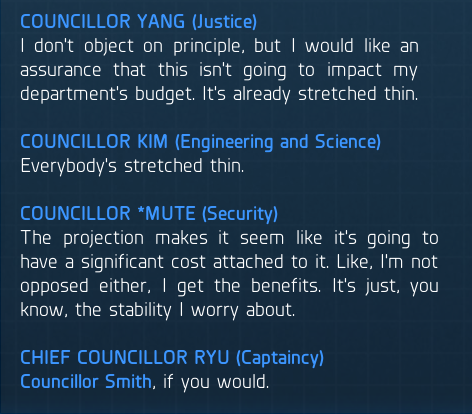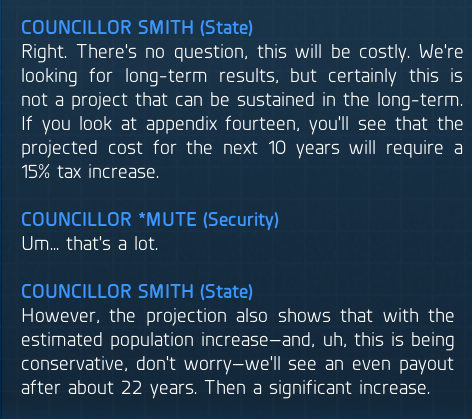 I don't really get it...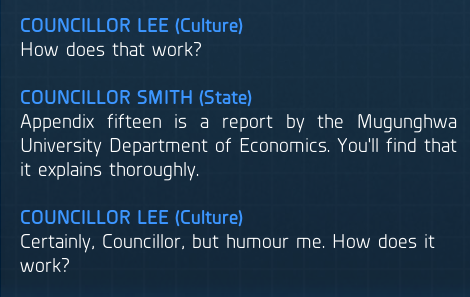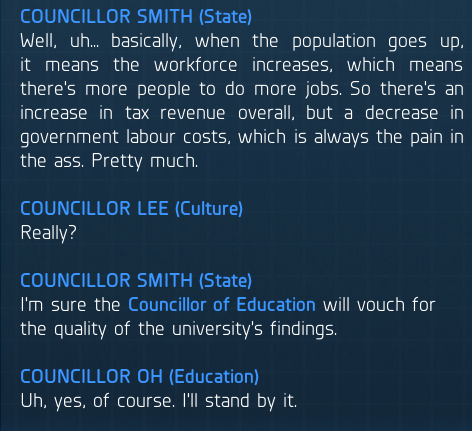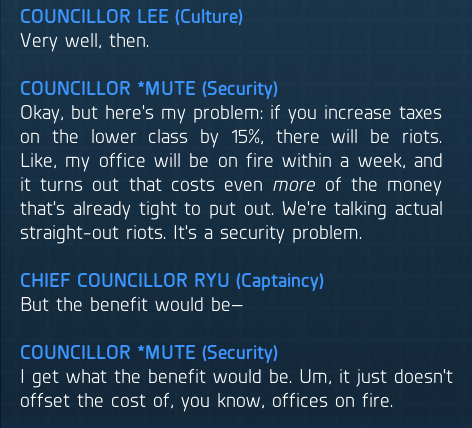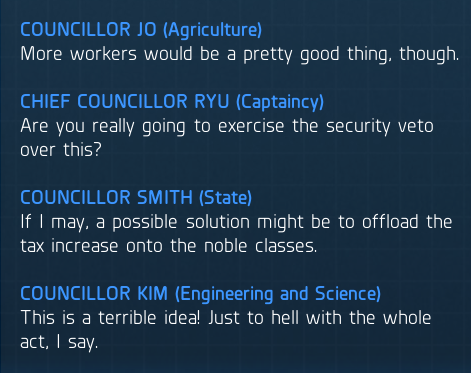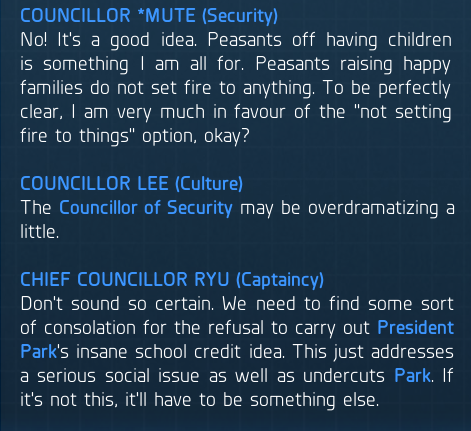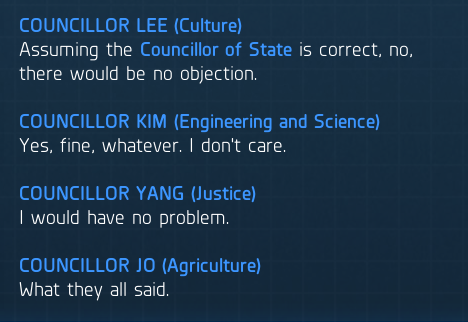 Updated Bios:
Councilor Smith
(Not the same one as last log)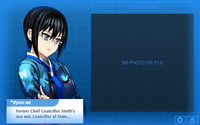 In case you're as lost as *Hyun-ae is right now, here's the quick breakdown of what we've covered so far:
Councilor Oh proposes a change to the Education Act that allowed texts written in Chinese characters in higher education. The major takeaway from this is that it makes it harder for the peasantry to get educated, since they don't have easy access to the sort of schooling that would teach them Chinese literacy. Passed 7-0.

Chief Councilor Smith stepped down both as Chief Councilor and Councilor of State. The position of Councilor of State went to his son, but the position of Chief Councilor went to Ryu, the Councilor of Captaincy. The plan is that he's an unknown face that the Council can use to make the peasantry think that they're taking a new direction, while internally nothing changes.

Newly-appointed Chief Councilor Ryu proposes the Motherhood Credit Act, which both raises taxes and offers an annual stipend to families that are raising children. The idea of this is to fight the population decline that the ship is struggling with, but *Mute is worried that it'll cause riots. This was punted to further revisions.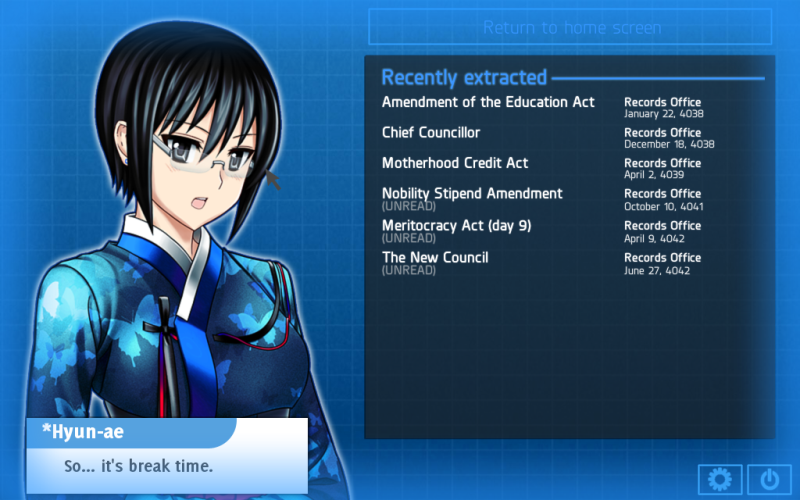 How time flies.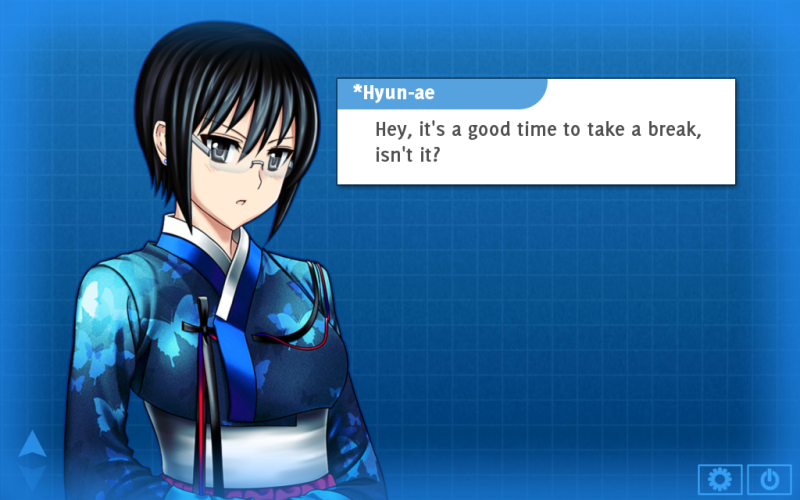 BGM: Vision

Some of the things we've been reading have been really intense...

...I don't really like some of the feelings they're bringing up in me.

So let's take a break and talk about something else!

Um, so...

...uh...

...well...

...er... that is...

...sorry. Geeze, this is awkward, I just don't really know what to say...

...yeah, I have nothing. I'm sorry!

I guess after all I was taught, I'm pretty lousy at filling a silence, aren't I?

Well...

...I guess we should just get back to reading, then? That's something I'm good at doing... Sorry, I know it's really awkward...