Part 41: Bonus 3: Scenario 2 Requests
Bonus 3: Scenario 2 Requests
-----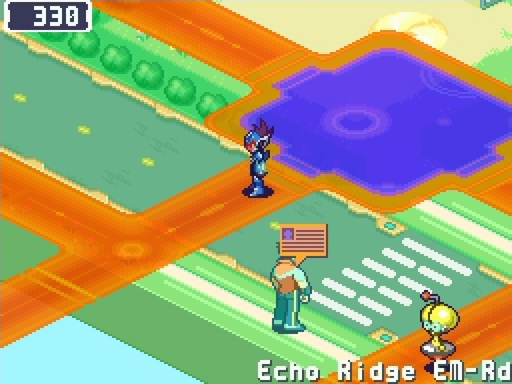 Job:
RC Derby
Giver: Chase Winde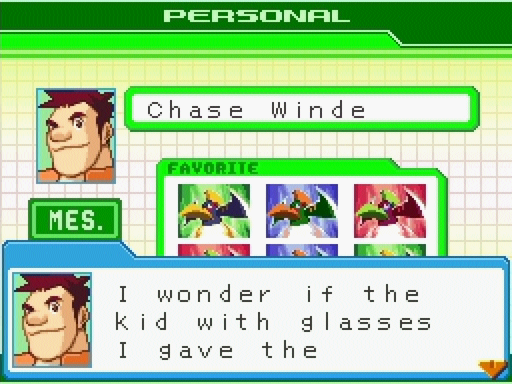 : ...RC to is getting any good at it, and if my PropellerMan is helping.

: That's the guy who gave me the RC helicopter. I haven't been using it at all.

: Do you think we should go over there and show him that it's still working?

: Uhh...
>Yes No

: OK! Let's get over there and fly this thing!

: Right!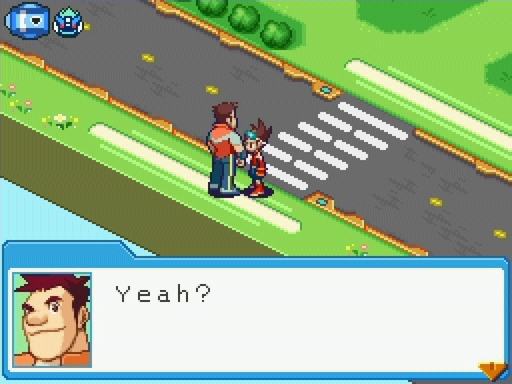 : Oh, it's you, the boy who I gave the RC chopper. How's it working? Have you gotten any good at flying it? I know! Why don't you show me what you can do? Whaddaya say?
>Yes No

: Hey, you look pretty confident! Let's see what you've got!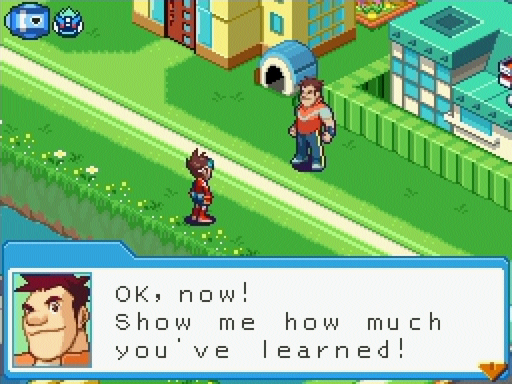 : There are three balls hidden in very high places, somewhere in this town! Use the RC Chopper, find them, and knock them down from their hiding places!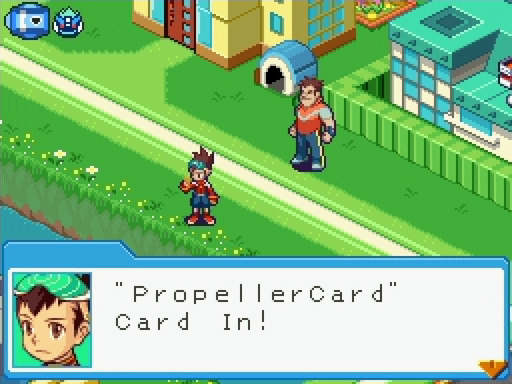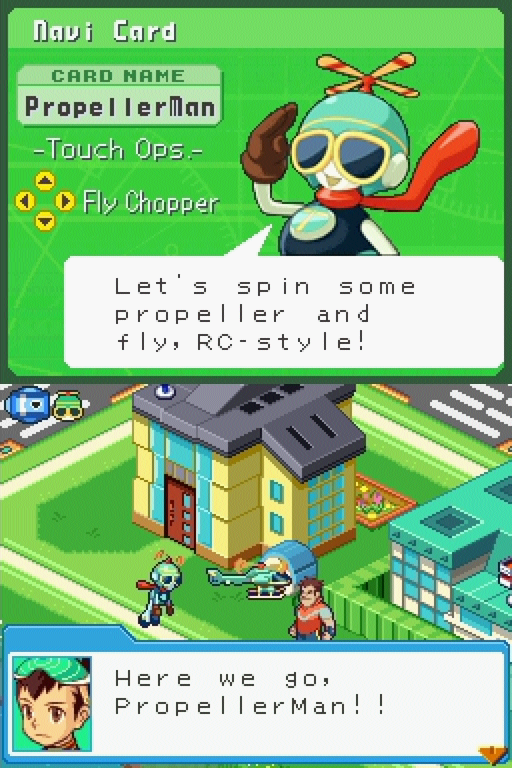 : Let's find the 3 balls and knock them down!
For this job, just use the RC chopper to knock down three balls. It's the same as the story mission, just three times as many balls.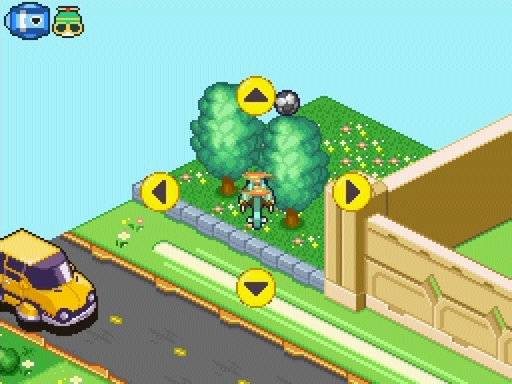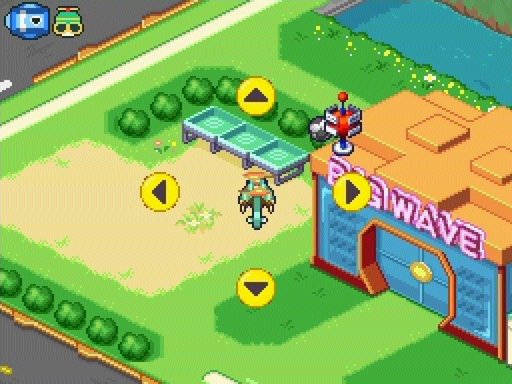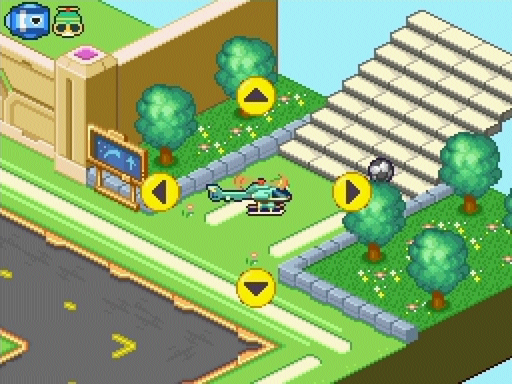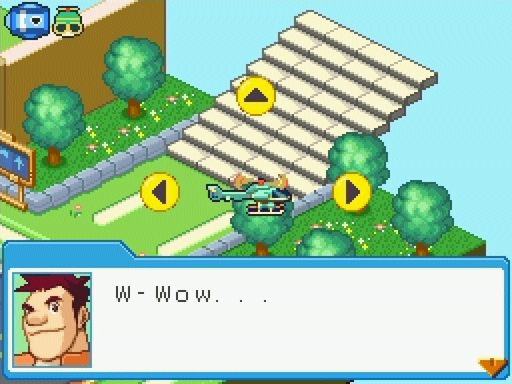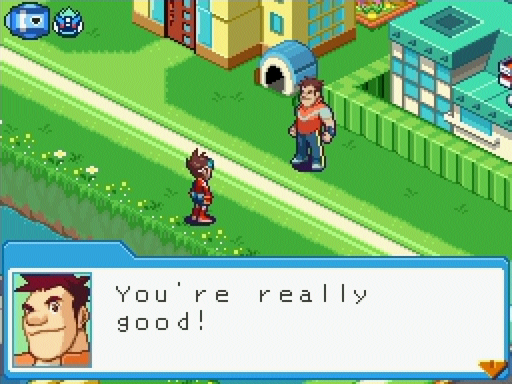 : You're even better than me! This is thanks for showing me your skills!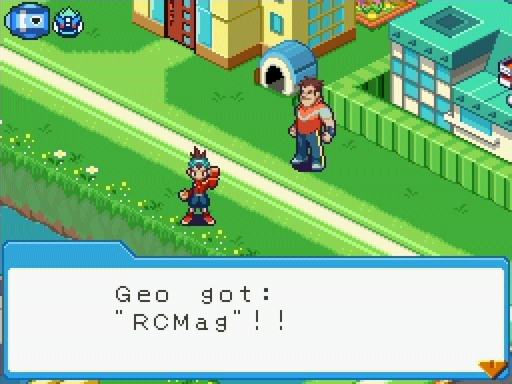 : Now I feel like I have to keep on practicing!
-----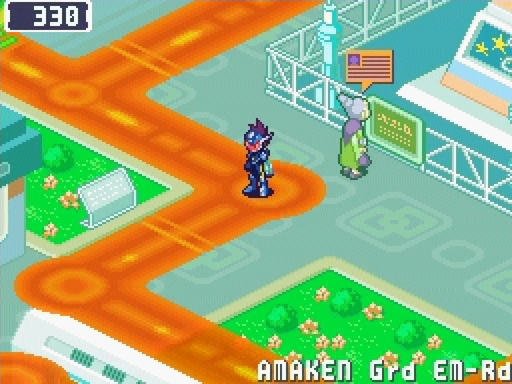 Job:
From the Boonies
Giver: Millie Booney

: ...machines for the life of me. How can I get on that BrotherBand whatchamacallit? Will I be able to make it all alone here? I just want to go back to the country.

: Maybe I'd better help that old lady...

: Oh? Do you want to help her?
>Yes No

: OK! Let's get over there and give her a hand.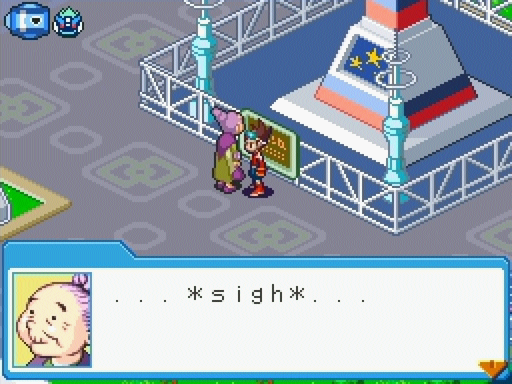 : This big city life is too much for me. Hiya, sonny, Did[sic] you need something? ...Am I alright? well[sic] no, not really. I'm not from around here, and I dunno a thing about the big city...

: You're from around here, aren't you? Is it OK if I ask you a few questions?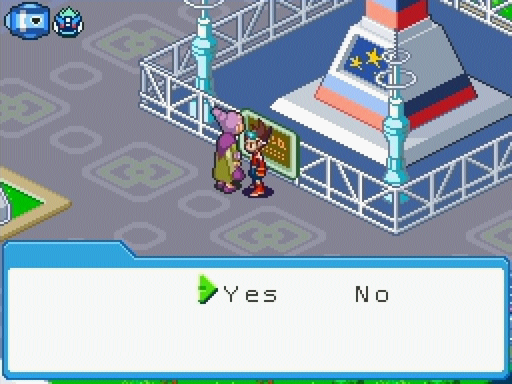 Talk to her again after starting the quest and she'll ask Geo three multiple choice questions. Answer correctly to finish the request.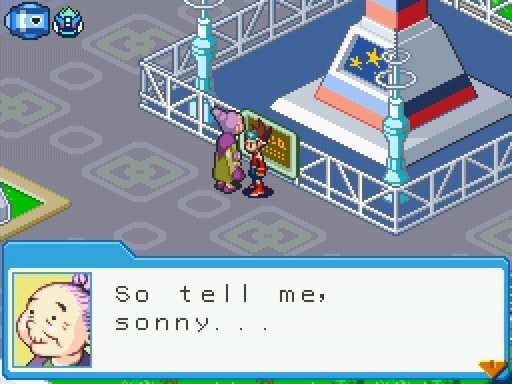 : ...these cards that you use to drive cars and turn on the TV and such; what's that whole system called again?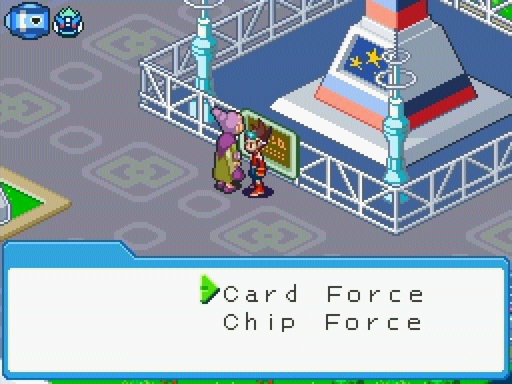 As a note, if you answer wrong:

: Are you trying to put one over on me?
...and then you start over from the beginning.

: Hoh... I see... OK, next... That special connection that only truly close friends can have; what do they call that?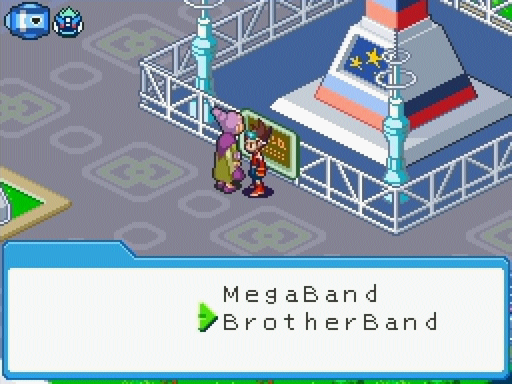 : Hoh, now I see. OK, next... And when two people want to join each other's BrotherBand, what's the thing that they tell each other?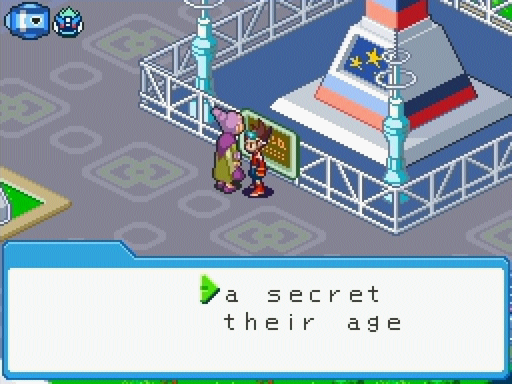 : Hoh, now I see. Thank you! sonny.[sic] Now I know a little bit more about life in the big city. This is for your time.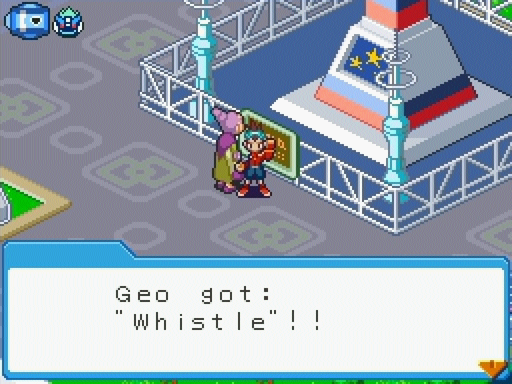 : Maybe you can teach me more another time.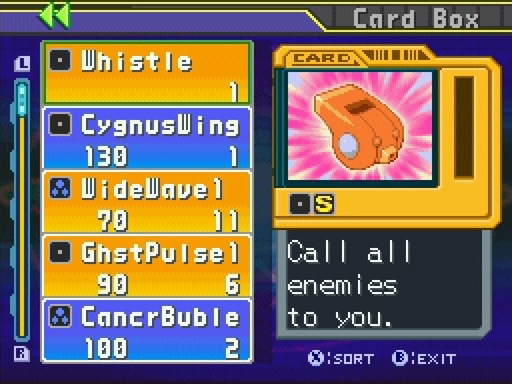 The reward. I've never used it.
-----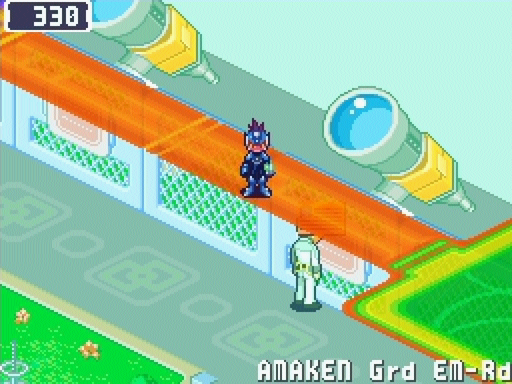 Job:
Fix the Radio Antenna
Giver: Sumar Guy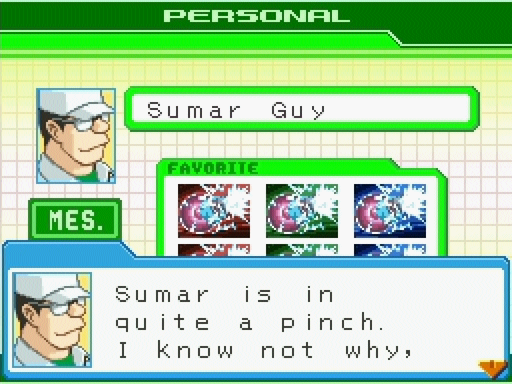 : ...yet there seems to be a strange occurrence with this device. Someone please assist me!

: I'm guessing he's not from these parts...

: Maybe he's from overseas.

: Humans change their words depending on what part of the planet they're from? Now that's strange... Oh, well.

: Well, should we help him?
>Yes No

: OK, let's go over there and see what he needs.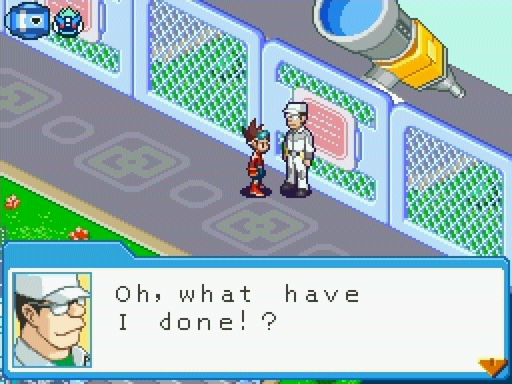 : I'm sorry, I can't talk right now. I'm about to lose my job because the very expensive antenna that's on the roof is broken! I can't get it to work.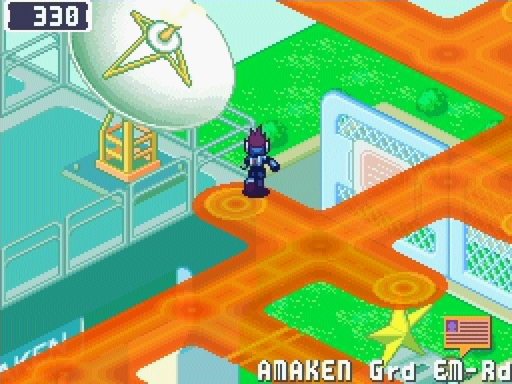 Pulse back in and go up to the antenna. Defeat the virus inside.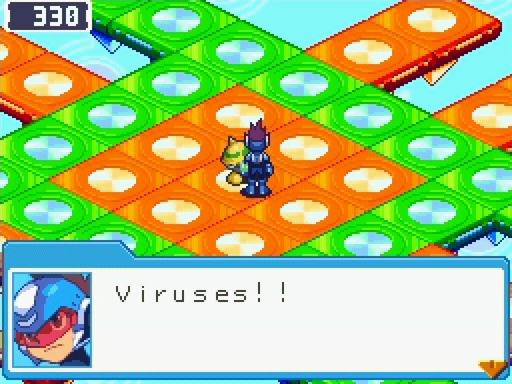 : They must be causing all of this trouble...

: OK, Let's[sic] go!!

: Right!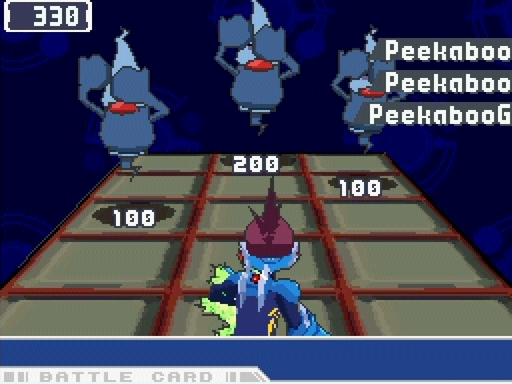 They aren't very threatening.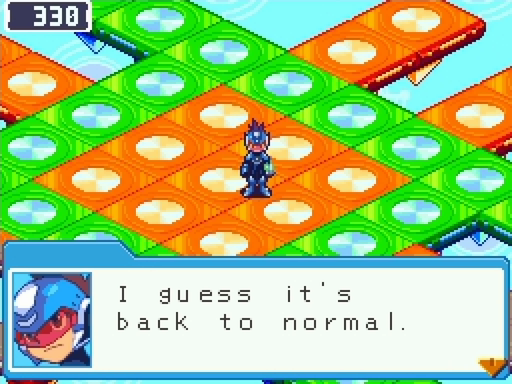 : I'd better let that guy know.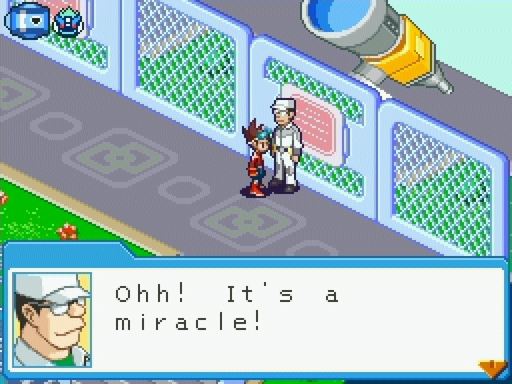 : I can't believe you really did it! You saved my career from utter and total destruction! Even science needs miracles! This is from me!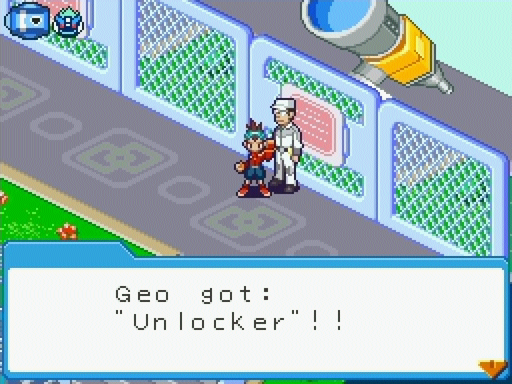 : This case is closed!
-----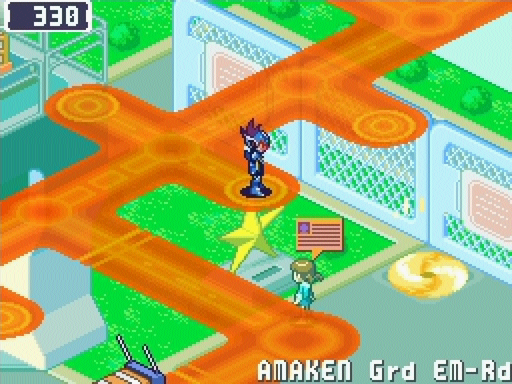 Job:
Email Malfunction
Giver: Chatty Ditz (yes that's her name)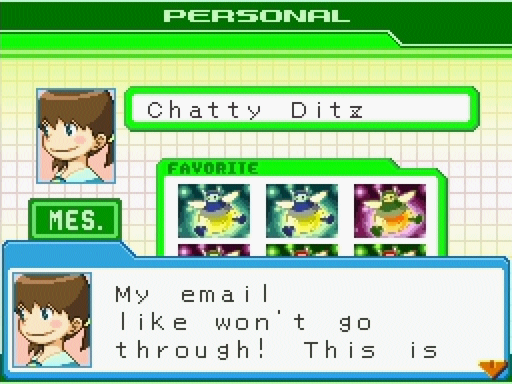 : ...like the worst situation I've ever been in.

: ...Yo[sic]

: Hm?

: Why does she talk like that?

: It's some kind of dialect that was popular about 200 years ago.

: I dunno whether that makes me want to say human's level of language ability is high or low. But I think she said something's wrong with her mail...

: You've got me there... Anyways, should we help her with her situation?
>Yes No

: OK, let's like go down and talk to her.

: ...Yeah, OK.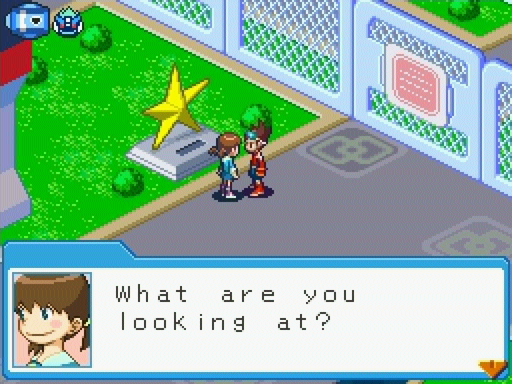 : Huh? Is there something wrong with my mail? Like, yeah, there is! When I try to send mail, it doesn't seem to get to the recipient. It's like, so annoying!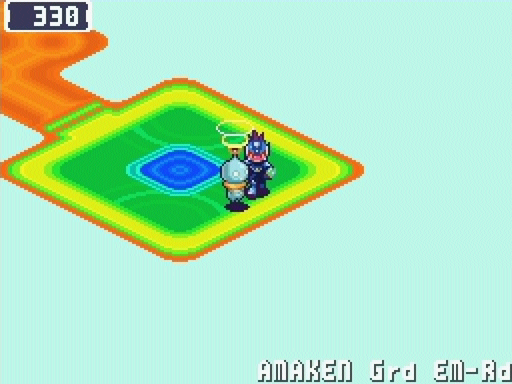 Just pulse in at AMAKEN and walk to the teleporter. Talk to the new Mr. Hertz.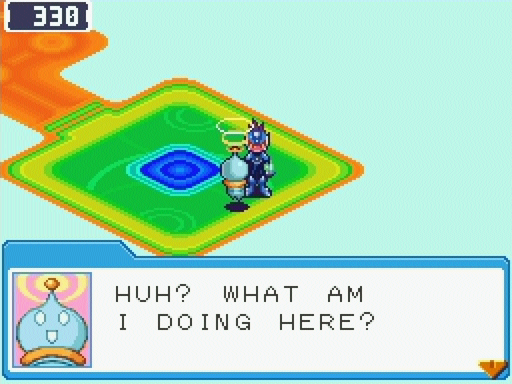 : RIGHT, YEAH, I WAS... ...HUH!? YOU THOUGHT I WAS...? ME? LOAFING OFF!? W-WHAT WOULD MAKE YOU THINK THAT? I WAS JUST IN THE MIDDLE OF DELIVERING SOME MAIL... YEAH, BUT, YOU KNOW... HOW SHOULD I SAY... I WAS KINDA TAKING A BREAK. AND I FEEL GREAT NOW! SO, I WAS JUST ABOUT TO GET BACK TO WORK! PLEASE DON'T BE ANGRY, OK?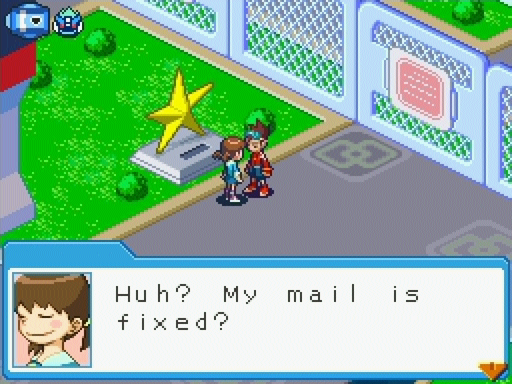 : Like, that's so unbelievable! OK, lemme try it out... ...... Like, omigawd! It works now! You're totally cool! I want you to have this.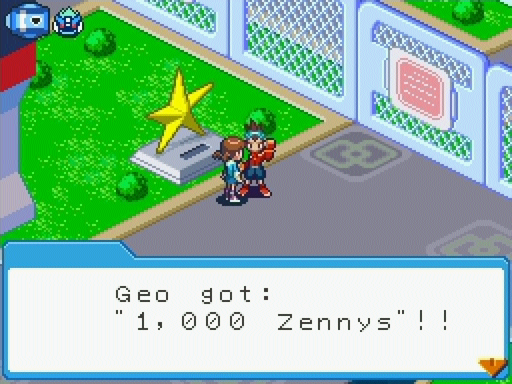 : Thnx! I was like so disconnected!
This is what people who always talk in old Elizabethean sound like, by the way.
-----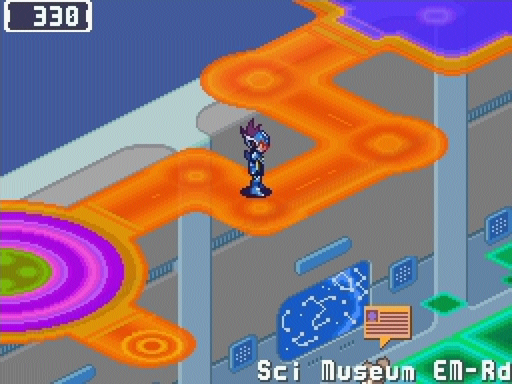 Job:
Help with Homework
Giver: Polly Reade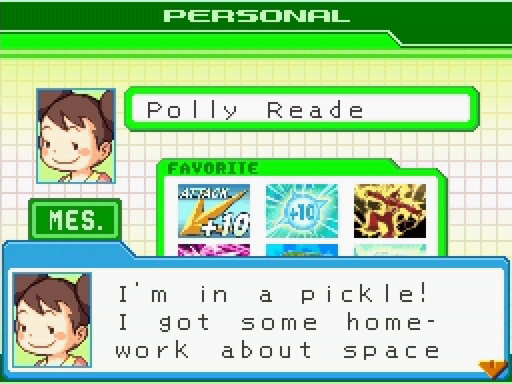 : ...that I don't understand! I'm not really into space and stuff, you know.

: Space huh...

: Space is your middle name, right? Do you wanna help her?
>Yes No

: OK, let's go see what we can do for the little pipsqueak!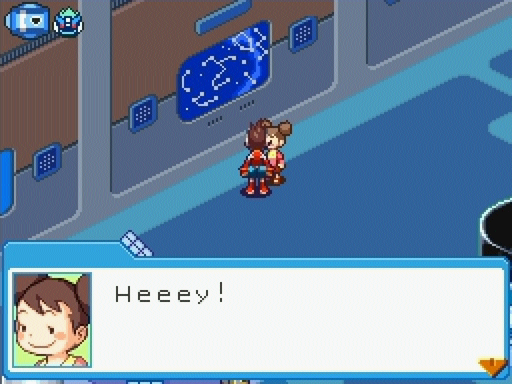 : I have some homework to do on space, but it's hard and I don't know much about space. Could you help me?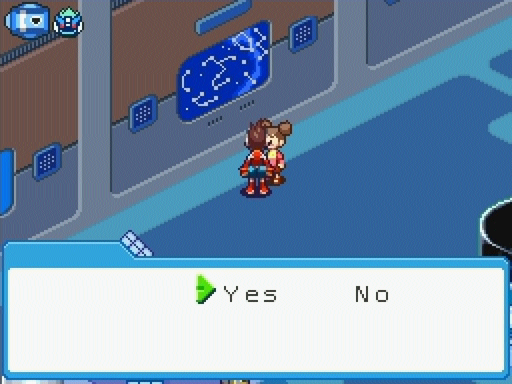 Same deal as the old lady outside. Answer the multiple choice questions.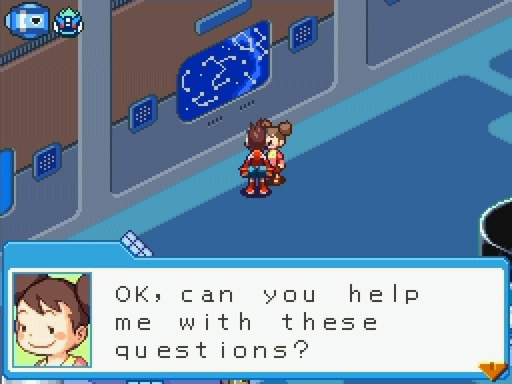 : What's that thing in space that sucks in everything around it?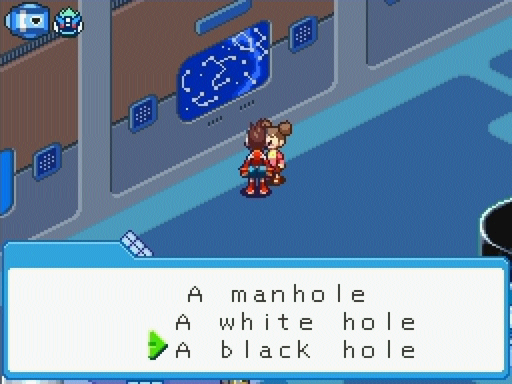 If you answer incorrectly:

: ...Hmmm? That seems wrong to me, and I don't even know much about space.
...and you start over again.

: Wow! That's great! OK, how many of those special Satellites are there orbiting the Earth?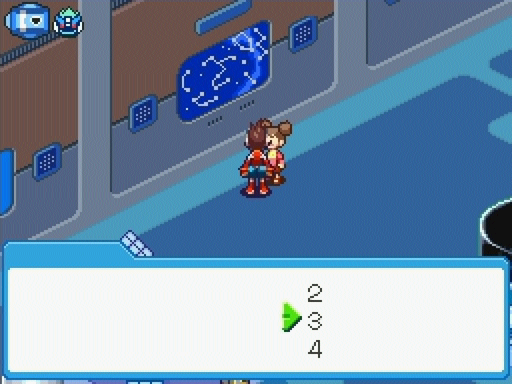 : Wow! That's great! OK, I know two of them are called Dragon and Pegasus. What is the third one called?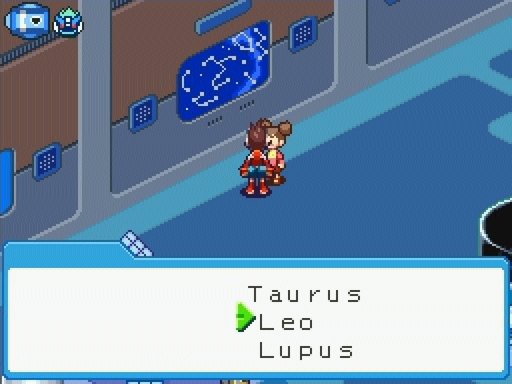 : Wow! That's great! Now I should get an A on my homework! Thanks for the help. Take this.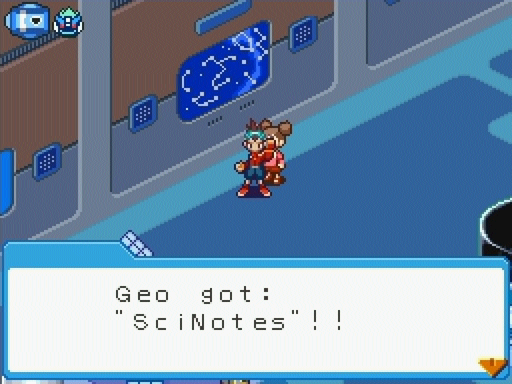 : If I get more homework, I'll call on you!
-----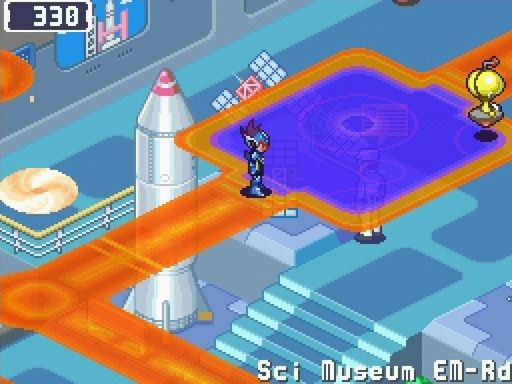 Job:
Kill Us All
Giver: Tuggy McGrav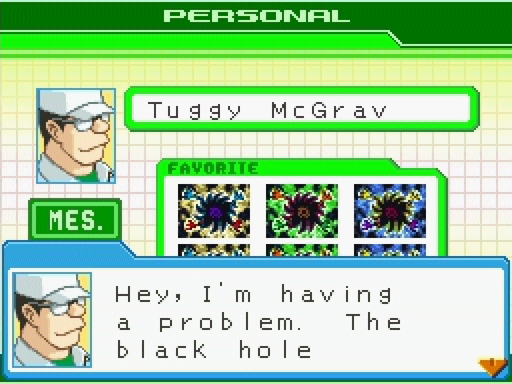 : ...generator, it's broken again. I wish I could do something before I tell Mr. Boreal.

: It looks like something's broken.

: It could be the work of an FM-ian. Let's ask him what's going on!

: Uhh...
>Yes No

: OK, let's mash this FM-ian!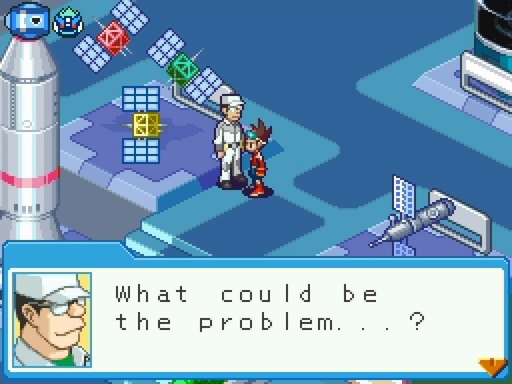 : Argh! The black hole generator is acting up again. This is the 2nd time it's done this recently. I can't figure out what's causing it.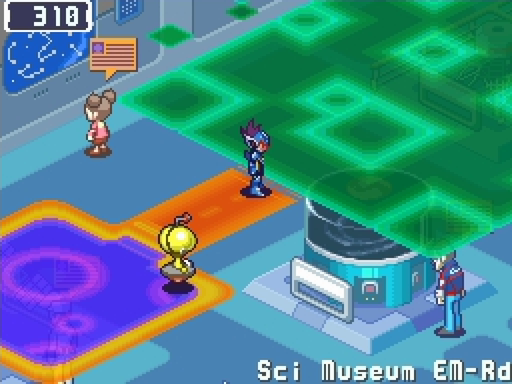 Pulse back in, go into the black hole comp, and kill the virus.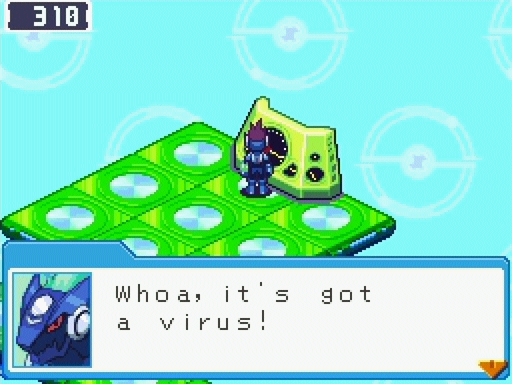 : Dang, this thing sure is vulnerable to viruses.

: OK, let's get rid of that virus!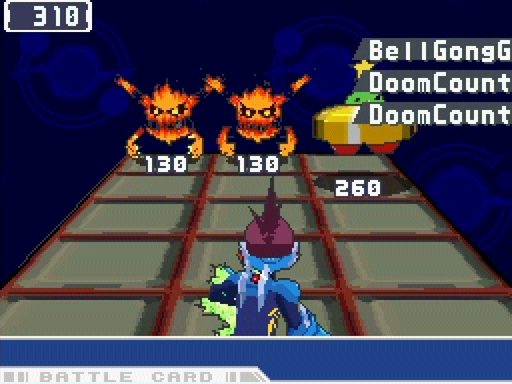 Some new enemies here, but I'll explain them when we encounter them in the wild.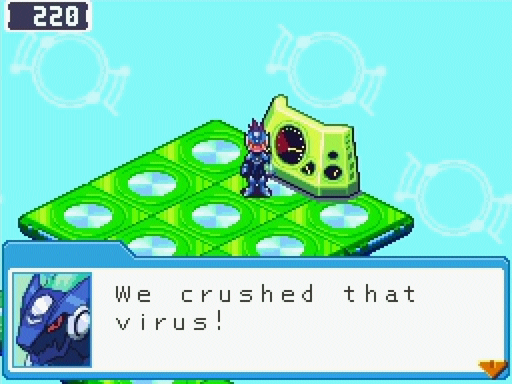 : I guess it's back to normal. We'd better go let that guy know.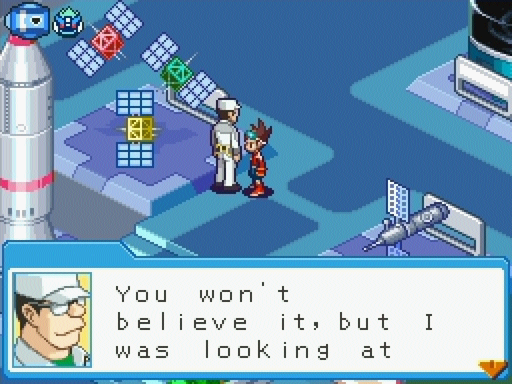 : ...the black hole generator just now, and it seems to have fixed itself! Huh? You fixed it? I dunno how you did it, but you sure know your way around machinery. Here, take this!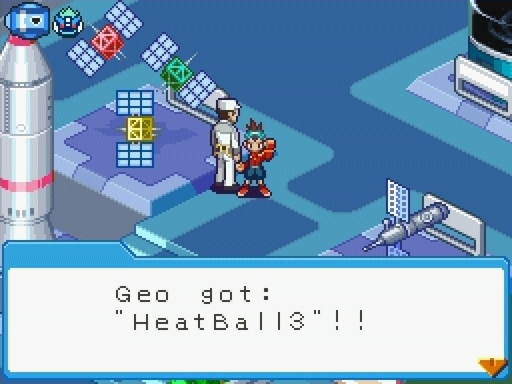 : Why don't you think about becoming an engineer one day and coming here to work?
I'm still not using these.
-----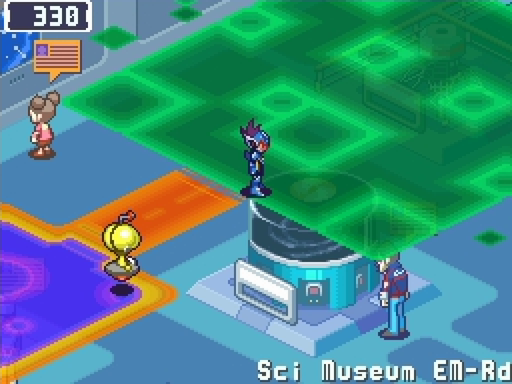 Job:
Inspiration!
Giver: Tom Dubius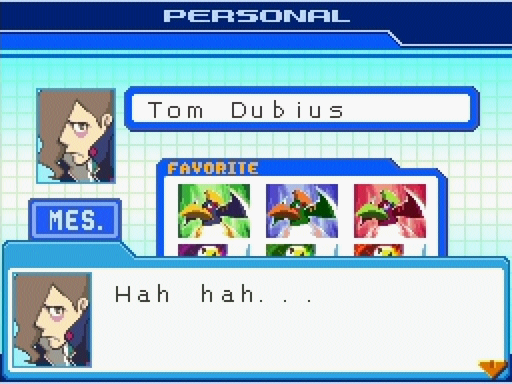 : I'm going to upgrade my invention... *Tee-hee*

: Does he mean that FlapPack thingy...?

: I think so... Should I ask?
>Yes No

: OK, let's check it out!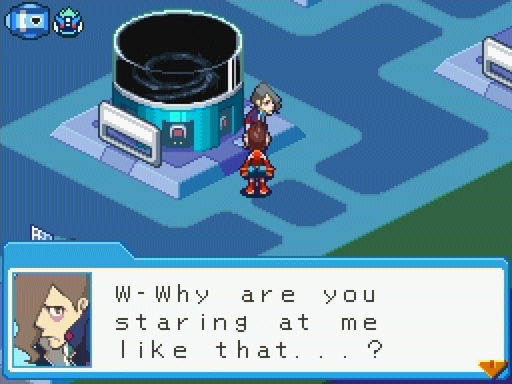 : Is this the FlapPack? Y-Yes... it is. I'm thinking about upgrading it. I-I want to give it hovering capabilities... But, I'm not really sure how to do it. I wish there were someone who could give me some good advice...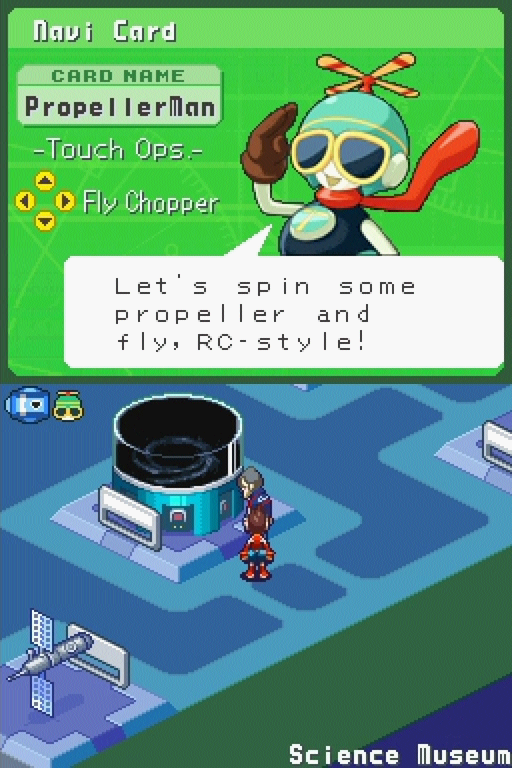 The answer is to pull out PropellerMan and talk to him again. Hit Select outside of the pause screen to cycle through the different top screens, which are the three main ones (Personal, Mega, Brother) and then any Navi cards you have in order.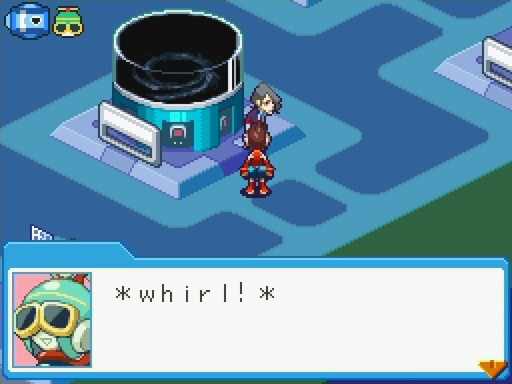 : Did you say you were looking for a hover expert!?

: T-That card...

: Listen, what that FlapPack needs is a propeller! That'll give you hover power!

: I-I see! I hadn't thought about that! T-Thank you very much! P-Please accept this.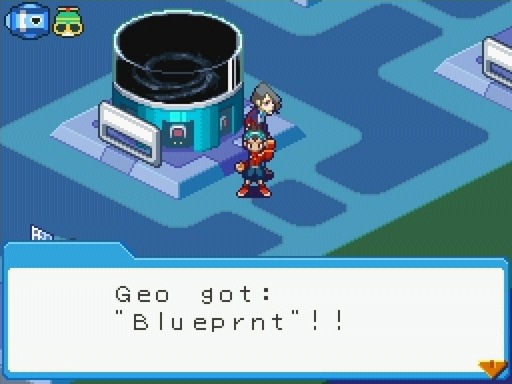 : I'll get to work on it right away!
-----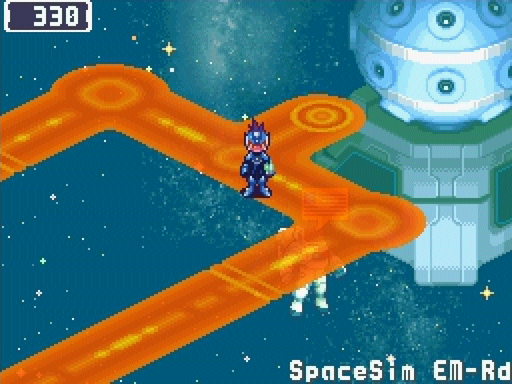 Job:
Somebody's Watching Me
Giver: Mira Lookes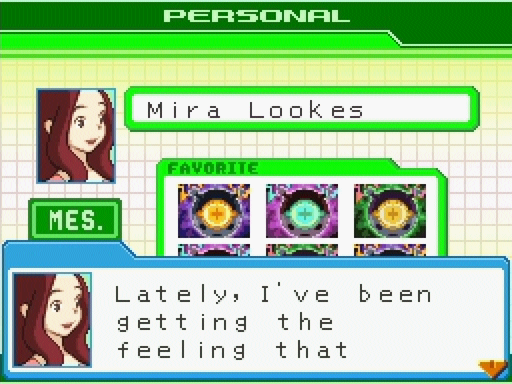 : ...someone is watching me.

: She feels like someone is watching her.

: Well, I could care less. So, it's up to you. Do you want to help her?

: Hmm...
>Yes No

: Well, alrighty then... Let's go and talk to her.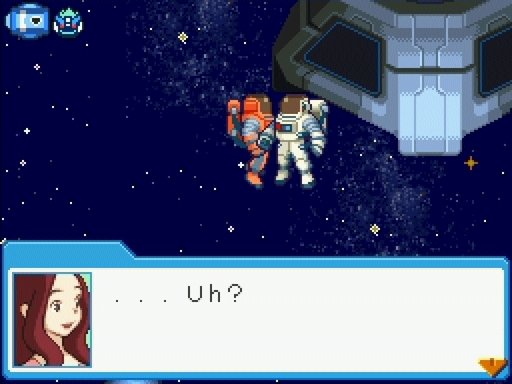 : Is something bothering me? Why, yes! You're very perceptive! The truth is recently, I feel like someone's watching me... but only in the SpaceSim... Could it be a stalker or someone like that?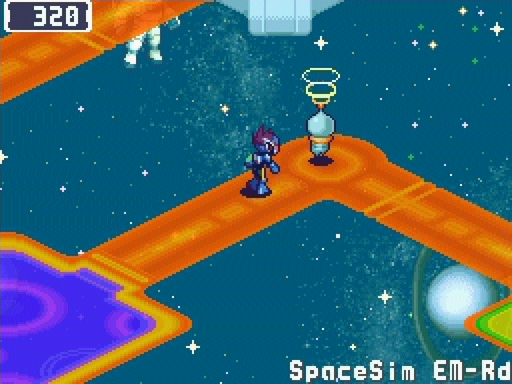 Pulse back in and walk back to the SpaceSim. This Mr. Hertz is new, talk to him.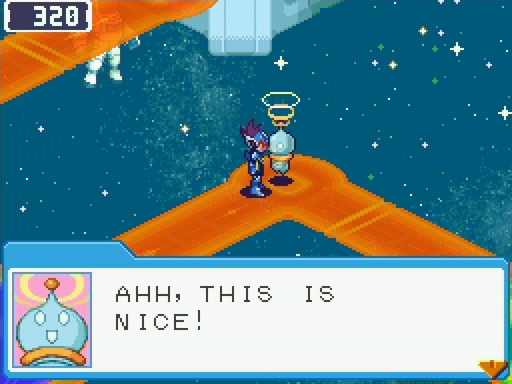 : OH, IT'S HER! YOU KNOW, THE TOUR GUIDE. SHE'S GORGEOUS, ISN'T SHE? ...HUH? ...WHAT'S THAT? MY STARING AT HER IS MAKING HER NERVOUS? OH, I'M SORRY, I'LL TRY TO BE MORE CAREFUL! I'LL LOOK WITHOUT HER NOTICING.
Mr. Hertz no stop that's illegal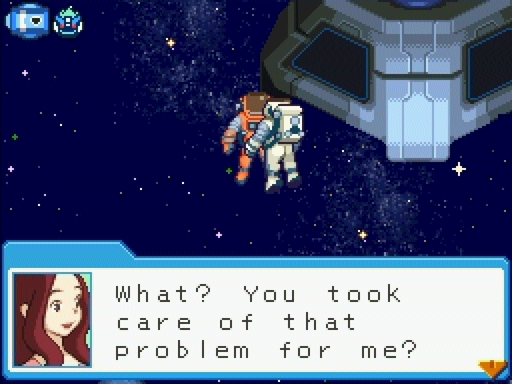 : Really? So, what was it? It's a secret? I don't get it. But, that's OK. Thank you very much! Here, take this!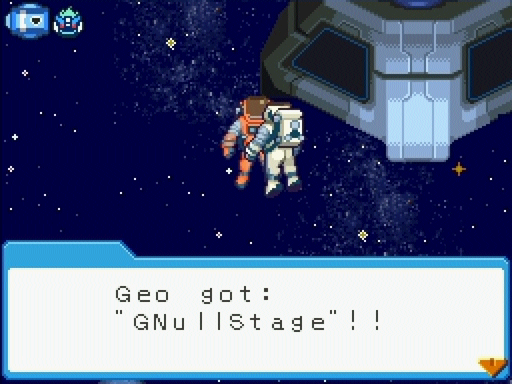 : Now I can finally concentrate on work.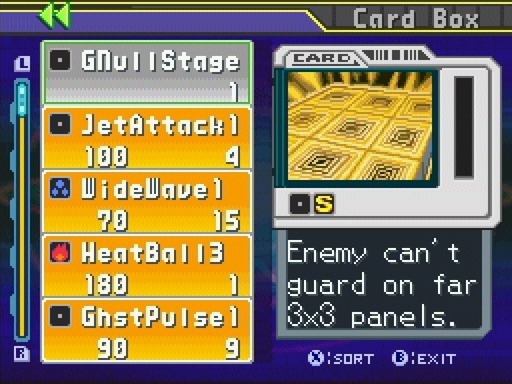 Useful in very specific cases only.
-----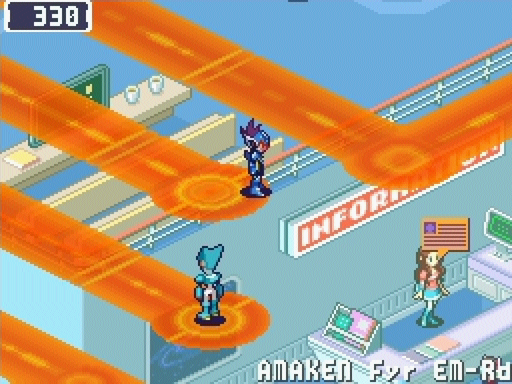 Job:
Tickets, Please!
Giver: Grace Fulle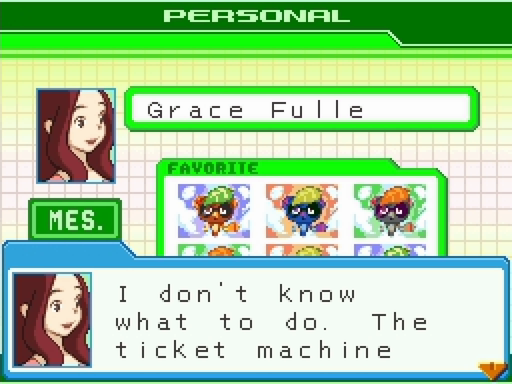 : ...isn't working, and I'm terrible for machines. What am I going to do if someone complains?

: Looks like that woman is having some trouble.

: I'll bet some FM-ian's behind it. Do you wanna check it out?
>Yes No

: OK! Let's go beat'em at their own game!

: We don't know if it's really FM-ians or not!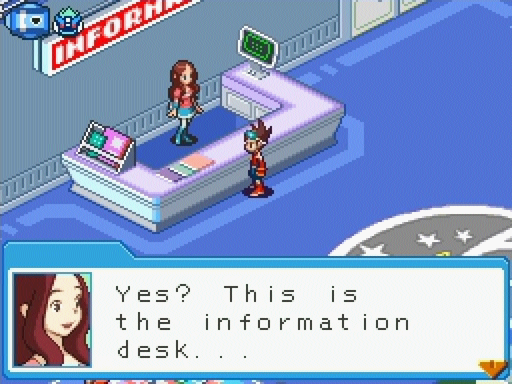 : ...Yes we've been having some trouble with one of the ticket machines! I was hoping someone could come over and take a look at it...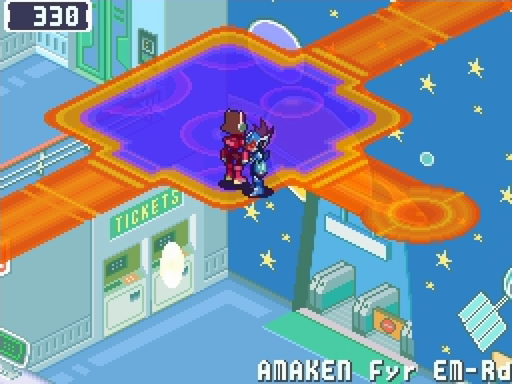 Pulse into the ticket machine.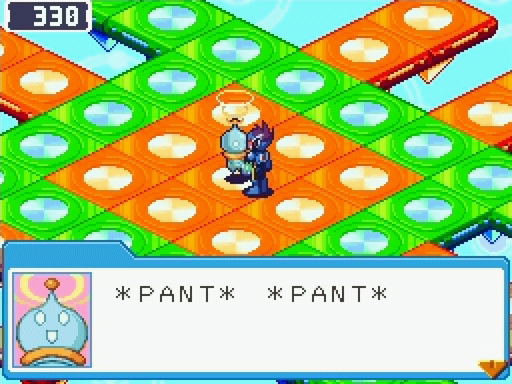 : H-HELLO... I'M A VENDING MACHINE WAVE... I'M UP TO MY AMPLITUDE IN WORK... I CAN'T KEEP THIS UP... IF I DON'T TAKE A BREAK... UM... I HATE TO BOTHER YOU, BUT COULDYA SPARE A "SmEnrgy"?
The Subcard vendor in the Echo Ridge sign for Vista Point carries these if you don't have one already.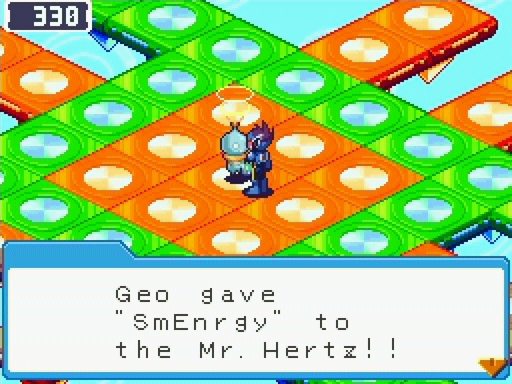 : ...WH? WHOA!! I CAN FEEL MY ENERGY COMING BACK! NOW I CAN GET BACK TO WORK! THANK YOU! THANK YOU!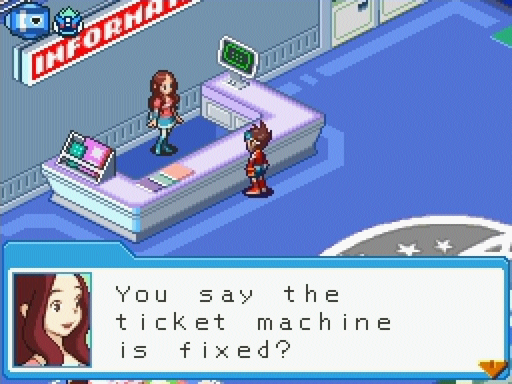 : Why, thank you so much! Please, do accept this!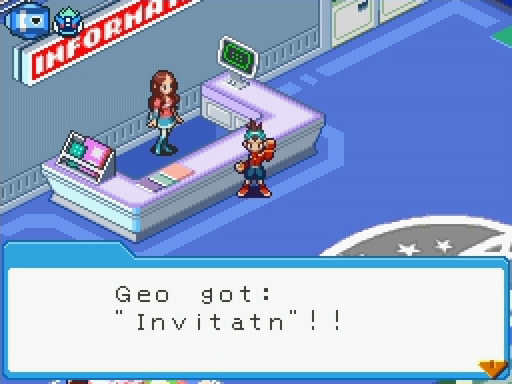 : You're an angel!
-----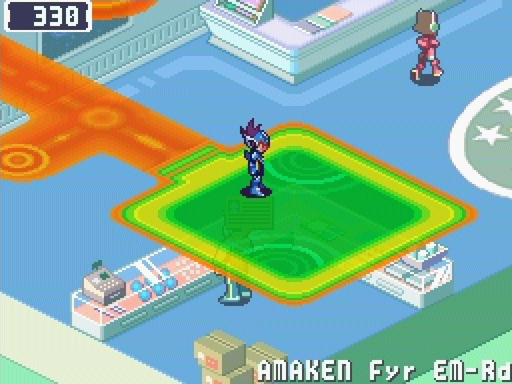 Job:
A Mann's Love (1)
Giver: Leroy Mann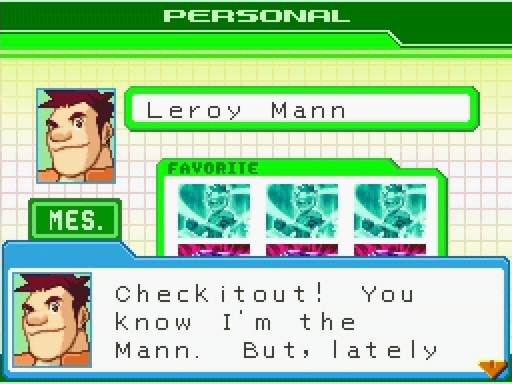 : ...there's this one girl that's got me buggin'! If I only knew a little bit more about her, maybe I could approach her and say how I feel... I'm just tryin' to keep it real, yo.

: That guy's very... er, um, passionate.

: Well, he IS the Mann, right?

: ...Well, wanna help him out?
>Yes No

: OK. Let's get over there and talk to him!

: O-OK...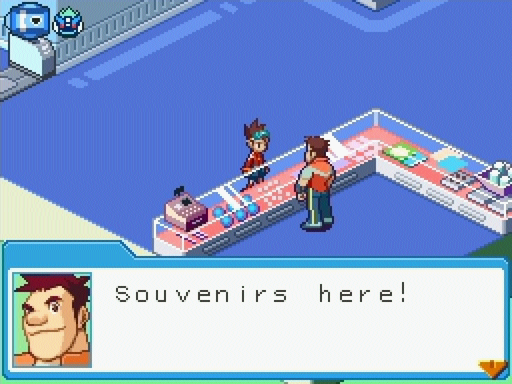 : ...What? If you are not here to buy souvenirs, then what? ...!! H-How did you know that I'm in love...? That's the girl over there at the info desk... I can't sleep at night thinking about her. I wonder what kinds of things she likes... *sigh* I have to know.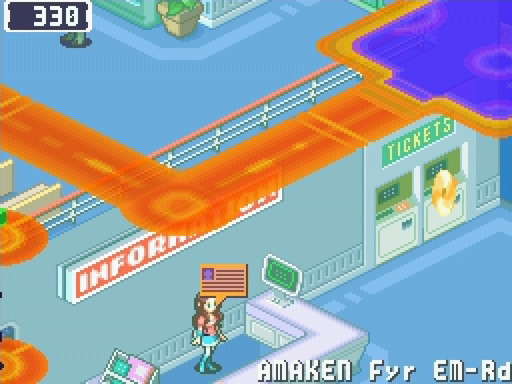 Go back to the Wave Road and hop into her Transer.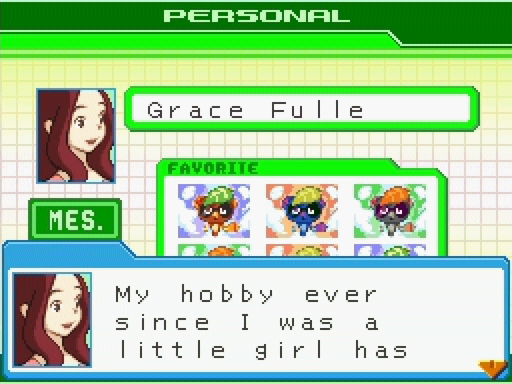 : ...been cooking. but[sic] I'm a little sad that I don't have anyone to cook for.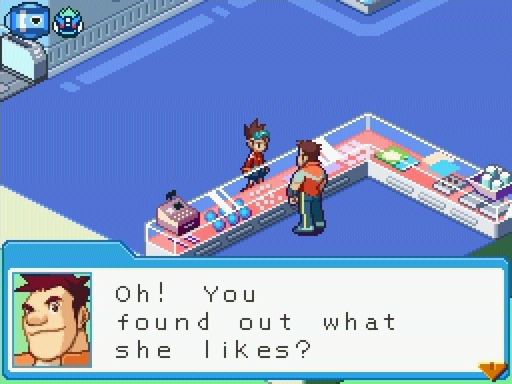 : R-Really!? No way! So..? Tell me. Cooking!? That's so cool! I love her! I need her! Thanks man! Here, take this!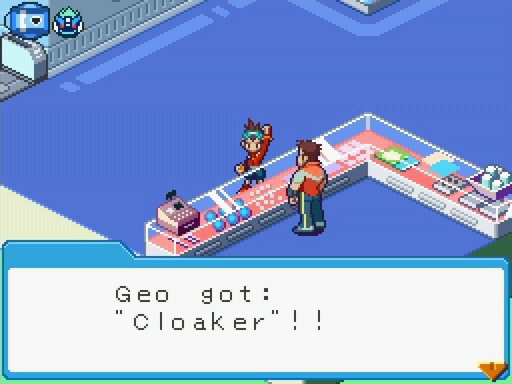 : Maybe one day I'll get to eat her cooking...
Christ is everyone in this game a stalker.
-----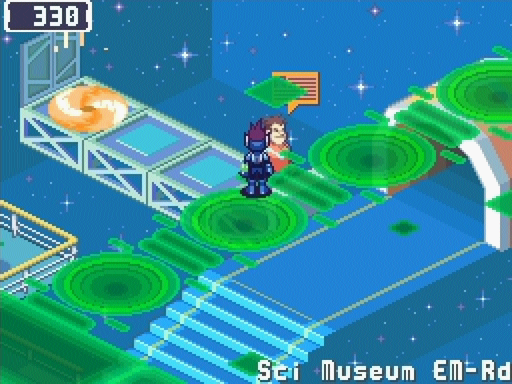 Job:
A Mann's Love (2)
Giver: Edgar Knight
Prerequisite: Complete
A Mann's Love (1)
first.
Some jobs have other requirements beyond story progression. This one, you just have to complete the gift shop guy's request.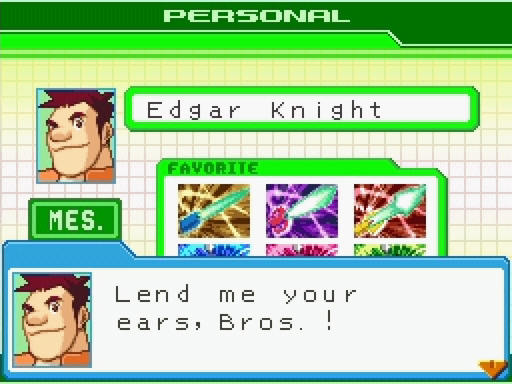 : Lately, I've been experiencing love troubles! Oooh, what should I do!?

: What an emotional guy...

: I guess that's what love does to you...

: ...Well do you wanna help him?
>Yes No

: Alright, let's get this over with!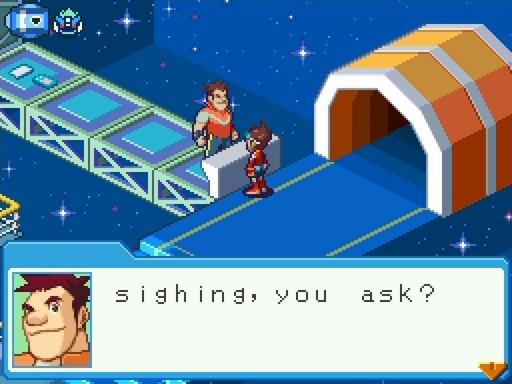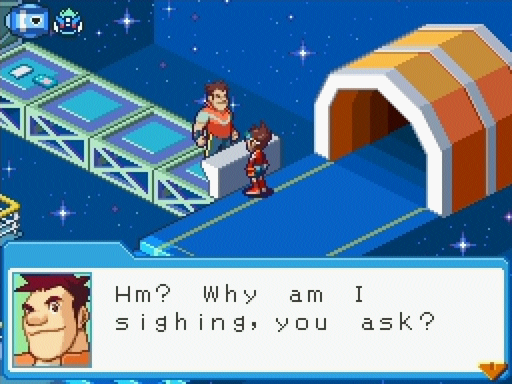 (I left that in for proof I'm not lying about these typos)

: Well, to tell you the truth, I've fallen in love. That's the girl over at the info desk. ...What!? What's that you say!? The gift counter guy has his eyes on her too? W-Well, I can't just sit back and do nothing! I have to be the one to make the first move...

: I remember her saying that she wanted a "Recover30" card. I know! I'll give her one as a present! ...But how will I get one of those? Dang!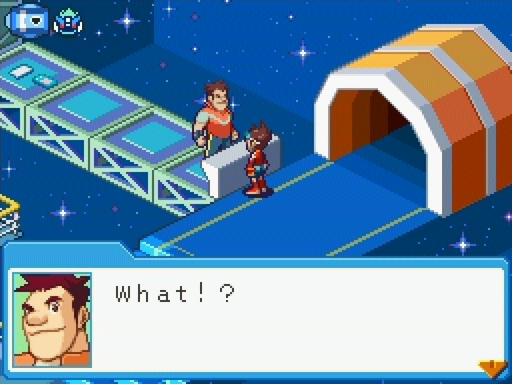 Just talk to him again with a spare Recover30 in the pack (can't be in your folder). You should have plenty from BMW and upgrades to Recover50 cards. Beyond that, they're for sale at Card vendors in the wave roads.

: You say you have a "Recover30" card! Oh, could you give it to me, pleeeease!! With that card, I just might have a chance... Pleeease! I'll give you something in return!
>Give No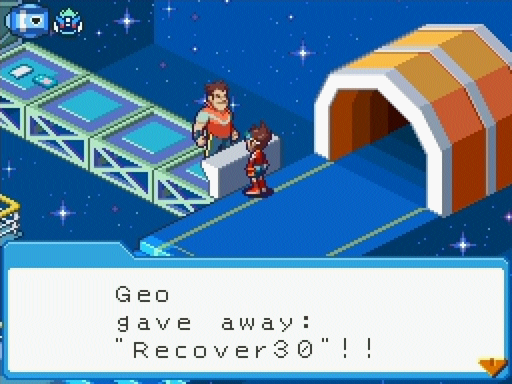 : Ohh! Thank you so much! In exchange, I'll give you this!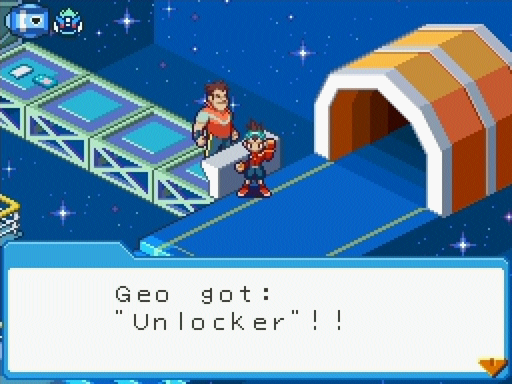 : OK, now I'm gonna go and make my move!
-----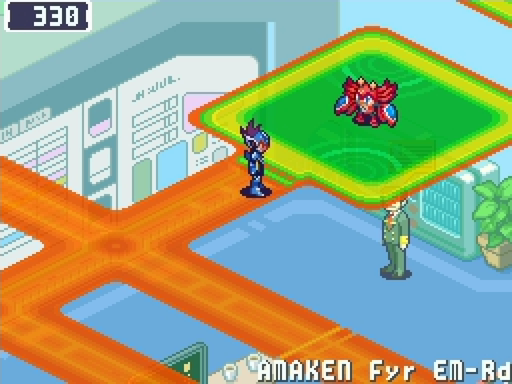 Job:
Something To Drink
Giver: Swill Waters
(ignore the crab)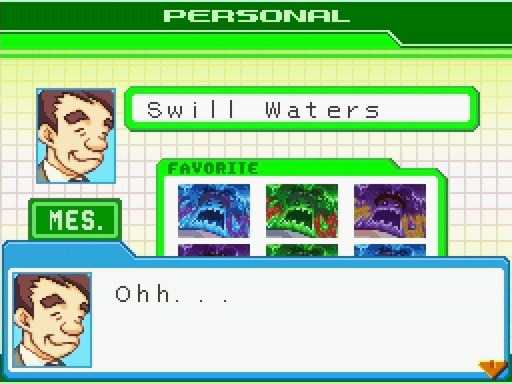 : I'm sooo parched! But I'm fed up with the selection here in these vending machines...

: Are you seriously considering helping this guy?
>Yes No

: You can't really be serious... Oh well, let's go see what we can do for him.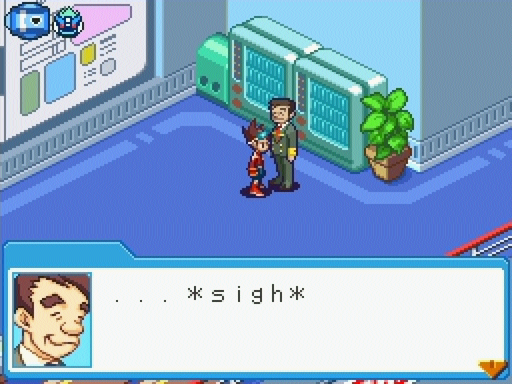 : I'm getting tired of this BigBang Coffee, but BlackHole Cola and ZeroG Punch aren't much better either. Sometimes I just want to drink something else, you know what I mean? ...What? You'll go buy me a different drink? Now that, I look forward to!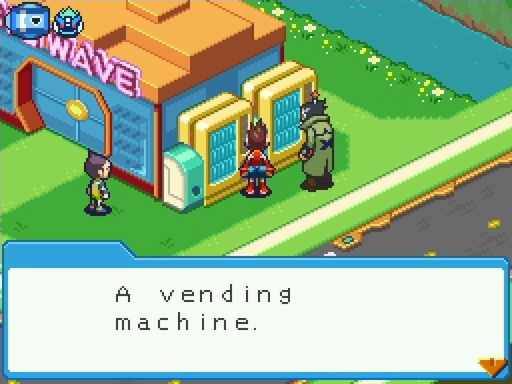 : Hm? What's this? Sour-Soda... That's rare. I bet that guy from AMAKEN would like this. 100 zennys... Hmm...
(ignore the cop)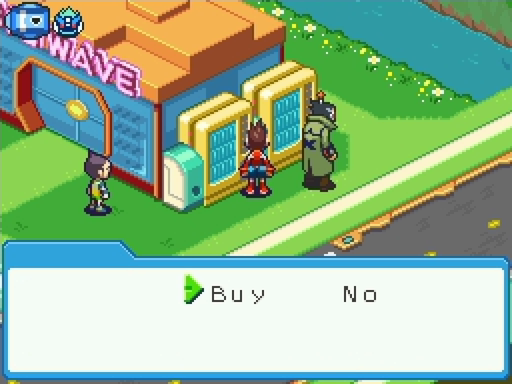 Geo got: "SourSoda"!!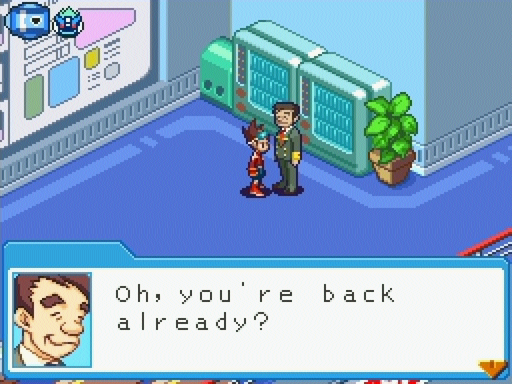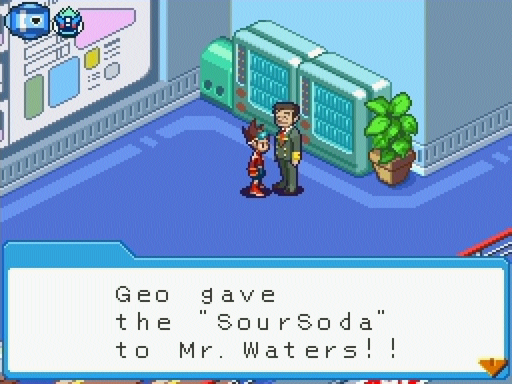 : Oh, Sour-Soda! ...*glug-glug* Now that's more like it! Ahh! This is good

: and bitter! Thank you! That hit the spot. Here, this is for you.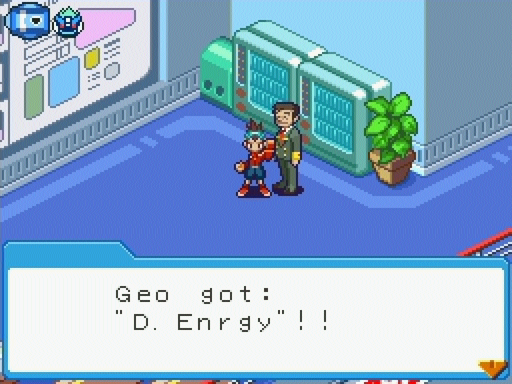 : Yeah, that's sour!
-----
Something tells me they didn't bother to really spell-check the job text...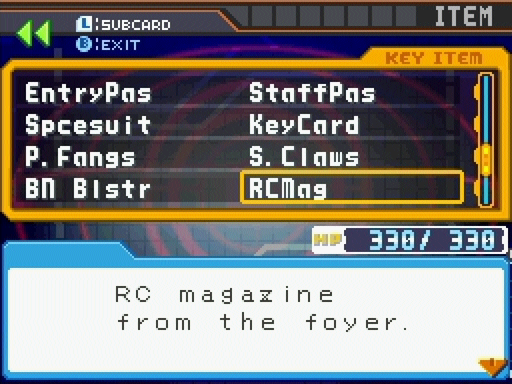 You might have noticed one of the rewards was this "RCMag" that shows up in the key items slot.
This is written on one of the pages: "NROSIMAMSTU"
This is a Cipher code. Remember waaaay back during the tutorials, how Mega mentioned something about the Cipher Mail system? Let's try it out.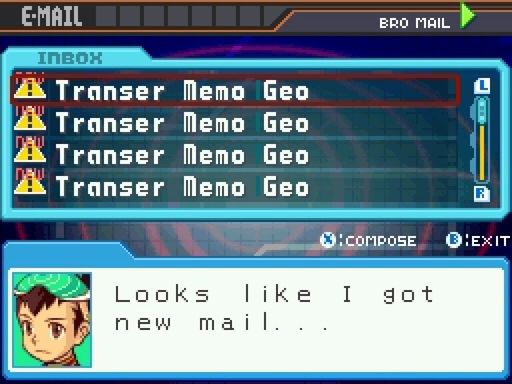 After entering your email, hit the X button to start composing something. (Pictured, the problem with always getting an email after every request.)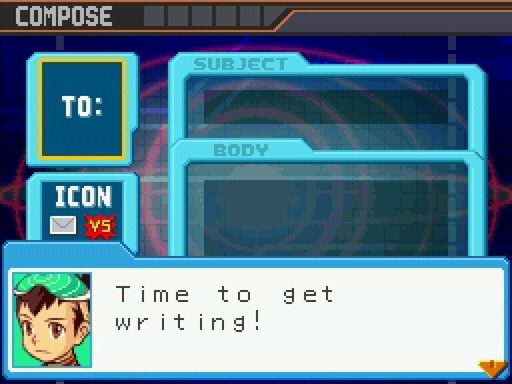 There's a few steps to sending a Cipher mail, but they're straightforward.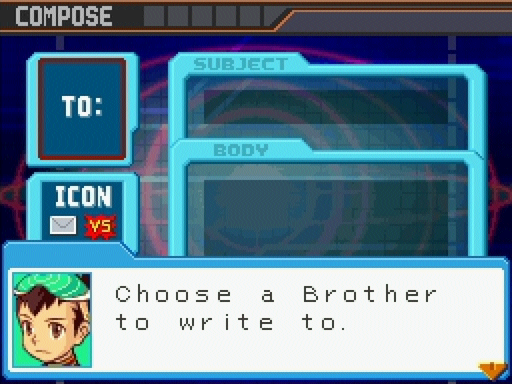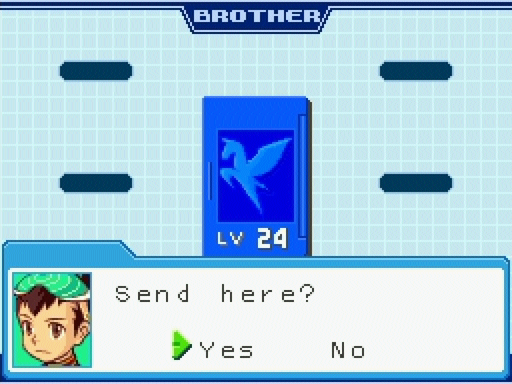 For the Brother, target yourself (the Satellite).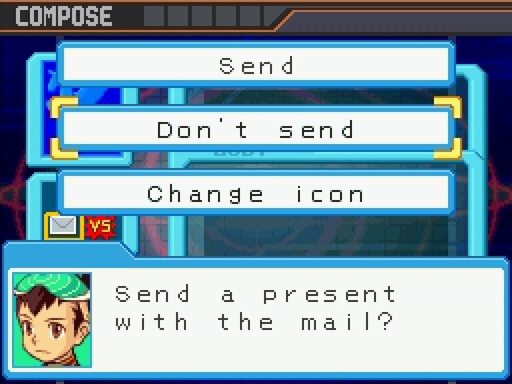 Icon doesn't matter, and no present needed.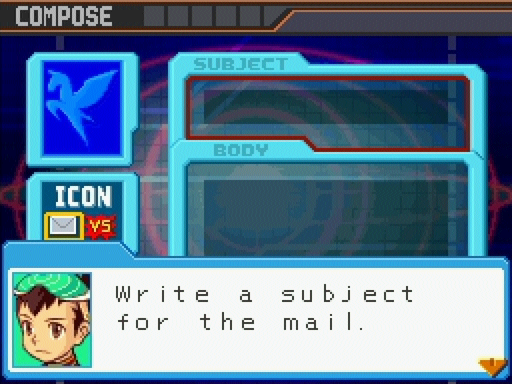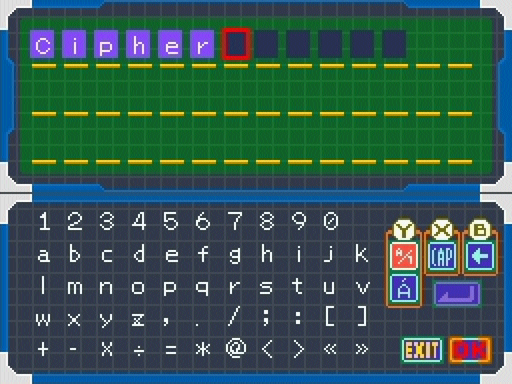 Put down "Cipher" (exactly that) as the subject of the email.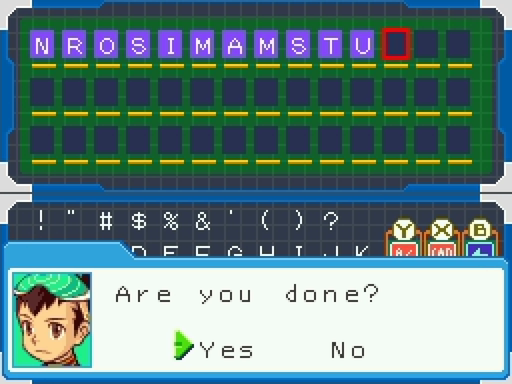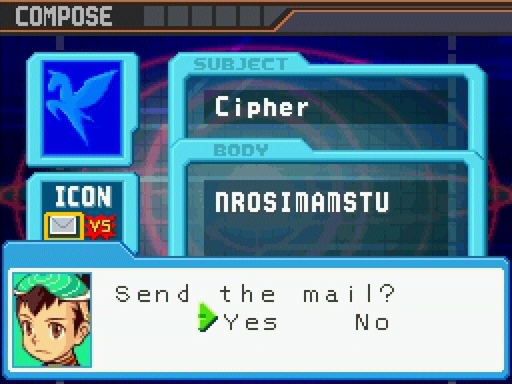 And for the body of the email, your Cipher text. In this case, the jumble of letters we got from the RCMag.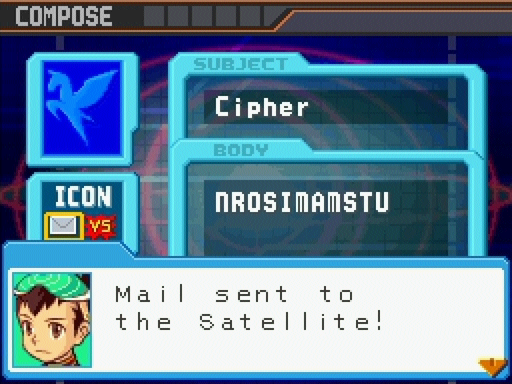 If you did it right, as soon as you back out...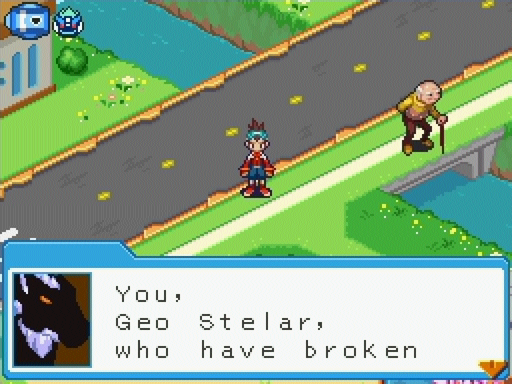 ...you get a strange email.

: ...the code, I bestow this upon thee.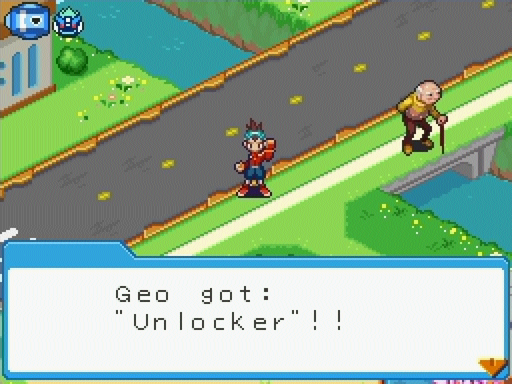 Cipher codes can be found in a lot of places. Like I've mentioned earlier, I won't be abusing them since a lot of the cards you can get from Cipher break the game. But if the game gives it to me, then the rewards are fair game.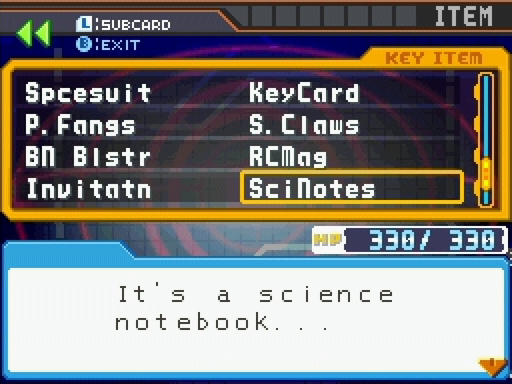 This is written inside: "LAREBARAON"
Cipher reward: TimeBomb1 card.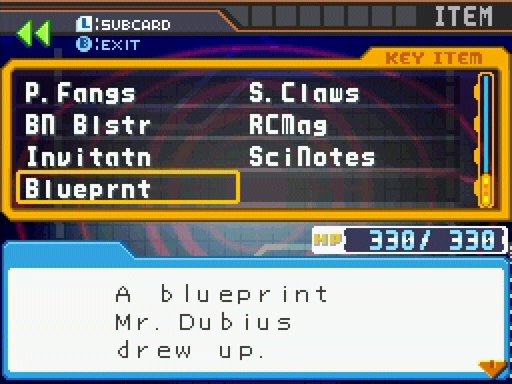 Something is written along the edge: "NGYNGIWCUS"
Cipher reward: GhstPulse2 card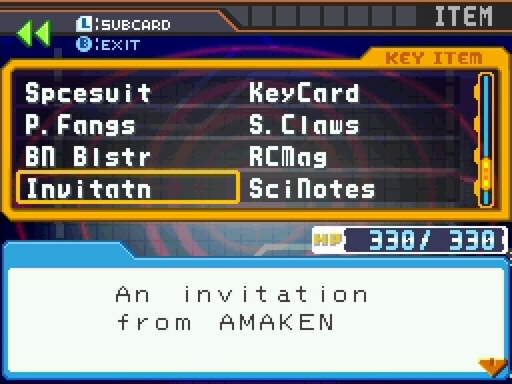 This is written on it: "AURIEFRUTS"
Cipher reward: Recover50 card