Part 42: Bonus 4: Scenario 3 Requests
Bonus 4: Scenario 3 Requests
-----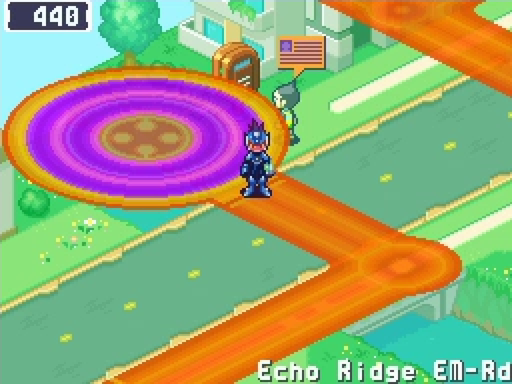 Job: Somebody's Watching Me
Giver: Joe Hawnt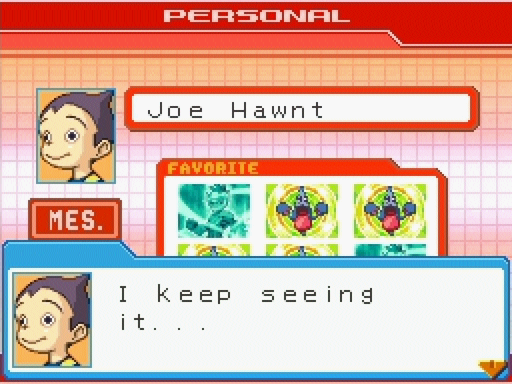 : That blue, fluffy floating thing. I think it wants to take me to the netherworld. W-W-What should I do? It's really giving me the creeps.

: Looks like that guy is freaking out...

: Y-Yeah... C-Could it be a ghost...?

: Huh? You're not scared, are you?

: N-No... Of course not...

: OK? Well, you wanna help him?
>Yes No

: I'm with you. Let's find out from him what the deal is with that ghost!

: ...Uh... ...Yeah...
Geo you've killed ghost viruses before.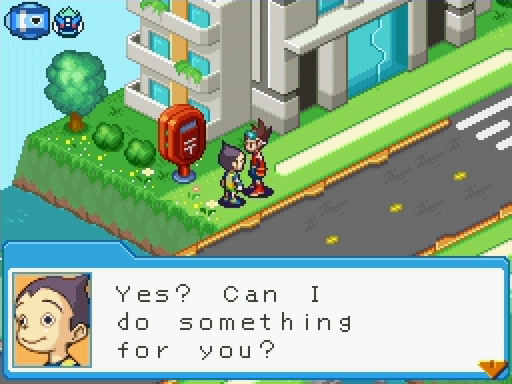 : ...That's right! How'd you know? Recently I've been seeing strange things!! Something weird keeps staring at me from behind the vending machine. It's creeping me out. What should I do?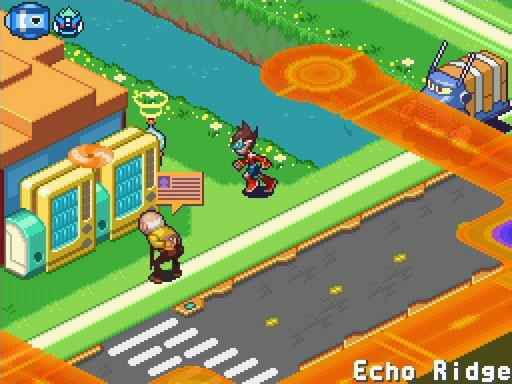 The answer is pretty simple when you put on your Visualizer.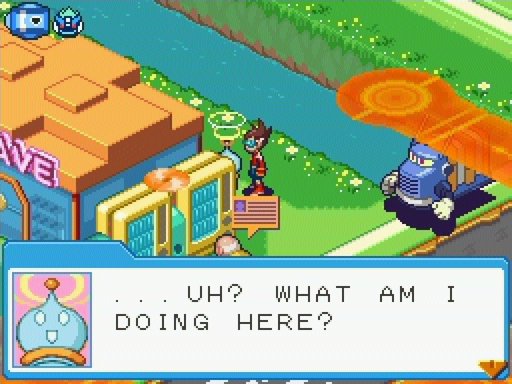 : OH, I'M JUST TAKING A LITTLE BREAK. EVEN HUMANS TAKE BREAKS RIGHT? THEY GO AND BUY DRINKS AT THE VENDING MACHINE. I TRIED IT ONCE, BUT...

: ...HUH!? SOMEONE MISTOOK ME FOR A GHOST? OH THAT WAS MY BAD. I DIDN'T MEAN TO SCARE ANYBODY. I'LL TAKE MY BREAKS WHERE PEOPLE CAN'T SEE ME FROM NOW ON...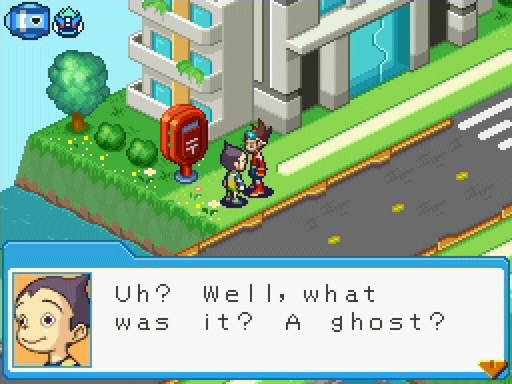 : No? But it's definitely gone, right? Good. I'll take your word for it. Thanks! Here's something for your time.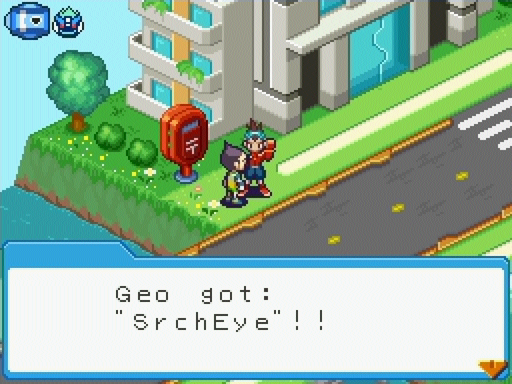 : I wonder what the heck that spooky thing was, anyway...
-----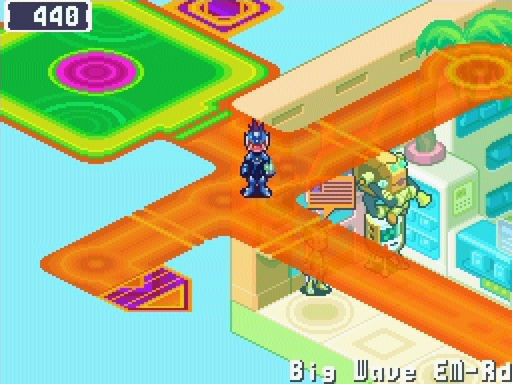 Job: Supreme Collector 2
Giver: Juan Mocard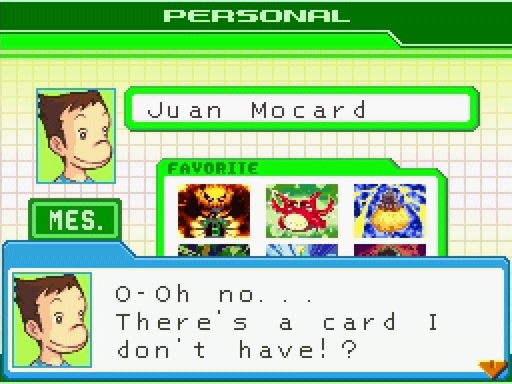 : At this rate my older brother will steal my title of Supreme Collector!!

: This guy looks worried about something.

: It looks like his brother's about to steal his title of Supreme Collector.

: What-ever... So help him or not?
>Yes No

: ...Alright, let's do this and get it over with.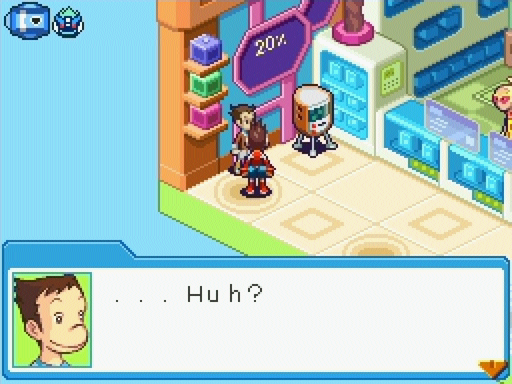 : How did you know that I'm crazy about cards? I'm absolutely nuts about all kinds of them. The card I want the most right now is... "PowerSong". If you can give me that card, I'll give you something in exchange.
PowerSong drops from the LuPelvis virus. If you didn't collect a few from wandering around in the wave road while fighting Harp Note, they show up in random encounters in Echo Ridge now.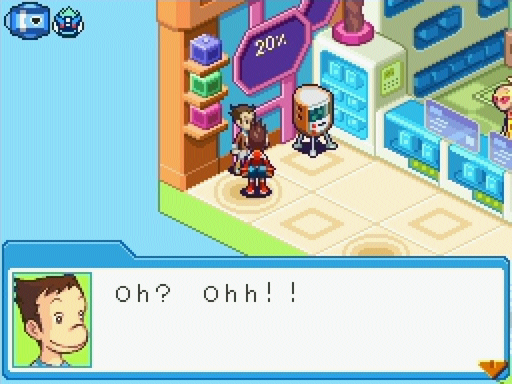 : You have the card I'm looking for!? Gimmie! Please! I'll give you something good!
Geo gave "PowerSong" to the boy!

: Yes! Thanks man! Here's what I promised you!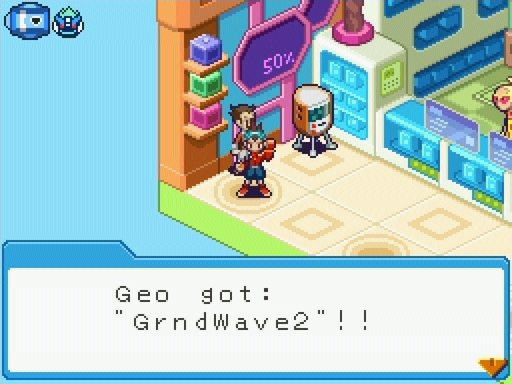 : Thanks to you my collection is even better!
-----
Only two this time; the next scenario locks us to Echo Ridge only, and these are the only people with requests right now.