Part 70: Going through monsters like butter through hot knives
I was gonna train up Kilroy's skill, but then we got a surprise visitor.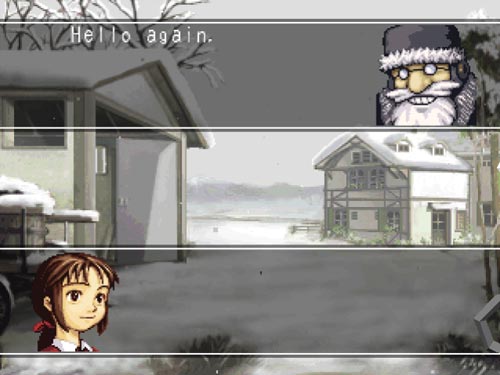 SANTA! HEY SANTA WHAT FETID WASTELAND DO YOU WANT TO DRAG US OFF TO THIS TIME!?

Um... Titus?
AWESOME! LET'S GO!

Your sudden enthusiasm frightens me.



Me too.

You know, this chicken-cycle rides pretty smoothly.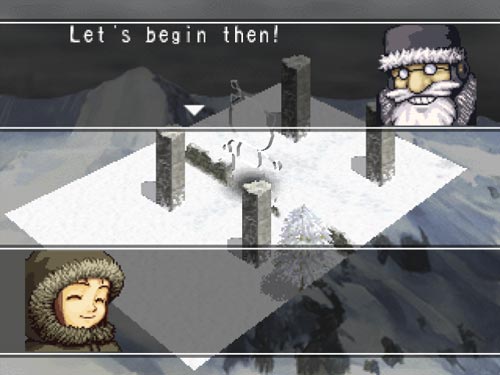 Right! To looting in the frigid tundra, where hopefully that little stick man will freeze to death.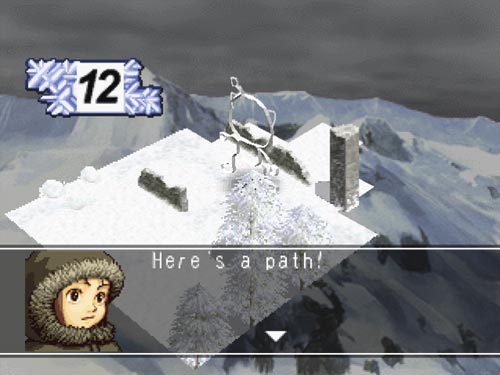 Or, he could stumble upon a hidden path.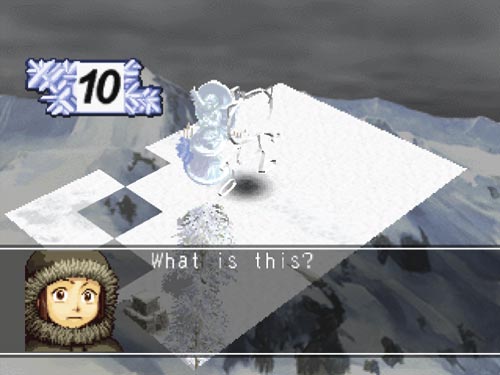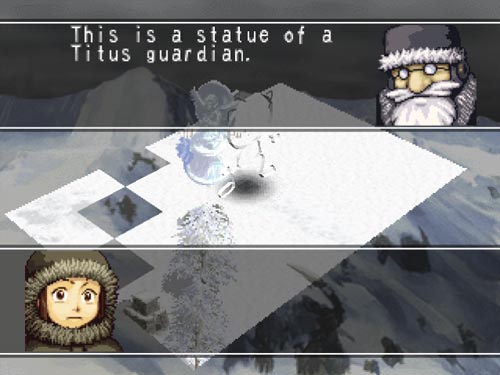 ME SMASH!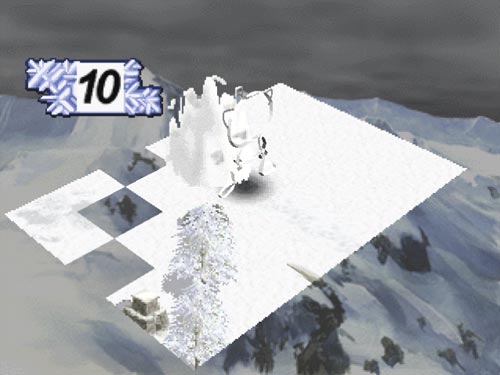 I- I guess that cleared our path.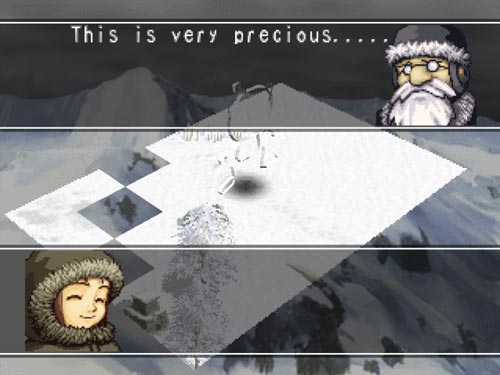 No time to cry over artifacts, we have tombs to loot!

Wait.
What?

I want to know why you're suddenly so excited about this expedition. Normally, you have to be pleaded and extorted into joining me on these trips.
I've decided to be more proactive about these things.

What does that mean?
You'll see!

Yea, though I walk through the valley in the shadow of death...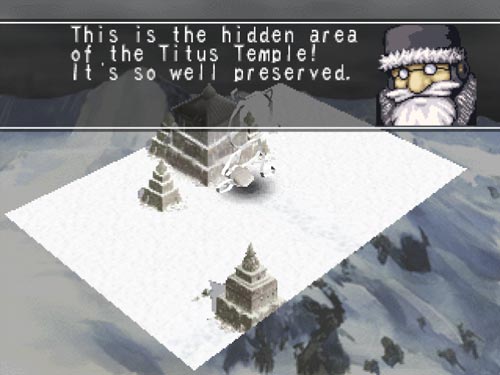 What was this temple for?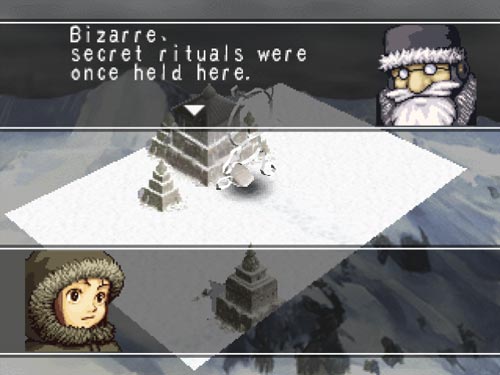 BOO-YA!

Oh no. You're not going to defile this place, are you?
You bet I am! Come on, Kilroy, let's go dig up shit.

You're going with him?!
That's right. Fuck both of you, I'm grabbing some real loot for myself.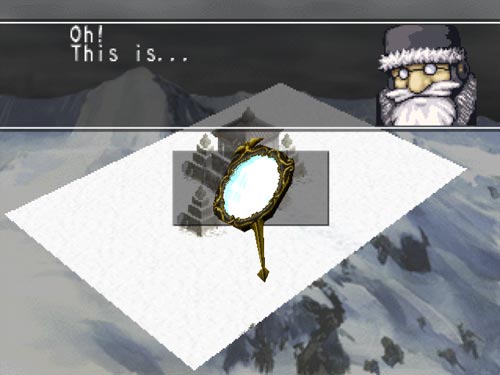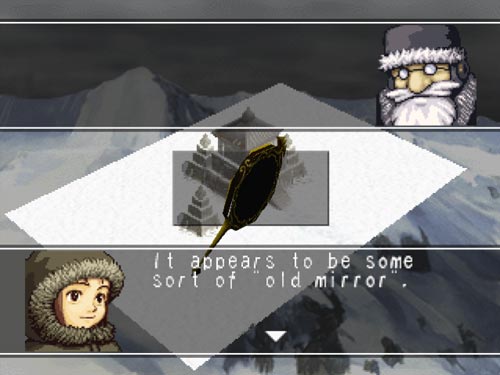 Correction: MY old mirror. See what happens when you stop sending a monster to do a MAN'S job?

I must say, I'm intrigued. What else can you find?
How abooout...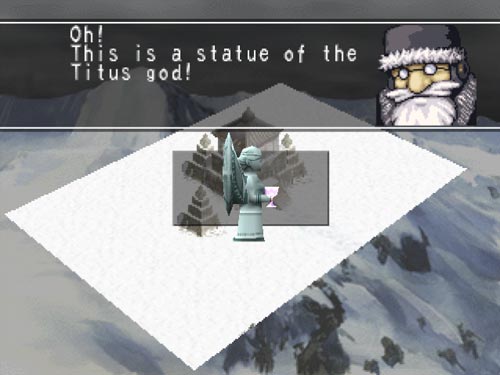 That's right, Kringle. I picked up this bad boy while Kilroy was sniffing around for mint leaves and snakes on sticks.

I think that's good enough for now. Let's go back to town. I want to talk to you guys about that mirror.



What about it?



I believe that it was used to summon Magic monsters.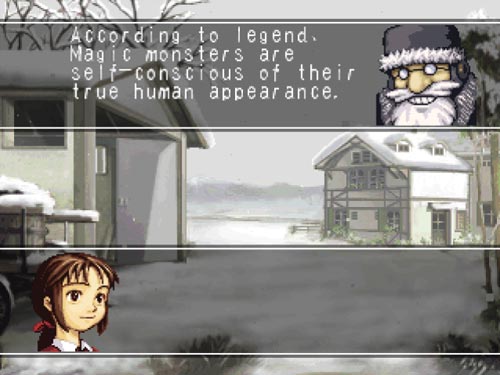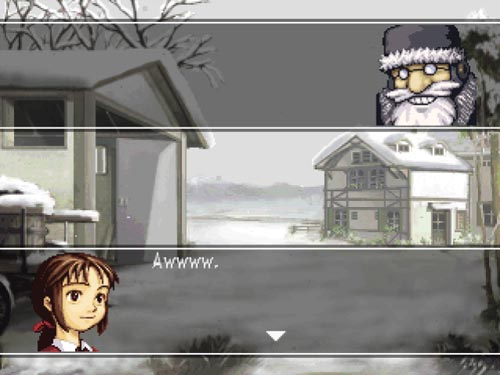 Yes, quite. According to legends, Magics very closely resembled humans. But due to their shyness, they hid themselves inside stone relics such as Galis or Monols.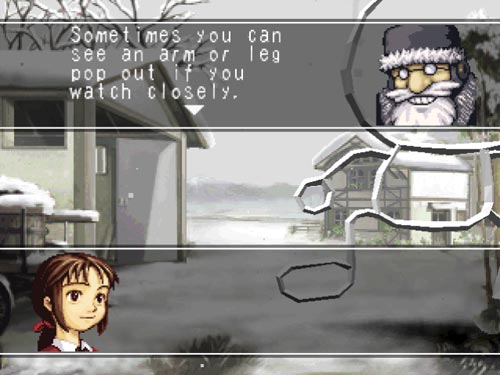 ...Wait. Wait wait wait.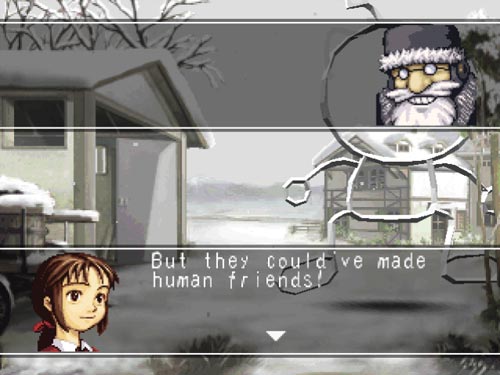 No, shut up. Go back to the arm thing. You mean to tell me that those fuckin' invisible demon things can be summoned?

That's not the word I'd use, but otherwise...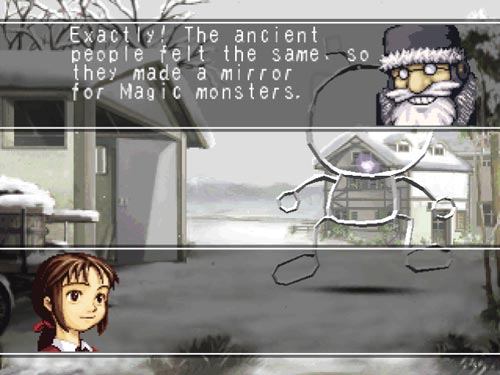 We are going to test this right fucking now. Holly, Santa, you're coming with me.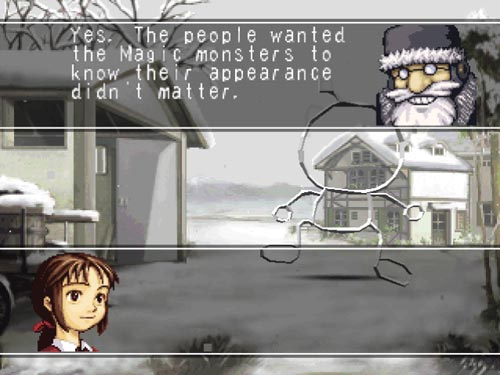 SHUT UP! WE DON'T CARE! TEST TIME NOW!

Test what? What are you talking about? And why are we freezing Kilroy?
I am going to use that mirror on Phanto and I am going to kick its ass all over god's green earth.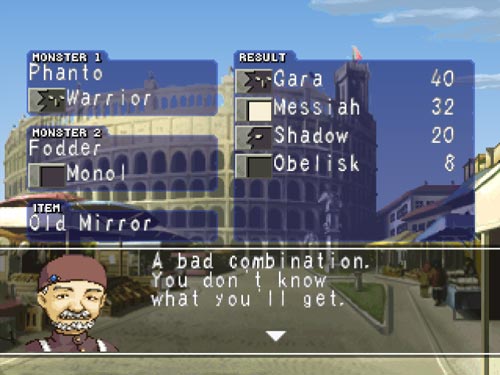 Are you sure about this? I don't think your monster meant any harm. He was just trying to make friends.
Friends don't drive friends into sanitariums for months on end. Those friends get broken pool cues shoved up their asses once they attain a physical form.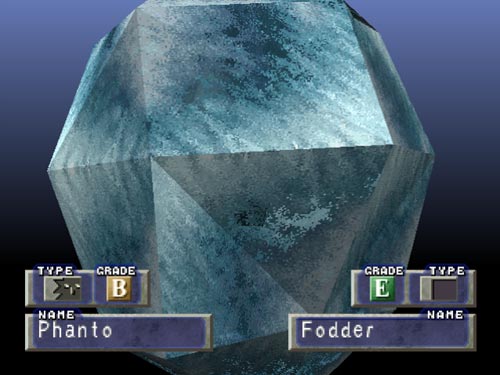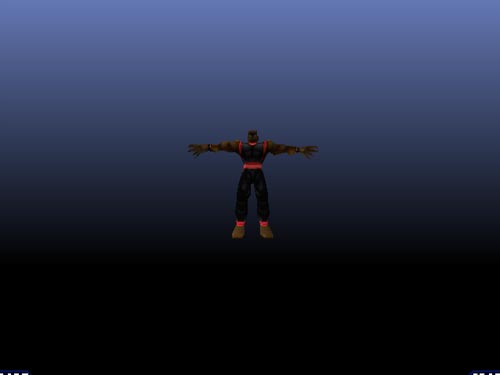 That's a magic?



Yes! He looks pleased to be free from that mask.
He looks like Shaquille O'Neal.

Wait, there's something else behind him.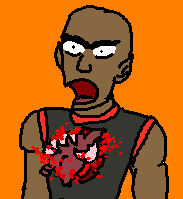 JESUS CHRIST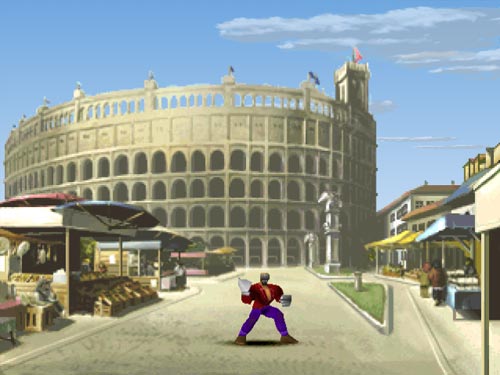 I... I think he wants to come home with us.

He must have only wanted to assert his dominance over that other Magic. I think he'll be obedient towards you now.
He'd better be. I still have a lot of pent-up frustration.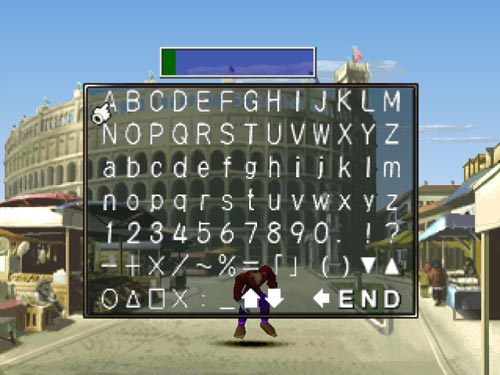 But I suppose I should give him a name, first. Something inside me wants to choose Ardebaran, but I'll leave it up to the general public. And also, we should decide on some jobs for him. I don't know for sure, but I get the feeling that this guy's going to take me all the way to the top.