Part 12: The History of Aston Martin; About the Aston Martin DB9; About the Mercedes-Benz CLK 500
About the Mercedes-Benz CLK 500
The
Mercedes-Benz CLK 500
comes in two flavors, a coupe and a cabriolet (convertible). A mid-luxury car with electronically limited top speeds, the CLK 500 has an eight-cylinder engine with 302hp, but it can be modified to give unrestricted speeds with an AMG factory option. However, the CLK was replaced by the Mercedes-Benz E-Class coupe and cabriolet in 2009, making the CLK itself a discontinued model.
Triple A Says...
Bigger and fancier car than the SL, for those who think the SL is just too
proletarian
. Basically, it's yet another convertible toy for rich people with lots of disposable income.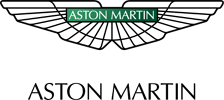 The History of Aston Martin
Aston Martin Lagonda Limited
(hereby shortened to Aston Martin) is a British manufacturer of luxury sports cars based in England. The name is derived from one of the founders' last name and from the Aston Clinton Hillclimb near Aston Clinton in Buckinghamshire. Founded in 1913 by Lionel Martin and Robert Bamford, the two men originally sold cars made by
Singer Motors
before they decided to make their own. Perhaps the fact the founders originally worked for a now-defunct car company would be a grim portent of the company's financial future.
World War I broke out before production of their designed cars could begin, but after the war the company was refounded (and re-funded), so cars began to be produced in 1922 to compete in the French Grand Prix. The company went bankrupt in 1924 and then again in 1926, but it proved difficult to die for good: Bill Renwick, Augustus Bertelli and a number of rich investors, took control of the company and renamed it Aston Martin Motors later in 1926. Between 1926 and 1937 Bertelli was the technical director of Aston Martin, and the designer of all subsequent Aston Martin cars during this period.
In 1932 financial problems reared their head again, and after getting passed to new owners the company decided in 1936 to focus on road cars rather than performance racing machines. World War II again paralyzed production, and in 1947 yet another buyer came to pick up the company: Sir David Brown and his eponymous company. And yet, despite Aston Martin cars being quite good in value throughout the 1950s and 60s, the spectre of bankruptcy haunted Aston Martin. It was sold twice in the 1970s, and went through the hands of several head shareholders in the 1980s.
In 1994, the Ford Motor Company took control of Aston Martin until 2007, where it was once again passed on to new investors who also happened to be very big fans of Aston Martin cars. Now, the company continues to produce cars and claim growth by selling in more international markets, but in 2008 it had announced a massive downsizing (1,850 workers cut by 600). Whether or not Aston Martin has finally shaken the curse of bankruptcy is something yet to be seen.
The relationship between Aston Martin and James Bond began in 1964 with the movie Goldfinger. Production designer Ken Adam chose the
Aston Martin DB5
as the new "Bond car" because it was the latest version of the Aston Martin at the time, and Adam considered it England's most sophisticated car. The company was initially reluctant, but were finally convinced to a product placement deal. The Aston Martin DB5 returned in On Her Majesty's Secret Service, but after Bond used a Lotus Esprit in his next two movies, Aston Martin decided to give Bond a
V8 Vantage
instead in The Living Daylights. In Goldeneye and Tomorrow Never Dies, Bond used the DB5 again; in Die Another Day, an
Aston Martin V12 Vanquish
; and finally, in the remade Casino Royale and Quantum of Solace, an Aston Martin DBS was used.
About the Aston Martin DB9
The
Aston Martin DB9
is a GT sports car launched by Aston Martin in 2004. The DB9 replaced the DB7, and was designed by Ian Callum and Henrik Fisker. Coming in both coupe and convertible models, the DB9 can produce 470hp from a V12 engine, making it a hell of a fast car if you can handle its power. The DB9's platform was also present in the flagship car DBS, which you may have seen in the
Casino Royale
Bond remake with Daniel Craig. Unfortunately, factory-made DBSes don't have ejector seats or hidden compartments for silenced pistols.
The DB9 got two revisions in 2009 and 2011, making it more powerful and with a new look. It was also adapted for racing (see Triple A's commentary below) and motor sports, speaking to its raw potential and ability. Fun fact: the Top Gear guys love this car's look and consider it to be "too cool" for the "Cool Wall" segment, setting it an entire category apart from other awesome-looking cars.
Triple A Says...
The shape of it evolved from the DB7, with the help of a certain Henrik Fisker who you might recognize from the Fisker Karma. Other than that, it's pretty much a GT car with your usual well-refined V12 for every middle-aged man who wants to show the world how much he thinks he's a British secret agent.
While Aston Martin made a
racing version of the DB9 called the DBR9
, it doesn't really show on the road cars.