Introduction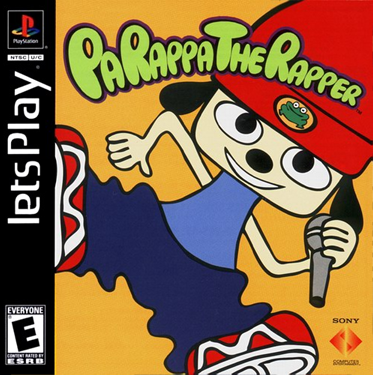 Released in 1997 on the PS1, PaRappa the Rapper was a revolutionary game that put rhythm-based gameplay on the map. That said, being the first of its kind comes with flaws. It has a pretty basic SIMON-esque formula and has problems with note hit detection, resulting sharp difficulty curve, and short length. Regardless, it sold 1.4 million copies in its native Japan, and a quarter-million in the U.S., warranting
a spin-off
,
sequel
, and
PSP re-release
.
It is the brainchild of pop musician Masaya Matsuura and graphic artist Rodney Greenblat. Matsuura brought the rhythm and gameplay with his development company, NaNaOn-Sha, while Greenblat brought the atmosphere and distinct paper-thin visual style. The characters and most of the scenery are flat, but not sprites, in a 3D environment, to preserve Greenblat's hand-drawn art style.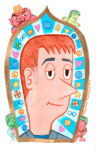 Click here for the full 400x623 image
Which makes everything look like this self-portrait.
Videos