Part 12: BONUS UPDATE: WHAT, ME, MISS SOMETHING?
BONUS UPDATE: WHAT, ME, MISS SOMETHING?
So, as I'm sure you all know by now, I completely missed a side bit at the Aiedo Inn. Thanks to Semiru going out of his way and taking screenshots of the event at the proper timing for it, now we can see it in all it's glory!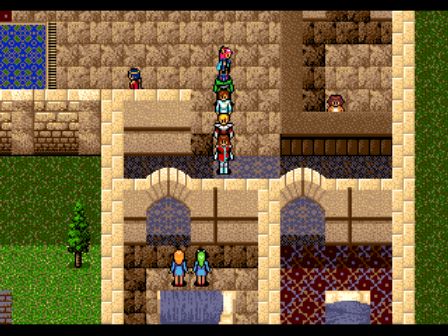 There's the two girls. One of them appears to have little martian dangly bits on her head.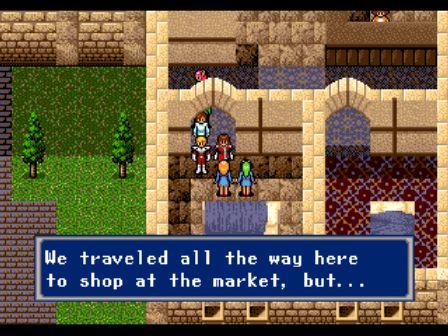 : We used up all our money with travel expenses. Actually, we don't have the money to pay for our rooms, but we haven't been able to admit it, and have kept on staying... Wh...what shall we do?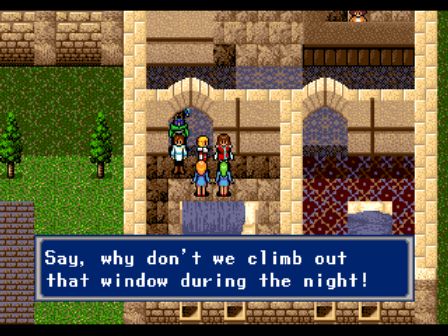 Spectacular. I don't know how they've been staying without paying up front, whereas we're tossed on our half-killed asses if we don't have the cash immediately. Anyway, let's spend the night!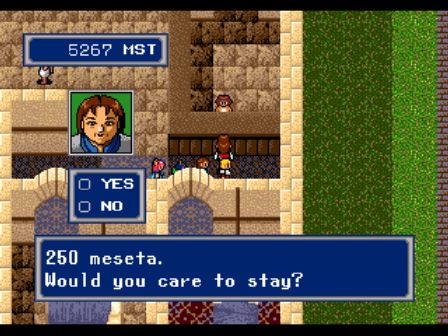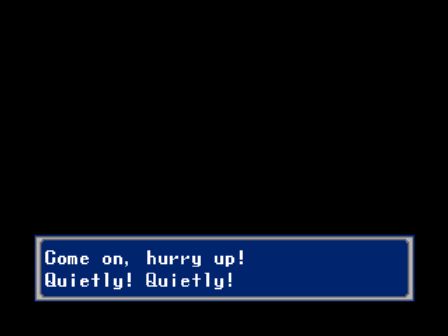 :
I'm yelling as quietly as I can!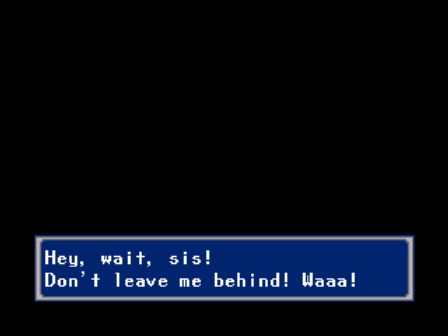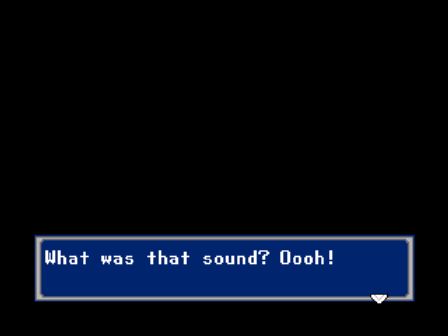 : Hey, you guys! Hey you, wait! Don't you dare run away!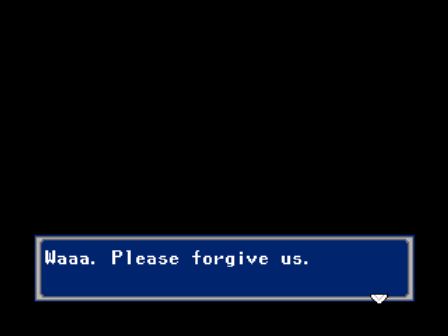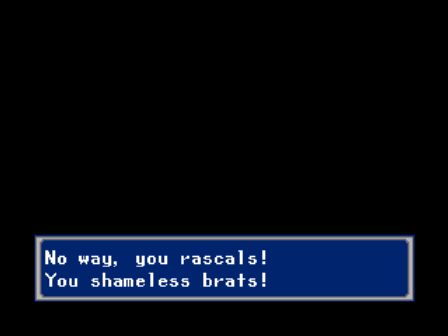 : Take them away!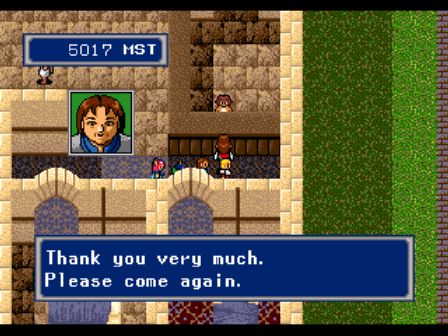 :
Did you guys sleep at all? The stupidity kept me up.
Let's go make fun of them now!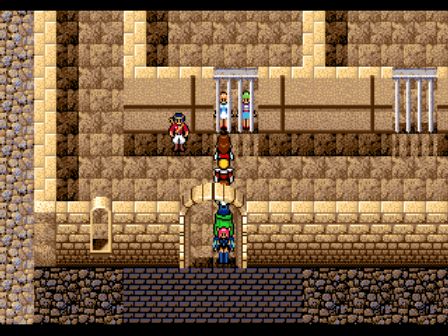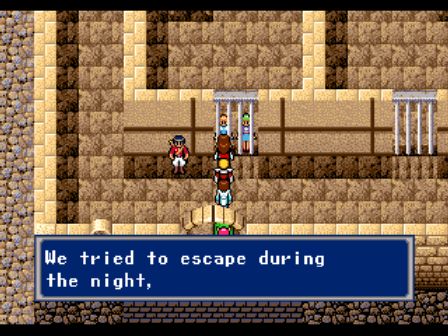 : but we got caught.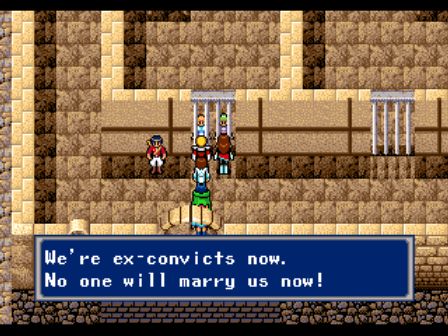 :
Ex-convicts my ass. You're current convicts.
And that's it. So, why bother going out of the way for this?
Because this is going to come back and bite us in the ass much, much later, that's why.
Yup. So there you go, all. The much hullaballooed 'Aiedo Inn Extravaganza.'
Now to go work on those sandworms. This'll go well!