Part 156: The Final Memories: Part 7
The Final Memories: Part 7
The Fortress of Regrets (music)
I stood on the rooftop of the Fortress of Regrets.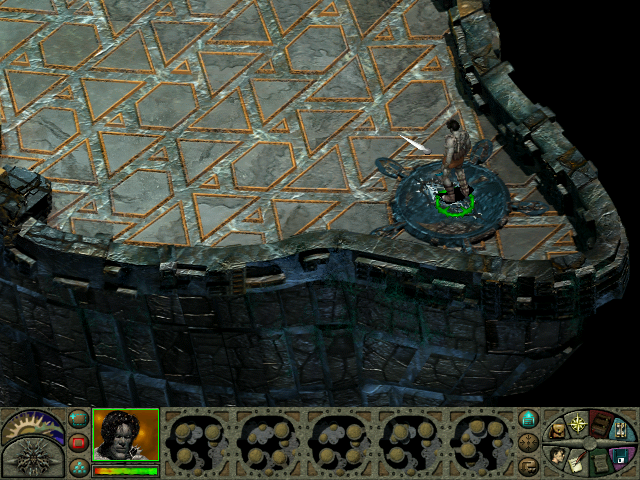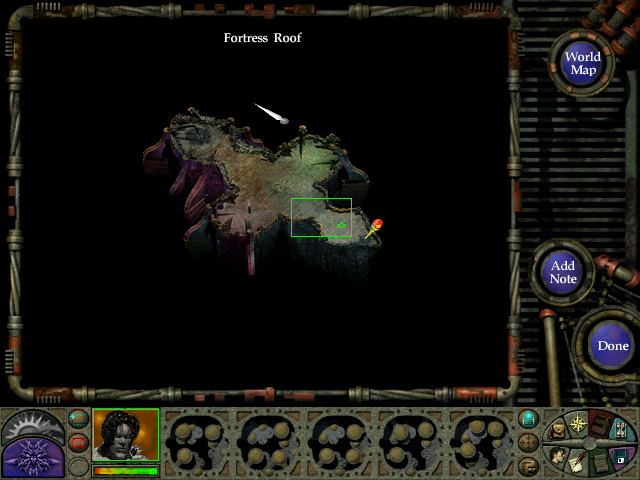 The sky above me was not the bleak void I had known. It boiled with a purple-gray mist, and sickly lightning green as the plague cracked among it. With each boom the clouds were illuminated with pale and ghostly light, and I saw that they were not clouds at all.
Shadows. Countless shadows seething in the distance, drawn to the Fortress and waiting for their vengeance. They flew in a whirlpool of black and gray, and the thunder was their keening. In the center of it all something materialized, and I knew it was my foe. The creature that had sent the shadows against me, the one who had hounded me through all my lifetimes, the one that kept my mortality prisoner.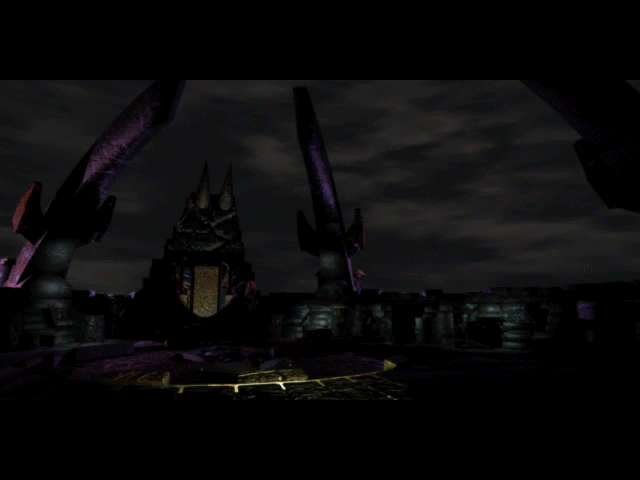 It was armored in green strands, pulsing like veins. Its organic form centered on a core glowing with a blinding light, and through its helm the creature's eyes blazed with cold fury. It descended, coming to face me at last.
"SO YOU HAVE COME,"
it boomed, and its voice seemed to thunder across all of existence.
"THEN YOU SHALL DIE AGAIN."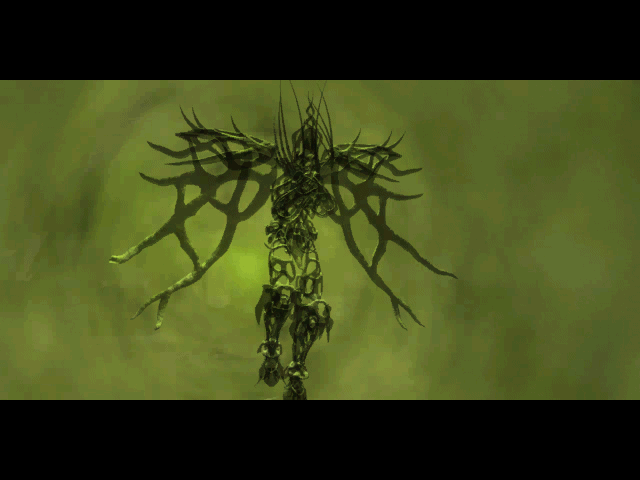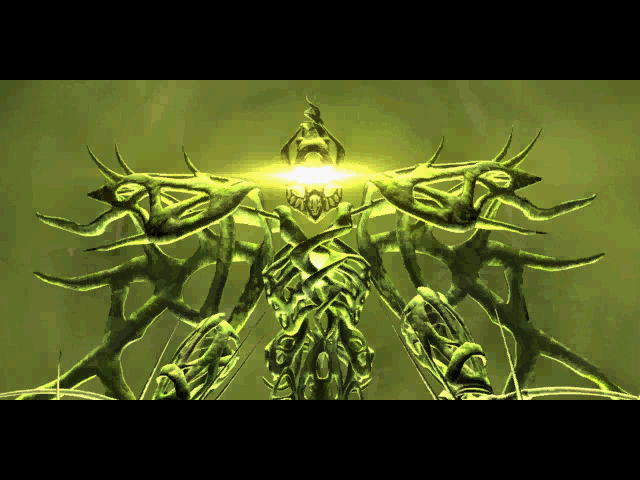 The Transcendent One (video)
Flames burst around it, and the regrets crooned to me, lapping at my boots as I strode forward.
~~~~~
Curst was still recovering from the shift. Former Anarchists and former conspirators alike were working together to clear the rubble and dig bodies from beneath toppled buildings. Occasionally a sharp cry would sound from beneath the stones, and the survivors would band together to save the poor sod trapped beneath.

"Please..." he sobbed, and the man's voice was barely audible. He was growing weaker with each moment, "I'm so... tired..."

"Tell us about your surroundings again. What do you see? What do you feel?" An'izius shouted.

"I've told you already..." the man moaned, "I've repeated it again and again..."

"Then repeat once more!" the githyanki snapped. The rescue workers were pulling away the rubble, shoring up the timbers with long metal bars to prevent further collapse.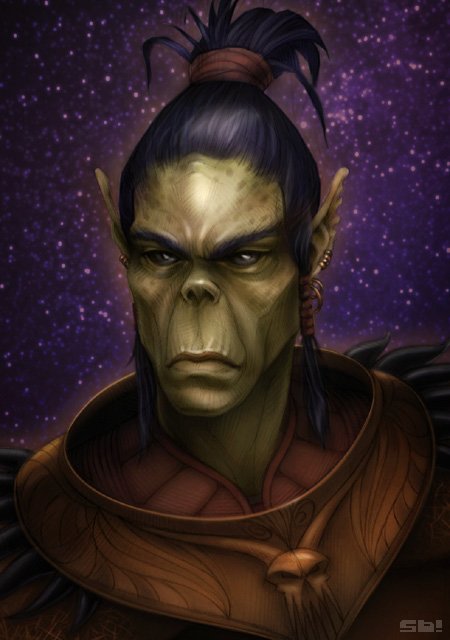 "B-bodies... s-so many... b-bodies..."

"Survivors?"

The man's voice went weak, "Please, no..."

"Survivors!" An'izius demanded.

"Dead... all dead. There was a woman here... but she isn't speaking now. A man was pinned next to me but he was dead the moment I felt him against me. Please help me..."

"Tell me her name. And feel along that corpse and describe his features once more!"

"Oi," Karthis growed, putting a hand on An'izius' shoulder.

Karthis was one of those damned Anarchists who had helped instigate this debacle, and An'izius almost pulled away to crack a knuckle against the human's face. He squelched that urge quickly though... the last thing they needed to do was add any other hostilities to the town and allow themselves to get dragged to Carceri again. No strangers would be here to pull their asses out of the pit this time.

"That's just cruel," Karthis continued, as if he hadn't noticed An'izius tensing, "You're going to break the man if you keep demanding he focus on the horrors around him. Who knows how sane he would be once we pull him out?"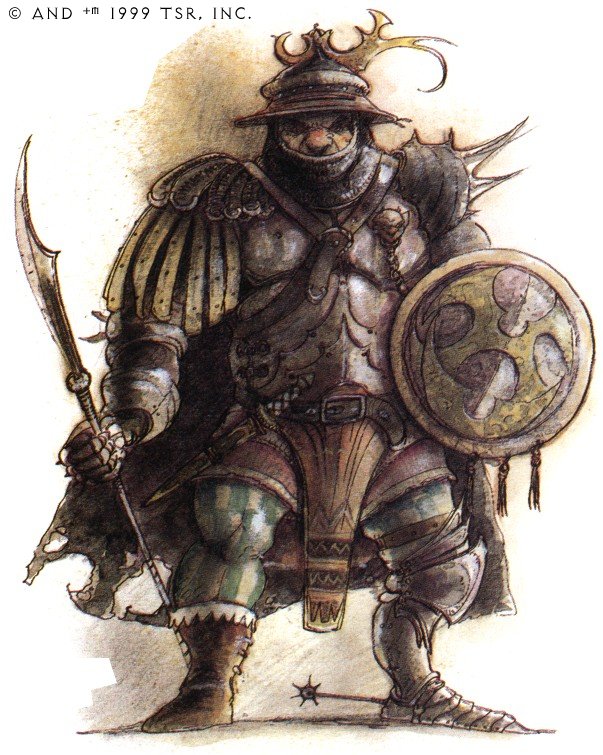 "Better mad and living than sane and dead," An'izius snapped, ignoring the weeping descriptions of the bodies that the trapped townsman made, "Fear of death will keep him alive long enough for us to dig him out."

A chill wind passed through the town then, whipping the sands and stirring the men's souls. An'izius winced, and flashes of memory swam through him: terror and pain and the roar of the damned. He tried to brush off the chill, and broke through the mad wind even as the rescuers fell and clutched their heads, shrieking.

"No! Hold the braces, you fools! HOLD THE BRACES!" His shouts were drowned out by the screams, the deafening howl that keened even louder.

An'izius had never dirtied his hands before, but his hands shot out immediately and tried to catch the bar as it fell. It had taken four men to hold it steady, and they all writhed in terror at the wave that was sweeping through Curst. It was no use, and the shoring fell. He felt a snap in his forearm, and he snarled with pain as he fell to his knees. Rubble cracked as it fell, and the gith coughed at the cloud of dust that now surrounded him.

Whatever came passed through the town quickly enough. The streets fell silent save for the weeping of the townsfolk. Clutching his arm, An'izius surveyed the surroundings.

Two of the workers clearing the rubble were dead, crushed by the stones that had fallen. Karthis, hulking brute that he is, stood pale as a fish's belly and had clapped a massive hand to his mouth.

"Lentz!" An'izius growled through the pain. A gap in the rubble still remained, and he shouted through, "Lentz! Can you hear me?!"

Only silence greeted him.

He snarled under his breath and gave one of the rescuers a swift kick. Nothing too hard, little more than a firm nudge from his boot, "Get up you useless sack of suet, and get yourself two streets down to see if the ones in the basement still survive. There's nothing else to be done here."

An'izius stumbled off to the healer's hut as the workers gathered themselves together.

"Nothing to be done..."
~~~~~
Their bodies were scattered all around me as I walked. Grace, so wise and serene, cloaking her wounds beneath her faith. Nordom, so confused and alone... so used to taking orders, now struggling in his newfound independence. Dak'kon, chained by his hasty vow and once so broken in spirit and faith. Morte, who'd faithfully followed me all this time.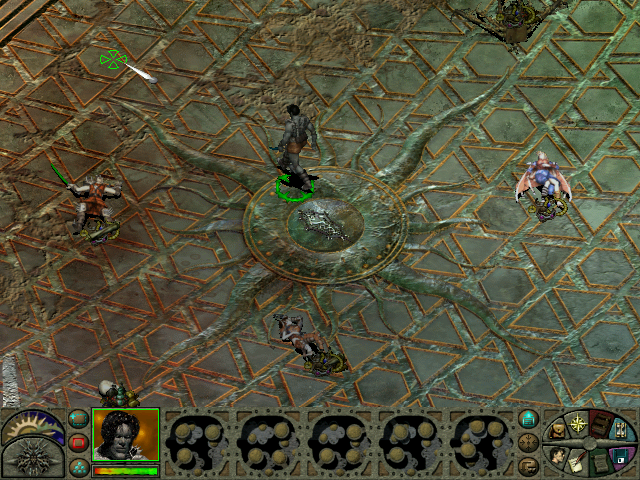 Annah...
I couldn't look at her. I couldn't-
I focused on the creature in front of me. I'd crossed countless lifetimes to get here, left so many dead in my wake.
What would I do now that I faced him? What would I do without the entropic blade to slit my own veins? Would I take revenge? Would I unsheathe my dagger? Would I wield the mass of Art that flowed through me now, clash his will against mine until the skies of the worlds cracked and the stars tumbled into the sea?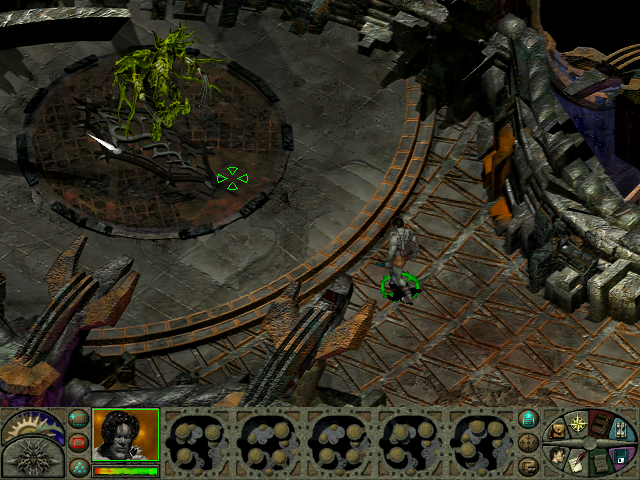 I stood calm and centered, and met his merciless gaze.
"I came to talk."
It stared down at me, eyes stabbing with hate.
"YOU ARE UNWELCOME HERE, BROKEN ONE."
I looked out at the bodies arrayed behind me. "What have you done to my friends?"
The creature floated over, and I walked with it. Existence seemed to ripple in its wake, and the eddies passed through me as I followed.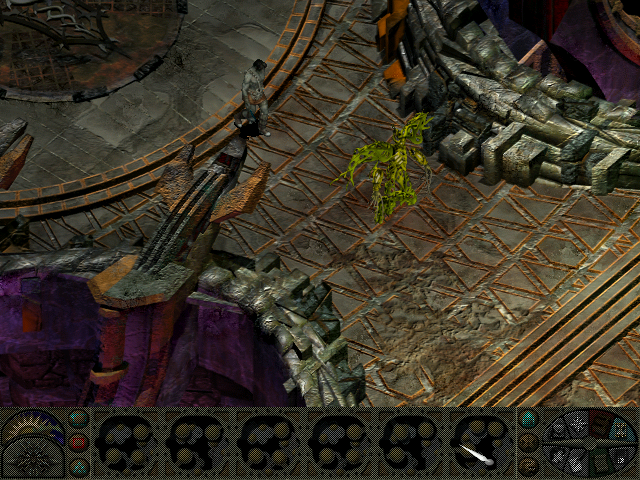 "ARE THEY DEAD?"
it declared coldly, spreading a hand of long talons.
"YES... UNLIKE YOU THEY HAVE BUT ONE LIFE. AND THEY WASTED IT FOR YOUR SAKE. THEY DIED FOR YOU AS THEY ALWAYS HAVE... SUCH IS THE WAY OF ALL MORTAL THINGS. IT IS THE FATE OF ALL THAT FOLLOW YOU, BROKEN ONE. YOU HAVE FORGOTTEN MUCH."
"Why did you do it?" I murmured. It was trying to break me, sap my will. This was the last battle it had prepared for, and this was why it had collected their broken corpses.
"THEY TRIED TO HARM ME. HERE, OF ALL PLACES. I DEFENDED MYSELF. IN SO DOING, MORTALITY CLAIMED THEM. THEIR DEATHS WERE BY THEIR OWN HAND. I GAVE THEM THE OPPORTUNITY TO DEPART THIS PLACE, BUT THEY SEEMED DETERMINED TO HELP YOU, DESPITE THE COST TO THEMSELVES."
"So you
killed
them."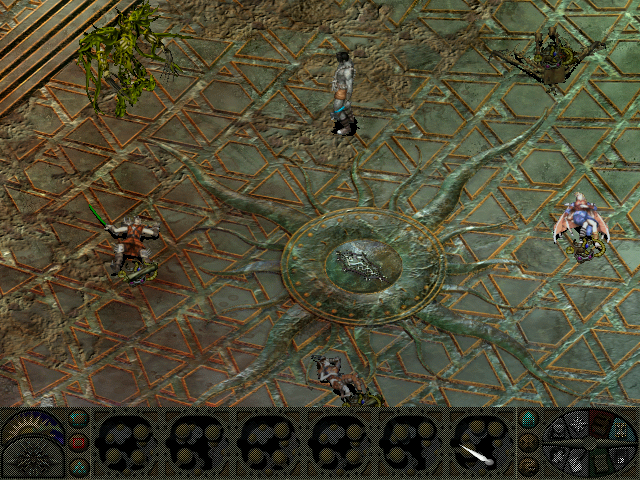 "I TOOK NO PLEASURE IN THEIR DEATHS."
"Then why did you
do
it?"
"IT WAS NOT MY WILL. IT WAS NOT I THAT BROUGHT THEM HERE. ALL OF THEM HAD A CHOICE. AND THEY CHOSE TO DIE FOR YOU,"
it stabbed an accusing talon at me,
"IT HAS ALWAYS BEEN THE WAY OF ALL THAT FOLLOW YOU. FOR THEY ARE TORMENTED SOULS, SEEKING A RELEASE. BUT THEY KNOW NOT WHY. YOU HAVE FORGOTTEN THIS. AND YOU SHALL AGAIN."
"Who are you?! Why have you done this?!" I screamed against the darkness.
"CAN IT BE THAT YOU HAVE COME ALL THIS WAY AND KNOW NOT WHAT LIES AT THE END?"
I stepped back then, realization dawning, "No, I know what you are - you do not hold my mortality prisoner... you
are
my mortality. Your armor - it is twisted like tree branches. Such things speak of Ravel's magicks."
"YES. I AM THAT WHICH WAS SPLIT FROM YOU BY THE HAG'S POWER."
My mortality spread its arms and looked out into the void,
"I AM THAT WHICH WALKS WITH ALL LIFE. MY VOICE IS A DEATH RATTLE, A LAST BREATH IN THE THROAT, THE WHISPER OF A DYING MAN. I HAVE BEEN FREED FROM THE PRISON OF YOUR FLESH."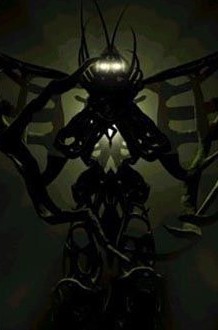 "Freed from me?"
"THE MOMENT I WAS SPLIT FROM YOUR CANCEROUS SHELL, I KNEW LIFE. I KNEW FREEDOM. I SHALL NOT SURRENDER IT TO YOU."
"We were not meant to be separated," I shook my head, "And the Planes have suffered because of our separation."
"YOU KNOW NOTHING OF MEANING AND SEPARATION. BEFORE YOUR MEMORY DIES AGAIN, KNOW THAT WE WERE NEVER MEANT TO BE AS ONE."
"My friends..." I gestured to their bodies, "I want their lives returned to them, and I want them to have free passage from this place. This is not their affair. It's
never
been their affair."
"NO. THEY ARE DEAD. DEAD THEY SHALL REMAIN."
"Why?
Can't
you save them? Don't you have the power?"
"DO NOT QUESTION MY POWER HERE, IN THIS PLACE. THERE IS NOTHING I CANNOT DO, NOW THAT I AM FREE OF YOU.
"Then where's the harm in--?"
"IT IS NOT MY WILL THAT THEY BE SAVED. THEY CHALLENGED ME IN MY HOME, AND THEIR DEATHS SHALL BE REMINDERS TO ALL THAT CHALLENGE ME."
"You
can't
resurrect them, can you?" Perhaps I should not have goaded the thing, but I had little left to lose.
"BROKEN ONE, IN THE SPAN OF YOUR FORGOTTEN LIFETIMES, I HAVE OBSERVED, LEARNED, AND GATHERED POWER WITHIN THE VAULTS OF MY BODY,"
it scoffed,
"WHEN YOU FOUGHT IN THE BLACK DECADE WAR, ALL YOUR MILITARY KNOWLEDGE WAS CARVED IN MY MIND. WHEN YOU DANCED SORCERIES WITH LUM THE MAD, I LEARNED WITH YOU. ALL YOU HAVE FORGOTTEN, I HAVE NOT. THE POWER OVER LIFE AND DEATH IS BUT A MINOR DISPLAY OF MY POWER."
Mentally I sought out the air, tried to find the spark that remained in my friends. Yet their bodies were silent of that lingering essence, cold and inert. "Deionarra told me that I could reverse death only when the victim had died close to me. But what she awakened in me - are you saying that was only a fraction of my power over life and death?"
"YOUR MIND IS A BROKEN STONE, ITS EDGES DULL FROM MISUSE AND NEGLECT. EVEN IF YOU KNEW POWER, YOU WOULD NOT KNOW HOW TO HARNESS IT."
"If you claim
you
have the power, then I must have the power, too - even if I wasn't there at the moment of death."
"YOU DO NOT HAVE THE YEARS NEEDED TO LEARN THE ARTS OF LIFE AND DEATH. YOU WILL FALL BEFORE ME."
I turned away from the grisly sight, "Strong words for one who has done everything to prevent us from meeting face to face."
"DO YOU THINK I FEAR TO FACE YOU, BROKEN ONE? I DO NOT."
"Is that why you send shadows to kill me rather than trying to defeat me yourself? They've never succeeded in killing me, nor
will
they."
"I SEND SHADOWS BECAUSE THEIR REACH IS LONG. YET IT IS MY EYES THAT GUIDE THEM."
"So the shadows can travel distances you cannot."
"THERE IS NOTHING I CANNOT DO.
"Yet you never traveled beyond these walls to fight me... only sent shadows. An iron golem, forged from the weapons of war, told me this once: When one kills from a distance and does not show himself, it speaks of weakness. It is how a
coward
fights," I stabbed him with the word, and twisted the blade with a sneer.
"MY ENERGIES ARE NEEDED TO SUSTAIN THIS PLACE, BROKEN ONE,"
it crooned,
"ELSE IT WOULD BE MY HAND ON YOUR THROAT WITH EACH OF YOUR DEATHS. I MAY NOT TRAVEL BEYOND THESE FORTRESS WALLS FOR LONG."
"Yet, even when I was within the Fortress walls, you sent Ignus to try and stop me, when you could have stopped me yourself."
"THE SORCEROR WAS... CONVENIENT. HIS RAGE FOR YOU RUNS DEEP. I THOUGHT IT FITTING HE BE ALLOWED VENGEANCE UPON YOU. IF THE PLANES CANNOT TEACH YOU MERCY, PERHAPS PAIN CAN."
Ignus' last words echoed in my mind, "He wanted revenge? For my teaching him the way of the Art and making him suffer?"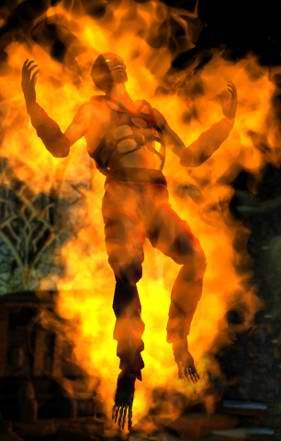 "YES. AS PAIN TAUGHT HIM, I THOUGHT PAIN MIGHT TEACH YOU. BUT THE SORCEROR WAS WEAKER THAN I THOUGHT, AND NOW YOU ARE HERE. SOON, THERE SHALL BE ENDING OF THINGS BETWEEN US, BROKEN ONE."
"So you sent Ignus to try and stop me... but when he failed, then you
still
didn't confront me, even when you could have - instead, you put that crystal in my path to imprison me."
"YES, THE CRYSTAL IS A PRISON, PERHAPS ONE OF THE GREATEST EVER DEVISED. I USED IT, FOR I TIRE OF TRACKING YOU ACROSS THE PLANES, NAMELESS ONE. YOU ARE... DIFFICULT TO FIND. I PREFER YOU BE KEPT CLOSE, WHERE I MAY WATCH YOU. THE CRYSTAL IS SUCH A PLACE WHERE YOU MAY BE KEPT. I WOULD KNOW HOW YOU FREED YOURSELF FROM THE CRYSTAL."
"Why am I difficult to find?"
"JUST AS THERE IS POWER IN NAMES, THERE IS POWER IN NOT HAVING A NAME. THE EYES OF THE PLANES SLIDE OFF SUCH A ONE. ONE SUCH AS YOU -- AND ONE SUCH AS I."
"I don't believe you. I think you're
afraid
to confront me... or else you are lying to me, and there is another reason you remain here..."
"YOU KNOW NOTHING."
"Why is sustaining this place so important for you? If you are truly as powerful as you say, why would want to remain here? There is NOTHING here," my voice rose to a shout in the end, and the barren void swallowed it in the distance. There was no echo... far into the depths of the plane, my words died a waning death.
"IT IS MY FORTRESS. IT IS MY HOME."
"And what a home it is, too," I gestured, "Mortared from my regrets, with nothing but the shades of those we've murdered filling its halls, abandoned relics of the past languishing beneath dust, and the life-draining energies of the Negative Material Plane to feast the eyes on. There are words for places like that - they're called
prisons.
"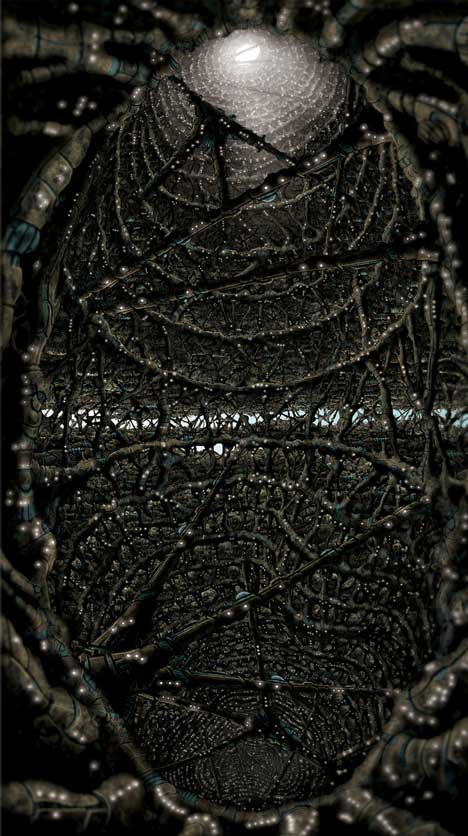 "EVERY WORD BETRAYS YOUR IGNORANCE, BROKEN ONE,"
my mortality roared,
"THE FORTRESS IS SILENT. ALL THAT COMES HERE DIES BEFORE INTRUDING INTO MY PRESENCE. AND THE SHADOWS ARE QUIET CREATURES."
"I think you
have
to remain here, along with the shadows and the ghosts, because that's what you've become. I don't think you sustain this place at all. I think it sustains
you.
"
"I REMAIN HERE BY CHOICE."
"
Really?
" I scoffed, "So when you said you can't journey beyond this Fortress for long, you were lying? And how is it possible that a Fortress built from MY regrets needs YOU to sustain it?"
"I WILL SEE YOU DIE A THOUSAND DEATHS FOR YOUR INSOLENCE, BROKEN ONE,"
its voice cracked like thunder,
"YOU ARE AN INTRUDER WITHIN THESE HALLS, AND I SHALL SEE TO IT YOU NEVER RETURN.
"I may be immortal, but Ravel told me the ritual was flawed: Whenever I die, I lose a fraction of my mind. In time, after many deaths, I shall lose the ability to even think for myself."
"IT IS OF NO MATTER. YOU CANNOT DIE. YOUR MIND MAY BE LOST, BUT YOUR FLESH WILL LIVE ON. THAT IS ALL THAT IS NEEDED."
"'Needed?' Why?"
"WE SHARE A LINK, YOU AND I, HOWEVER SMALL. I DO NOT WISH YOU DESTROYED, ONLY FAR FROM ME."
"Then why have you been trying to
kill
me all this time?"
"IT IS OF NO CONSEQUENCE."
"Wait..." the truth of it was clicking into place, "Those shadows you sent against me -- they never succeeded in killing me... but that was never their
purpose,
was it? They only 'kill' me to make me forget."
"THERE IS NOTHING IN YOUR SHELL OF A MIND THAT IS OF CONSEQUENCE, BROKEN ONE."
"Except that - from what the Pillar of Skulls told me, there were three that knew where you could be found and how to reach you - one is Trias, one's you, and the other is me. If you kill Trias and I, there would be no one who knows who you are and how to find you."
"YES, THE ANGEL THAT SHIELDS ITSELF WITH GOLDEN LIES. YOU LED ME TO HIM AT LAST. LIKE YOU, THE BETRAYER WAS DIFFICULT TO FIND. HE WILL DIE THE FINAL DEATH."
"So you used me to find him? You wanted me to kill him, didn't you, so his knowledge would die -- then you tried to kill me, so
I
would forget where to find you."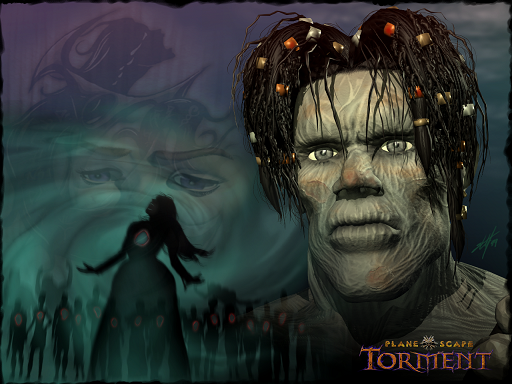 "I SEE TIME'S BLADE HAS NOT BLED YOUR MIND OF ALL REASON. MY PURPOSE WAS ALWAYS SUCH: TO MAKE YOU FORGET."
"But
why?
Why do-"
"BECAUSE I NEVER AGAIN WISH TO SUFFER YOUR PRESENCE, BROKEN ONE,"
its voice rang harshly, like a funeral gong,
"YOU ARE AN IRRITATION, A REMINDER OF WHAT LIFE ONCE WAS, AND I DETEST SUCH REMINDERS. I WISH TO BE LEFT IN PEACE IN MY FORTRESS. AS YOU HAVE FORGOTTEN ME, I WISH TO FORGET YOU. FOREVER."
"But I no longer forget when I die. Perhaps once, but no longer."
"YOU LIE. YOU HAVE ALWAYS FORGOTTEN. AND I HAVE ALWAYS REMEMBERED. IT WAS ALWAYS SUCH."
"'Always' doesn't mean what it once did. I have already died once, and my memories returned to me, intact."
"YOUR DECEPTIONS WILL NOT SHIELD YOU HERE, BROKEN ONE."
"It is the truth," I insisted, "Killing me won't stop me - because killing me doesn't make me
forget
anymore. I'll know you always, I'll remember everything you've done, how to reach here, and eventually, how to destroy you."
"THEN I SHALL IMPRISON YOU, NAMELESS ONE. IF YOU WILL NOT FORGET, THEN I SHALL NOT ALLOW YOU TO BE FREE."
"But I already escaped from 'the greatest prison ever devised.' You can't kill me, you can't hold me, and you can't make me forget myself any longer."
"THEN I WILL FEED YOU TO THE SHADES,"
its voice rose in grandiose fury,
"I WILL DEFEAT YOU HERE, THEN CAST YOU INTO THE SHADOW GALLERIES, WHERE THEY MAY FEED ON YOU. THEY WILL KILL ACROSS THE SPAN OF SEVERAL ETERNITIES. YOU SHALL NEVER WALK THE PLANES AGAIN."
"No, you will not," I declared. My mind had been working over his words a long time by now, "Consider this: you say we are linked. So when I suffer, you must suffer as well. Perhaps you are trapped here
because
you suffer, but differently than I do."
"WHAT IS THIS FOOLISHNESS YOU SPEAK OF?"
"Is it possible that as I die the death of the mind with each of my deaths, you die the death of the body? As I lose spirit, you lose substance. That's why you find it harder and harder to leave this Fortress and travel beyond this plane. This Fortress is not only your prison, it's going to become your tomb."
"IMPOSSIBLE."
"Is it? You said we were linked. Surely, you've felt your body wane over the past century," I gestured to the brambled armor he wore, "You even carry the branchings of Ravels' frame over yourself, and you
detest
her - but you need the frame over your spectral form to prevent yourself from decaying faster."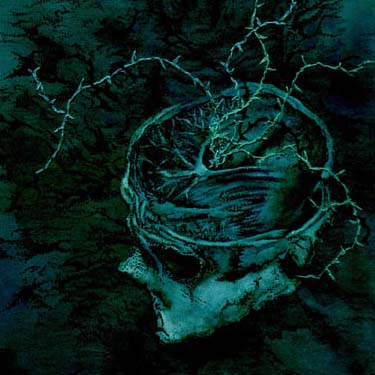 "EVEN IF THERE WERE TRUTH IN YOUR WORDS, THERE IS NOTHING TO BE DONE. I WOULD SOONER DIE THE DEATH OF THE BODY HERE IN THIS FORTRESS THAN SUFFER EXISTENCE WITH YOU."
"But why die slowly when we could become one again? We'd stop torturing each other at last."
"YOUR WORDS ARE POISON TO ME. I NO LONGER WISH TO BE A PART OF YOU AND SHARE YOUR WRETCHED EXISTENCE. LOOK AT YOU. YOUR SHELL IS BROKEN AND SCARRED. I WOULD RATHER DIE FREE THAN ENCASED IN YOUR SICKLY SHELL."
"And look at
you,
" I shot back, "A spectral creature that postures and boasts, but whose life and his power are figments of what life once was. Is that how you wish the Planes to remember you after you fade into oblivion?"
"I DO NOT WISH TO TRADE ONE OBLIVION FOR ANOTHER. AND I DO NOT WISH TO INHABIT YOUR SHELL, BROKEN ONE."
We stared at each other a long moment, two monoliths stubborn and implacable. The shadows flocked above us, and whether they were eager or afraid of the confrontation below, they stood away from the clash of words and reason. "Then this is my final question: What can change the nature of a man?"
"THE QUESTION IS MEANINGLESS."
"Nonetheless, before there is an ending between us, I will hear your answer."
"THEN THIS IS MY ANSWER, AND YOU ARE THE PROOF. NOTHING CAN CHANGE THE NATURE OF A MAN."
"If there is anything I have learned in my travels across the Planes, it is that many things may change the nature of a man," I breathed. The answer to Ravel's riddle, the answer she never knew or cared for herself, finally became clear. "Whether regret, or love, or revenge or fear - whatever you
believe
can change the nature of a man, can."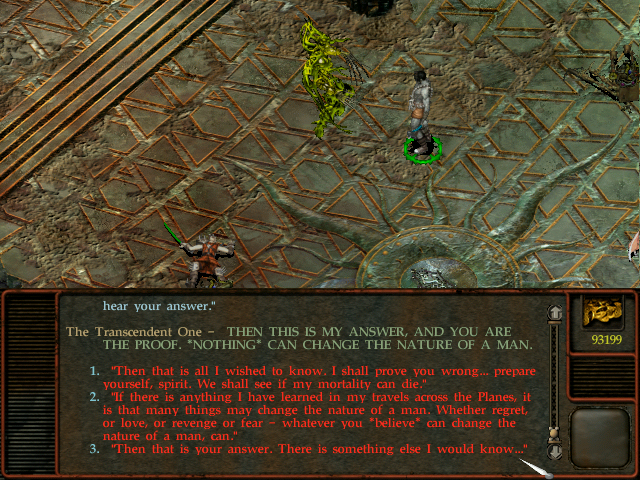 "THEN YOU LEARNED A FALSE LESSON, BROKEN ONE."
"Have I? I've seen belief move cities, make men stave off death, and turn an evil's hag heart half-circle. I had unmade Vhailor with belief, and for moments I had given life to another with the name of 'Adahn.' This entire Fortress has been constructed from belief. Belief damned a woman, whose heart clung to the hope that another loved her when he did not. Once, it made a man seek immortality and achieve it," I leaned back, my eyes taking in the full form of my mortality, "And it has made a posturing spirit think it is something more than a part of me."
"YOUR DEFIANCE WILL HURT YOU MORE THAN ANY WOUND IN THIS PLACE. BELIEF CANNOT CHANGE THE NATURE OF A MAN."
"Belief is everything here, creature," I declared, "Because I believe in the power of my
name
."
The Gray Waste ached with the weight of timeless memory.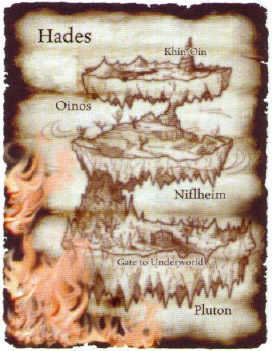 "A NAME IS A CLOAK OF LETTERS THROWN UPON A MAN. IT MEANS NOTHING."
It spoke coldly, but there were cracks in the creature's conviction. This was
it
.
"You don't
know
what our name was, do you?"
"THERE IS NO ONE IN ALL EXISTENCE THAT KNOWS OUR NAME. THIS IS OUR SHIELD. NAMES CARRY POWER. WHEN ONE IS NAMELESS AS WE ARE, THEN ONE IS STRONG. WE CANNOT BE HUNTED. WE CANNOT BE TRACKED. WE CANNOT BE HARMED."
"Why was that ever important? Were we being hunted?"
"ALL THAT LIVES IS HUNTED. THE PREDATOR IS DEATH. IT HUNTS US NO LONGER.
"No, it now hunts for
others
in our place. Countless others are dying because you and I are separated. We cannot continue to live like this, or else we will continue killing others in our place!" The shades above us rumbled, and the storm seemed to roil at those words.
The plains of Carceri rumbled in anticipation.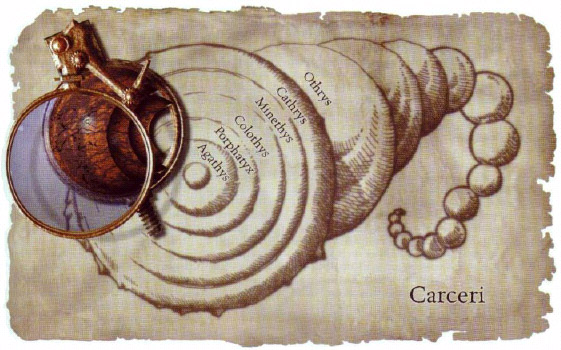 "EVERYTHING THAT LIVES DIES. THE SHADES HERE SUFFER, BUT FOR THEM, IT IS IMMORTALITY OF A SORT. I AM THE LIGHT IN THE DARKNESS OF THIS FORTRESS, AND THEIR HATRED IS FOR YOU, NOT I."
"So you will allow innocents to suffer in our place?"
"IF YOU WOULD END THEIR SUFFERING, SUBMIT TO ME. ALLOW YOURSELF TO BE KEPT IN THIS FORTRESS WITHIN THE CRYSTAL, AND INNOCENTS NEED NOT SUFFER. THEY SUFFER BECAUSE YOU DIE, NOT I."
"They will suffer no longer. Once death may have hunted for them, but our name is known to me, creature! In knowing it, I have become strong! And in knowing it, death hunts for us once more!"
The Pillar of Skulls rattled and shrieked and fell silent.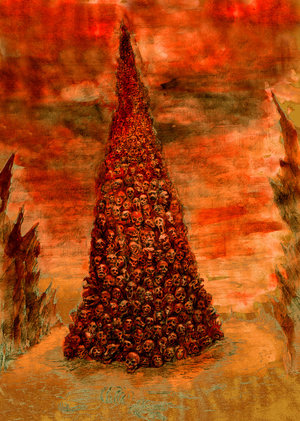 "YOU LIE. OUR NAME IS LOST, FORGOTTEN, AND SO IT SHALL REMAIN UNTIL ETERNITY DIES."
"Do I lie? If you are of me, you
know
when I deceive you. I do not lie now."
"EVEN WITH SUCH KNOWING, YOU DO NOT HAVE THE POWER TO DEFEAT ME."
Steady as it was I could
feel
its confidence wavering. I
believed
in the doubts cracking through it now.
"Yes, I do - and I shall not allow you to trick me into a battle that is not even necessary. For in knowing my name, my true name, I know yours. There is nothing more you can do to me."
"I WILL UNMAKE YOU.
"No, you will not - you will rejoin with me, and we shall become as one again, as we were meant."
"YOU KNOW NOT WHAT YOU DO. IF WE ARE RE-UNITED, THEN IT SHALL BE AN ENDING. THERE SHALL BE NO FUTURE FOR US. WE SHALL GO ON TO FURTHER TORMENTS.
"It is better
that
happen than the multiverse continues to suffer because of us," with those words I looked out at my friends again. Grace... Nordom... Dak'kon... Morte...
Annah.
"IF WE BECOME ONE, WE SHALL SUFFER. THERE IS TOO MUCH OF THE NATURE OF THE FIRST ONE IN US FOR US TO BE SAVED. WE SHALL BE DAMNED. YOU KNOW NOT WHAT YOU DO."
"No, I know very well what I do. And I think this is the only answer. Prepare yourself."
I was ready.
Even in defeat it was defiant.
"KNOW THAT I HAVE ALWAYS HATED YOU, BROKEN ONE. WHEN WE ARE ONE, I WILL CONTINUE TO HATE YOU. WHEN YOUR SHELL DIES AT LAST, KNOW THAT I SHALL TAKE PLEASURE IN YOUR DEATH."
"I can live with that - and so can the planes."
"KNOW THAT MY HATRED FOR YOU WILL UNMAKE THE PLANES. PREPARE YOURSELF. WE SHALL BE AS ONE AGAIN -- UNTIL YOUR LAST MOMENTS OF LIFE."
I nodded. "Very well. I am ready to become mortal again."